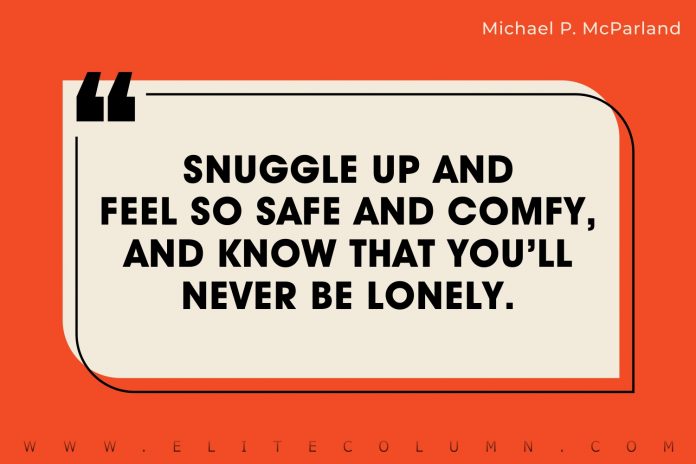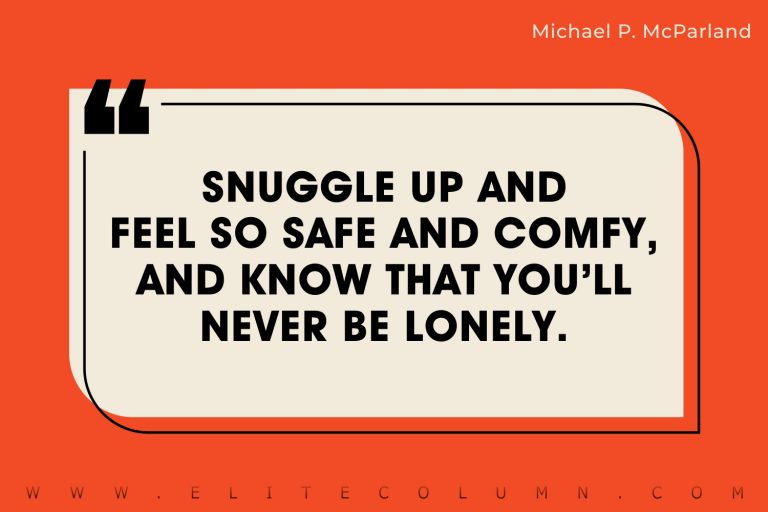 Check out 50 Cuddle Quotes today.
50 Best Cuddle Quotes
1. "You can never have too many books or too many hugs." – Gina House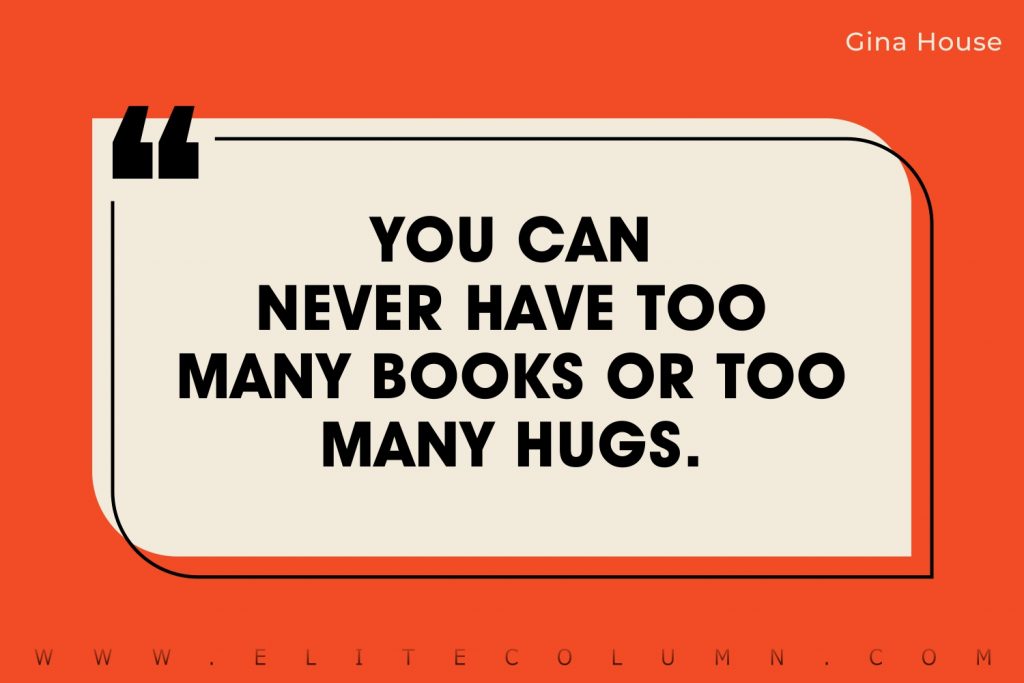 2. "This is a place where grandmothers hold babies on their laps under the stars and whisper in their ears that the lights in the sky are holes in the floor of heaven." – Rick Bragg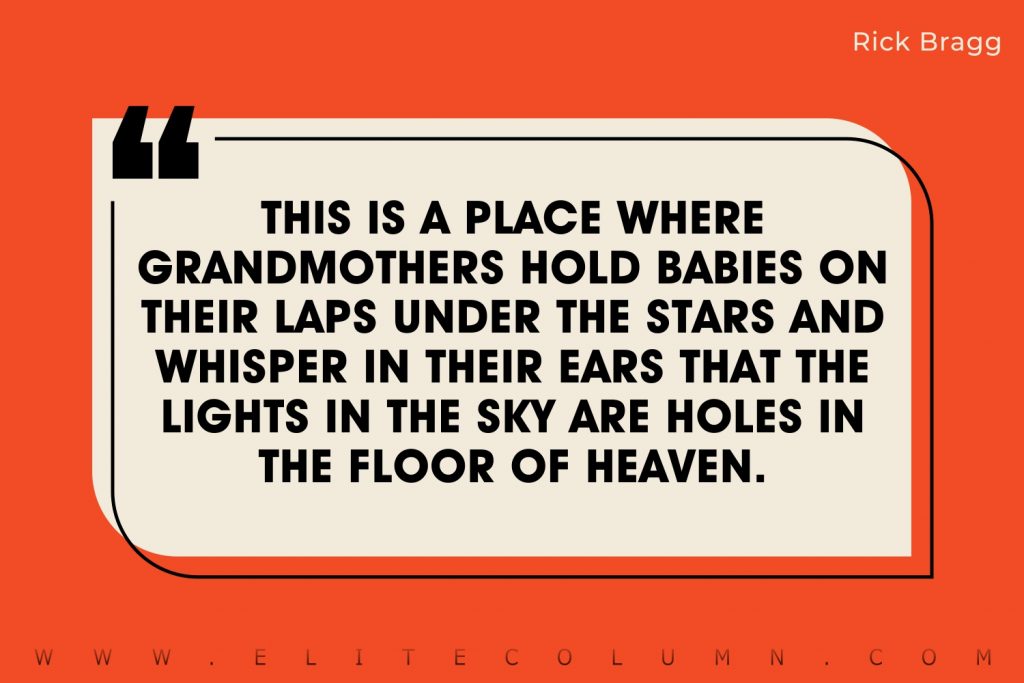 3. "I have learned that there is more power in a good strong hug than in a thousand meaningful words." – Ann Hood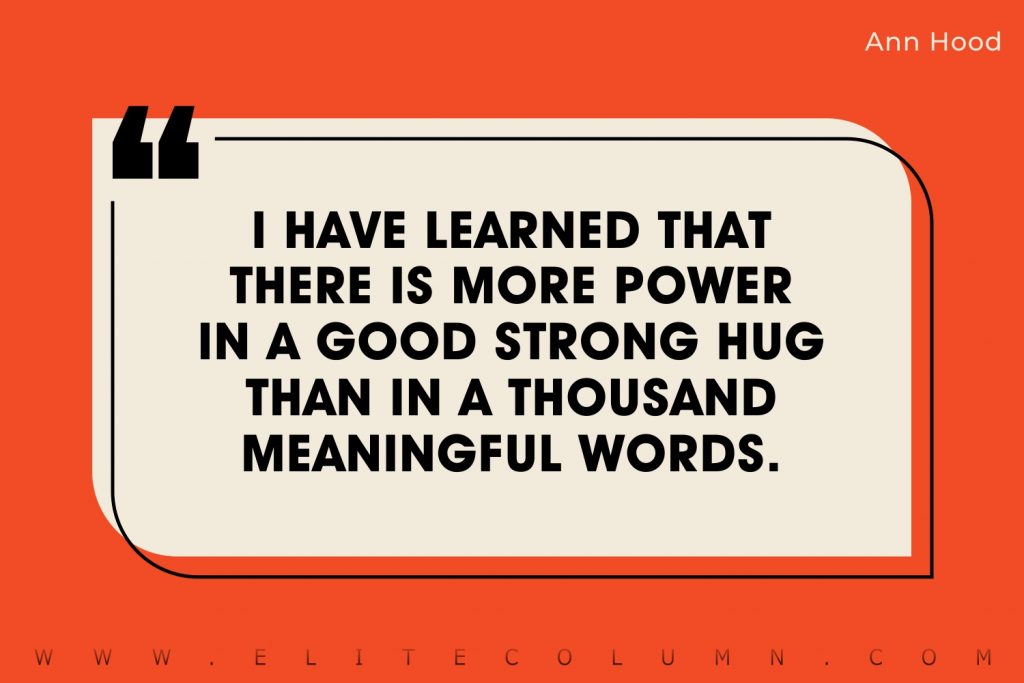 4. "Come cuddle close in daddy's coat beside the fire so bright, and hear about the fairy folk that wander in the night." – Robert Bird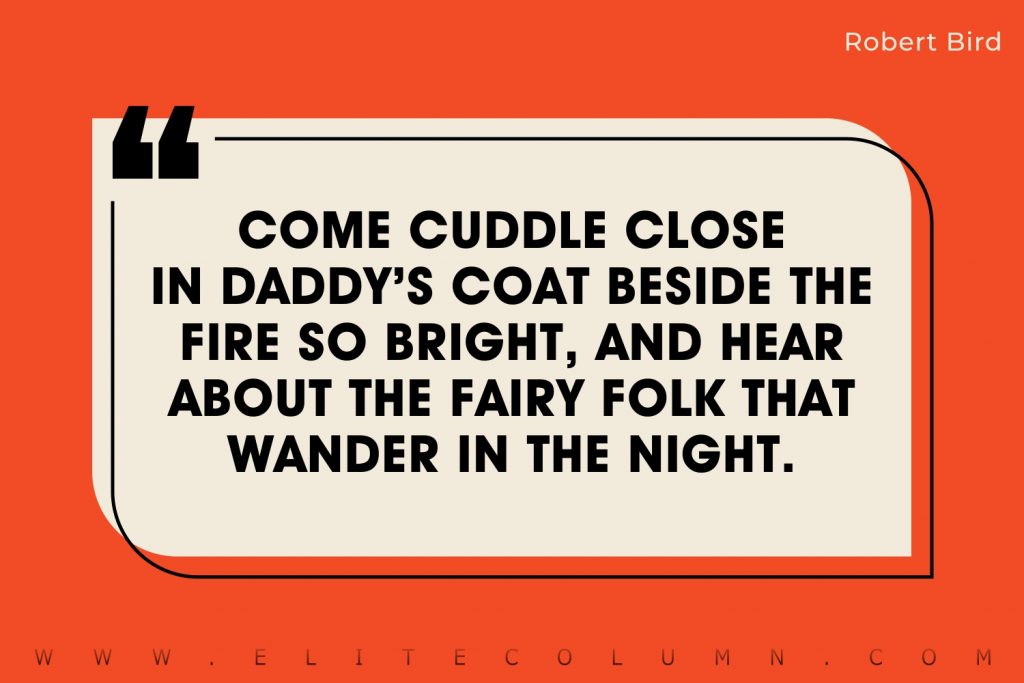 5. "Petting, scratching, and cuddling a dog could be as soothing to the mind and heart as deep meditation and almost as good for the soul as prayer." – Dean Koontz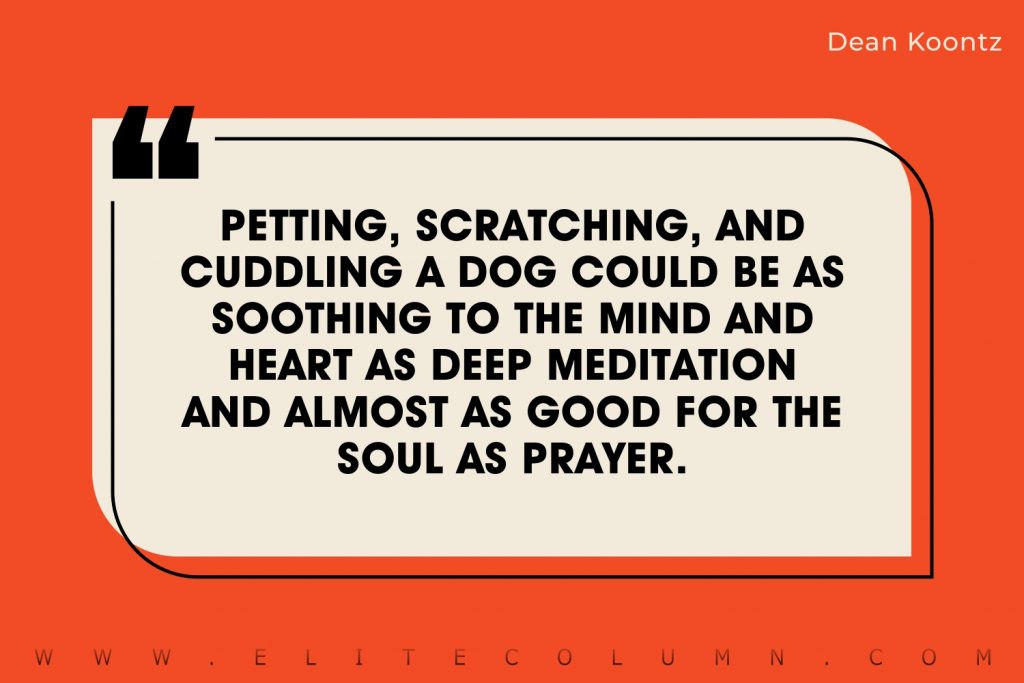 6. "Snuggle up and feel so safe and comfy, and know that you'll never be lonely." – Michael P. McParland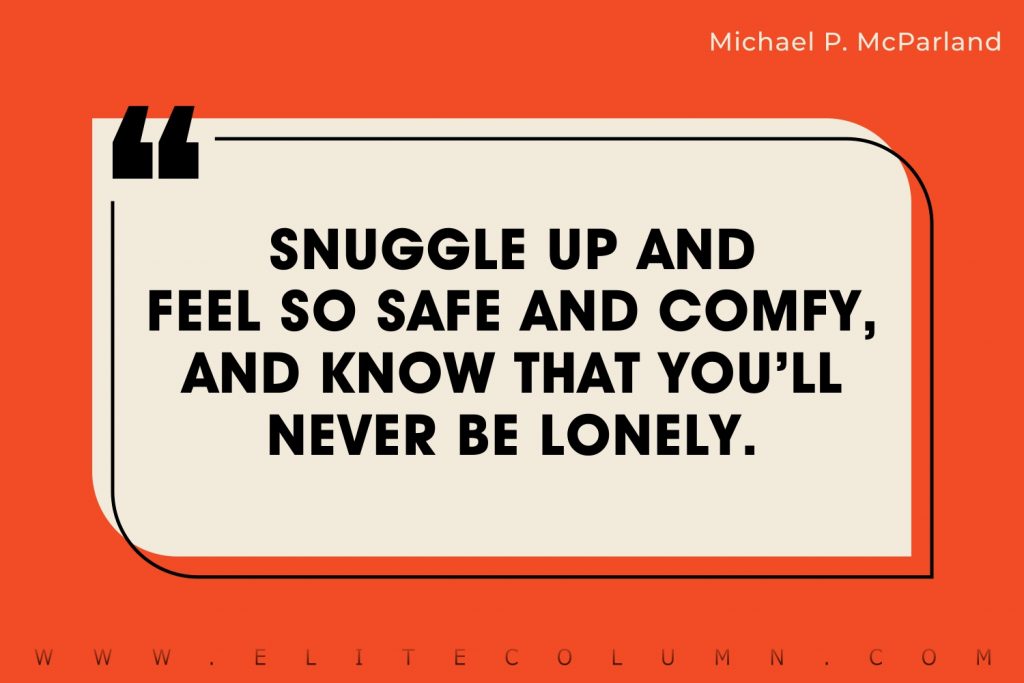 7. "I wrapped my arms around him, threading my fingers through his hair, wanting to be as close as humanly possible to this person I loved so much." – Raleigh Ruebins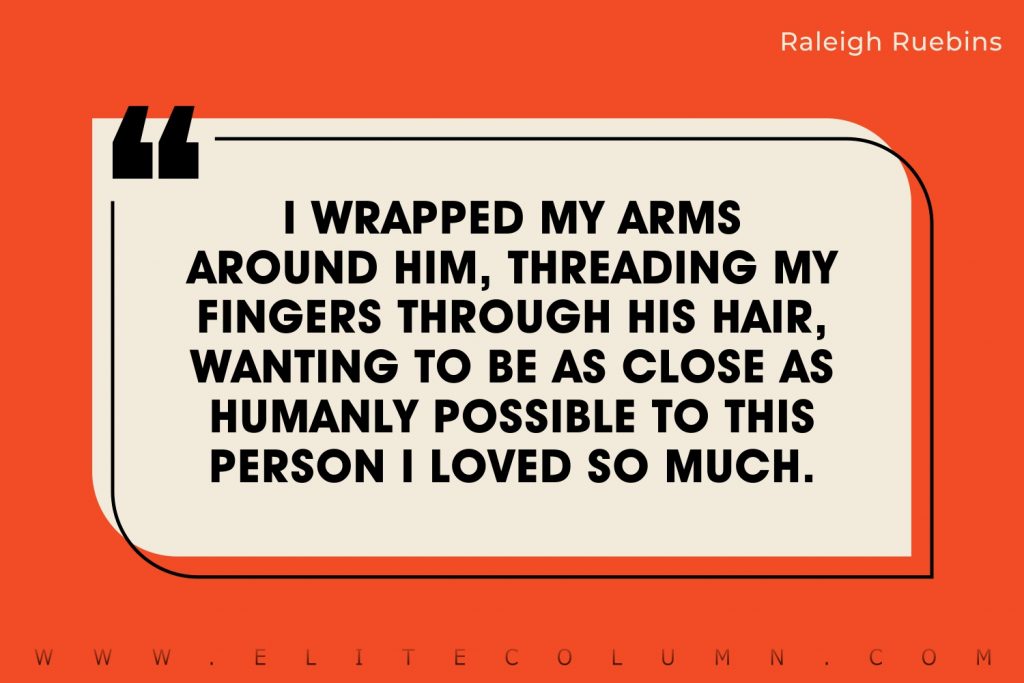 8. "Cuddling with you feels like touching stars." – Giovannie de Sadeleer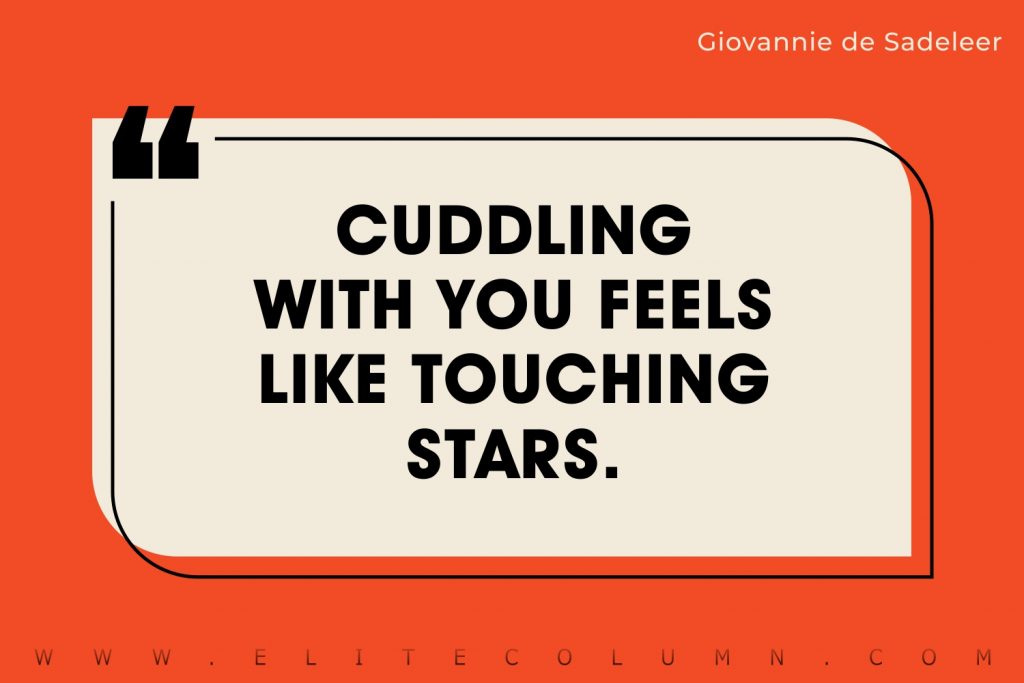 9. "I don't need you, but the world, sometimes, seems more peaceful and manageable when holding someone." – Darnell Lamont Walker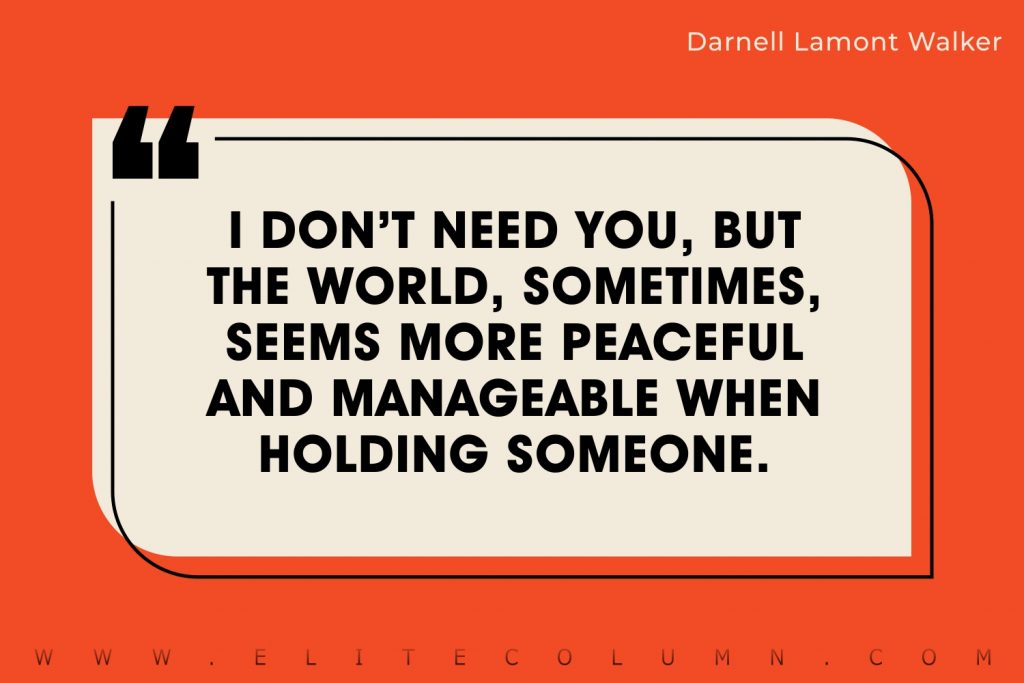 10. "Just the thought of being with you tomorrow is enough to get me through the day." – Sara Baio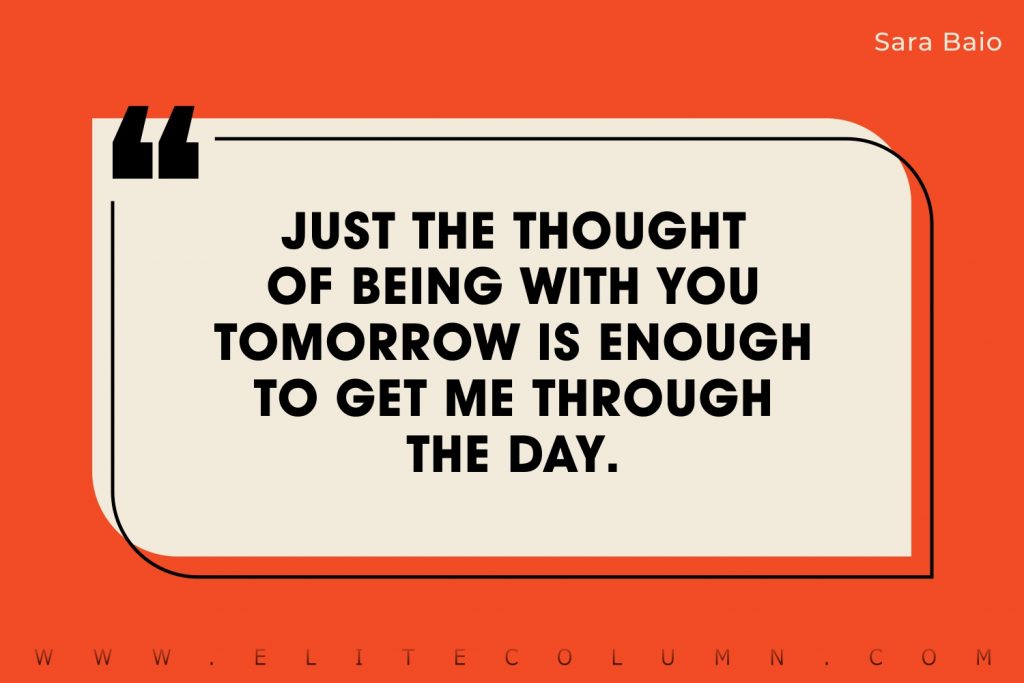 11. "Everybody needs a hug. It changes your metabolism." – Leo Buscaglia
12. "When I come home, my daughter will run to the door and give me a big hug, and everything that's happened that day just melts away." – Hugh Jackman
13. "Do me a favor and get in my bed and cuddle me all night." – Jodi Winkler
14. "Fight less, cuddle more… Criticize less, compliment more… With each new day, find new ways to love each other even more." – Dave Willis
15. "Let's cuddle so I can steal your body heat." – Ivy Woodson Holm
16. "A mother's love endures through all." – Washington Irvin
17. "Memories keep us stay alive as they gently cuddle us along the squirming roads of our lives and even warn us sometimes of insidious pitfalls." – Erik Pevernagie
18. "Cuddling my baby, cuddling soo tight, Oh dear stress no more fights!" – Sarah Khan
19. "He imagined them sitting somewhere, just enjoying each other's company, her head on his chest, his arm around her. And he realized how desperately lonely he had become." – Tim LaHaye
20. "Cuddle up. Rain always stops. It always stops. It always does." – Ellen Gilchrist
21. "They invented hugs to let people know you love them without saying anything." – Bil Keane
22. "Boys, at war, so far away, will naturally droop, both in body and mind, from lack of a particular girl's snuggling and cuddling." – Ernest Vincent Wright
23. "Feel the presence of love, wrapped up within a hug." – Robert M. Hensel
24. "Hug the shore; let others try the deep." – Virgil
25. "I get those cuddles on his bed or on his couch and I get those hugs at Skool or in his car." – Andrea Celestine
26. "Living cuddled in your life is one thing I would give my life for, having to be kissed by you every morning I would die for and without you; my life is not worth living." – James Clarke
27. "When it's cold & dark at night, and we're alone together, I long to take you in my arms, and cuddle you forever." – Giles Andreae
28. "I feel your love so real in my love, so true and strong especially when you put your arms around me. You make me always crave your cuddles." – Purity Hogan
29. "What is life, without your arms around me?… Cuddle me, love me and promise never to ever live my side." – Jane Thomson
30. "'Sweet dreams, baby,' he whispered into my hair, his arm giving me a squeeze. 'See you on the other side.'" – Kristen Ashley
31. "My days, if they start in the morning with a cuddle from my son, are just so much more glorious than they were prior to that." – Russell Crowe
32. "I love fall because I love the whole cuddling aspect of it, and a sweater dress has that vibe of I'm going to hunker down and be warm, but it's also very feminine." – Jessica Chastain
33. "I read that when cats are cuddling and kneading you, and you think it's cute, they're really just checking your vitals for weak spots." – Kandyse McClure
34. "When someone hugs you, let them be the first to let go." – H. Jackson Brown Jr
35. "You know how as a kid you picture yourself with a tall, handsome husband, and you imagine him cuddling your baby?" – Jennifer Garner
36. "Even on bad days, I'll still be happy with you." – Nicole Rosatti
37. "I just want to be your teddy bear." – Elvis Presley
38. "There's nothing else I would rather do, unless there was a profession that involved cuddling bunny rabbits and kittens all day for money." – Kat Dennings
39. "We all gather round our camp-fire (in a can) and sing songs of togetherness as we cuddle, to preserve our warmth…" – Will Advis
40. "Even the memory of cradling her in my arms is pure euphoria. And all that I ask out of life is that it be constant and unending euphoria." – Roman Payne
41. "I have found the best place to be in the entire world… standing by your side." – Ronan
42. "I'm tired of going to an empty bedroom every night. I wish I had a girl I could cuddle with." – Harry Styles
43. "Being in love with you makes every morning worth getting up for." – Jasminder Singh
44. "Things I like: cuddling, you, cuddling with you." – Serpil Ozturkmen
45. "I would like to crawl under the sheets with you and cuddle until sunrise, forever." – Cora Nigro
46. "I love the way you smile at me and make me feel that nothing can go wrong." – Misti
47. "This cuddle weather makes me want to dial her number." – Supriyo Ghosh
48. "Come, cuddle your head on my shoulder, dear, your head like the golden rod, and we will go sailing away from here to the beautiful Land of Nod." – Ella Wheeler Wilcox
49. "Come snuggle with me on this early eve because I just want to feel your heart beat." – Michael P. McParland
50. "All I really wanted to do was cuddle back under the blankets, maybe with a certain stuffed toy penguin I knew." – Laurell K Hamilton
Thanks for checking out the best Cuddle Quotes. Feel free to share the quotes with your friends. Leave a comment below and which are your favourite Cuddle Quotes ?
See also:
Monday Quotes |Tuesday Quotes |Wednesday Quotes |Thursday Quotes |Friday Quotes |Saturday Quotes |Sunday Quotes |Couple Quotes |Fake Friends Quotes
You can find us at – Facebook | Instagram | LinkedIn | Pinterest | Twitter