Cristiano Ronaldo was one of the greatest football players of his generation. Ronaldo's father, José Dinis Aveiro, was the equipment manager for the local club Andorinha. The name Ronaldo was added to Cristiano's name in honour of his father's favourite movie actor, Ronald Reagan, who was U.S. president at the time of Cristiano's birth. Cristiano Ronaldo Quotes will you help stay motivated in both in life and the field as well. EliteColumn brings you the 12 most motivating Cristiano Ronaldo quotes.
12 Inspirational Cristiano Ronaldo Quotes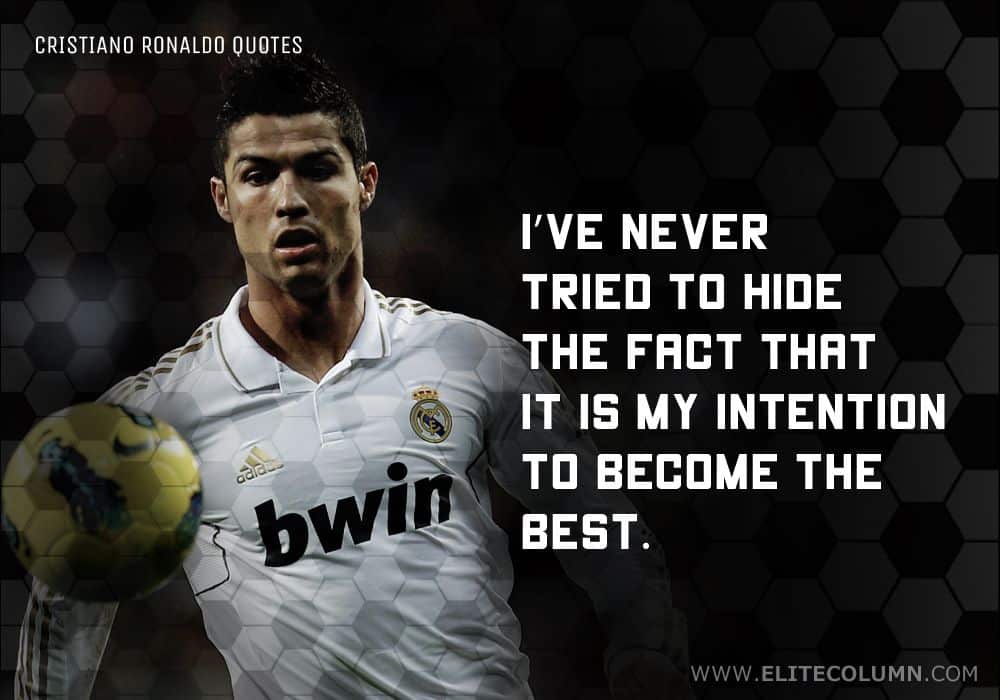 "I've never tried to hide the fact that it is my intention to become the best." – Cristiano Ronaldo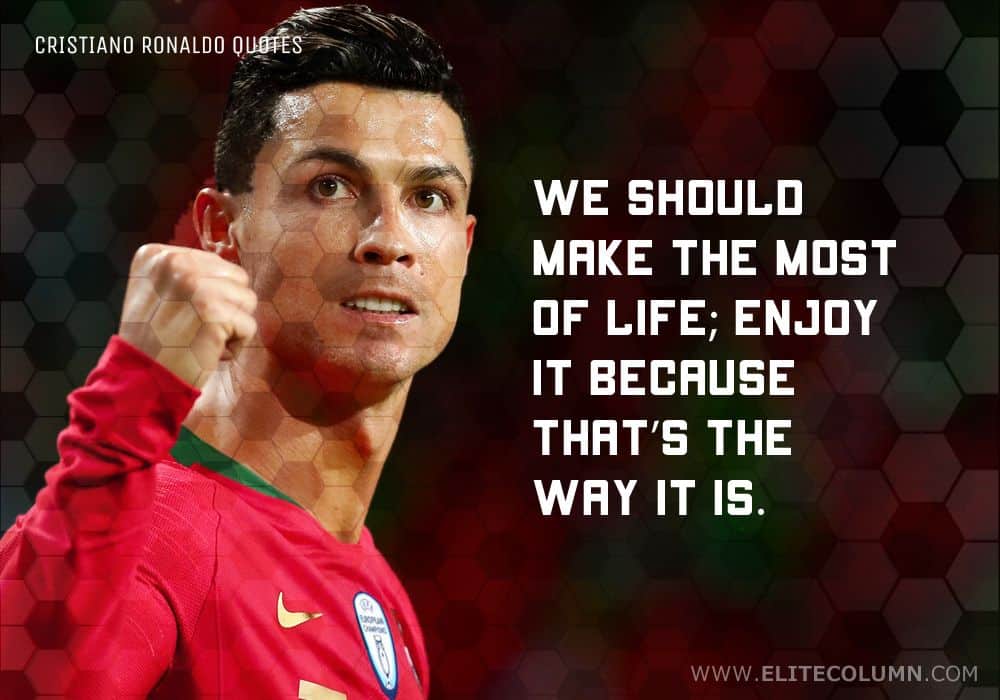 "We should make the most of life; enjoy it because that's the way it is." – Cristiano Ronaldo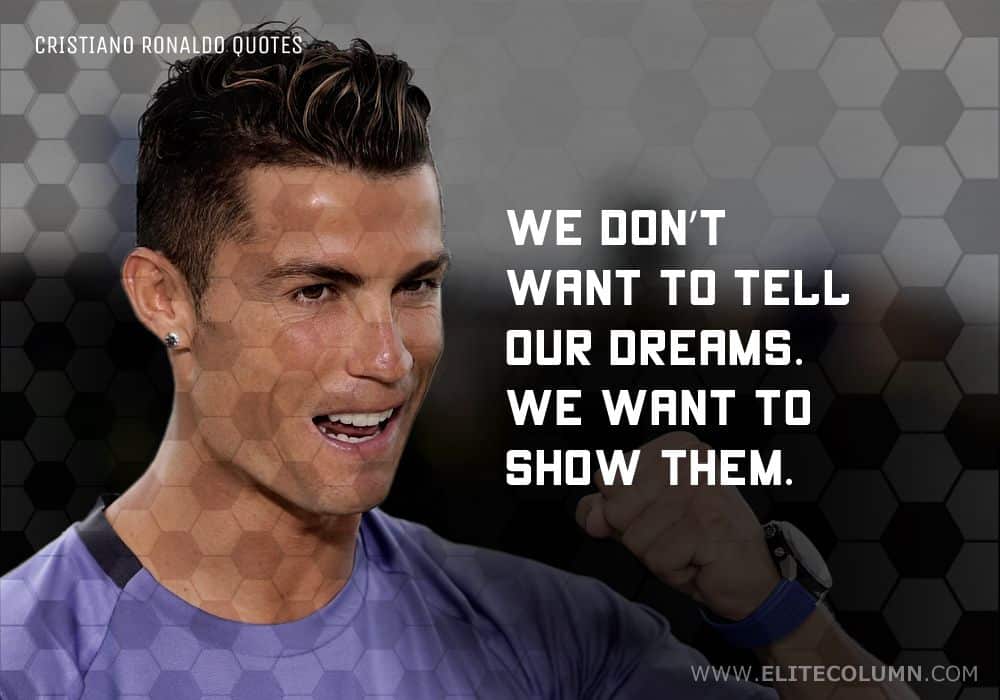 "We don't want to tell our dreams. We want to show them." – Cristiano Ronaldo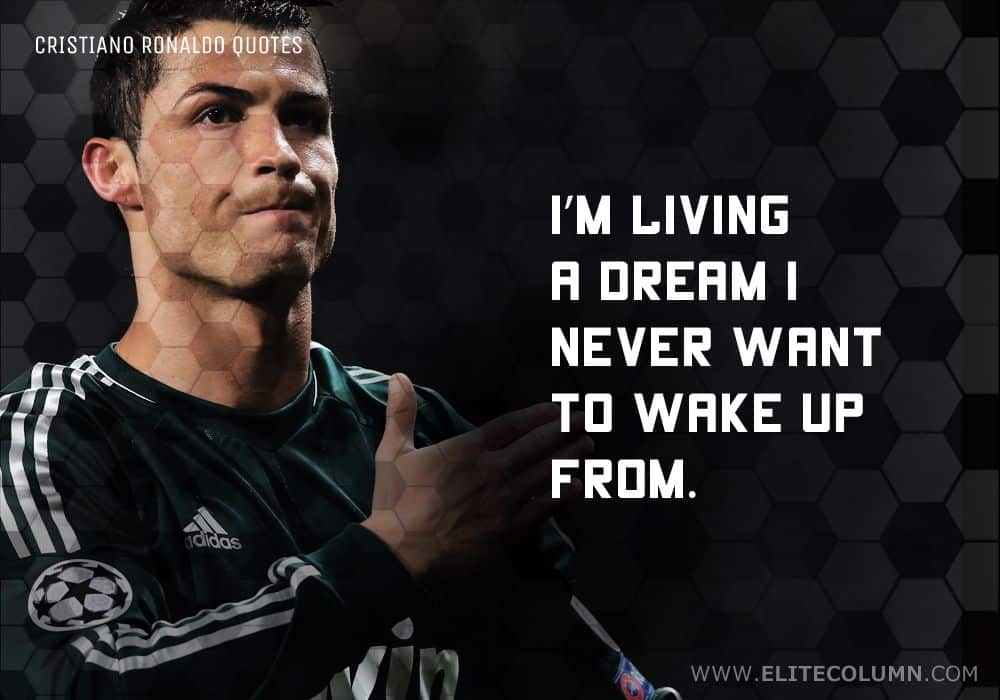 "I'm living a dream I never want to wake up from." – Cristiano Ronaldo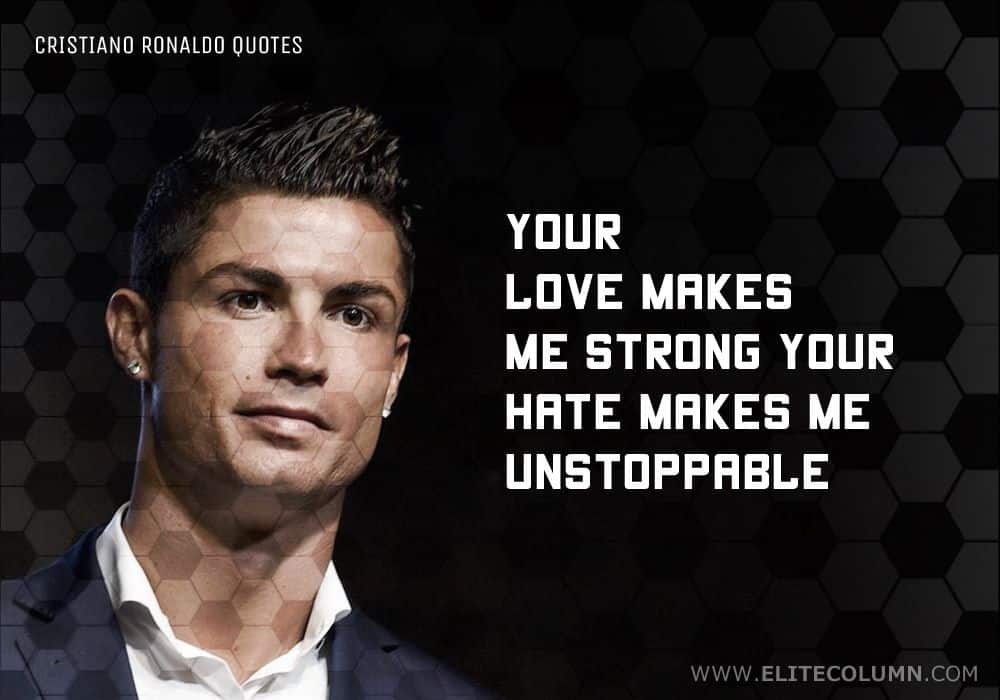 "Your love makes me strong. Your hate makes me unstoppable." – Cristiano Ronaldo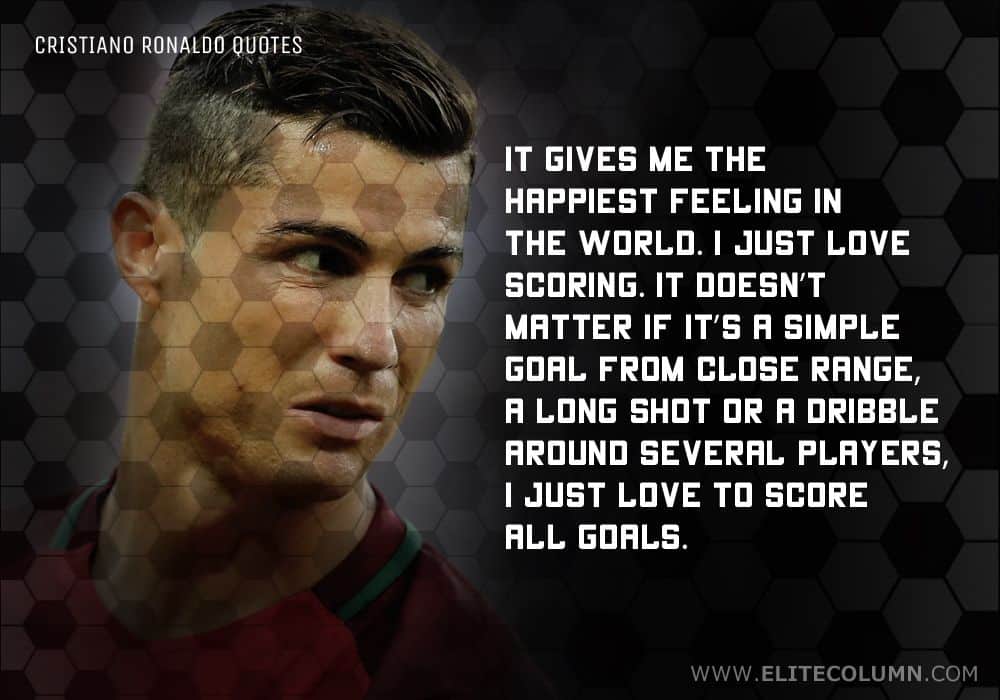 "It gives me the happiest feeling in the world. I just love scoring. It doesn't matter if it's a simple goal from close range, a long shot or a dribble around several players, I just love to score all goals." – Cristiano Ronaldo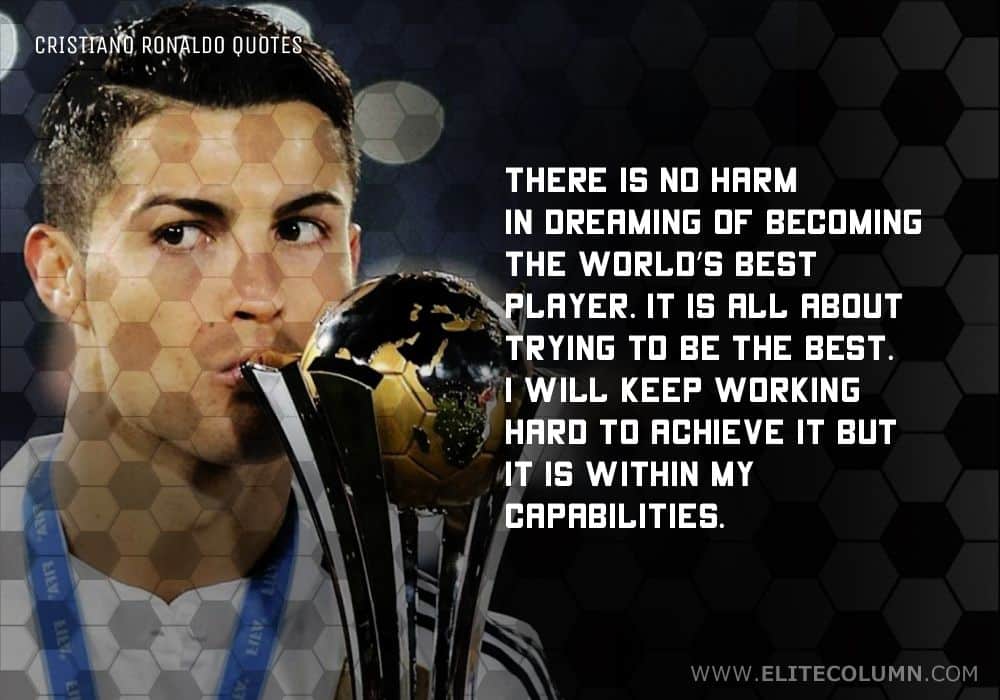 "There is no harm in dreaming of becoming the world's best player. It is all about trying to be the best. I will keep working hard to achieve it but it is within my capabilities." – Cristiano Ronaldo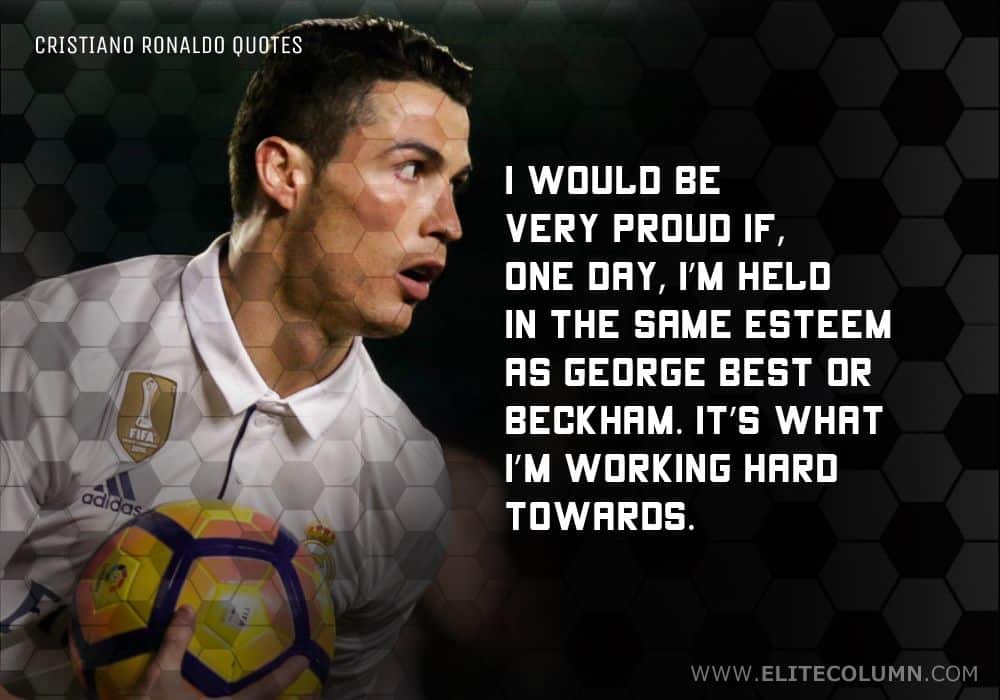 "I would be very proud if, one day, I'm held in the same esteem as George Best or Beckham. It's what I'm working hard towards." – Cristiano Ronaldo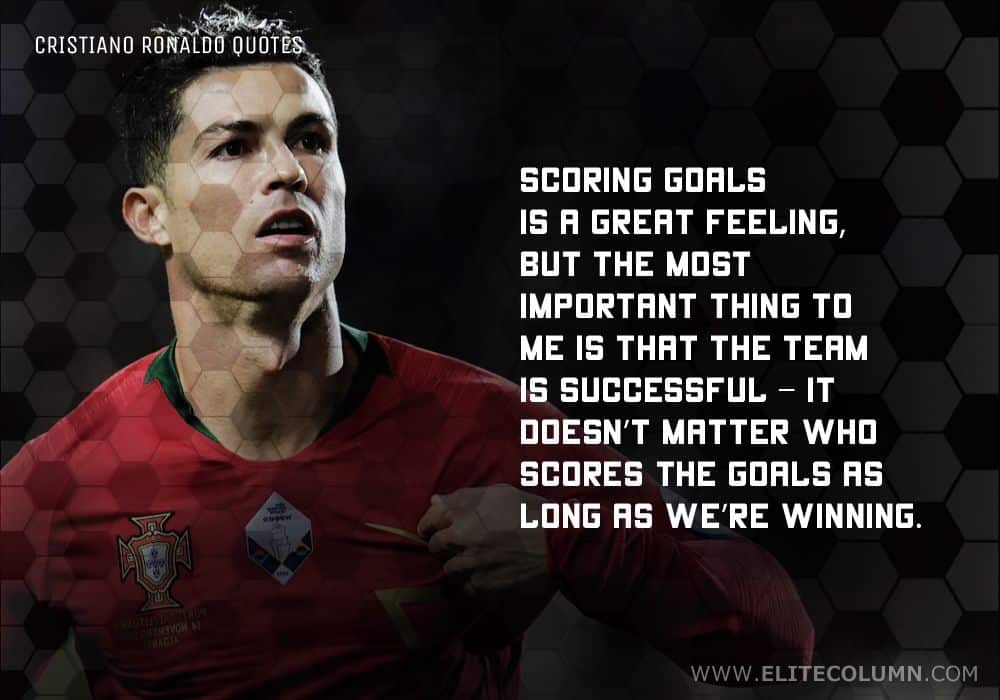 "Scoring goals is a great feeling, but the most important thing to me is that the team is successful – it doesn't matter who scores the goals as long as we're winning." – Cristiano Ronaldo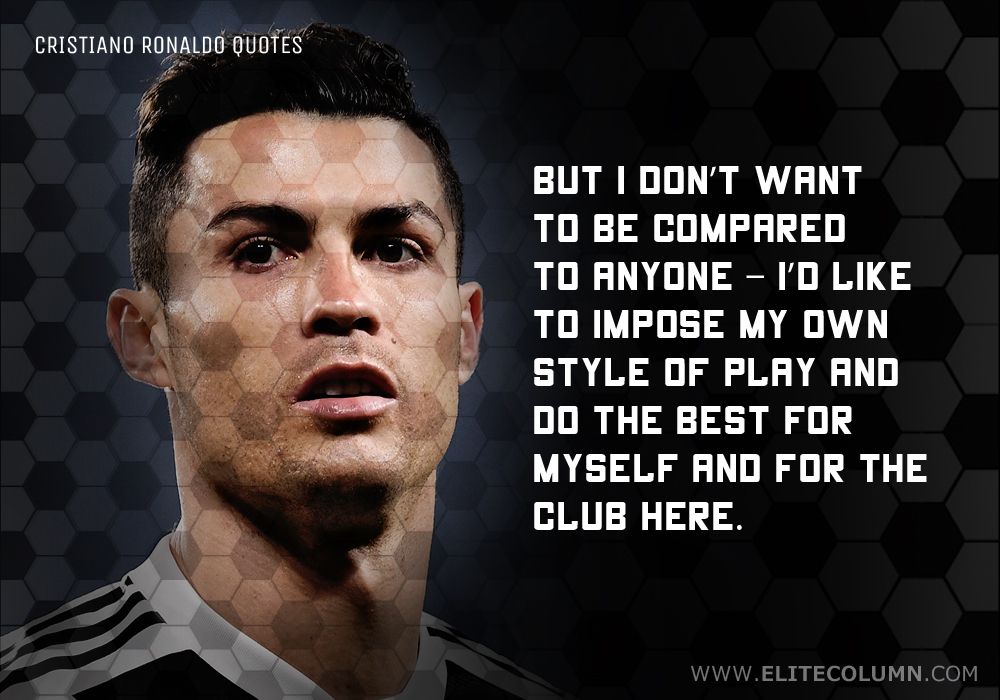 "But I don't want to be compared to anyone – I'd like to impose my own style of play and do the best for myself and for the club here." – Cristiano Ronaldo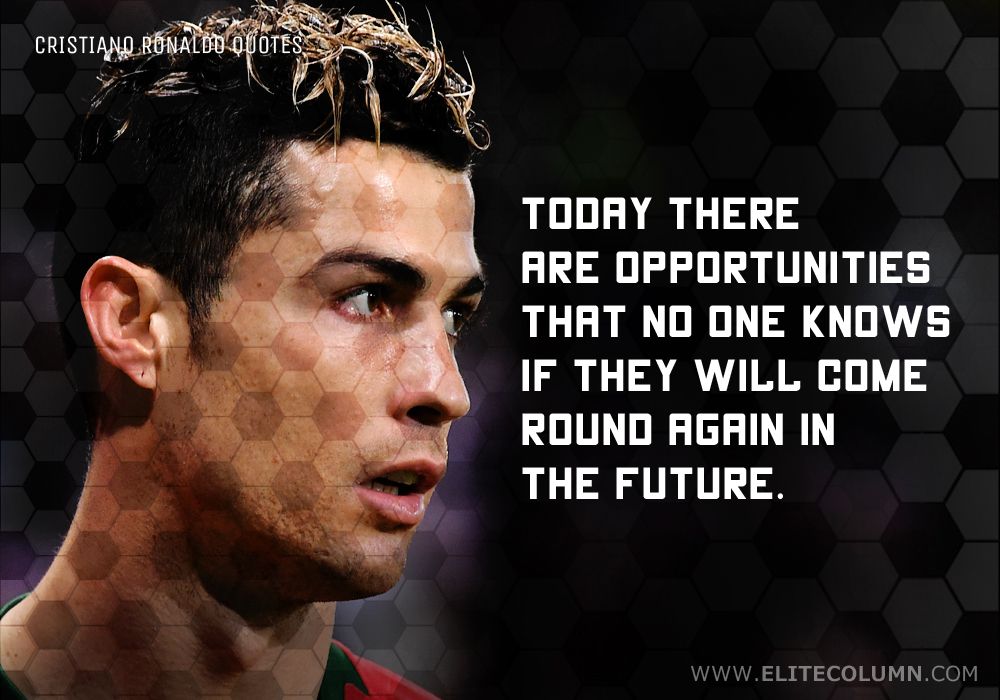 "Today there are opportunities that no one knows if they will come round again in the future." – Cristiano Ronaldo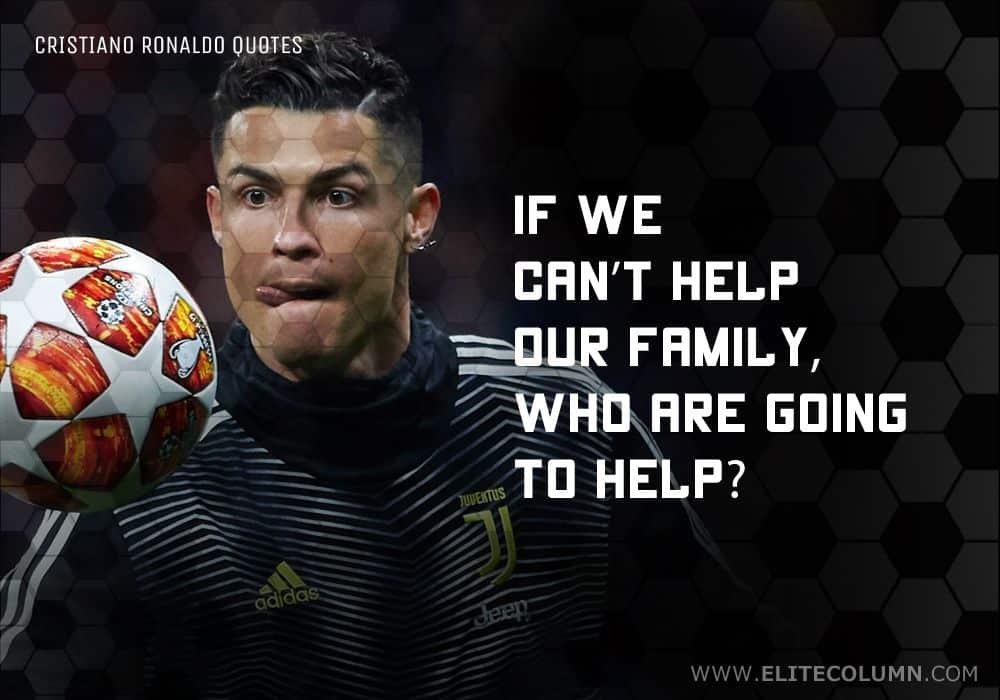 "If we can't help our family, who are going to help?" – Cristiano Ronaldo
Thanks for checking out the best Cristiano Ronaldo quotes. Feel free to share the quotes with your friends. Leave a comment below and which are your favorite Cristiano Ronaldo quotes ?
See also:
Lionel Messi Quotes | Football Quotes | Andrea Pirlo Quotes | David Beckham Quotes
You can find us at – Facebook | Instagram | LinkedIn | Pinterest | Twitter