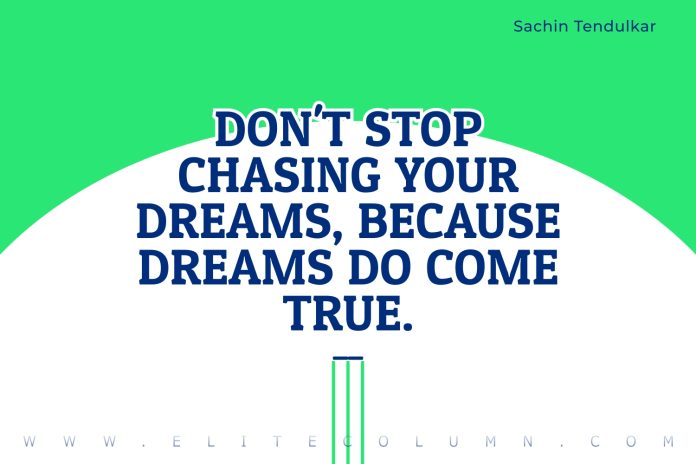 Check out 50 Cricket Quotes today.
50 Best Cricket Quotes
1. "Take risks, if you win, you will be happy; if you lose, you will be wise." – Hardik Pandya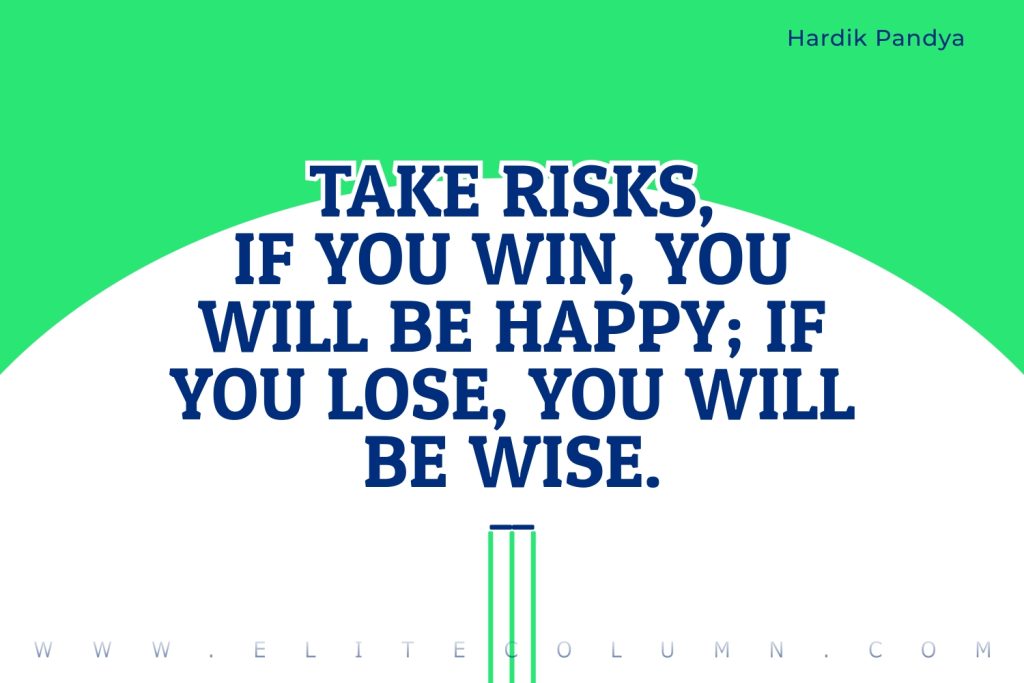 2. "No, Absolutely not. I am still hungry to play the game." – James Anderson
3. "My first Bat was Shaped of a coconut Branch. And from that day, all I wanted to do was to be a cricketer." – Brian Lara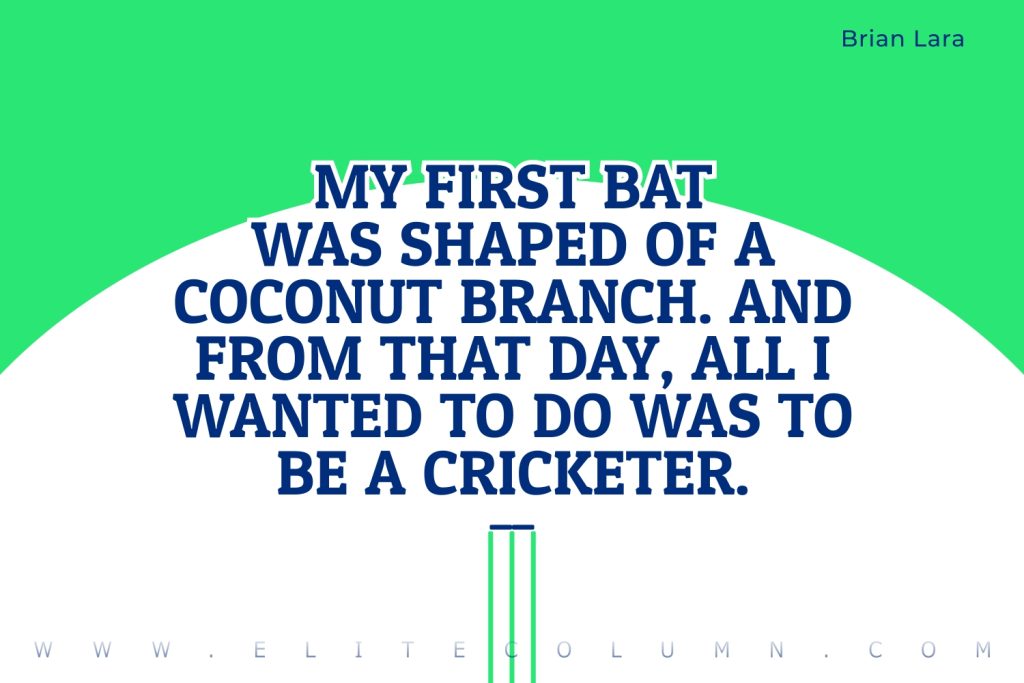 4. "As much as you learn to handle failure, you must learn to handle success too, because that's also important." – Sourav Ganguly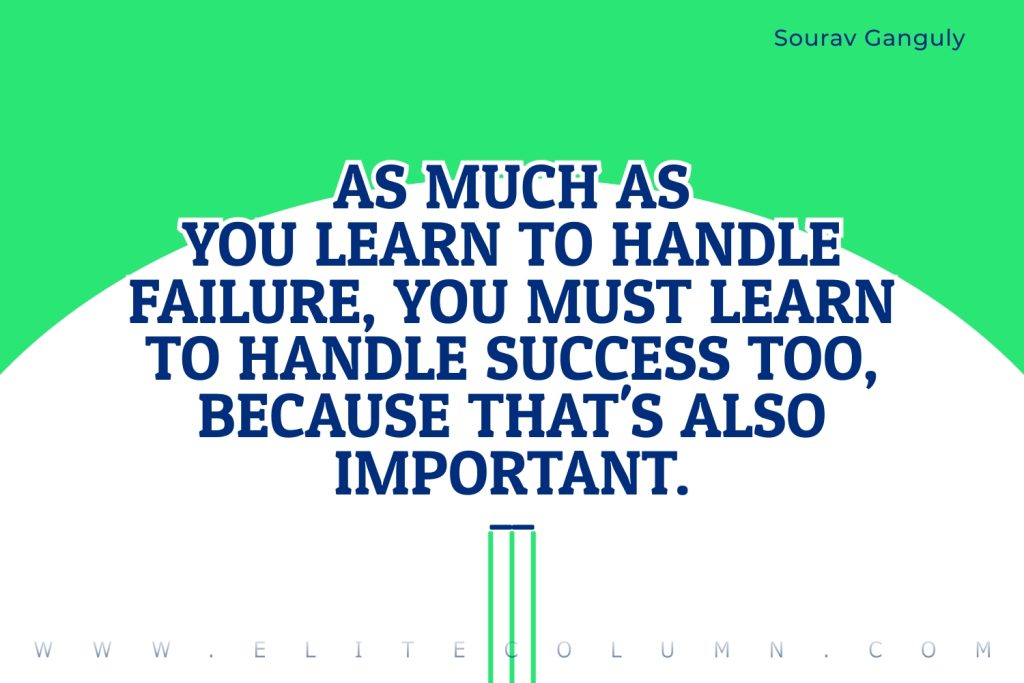 5. "Don't stop chasing your dreams, because dreams do come true." – Sachin Tendulkar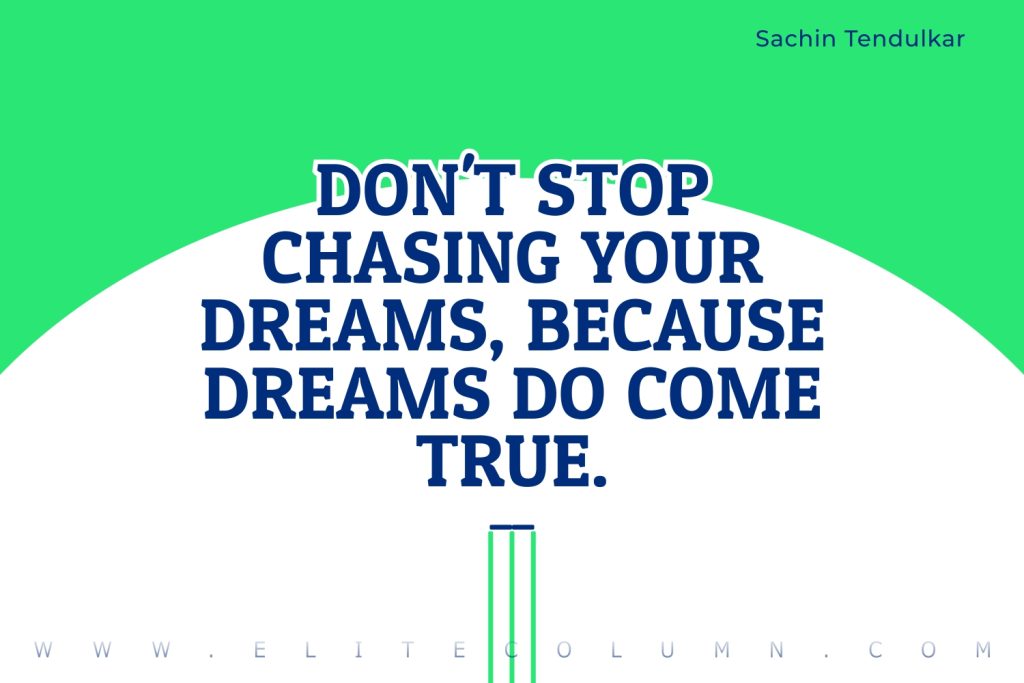 6. "I don't think age matters. In cricket, if you have the skill, you can go on playing." – Dale Steyn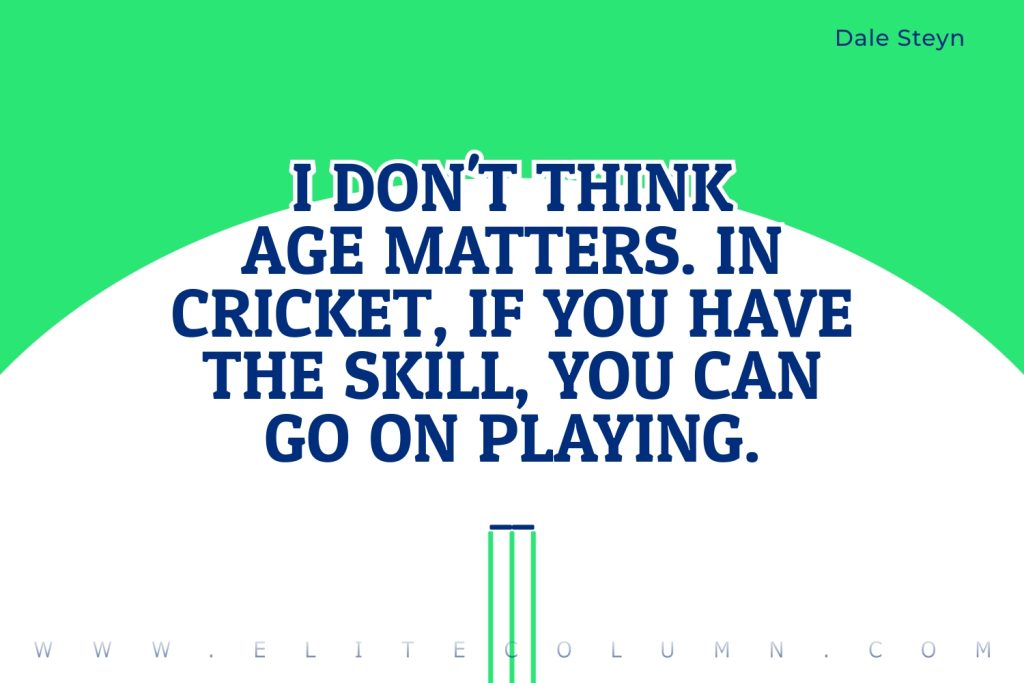 7. "Bowling is an art and I am an artist." – Hardik Pandya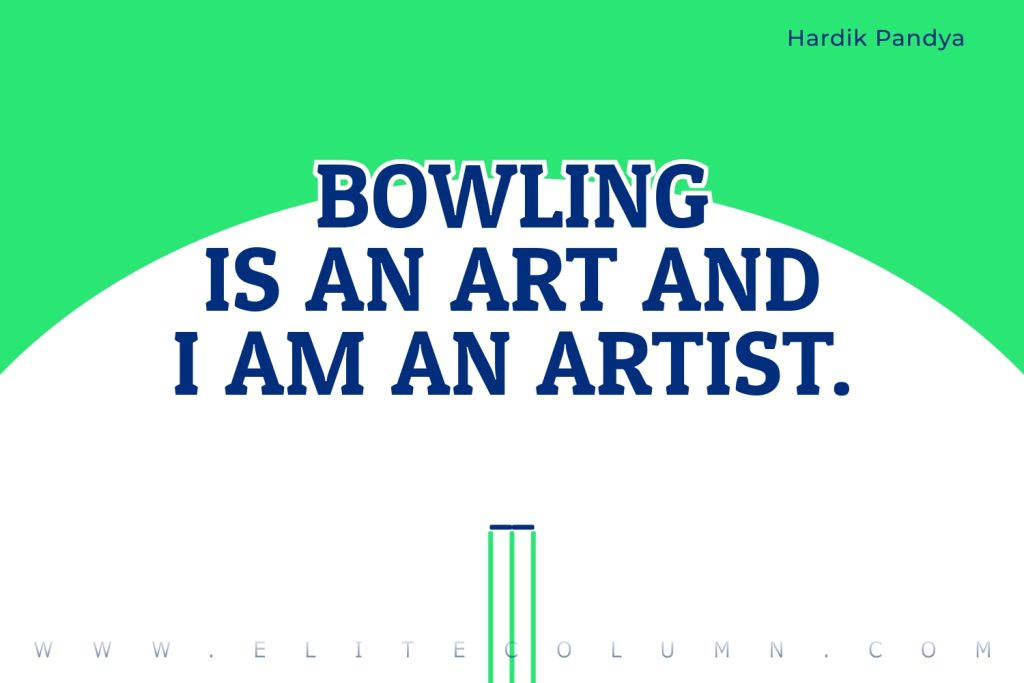 8. "Compromise for your dream. But never compromise on your dream." – Imran Khan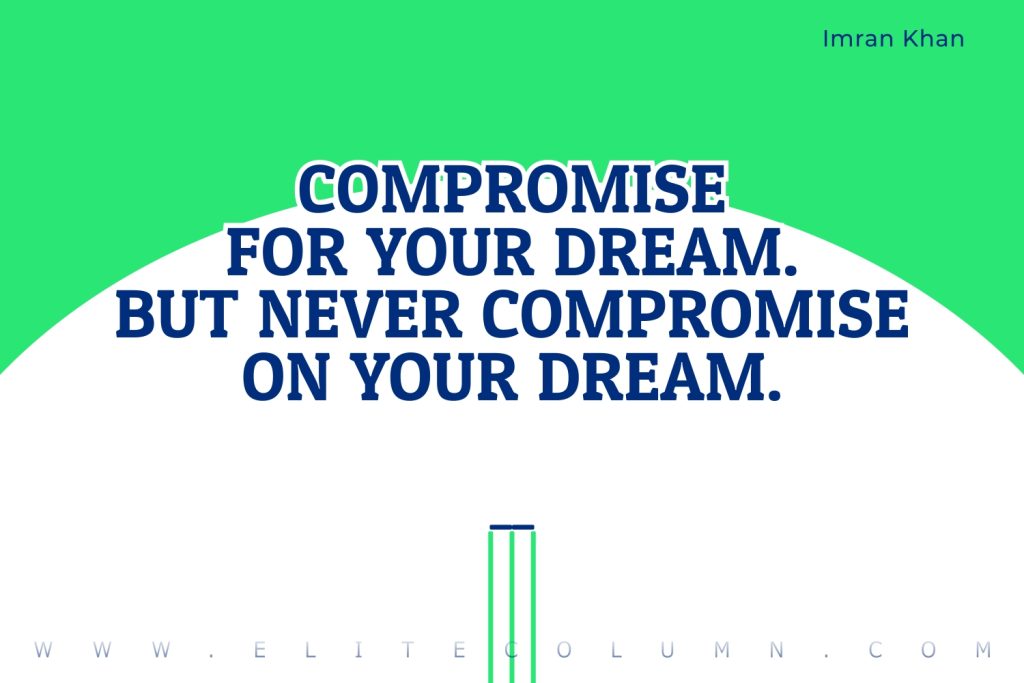 9. "If you play good cricket, a lot of bad things get hidden." – Kapil Dev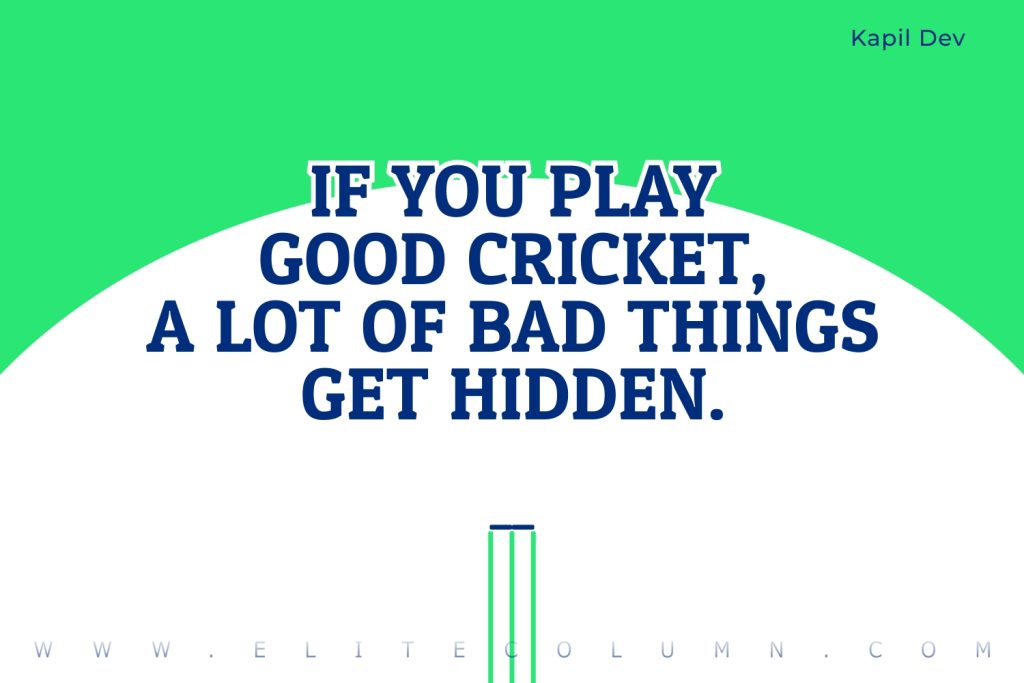 10. "Find a way to get back into the game, find a way to build a partnership, find a way to catch a ball, find a way to stop it." – Shane Warne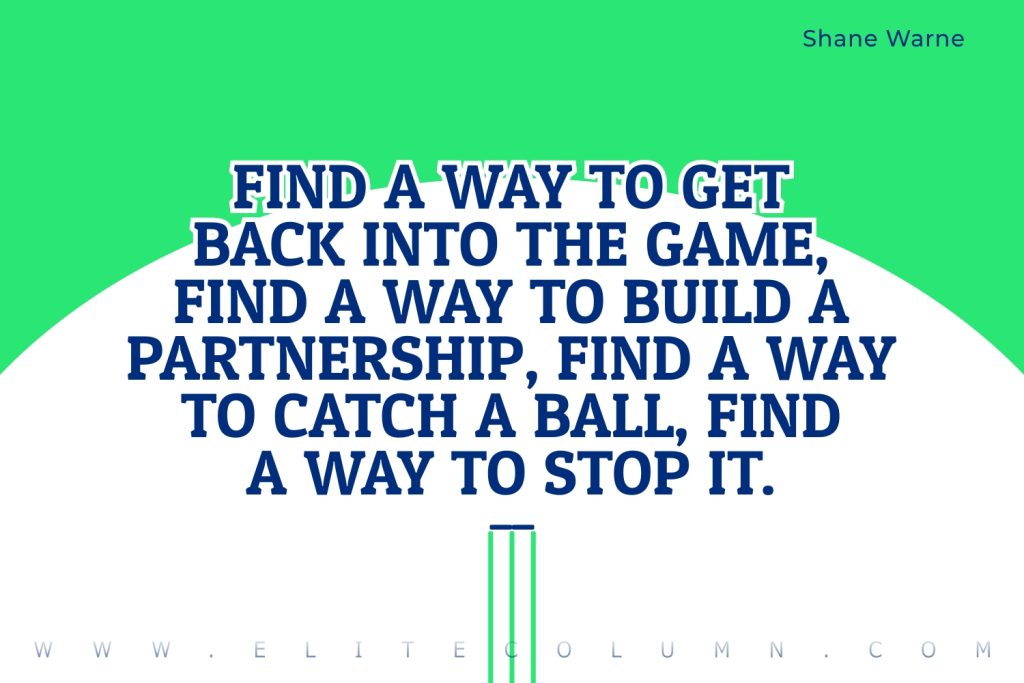 11. "I had big shoes to fill, but the way we have been playing has made the transition." – Ricky Ponting
12. "I don't regret anything in life. What doesn't kill you makes you stronger." – MS Dhoni
13. "I know from now on, whenever I get to 63, it will be nerve-wracking, but I will raise my bat to the sky." – David Warner
14."Every day every hour turn that pain into power." – Mitchel Starc
15. "If someone you love asks you to give up something you love, don't do it." – James Anderson
16. "I didn't want to be rude to anyone but anyone rude to me, then I was going to be rude in the right way: My bat was going to tell the story." – Vivian Richards
17. "Hard work beats talent when talent doesn't work hard." – Rohit Sharma
18. "First of all, convince yourself that you are the best because the rest of your life is going to go proving this to others." – Wasim Akram
19. "If it's difficult, I'll do it now. If it's impossible, I'll do it presently." – Don Bradman
20. "When you have to work, work with a smile." – Kapil Dev
21. "My early life was a bit of a mess but it was no one's fault. It was just how it was." – David Warner
22. "If you can change three lives in 10, three lives in a hundred, that's got to be good, hasn't it?" – Ian Botham
23. "A good captain must be a fighter, confident but not arrogant, firm but not obstinate, able to take criticism without letting it unduly disturb him." – Don Bradman
24. "In all my life, when I was playing sports, I always put 100 percent. I have always given my best." – Garfield Sobers
25. "I want people to remember me as a good person, not as a good cricketer." – MS Dhoni
26. "If you can stay positive in a negative situation you win." – Virat Kohli
27. "I no longer see myself as a woman cricketer but simply as a cricketer. Why should there be labels when none are required?" – Smriti Mandhana
28. "The best way to be successful is to be fearless." – Mithali Raj
29. "I was always fiercely determined and driven to succeed." – Ricky Ponting
30. "I have three dogs at home. Even after losing a series or winning a series, they treat me the same way." – MS Dhoni
31. "A loss makes you humble. It tests the other batsmen and bowlers. Also, if you keep winning you don't know what area you need to work on." – MS Dhoni
32. "People throw stones at you and you turned them into milestones." – Sachin Tendulkar
33. "The bat is not a toy, it's a weapon." – Virat Kohli
34. "No matter how hot the fire burns, a Protea always survives." – AB Devilliers
35. "I'm jealous of my parents, I"ll never have a kid as cool as theirs." – Chris Gayle
36. "There are times when alone is the best place in the world and even when I am alone I have real good company." – Brian Lara
37. "A captain sees you differently from the way you see yourself. You need a captain who can push you." – Sourav Ganguly
38. "Part of the art of bowling spin is to make the batsman think something special is happening when it isn't." – Shane Warne
39. "It doesn't matter how pretty you look it's how many runs you get." – Steve waugh
40. "My plan, when I walked out onto the field on Friday morning, was to just enjoy myself because when I'm smiling and having fun, I generally bowl my best." – Brett lee
41. "A wise man learns by the mistakes of others, a fool by his own." – Adam Gilchrist
42. "Some folks say 'oh winning ain't all!' but I know it is all. At the end of the day, no one looks at the loser. So that is why we play to win." – Vivian Richards
43. "You need to realize that you must have something to aim for, something to drive you." – Rohit Sharma
44. "Records must not be the focus and that's the most important thing. It mustn't come at the cost of the team.' – Garfield Sobers
45. "From my past performances, past success, I know all days cannot be rosy and what keeps me going is the support from my team." – Sourav Ganguly
46. "There are Millions of people in this world. Then why are you born? The reason is, Allah is expecting something from you which is not possible by Millions." – Shahid Afridi
47. "The key to handling pressure is to enjoy it when you're confronted with it rather than worry about it too much." – Steve Waugh
48. "Sport can bring communities together and can release a lot of pent-up emotions." – Ian Botham
49. "As a sportsman you are always testing your limits." – Stuart Broad
50. "I have started not to take things too seriously, loving life is my motto." – Dale Steyn
Thanks for checking out the best Cricket Quotes. Feel free to share the quotes with your friends. Leave a comment below and which are your favourite Cricket Quotes ?
See also:
Basketball Quotes | Soccer Quotes | Hockey Quotes | Volleyball Quotes | Baseball Quotes | Rugby Quotes | Golf Quotes
You can find us at – Facebook | Instagram | LinkedIn | Pinterest | Twitter