Check out 10 Cousin Quotes today.
10 Best Cousin Quotes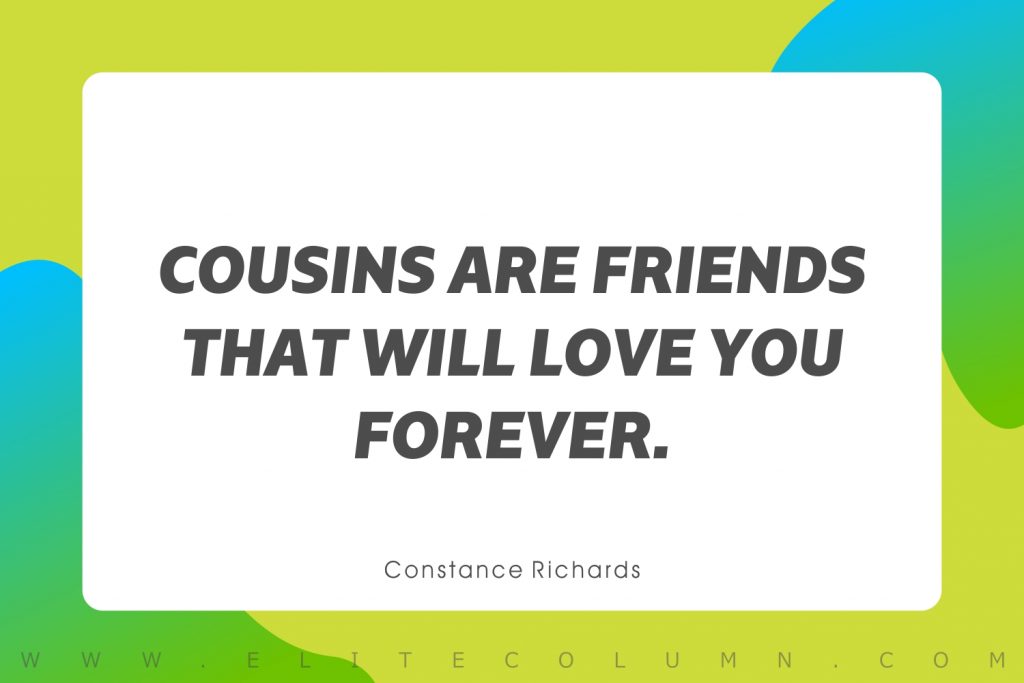 1. "Cousins are friends that will love you forever." – Constance Richards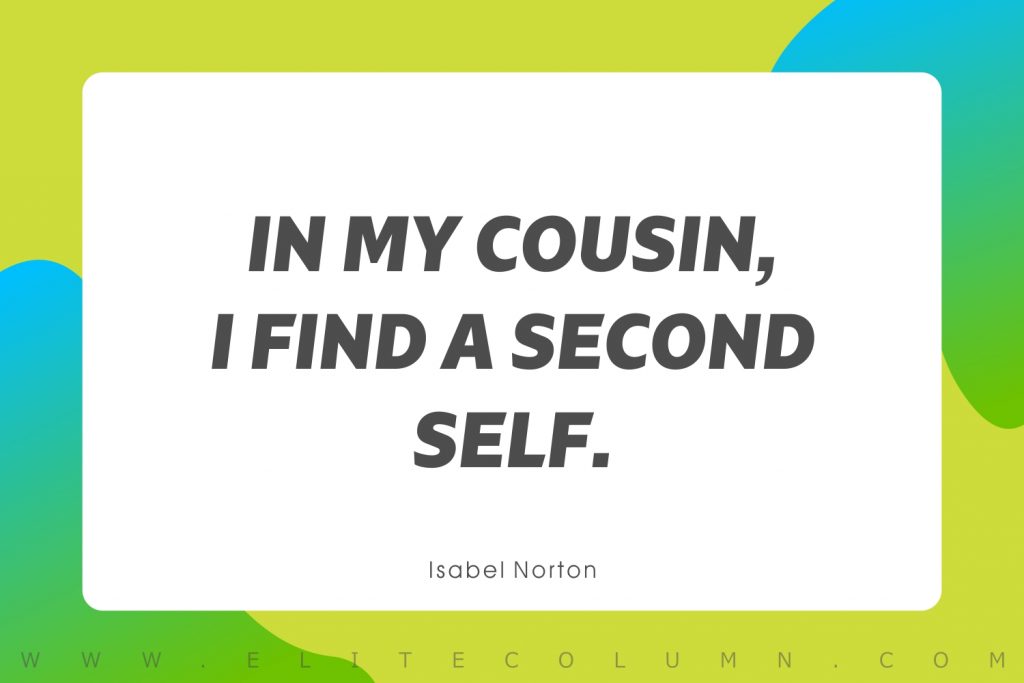 2. "In my cousin, I find a second self." – Isabel Norton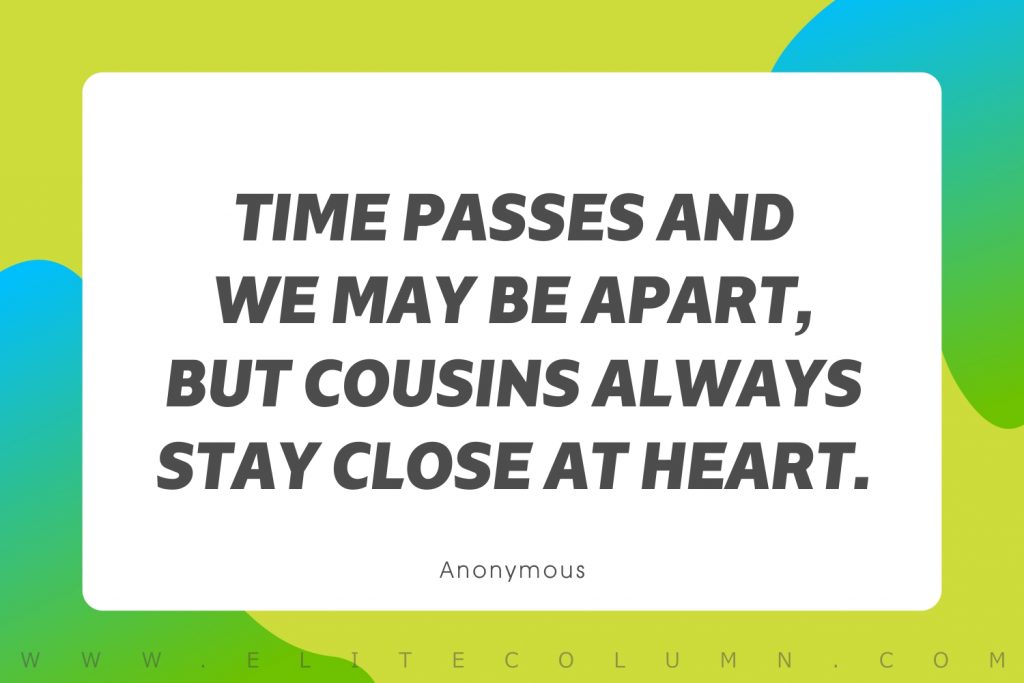 3. "Time passes and we may be apart, but cousins always stay close at heart." –  Anonymous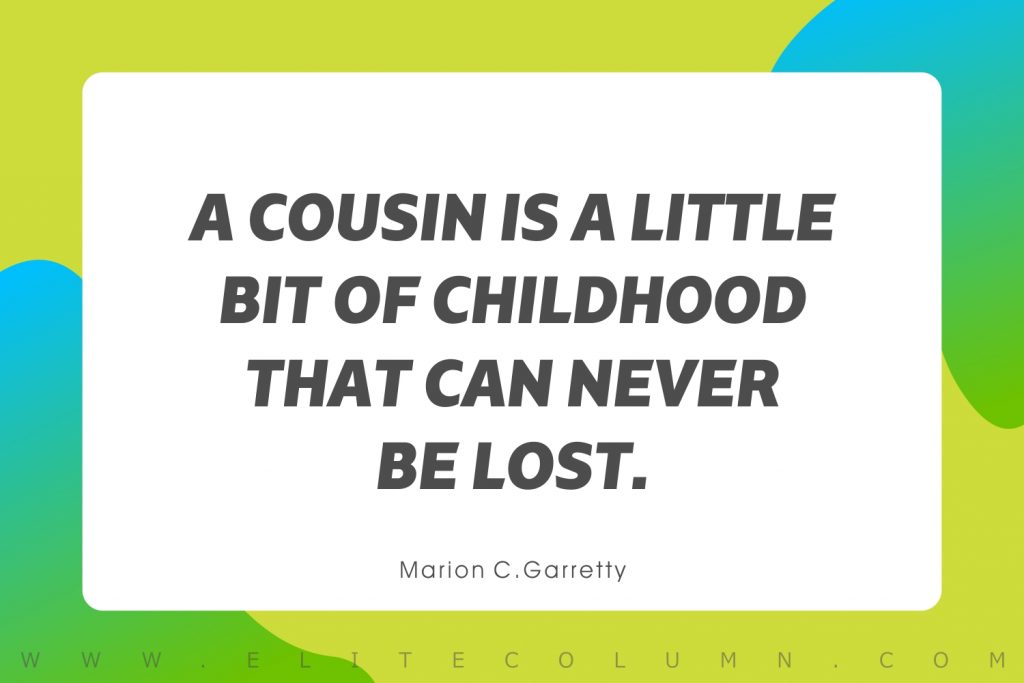 4. "A cousin is a little bit of childhood that can never be lost." – Marion C. Garretty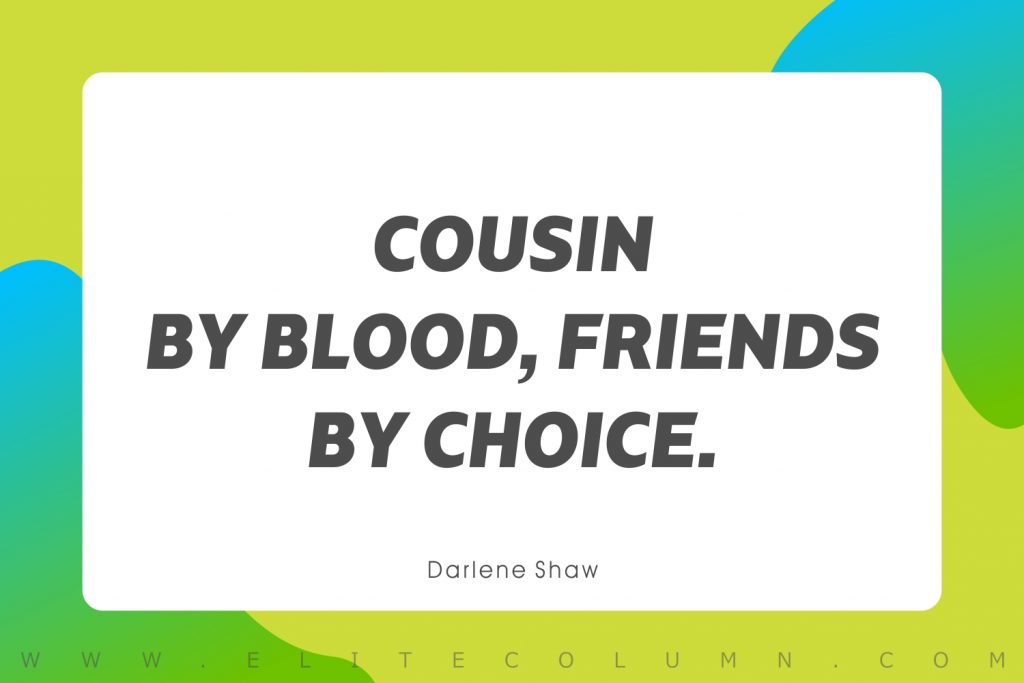 5. "Cousin by blood, friends by choice." – Darlene Shaw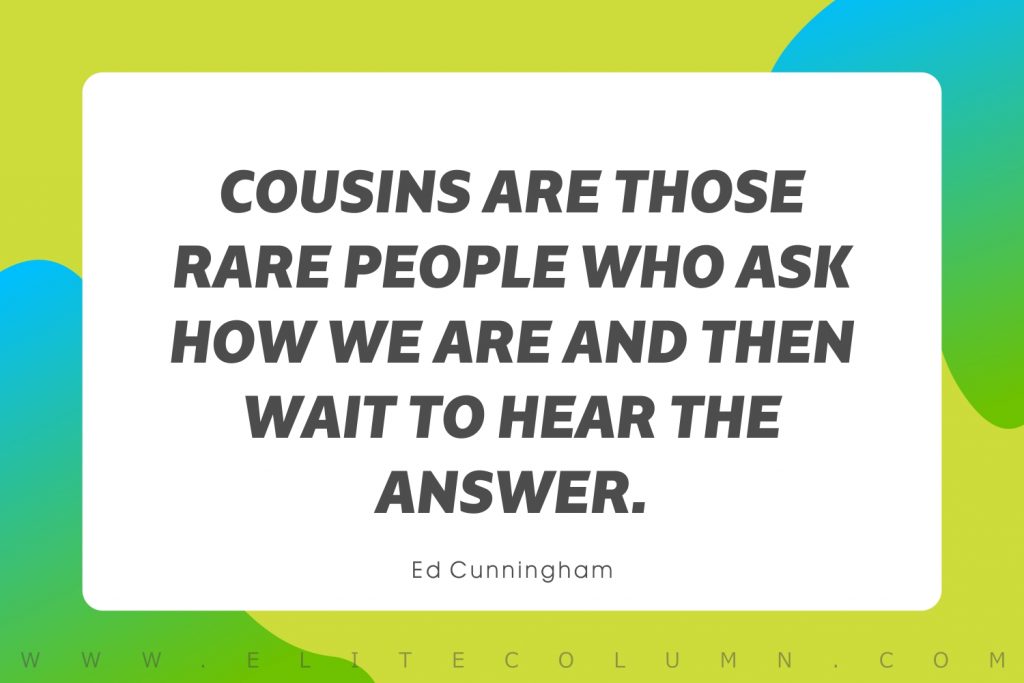 6. "Cousins are those rare people who ask how we are and then wait to hear the answer." – Ed Cunningham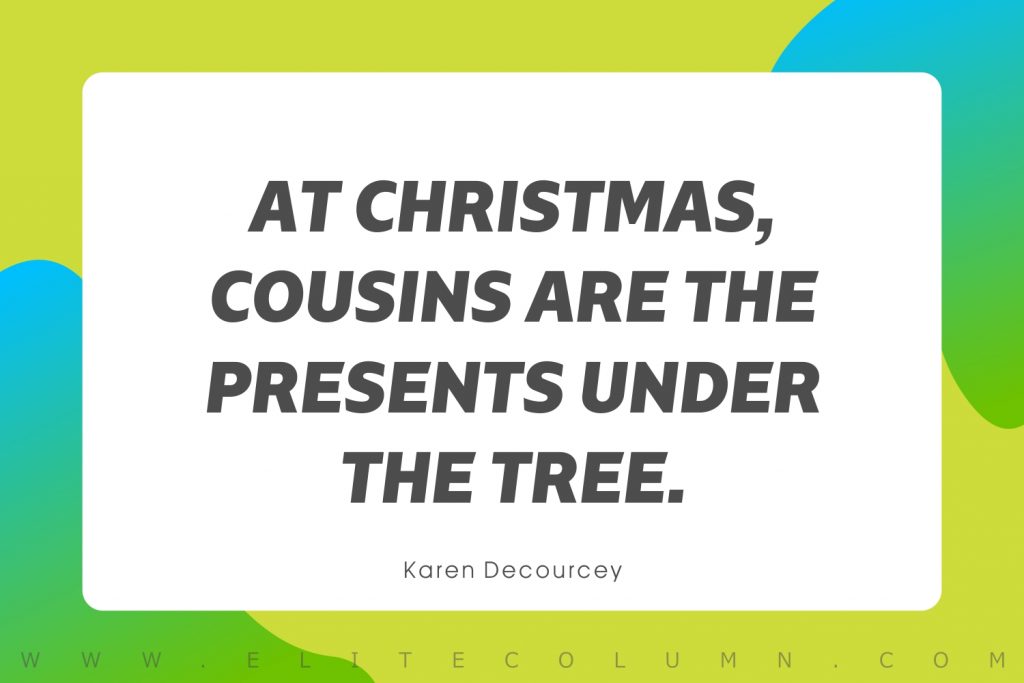 7. "At Christmas, cousins are the presents under the tree." – Karen Decourcey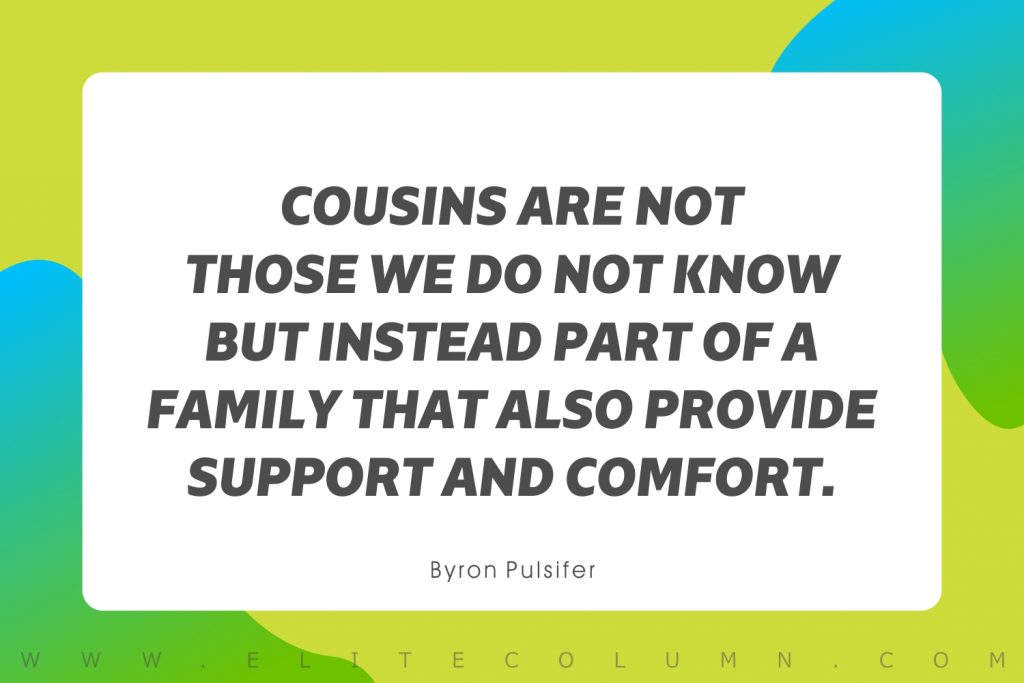 8. "Cousins are not those we do not know but instead part of a family that also provide support and comfort." – Byron Pulsifer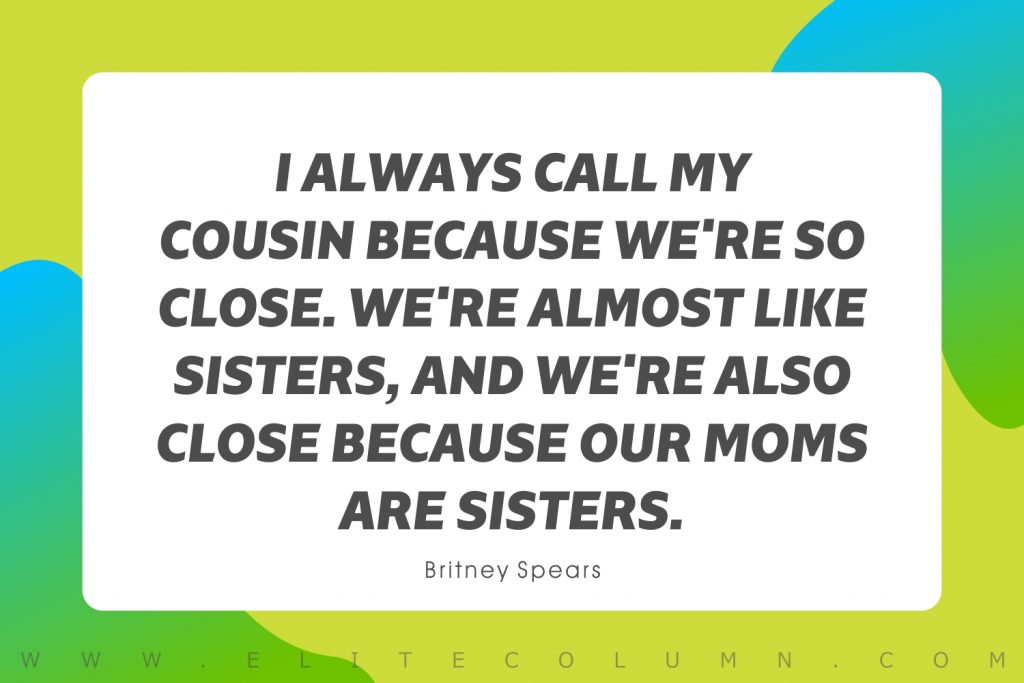 9. "I always call my cousin because we're so close. We're almost like sisters, and we're also close because our moms are sisters." – Britney Spears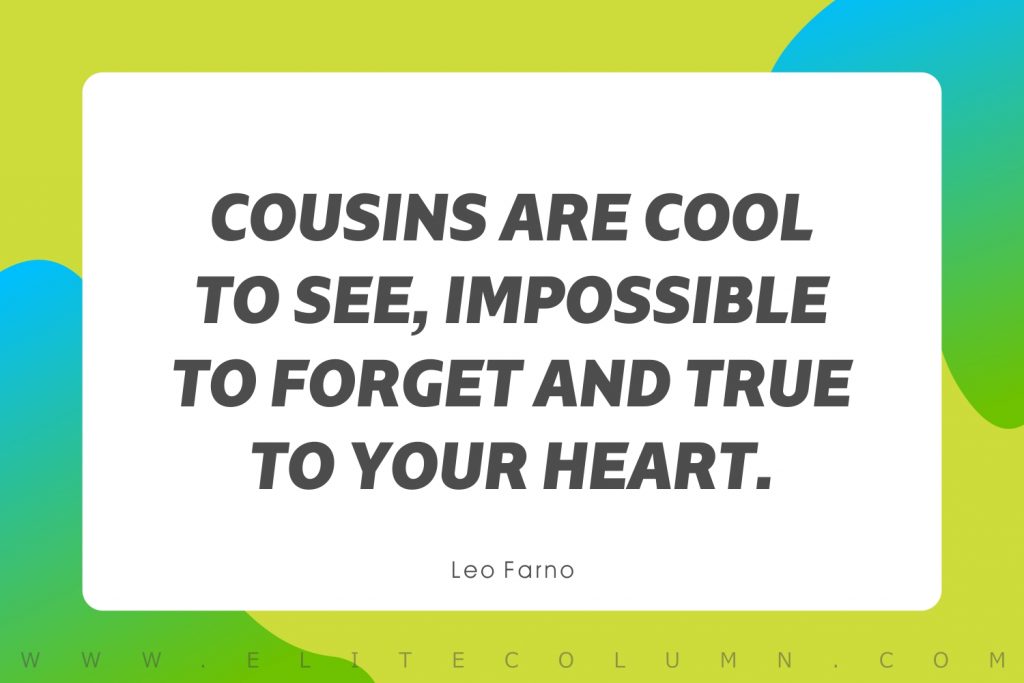 10. "Cousins are cool to see, impossible to forget and true to your heart." – Leo Farno
Thanks for checking out the best Cousin Quotes. Feel free to share the quotes with your friends. Leave a comment below and which are your favourite Cousin Quotes ?
See also:
Beauty Quotes | Buddha Quotes | Funny Quotes | Depression Quotes | Deep Quotes | Short Quotes | Sad Quotes | Hardwork Quotes
You can find us at – Facebook | Instagram | LinkedIn | Pinterest | Twitter