Courage is the ability to do something difficult even when there's risk. Courageous people do and say what they think is right despite opposition. History books tell colorful tales of social activists, such as Martin Luther King and Nelson Mandela, who chose to speak out against injustice at great personal risk. There are different types of courage, ranging from physical strength and endurance to mental stamina and innovation. EliteColumn brings you the best courage quotes to motivate you.
12 Motivational Courage Quotes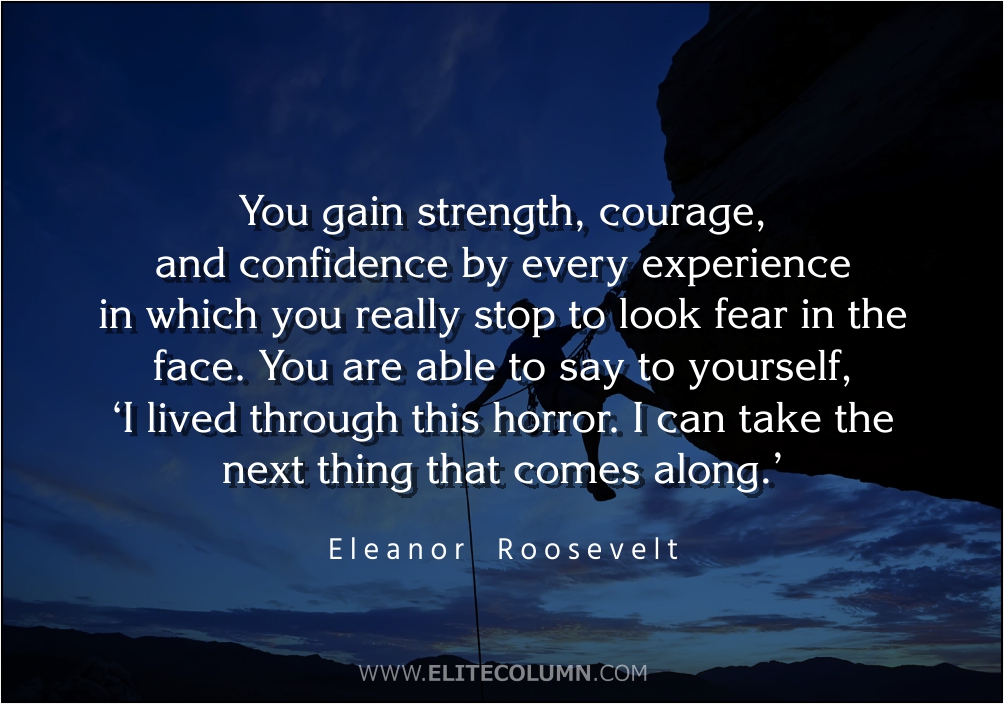 "You gain strength, courage, and confidence by every experience in which you really stop to look fear in the face. You are able to say to yourself, 'I lived through this horror. I can take the next thing that comes along.' – Eleanor Roosevelt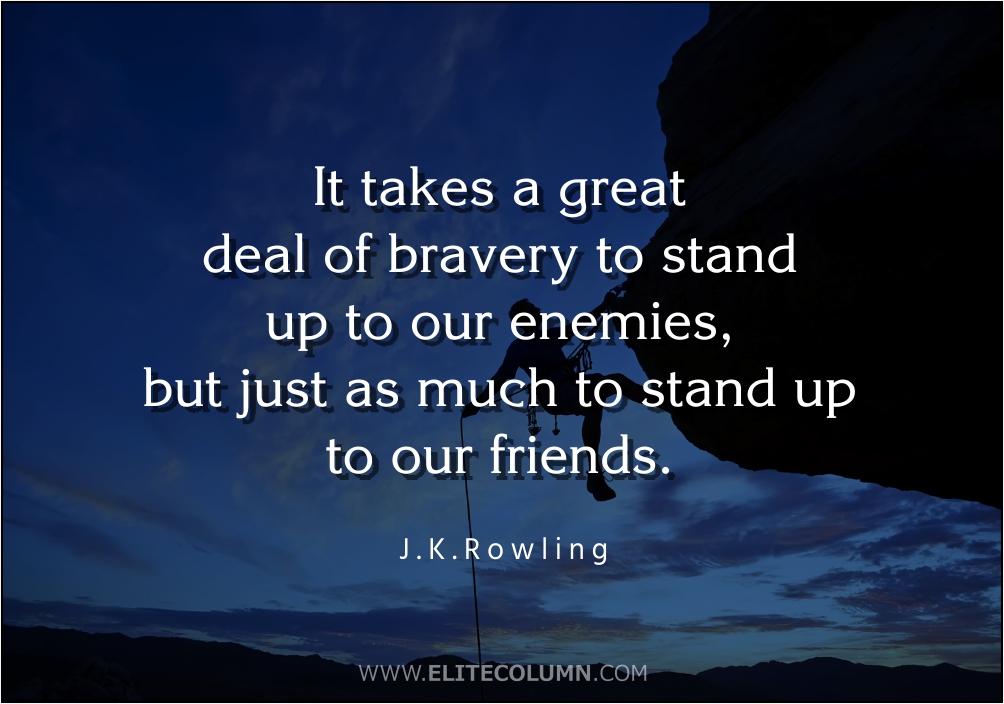 "It takes a great deal of bravery to stand up to our enemies, but just as much to stand up to our friends." –J. K. Rowling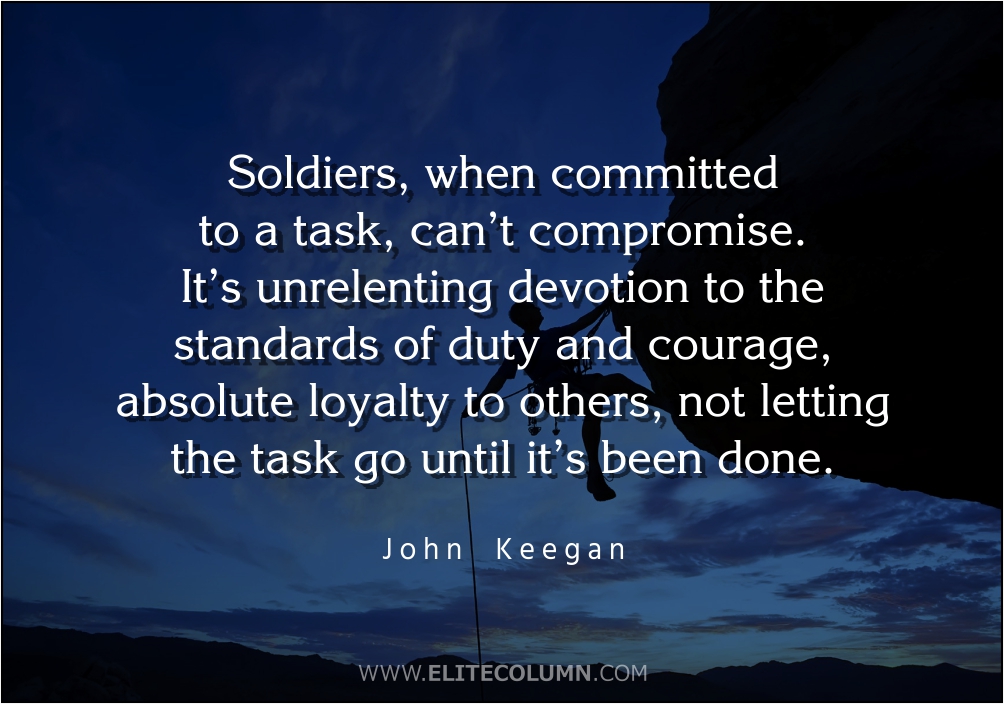 "Soldiers, when committed to a task, can't compromise. It's unrelenting devotion to the standards of duty and courage, absolute loyalty to others, not letting the task go until it's been done." – John Keegan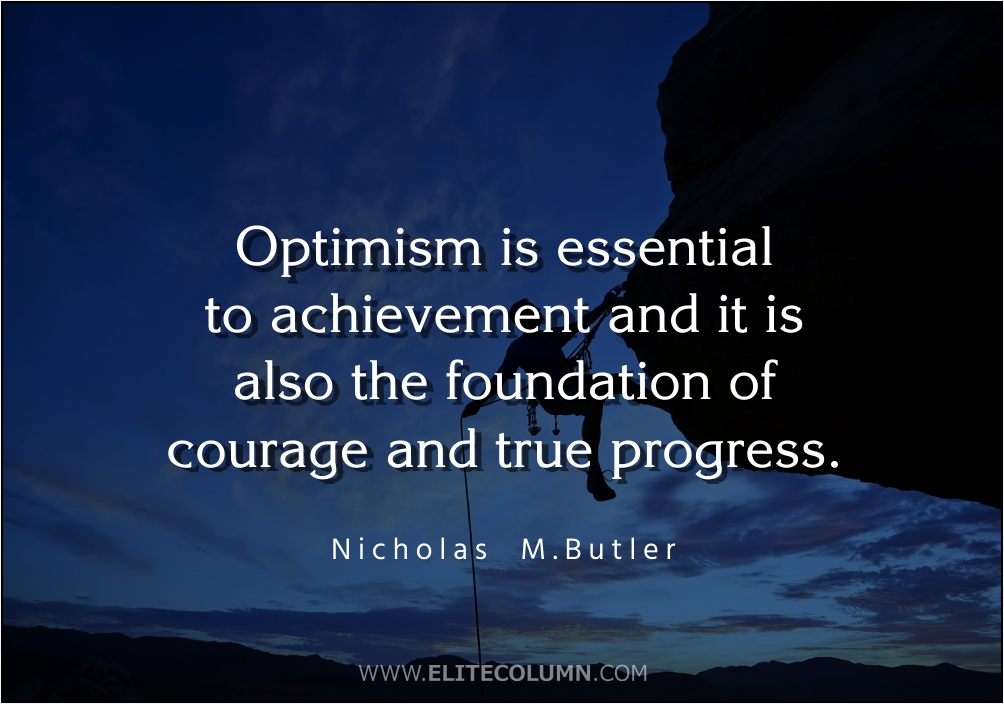 "Optimism is essential to achievement and it is also the foundation of courage and true progress." – Nicholas M. Butler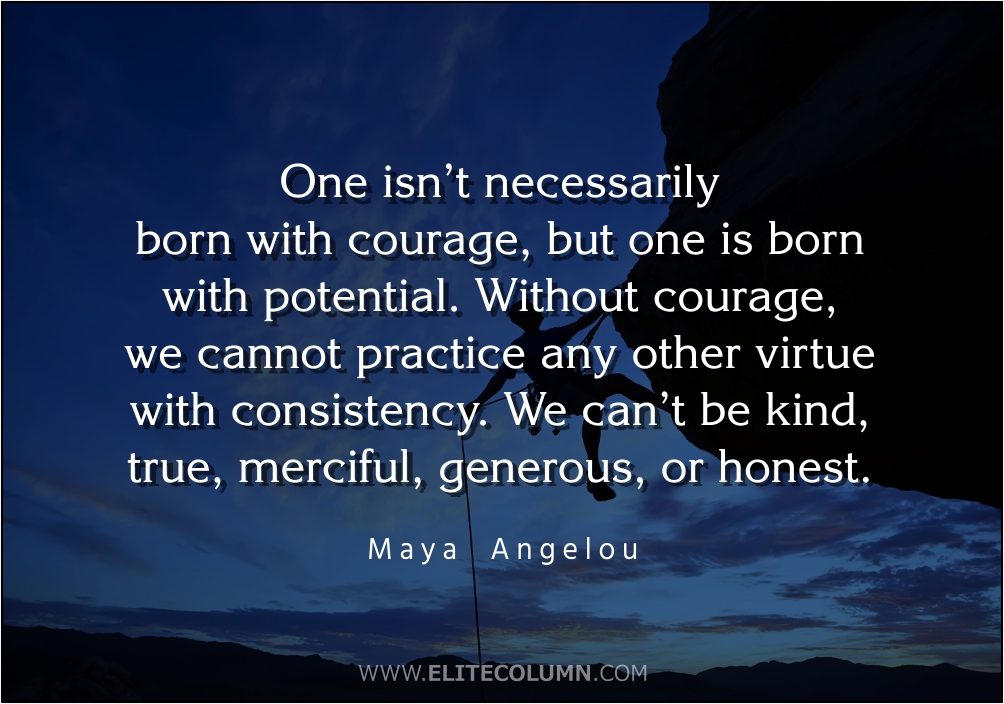 "One isn't necessarily born with courage, but one is born with potential. Without courage, we cannot practice any other virtue with consistency. We can't be kind, true, merciful, generous, or honest." – Maya Angelou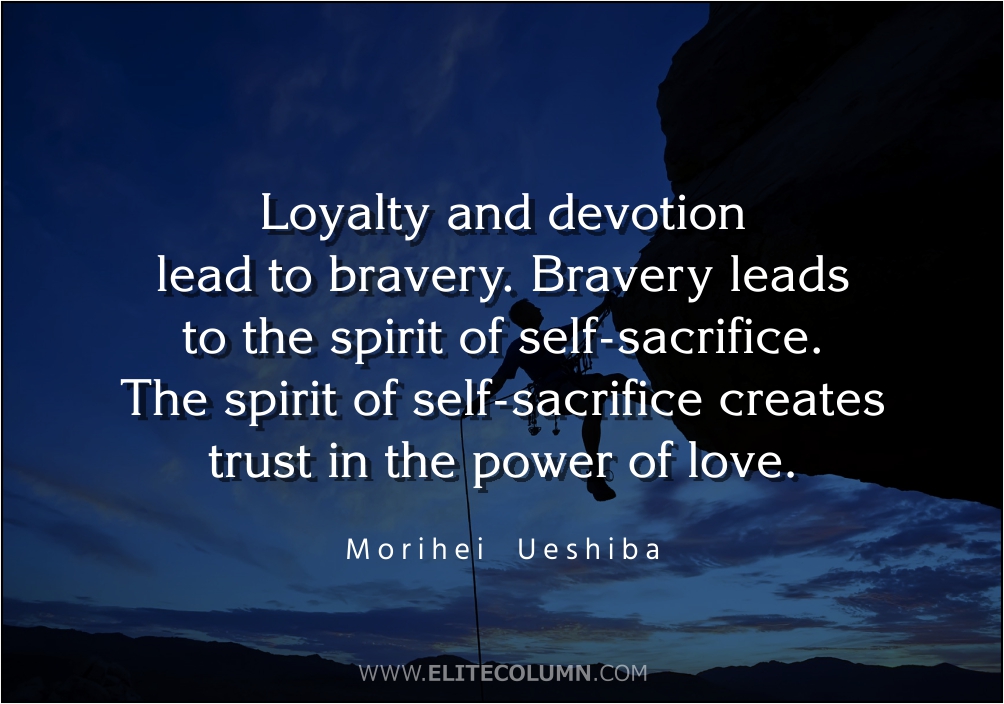 "Loyalty and devotion lead to bravery. Bravery leads to the spirit of self-sacrifice. The spirit of self-sacrifice creates trust in the power of love." – Morihei Ueshiba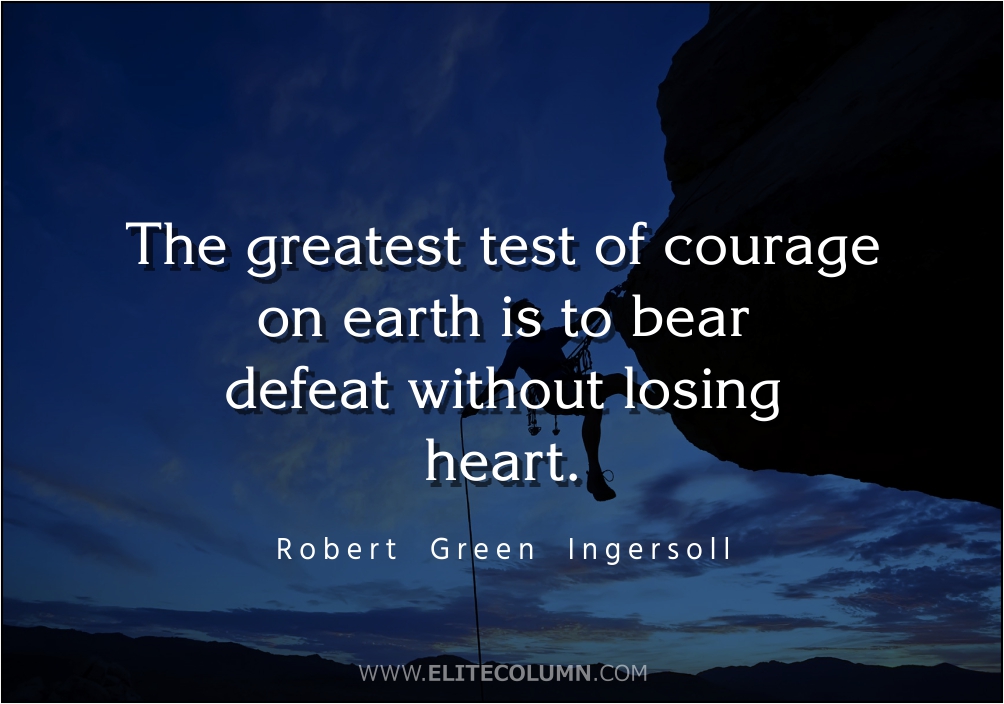 "The greatest test of courage on earth is to bear defeat without losing heart." – Robert Green Ingersoll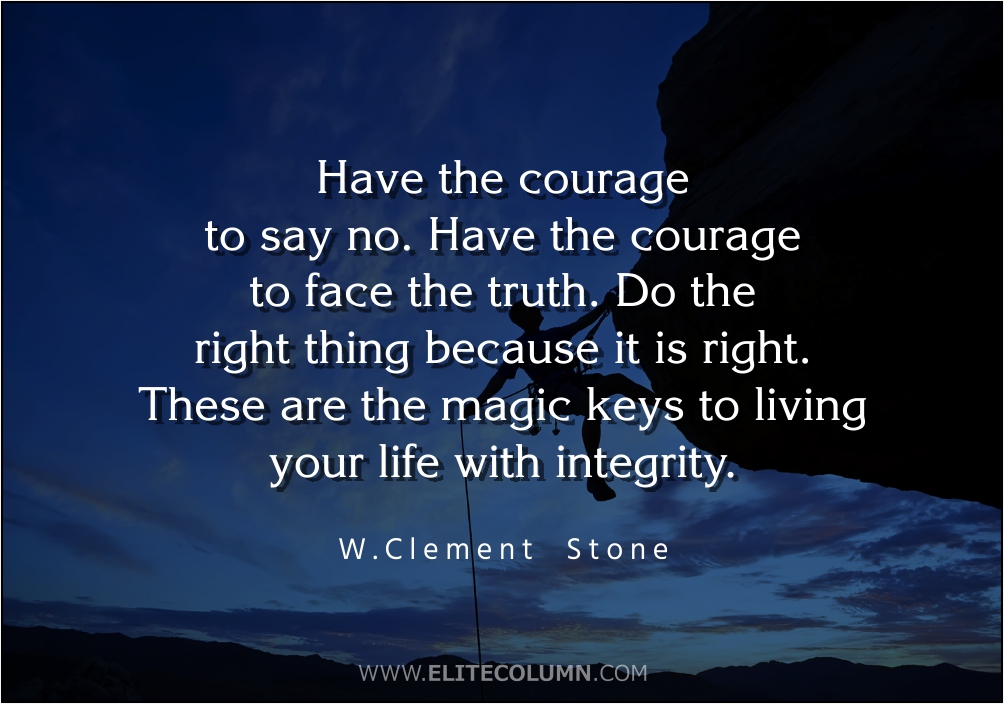 "Have the courage to say no. Have the courage to face the truth. Do the right thing because it is right. These are the magic keys to living your life with integrity." – W. Clement Stone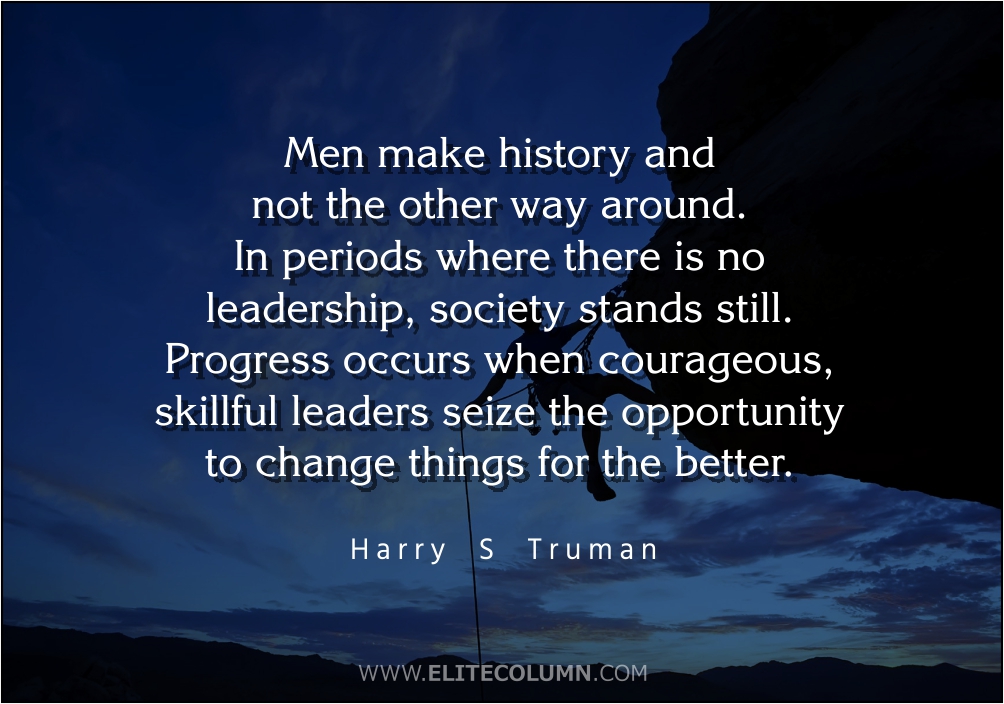 "Men make history and not the other way around. In periods where there is no leadership, society stands still. Progress occurs when courageous, skillful leaders seize the opportunity to change things for the better." – Harry S Truman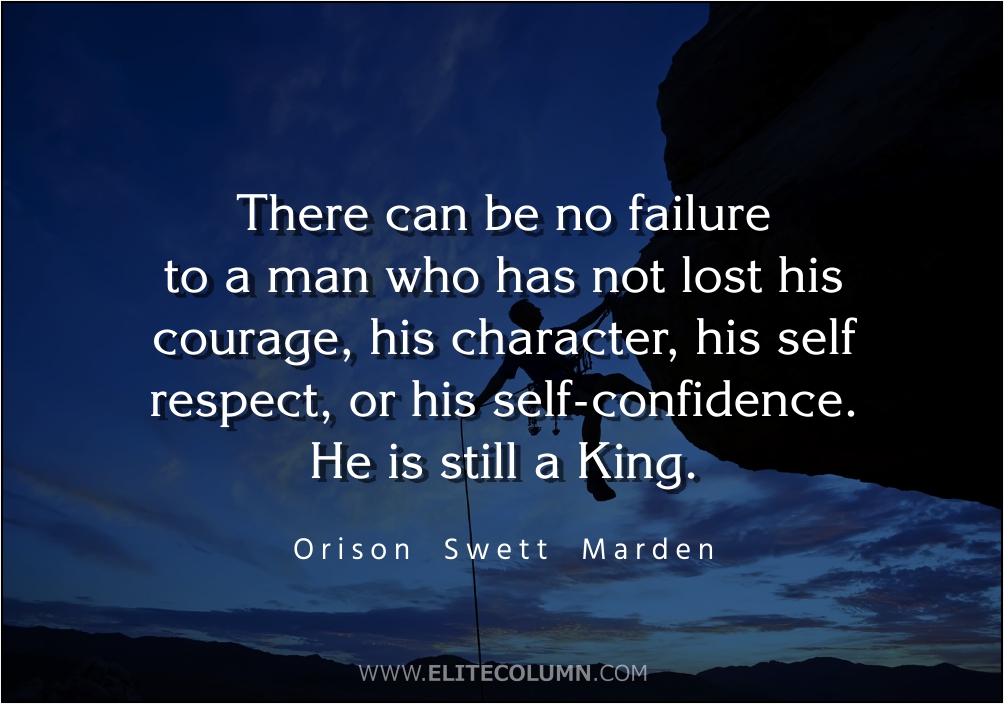 "There can be no failure to a man who has not lost his courage, his character, his self respect, or his self-confidence. He is still a King." – Orison Swett Marden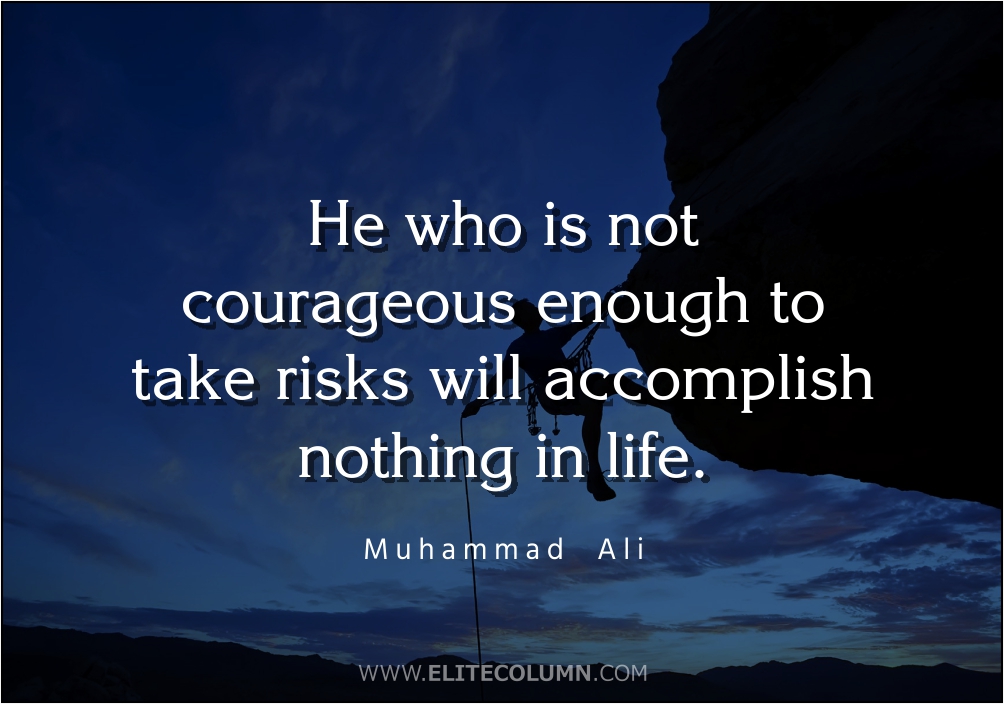 "He who is not courageous enough to take risks will accomplish nothing in life." – Muhammad Ali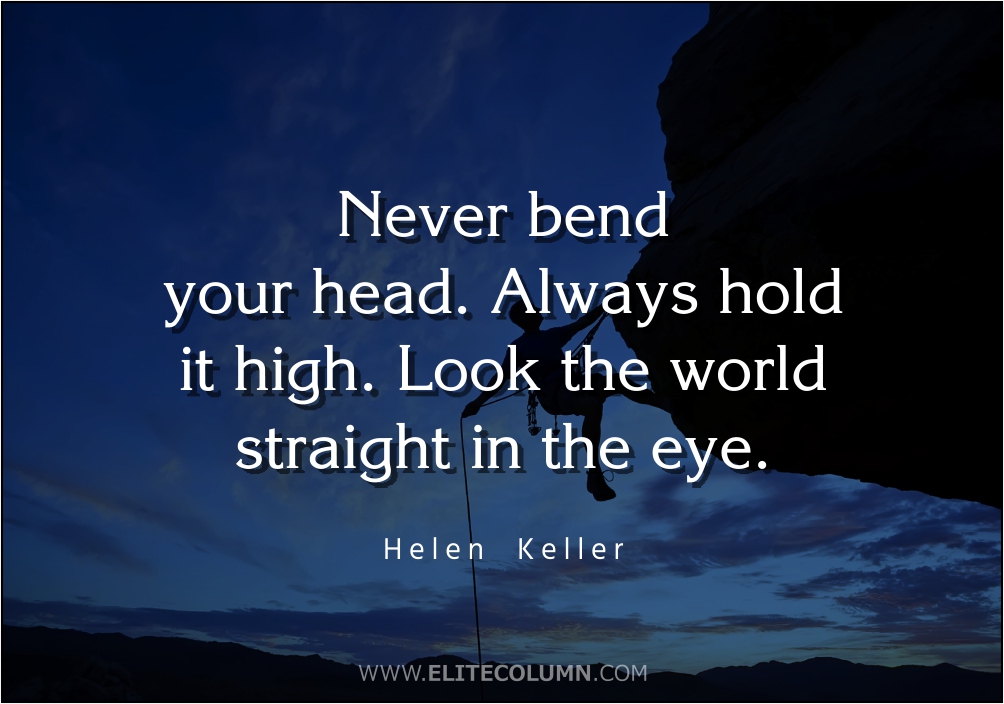 "Never bend your head. Always hold it high. Look the world straight in the eye." – Helen Keller
Thanks for checking out the best Courage quotes. Feel free to share the quotes with your friends. Leave a comment below and which are your favorite Courage quotes ?
See also:
Karma Quotes | Plato Quotes | Sun Tzu Quotes | Dalai Lama Quotes | Sadhguru Quotes | Confucius Quotes | Lao Tzu Quotes | Positive Quotes | Happiness Quotes | Inspirational Quotes | Life Quotes