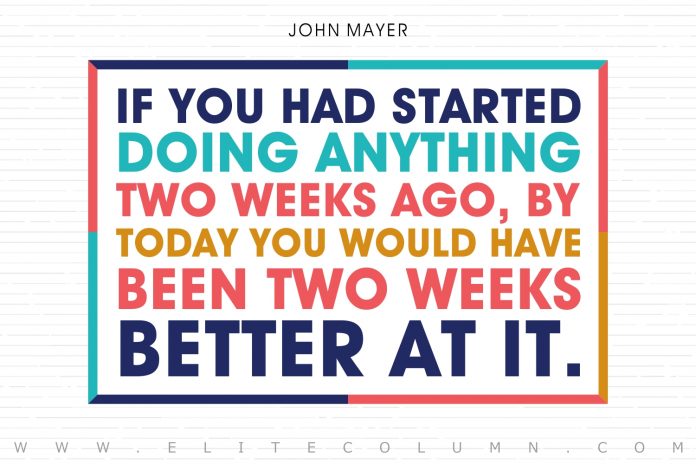 Check out 40 Commitment Quotes today.
40 Best Commitment Quotes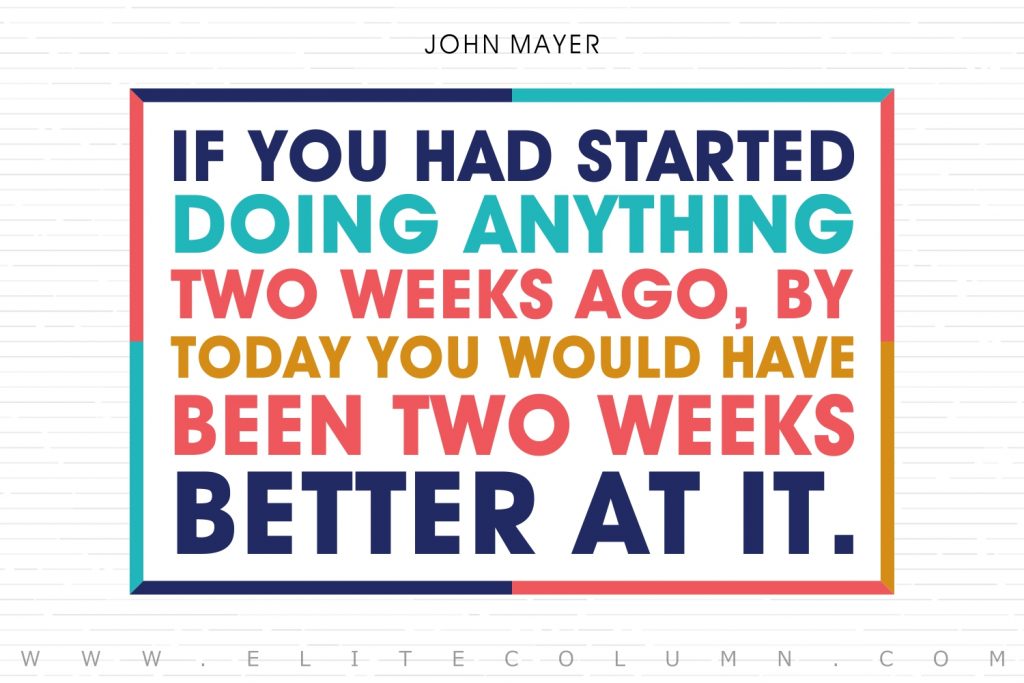 1. "If you had started doing anything two weeks ago, by today you would have been two weeks better at it." – John Mayer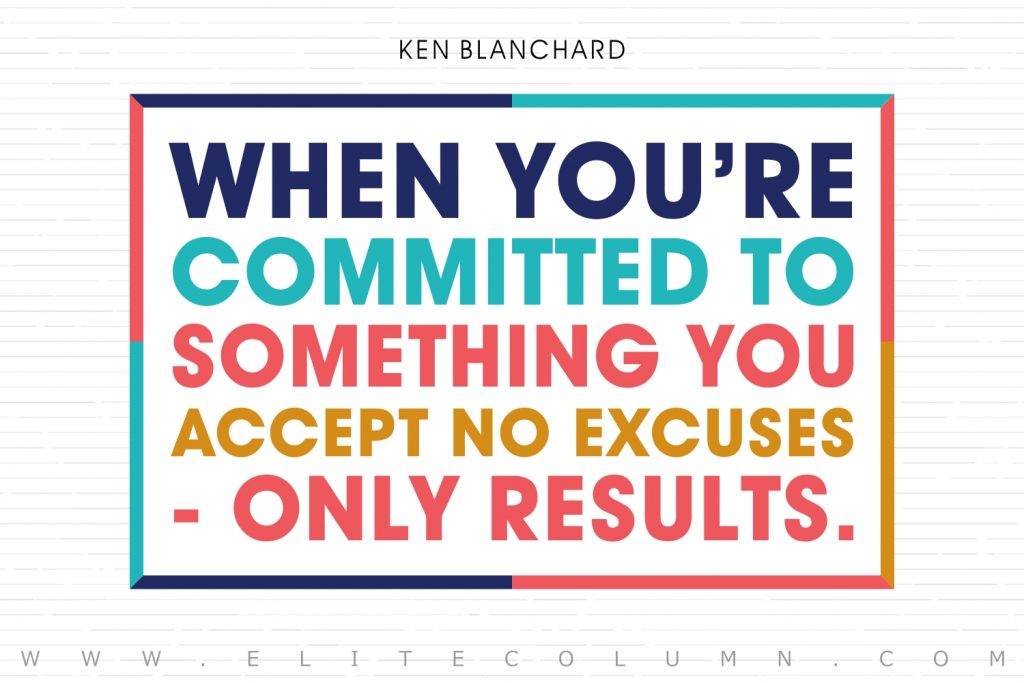 2. "When you're committed to something you accept no excuses – only results." – Ken Blanchard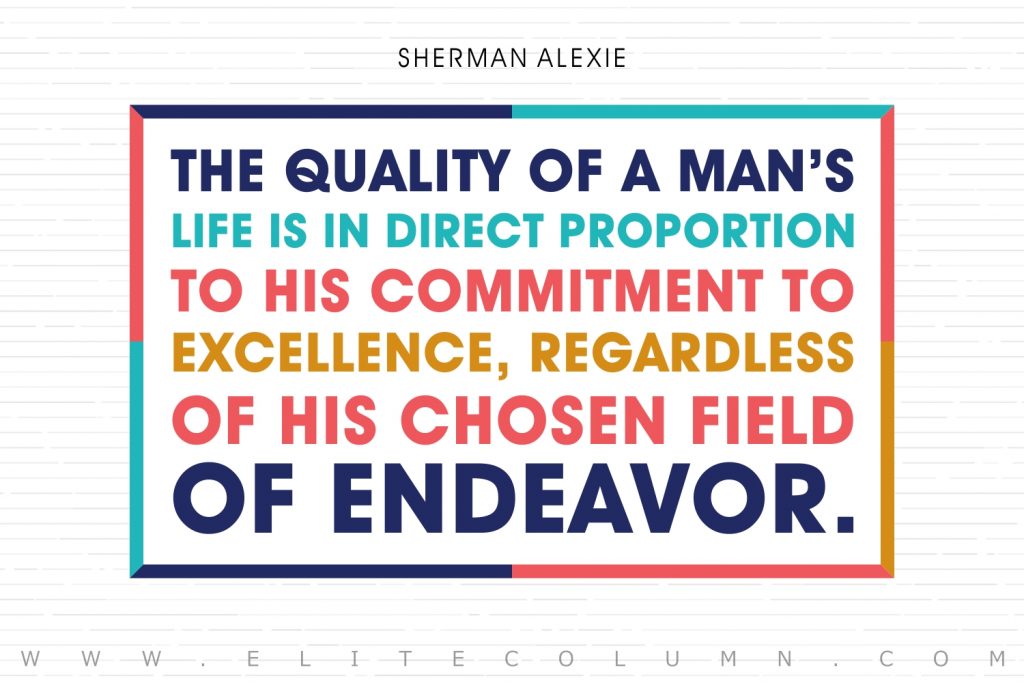 3. "The quality of a man's life is in direct proportion to his commitment to excellence, regardless of his chosen field of endeavor." – Sherman Alexie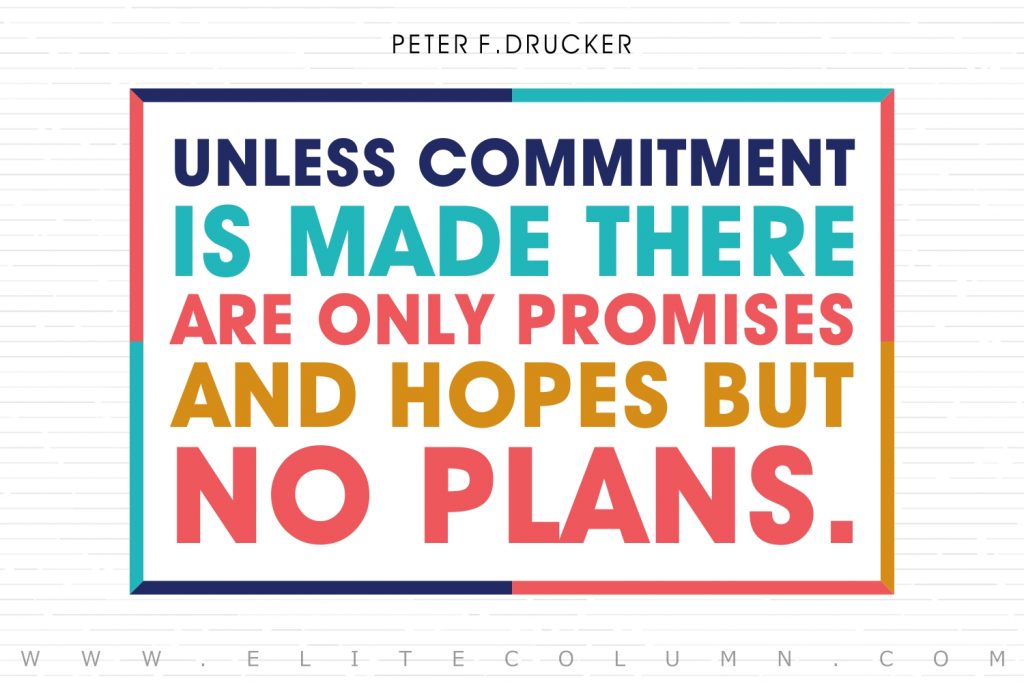 4. "Unless commitment is made there are only promises and hopes but no plans." – Peter F. Drucker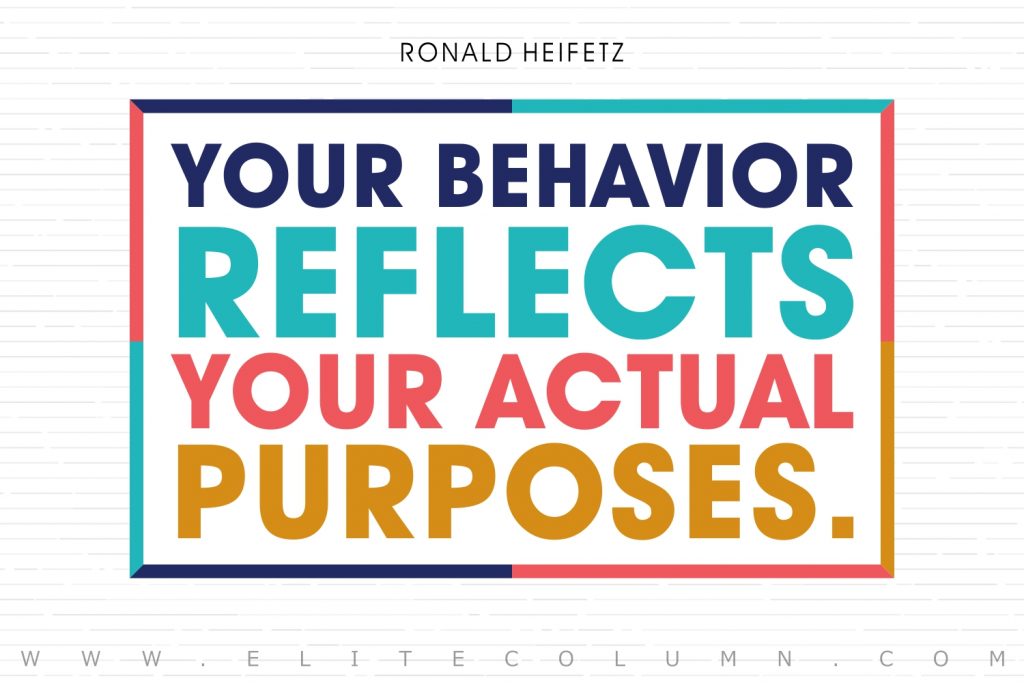 5. "Your behavior reflects your actual purposes." – Ronald Heifetz
See also:
Broken Heart Quotes | Athlete Quotes | Love Quotes | Children Quotes | Love Yourself Quotes | Workout Quotes | Daughter Quotes | Husband Quotes | Dance Quotes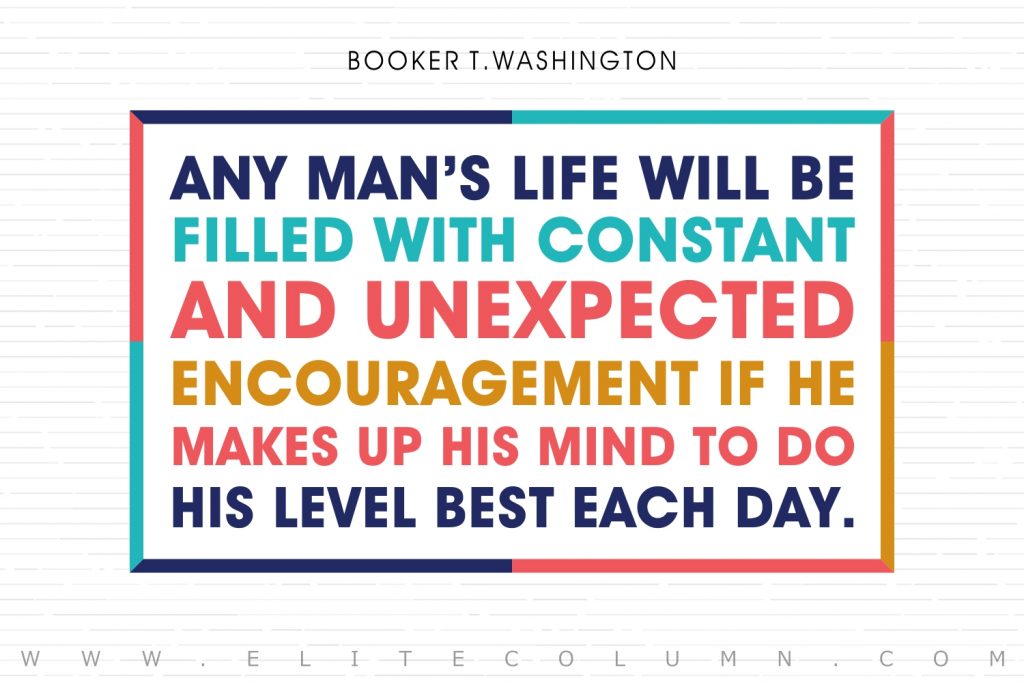 6. "Any man's life will be filled with constant and unexpected encouragement if he makes up his mind to do his level best each day." – Booker T. Washington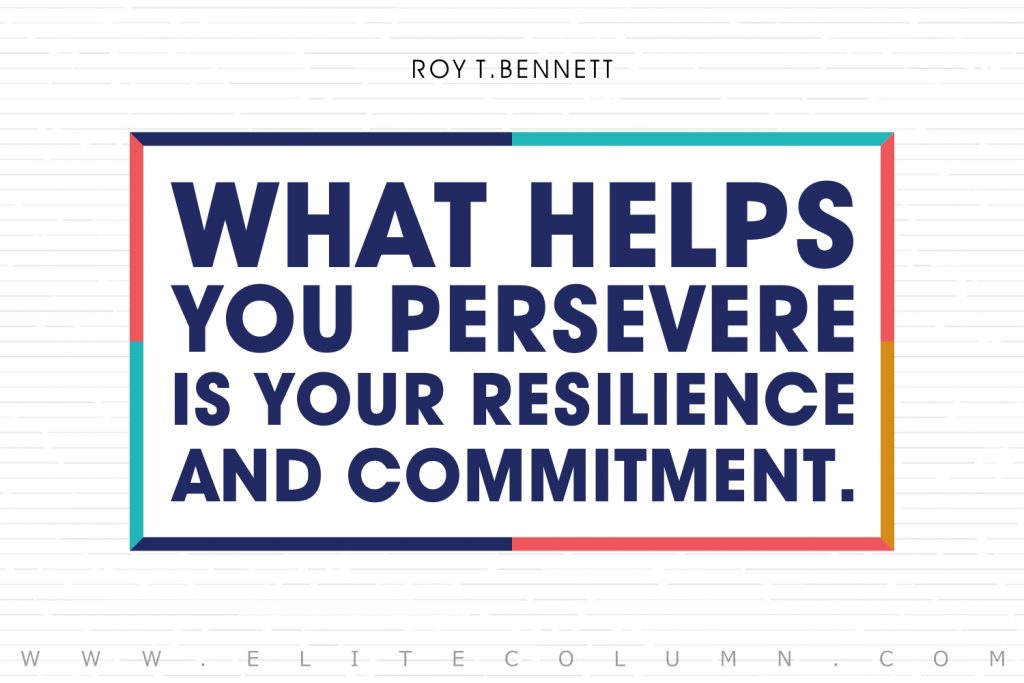 7. "What helps you persevere is your resilience and commitment." – Roy T. Bennett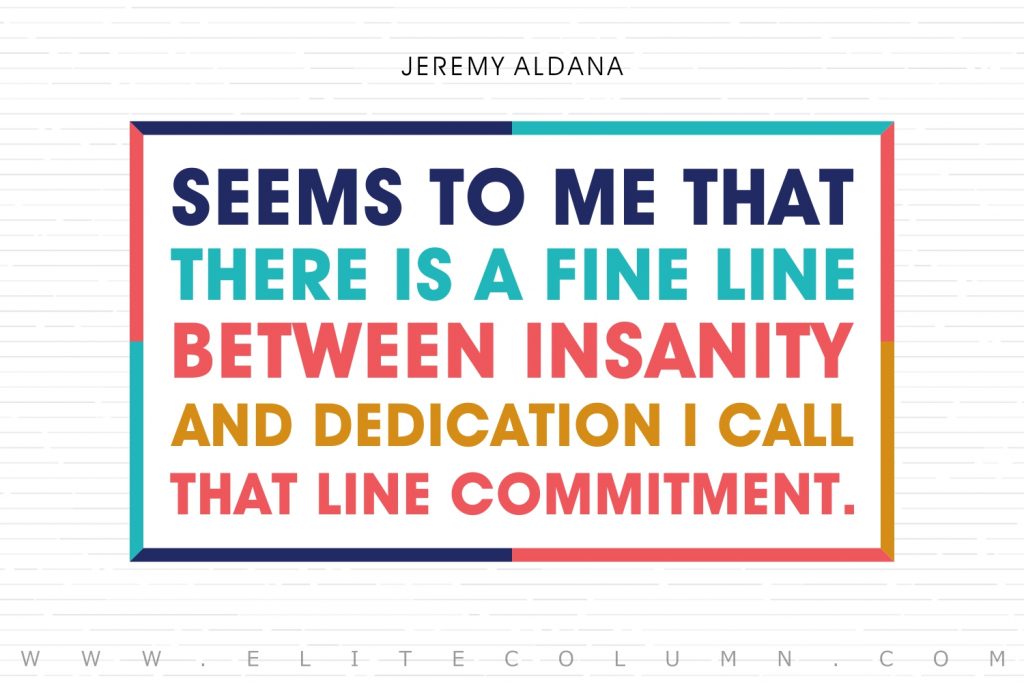 8. "Seems to me that there is a fine line between insanity and dedication I call that line commitment." – Jeremy Aldana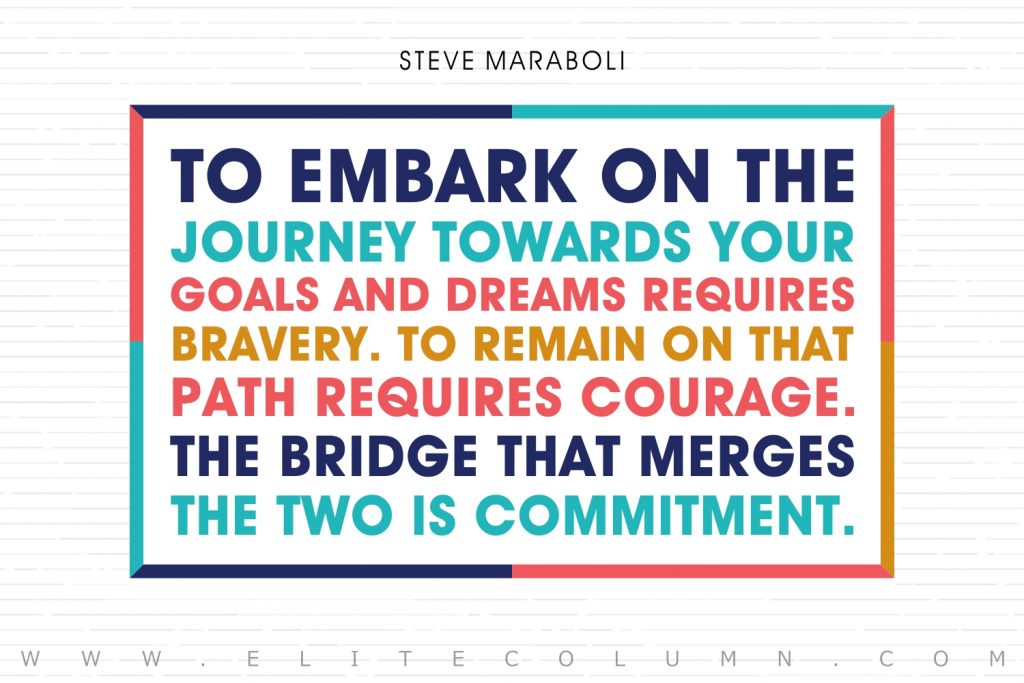 9. "To embark on the journey towards your goals and dreams requires bravery. To remain on that path requires courage. The bridge that merges the two is commitment." – Steve Maraboli
10. "The level of success you achieve will be in direct proportion to the depth of your commitment." – Roy T. Bennett
11. "You will repeatedly feel like giving up on your goal. Do not ever give up." – Avinash VS
12. "If you can't value a commitment made by someone else, your own commitments lose their value too." – Ram Mohan
13. "There are only two options regarding commitment; you're either in or you're out. There's no such thing as life in-between." – Pat Riley
14. "Without involvement, there is no commitment. Mark it down, asterisk it, circle it, underline it." – Stephen Covey
15. "The relationship between commitment and doubt is by no means an antagonistic one. Commitment is healthiest when it is not without doubt but in spite of doubt." – Rollo May

16. "I will demand a commitment to excellence and to victory, and that is what life is all about." – Vince Lombardi
17. "When doing a job — any job — one must feel that he owns it, and act as though he will remain in that job forever. – Hyman G. Rickover
18. "Without commitment, you cannot have depth in anything, whether it's a relationship, a business or a hobby. – Neil Strauss

19. "You always have two choices: your commitment versus your fear. – Sammy Davis Jr
20. "Success awaits those who steadfastly commit to any requisite sacrifice." – Ken Poirot
21. "It's hard to stay committed when our heart isn't in it." – Deborah Day
22. "If you believe in a cause, be willing to stand up for that cause with a million people or by yourself." – Otis S. Johnson
23. "Without commitment, there can be no lasting success." – Clyde Lee Dennis
24. "For me commitment is focusing in daily goals. Nothing is achieved in life without commitment and fidelity to goals." – Alan Maiccon
25. "Motivation is what gets you started. Commitment is what keeps you going." – Jim Rohn
26. "Commitment is the foundation of great accomplishments." – Heidi Reeder
27. "The quality of a person's life is in direct proportion to their commitment to excellence, regardless of their chosen field of endeavor." – Vince Lombardi
28. "Stay committed to your decisions, but stay flexible in your approach." – Tony Robbins
29. "Commitment unlocks the doors of imagination, allows vision, and gives us the right stuff to turn our dream into reality." – James Womack
30. "Commitment is the little choices every day that lead to the final results we're striving for." – Anonymous
31. "Willpower is all about committing to a schedule to do something over the long term." – Alex Altman
32. "Commitment is a big word that requires both guts and diligence and change is never easy." – Henry Good
33. "Until one is committed, there is hesitancy, the chance to draw back, always ineffectiveness." – William Hutchison Murray

34. "The most important element in the failure equation is your personal commitment to keep trying." – Catherine Pulsifer
35. "If you truly believe something you will attempt to live it. Otherwise you don't really believe it." – Toni Sorenson
36. "Our progress, the realization of our dreams, and the quality of our life depend directly on the level of our commitment to the process." – Dr. Prem Jagyasi
37. "Anyone can dabble, but once you've made that commitment, your blood has that particular thing in it, and it's very hard for people to stop you." – Bill Cosby
38. "When confronted with a challenge, the committed heart will search for a solution. The undecided heart searches for an escape." – Andy Andrews
39. "One person with commitment accomplishes more than a thousand with an opinion." – Orrin Woodward
40. "Commitment is what transforms a promise into a reality." – Abraham Lincoln
Thanks for checking out the best Commitment Quotes. Feel free to share the quotes with your friends. Leave a comment below and which are your favourite Commitment Quotes ?
See also:
Transformation Quotes | Growth Quotes | Mental Health Quotes | Priority Quotes | Compassion Quotes | Soulmate Quotes | Girlfriend Quotes | Betrayal Quotes
You can find us at – Facebook | Instagram | LinkedIn | Pinterest | Twitter