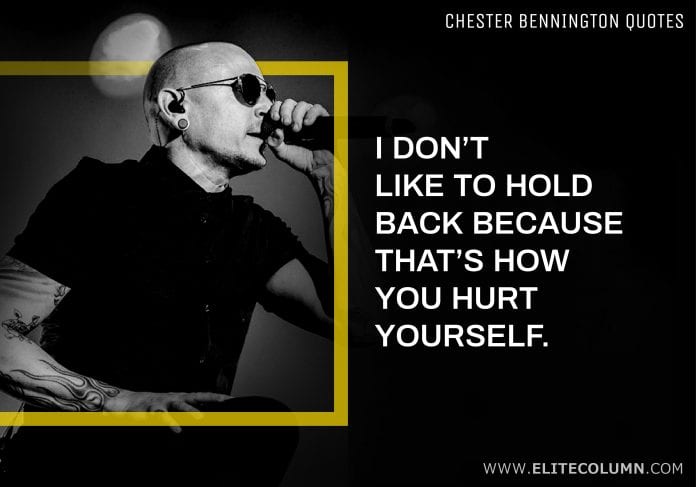 Chester Bennington was one of the lead singers of the legendary rock band, 'Linkin Park', best known for his trademark high pitched voice that mesmerized a countless number of Linkin Park fans. What made him particularly special was the fact that he had risen to glory after facing innumerable challenges and struggles in his early life. Chester Bennington quotes will help you uplift your life and EliteColumn brings you the top 11 most emotional and powerful Chester Bennington quotes.
6 Inspirational Chester Bennington Quotes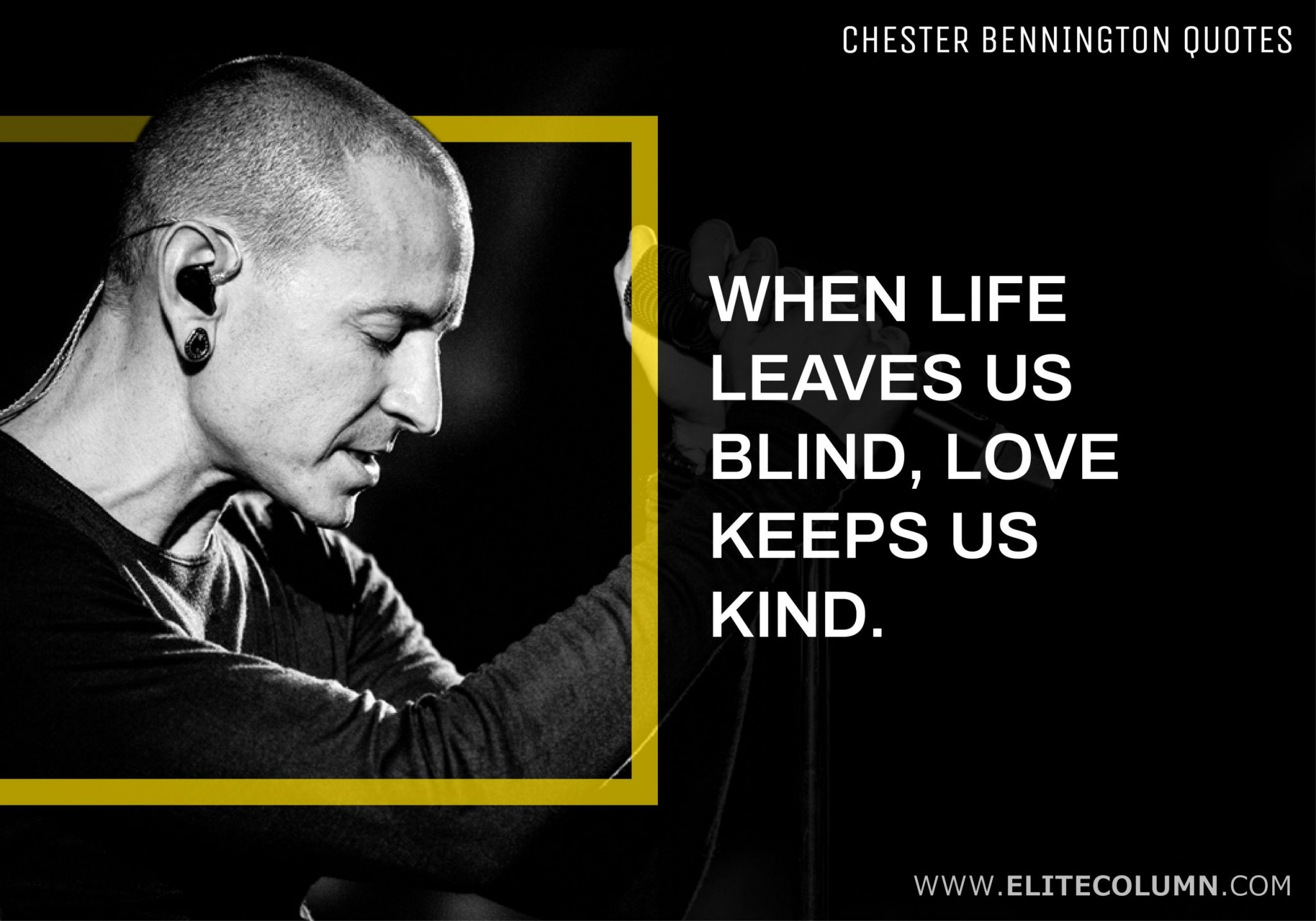 "When life leaves us blind, love keeps us kind." – Chester Bennington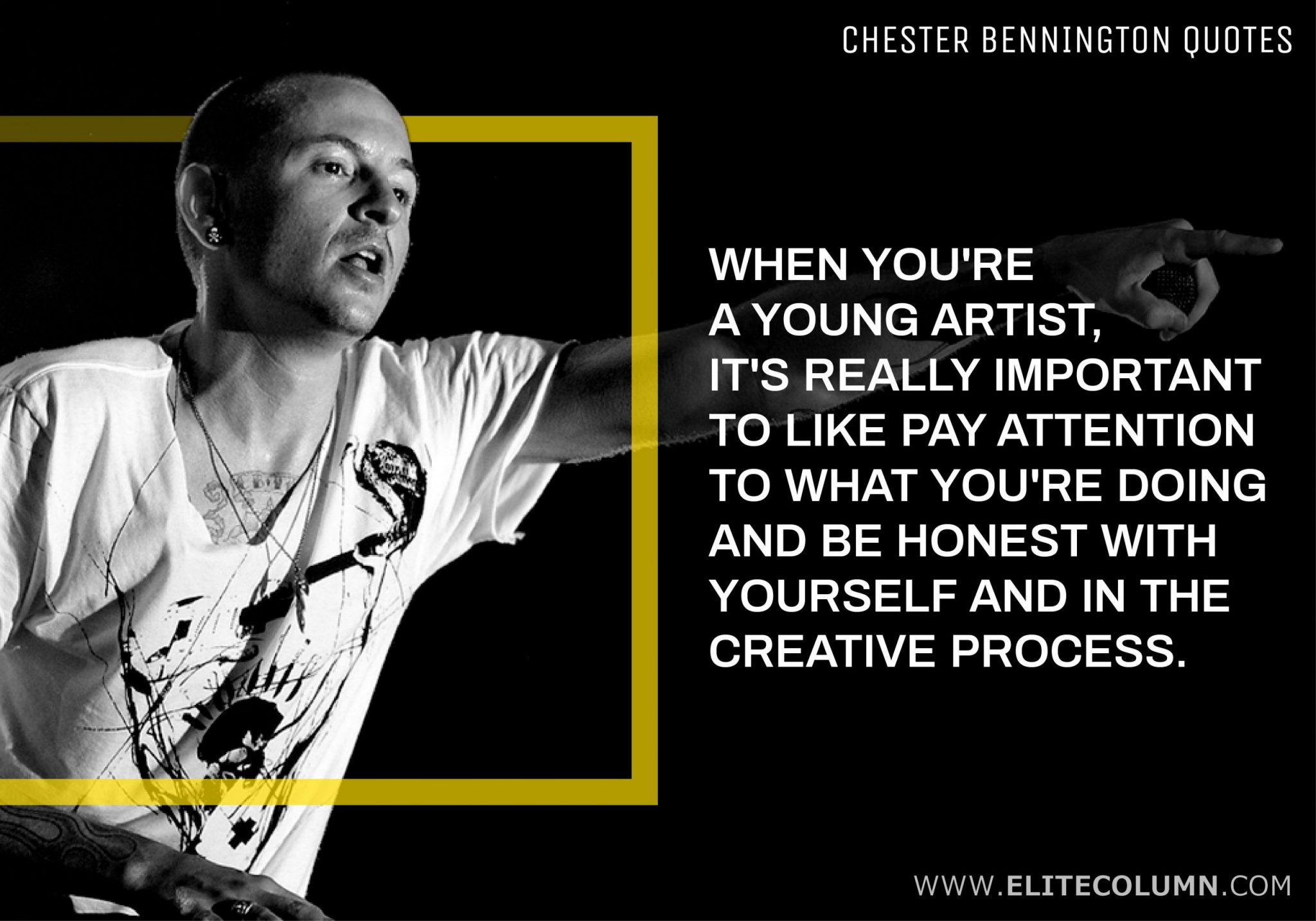 2. "When you're a young artist, it's really important to like pay attention to what you're doing and be honest with yourself and in the creative process." – Chester Bennington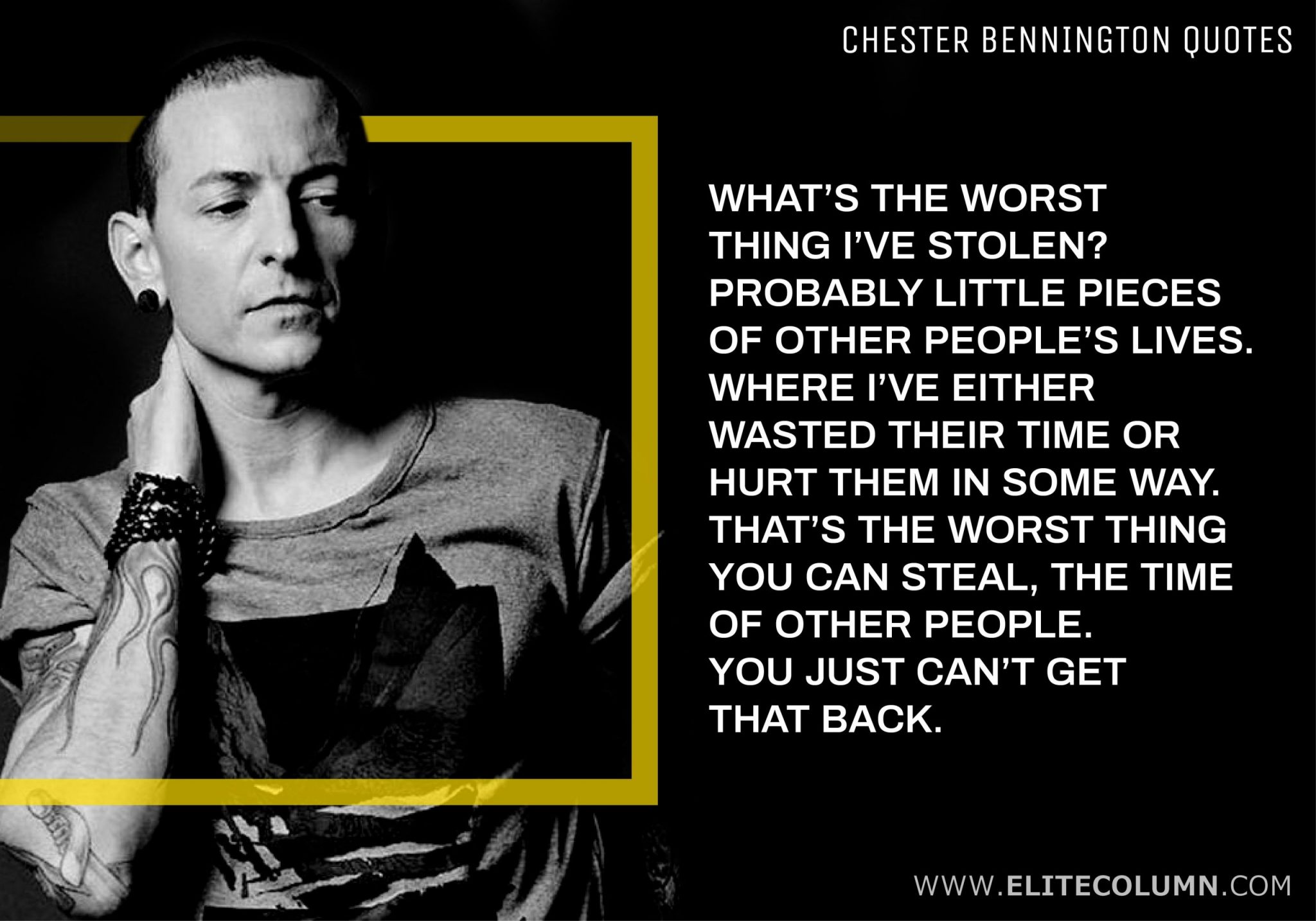 3. "What's the worst thing I've stolen? Probably little pieces of other people's lives. Where I've either wasted their time or hurt them in some way. That's the worst thing you can steal, the time of other people. You just can't get that back." – Chester Bennington
See also:
Justin Bieber Quotes | Ed Sheeran Quotes | Taylor Swift Quotes | Eminem Quotes | Michael Jackson Quotes | Nicki Minaj Quotes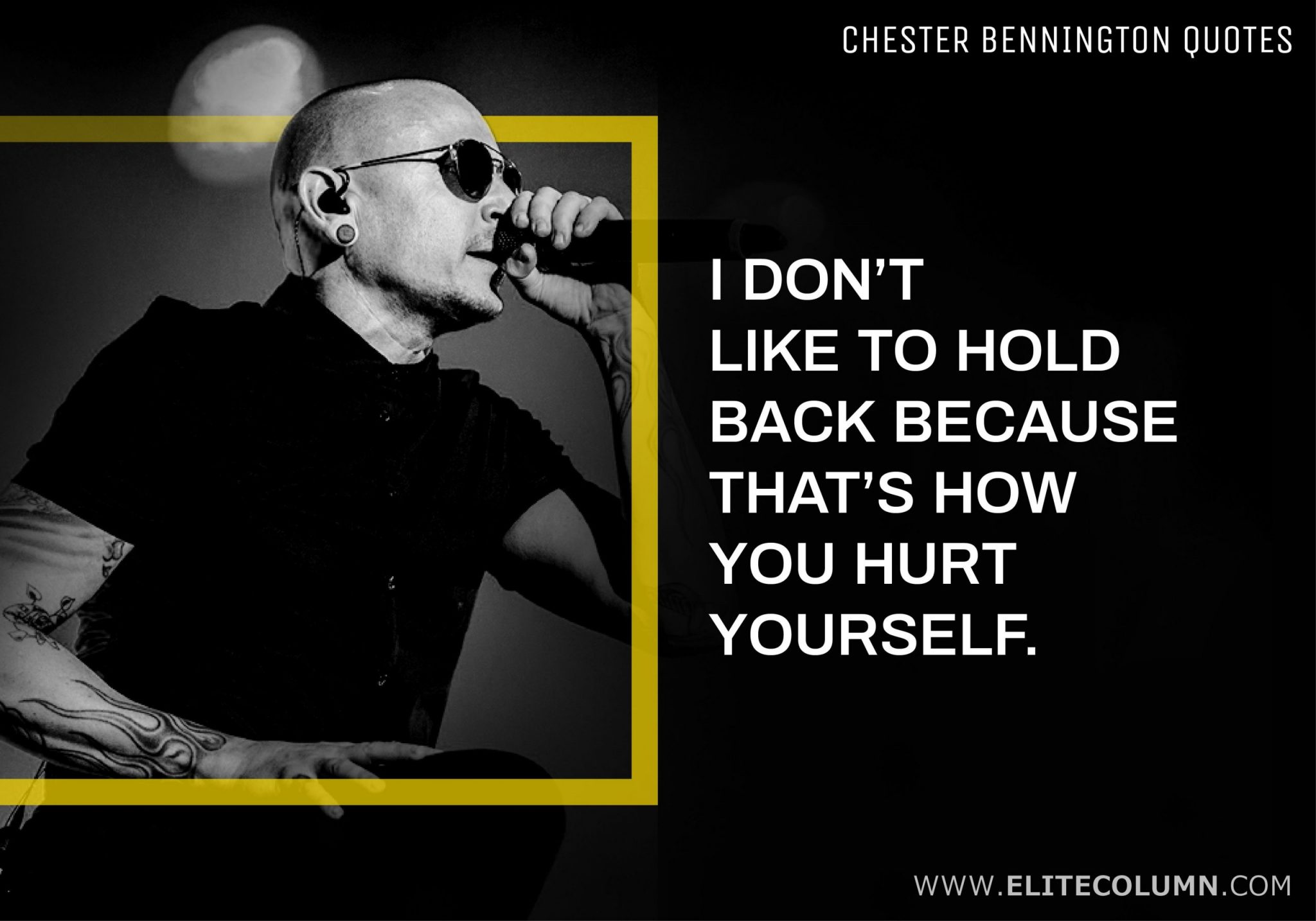 4. "I don't like to hold back because that's how you hurt yourself." – Chester Bennington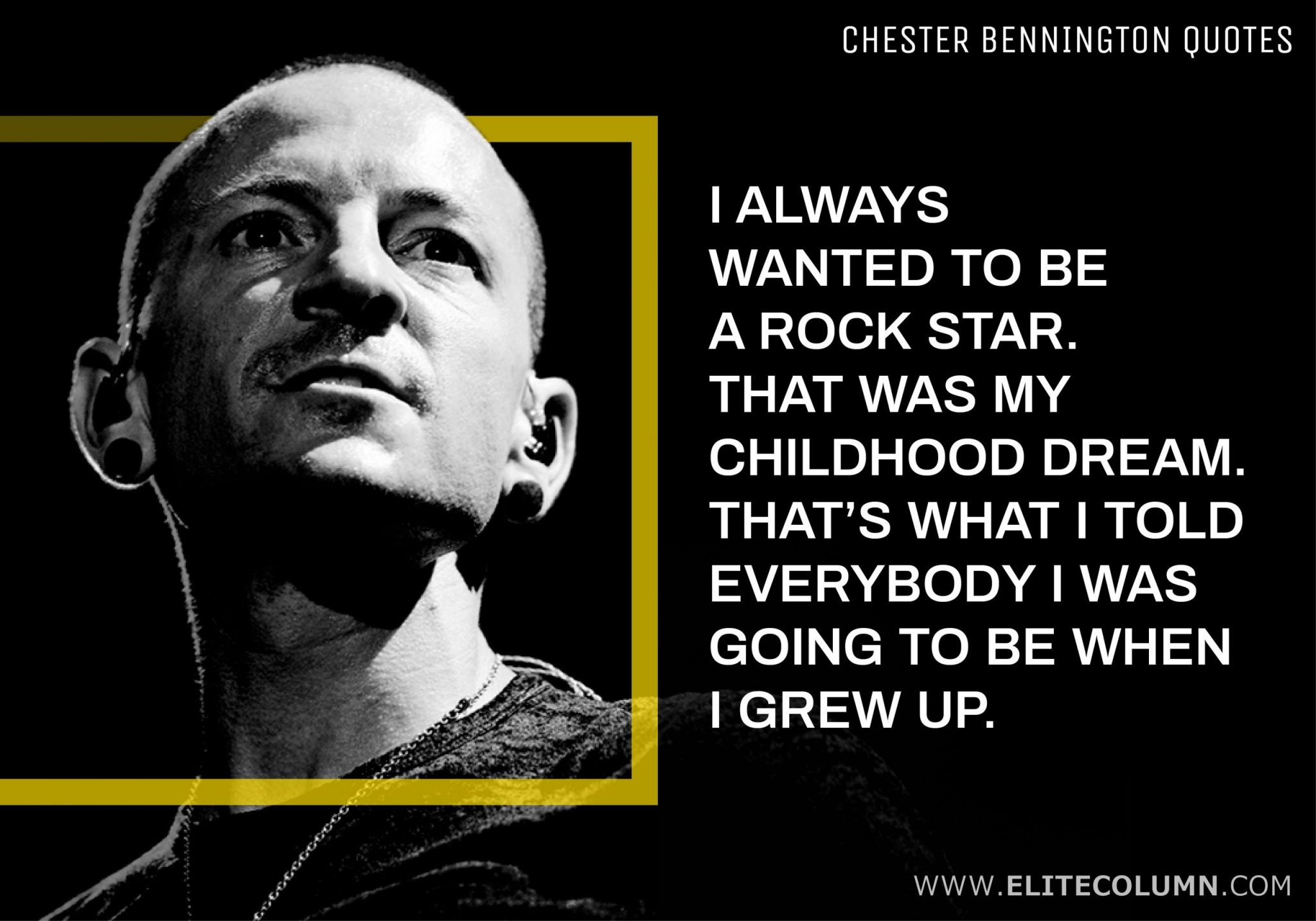 5. "I always wanted to be a rock star. That was my childhood dream. That's what I told everybody I was going to be when I grew up." – Chester Bennington
See also:
Ariana Grande Quotes | Madonna Quotes | Bruno Mars Quotes | Kanye West Quotes | Rihanna Quotes | Drake Quotes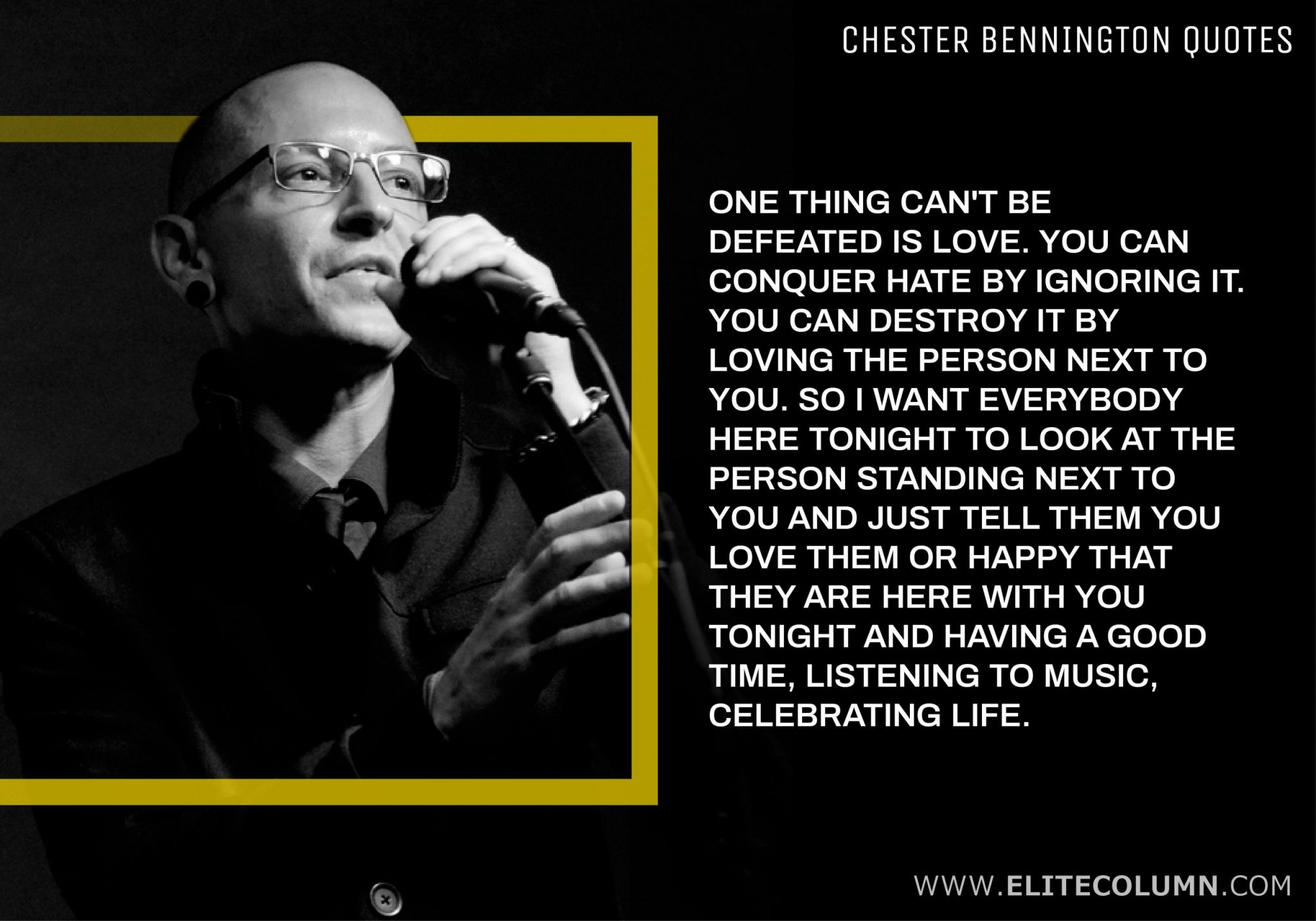 6. "One thing can't be defeated is love. You can conquer hate by ignoring it. You can destroy it by loving the person next to you. So I want everybody here tonight to look at the person standing next to you and just tell them you love them or happy that they are here with you tonight and having a good time, listening to music, celebrating life." – Chester Bennington
Thanks for checking out the best Chester Bennington quotes. Feel free to share the quotes with your friends. Leave a comment below and which are your favorite Chester Bennington quotes ?
See also:
Beyonce Quotes | Katy Perry Quotes | Tupac Shakur Quotes | Lady Gaga Quotes | Jay Z Quotes | Demi Lovato Quotes
You can find us at – Facebook | Instagram | LinkedIn | Pinterest | Twitter