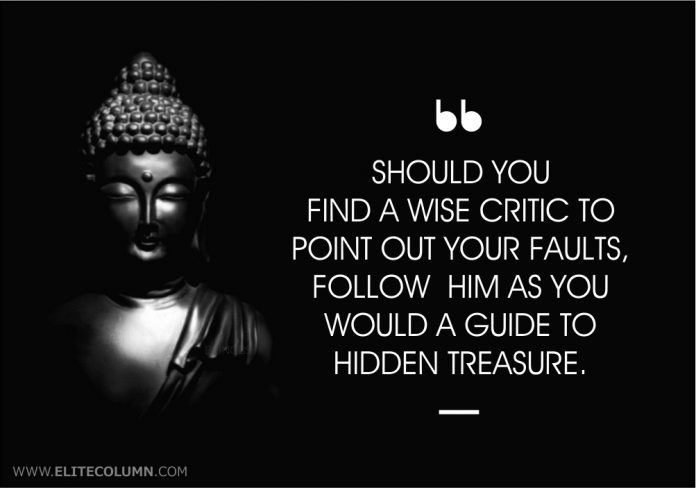 Check out 50 best Buddha Quotes today.
50 Best Buddha Quotes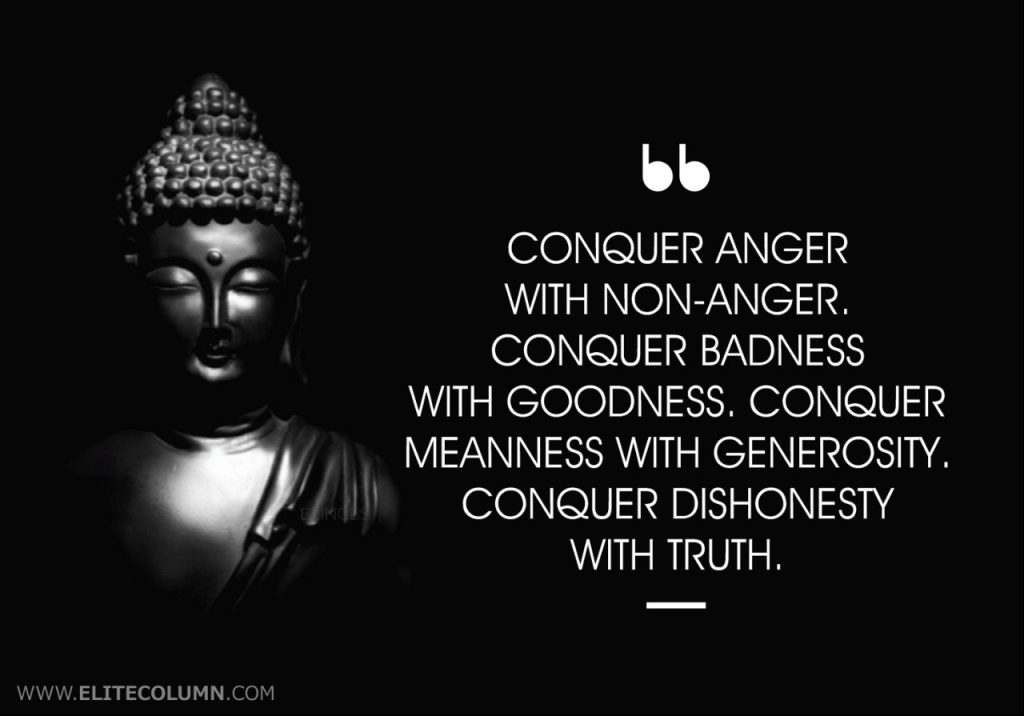 1. "Conquer anger with non-anger. Conquer badness with goodness. Conquer meanness with generosity. Conquer dishonesty with truth." – Buddha
2. "No one saves us but ourselves. No one can and no one may. We ourselves must walk the path." – Buddha

3. "What we think, we become." – Buddha

4. "One is not called noble who harms living beings. By not harming living beings one is called noble." – Buddha

5. "There is nothing so disobedient as an undisciplined mind, and there is nothing so obedient as a disciplined mind." – Buddha

6. "Some do not understand that we must die, but those who do realize this settle their quarrels." – Buddha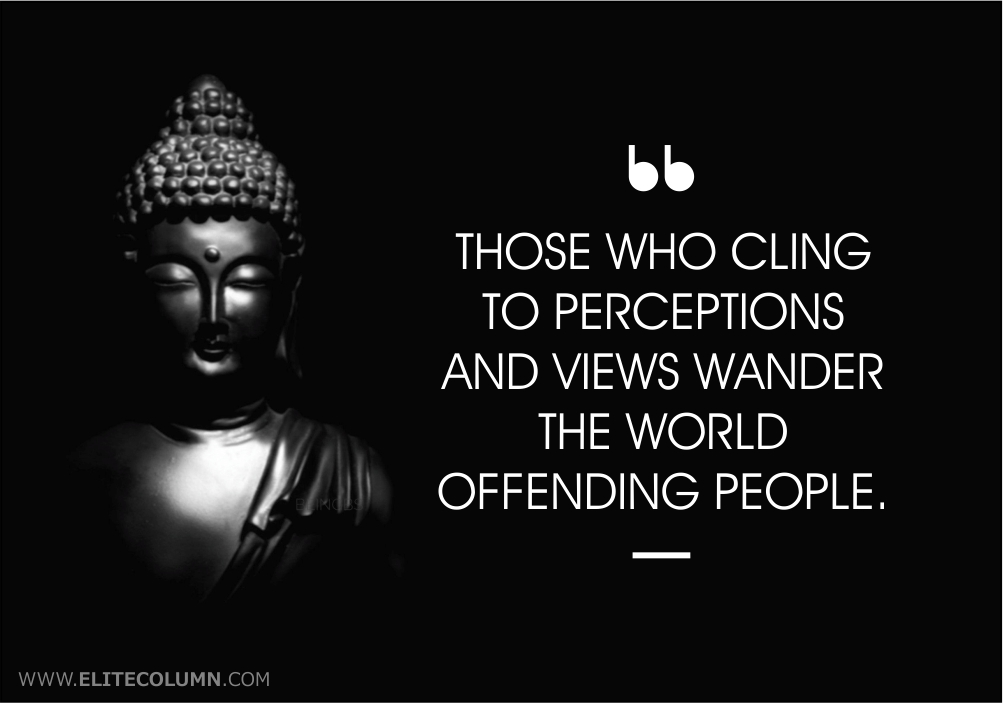 7. "Those who cling to perceptions and views wander the world offending people." – Buddha
8. "In the sky, there is no distinction of east and west, people create distinctions out of their own minds and then believe them to be true." – Buddha

9. "Three things cannot be long hidden: The sun, the moon, and the truth." – Buddha
10. "Better it is to live one day seeing the rise and fall of things than to live a hundred years without ever seeing the rise and fall of things." – Buddha
11. "Ardently do today what must be done. Who knows? Tomorrow, death comes." – Buddha

12. "Long is the night to him who is awake. Long is a mile to him who is tired. Long is life to the foolish who do not know the true law." – Buddha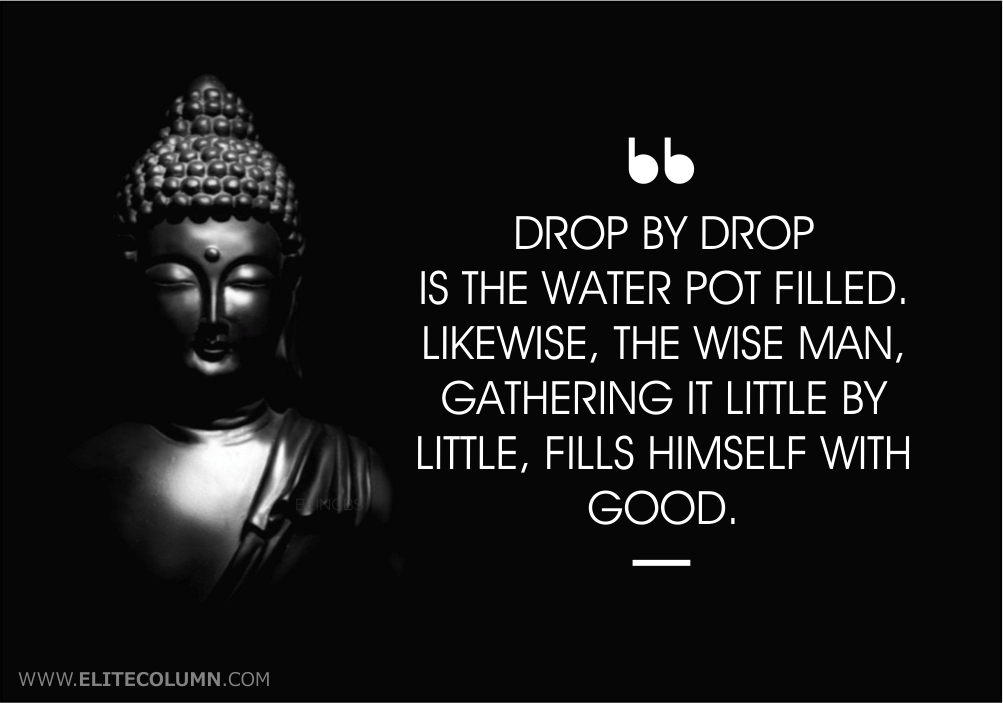 13."Drop by drop is the water pot filled. Likewise, the wise man, gathering it little by little, fills himself with good." – Buddha

14. "Work out your own salvation. Do not depend on others." – Buddha

15. "The foot feels the foot when it feels the ground." – Buddha

16. "Every experience, no matter how bad it seems, holds within it a blessing of some kind. The goal is to find it." – Buddha

17. "If you do not change direction, you may end up where you are heading." – Buddha

18. "There are two mistakes one can make along the road to truth, not going all the way, and not starting." – Buddha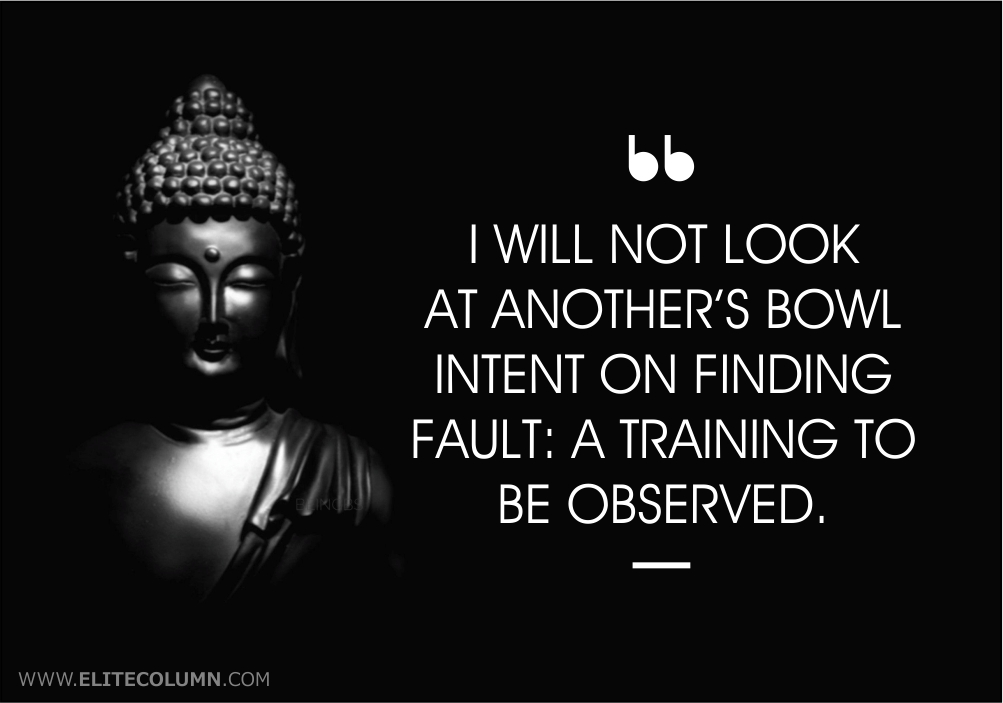 19. "I will not look at another's bowl intent on finding fault: a training to be observed." – Buddha
20. "If we could see the miracle of a single flower clearly, our whole life would change." – Buddha
21. "In whom there is no sympathy for living beings, know him as an outcast." – Buddha

22. "What we are today comes from our thoughts of yesterday, and our present thoughts build our life of tomorrow. Our life is the creation of our mind." – Buddha

23. "Thousands of candles can be lighted from a single candle, and the life of the candle will not be shortened. Happiness never decreases by being shared." – Buddha

24. "Whoever doesn't flare up at someone who's angry wins a battle hard to win." – Buddha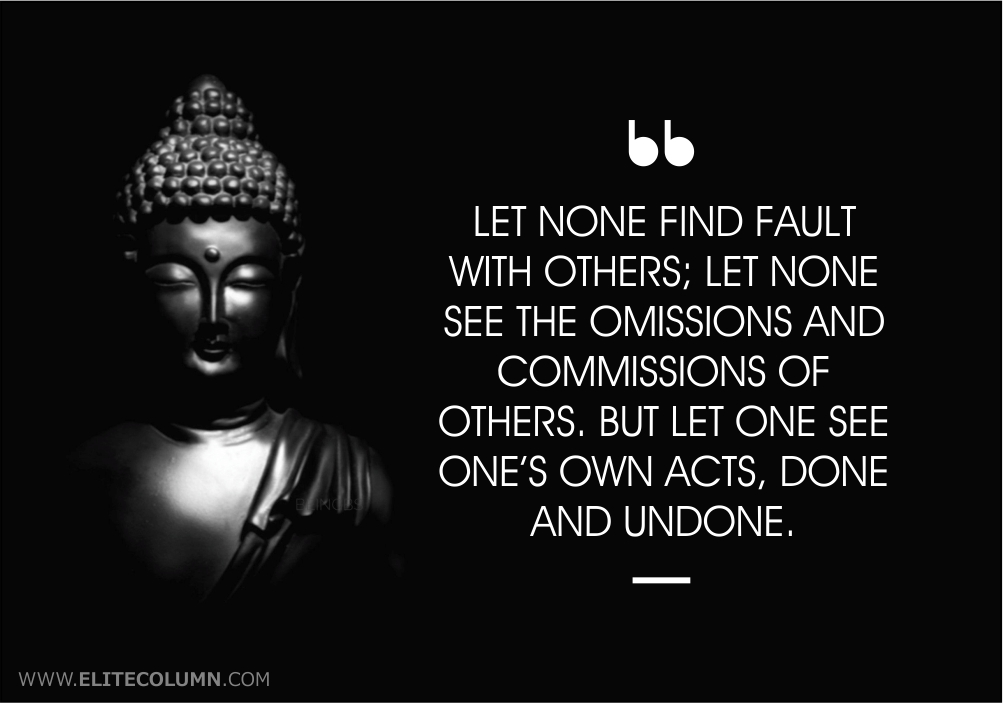 25. "Let none find fault with others; let none see the omissions and commissions of others. But let one see one's own acts, done and undone." – Buddha
See also:
Nature Quotes | Kindness Quotes | Sister Quotes | Leadership Quotes | Death Quotes | Respect Quotes | Brother Quotes | Hope Quotes | Loneliness Quotes
26. "A jug fills drop by drop." – Buddha

27. "The one who has conquered himself is a far greater hero than he who has defeated a thousand times a thousand men." – Buddha

28. "Even death is not to be feared by one who has lived wisely." – Buddha

29. "An idea that is developed and put into action is more important than an idea that exists only as an idea." – Buddha
30. "One moment can change a day, one day can change a life and one life can change the world." – Buddha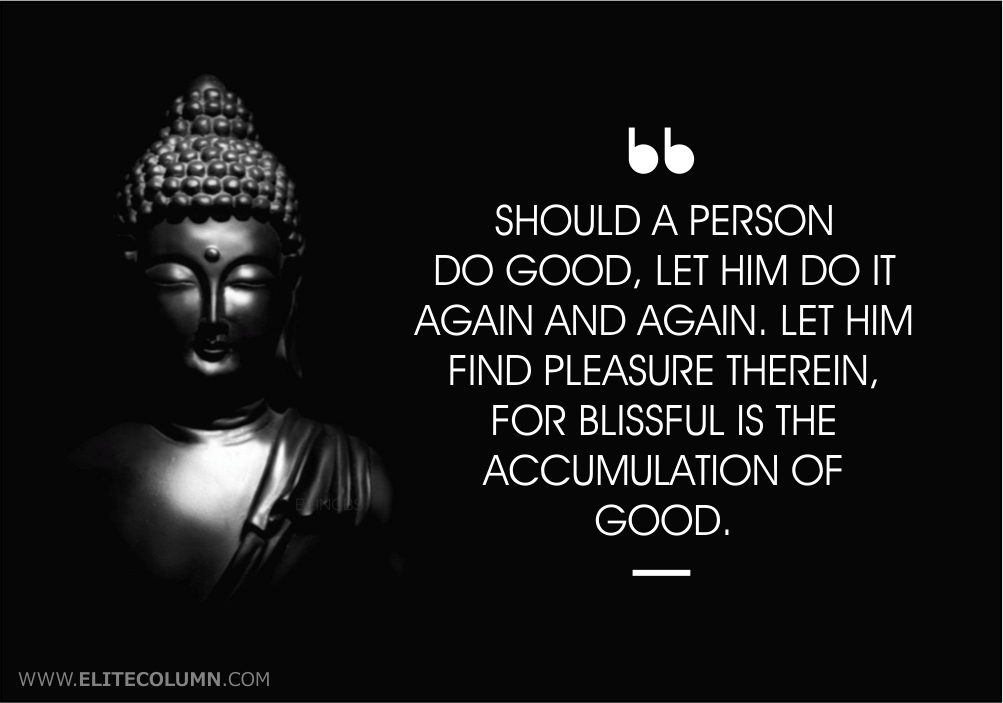 31. "Should a person do good, let him do it again and again. Let him find pleasure therein, for blissful is the accumulation of good." – Buddha
32. "You yourself, as much as anybody in the entire universe, deserve your love and affection." – Buddha

33. "He who loves 50 people has 50 woes; he who loves no one has no woes." – Buddha

34. "All wrong-doing arises because of mind. If mind is transformed can wrong-doing remain?" – Buddha

35. "Do not dwell on the past. Do not dream of the future. Concentrate your thoughts on the present moment." – Buddha

36. "Praise and blame, gain and loss, pleasure and sorrow come and go like the wind. To be happy, rest like a giant tree in the midst of them all." – Buddha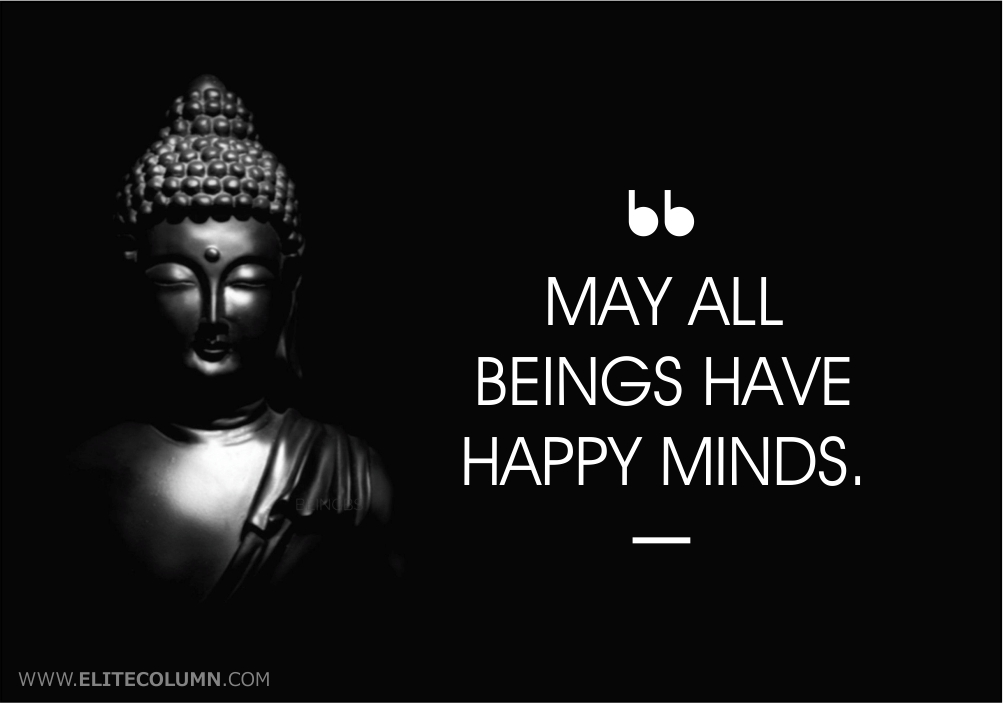 37. "May all beings have happy minds." – Buddha
38. "To live a pure unselfish life, one must count nothing as one's own in the midst of abundance." – Buddha

39. "Whatever precious jewel there is in the heavenly worlds, there is nothing comparable to one who is awakened." – Buddha
40. "If you propose to speak always ask yourself, is it true, is it necessary, is it kind." – Buddha
41. "Someone who has set out in the vehicle of a Bodhisattva should decide that 'I must lead all the beings to nirvana, into that realm of nirvana which leaves nothing behind'. " – Buddha
42. "To keep the body in good health is a duty, otherwise we shall not be able to keep our mind strong and clear." – Buddha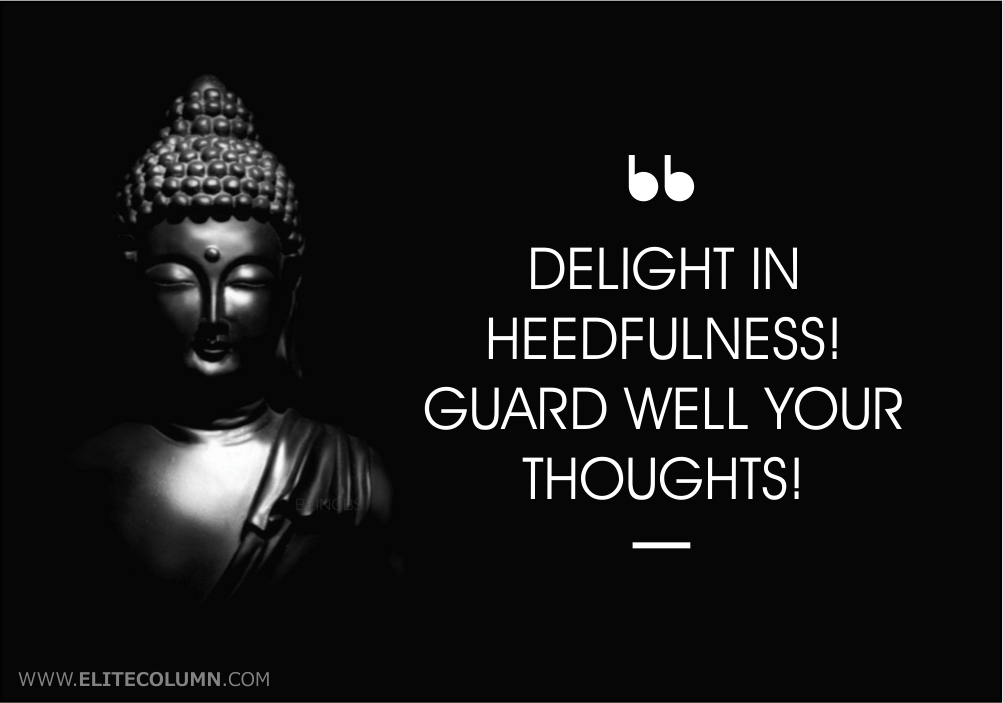 43. "Delight in heedfulness! Guard well your thoughts!" – Buddha
44. "However many holy words you read, however many you speak, what good will they do you if you do not act upon them?" – Buddha
45. "The instant we feel anger we have already ceased striving for the truth, and have begun striving for ourselves." – Buddha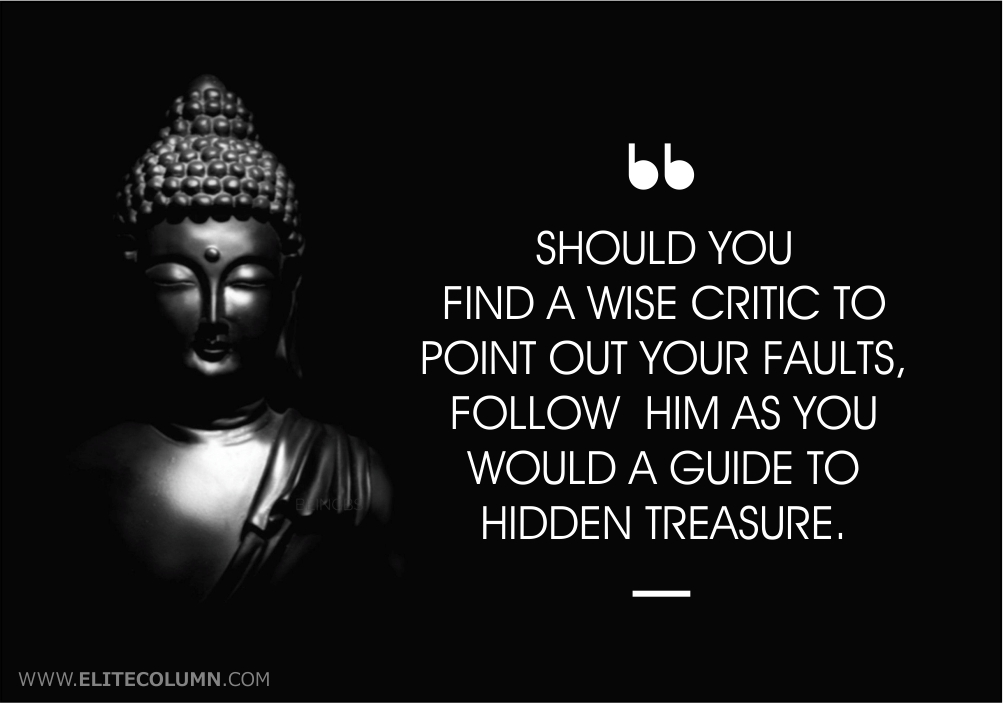 46. "Should you find a wise critic to point out your faults, follow him as you would a guide to hidden treasure." – Buddha
47. "Hatred does not cease by hatred, but only by love; this is the eternal rule." – Buddha
48. "Nothing ever exists entirely alone, everything is in relation to everything else." – Buddha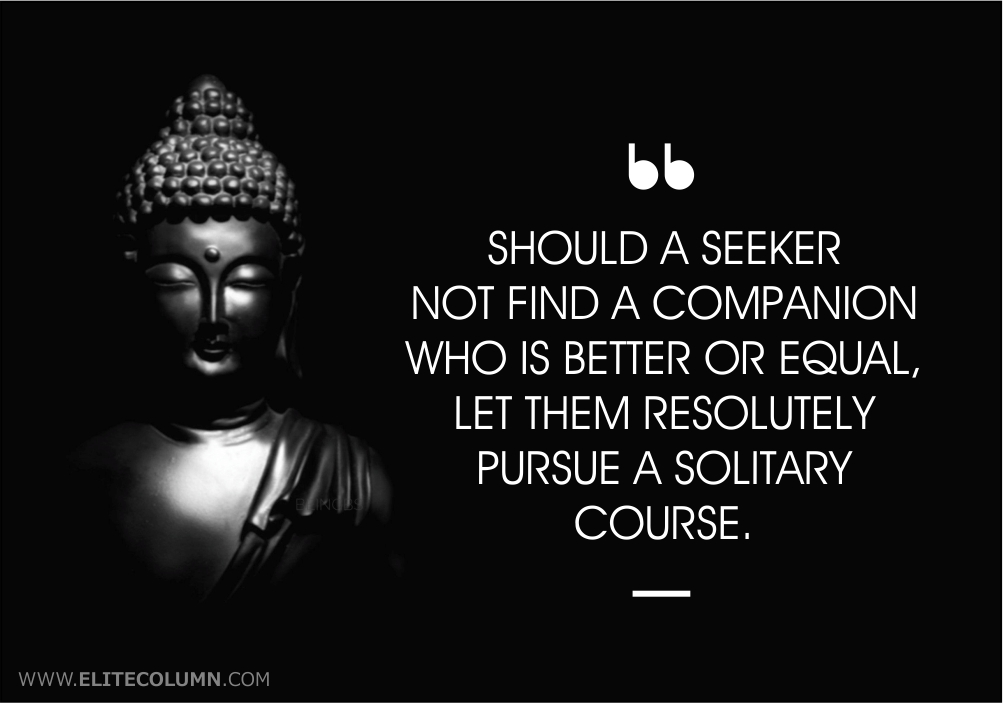 49. "Should a seeker not find a companion who is better or equal, let them resolutely pursue a solitary course." – Buddha
50. "An insincere and evil friend is more to be feared than a wild beast; a wild beast may wound your body, but an evil friend will wound your mind." – Buddha
Thanks for checking out the best Buddha Quotes. Feel free to share the quotes with your friends. Leave a comment below and which are your favourite Buddha Quotes ?
See also:
Funny Quotes | Depression Quotes | Deep Quotes | Short Quotes | Sad Quotes | Hardwork Quotes | Strength Quotes | Beauty Quotes
You can find us at – Facebook | Instagram | LinkedIn | Pinterest | Twitter