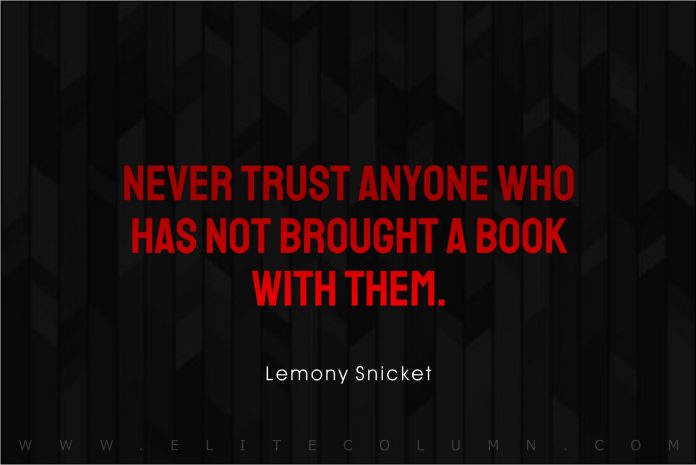 Check out 50 Book Quotes today.
50 Best Book Quotes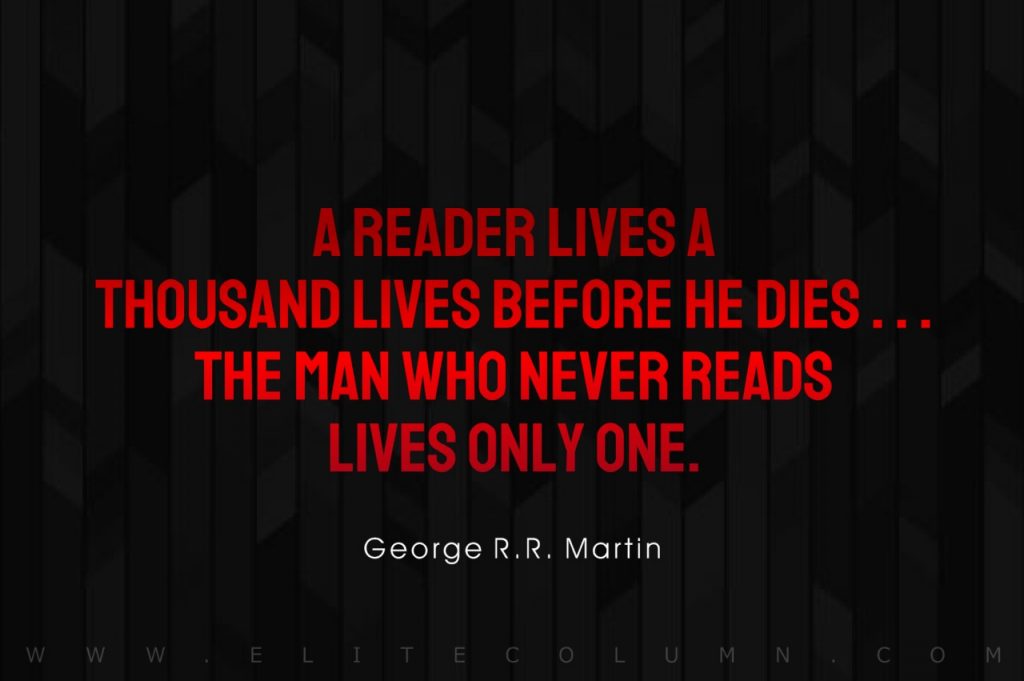 1. "A reader lives a thousand lives before he dies . . . The man who never reads lives only one." – George R.R. Martin
2."The books transported her into new worlds and introduced her to amazing people who lived exciting lives." – Roald Dahl
3."In books I have traveled, not only to other worlds, but into my own." – Anna Quindlen
4."Reading… a vacation for the mind… " – Dave Barry
5."Reading is the sole means by which we slip, involuntarily, often helplessly, into another's skin, another's voice, another's soul." – Joyce Carol Oates
6. "Reading is a gift. It's something you can do almost anytime and anywhere. It can be a tremendous way to learn, relax, and even escape." – Richard Carlson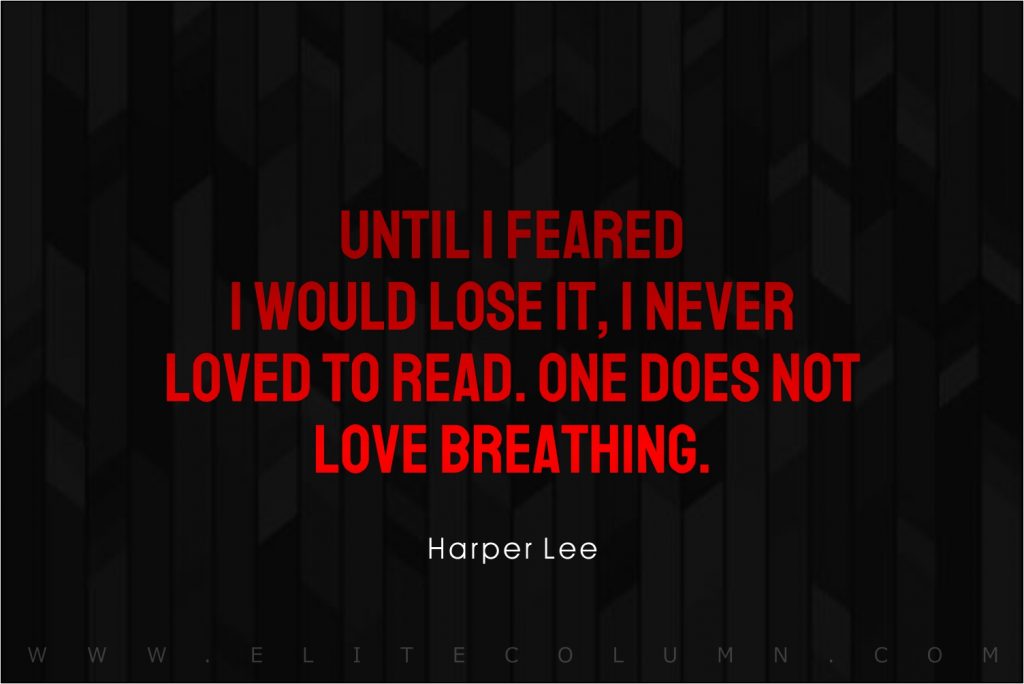 7. "Until I feared I would lose it, I never loved to read. One does not love breathing." – Harper Lee
8."Keep reading. It's one of the most marvelous adventures that anyone can have." – Lloyd Alexander
9. "Books are both our luxuries and our daily bread." – Henry Stevens
10."Books are not about passing time. They're about other lives. Other worlds. Far from wanting time to pass, one just wishes one had more of it." – Alan Bennett
11."Once you learn to read, you will be forever free." – Frederick Douglass
12."There are many little ways to enlarge your world.  Love of books is the best of all." – Jacqueline Kennedy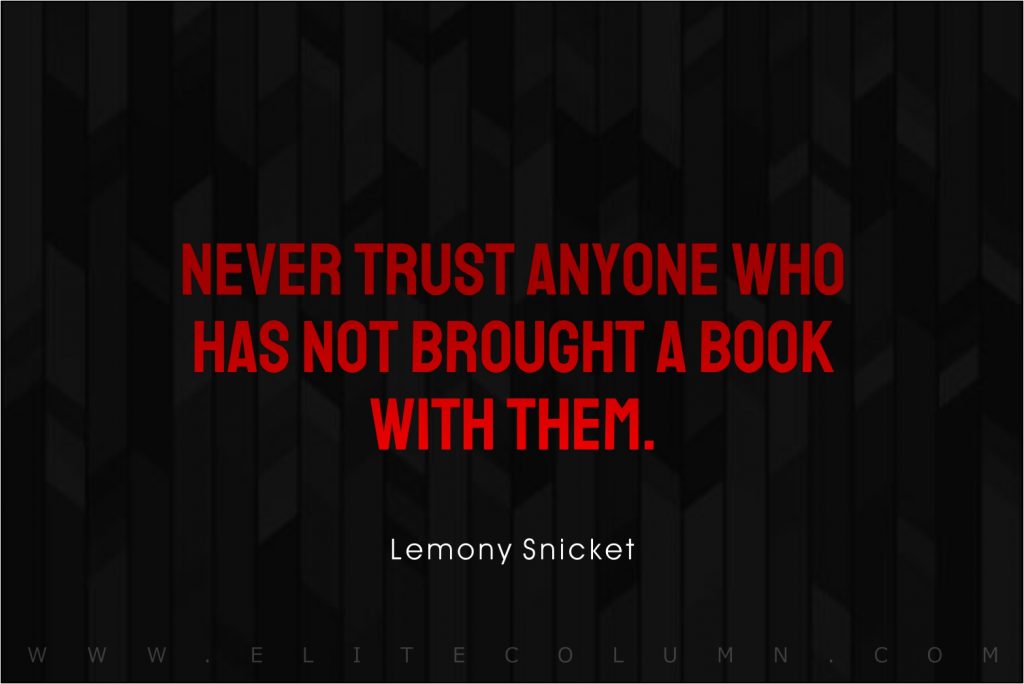 13. "Never trust anyone who has not brought a book with them." – Lemony Snicket
14."Books are a uniquely portable magic." – Stephen King
15."Books are the plane, and the train, and the road. They are the destination, and the journey. They are home." – Anna Quindlen
16."The world was hers for the reading." – Betty Smith
17."I cannot remember the books I've read any more than the meals I have eaten; even so, they have made me." – Ralph Waldo Emerson
18."The best books… are those that tell you what you know already." – George Orwell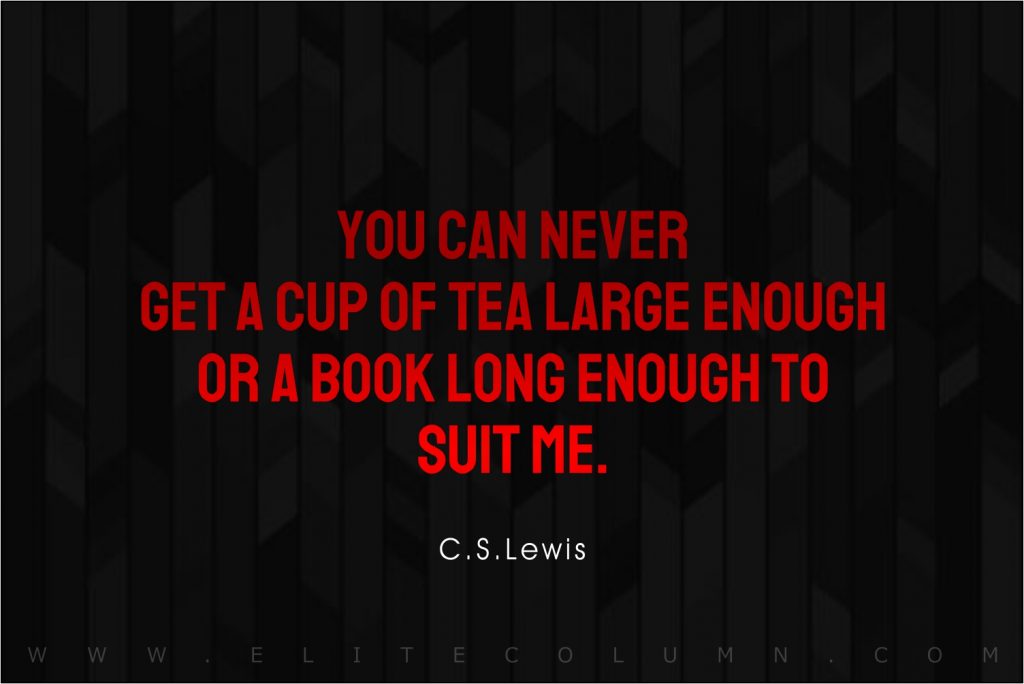 19. "You can never get a cup of tea large enough or a book long enough to suit me." – C.S. Lewis
20."Maybe this is why we read, and why in moments of darkness we return to books: to find words for what we already know." – Alberto Manguel
21."Reading is an intelligent way of not having to think." – Walter Moers
22."I don't believe one reads to escape reality. A person reads to confirm a reality he knows is there, but which he has not experienced." – Lawrence Durrell
23."Reading is going toward something that is about to be, and no one yet knows what it will be." – Italo Calvino
24."You will learn most things by looking, but reading gives understanding. Reading will make you free." – Paul Rand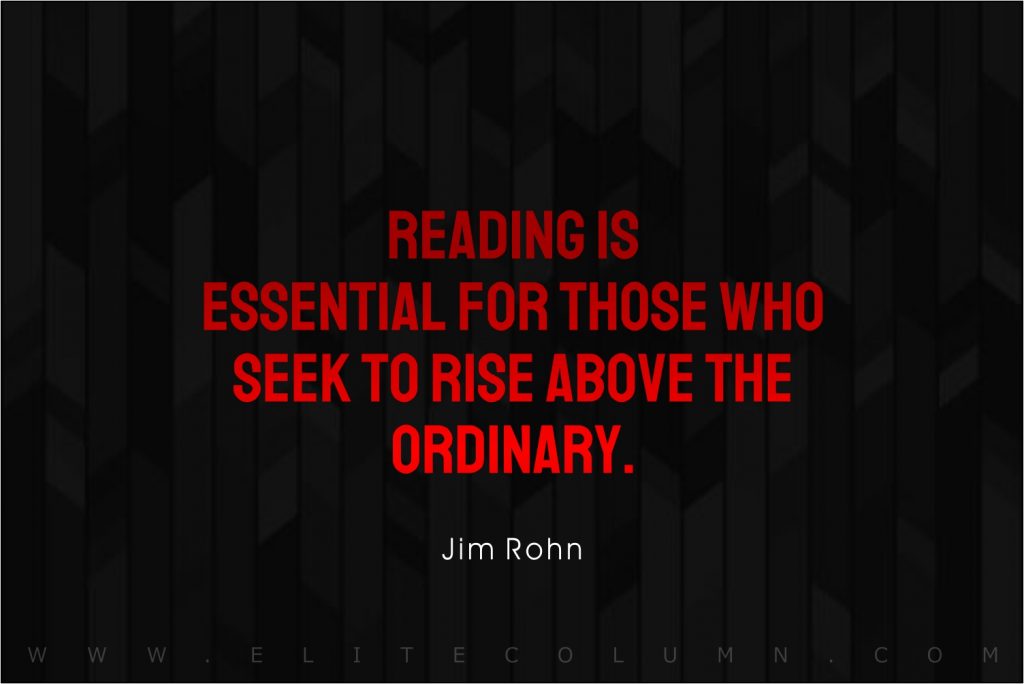 25. "Reading is essential for those who seek to rise above the ordinary." – Jim Rohn
26."Reading was a joy, a desperately needed escape — I didn't read to learn, I was reading to read." – Christian Bauman
27."One glance at a book and you hear the voice of another person, perhaps someone dead for 1,000 years. To read is to voyage through time." – Carl Sagan
28."I leapt eagerly into books. The characters' lives were so much more interesting than the lonely heartbeat of my own." – Ruta Sepetys
29."We may sit in our library and yet be in all quarters of the earth." – John Lubbock
30."Books and doors are the same thing. You open them, and you go through into another world." – Jeanette Winterson
See also:
Hard Times Quotes | Disappointment Quotes | Determination Quotes | Tough Times Quotes | Hilarious Quotes | Moving On Quotes | Meditation Quotes | Uplifting Quotes | Self Love Quotes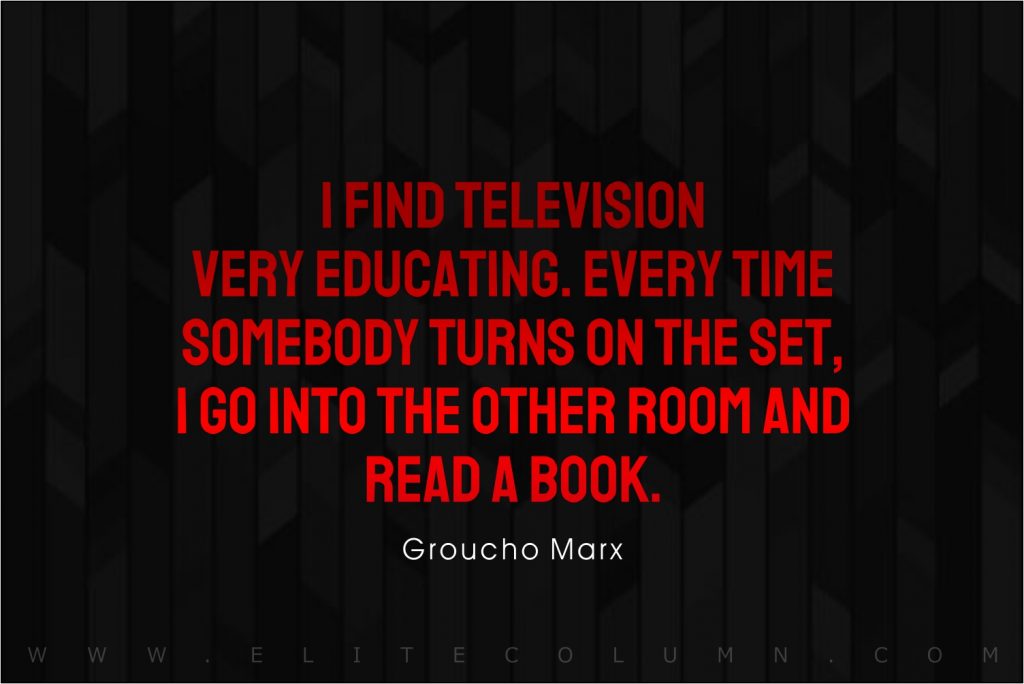 31. "I find television very educating. Every time somebody turns on the set, I go into the other room and read a book." – Groucho Marx
32."It is what you read when you don't have to that determines what you will be when you can't help it." – Oscar Wilde
33."Books are the quietest and most constant of friends; they are the most accessible and wisest of counselors, and the most patient of teachers." – Charles William Elliot
34."Books are mirrors: you only see in them what you already have inside you." – Carlos Ruiz Zafon
35."No book is really worth reading at the age of ten which is not equally and often far more – worth reading at the age of fifty and beyond." – C.S. Lewis
36."Reading furnishes the mind only with materials of knowledge; it is thinking that makes what we read ours." – John Locke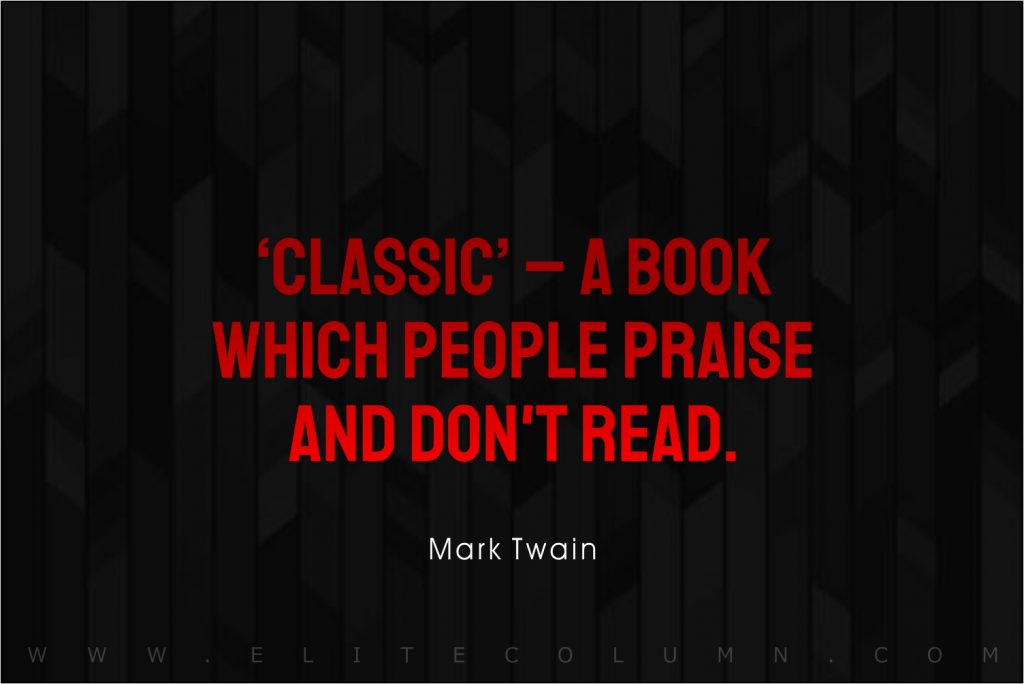 37. "'Classic' – a book which people praise and don't read." – Mark Twain
38. "The problem with a life spent reading is you know too much." – Josh Lanyon
39."Some books are so familiar that reading them is like being home again." – Louisa May Alcott
40. "Not all readers are leaders, but all leaders are readers." – Harry Truman
41."A book is a garden, an orchard, a storehouse, a party, a company by the way, a counselor, a multitude of counselors." – Charles Baudelaire
42."Come to the book as you would come to an unexplored land. Come without a map. Explore it and draw your own map." – Stephen King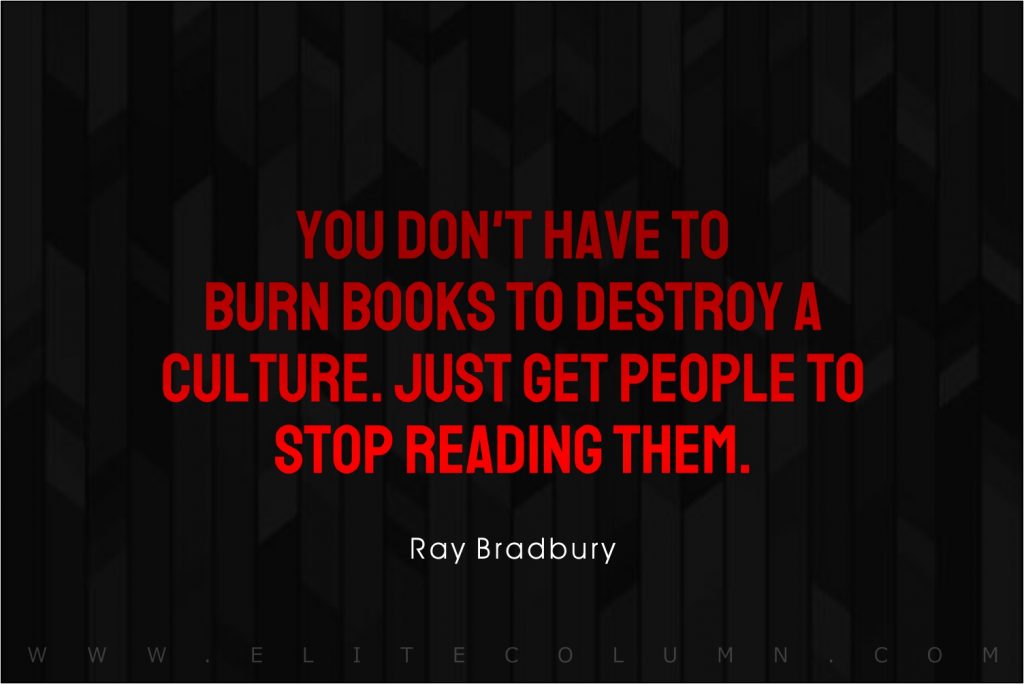 43. "You don't have to burn books to destroy a culture. Just get people to stop reading them." – Ray Bradbury
44."Show me a family of readers, and I will show you the people who move the world." – Napoléon Bonaparte
45."You can never be wise unless you love reading." – Samuel Johnson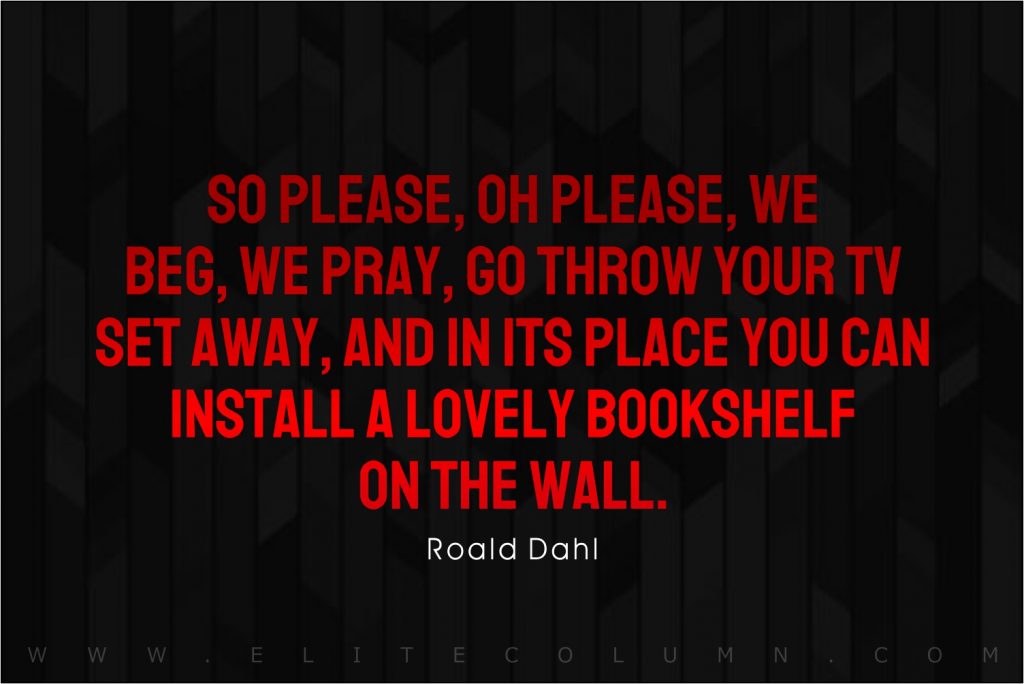 46. "So please, oh please, we beg, we pray, go throw your TV set away, and in its place you can install a lovely bookshelf on the wall.' – Roald Dahl
47."I do not read a book; I hold a conversation with the author." – Elbert Hubbard
48."Reading is a discount ticket to everywhere." – Mary Schmich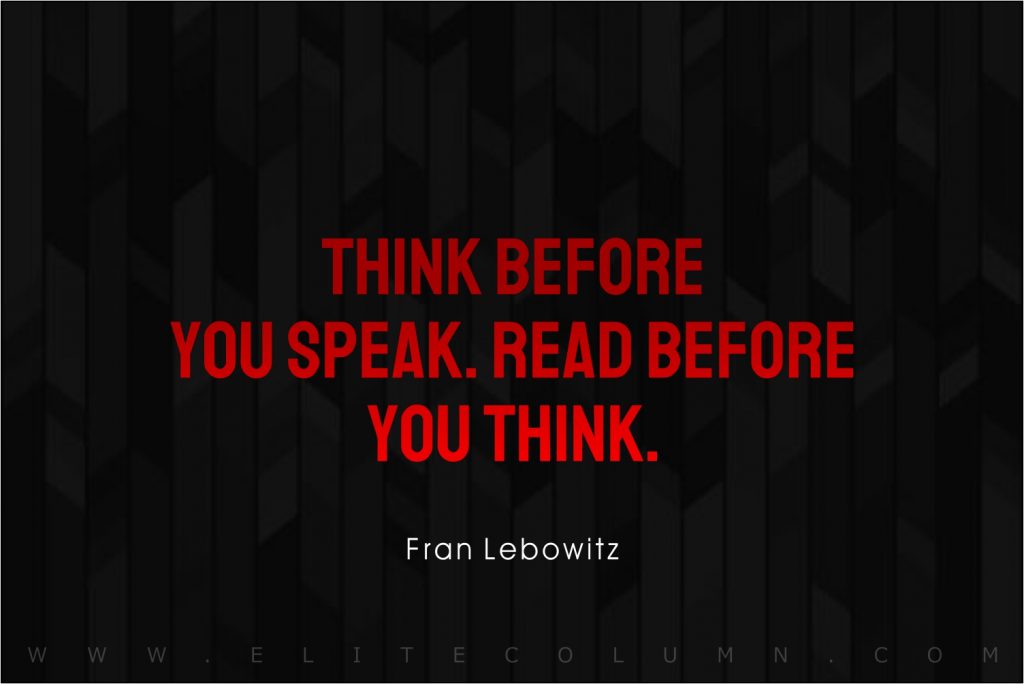 49. "Think before you speak. Read before you think." – Fran Lebowitz
50."It is not true that we have only one life to live; if we can read, we can live as many more lives and as many kinds of lives as we wish." – S.I. Hayakawa
Thanks for checking out the best Book Quotes. Feel free to share the quotes with your friends. Leave a comment below and which are your favourite Book Quotes ?
See also:
Sports Quotes | Change Quotes | Best Friend Quotes | Opportunity Quotes | Friendship Quotes | Encouraging Quotes | Hate Quotes | Adventure Quotes
You can find us at – Facebook | Instagram | LinkedIn | Pinterest | Twitter