T'Challa, also known as Black Panther is the current king of the African country named Wakanda. After his father was killed in a bombing attack; he got hold of the Black Panther mantle. He sided with Iron Man in Avengers: Civil War and learned the truth about Zimo's deception and decided to help the Winter Soldier by granting him asylum in Wakanda and also help him get a cure for his mental programming. In the comic verse, he was a member of the Illuminati, a group of the smartest and most powerful characters in the Marvel Universe, including Blackagar Boltagon, Tony Stark, Bruce Banner, Medusa, Hank Pym and Stephen Strange. Black Panther quotes cannot be ignored and EliteColumn brings you 10 fantastic Black Panther quotes.
10 Best Black Panther Quotes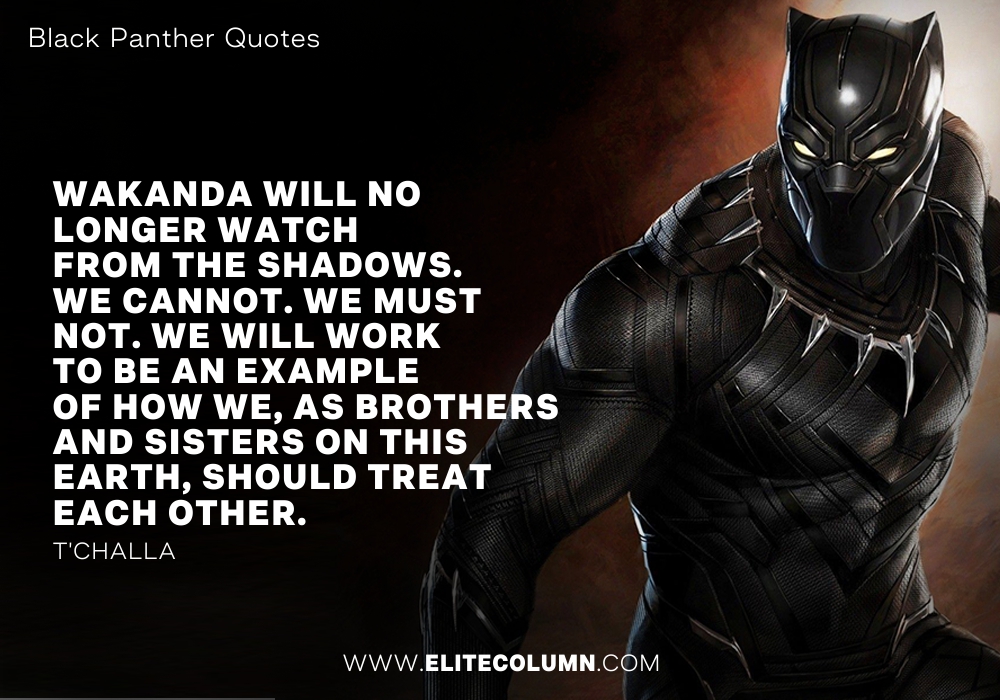 "Wakanda will no longer watch from the shadows. We cannot. We must not. We will work to be an example of how we, as brothers and sisters on this earth, should treat each other." – T'Challa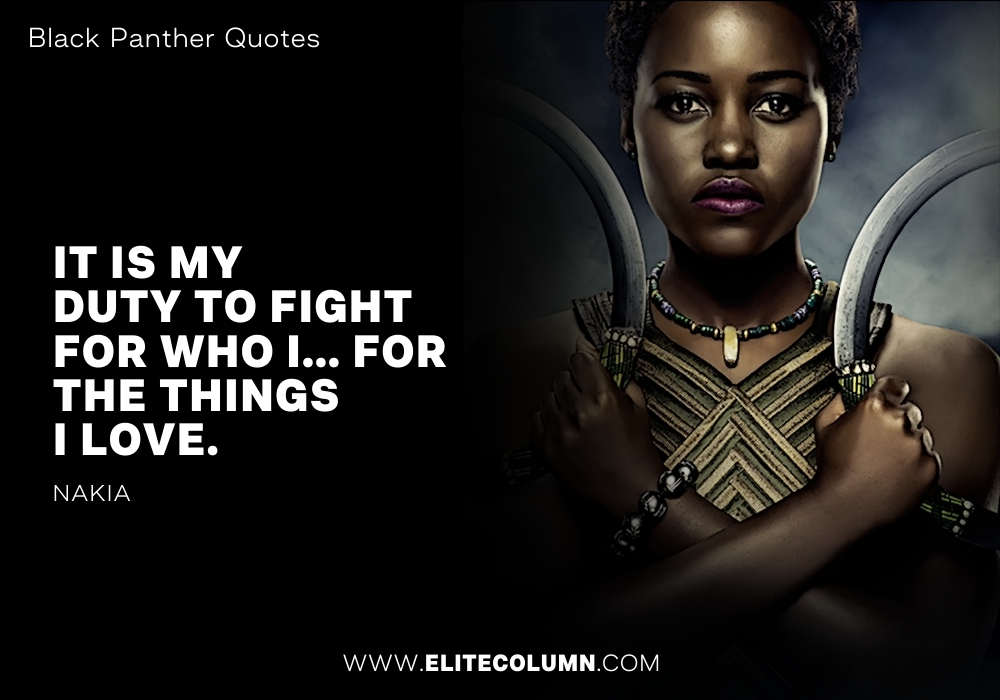 "It is my duty to fight for who I… for the things I love." – Nakia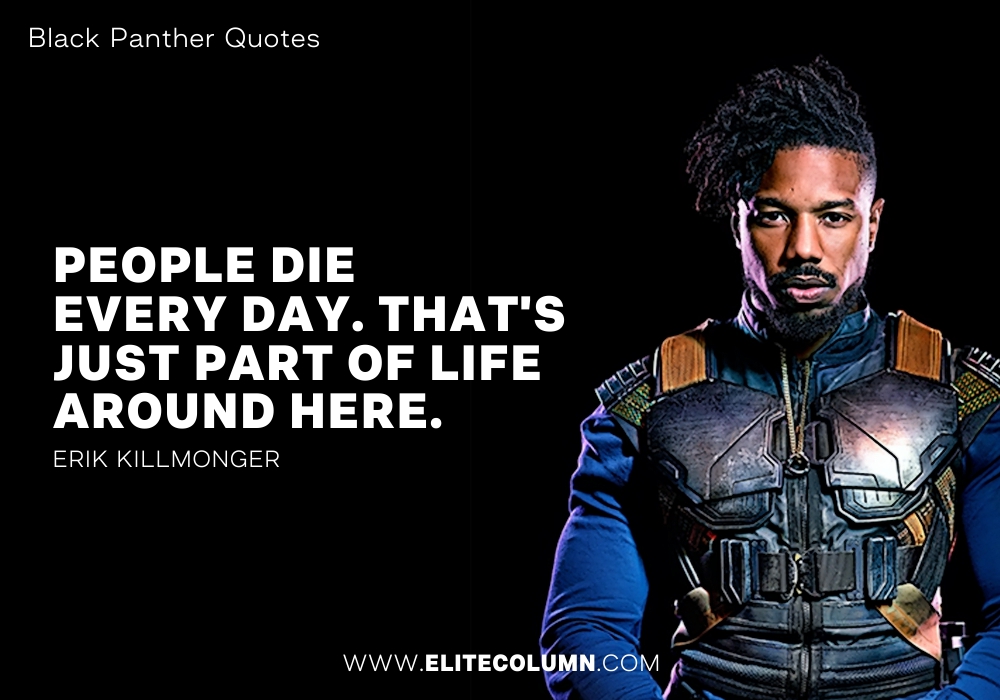 "People die every day. That's just part of life around here." – Erik Killmonger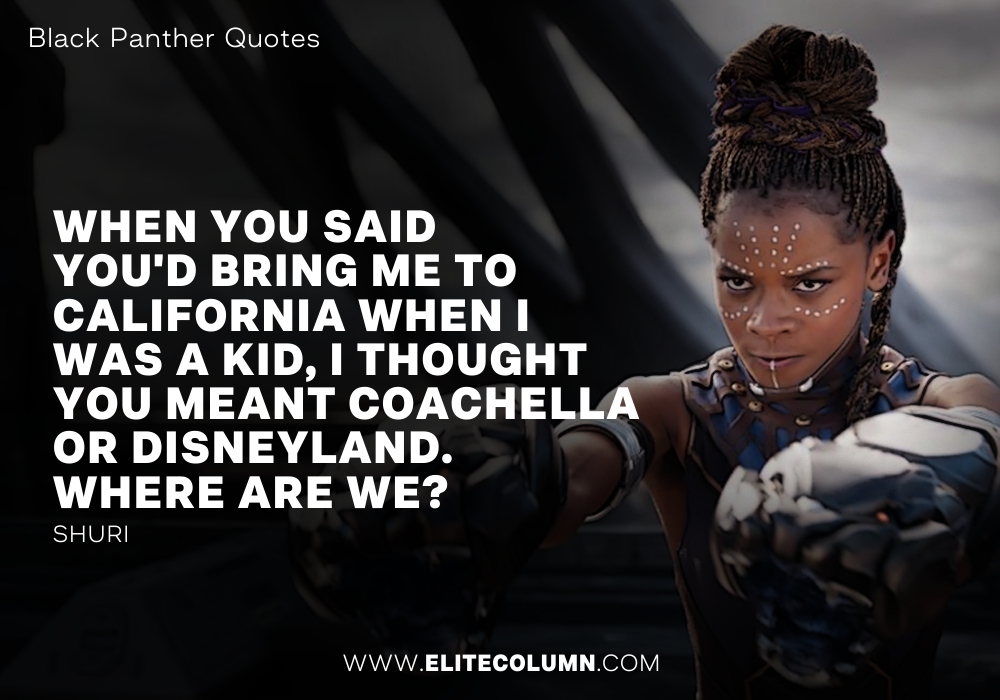 "When you said you'd bring me to California when I was a kid, I thought you meant Coachella or Disneyland. Where are we?" – Shuri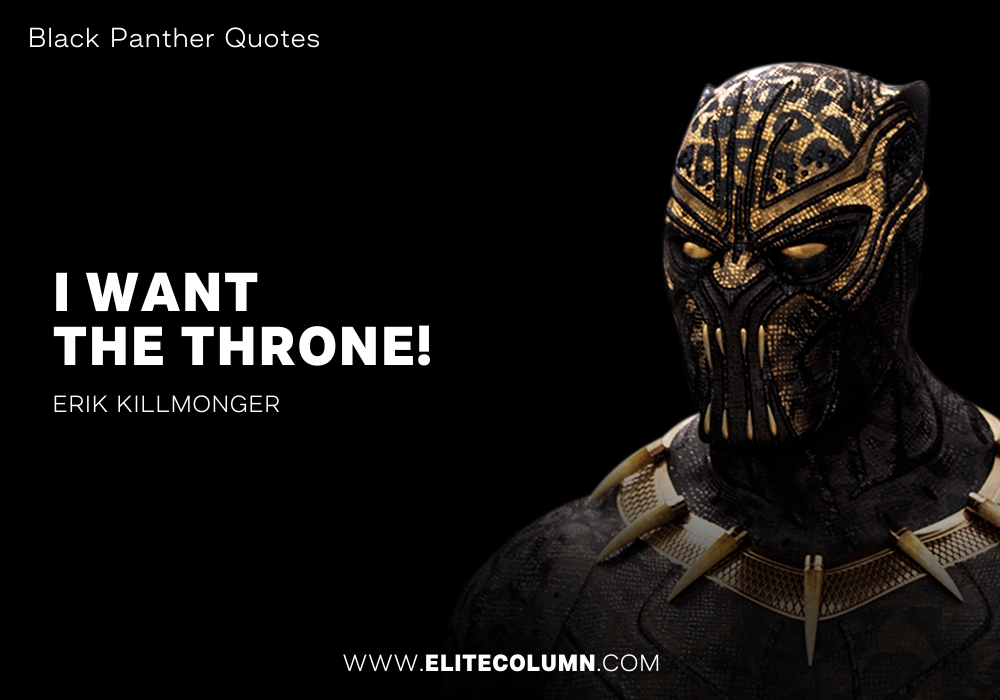 "I want the throne!" – Erik Killmonger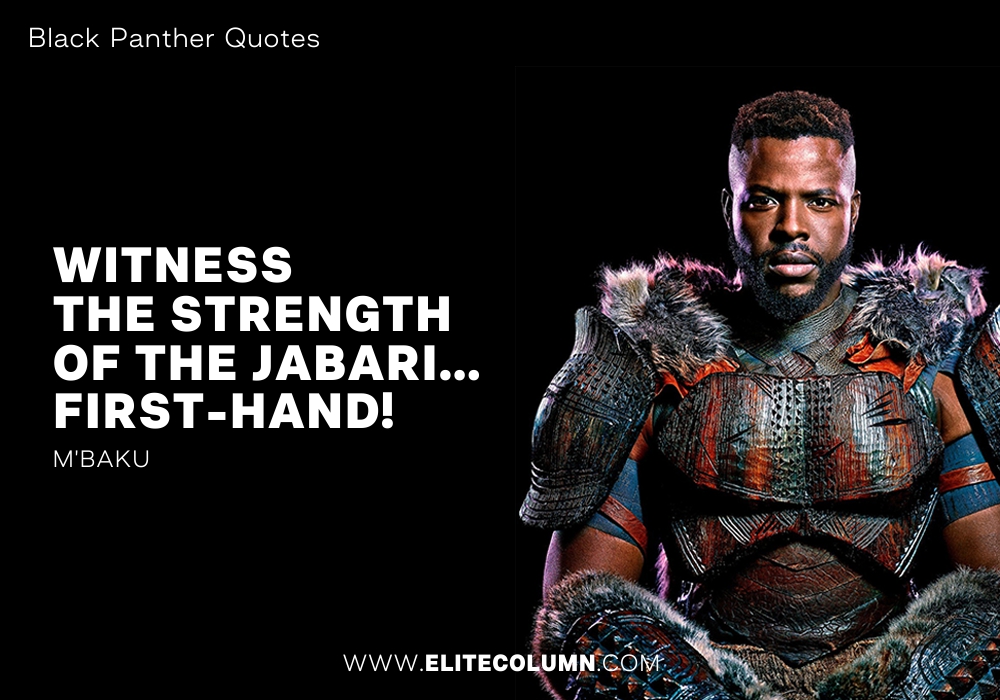 "Witness the strength of the Jabari… first-hand!" – M'Baku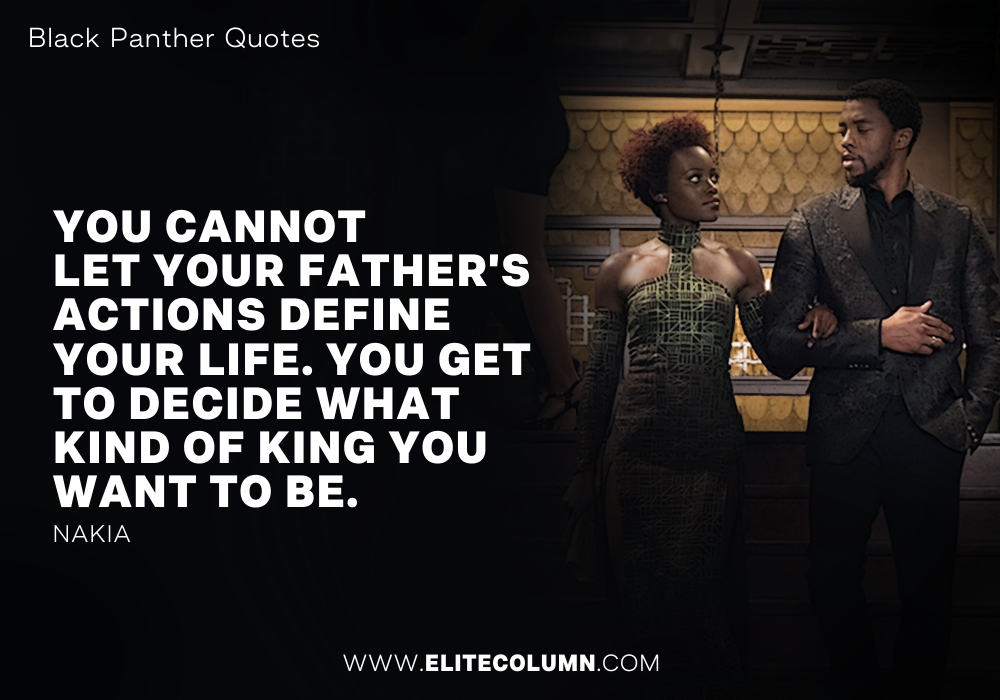 "You cannot let your father's actions define your life. You get to decide what kind of king you want to be." – Nakia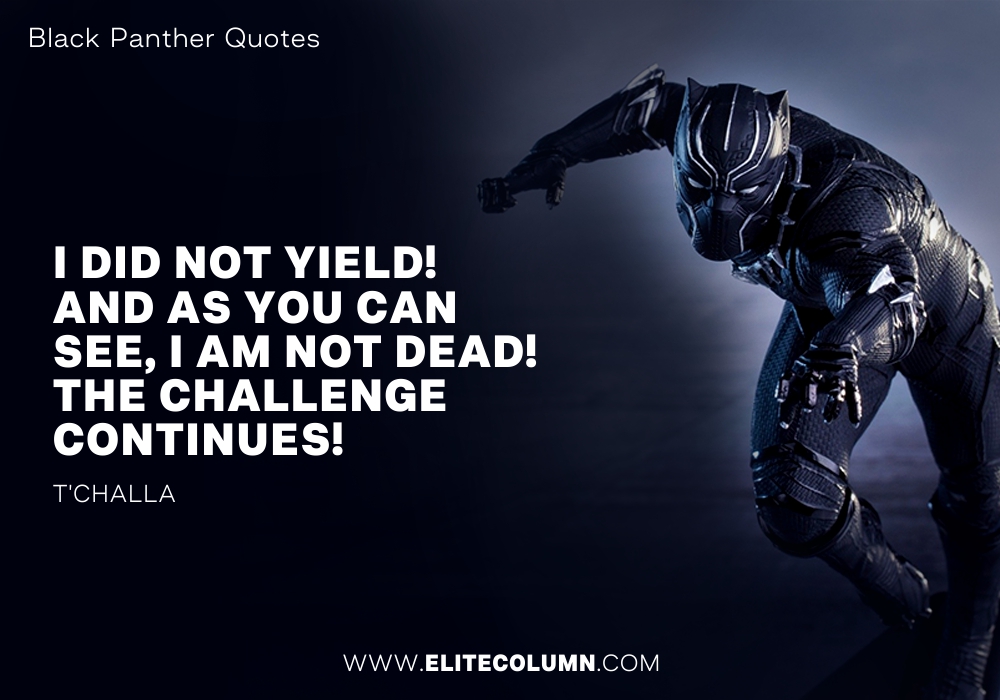 "I did not yield! And as you can see, I am not dead! The challenge continues!" – T'Challa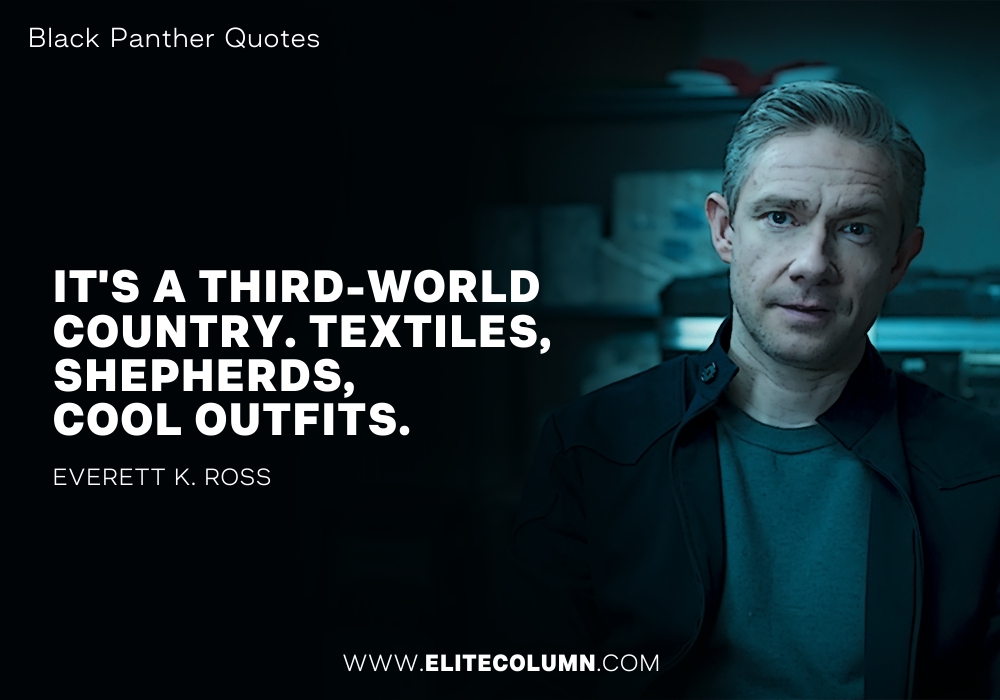 "It's a Third-World country. Textiles, shepherds, cool outfits." – Everett K. Ross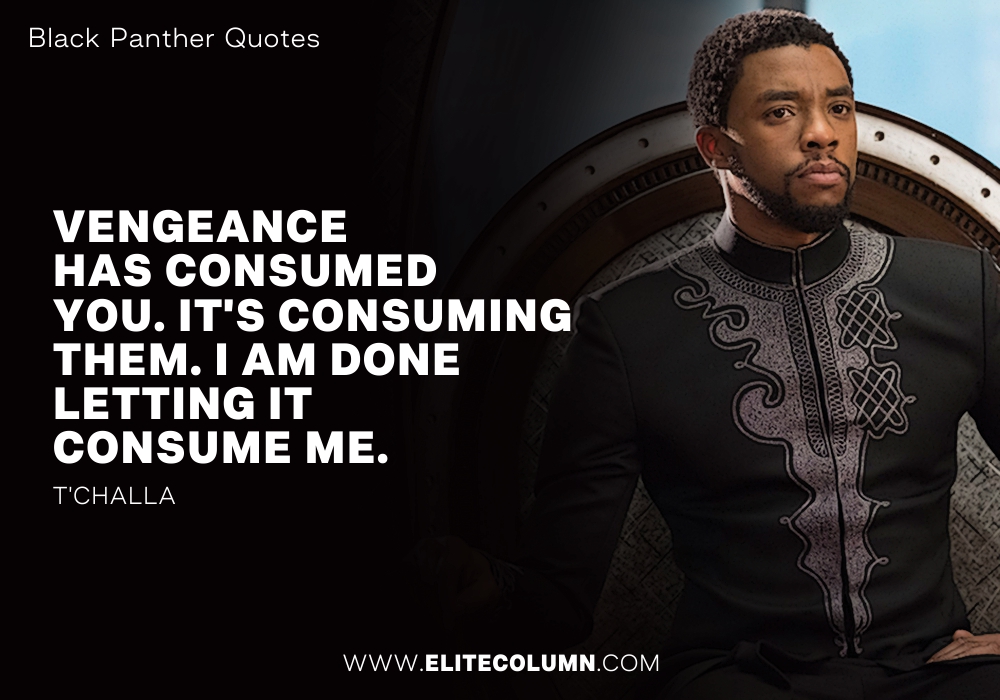 "Vengeance has consumed you. It's consuming them. I am done letting it consume me." – T'Challa
Thanks for checking out the best Black Panther quotes. Feel free to share the quotes with your friends. Leave a comment below and which are your favorite Black Panther quotes ?
See also:
The Wolf of Wall Street Quotes | Godfather Quotes | The Notebook Quotes | Pursuit of Happyness Quotes | A beautiful Mind Quotes
You can find us at – Facebook | Instagram | LinkedIn | Pinterest | Twitter