Check out 10 Betrayal Quotes today.
10 Betrayal Quotes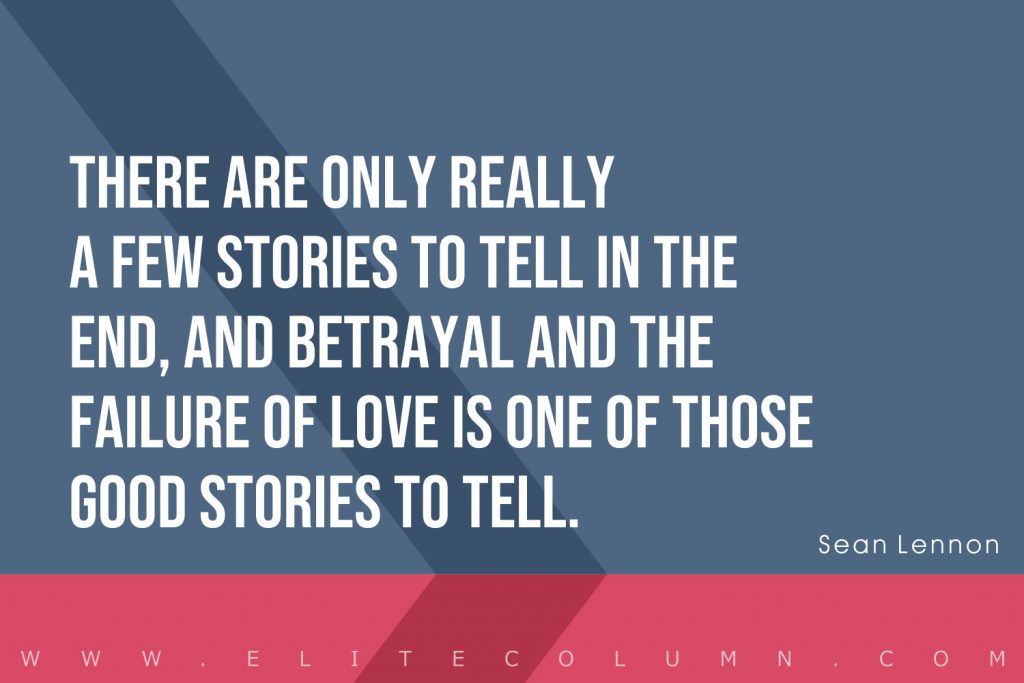 1. "There are only really a few stories to tell in the end, and betrayal and the failure of love is one of those good stories to tell." – Sean Lennon
2. "Tragedy in life normally comes with betrayal and compromise, and trading on your integrity and not having dignity in life. That's really where failure comes." – Tom Cochrane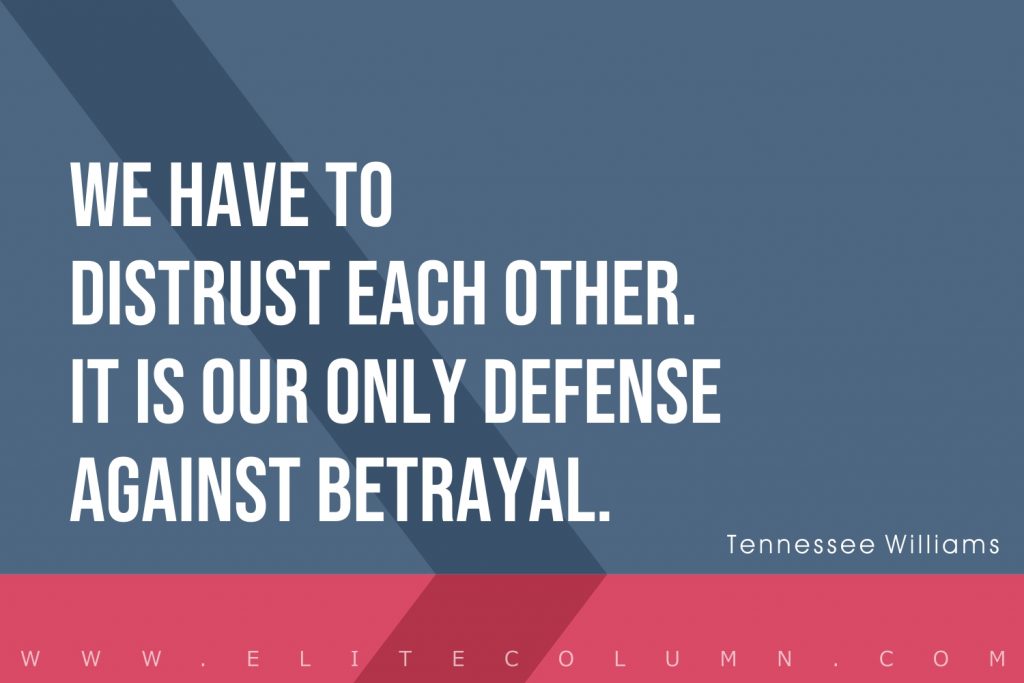 3. "We have to distrust each other. It is our only defense against betrayal." – Tennessee Williams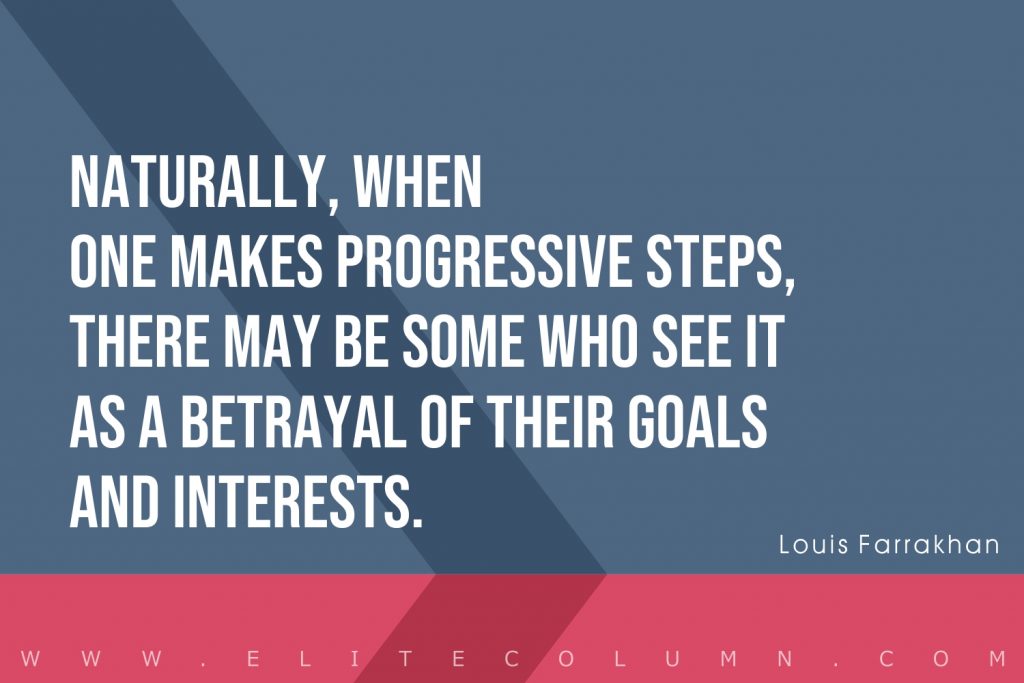 4. "Naturally, when one makes progressive steps, there may be some who see it as a betrayal of their goals and interests." – Louis Farrakhan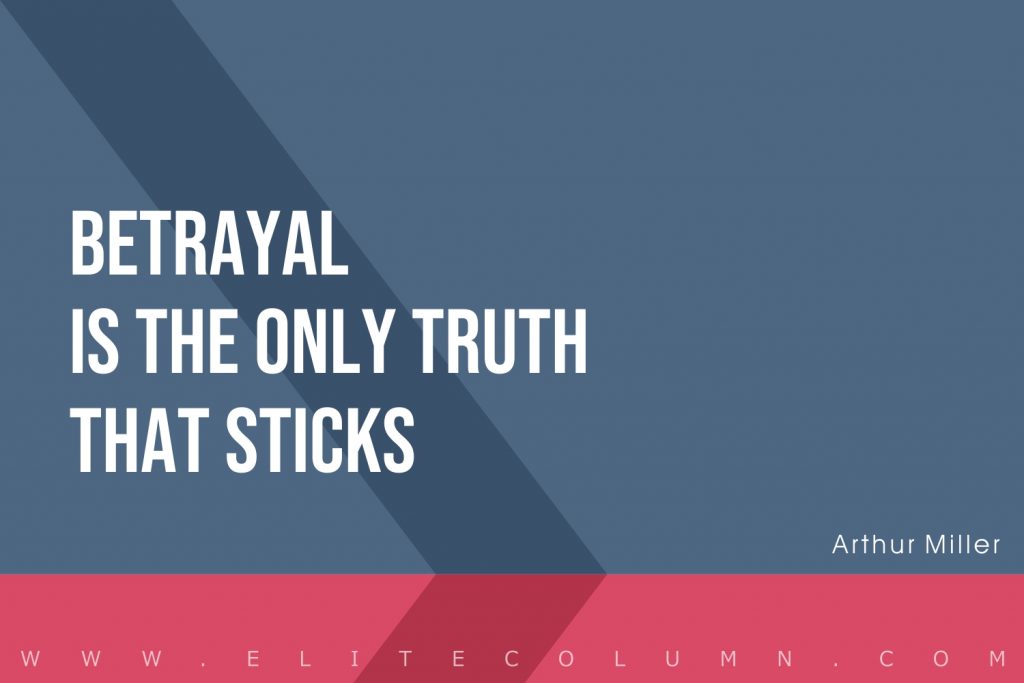 5. "Betrayal is the only truth that sticks". – Arthur Miller  
See also:
Broken Heart Quotes | Athlete Quotes | Love Quotes | Children Quotes | Love Yourself Quotes | Workout Quotes | Daughter Quotes | Husband Quotes | Dance Quotes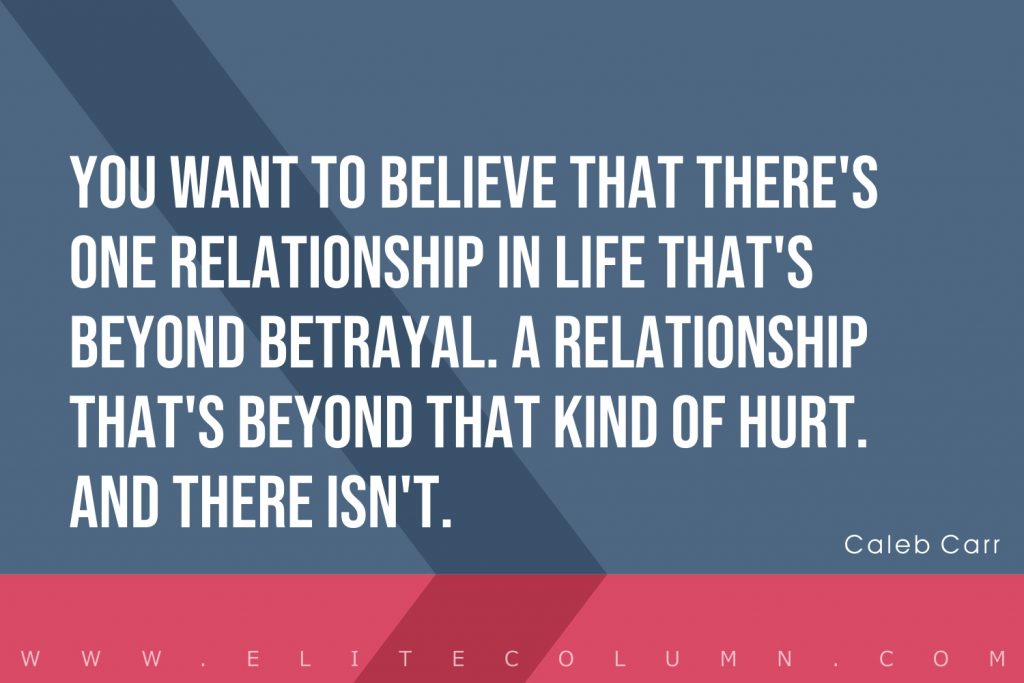 6. "You want to believe that there's one relationship in life that's beyond betrayal. A relationship that's beyond that kind of hurt. And there isn't." – Caleb Carr 
7. "I have never known a more vulgar expression of betrayal and deceit." – Lucien Bouchard
8. "Love is whatever you can still betray. Betrayal can only happen if you love." – John le Carre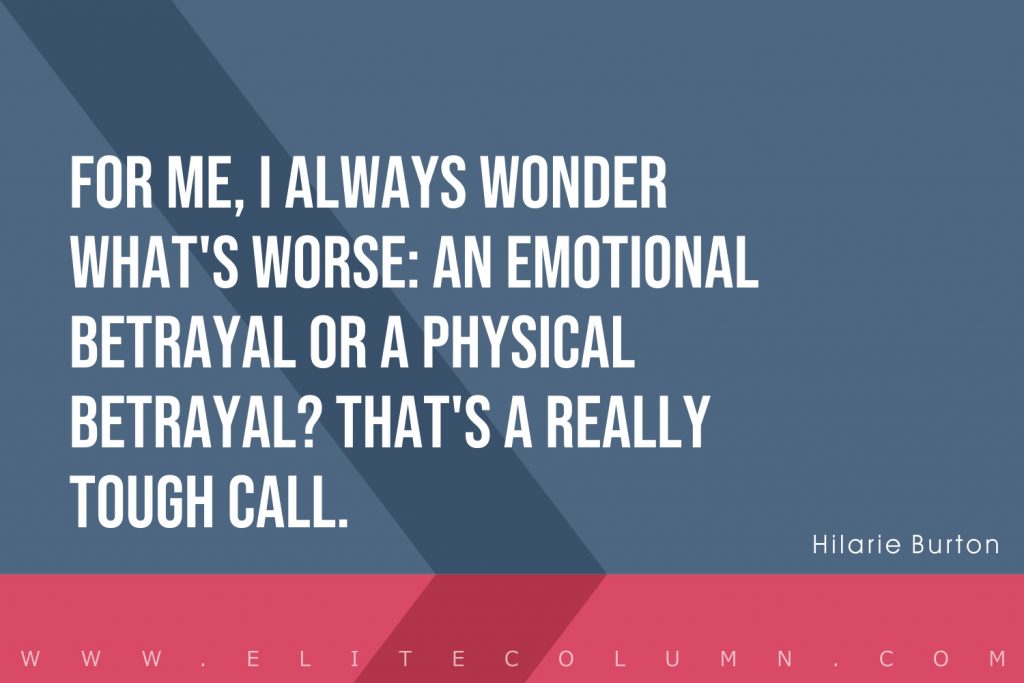 9. "For me, I always wonder what's worse: an emotional betrayal or a physical betrayal? That's a really tough call." – Hilarie Burton
10. "The male, for all his bravado and exploration, is the loyal one, the one who generally feels love. The female is skilled at betrayal and torture and damnation." – Charles Bukowski
Thanks for checking out the best Betrayal Quotes. Feel free to share the quotes with your friends. Leave a comment below and which are your favourite Betrayal Quotes ?
See also:
Commitment Quotes | Transformation Quotes | Growth Quotes | Mental Health Quotes | Priority Quotes | Compassion Quotes | Soulmate Quotes | Girlfriend Quotes
You can find us at – Facebook | Instagram | LinkedIn | Pinterest | Twitter