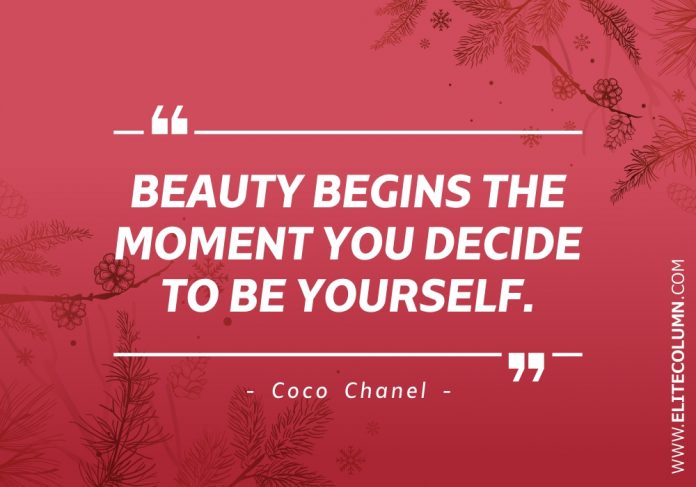 Check out 50 best Beauty Quotes today.
50 Best Beauty Quotes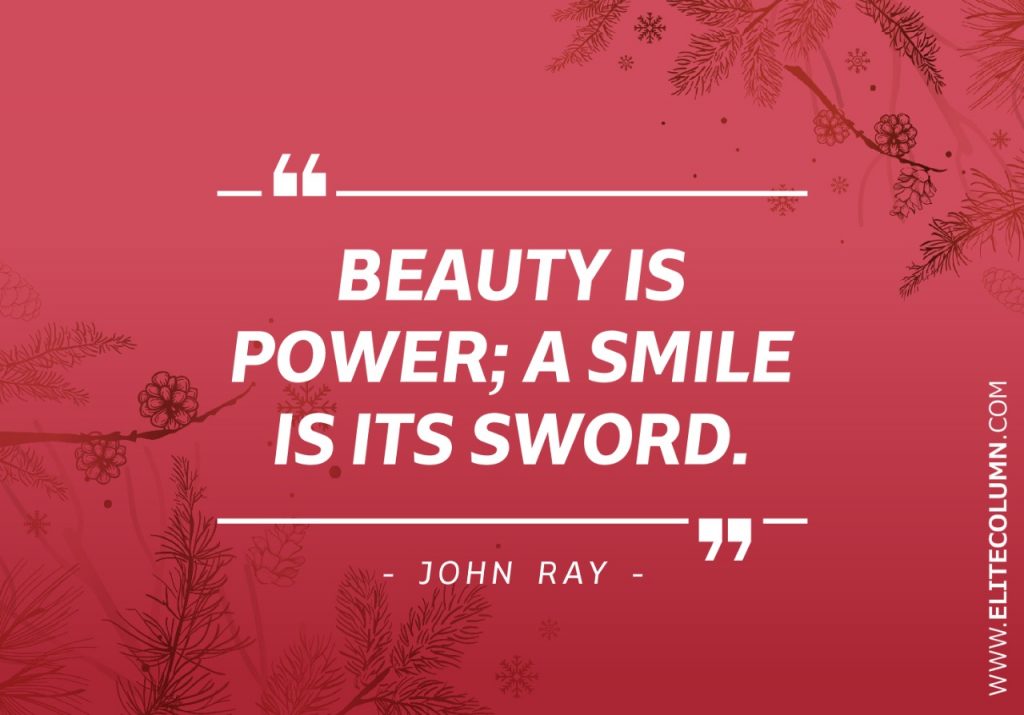 1. "Beauty is power; a smile is it's sword." – John Ray
2. "As if you were on fire from within. The moon lives in the lining of your skin." – Pablo Neruda
3. "Beauty is the illumination of your soul." – John O'Donohue
4. "Of life's two chief prizes, beauty and truth, I found the first in a loving heart and the second in a laborer's hand." – Khalil Gibran
5. "Outer beauty attracts, but inner beauty captivates." – Kate Angell
6. "What you do, the way you think, makes you beautiful." – Scott Westerfeld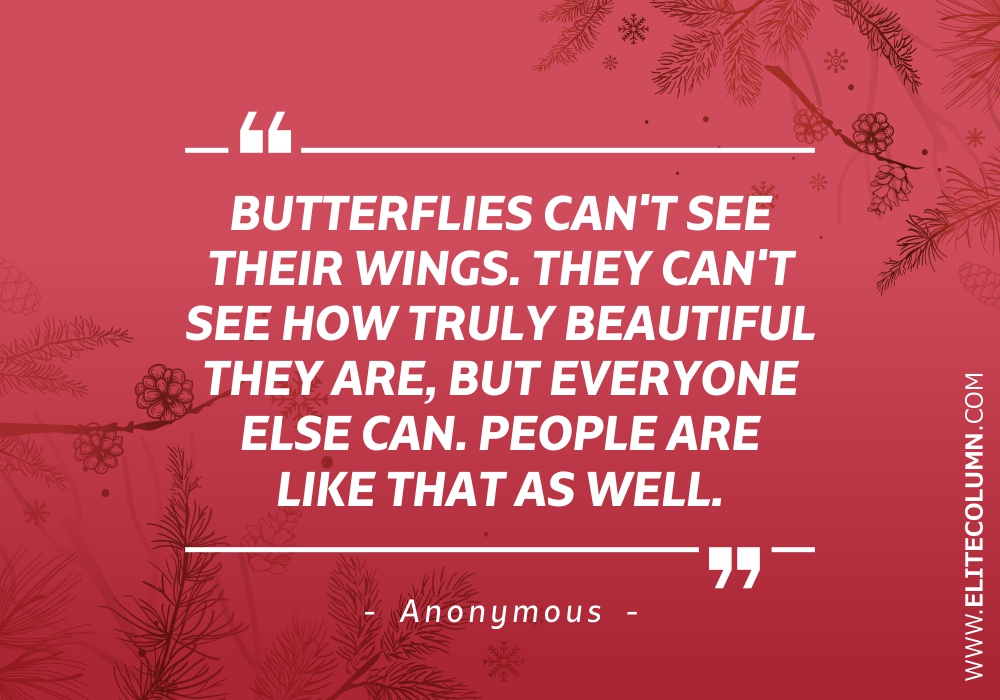 7. "Butterflies can't see their wings. They can't see how truly beautiful they are, but everyone else can. People are like that as well." – Anonymous
8. "Beauty is not in the face; beauty is a light in the heart." – Kahlil Gibran
9. "Beauty is only skin deep, but ugly goes clean to the bone." – Dorothy Parker
10. "People are like stained-glass windows. They sparkle and shine when the sun is out, but when the darkness sets in, their true beauty is revealed only if there is a light from within." – Elisabeth Kubler-Ross
11. "Just because you're beautiful and perfect, it's made you conceited." – William Goldman
12. "There is no exquisite beauty… without some strangeness in the proportion." – Edgar Allan Poe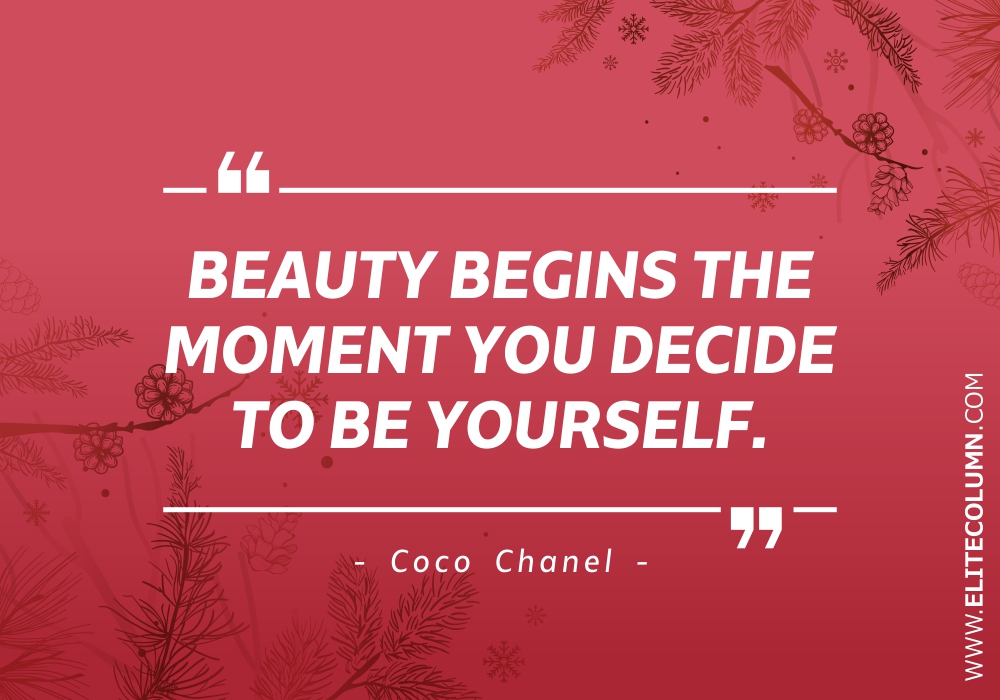 13."Beauty begins the moment you decide to be yourself." – Coco Chanel
14. "Where Beauty was, nothing ever ran quite straight, which, no doubt, was why so many people looked on it as immoral." – John Galsworthy
15. "Beauty is how you feel inside, and it reflects in your eyes. It is not something physical." – Sophia Loren
16. "Some people, no matter how old they get, never lose their beauty – they merely move it from their faces into their hearts." – Martin Buxbaum
17. "The fountain of beauty is the heart and every generous thought illustrates the walls of your chamber." – Francis Quarles
18. "Love of beauty is taste. The creation of beauty is art." – Ralph Waldo Emerson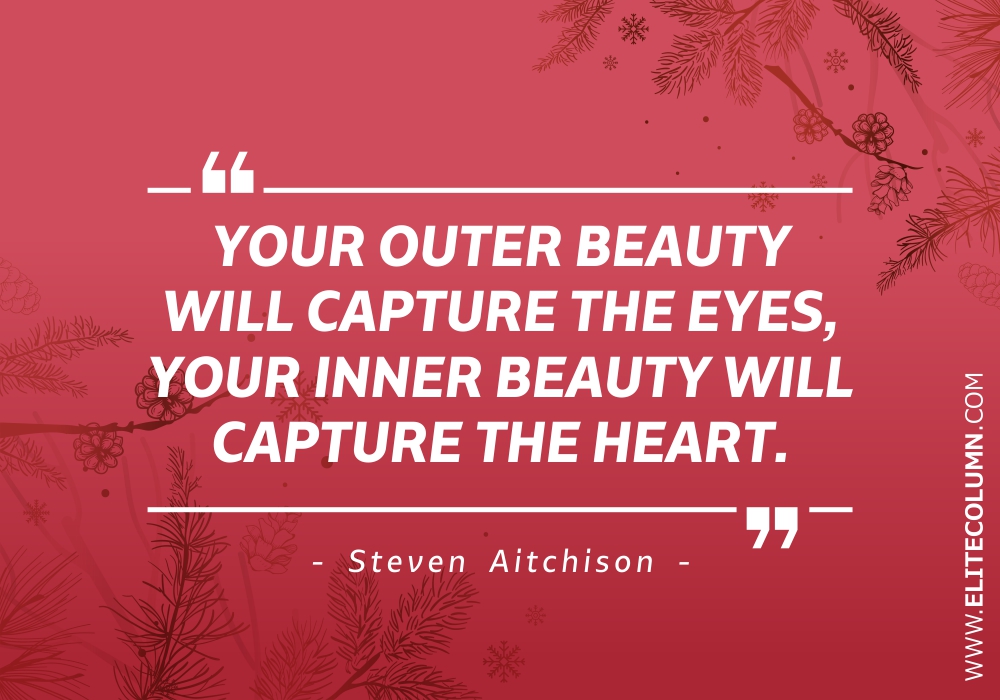 19. "Your outer beauty will capture the eyes, your inner beauty will capture the heart." – Steven Aitchison
20. "Beauty isn't about having a pretty face. It is about having a pretty mind, a pretty heart, and most importantly a beautiful soul." – Anonymous
21. "We see the beauty within and cannot say no." – Dave Eggers
22. "Our hearts are drunk with a beauty our eyes could never see." – George W. Russell
23. "Do all the good you can and create a life that feels good on the inside, not one that just looks good on the outside. It is inner beauty which matters most." – Dr. Anil Kumar Sinha
24. "Inner beauty, too, needs occasionally to be told it is beautiful." – Robert Brault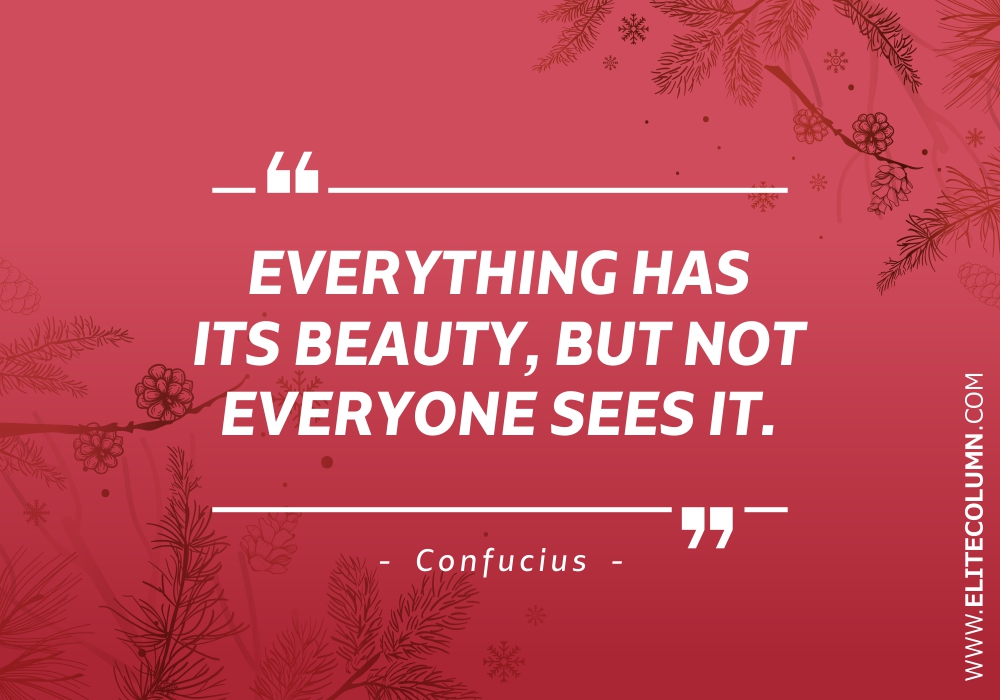 25. "Everything has its beauty, but not everyone sees it." – Confucius
See also:
Nature Quotes | Kindness Quotes | Sister Quotes | Leadership Quotes | Death Quotes | Respect Quotes | Brother Quotes | Hope Quotes | Loneliness Quotes
26. "You are not born with beauty, your beauty is created by who you are. Your inner beauty is more important than how people see you on the outside." – Emily Coussons
27. "Outer beauty pleases the EYE. Inner beauty captivates the HEART." – Mandy Hale
28. "Inner beauty should be the most important part of improving one's self." – Priscilla Presley
29. "Inner beauty radiates from within, and there's nothing more beautiful than when a woman feels beautiful on the inside." – Erin Heatherton
30. "Above all things physical, it is more important to be beautiful on the inside – to have a big heart and an open mind and a spectacular spleen." – Ellen DeGeneres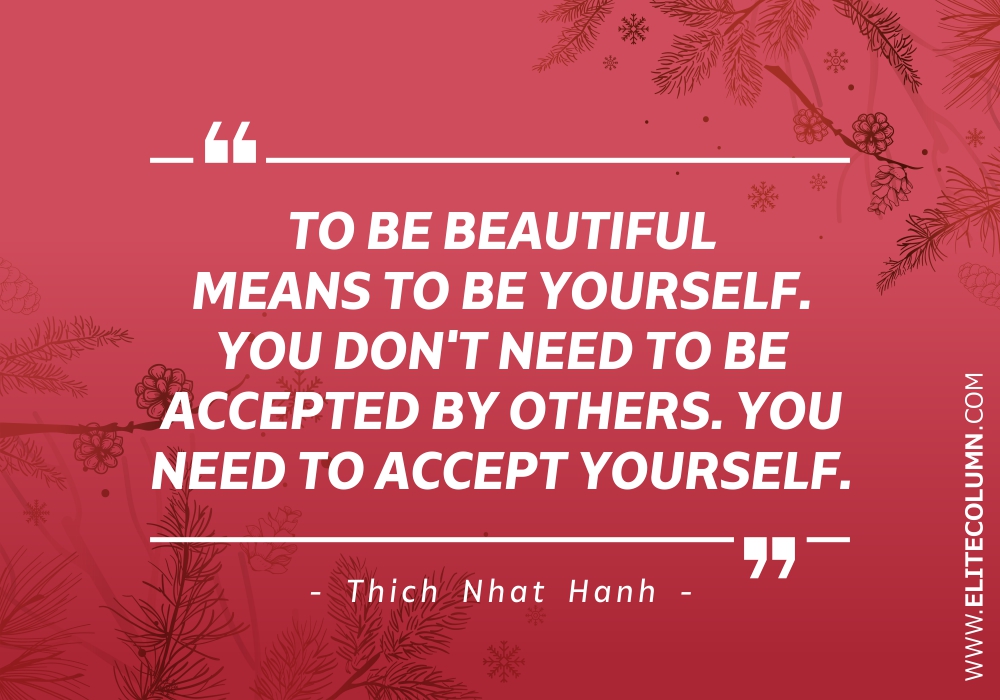 31. "To be beautiful means to be yourself. You don't need to be accepted by others. you need to accept yourself." – Thich Nhat Hanh
32. "Beauty is certainly a soft, smooth, slippery thing, and therefore of a nature which easily slips in and permeates our souls." – Plato
33. "Beauty is but a lease from nature." – Edward Counsel, Maxims
34. "Natural beauty takes at least two hours in front of a mirror." – Pamela Anderson
35. "Beauty is bought by judgment of the eye." – William Shakespeare
36. "It is amazing how complete is the delusion that beauty is goodness." – Leo Tolstoy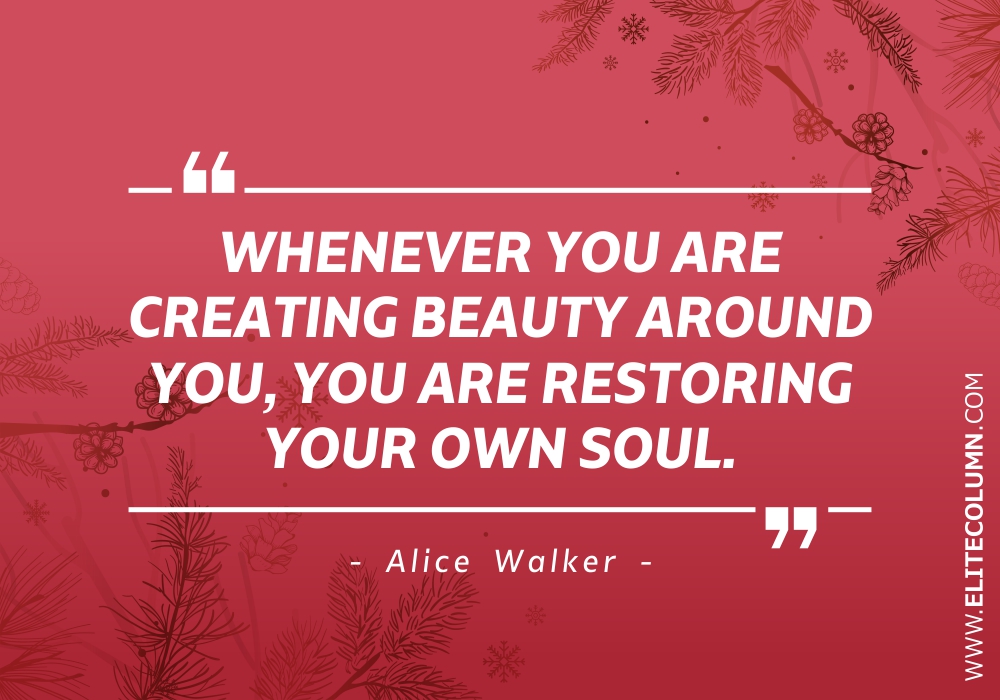 37. "Whenever you are creating beauty around you, you are restoring your own soul." – Alice Walker
38. "Beauty is truth's smile when she beholds her own face in a perfect mirror." – Rabindranath Tagore
39. "Some people, no matter how old they get, never lose their beauty – they merely move it from their faces into their hearts." – Martin Buxbaum
40. "In every man's heart there is a secret nerve that answers to the vibrations of beauty." – Christopher Morley
41. "I find beauty in unusual things, like hanging your head out the window or sitting on a fire escape." – Scarlett Johansson
42. "Wisdom is the abstract of the past, but beauty is the promise of the future." – Oliver Wendell Holmes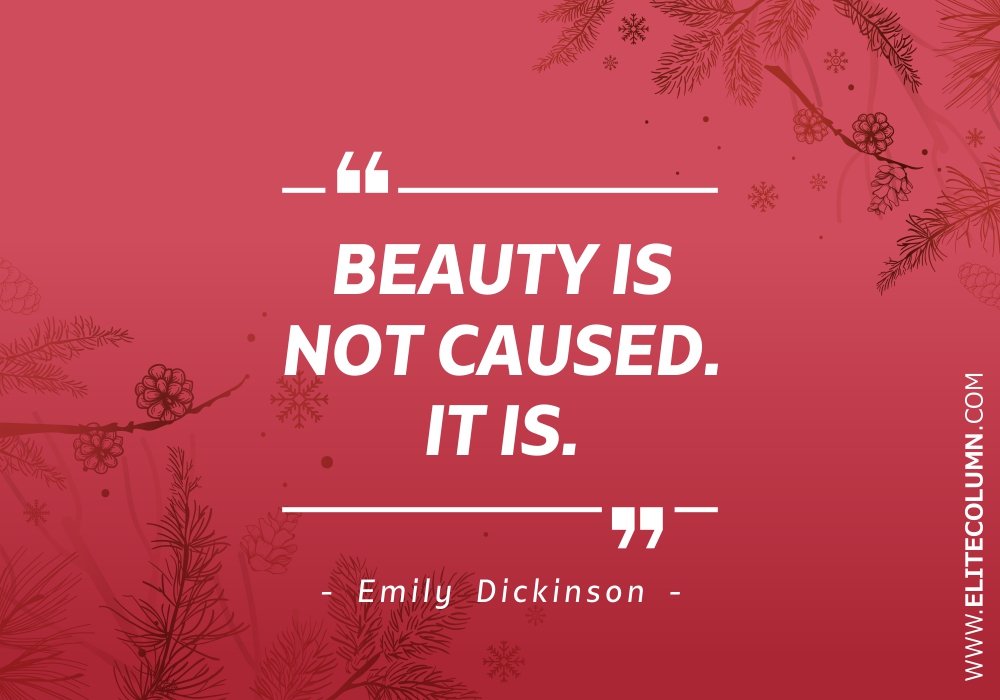 43. "Beauty is not caused. It is." – Emily Dickinson
44. "What's the whole point of being pretty on the outside when you're so ugly on the inside?" – Jess C. Scott
45. "Take care of your inner, spiritual beauty. That will reflect in your face." – Dolores Del Rio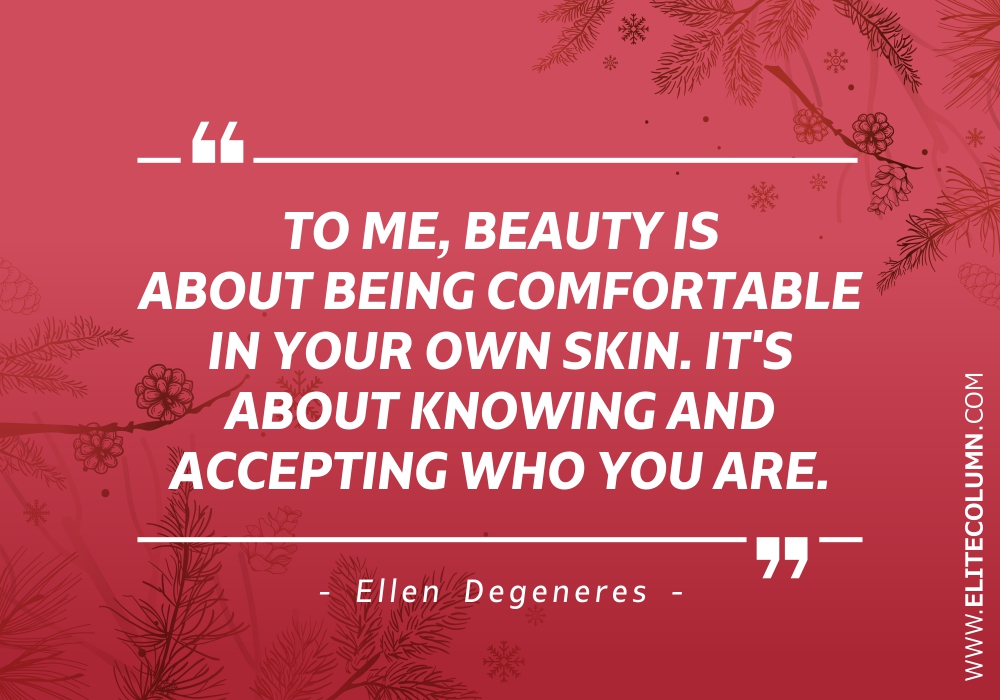 46. "To me, beauty is about being comfortable in your own skin. It's about knowing and accepting who you are." – Ellen Degeneres
47. "That which is striking and beautiful is not always good, but that which is good is always beautiful." – Ninon de L'Enclos
48. "Youth is happy because it has the capacity to see beauty. Anyone who keeps the ability to see beauty never grows old." – Franz Kafka
49. "Beauty is the radiance of your soul." – Anonymous
50. "Judge nothing by the appearance. The more beautiful the serpent, the more fatal its sting." – William Scott Downey
Thanks for checking out the best Beauty Quotes. Feel free to share the quotes with your friends. Leave a comment below and which are your favourite Beauty Quotes ?
See also:
Buddha Quotes | Funny Quotes | Depression Quotes | Deep Quotes | Short Quotes | Sad Quotes | Hardwork Quotes | Strength Quotes
You can find us at – Facebook | Instagram | LinkedIn | Pinterest | Twitter