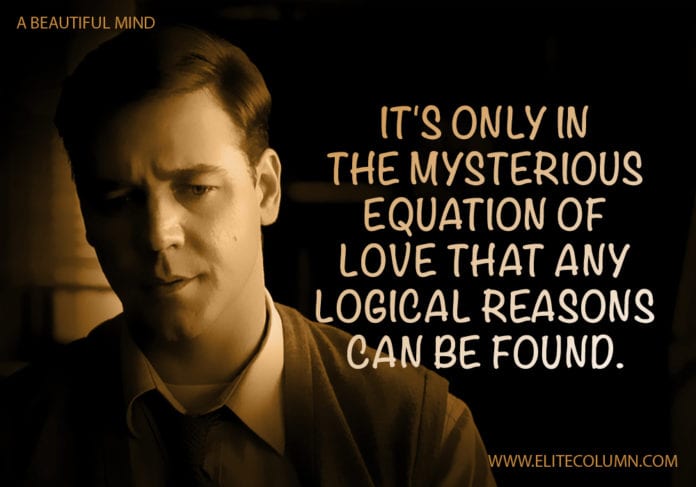 A Beautiful Mind is an American biographical movie based on the life story of John Nash, a Nobel Laureate in Economics. However, the film version of John Nash is less complex than the real one. From the heights of notoriety to the depths of depravity, John has experienced it all. A mathematical genius, he made a brilliant discovery in his career and stood on the brink of international acclaim. But the handsome and arrogant Nash soon found himself on a painful and journey of self-discovery. A Beautiful Mind Movie Quotes will inspire you deeply. Just take a look at the following – A Beautiful Mind movie quotes at EliteColumn.
10 Inspirational A Beautiful Mind Movie Quotes
1. "The only thing greater than the power of the mind is the courage of the heart."
2. "A profile, a look, a voice, can capture a heart in no time at all."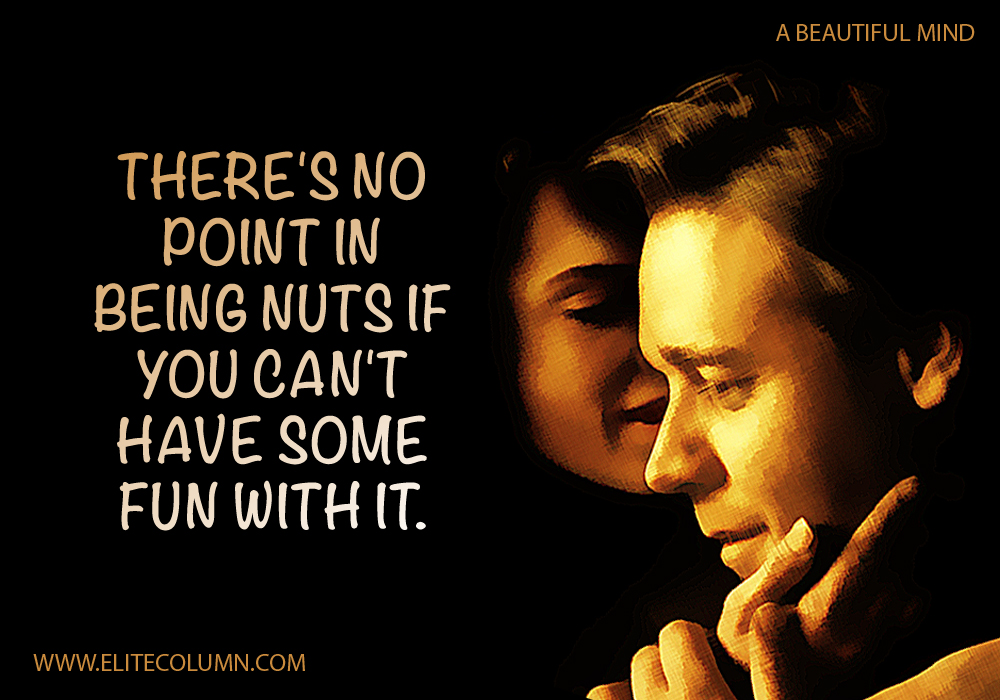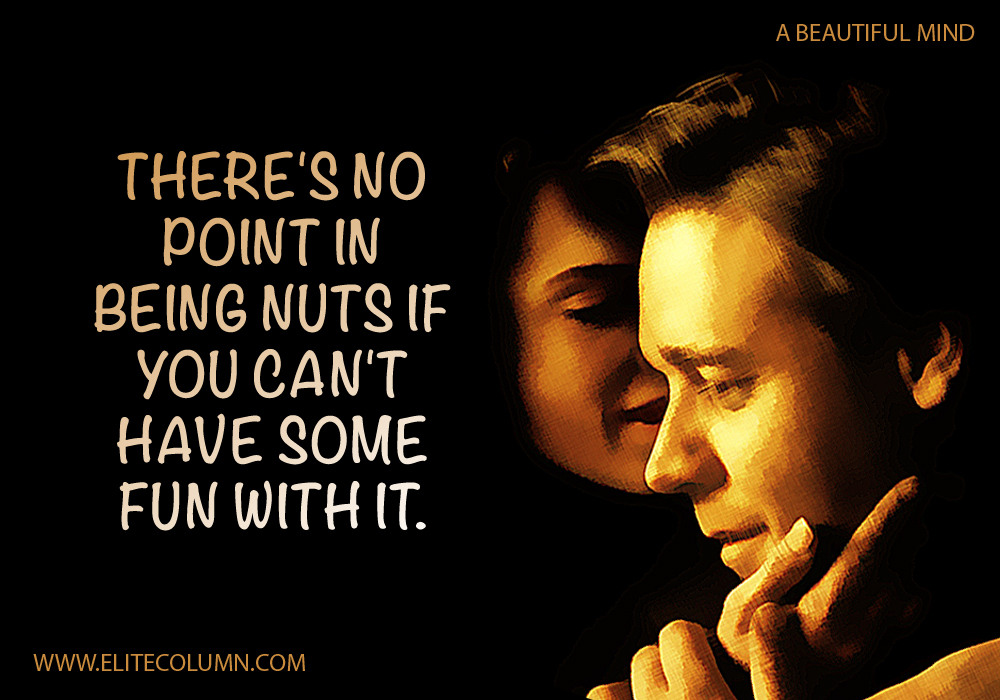 3. "There's no point in being nuts if you can't have some fun with it." – John Nash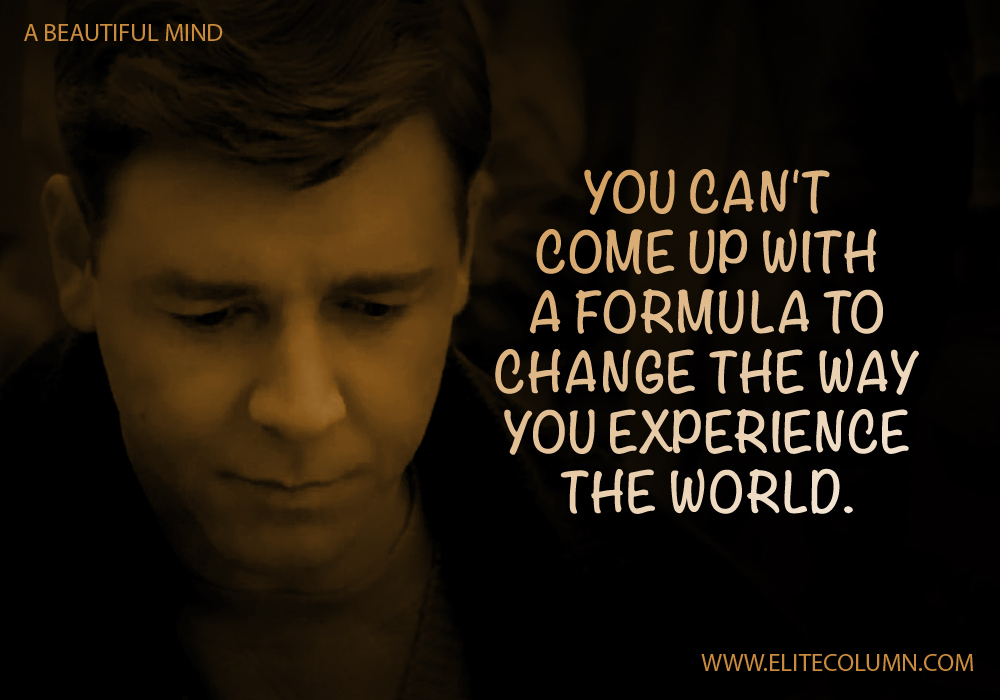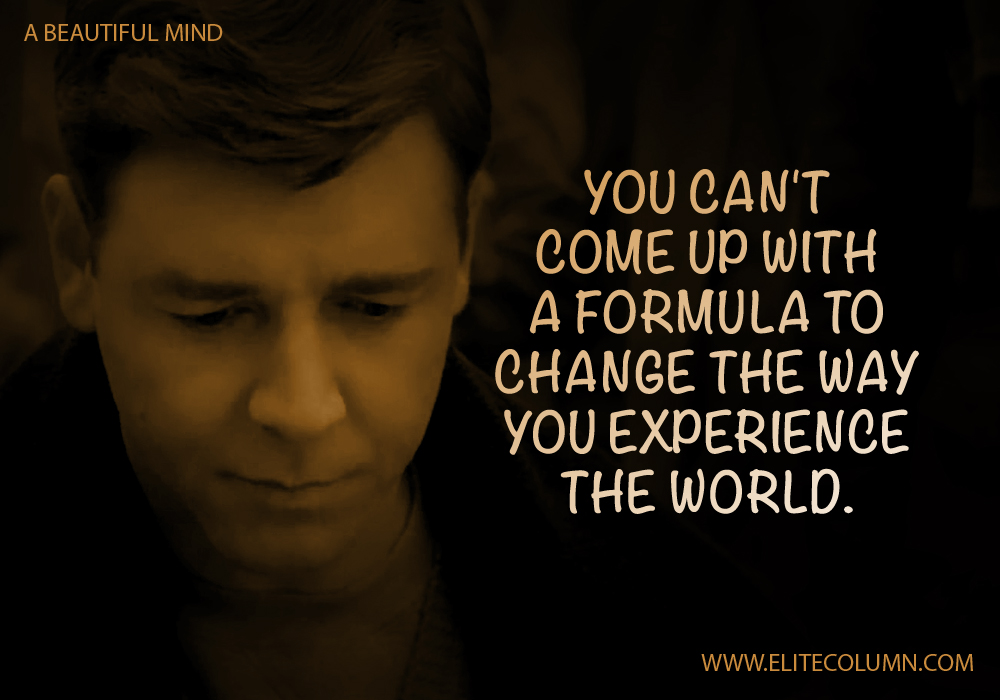 4. "You can't come up with a formula to change the way you experience the world." – John Nash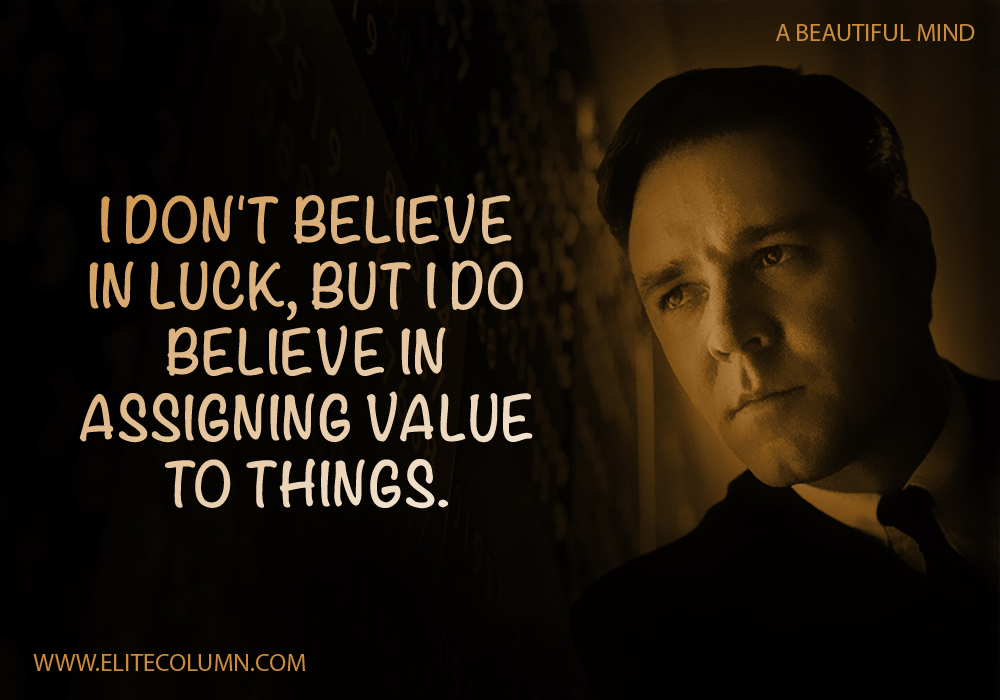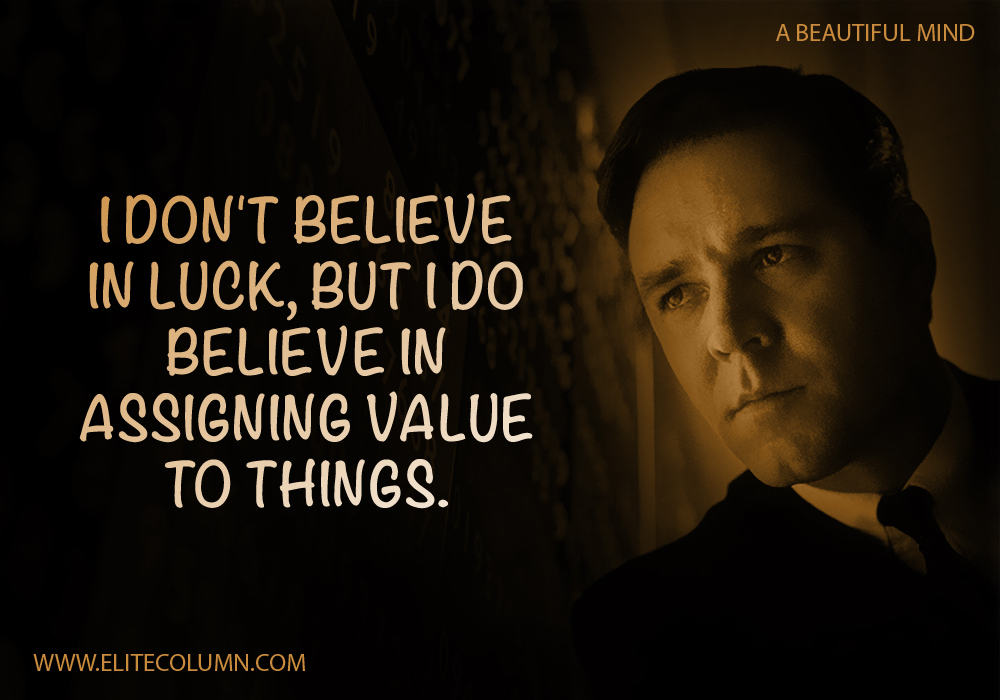 5. "I don't believe in luck, but I do believe in assigning value to things." – John Nash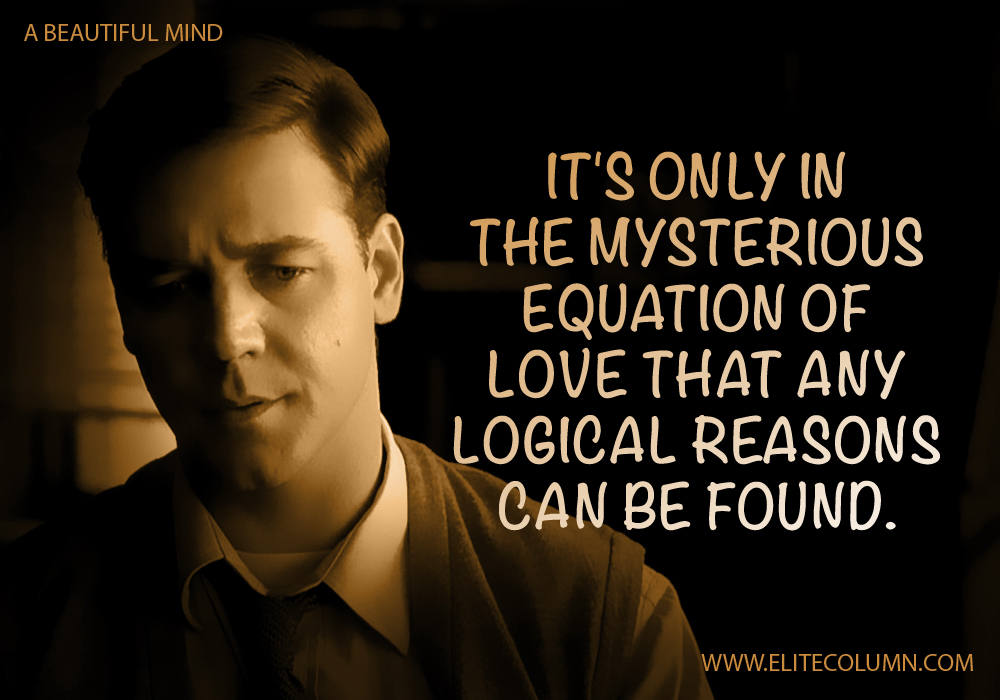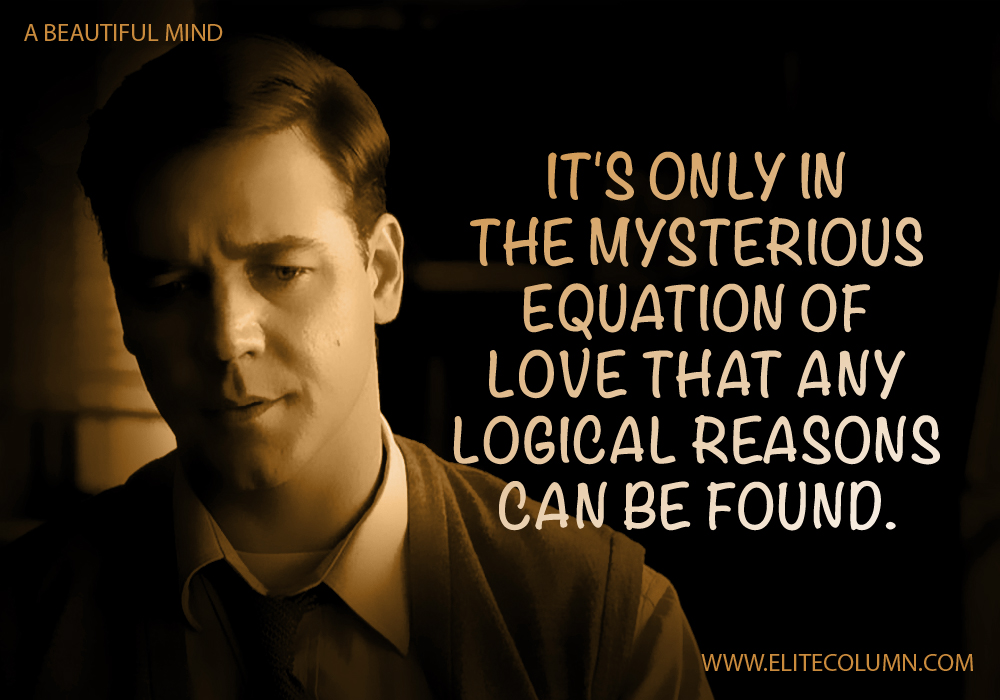 6. "It's only in the mysterious equation of love that any logical reasons can be found." – John Nash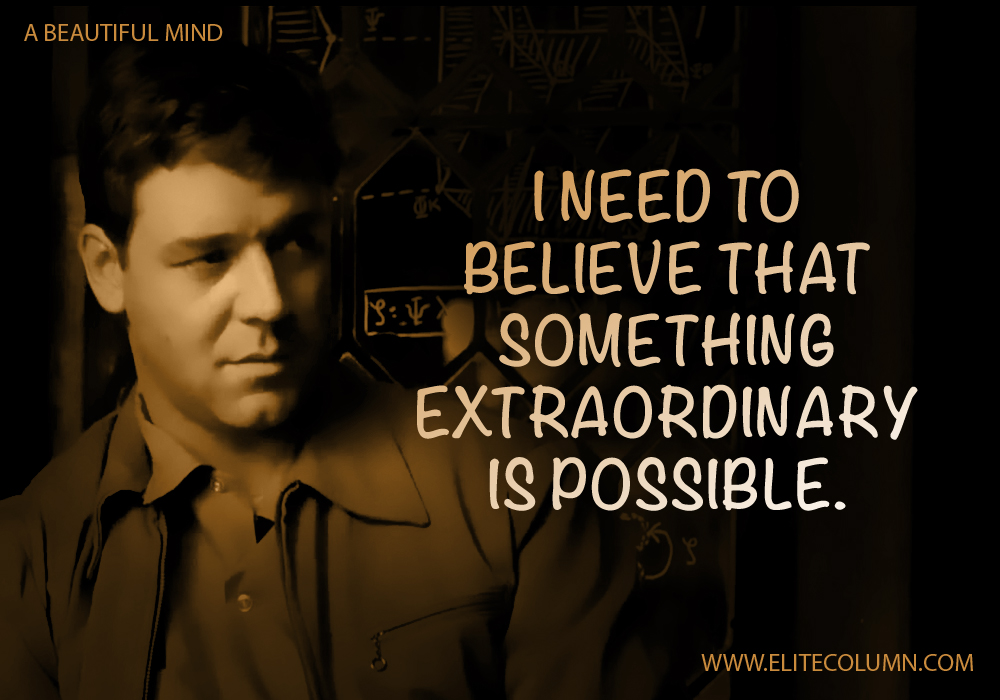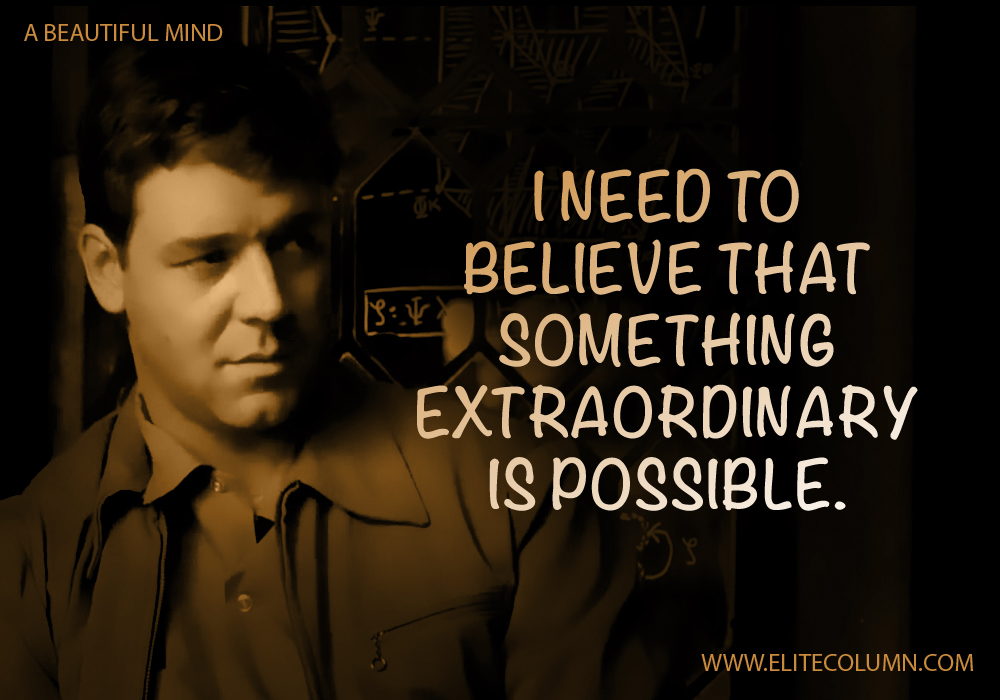 7. "I need to believe that something extraordinary is possible." – John Nash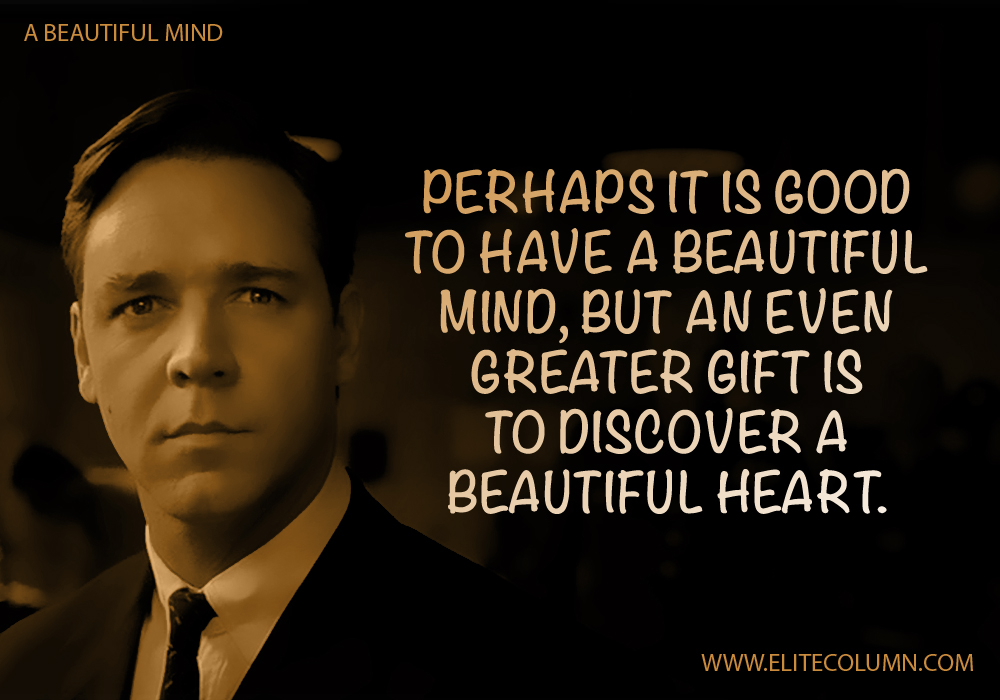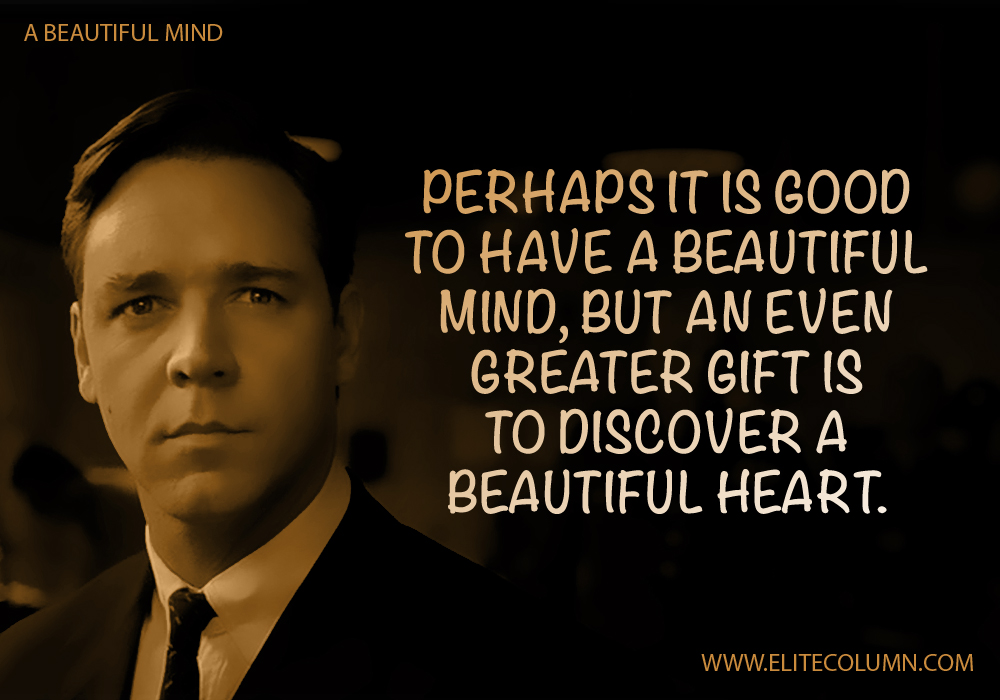 8. "Perhaps it is good to have a beautiful mind, but an even greater gift is to discover a beautiful heart." – John Nash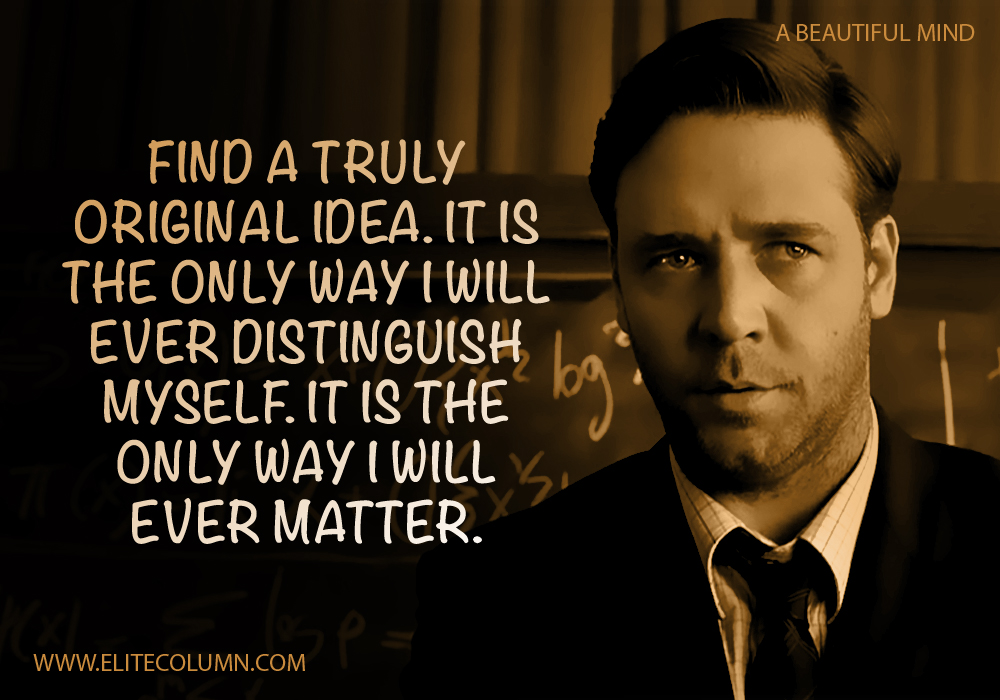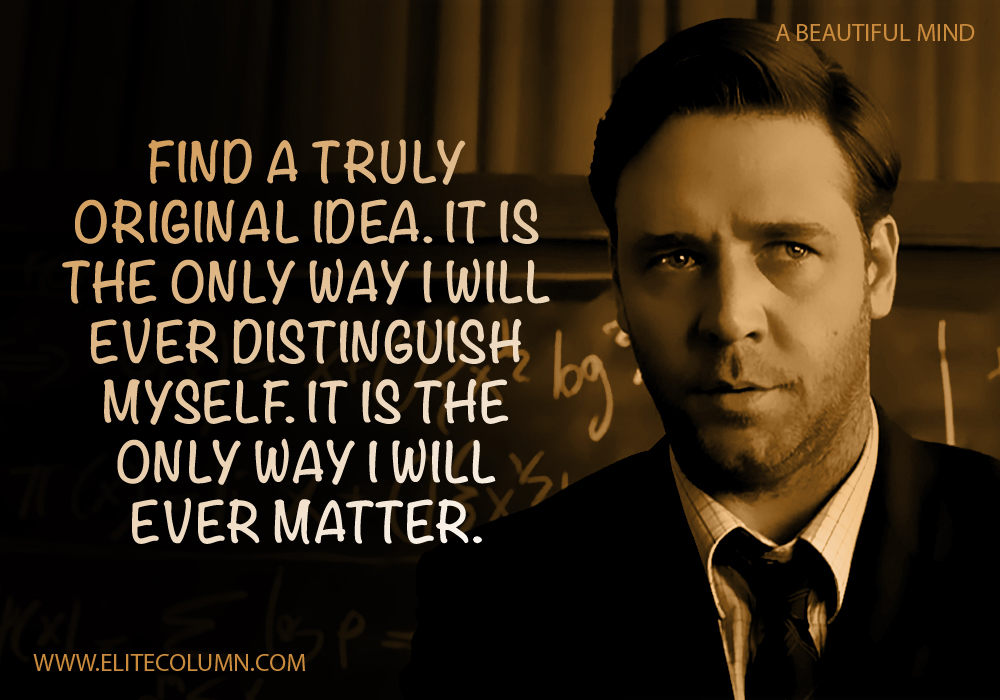 9. "Find a truly original idea. It is the only way I will ever distinguish myself. It is the only way I will ever matter." – John Nash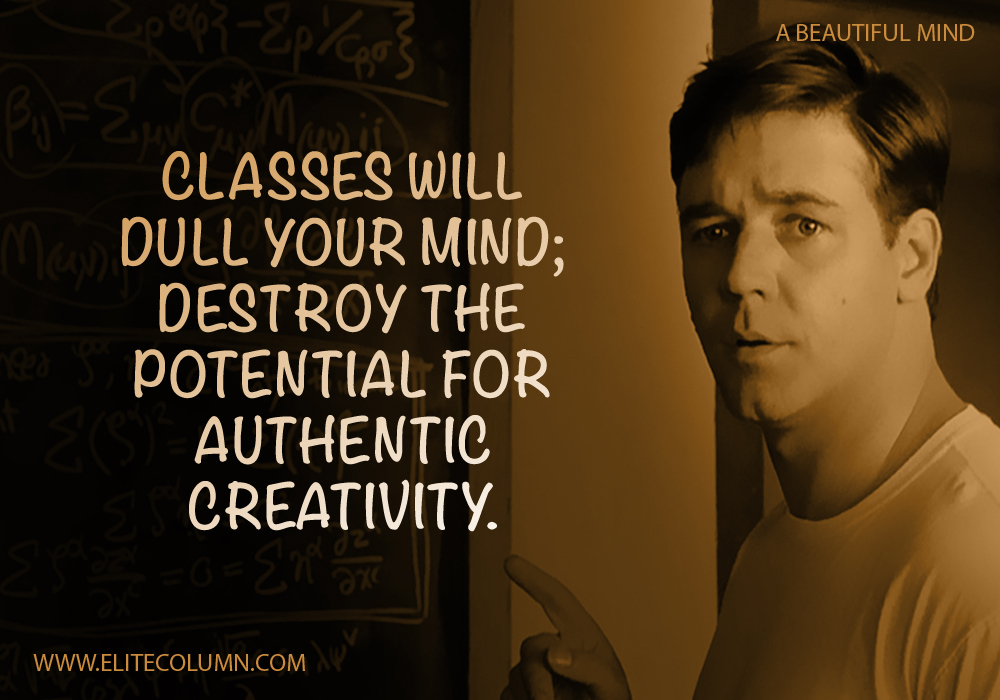 10. "Classes will dull your mind; destroy the potential for authentic creativity." – John Nash
Thanks for checking out the best Beautiful Mind Movie quotes. Feel free to share the quotes with your friends. Leave a comment below and which are your favorite Beautiful Mind Movie quotes ?
See also:
Pursuit of Happyness Quotes | Black Panther Quotes | The Wolf of Wall Street Quotes | Godfather Quotes | The Notebook Quotes | Forrest Gump Quotes | Eat Pray Love Quotes
You can find us at – Facebook | Instagram | LinkedIn | Pinterest | Twitter