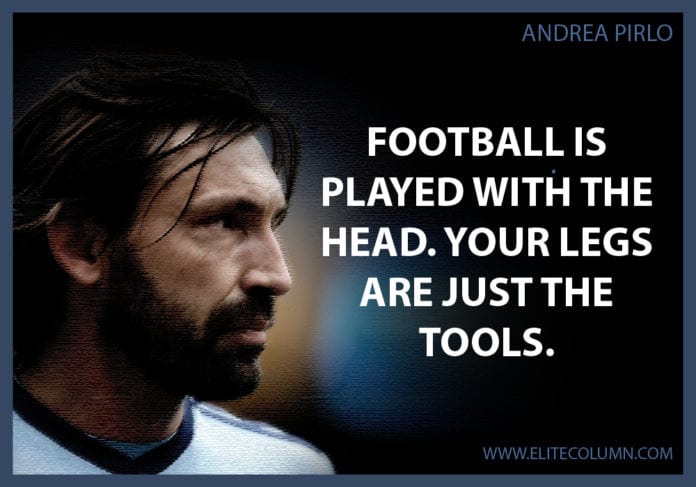 There are very few people who watch football and don't love Andrea Pirlo. An Italian football player, this great man is always in the news either for his game or for his quotes. Many regard him as one of the best exponents of the game and he has also won several awards to his credit. To some, he is a philosopher in the guise of a footballer because his statements and quotes are filled with great wisdom, knowledge and thoughts about life. Below are some of the best known Andrea Pirlo quotes the sport star has given which can give us a kick for life. Andrea Pirlo quotes will help in getting your game strong.
10 Inspirational Andrea Pirlo Quotes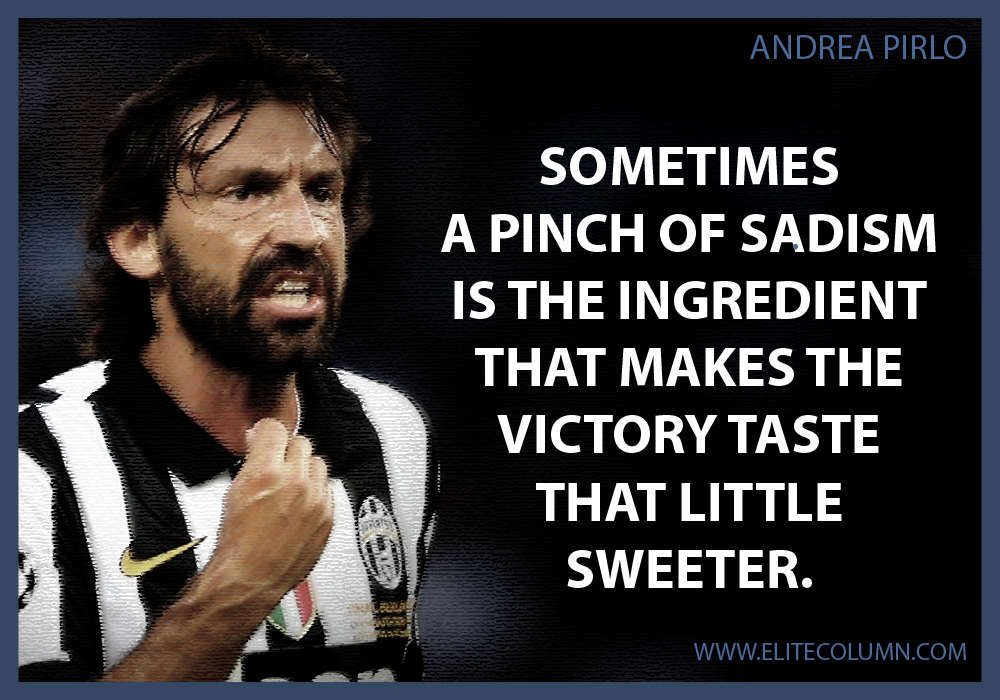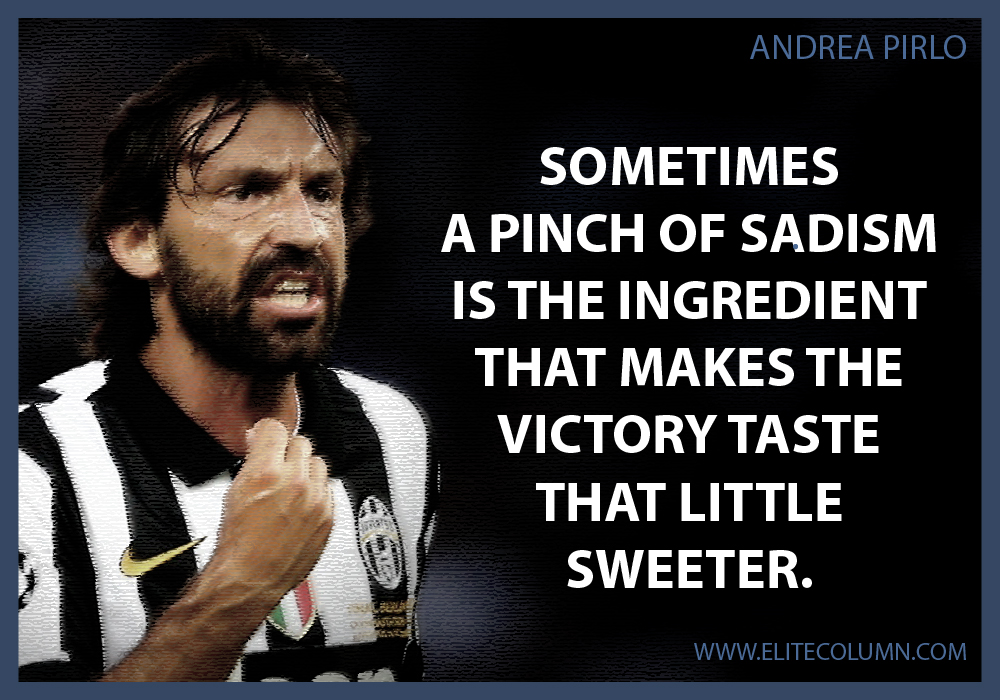 1. "Sometimes a pinch of sadism is the ingredient that makes the victory taste that little sweeter." – Andrea Pirlo
2. "To be useful in defence, to win back the ball, you don't always have to go sliding into the tackle. It's also about your positioning; sometimes all you have to do is take a step back." – Andrea Pirlo
3. "First objective is always that of winning." – Andrea Pirlo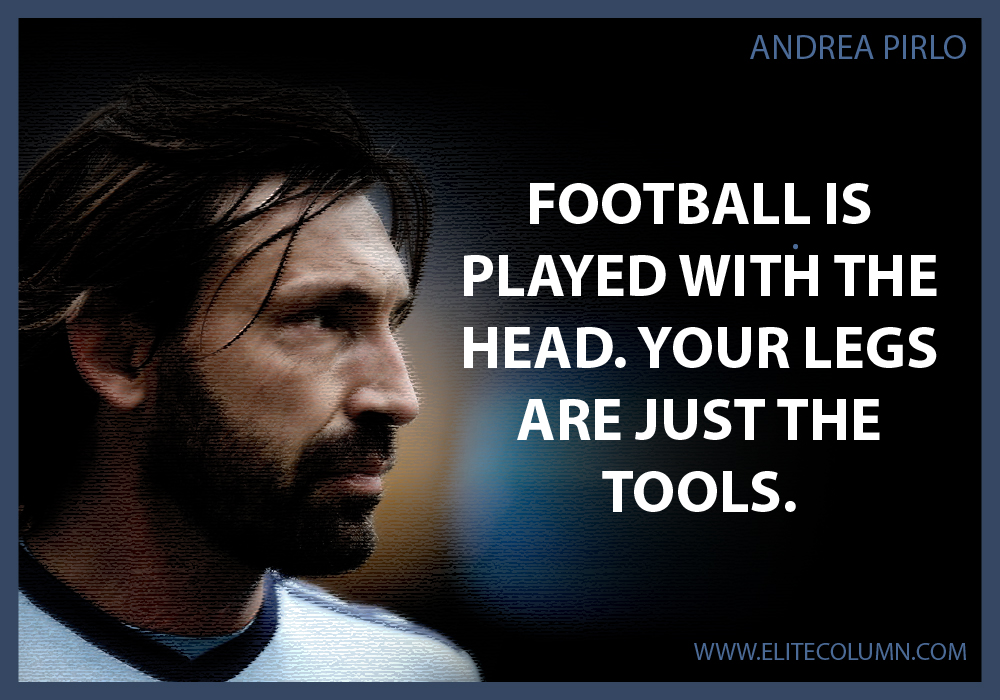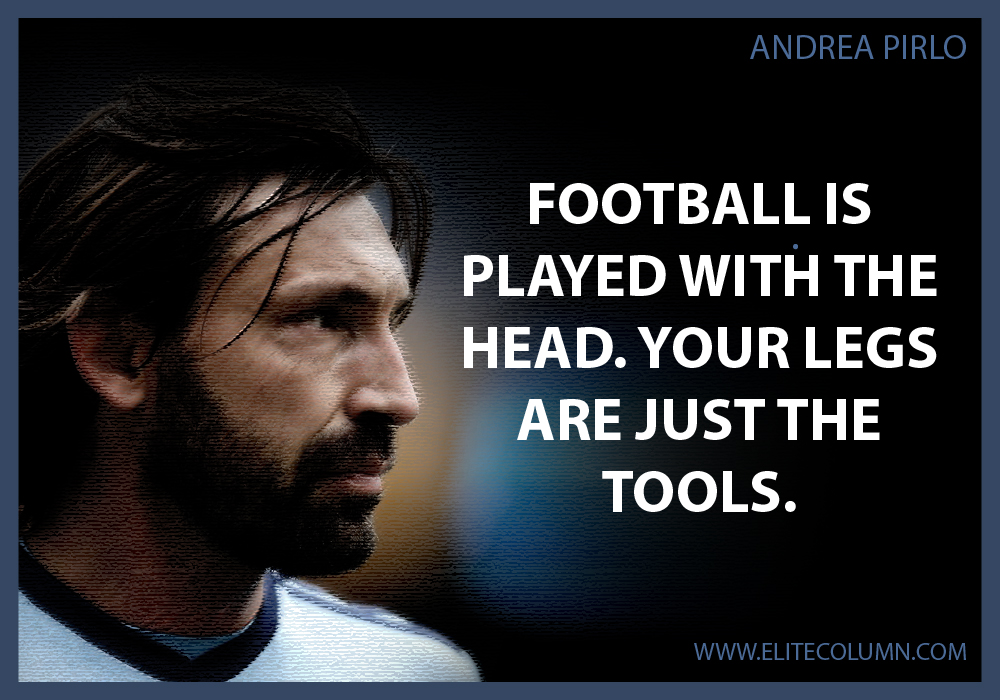 4. "Football is played with the head. Your legs are just the tools." – Andrea Pirlo
5. "When you start to achieve success, you want to get more." – Andrea Pirlo
6. "In football, like in life, there are always millimetres which can change things – the course of a goal or of a life." – Andrea Pirlo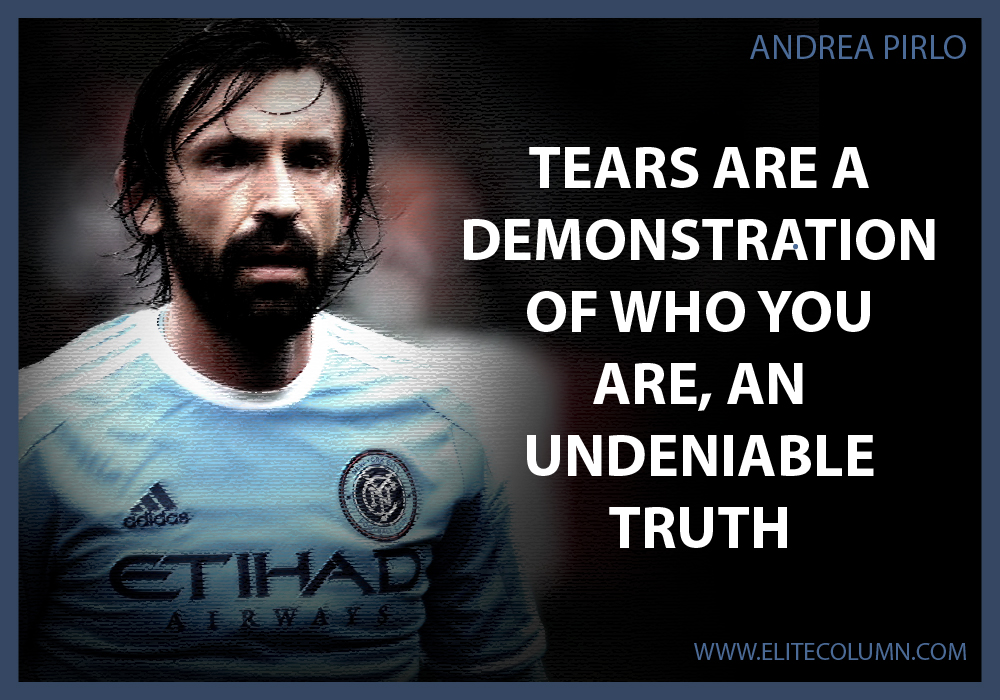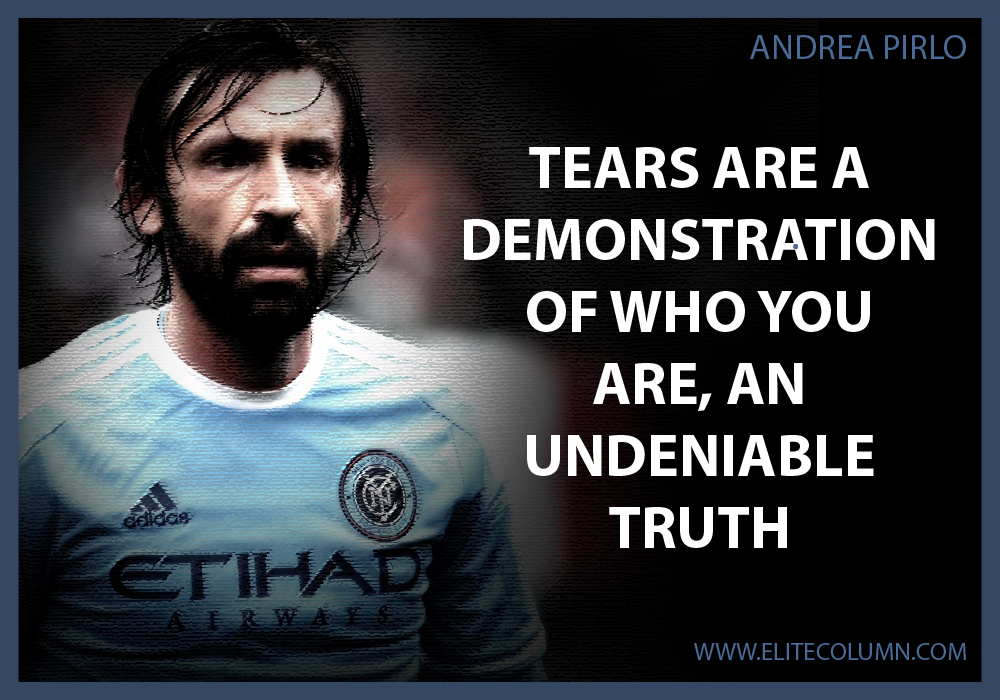 7. "Tears are a demonstration of who you are, an undeniable truth." – Andrea Pirlo
8. "As the years go by, you have to realise when it is the right time to do something different." – Andrea Pirlo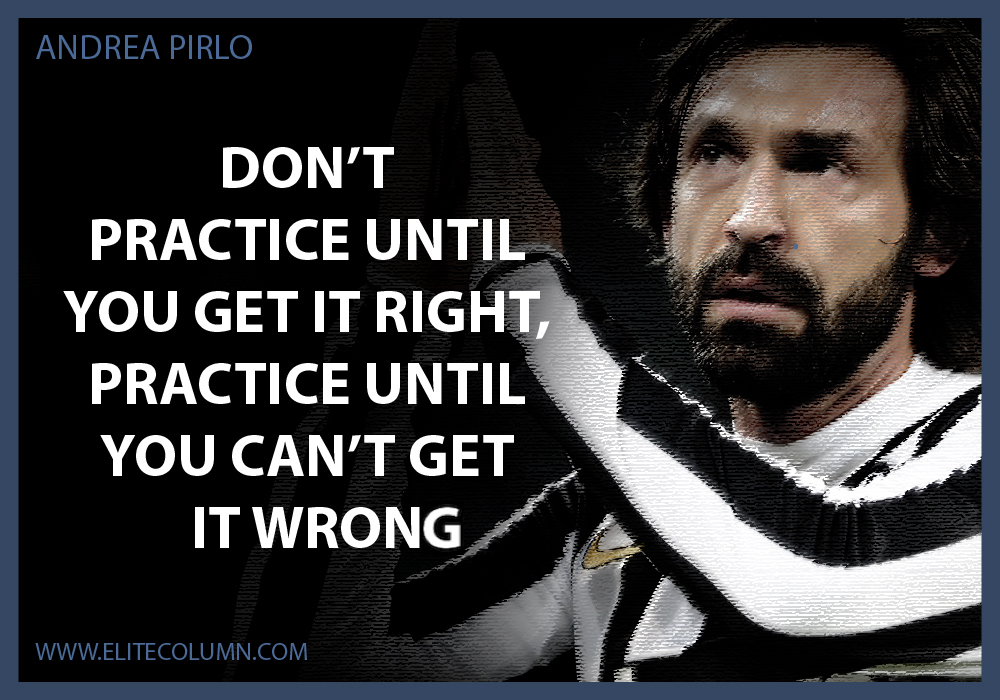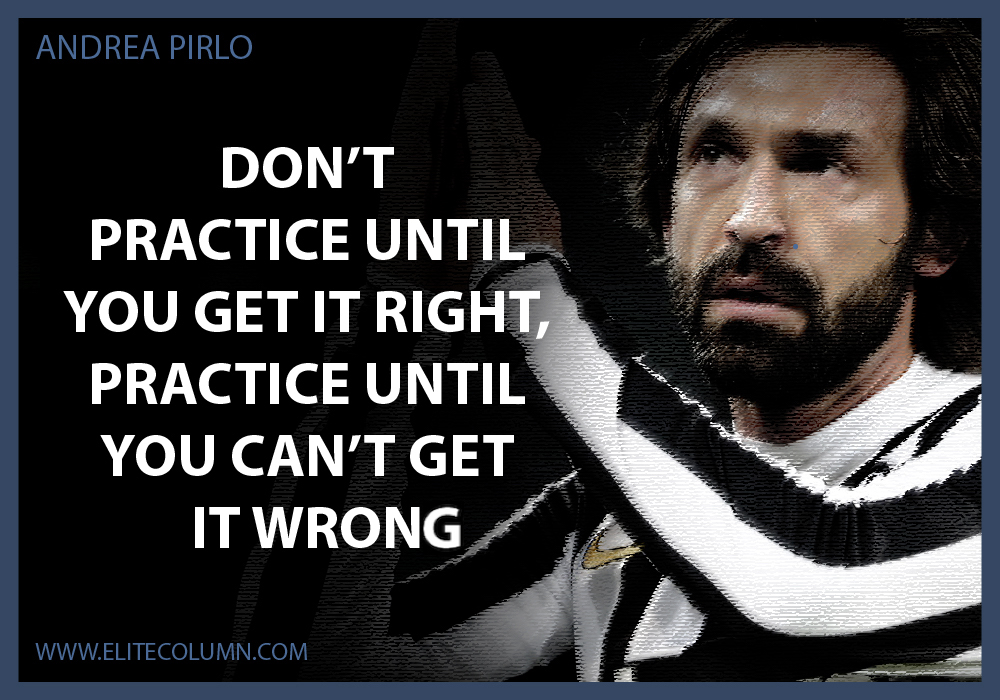 9. "Don't practice until you get it right, practice until you can't get it wrong." – Andrea Pirlo
10. "Not to feel important, be important – that's the most important thing." – Andrea Pirlo
Thanks for checking out the best Andrea Pirlo quotes. Feel free to share the quotes with your friends. Leave a comment below and which are your favorite Andrea Pirlo quotes ?
See also:
David Beckham Quotes | Cristiano Ronaldo Quotes | Lionel Messi Quotes | Football Quotes
You can find us at – Facebook | Instagram | LinkedIn | Pinterest | Twitter