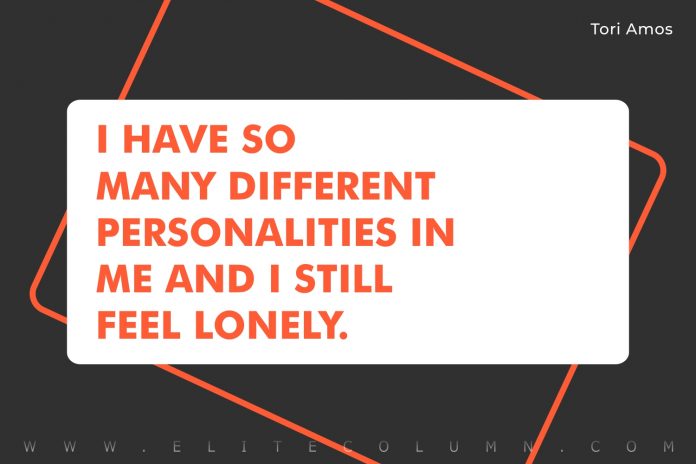 Check out 50 Alone Quotes today.
50 Best Alone Quotes
1. "I am lonely, yet not everybody will do. I don't know why some people fill the gaps and others emphasize my loneliness." – Anaïs Nin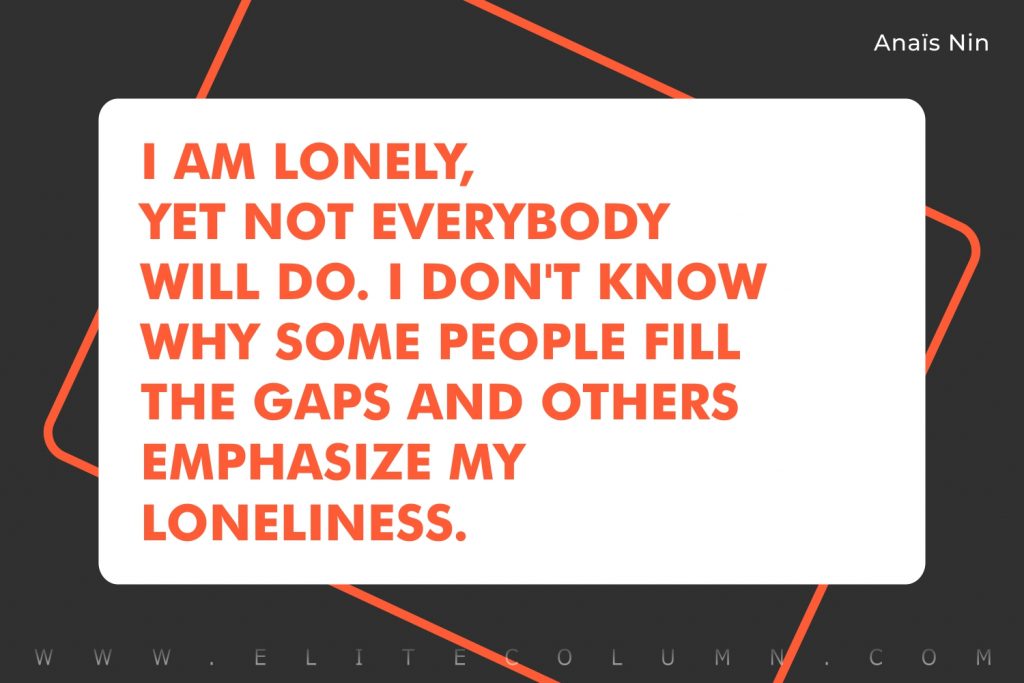 2. "If you have a good inner life, you don't get lonely. I've got a good imagination. I don't miss romance." – Diana Rigg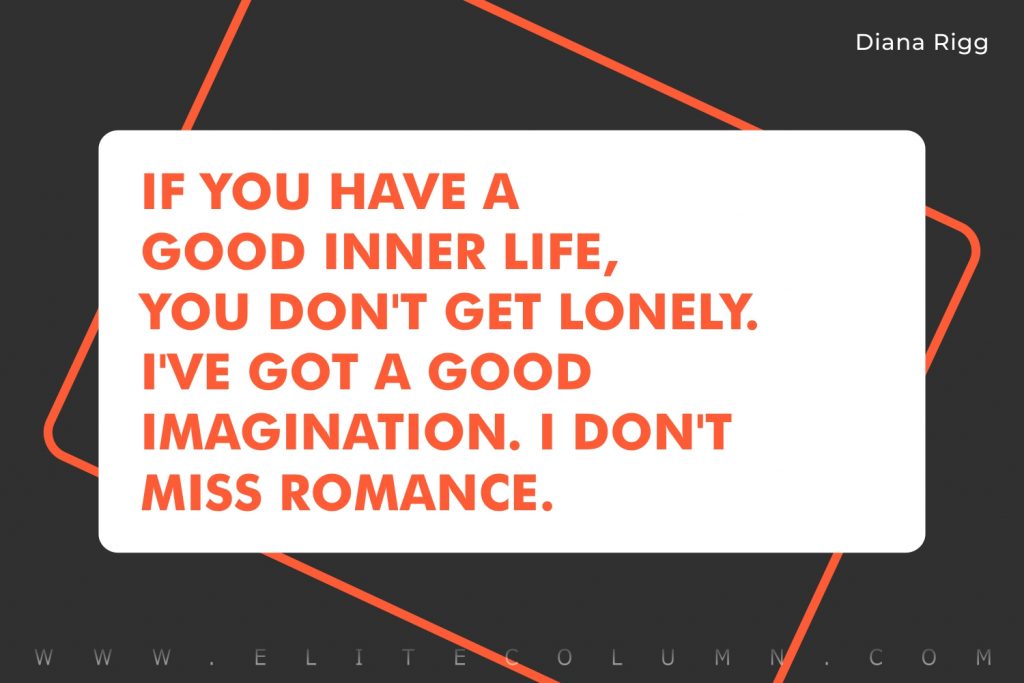 3. "The road had the lonely times, but I kept myself busy." – Buck Owens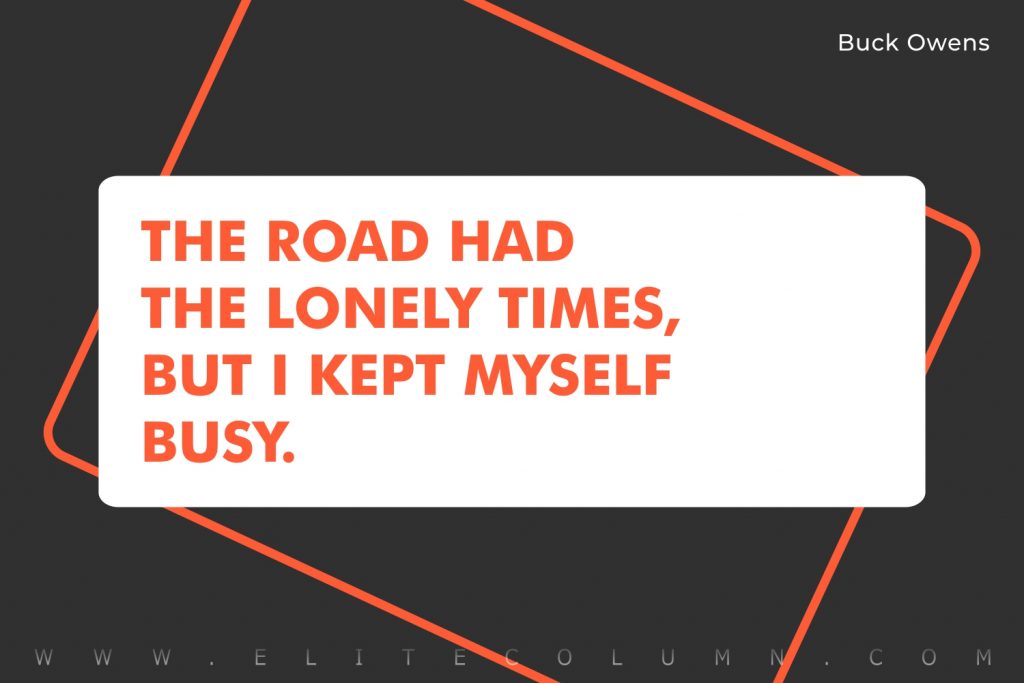 4. "No one really wants to admit they are lonely, and it is never really addressed very much between friends and family. But I have felt lonely many times in my life." – Bill Murray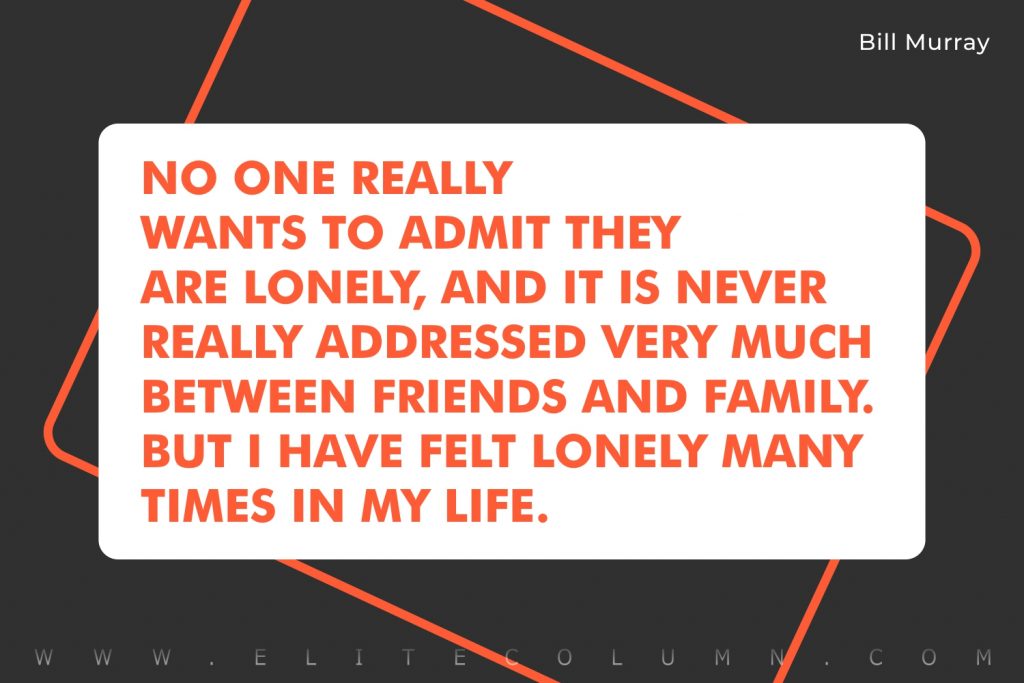 5. "I have so many different personalities in me and I still feel lonely." – Tori Amos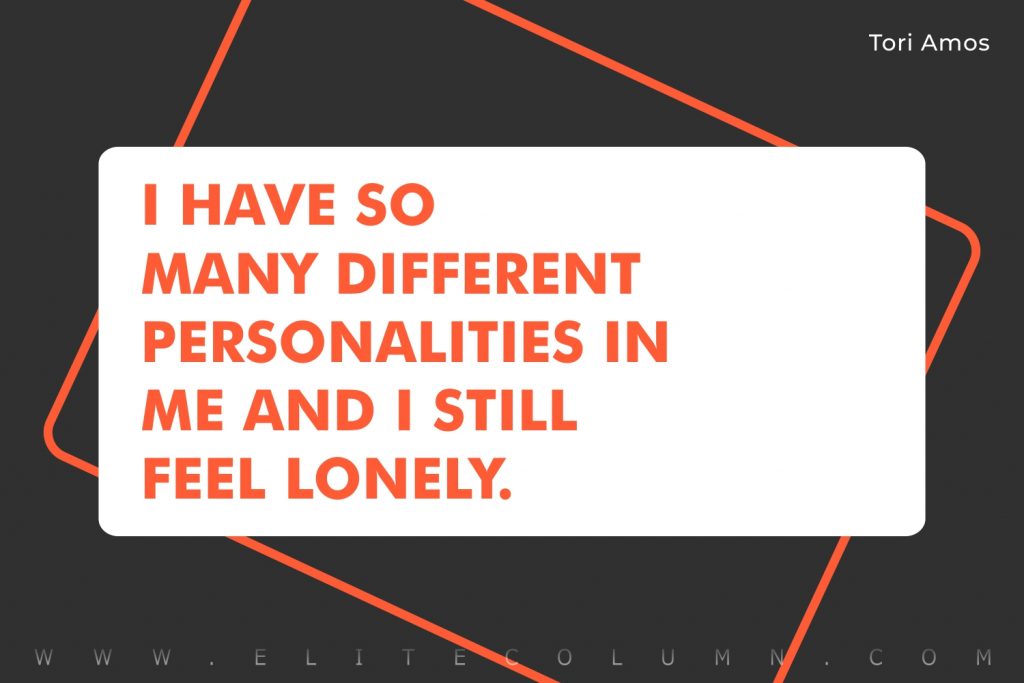 6. "I naturally have a me-against-the-world mentality, and I've been fighting it since I was 13. It's felt like it's only gotten me in lonely, angry places." – Timothee Chalamet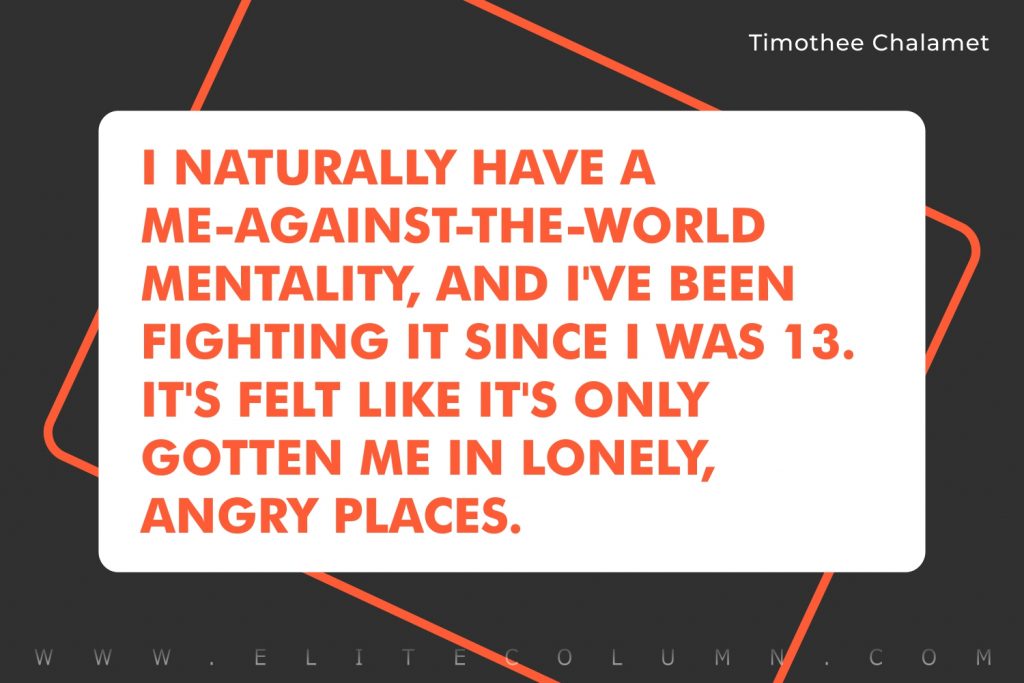 7. "Being the boss anywhere is lonely. Being a female boss in a world of mostly men is especially so." – Robert Frost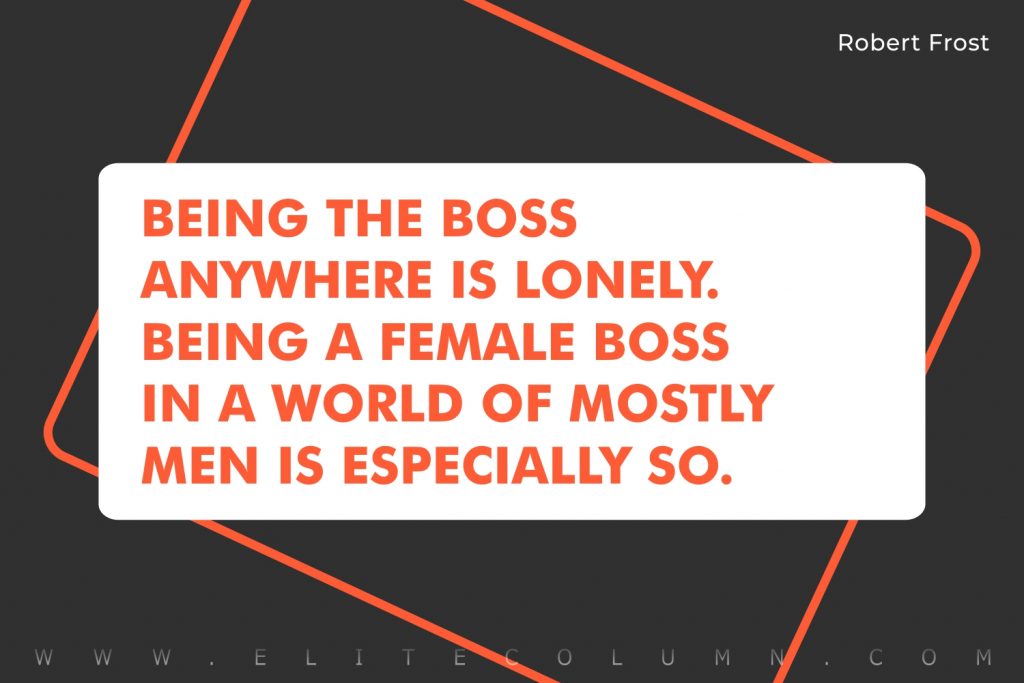 8. "He says he's lonely, horribly lonely because of this love he feels for her. She says she's lonely too. She doesn't say why." – Marguerite Duras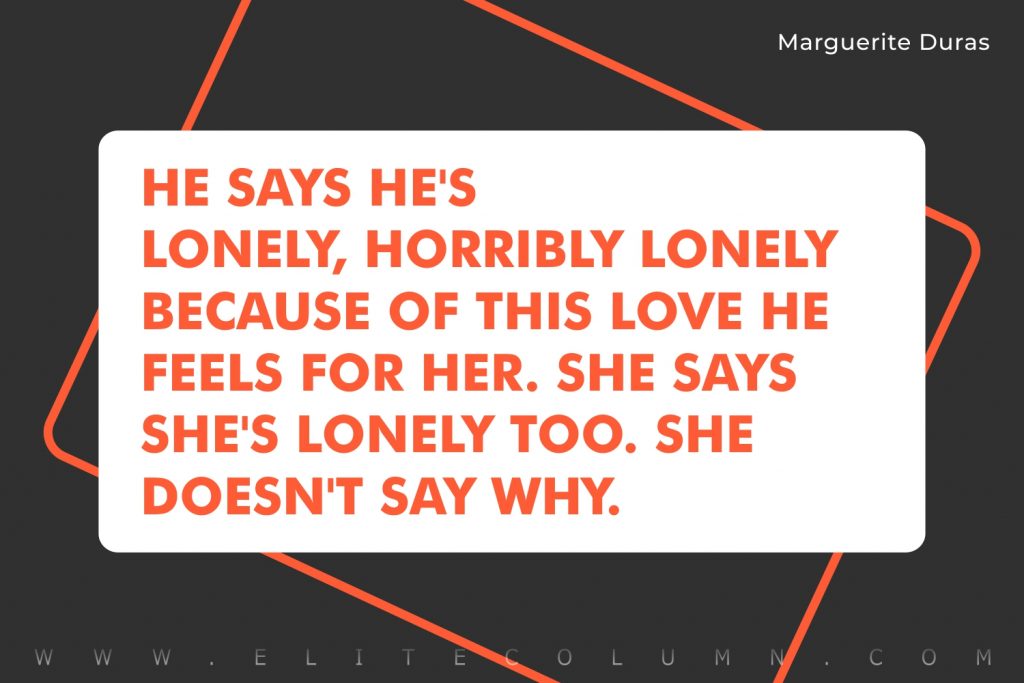 9. "I've sold my soul for freedom. It's lonely but it's sweet." – Melissa Etheridge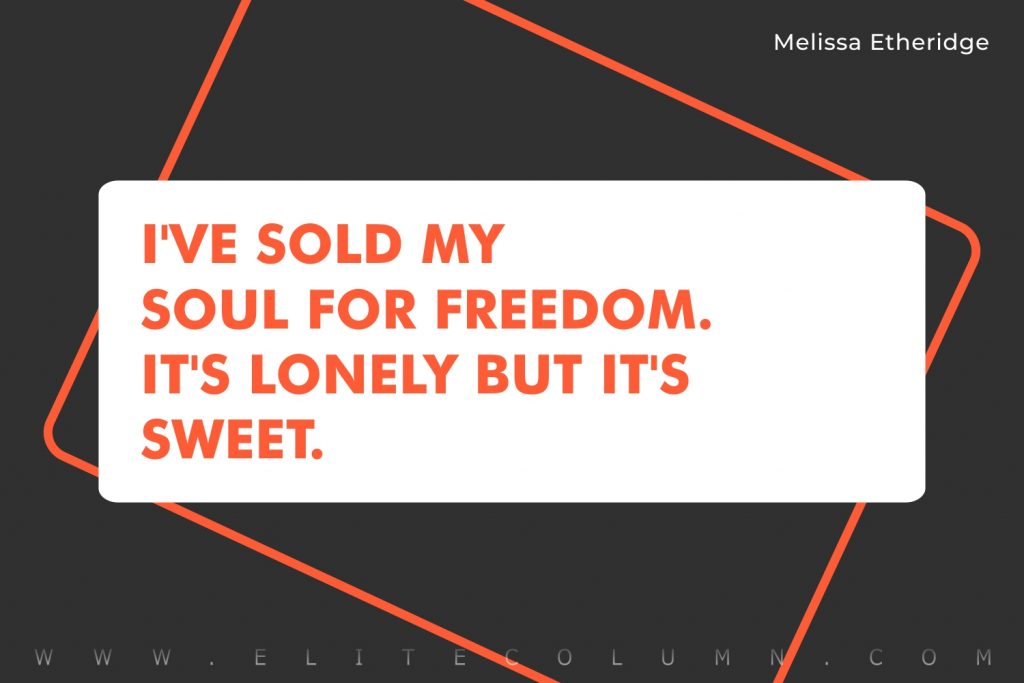 10. "We think constant connection will make us feel less lonely. The opposite is true." – Sherry Turkle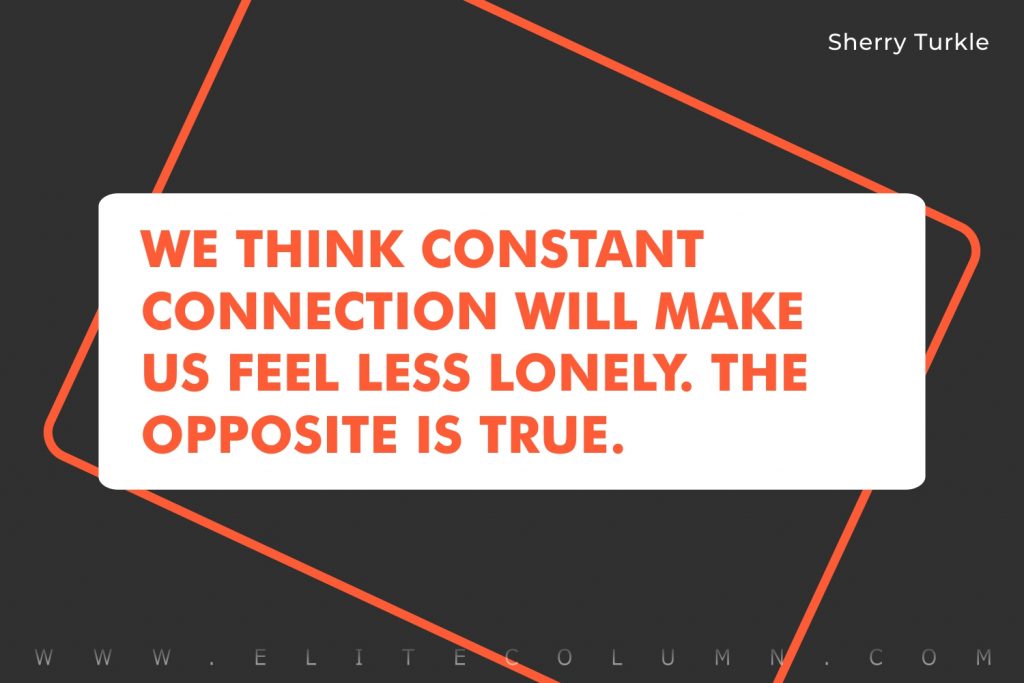 11. "Always give a word or sign of salute when meeting or passing a friend, or even a stranger, if in a lonely place." – Tecumseh
12. "The lonely become either thoughtful or empty." – Mason Cooley
13. "It is strange to be known so universally and yet to be so lonely." – Albert Einstein
14. "Remember: the time you feel lonely is the time you most need to be by yourself. Life's cruelest irony." – Douglas Coupland
15. "Loneliness adds beauty to life. It puts a special burn on sunsets and makes night air smell better." – Henry Rollins
16. "It is far better to be alone, than to be in bad company." – George Washington
17. "If you are lonely when you're alone, you are in bad company." – Jean Paul Sartre
18. "If you make friends with yourself you will never be alone." – Maxwell Maltz
19. "The loneliest moment in someone's life is when they are watching their whole world fall apart, and all they can do is stare blankly." – F. Scott Fitzgerald
20. "I never said, 'I want to be alone.' I only said, 'I want to be left alone.' There is all the difference." – Greta Garbo
21. "It's better to be unhappy alone than unhappy with someone so far." – Marilyn Monroe
22. "You cannot be lonely if you like the person you're alone with." – Wayne Dyer
23. "Loneliness is the human condition. No one is ever going to fill that space. The best you can do is know yourself; know what you want." – Janet Fitch
24. "You come into the world alone and you go out of the world alone yet it seems to me you are more alone while living than even going and coming." – Emily Carr
25. "I restore myself when I'm alone." – Marilyn Monroe
26. "Look at the sky. We are not alone. The whole universe is friendly to us and conspires only to give the best to those who dream and work." – A. P. J. Abdul Kalam
27. "Music was my refuge. I could crawl into the space between the notes and curl my back to loneliness." – Maya Angelou
28. "Yes, I guess you could say I am a loner, but I feel more lonely in a crowded room with boring people than I feel on my own." – Henry Rollins
29. "The only real progress lies in learning to be wrong all alone." – Albert Camus
30. "Loneliness is my least favorite thing about life. The thing that I'm most worried about is just being alone without anybody to care for or someone who will care for me." – Anne Hathaway
31. "What a lovely surprise to finally discover how unlonely being alone can be." – Ellen Burstyn
32. "To live alone is the fate of all great souls." – Arthur Schopenhauer
33. "Life could be wonderful if people would leave you alone." – Charlie Chaplin
34. "Pray that your loneliness may spur you into finding something to live for, great enough to die for." – Dag Hammarskjold
35. "When so many are lonely as seem to be lonely, it would be inexcusably selfish to be lonely alone." – Tennessee Williams
36. "Loneliness is and always has been the central and inevitable experience of every man." – Thomas Wolfe
37. "You're only lonely if you're not there for you." – Phil McGraw
38. "The time you feel lonely is the time you most need to be by yourself." – Douglas Coupland
39. "Success is nothing if you don't have the right people to share it with you're just gonna end up lonely." – Selena Gomez
40. "Absence makes the heart grow fonder, but it sure makes the rest of you lonely." – Charles M. Schulz
41. "Everybody has something that chews them up and, for me, that thing was always loneliness. The cinema has the power to make you not feel lonely, even when you are." – Tom Hanks
42. "Nothing makes us so lonely as our secrets." – Paul Tournier
43. "We're all lonely for something we don't know we're lonely for. How else to explain the curious feeling that goes around feeling like missing somebody we've never even met?" – David Foster Wallace
44. "Wherever you are in the world, whoever you are with, sometimes you feel desperately lonely." – Vanessa Kirby
45. "What is the opposite of two? A lonely me, a lonely you." – Richard Wilbur
46. "I like the idea of being alone. I like the idea of often being alone in all aspects of my life. I like to feel lonely. I like to need things." – Robert Plant
47. "Forget sex or politics or religion, loneliness is the subject that clears out a room." – Douglas Coupland
48. "The thing that makes you exceptional, if you are at all, is inevitably that which must also make you lonely." – Lorraine Hansberry
49. "When you're away, I'm restless, lonely, Wretched, bored, dejected; only here's the rub, my darling dear, I feel the same when you're near." – Samuel Hoffenstein
50. "If you are afraid of being lonely, don't try to be right." – Jules Renard
Thanks for checking out the best Alone Quotes. Feel free to share the quotes with your friends. Leave a comment below and which are your favourite Alone Quotes ?
See also:
Sarcastic Quotes | New Year Quotes | Teamwork Quotes | Single Quotes | Missing Someone Quotes | Baby Quotes | Butterfly Quotes |Aesthetic Quotes
You can find us at – Facebook | Instagram | LinkedIn | Pinterest | Twitter