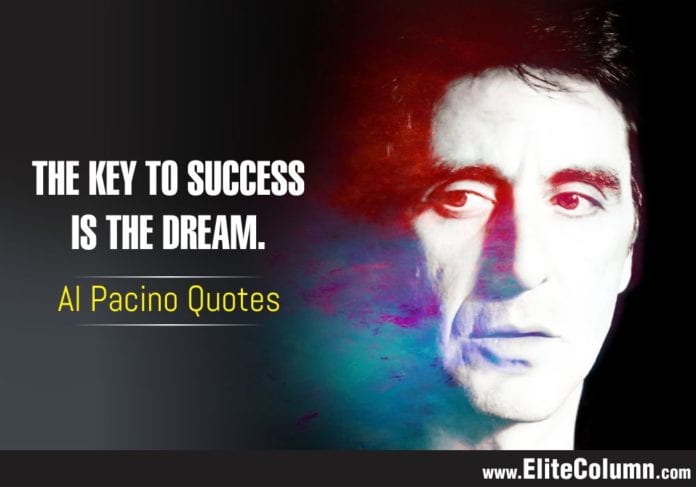 A legend was born when the Godfather released in 1972. Al Pacino, who played the role of the brooding yet dynamic underworld don Michael Corleone, was instantly catapulted to the fame and popularity no one has ever experienced in the entire Hollywood history. Along with the actors, the movie Godfather itself is considered as one of the best films ever created. Al Pacino quotes will you courage to face the challenges in your life. We bring to you some famous Al Pacino quotes.
24 Motivational Al Pacino Quotes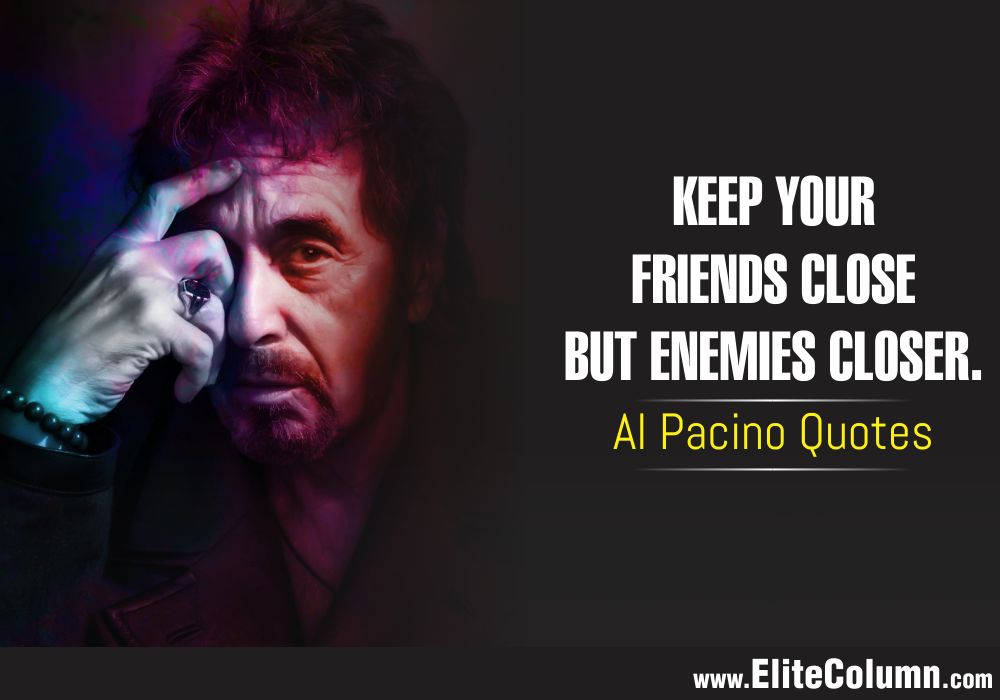 1. "Keep your friends close but enemies closer." – Al Pacino
2. "Money makes your life easier. If you're lucky to have it, you're lucky." – Al Pacino
3. "Sometimes it's better to be with the devil you know than the angel you didn't know." – Al Pacino
4. "If you get all tangled up, just tango on." – Al Pacino
5. "Forget the career, do the work. If you feel what you are doing is on line and you're going someplace and you have a vision and you stay with it, eventually things will happen." – Al Pacino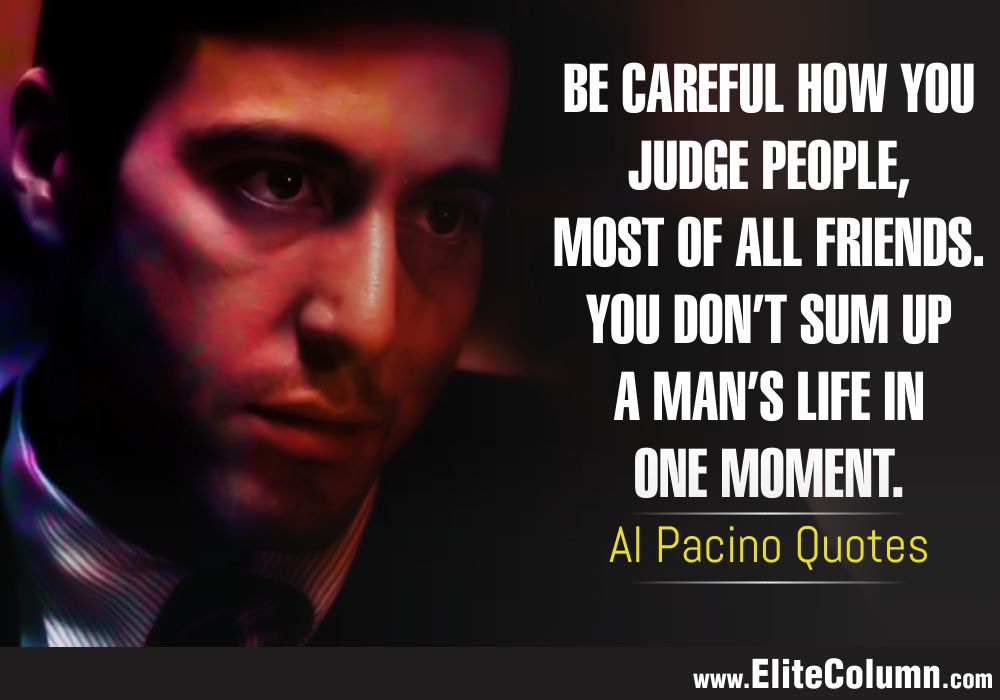 6. "Be careful how you judge people, most of all friends. You don't sum up a man's life in one moment." – Al Pacino
7. "The actor becomes an emotional athlete. The process is painful – my personal life suffers." – Al Pacino
8. "All I am is what I am going after." – Al Pacino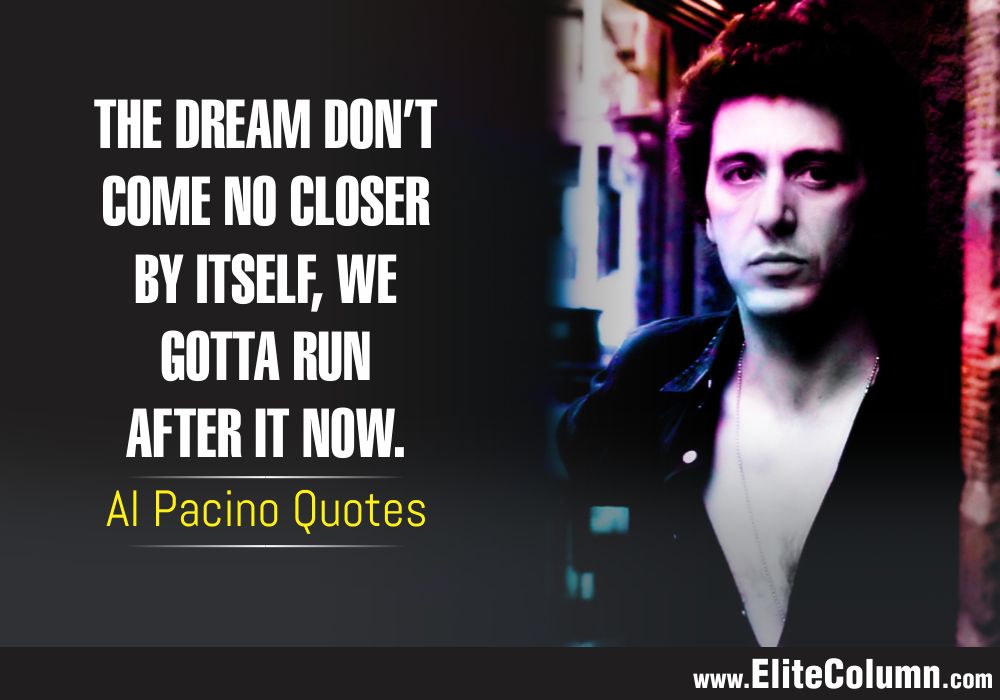 9. "The dream don't come no closer by itself, we gotta run after it now." – Al Pacino
10. "My first language was shy. It's only by having been thrust into the limelight that I have learned to cope with my shyness." – Al Pacino
11. "On any given Sunday you're gonna win or you're gonna lose. The point is – can you win or lose like a man?" – Al Pacino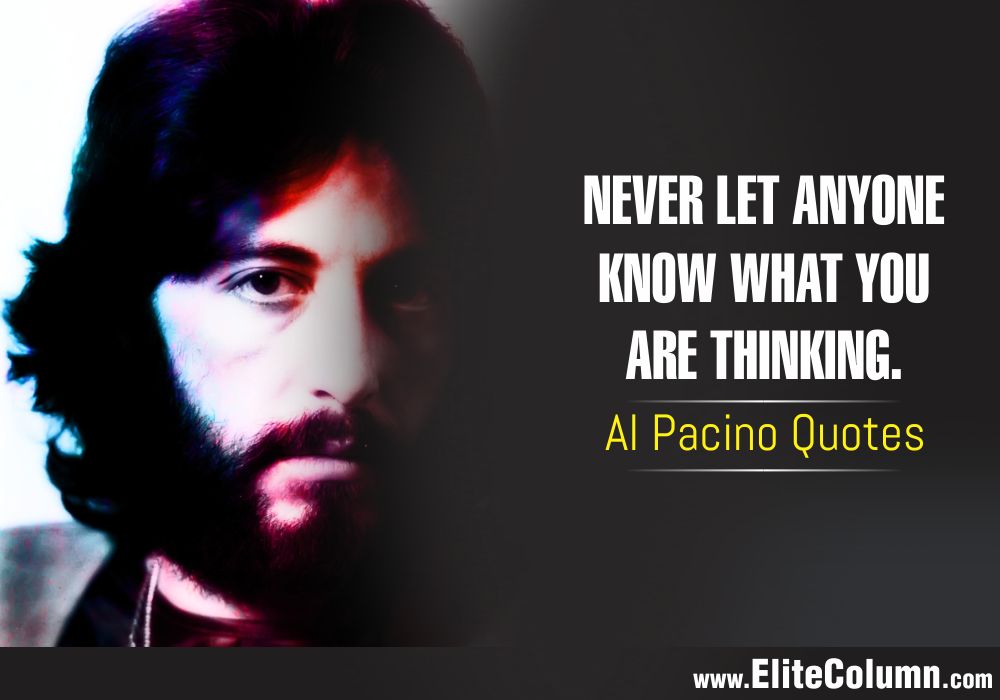 12. "Never let anyone know what you are thinking." – Al Pacino
13. "The fruit falls off the tree. You don't shake it off before it's ready to fall." – Al Pacino
14. "If something is working, don't fix it. Keep going. Go with the glow." – Al Pacino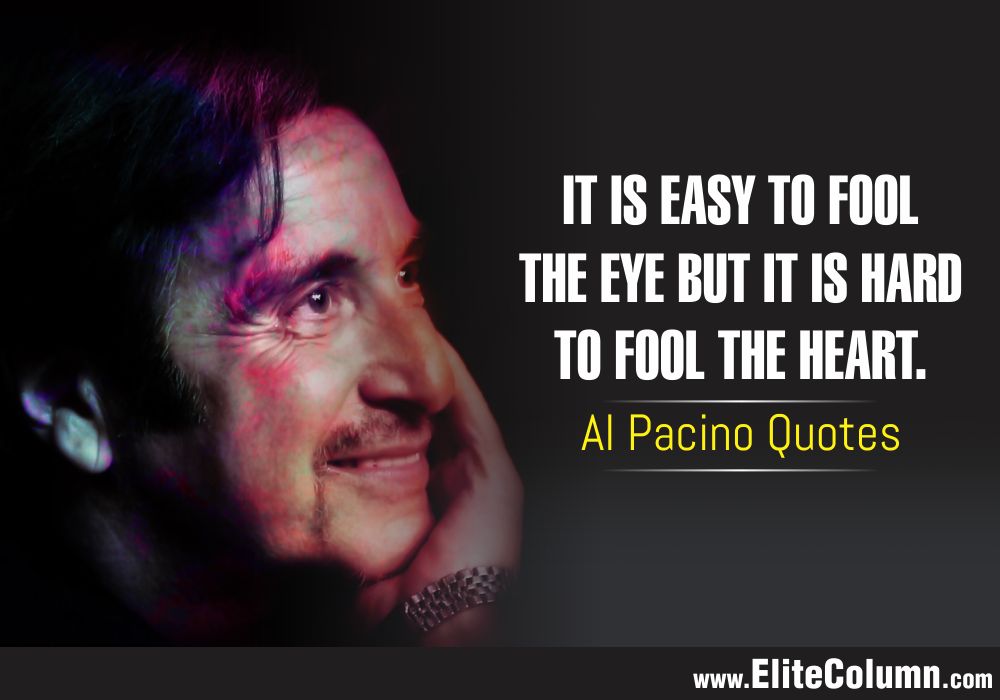 15. "It is easy to fool the eye but it is hard to fool the heart." – Al Pacino
16. "Man is a little bit better than his reputation, and a little bit worse." – Al Pacino
17. "If you can identify with people, you can empathize with people and therefore you understand things." – Al Pacino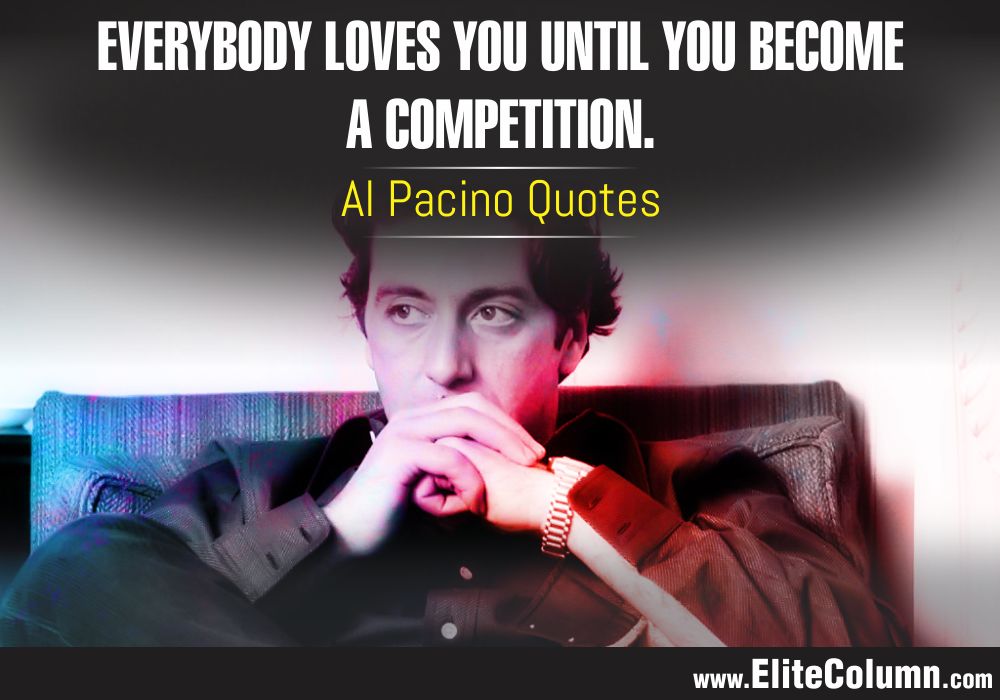 18. "Everybody loves you until you become a competition." – Al Pacino
19. "You'll never be alone if you've got a book." – Al Pacino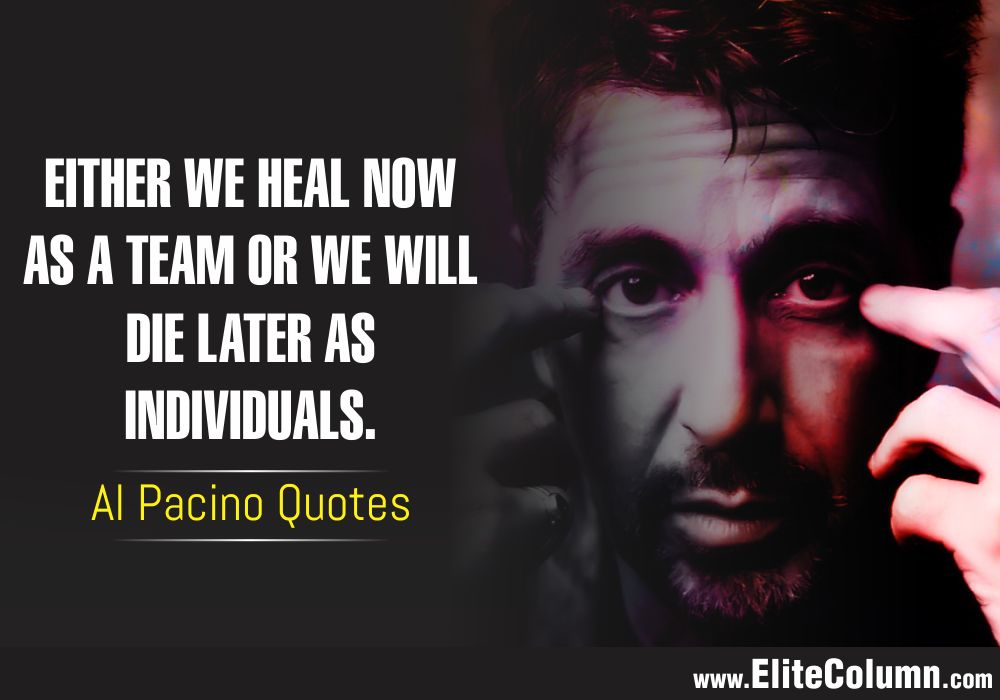 20. "Either we heal now as a team or we will die later as individuals." – Al Pacino
21. "I believe in one day at a time; you've got TODAY, that's what you've got." – Al Pacino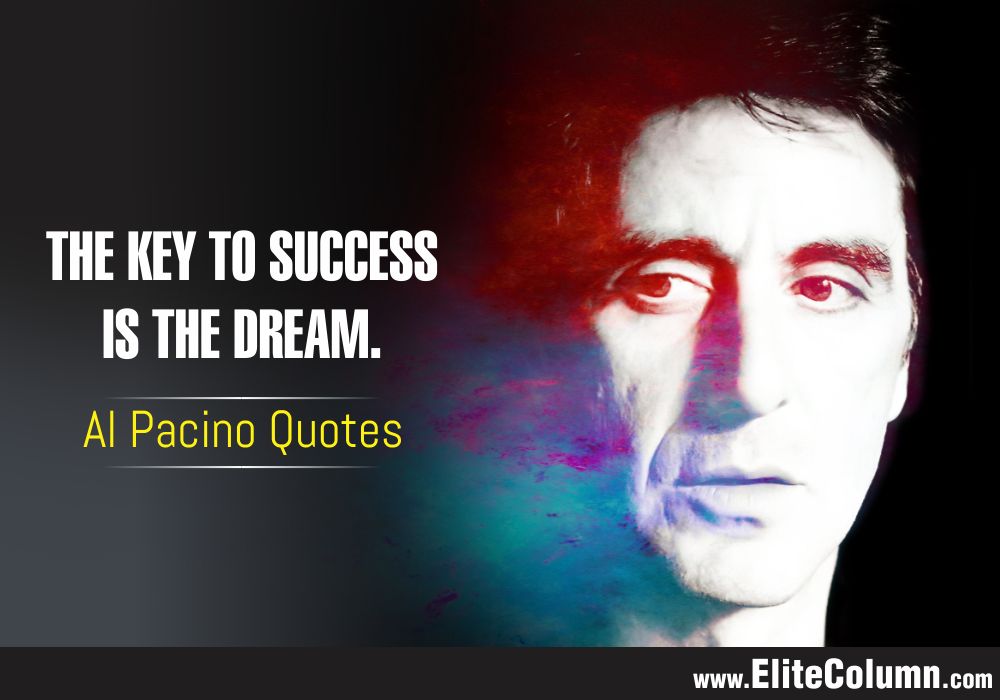 22. "The key to success is the dream." – Al Pacino
23. "Sometimes what we imagine and the world aren't different things. Sometimes they are the same exact thing." – Al Pacino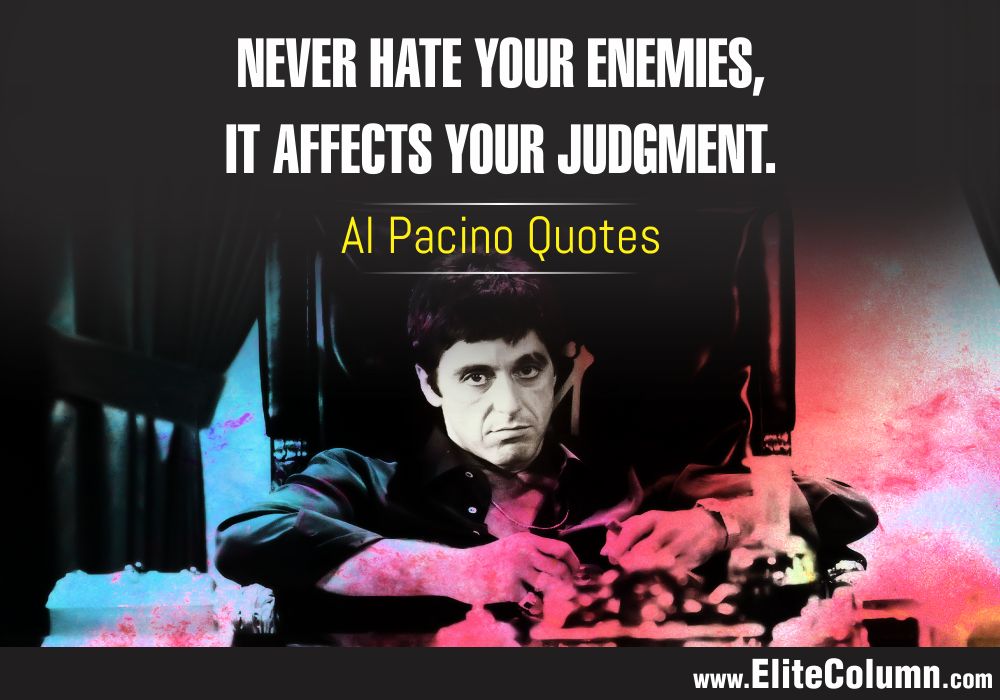 24. "Never hate your enemies, it affects your judgment." – Al Pacino
Thanks for checking out the best Al Pacino quotes. Feel free to share the quotes with your friends. Leave a comment below and which are your favorite Al Pacino quotes ?
See also:
Kamal Hassan Quotes | Paul Walker Quotes | Dwayne Johnson Quotes | Angelina Jolie Quotes | Rajinikanth Quotes | Jason Momoa Quotes | Johnny Depp Quotes | Liam Hemsworth Quotes
You can find us at – Facebook | Instagram | LinkedIn | Pinterest | Twitter