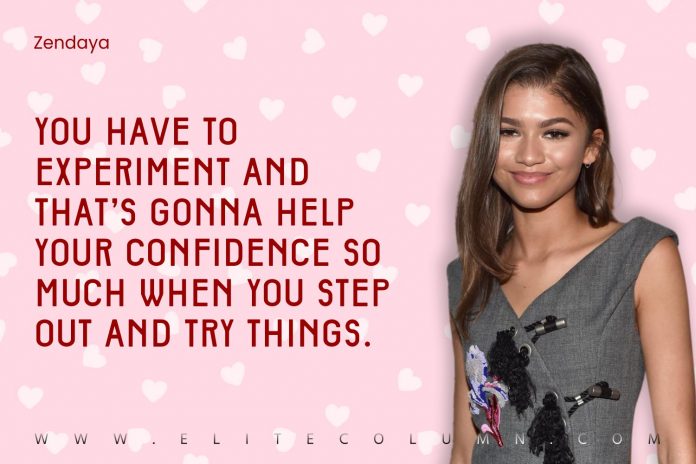 Check out 30 Zendaya Quotes today.
30 Best Zendaya Quotes
1. "I love to entertain and make people laugh." – Zendaya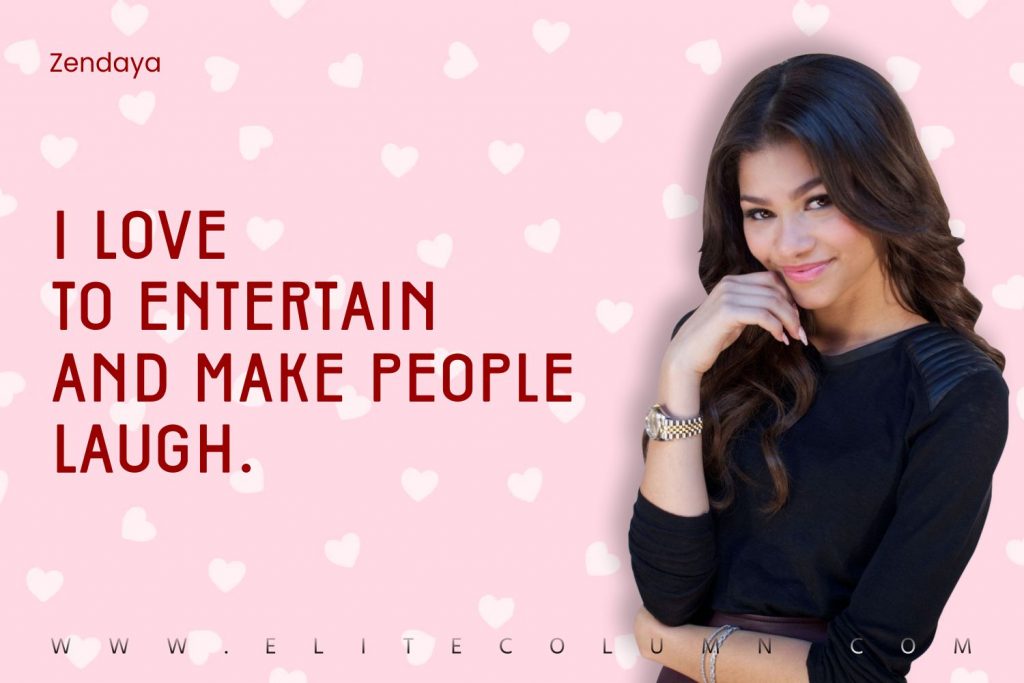 2. "I try to be nice to everyone, because I have no clue what's going on in their world." – Zendaya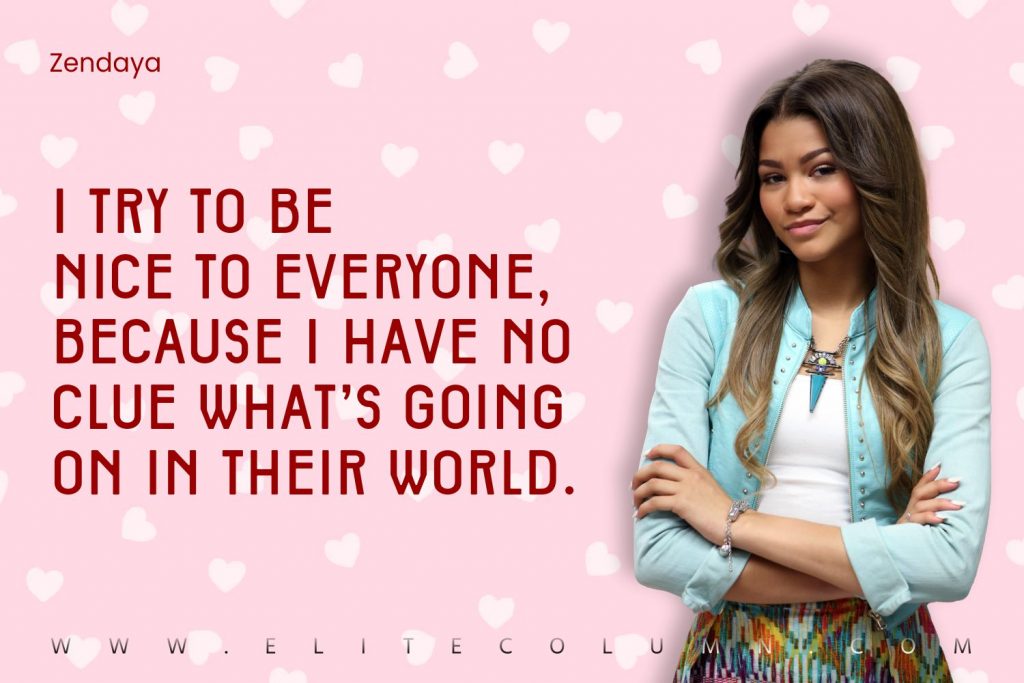 3. "I have standards I don't plan on lowering for anybody… including myself." – Zendaya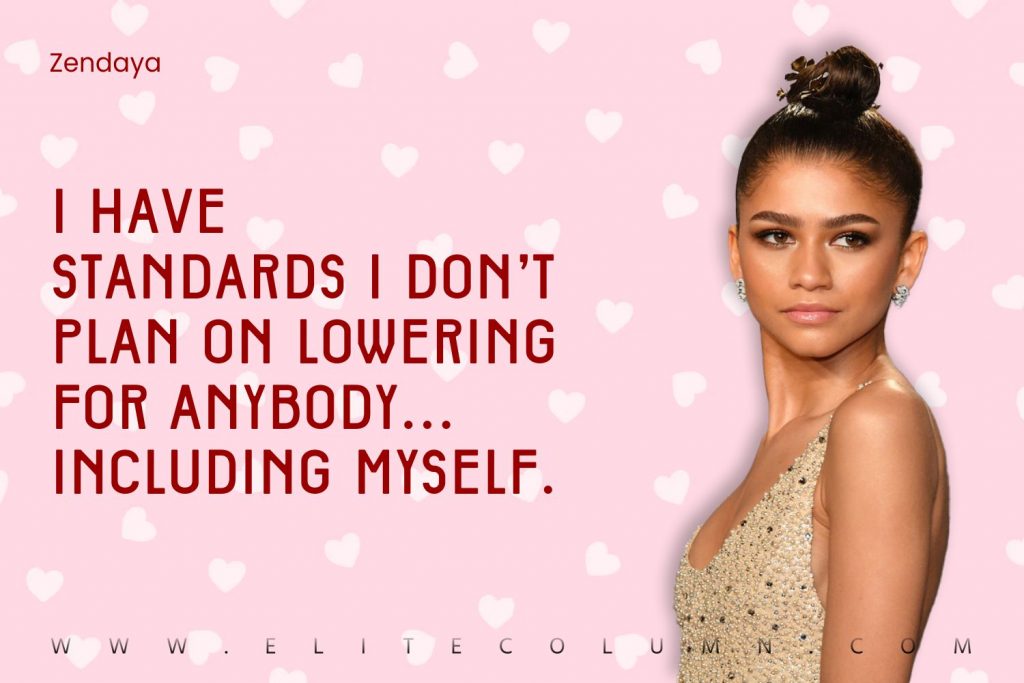 4. "It's important to know when to take your time and not overspend and overdo things." – Zendaya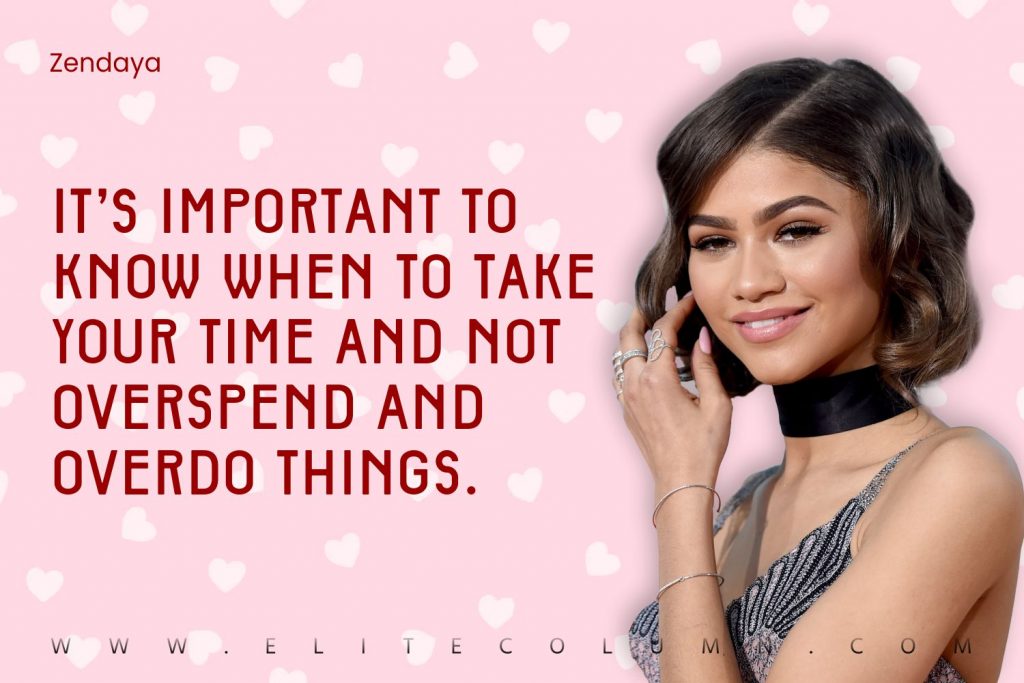 5. "You have to experiment and that's gonna help your confidence so much when you step out and try things." – Zendaya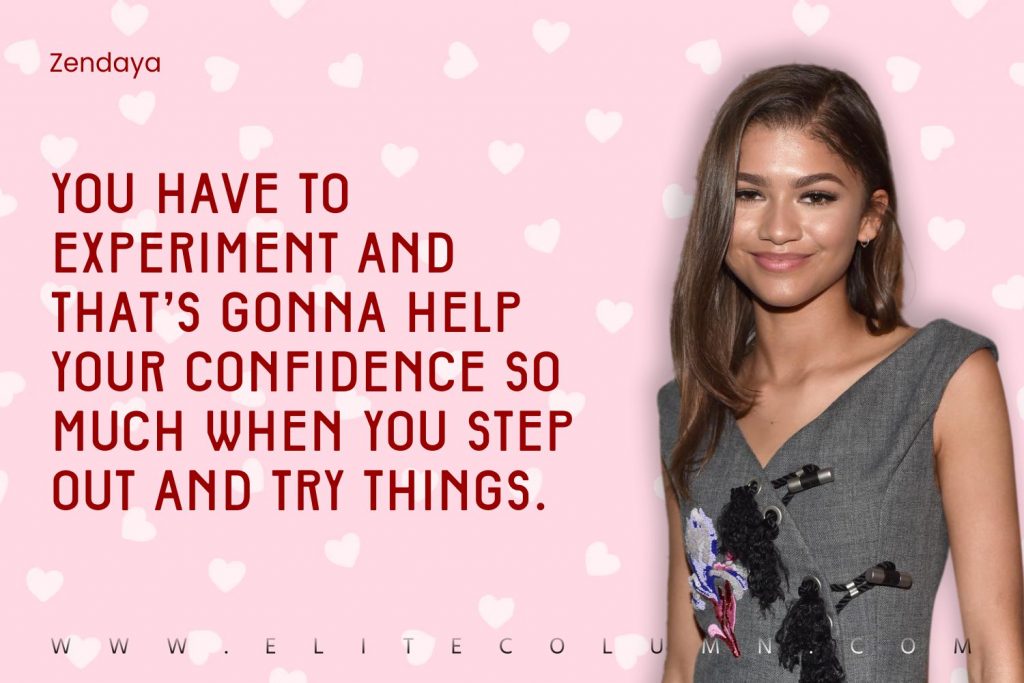 6. "If I want to do something powerful or special, then I contact people I think are smart, educated, inspiring and I'll say, "What are you doing? How can I help?" – Zendaya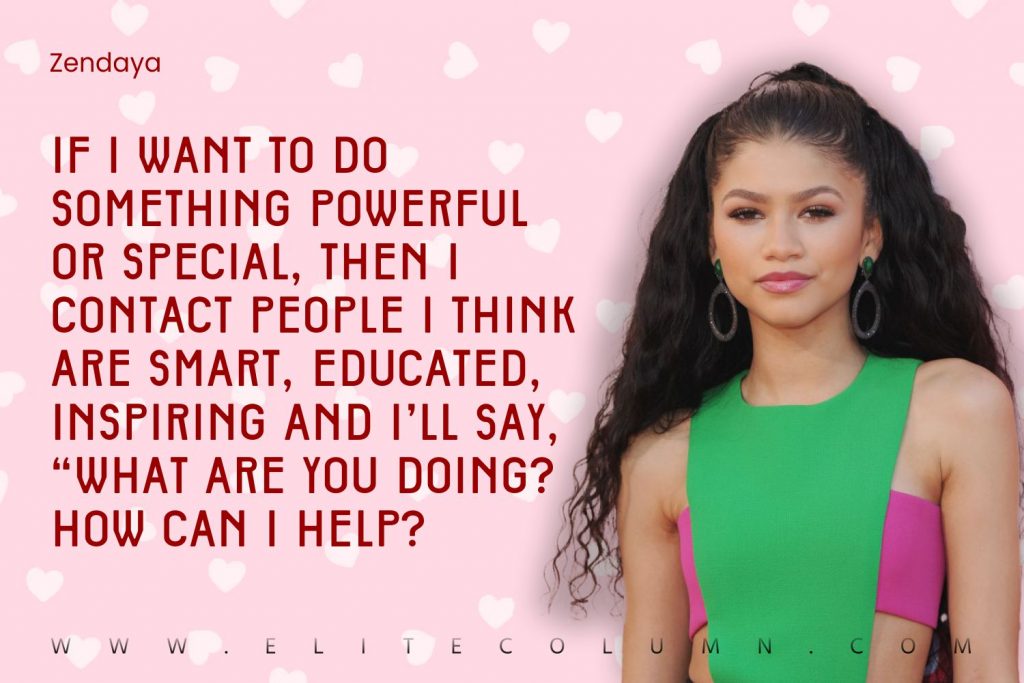 7. "You can't grow and gain confidence from wearing the same thing every day." – Zendaya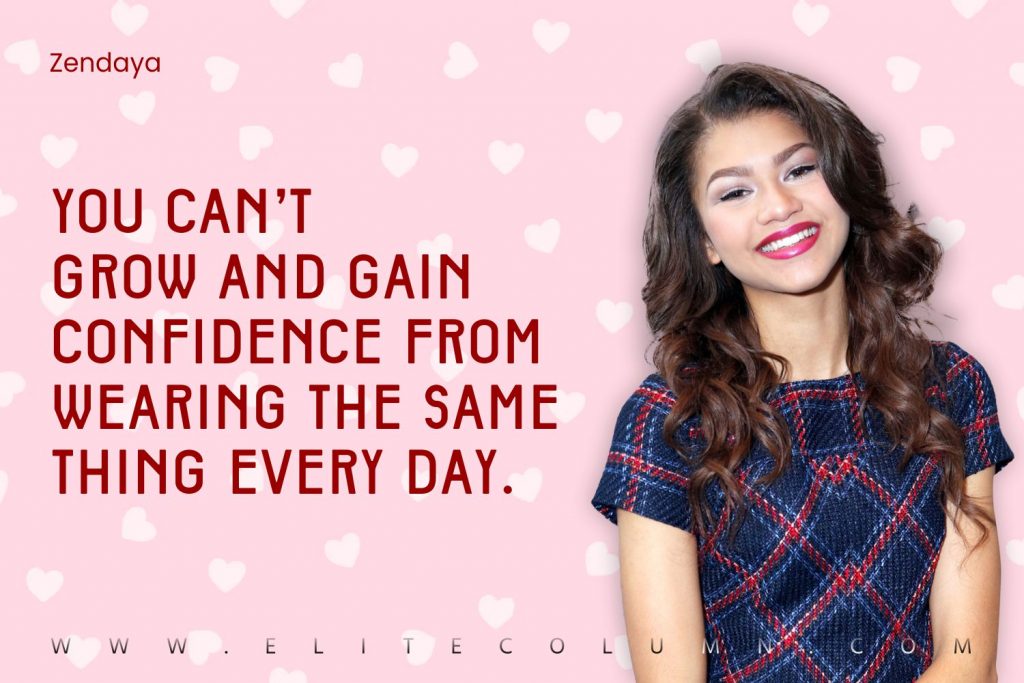 8. "I was very inspired by working women, and also women who aren't working yet!" – Zendaya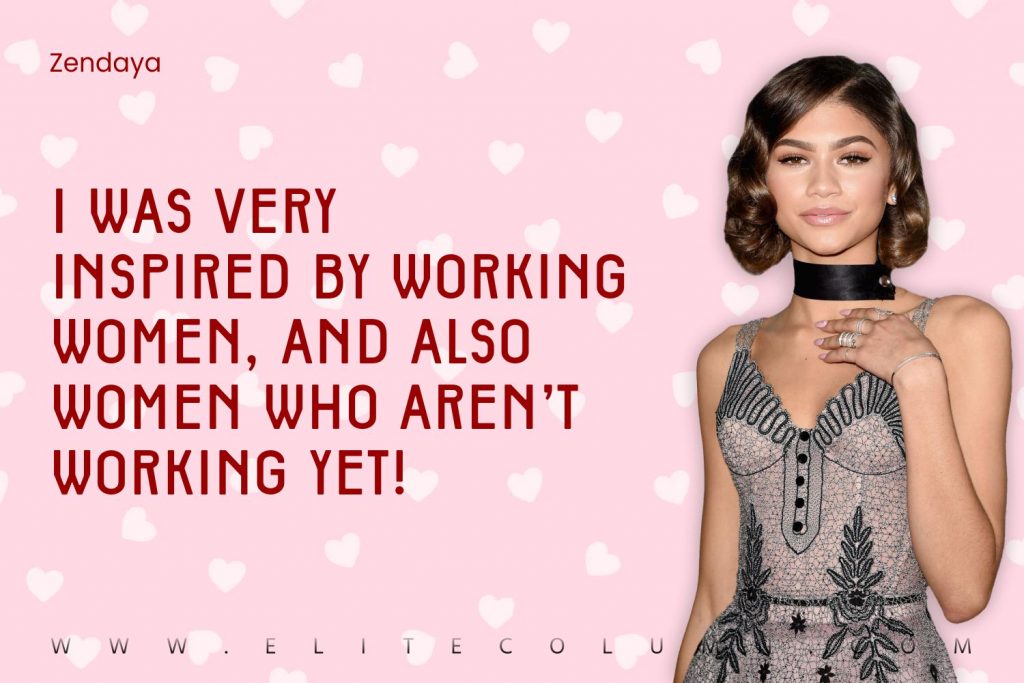 9. "I love hearing educated people speak and just shut everyone up… knowledge is always the loudest voice." – Zendaya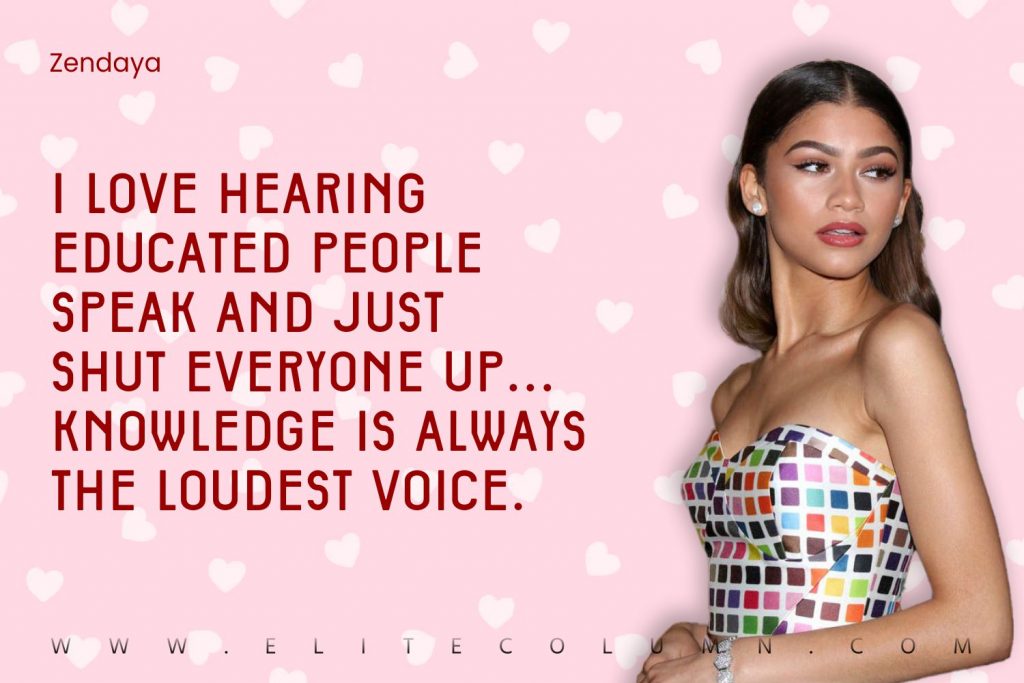 10. "I'm one of those people who doesn't follow trends. I set them." – Zendaya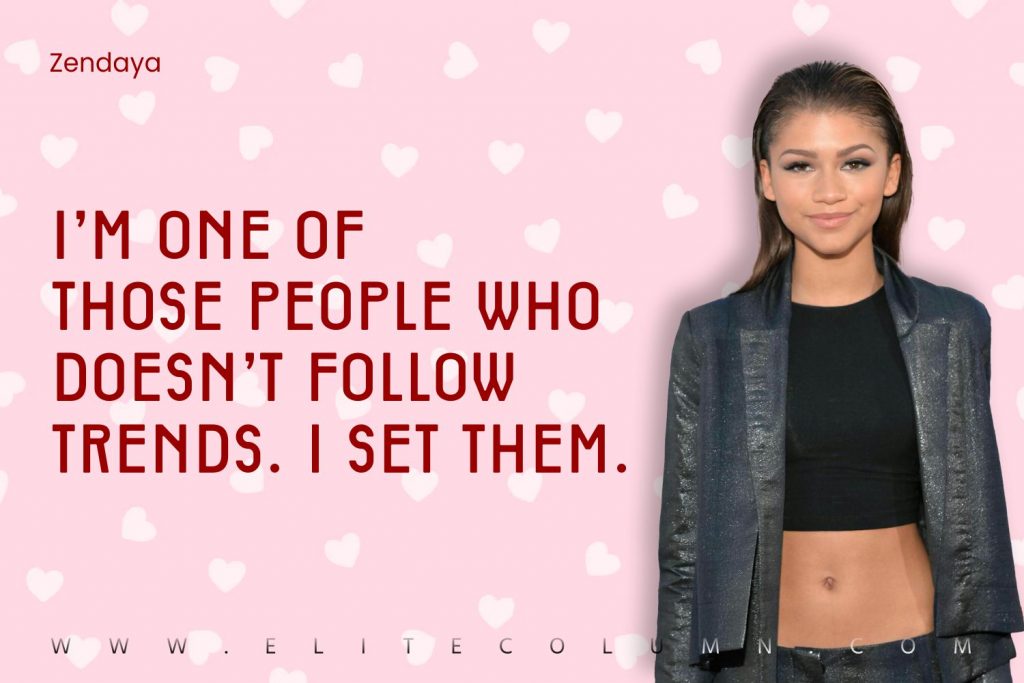 11. "I believe you should wear whatever you feel confident in." – Zendaya
12. "It's so hard for women to be happy for one another, like genuinely happy. Once you find that, you know you've found true self-happiness." – Zendaya
13. "The best thing is to realize that you are who you are and you gotta work with what you got." – Zendaya
14. "I like to find things in real life that let me get involved. Or if you need a break, go hang out with your family." – Zendaya
15. "I think we are in a time where the youth play such a huge role. It's up to us to go the extra mile to vote and raise our voices." – Zendaya
16. "Determination. No matter what field you're in, determination will surely get you to the top." – Zendaya
17. "If you don't try things and take risks, you don't really grow and figure out what you want." – Zendaya
18. "I think women are very powerful and I think we're more powerful together than separated." – Zendaya
19. "There are so many great things in life; why dwell on negativity?" – Zendaya
20. "I have a really strong passion for what I do. I don't see myself doing anything else." – Zendaya
21. "Money does not make you look expensive, it's taste." – Zendaya
22. "With anything, you have to approach from an educational, mature standpoint." – Zendaya
23. "I've always been transparent in who I am as a person." – Zendaya
24. "I want to show that you don't have to be older to live your dreams; you can do it at any age" – Zendaya
25. "I just see me, an ordinary girl. I know my life is not typical, but I have tried to stay really grounded and true to myself. My family really helps me with that." – Zendaya
26. "I want young people to know there is no age limit to when they can start their own business or when they can become a boss." – Zendaya
27. "My generation has the opportunity to change the world." – Zendaya
28. "A, surround yourself by positive people who will help you reach your goal and support you. And B, go for it!" – Zendaya
29. "The secret to a really great friendship is just creating fun memories whenever you're with that person." – Zendaya
30. "I don't mind if people look at me like I'm crazy. I'm just being me." – Zendaya
Thanks for checking out the best Zendaya Quotes. Feel free to share the quotes with your friends. Leave a comment below and which are your favourite Zendaya Quotes ?
See also:
Jennifer Aniston Quotes | Chris Rock Quotes | Sean Connery Quotes | Rupaul Quotes | John Mulaney Quotes
Nipsey Hussle Quotes | Osho Quotes | Dr Seuss Quotes | Malcolm X Quotes | CS Lewis Quotes | Jordan Peterson Quotes
You can find us at – Facebook | Instagram | LinkedIn | Pinterest | Twitter