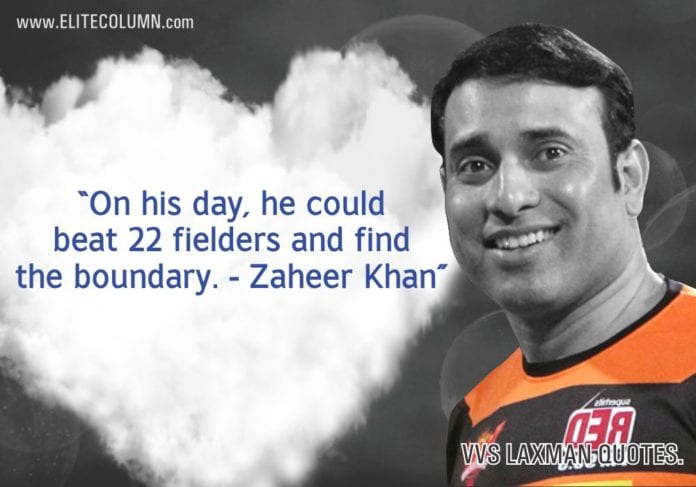 Vangipurapu Venkata Sai Laxman, popularly known to the world as VVS Laxman, is a former Indian cricketer. He studied medical science but dropped out from college to pay his sole attention towards cricket which he wanted to play professionally. He made his debut in domestic cricket in 1992 for Hyderabad against Punjab. He is best known for his wristy, willowy and sinuous style. He also married G. R. Shailaja from Guntur in 2004 and they have two children- Savajit and Achinthya. V. V. S Laxman is the great grand nephew of India's former President Dr. Sarvepalli Radhakrishnan. VVS Laxman quotes will prove that he is a genius cricketer.
10 Inspirational VVS Laxman Quotes
1. "The reason why Indian bowling has done exceptionally well in this World Cup is MS Dhoni. When we wrote them off, he kept supporting them. When they were struggling, only he was standing by his bowlers." – VVS Laxman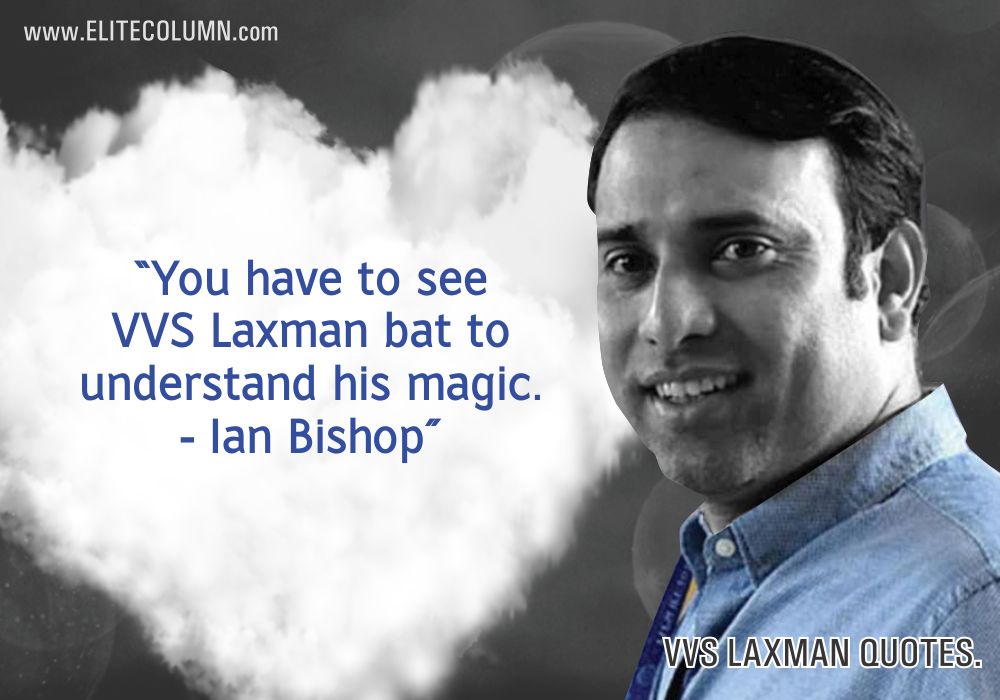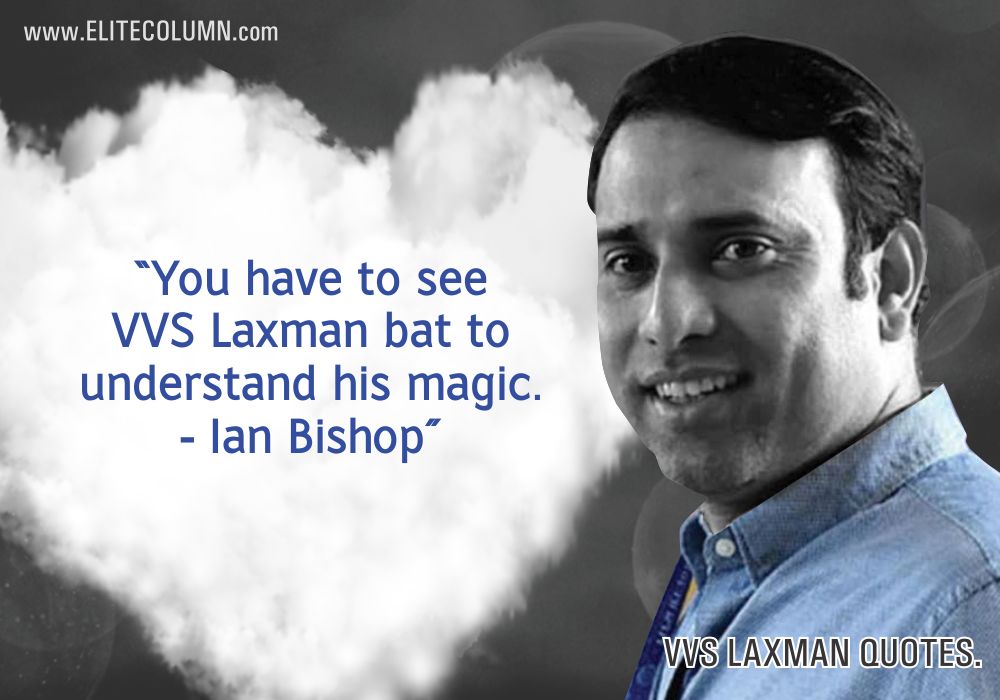 2. "You have to see VVS Laxman bat to understand his magic." – Ian Bishop
3. "Watch him. But don't try to imitate. Only VVS can play them." – John Wright
4. "Statutory Warning: These stunts have been performed by an expert. Please don't try at home." – Akash Chopra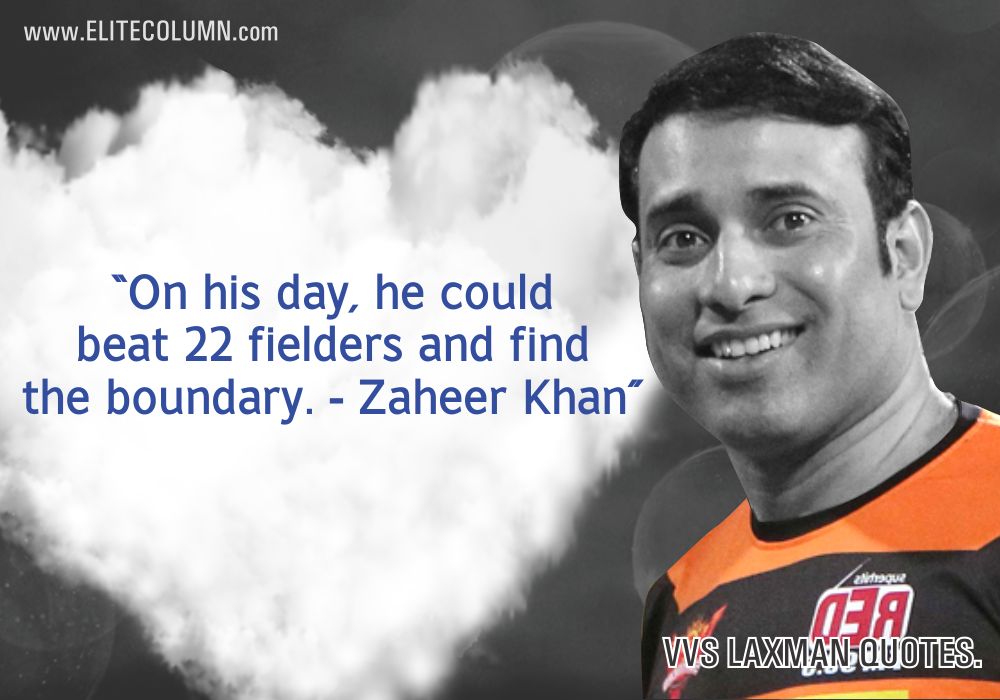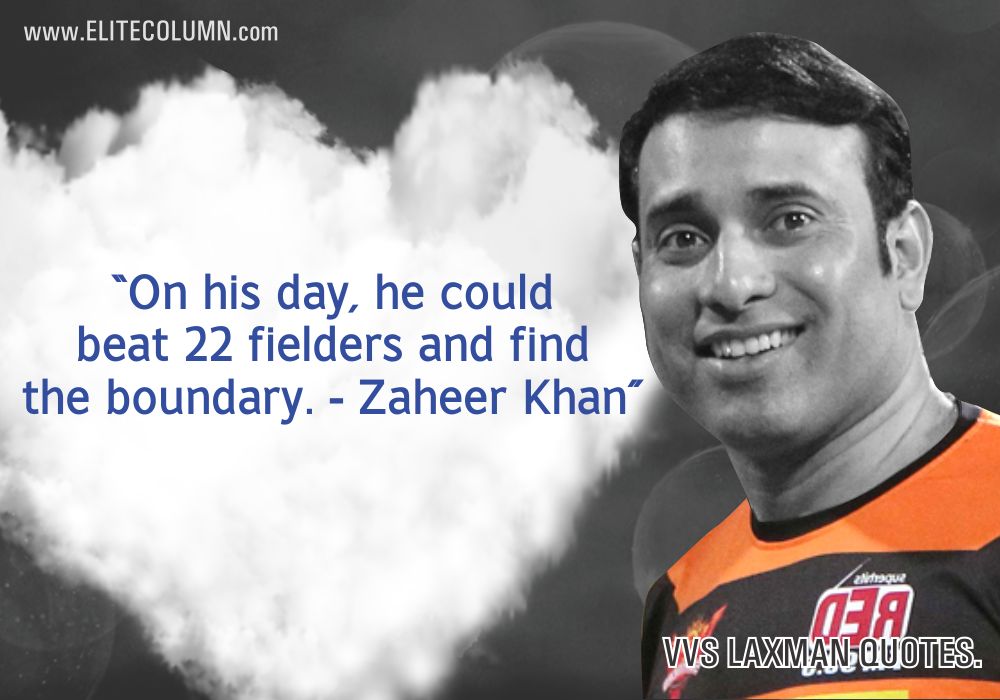 5. "On his day, he could beat 22 fielders and find the boundary." – Zaheer Khan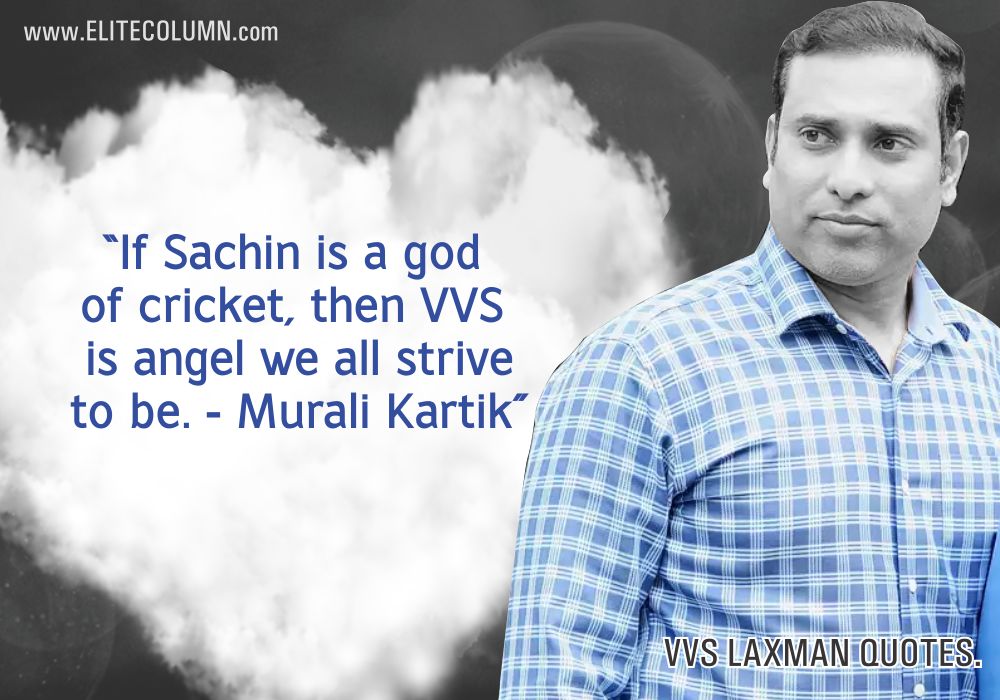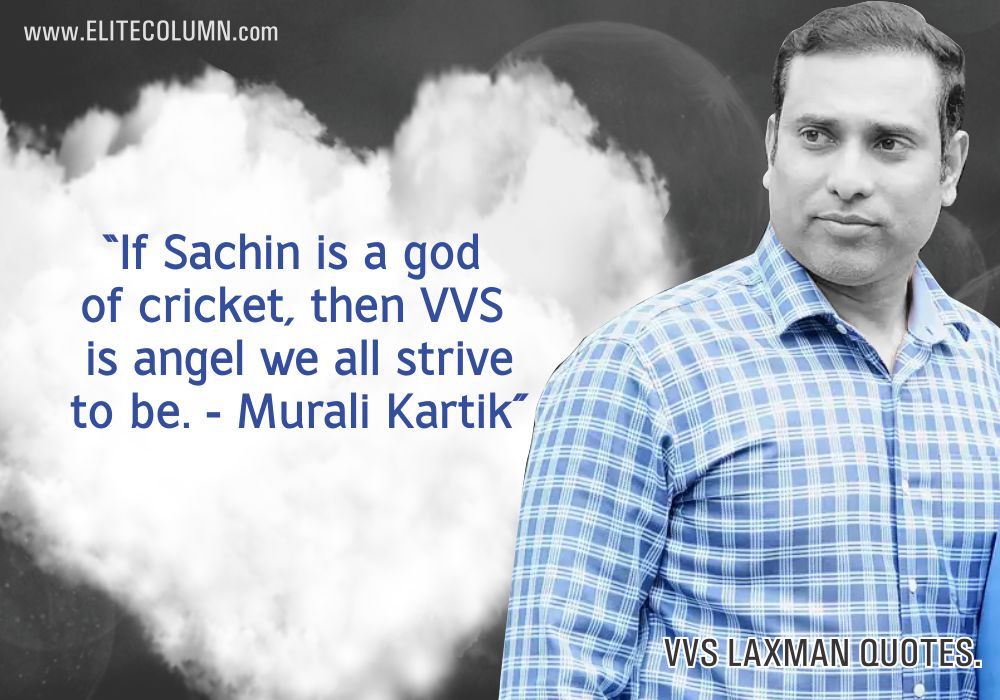 6. "If Sachin is a god of cricket, then VVS is angel we all strive to be." – Murali Kartik
7. "I enjoyed Laxman's batting from the other end. It was like watching highlights package." – Rahul Dravid
8. "When Laxman Bats, you just watch him and tell yourself not to get carried away." – Sachin Tendulkar
9. "AB de Villiers is the most complete player of the Modern Era." – VVS Laxman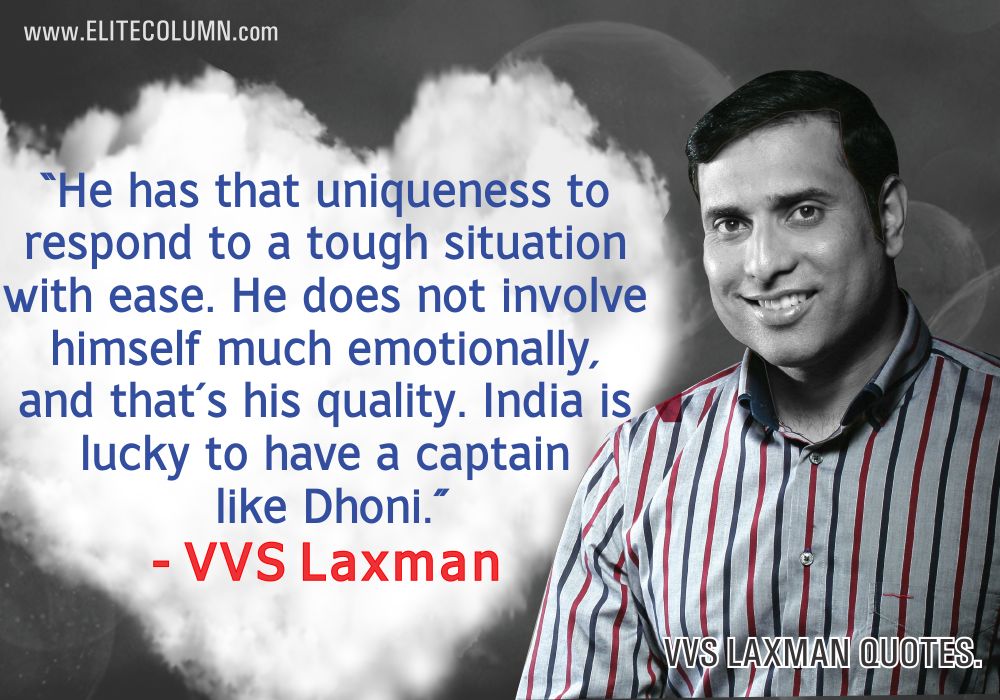 10. "He has that uniqueness to respond to a tough situation with ease. He does not involve himself much emotionally, and that's his quality. India is lucky to have a captain like Dhoni." – VVS Laxman
Thanks for checking out the best VVS Laxman quotes. Feel free to share the quotes with your friends. Leave a comment below and which are your favorite VVS Laxman quotes ?
See also:
Sourav Ganguly Quotes | Hardik Pandya Quotes | Virat Kohli Quotes
You can find us at – Facebook | Instagram | LinkedIn | Pinterest | Twitter