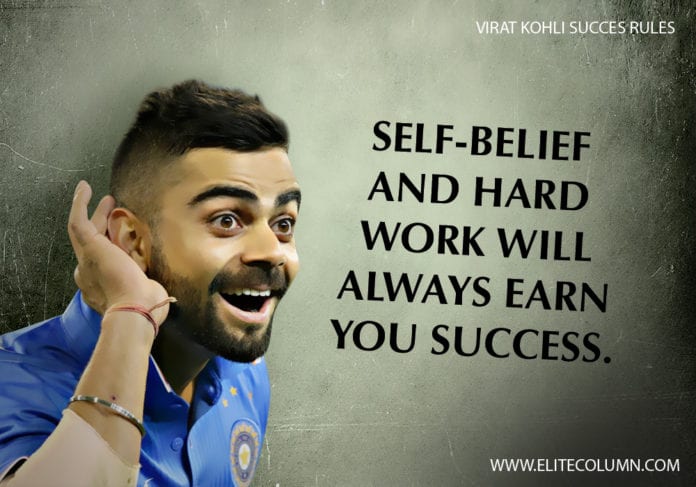 Virat Kohli is the magical cricketer of the 21st century. He is also considered as the most marketable athlete in the world. He is sure to reach numerous other milestones and keep inspiring youths to do their best. But this success has not come easily to him. He has worked extremely hard, maintained his dedication and consistency throughout to reach the place where he is. He is not just aggressive and passionate about his game, but also has an immensely intelligent mind. Virat Kohli quotes will inspire you to work harder.
19 Motivational Virat Kohli Quotes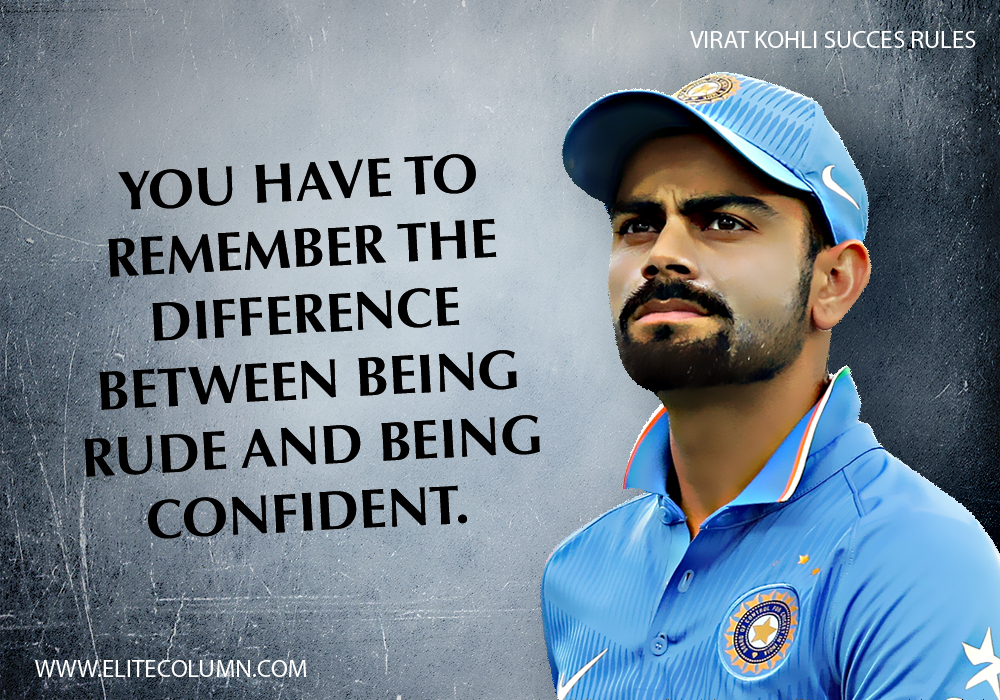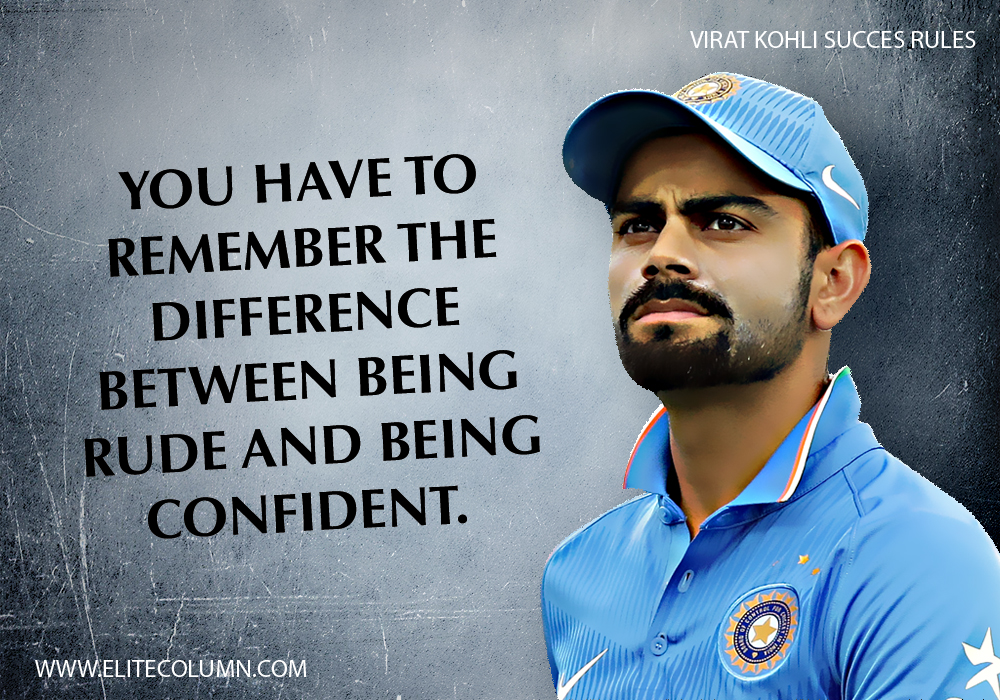 1. "You have to remember the difference between being rude and being confident." – Virat Kohli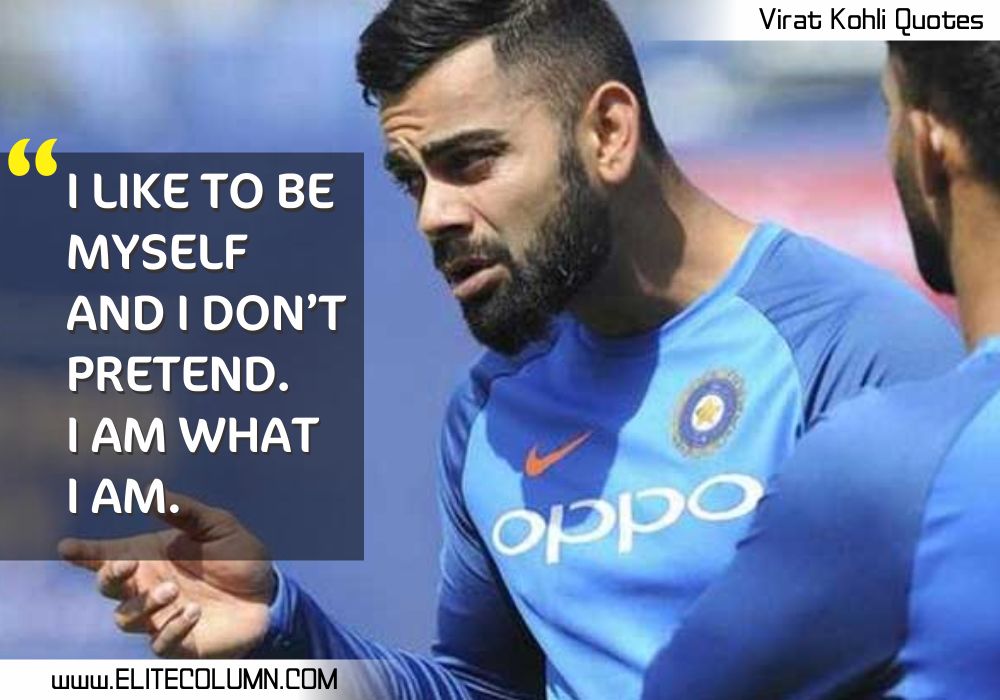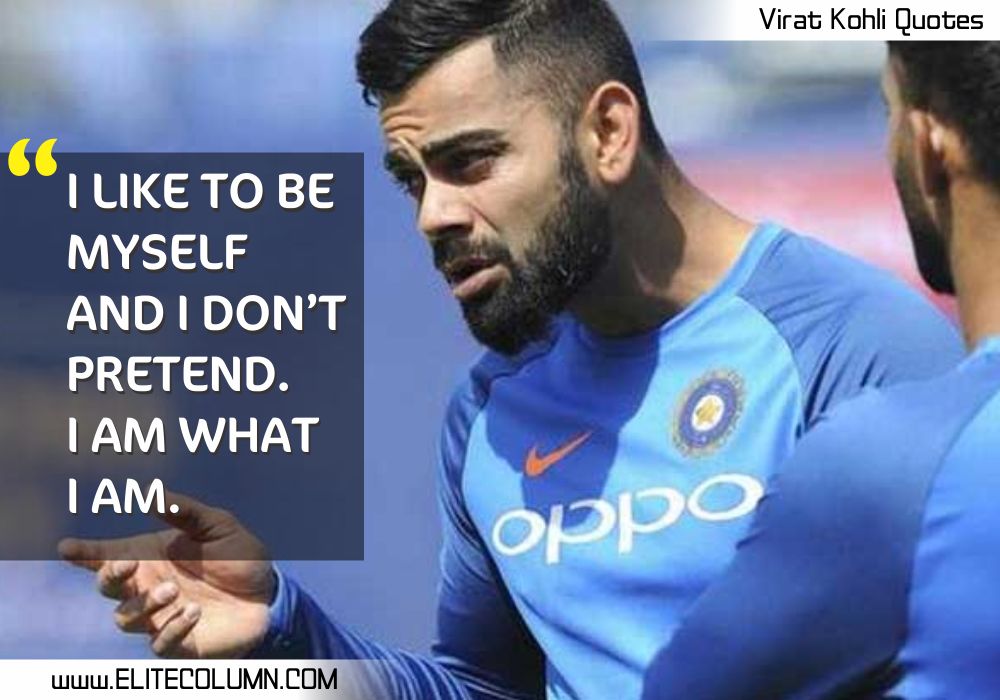 2. "I like to be myself and I don't pretend. I am what I am." – Virat Kohli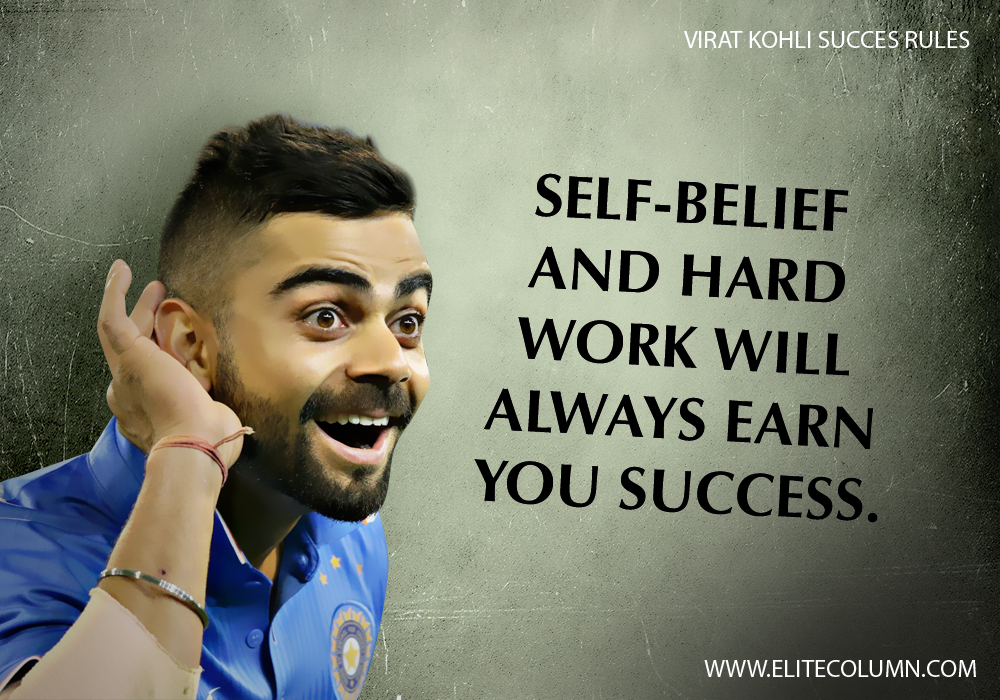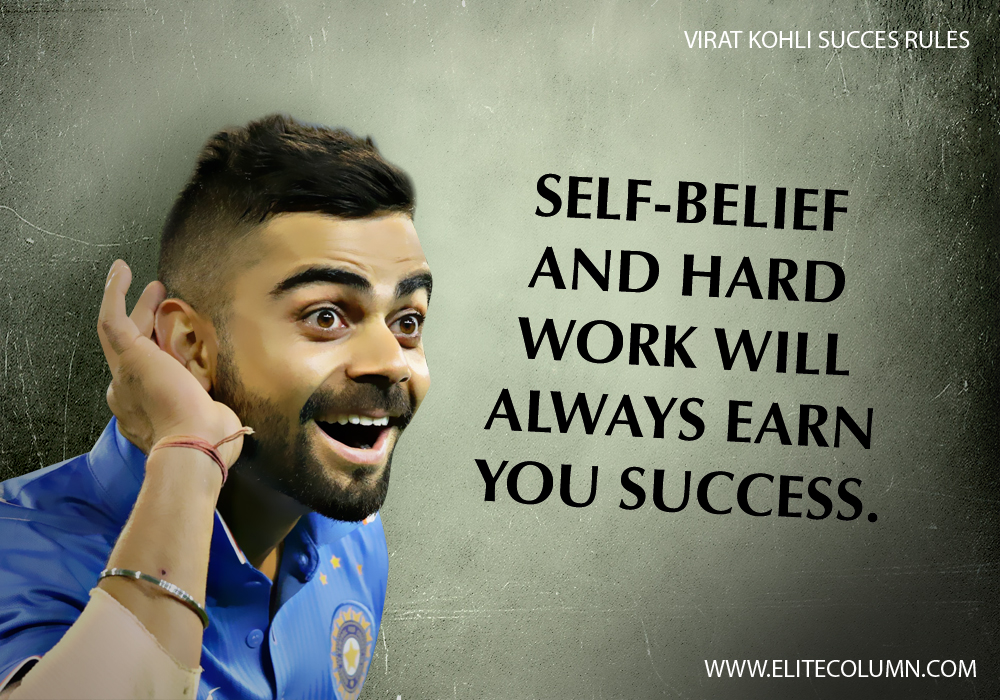 3. "Self-belief and hard work will always earn you success." – Virat Kohli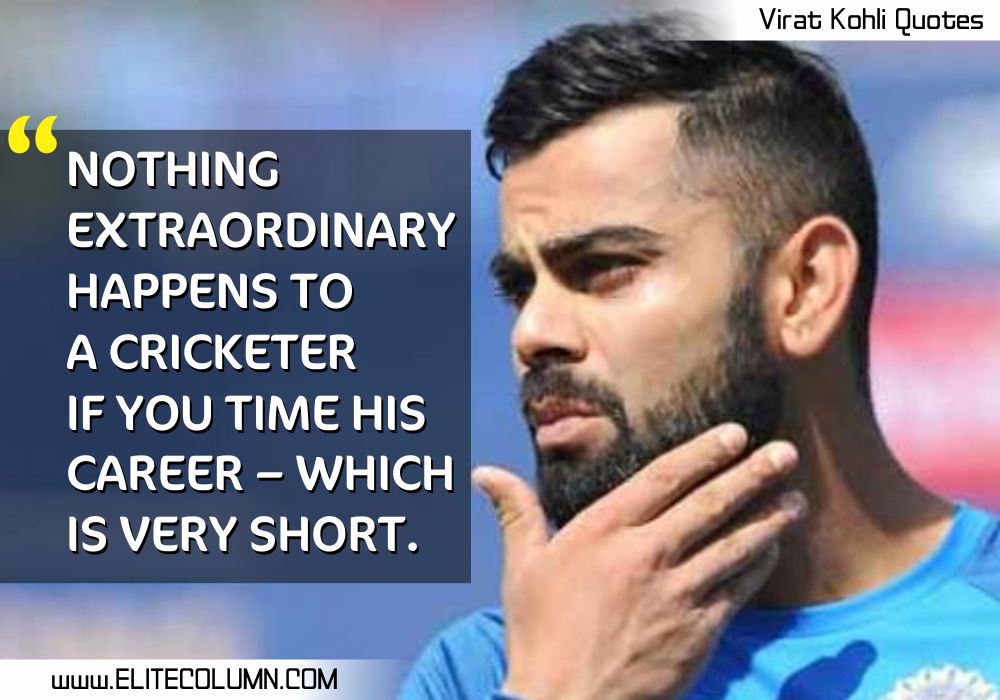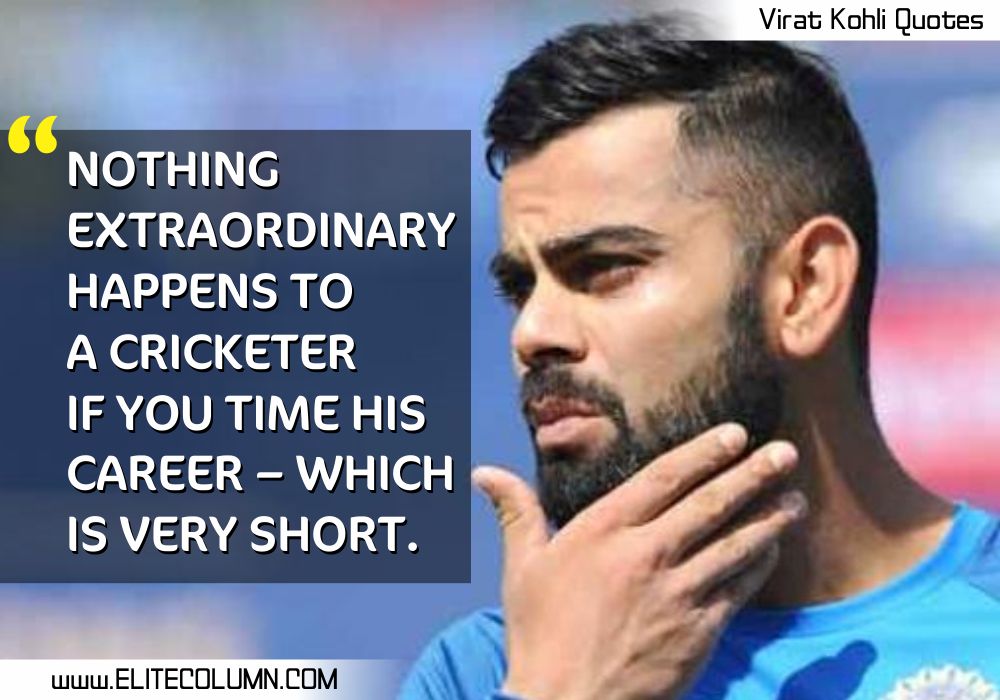 4. "Nothing extraordinary happens to a cricketer if you time his career – which is very short." – Virat Kohli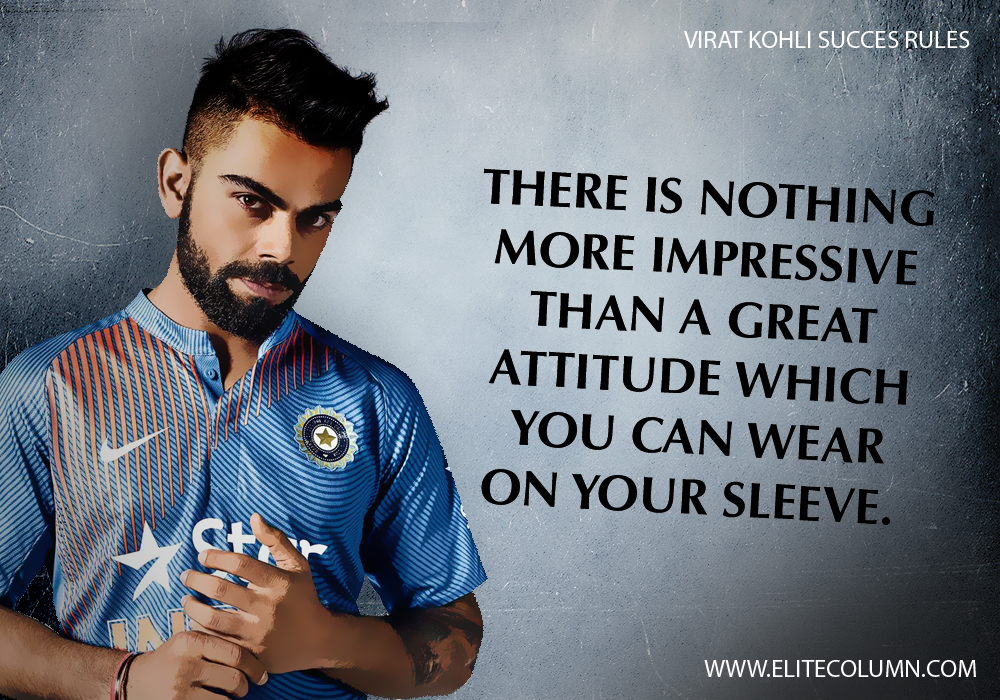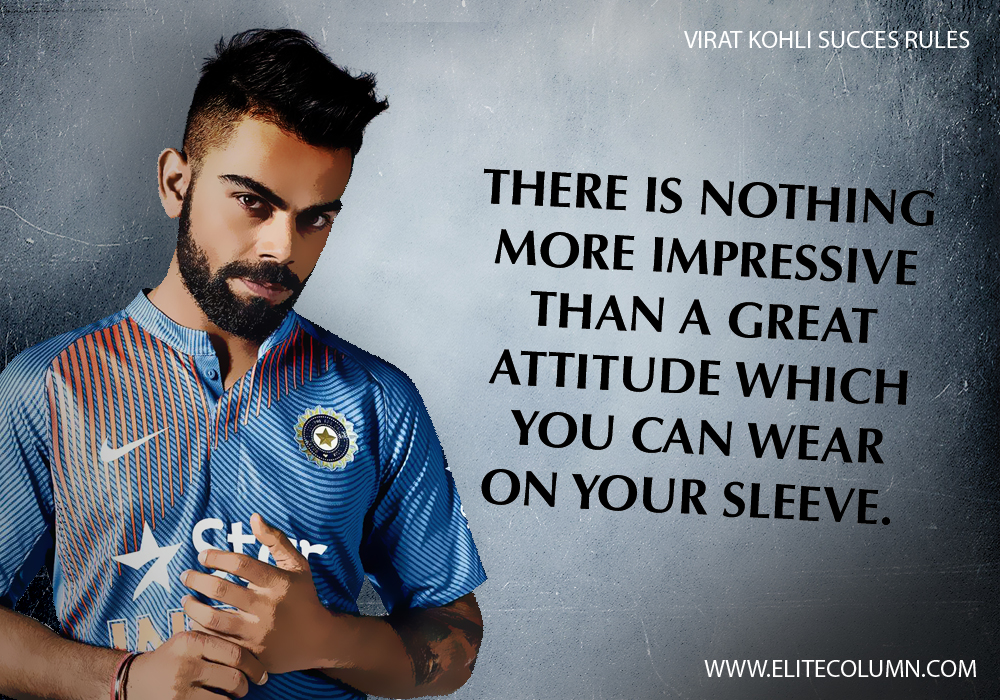 5. "There is nothing more impressive than a great attitude which you can wear on your sleeve." – Virat Kohli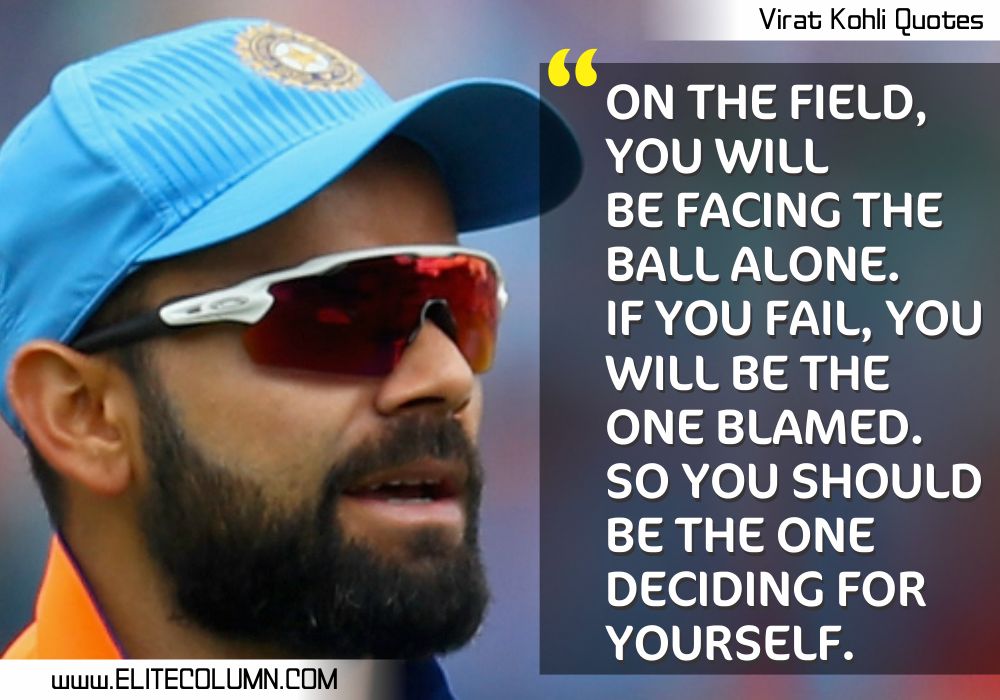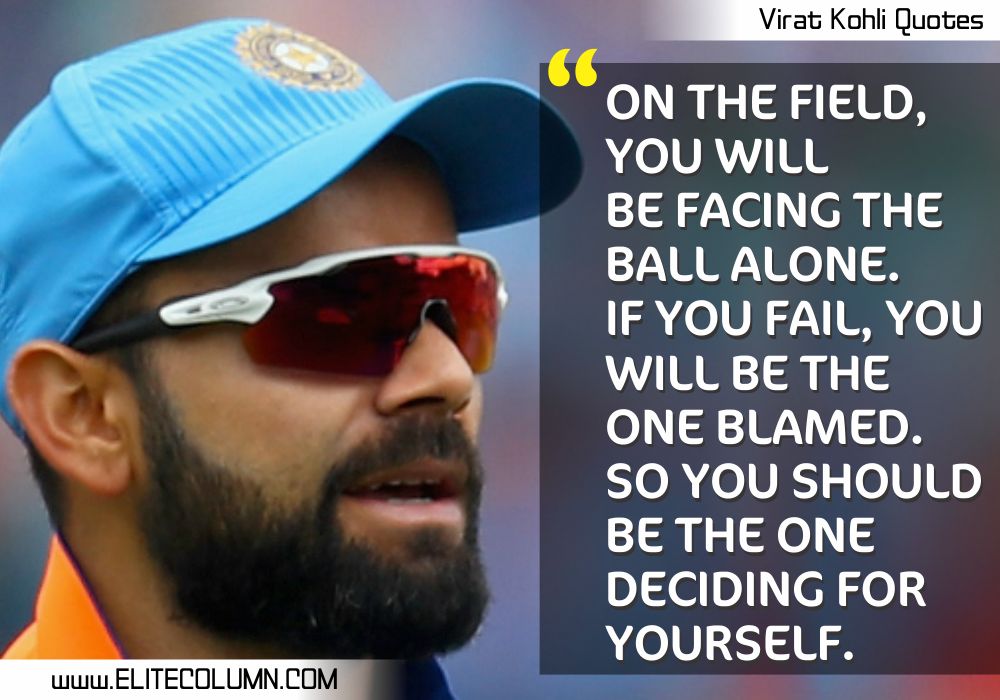 6. "On the field, you will be facing the ball alone. If you fail, you will be the one blamed. So you should be the one deciding for yourself." – Virat Kohli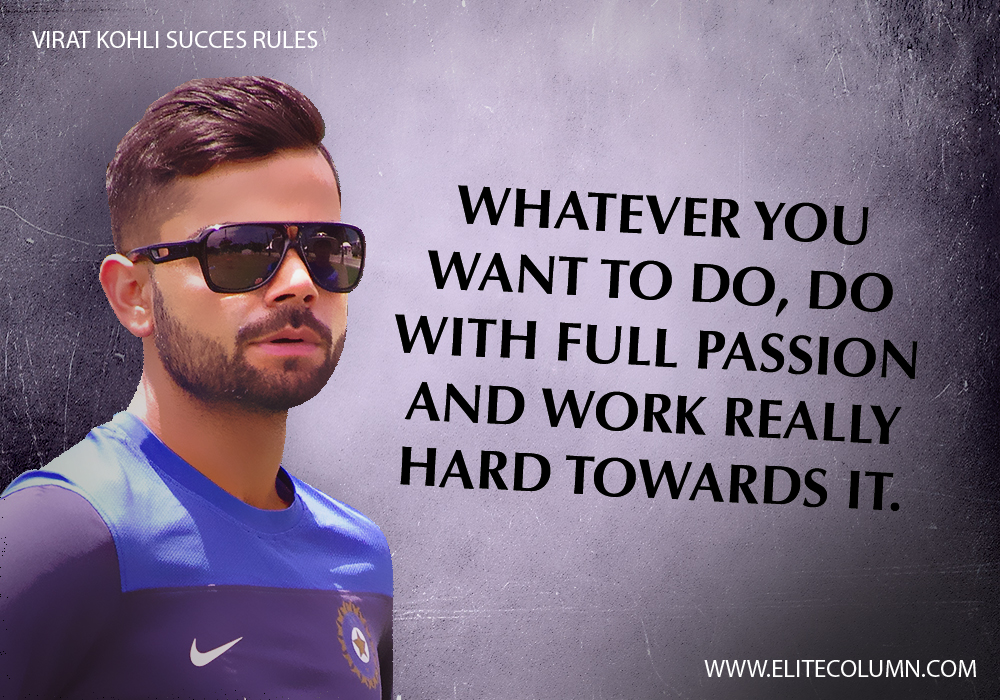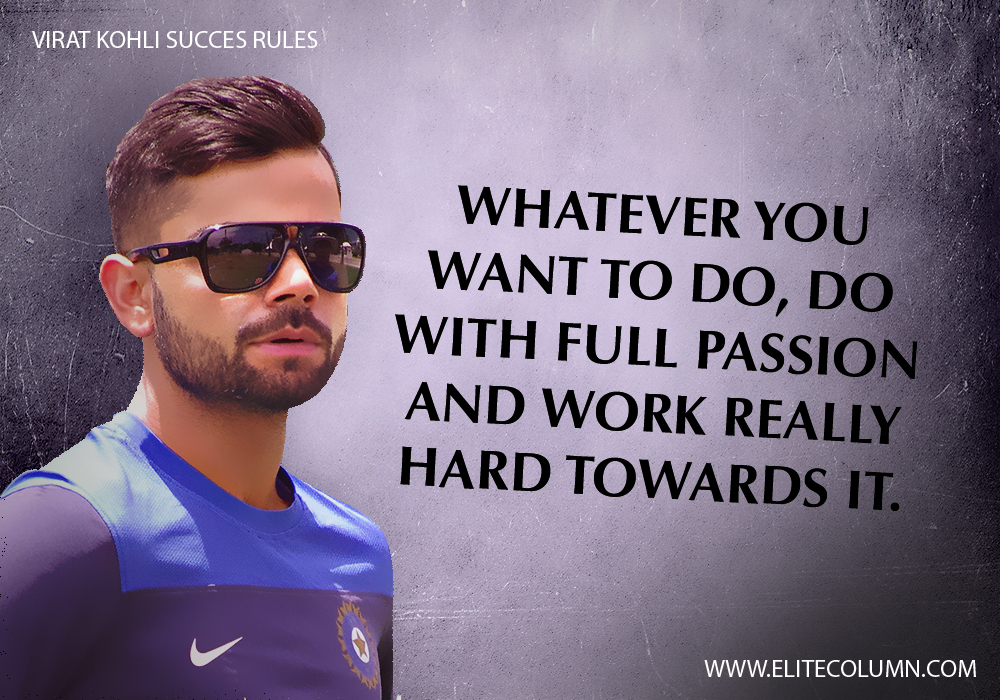 7. "Whatever you want to do, do with full passion and work really hard towards it." – Virat Kohli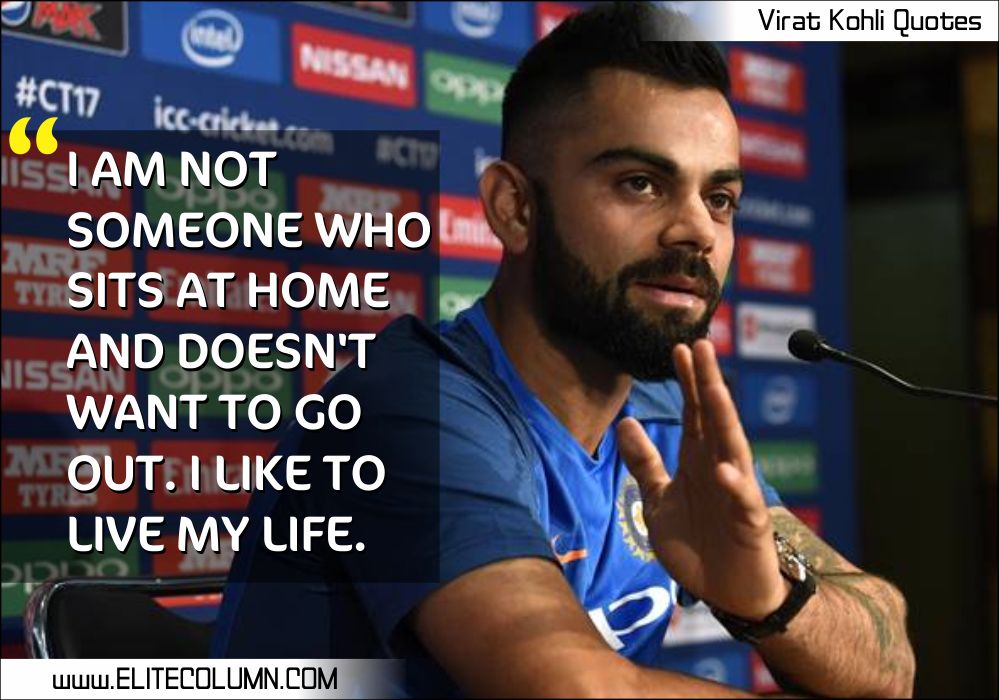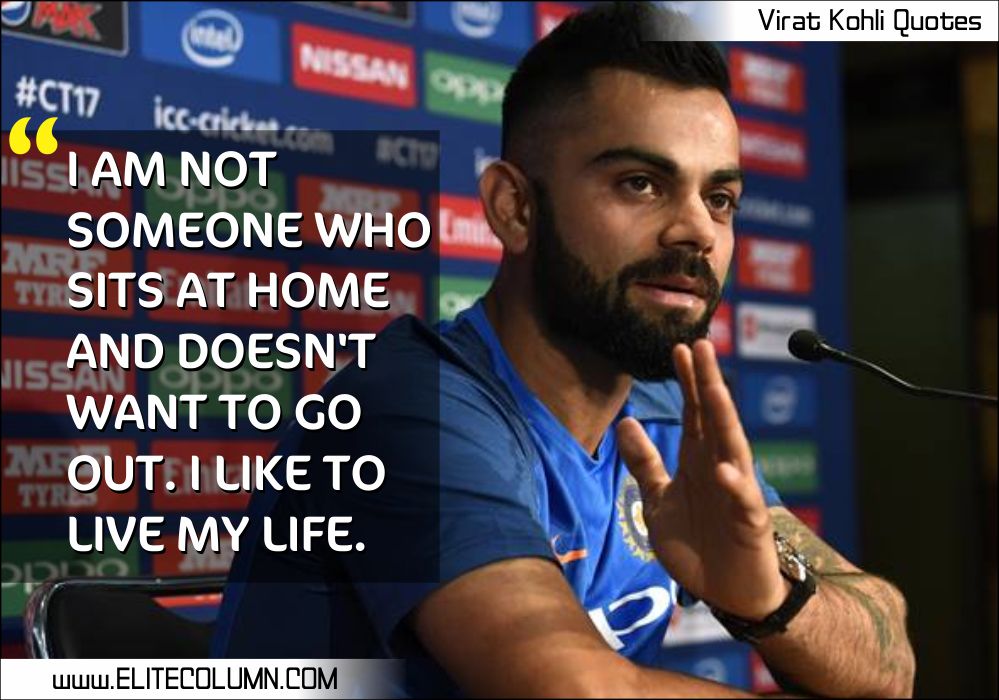 8. "I am not someone who sits at home and doesn't want to go out. I like to live my life." – Virat Kohli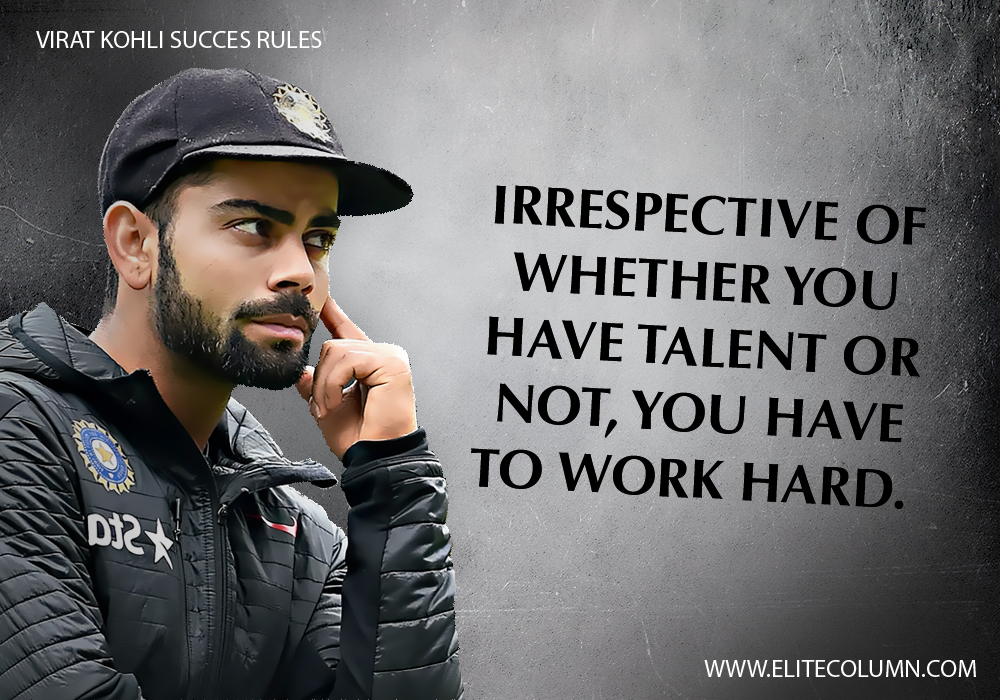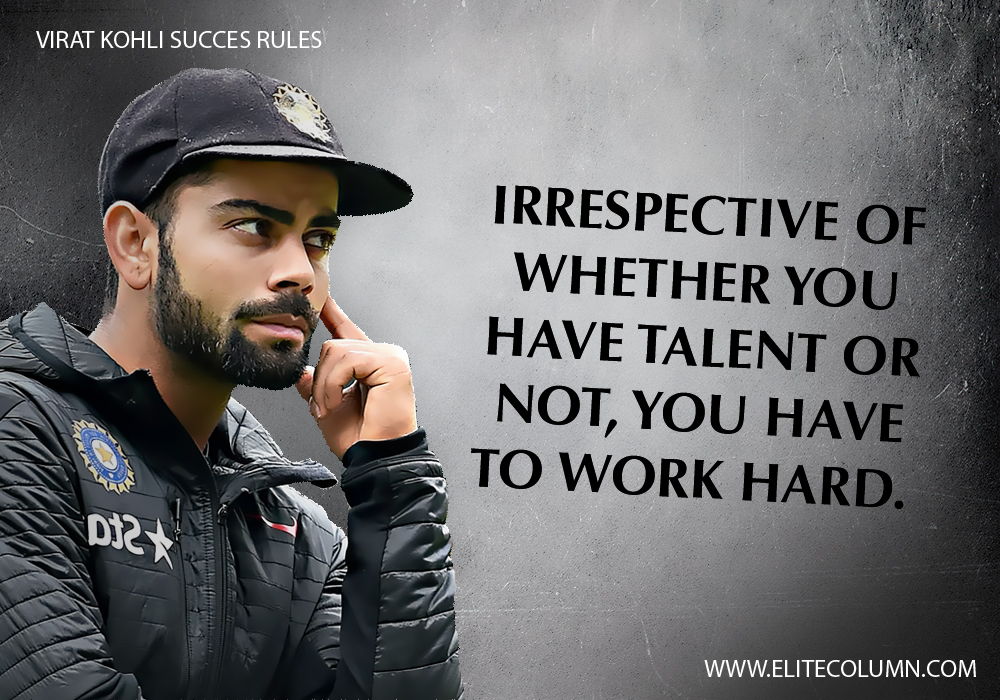 9. "Irrespective of whether you have talent or not, you have to work hard." – Virat Kohli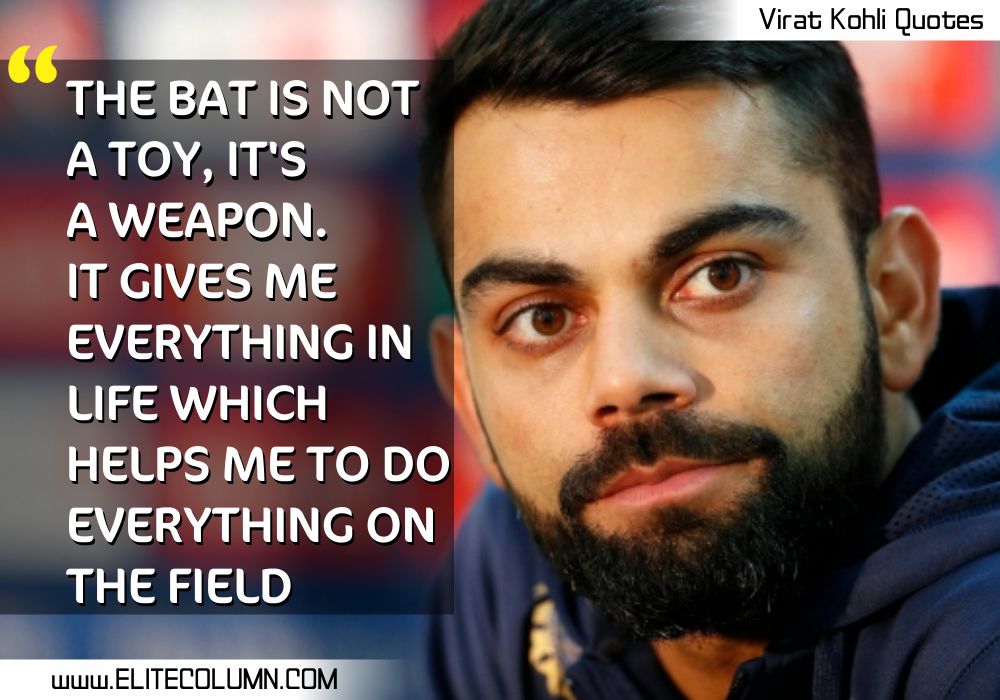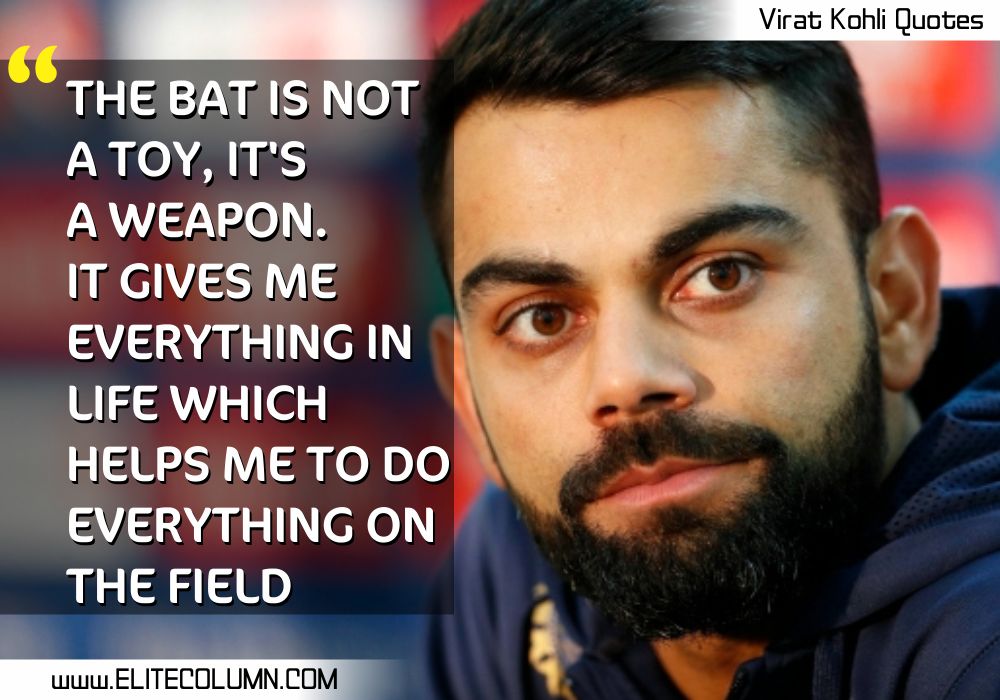 10. "The bat is not a toy, it's a weapon. It gives me everything in life which helps me to do everything on the field." – Virat Kohli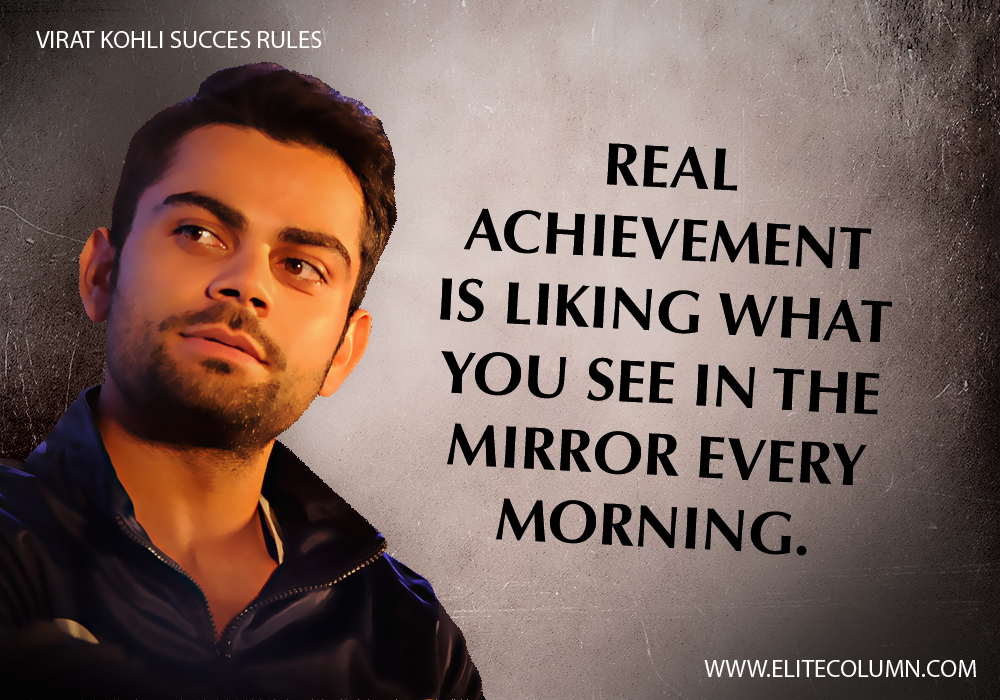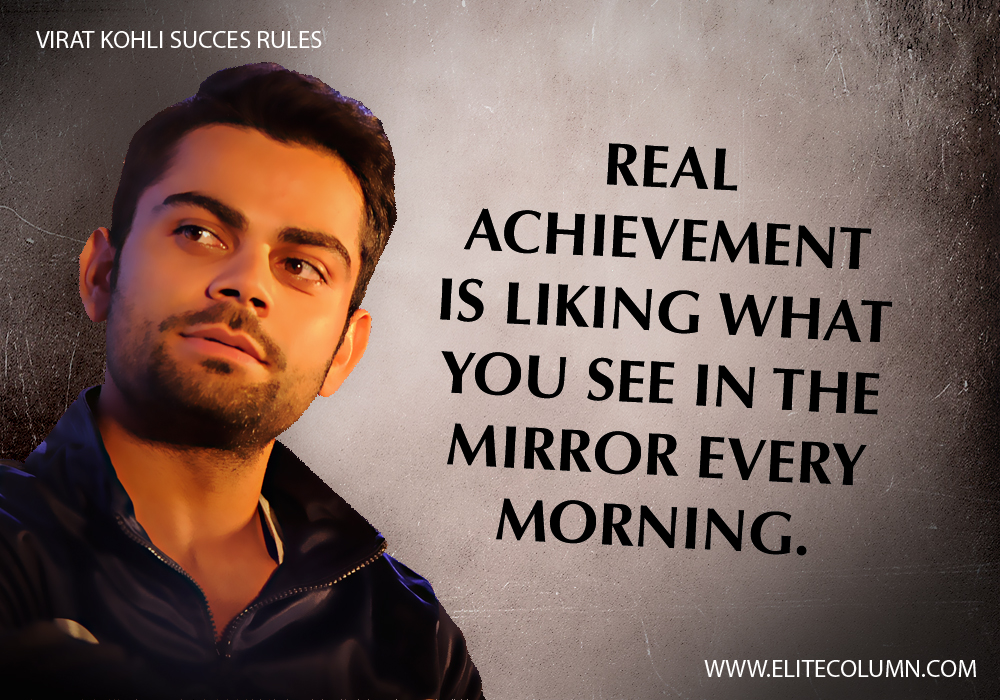 11. "Real achievement is liking what you see in the mirror every morning." – Virat Kohli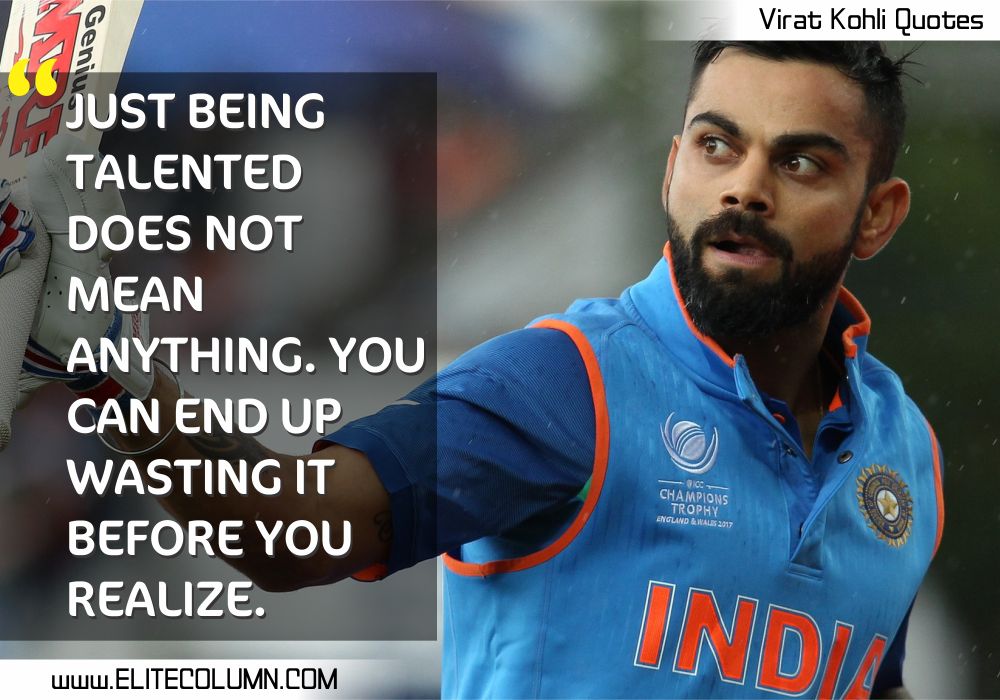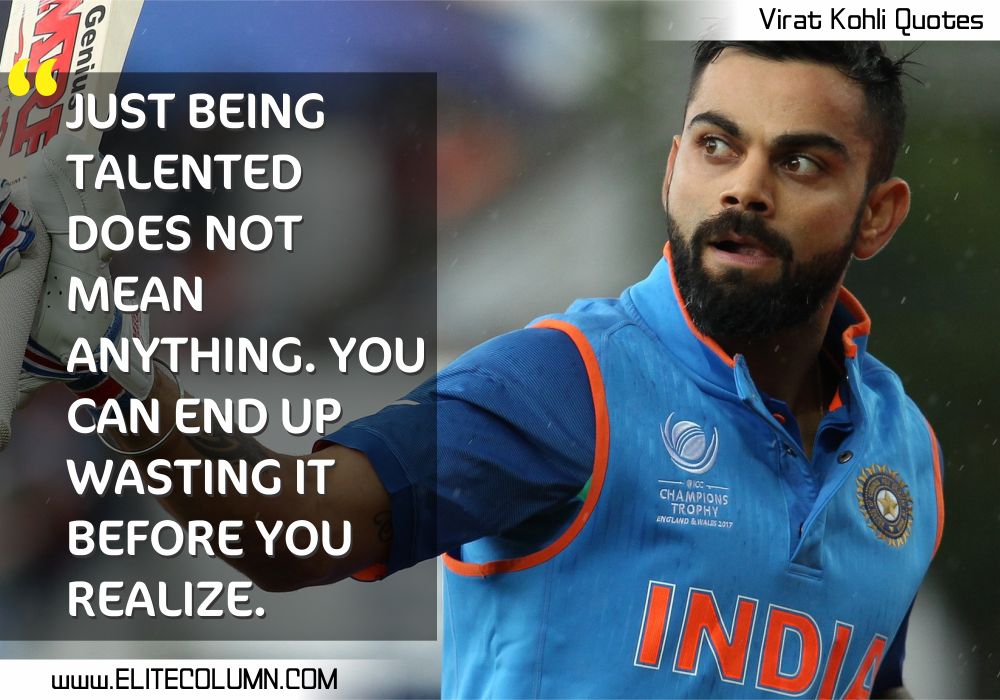 12. "Just being talented does not mean anything. You can end up wasting it before you realise." – Virat Kohli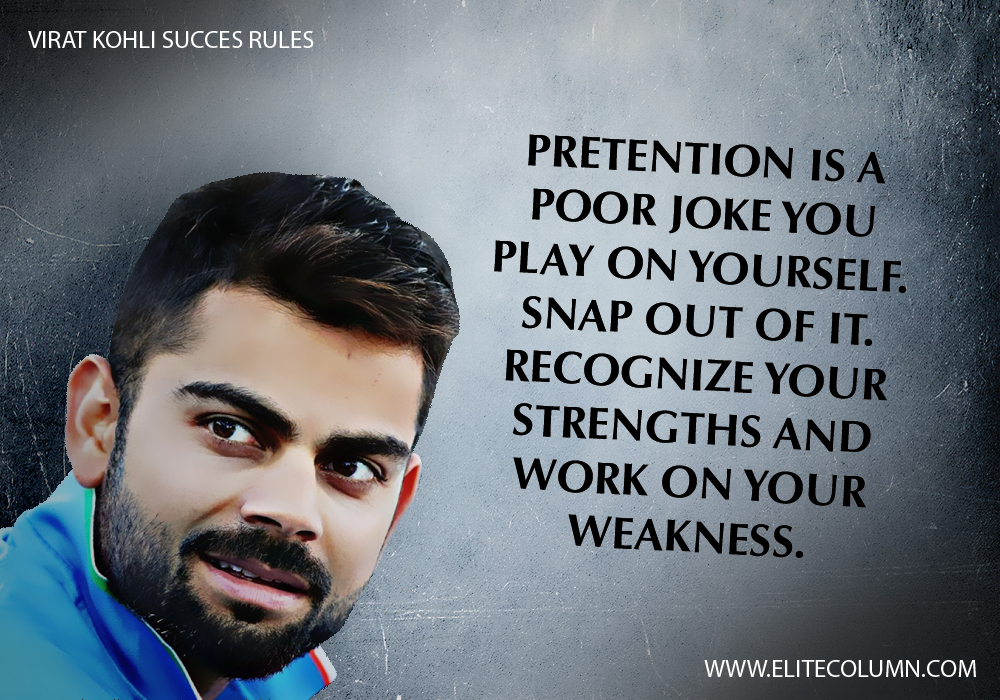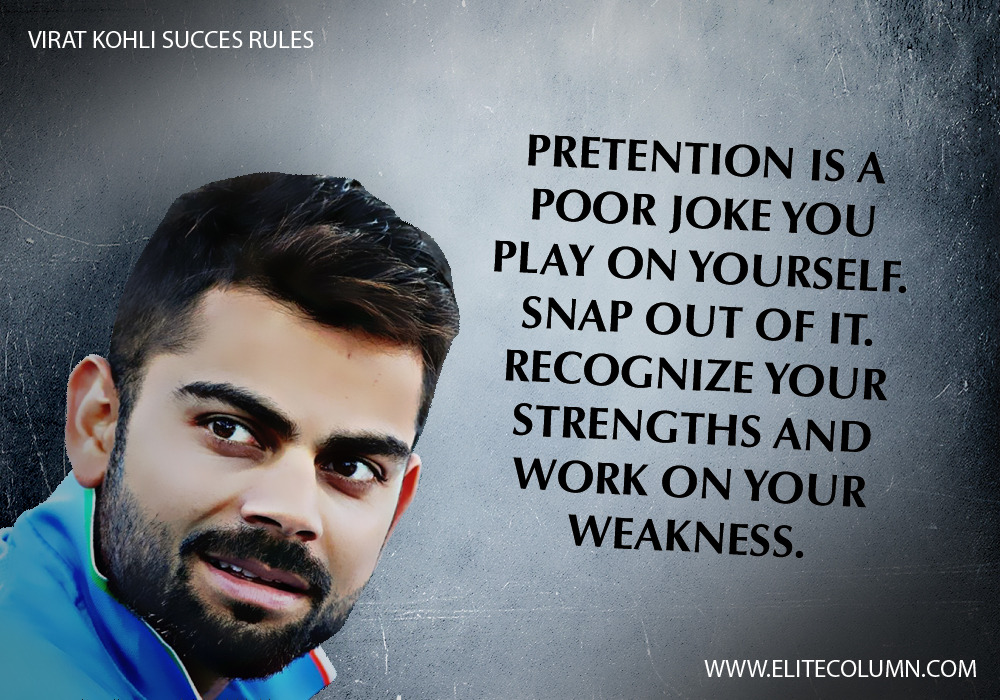 13. "Pretention is a poor joke you play on yourself. Snap out of it. Recognize your strengths and work on your weakness." – Virat Kohli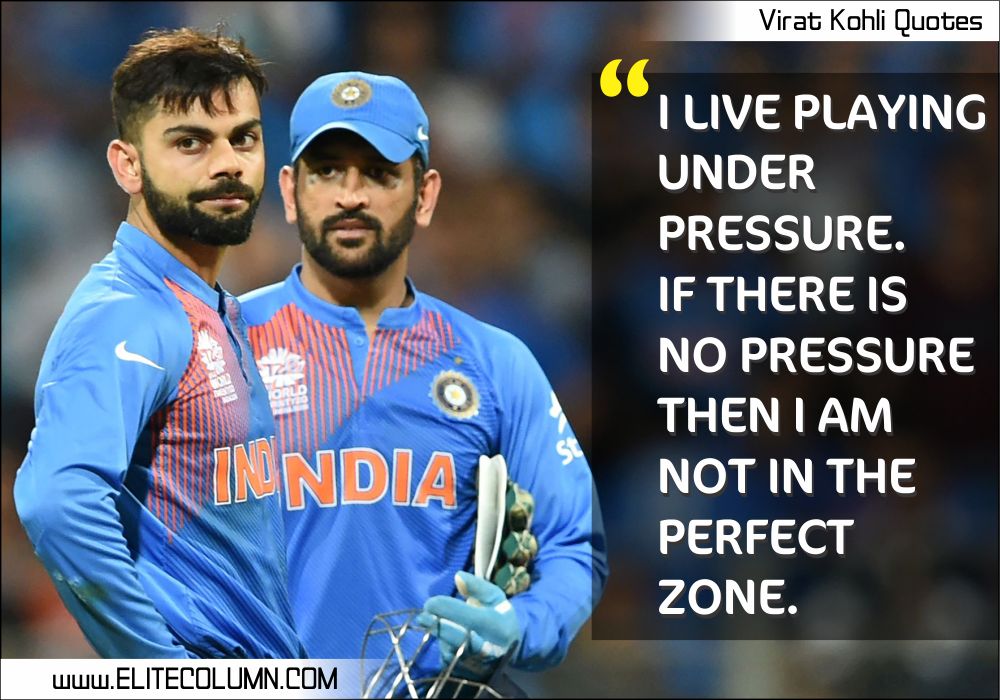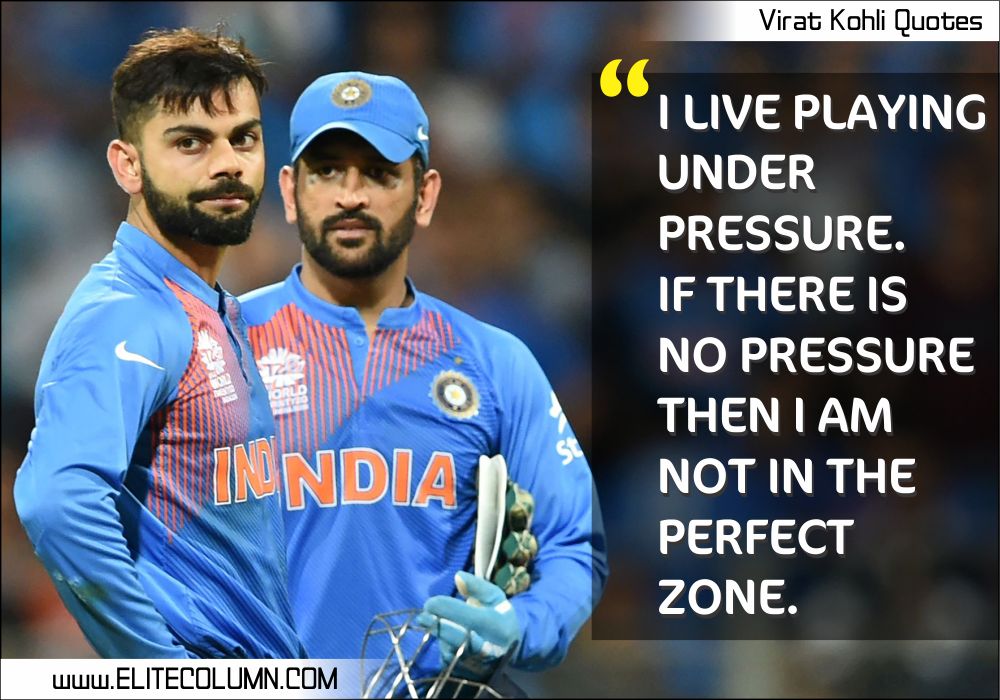 14. "I live playing under pressure. If there is no pressure then I am not in the perfect zone." – Virat Kohli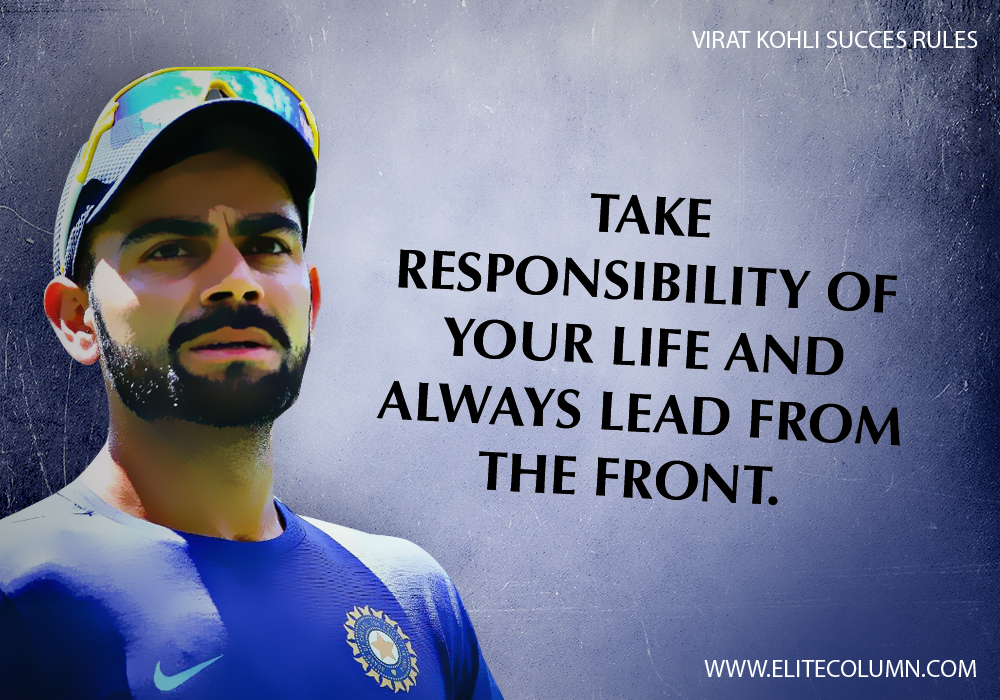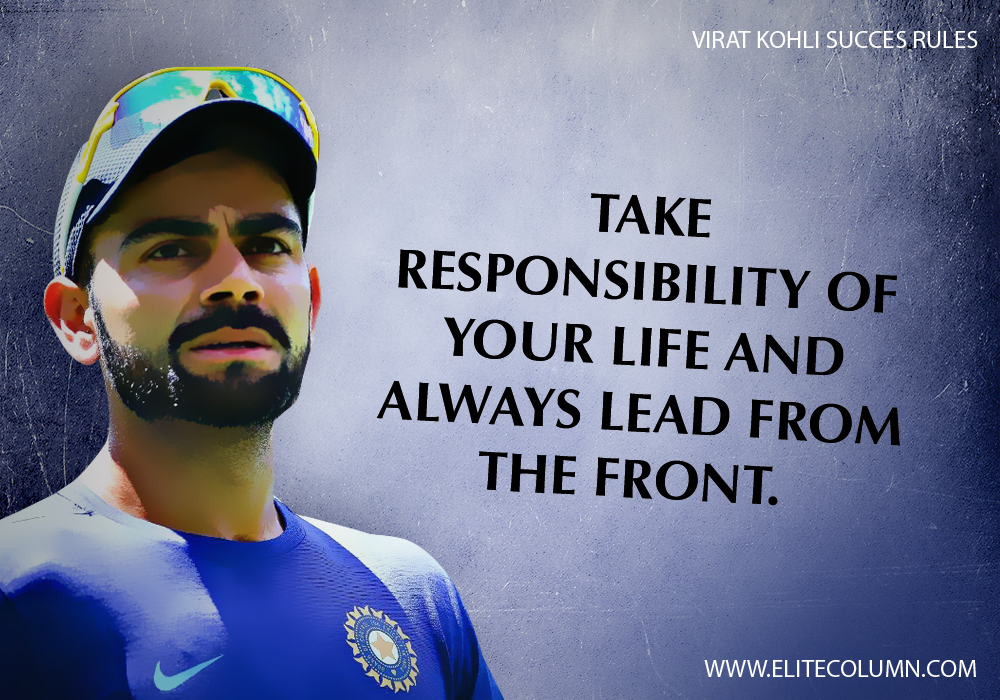 15. "Take responsibility of your life and always lead from the front." – Virat Kohli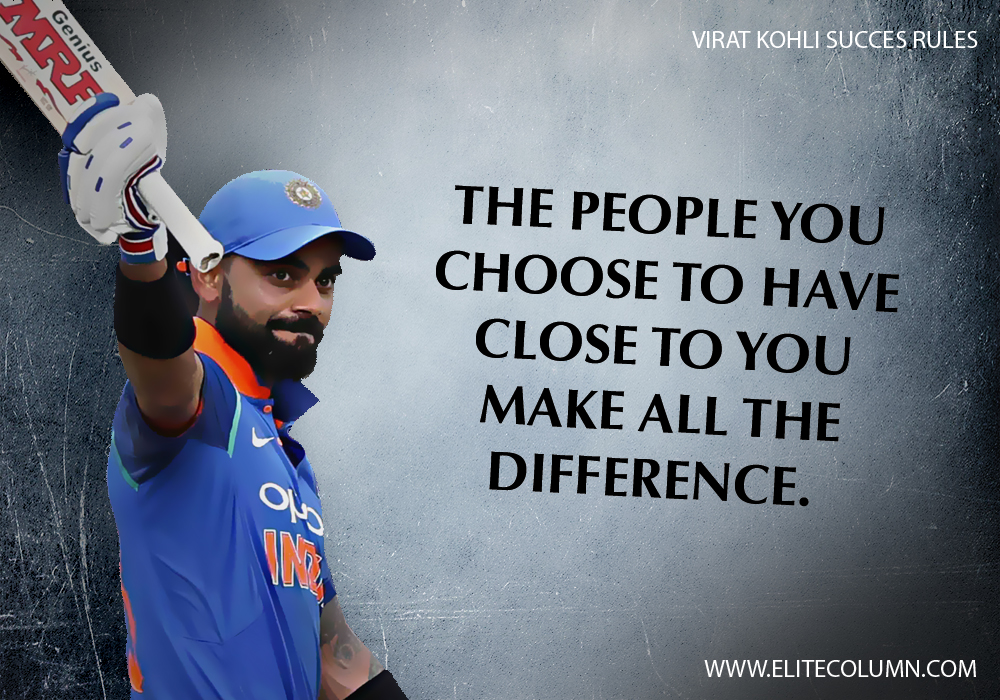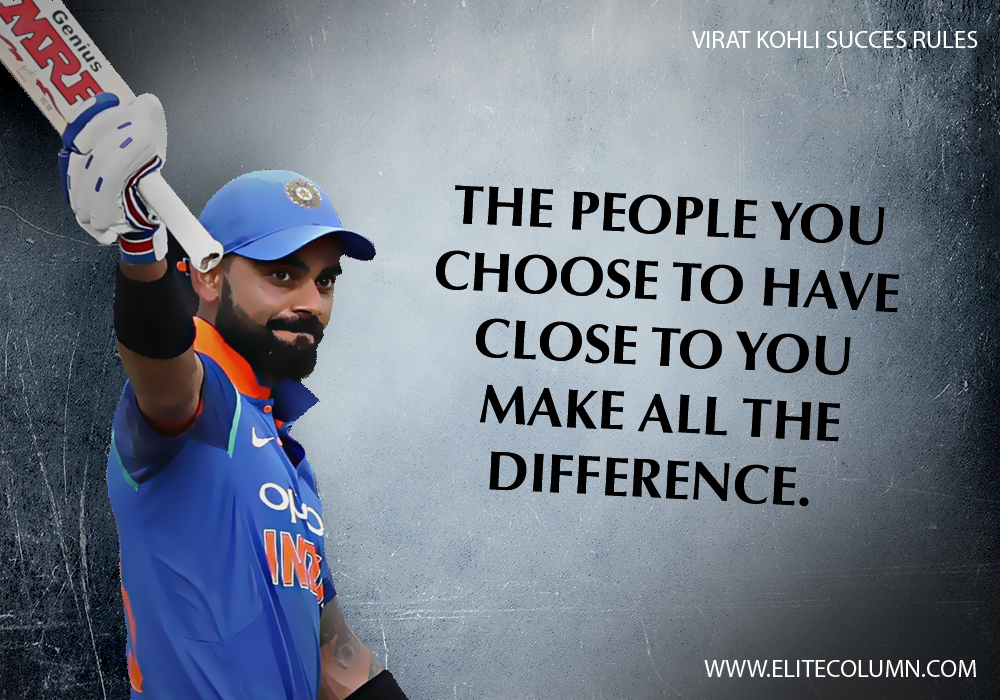 16. "The people you choose to have close to you make all the difference." – Virat Kohli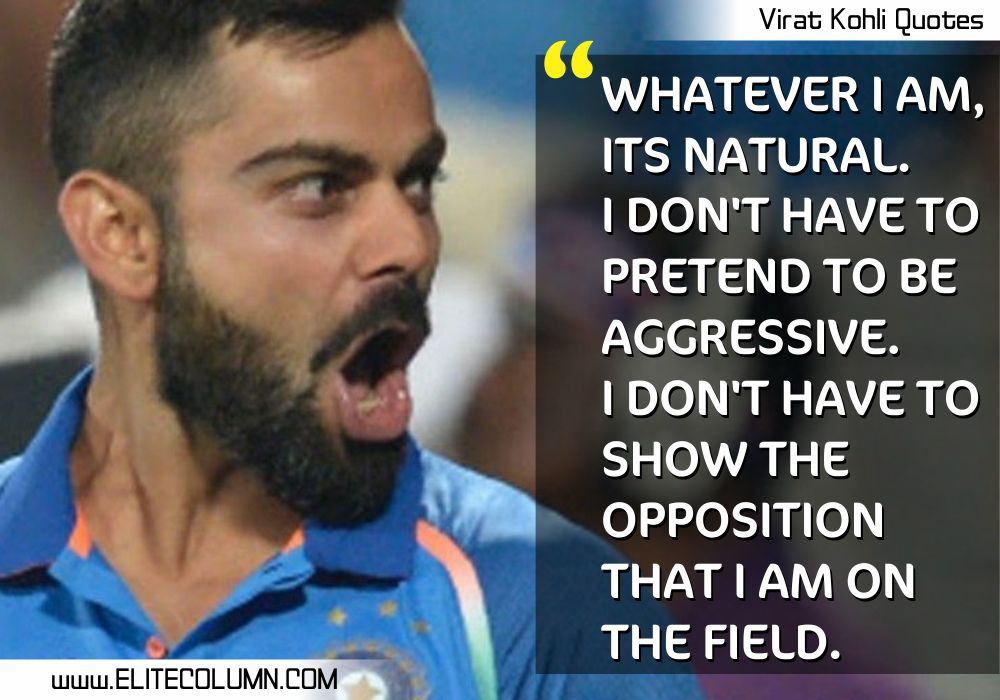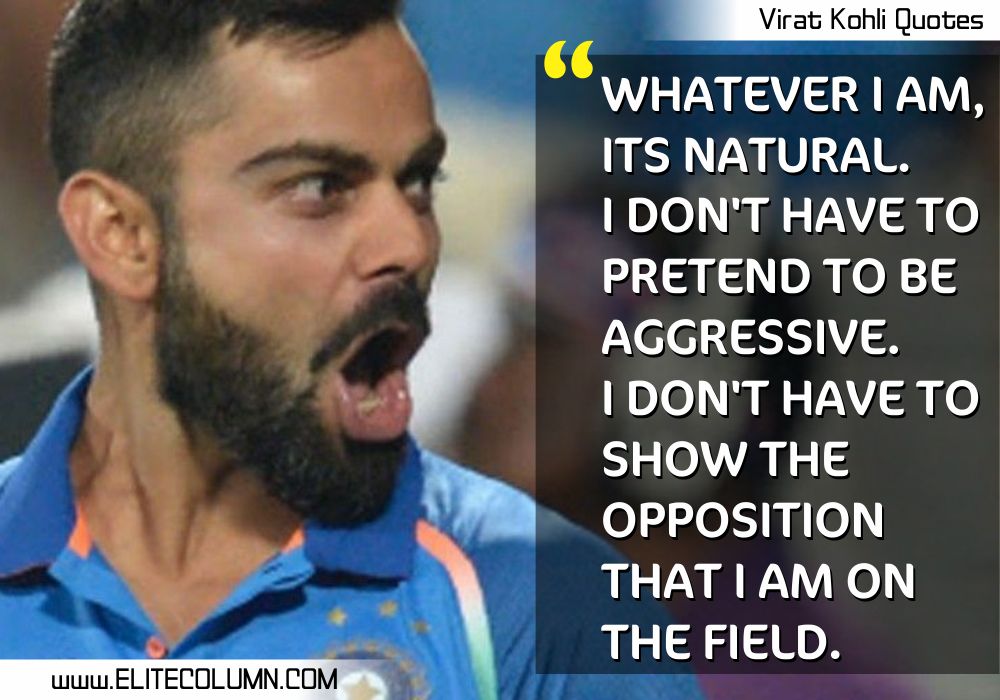 17. "Whatever I am, its natural. I don't have to pretend to be aggressive. I don't have to show the opposition that I am on the field." – Virat Kohli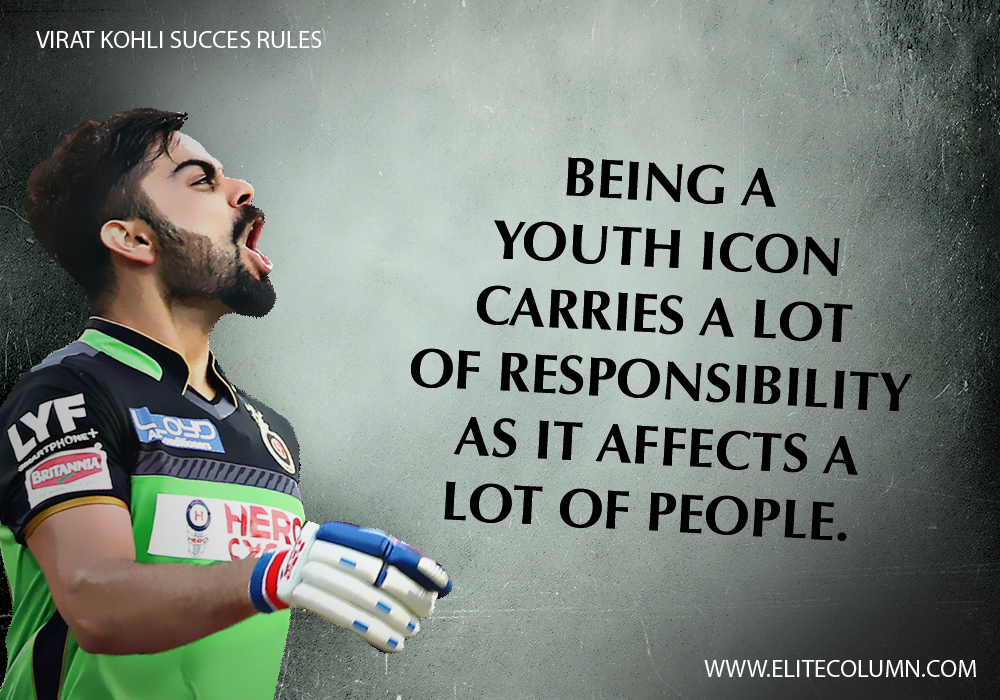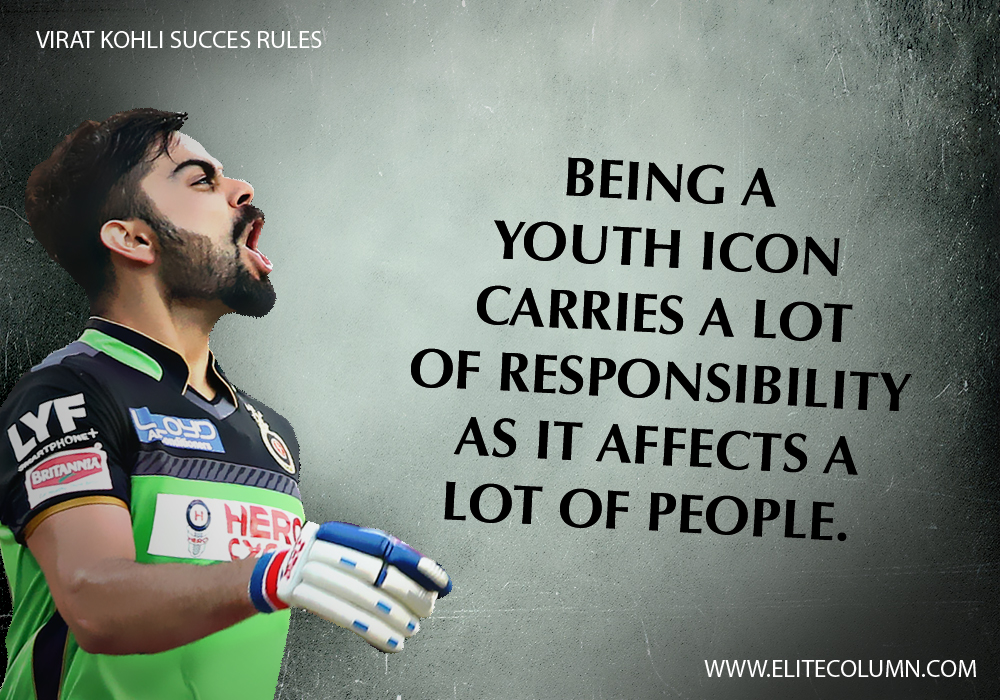 18. "Being a youth icon carries a lot of responsibility as it affects a lot of people." – Virat Kohli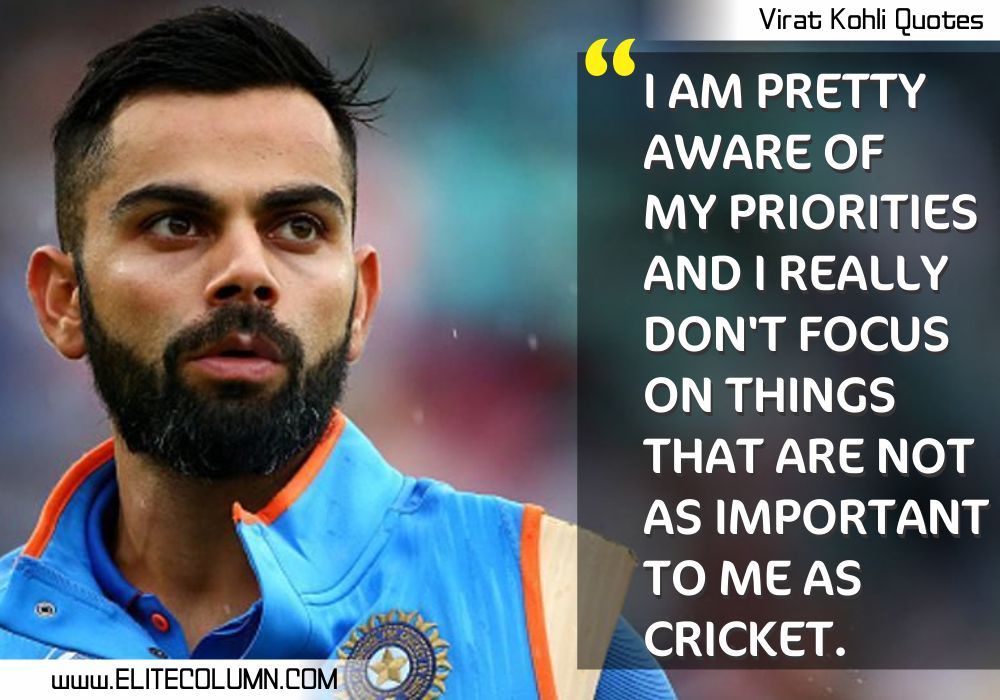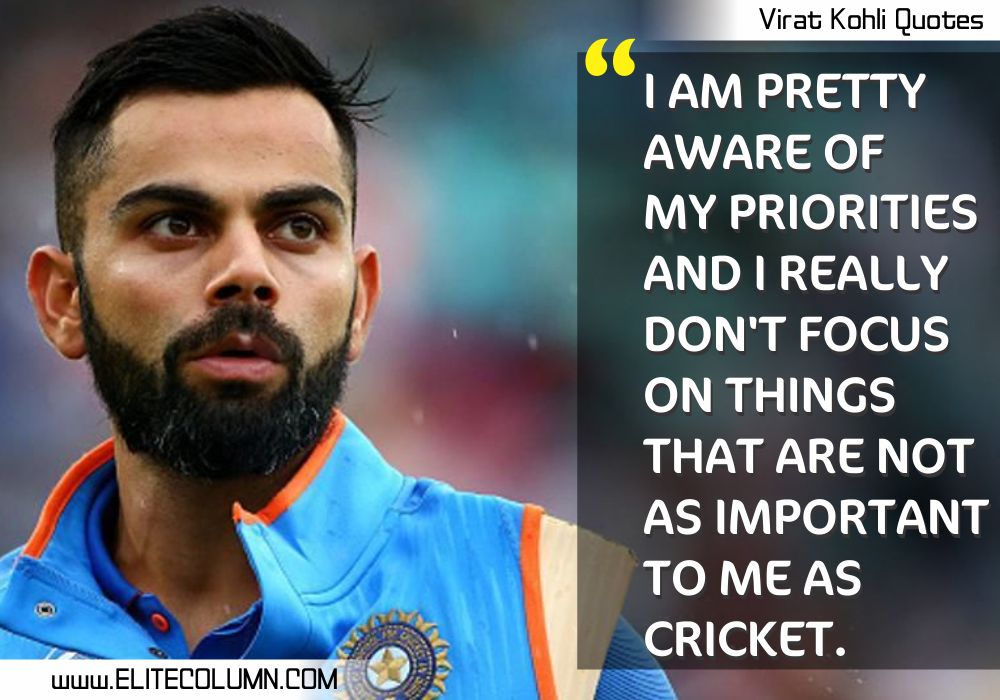 19. "I am pretty aware of my priorities and I really don't focus on things that are not as important to me as cricket." – Virat Kohli
Thanks for checking out the best Virat Kohli quotes. Feel free to share the quotes with your friends. Leave a comment below and which are your favorite Virat Kohli quotes ?
See also:
VVS Laxman Quotes | Sourav Ganguly Quotes | Hardik Pandya Quotes
You can find us at – Facebook | Instagram | LinkedIn | Pinterest | Twitter