Joseph Vijay Chandrasekhar, most popularly known as Vijay, is an Indian actor, dancer, playback singer and philanthropist who works in Tamil cinema. At 10 years old, Vijay's first role was in the drama Vetri. He has been included seven times in the Forbes India Celebrity 100 list, based on the earnings of Indian celebrities. He received an honorary doctorate from the Dr. M.G.R. Educational and Research Institute of the Tamil Nadu Dr. M.G.R. Medical University in 2007. EliteColumn presents some of handpicked Vijay quotes. Check them out below.
11 Motivational Vijay Quotes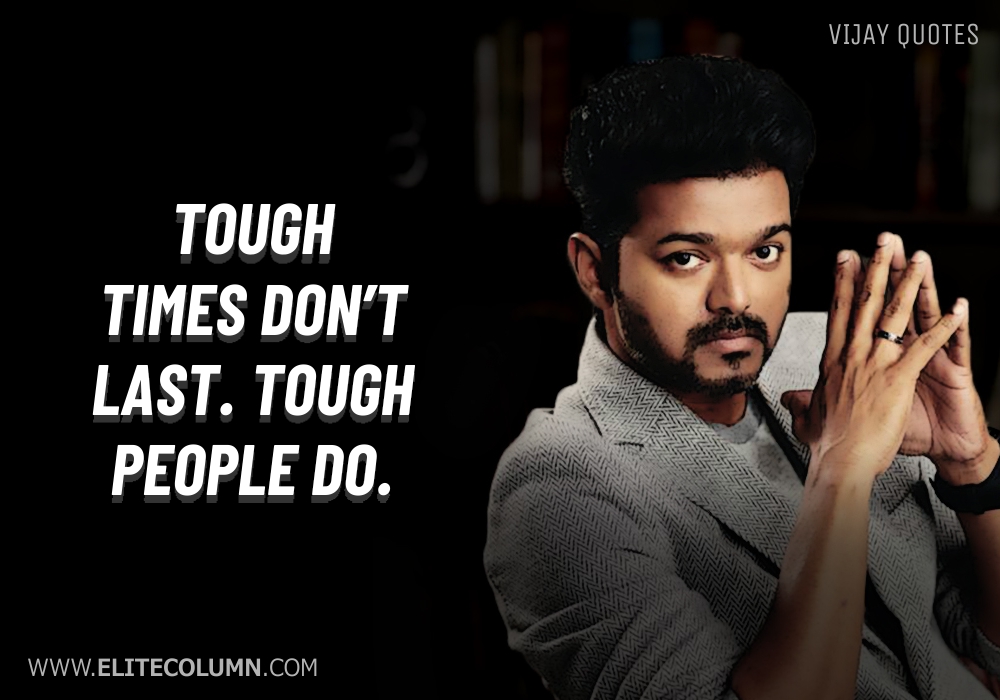 "Tough times don't last. Tough people do." – Vijay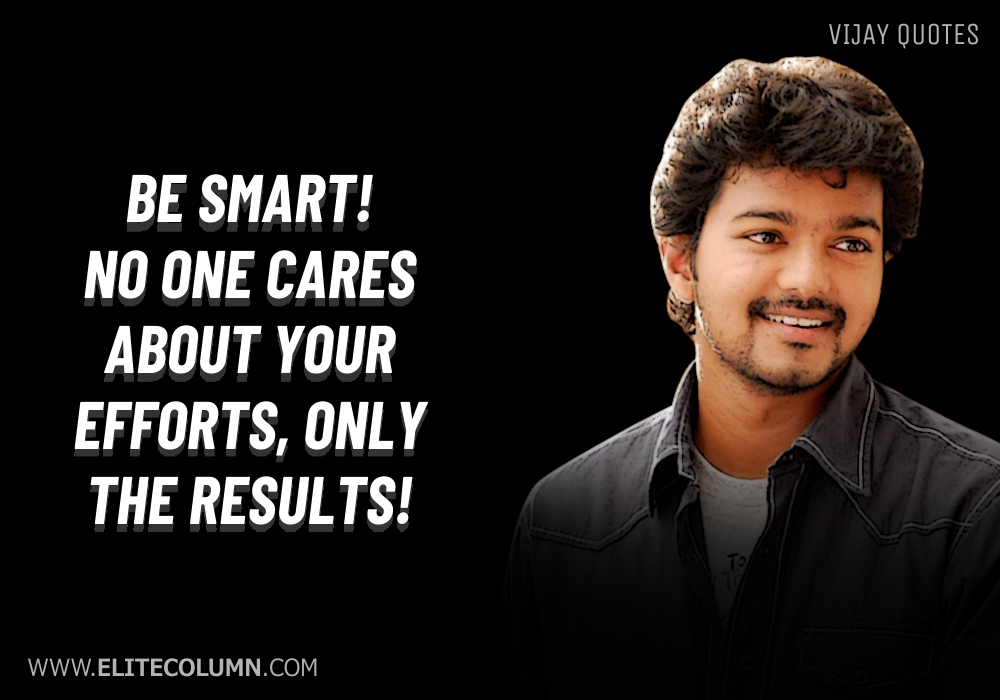 "Be smart! No one cares about your efforts, only the results." – Vijay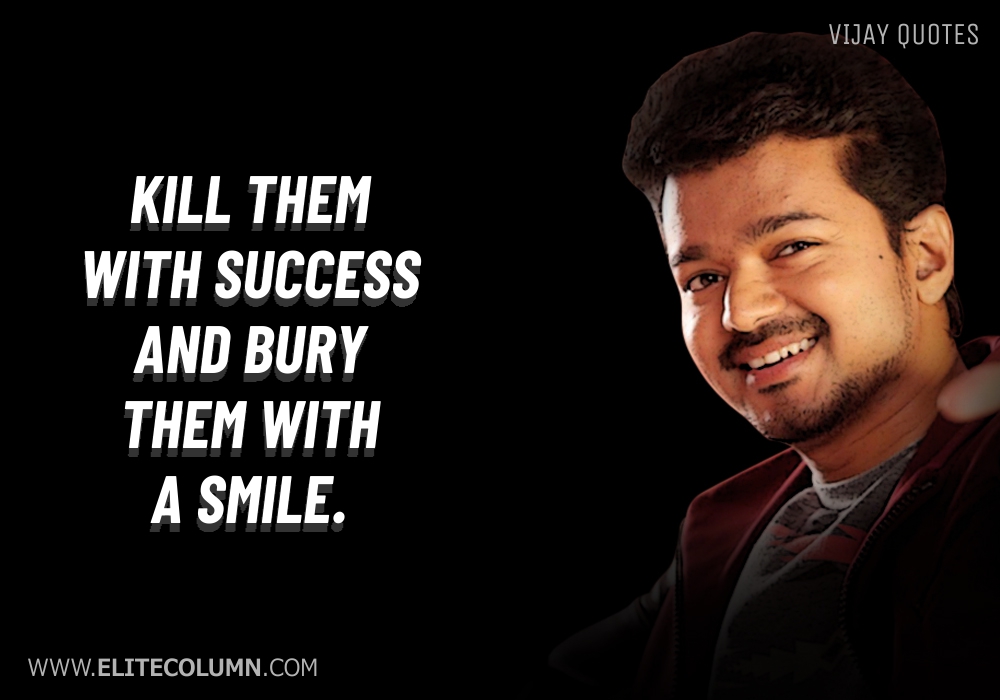 "Kill them with success and bury them with a smile." – Vijay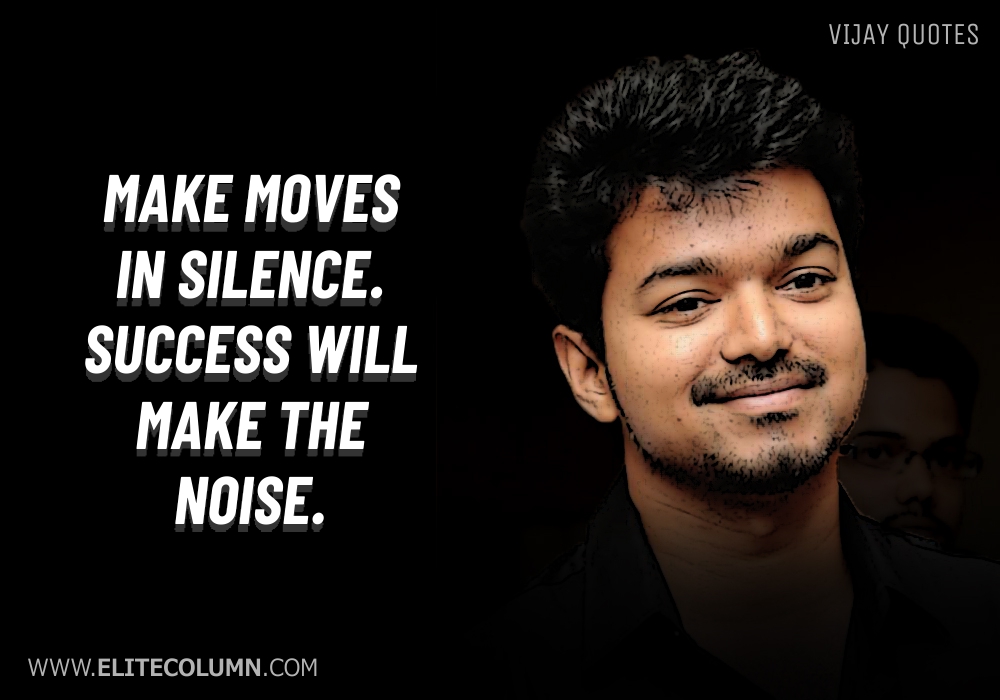 "Make moves in silence. Success will make the noise." – Vijay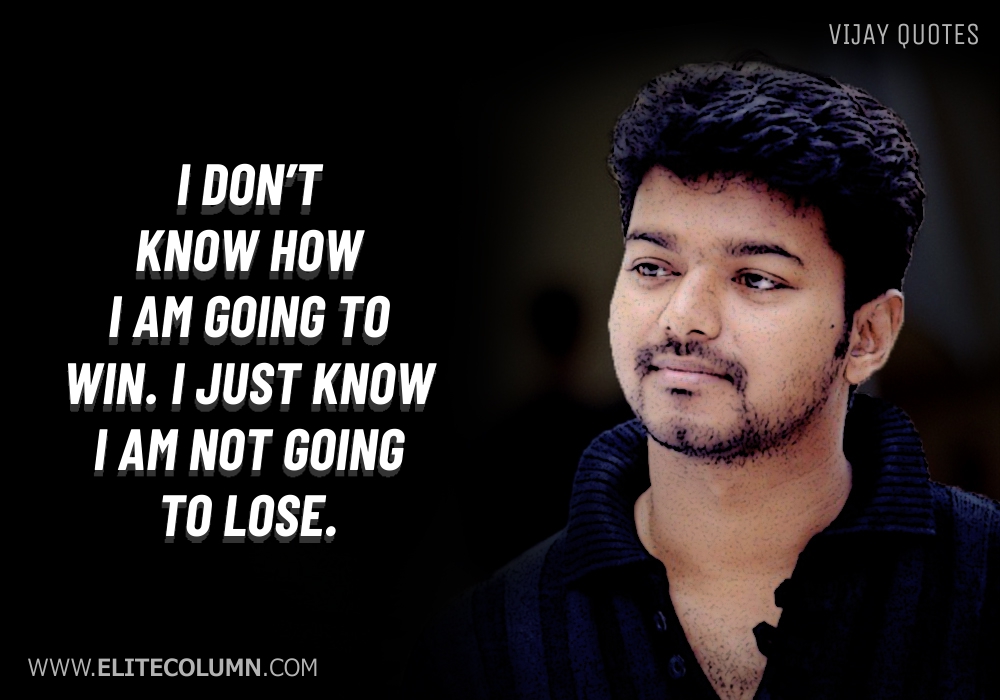 "I don't know how I am going to win. I just know I am not going to lose." – Vijay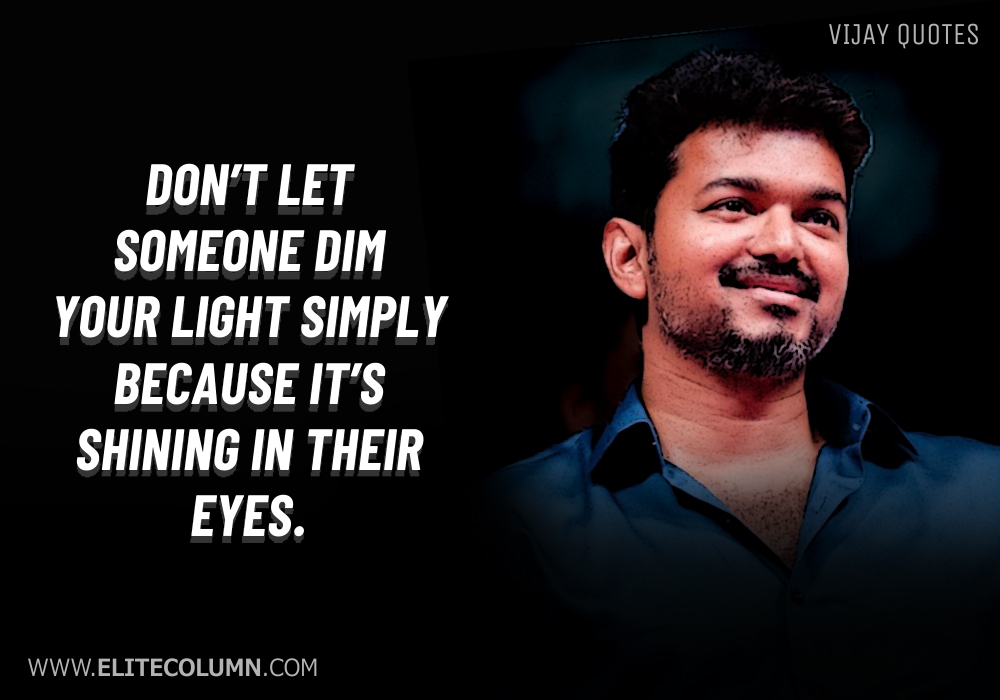 "Don't let someone dim your light simply because it's shining in their eyes." – Vijay
"Choose the right reaction to reach your destination." – Vijay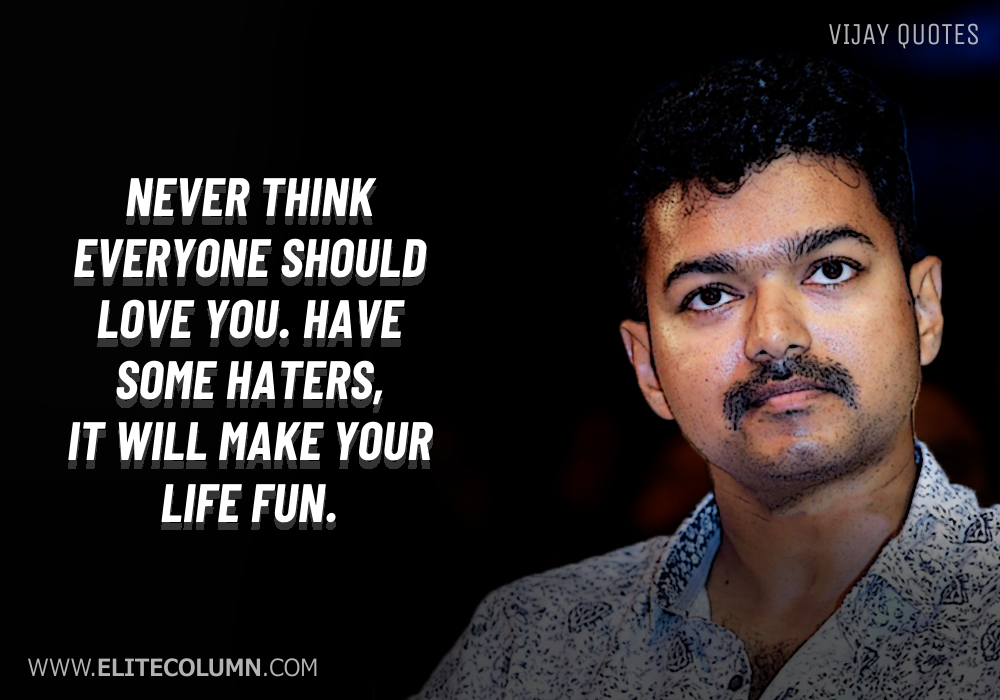 "Never think everyone should love you. Have some haters, it will make your life fun." – Vijay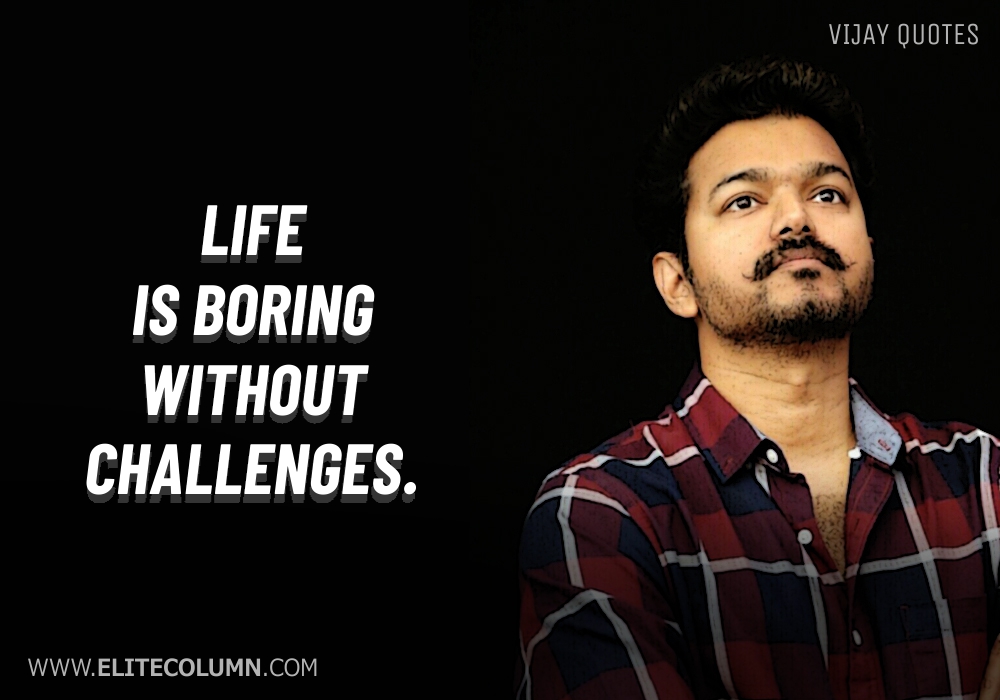 "Life is boring without challenges." – Vijay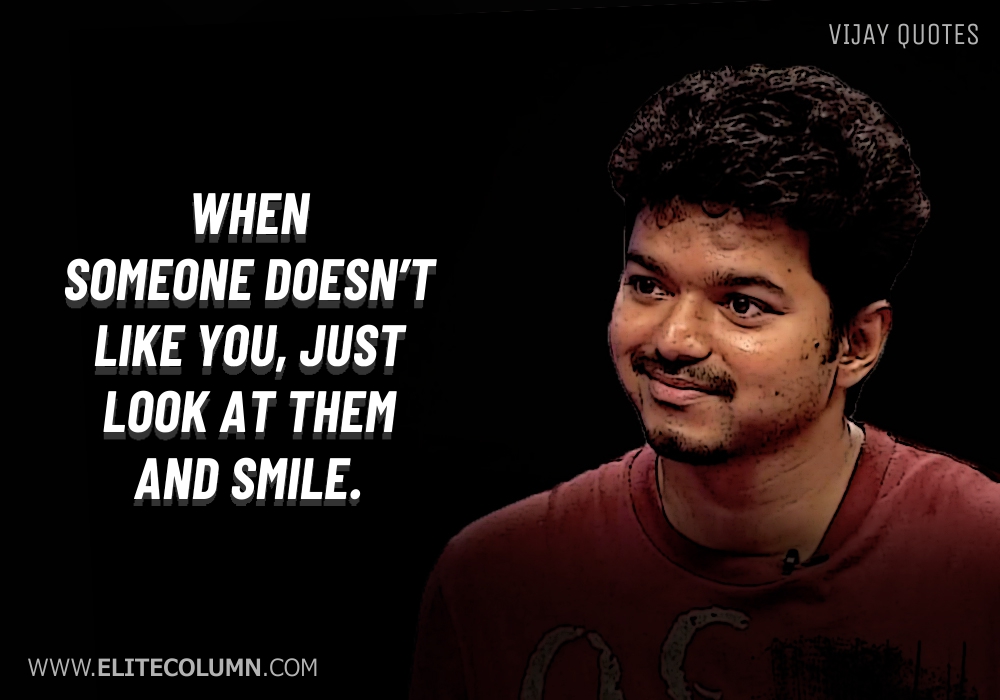 "When someone doesn't like you, just look at them and smile." – Vijay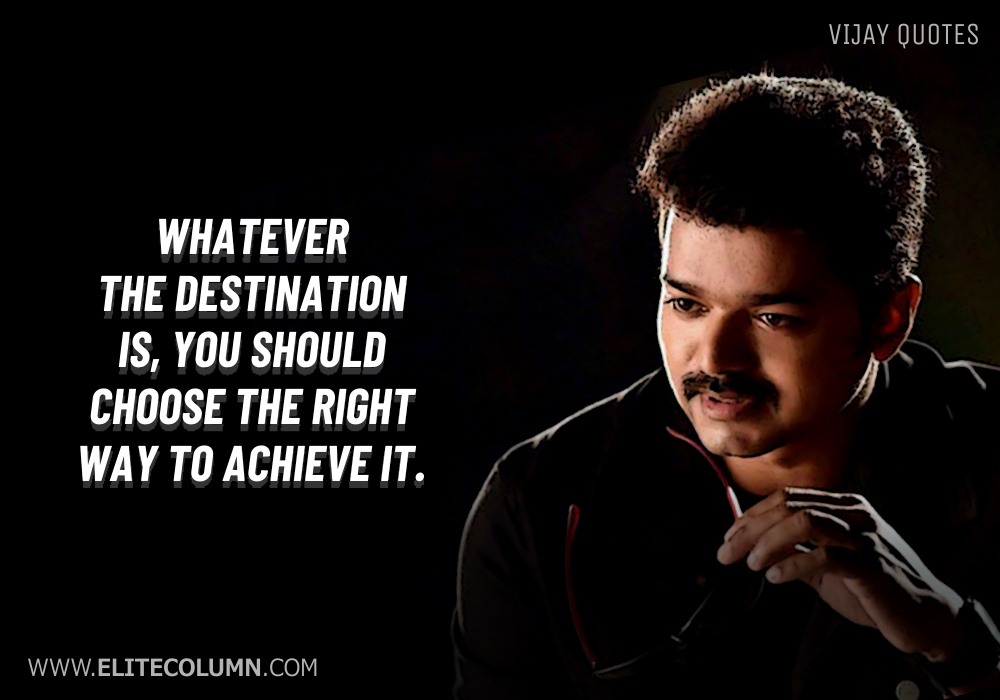 "Whatever the destination is, you should choose the right way to achieve it." – Vijay
Thanks for checking out the best Vijay quotes. Feel free to share the quotes with your friends. Leave a comment below and which are your favorite Vijay quotes ?
See also:
Paul Walker Quotes | Dwayne Johnson Quotes | Angelina Jolie Quotes | Rajinikanth Quotes | Jason Momoa Quotes | Johnny Depp Quotes | Liam Hemsworth Quotes | Al Pacino Quotes |  Kamal Hassan Quotes
You can find us at – Facebook | Instagram | LinkedIn | Pinterest | Twitter