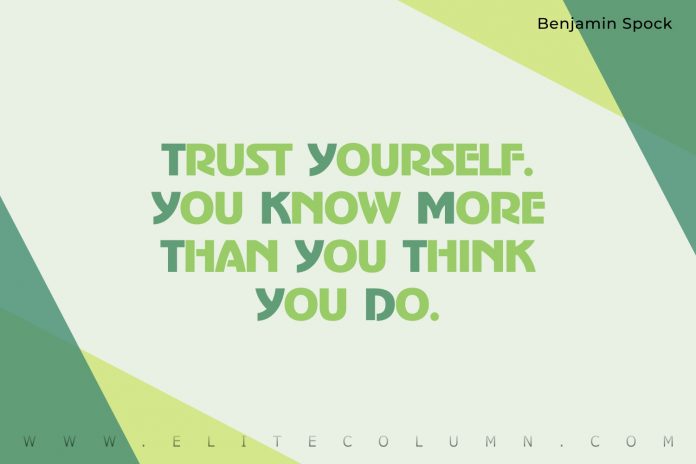 Check out 50 Trust Your Gut Quotes today.
50 Trust Your Gut Quotes
1. "Listen to your intuition. It will tell you everything you need to know." – Anthony J. D'Angelo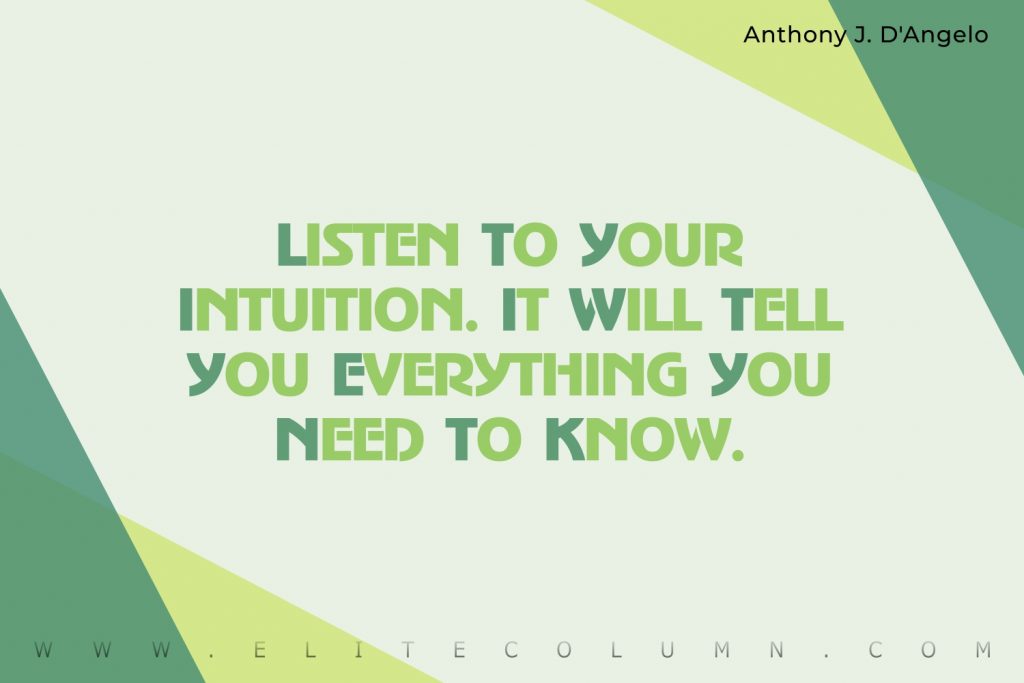 2. "Intuition isn't the enemy, but the ally, of reason." – John Kord Lagemann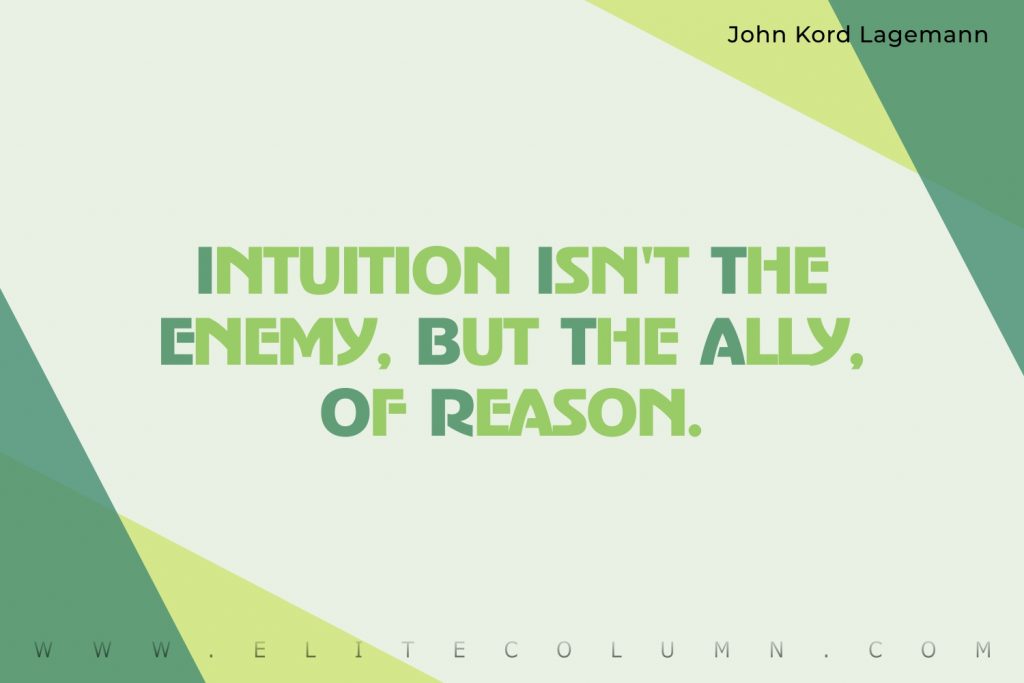 3. "Trusting our intuition often saves us from disaster." – Anne Wilson Schaef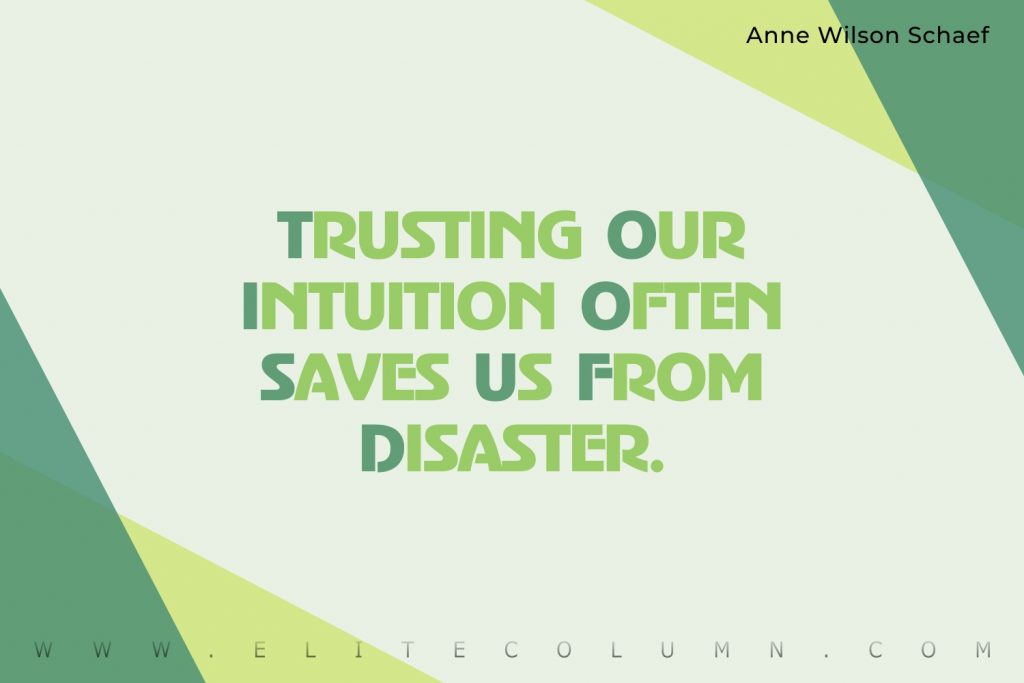 4. "Have the courage to follow your heart and intuition. They somehow already know what you truly want to become. Everything else is secondary." – Steve Jobs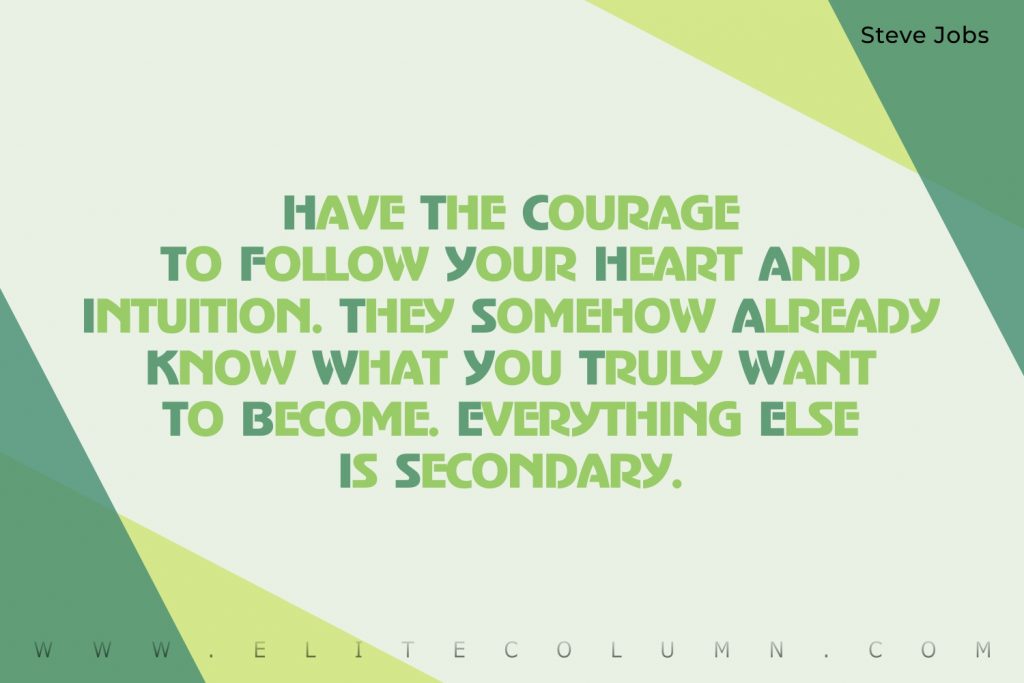 5. "What I am actually saying is that we need to be willing to let our intuition guide us, and then be willing to follow that guidance directly and fearlessly." – Shakti Gawain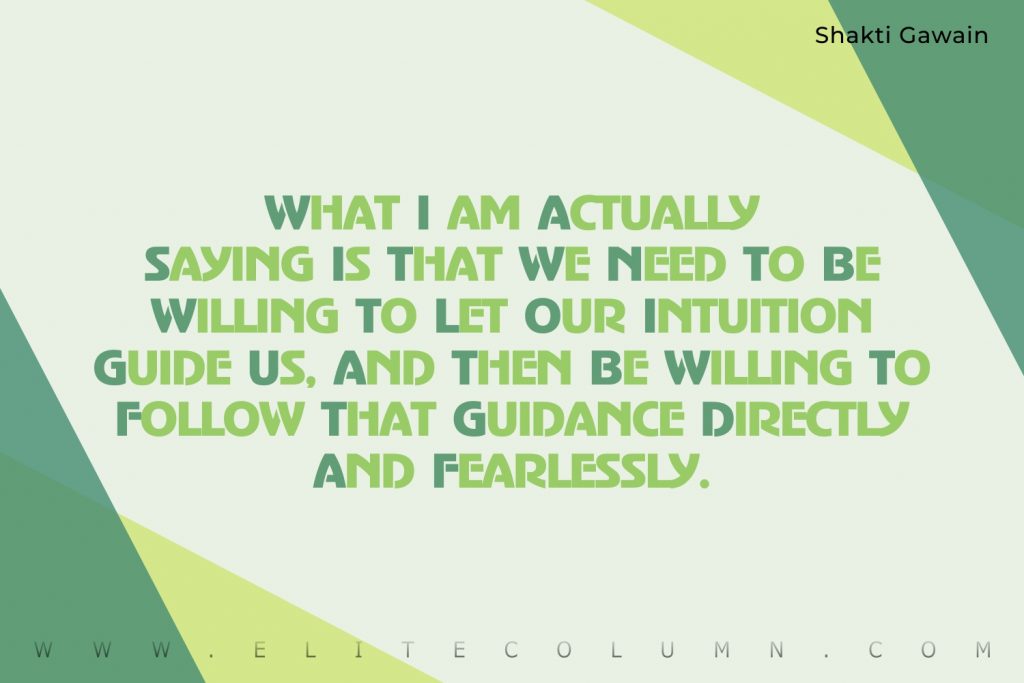 6. "Trust yourself. You know more than you think you do." – Benjamin Spock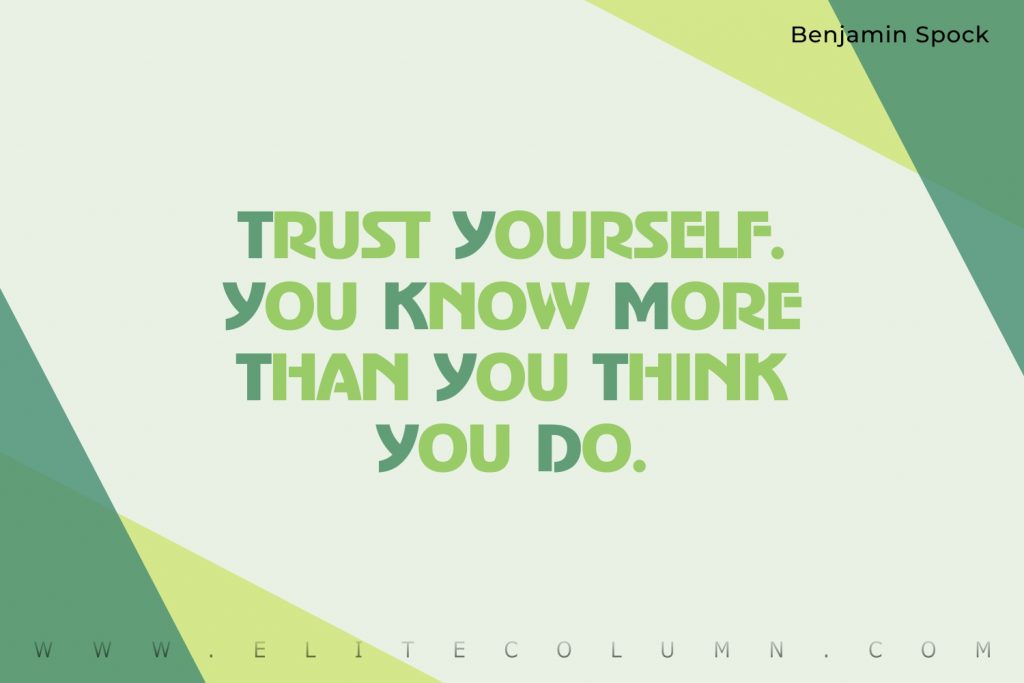 7. "Instinct is the nose of the mind." – Madame De Girardin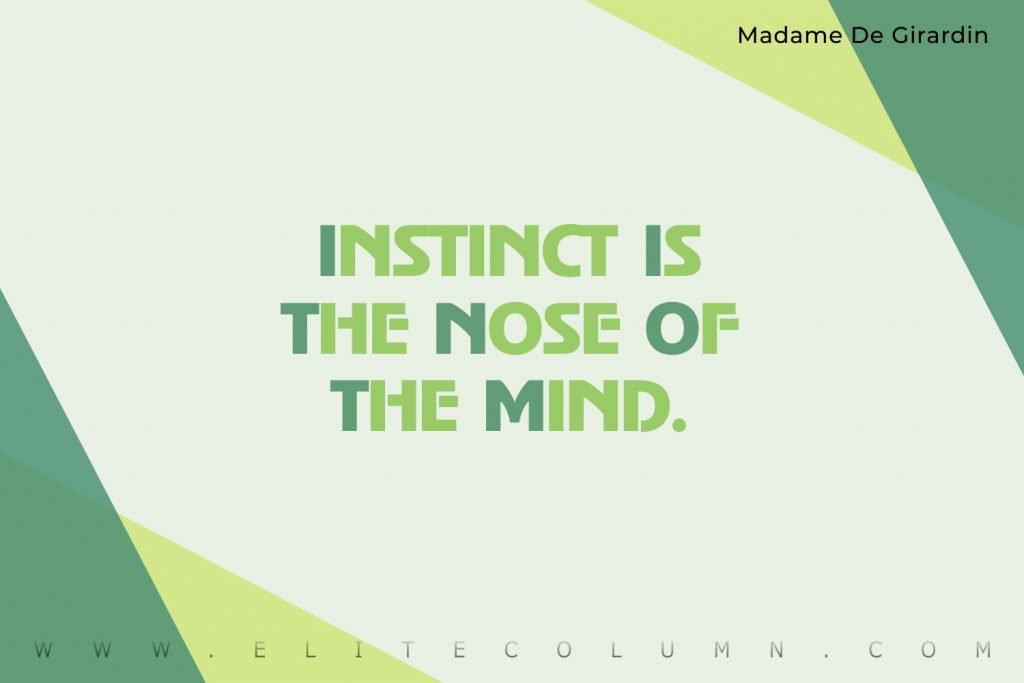 8. "I allow my intuition to lead my path." – Manuel Puig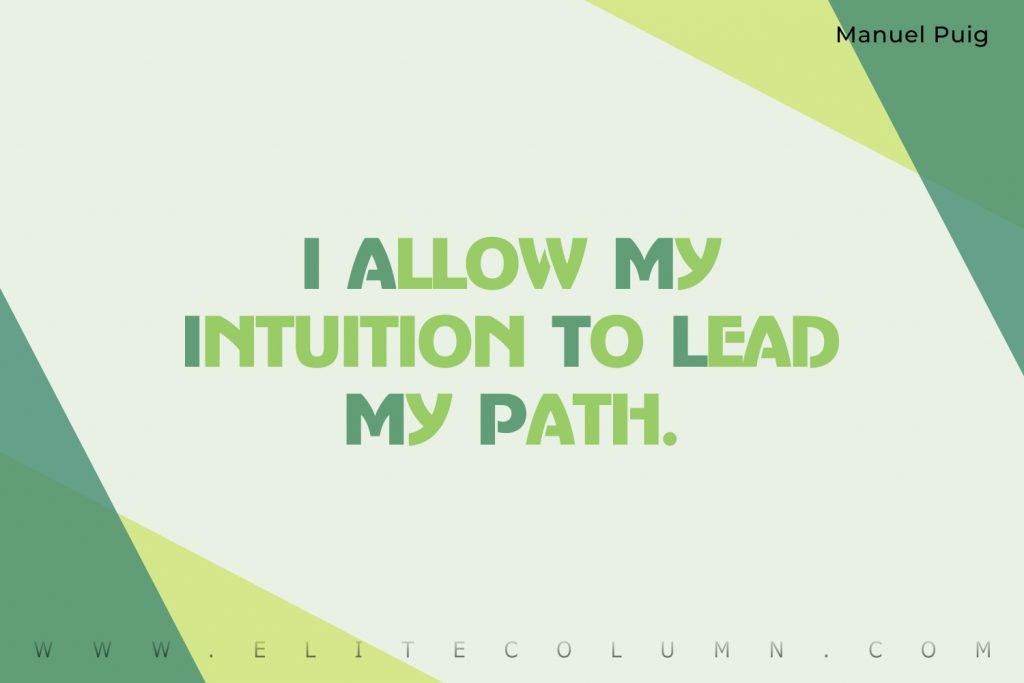 9. "Intuition is really a sudden immersion of the soul into the universal current of life." – Paulo Coelho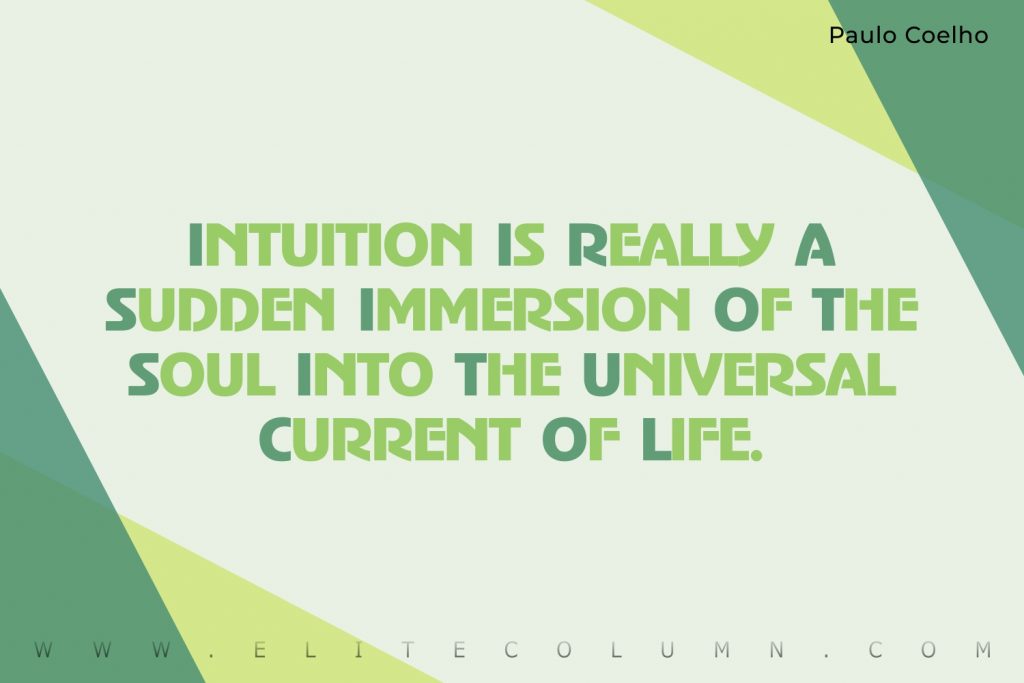 10. "It turns out that our intuition is a greater genius than we are." – Jim Shepard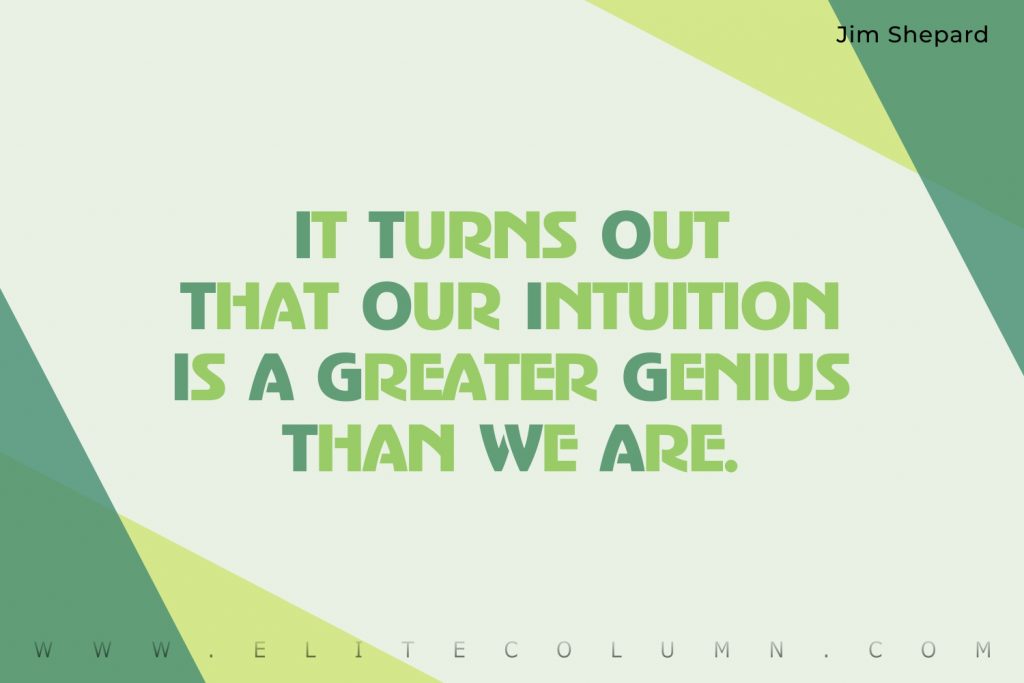 11. "The magic happens when you spend 20 minutes working towards your dream every day." – Avinash VS
12. "Intuition will tell the thinking mind where to look next." – Jonas Salk
13. "If prayer is you talking to God, then intuition is God talking to you." – Dr. Wayne Dye
14. "Often intuition will direct you. If it feels right, it's probably right." – Oprah Winfrey
15. "There is a voice that doesn't use words. Listen." – Rumi
16. "Trust your own instinct. Your mistake might as well be your own, instead of someone else's. " – Billy Wilder
17. "The power of intuitive understanding will protect you from harm until the end of your days." – Lao Tzu
18. "Conclusions arrived at through reasoning have very little or no influence in altering the course of our lives." – Carlos Casteneda
19. "Trust your hunches. They're usually based on facts filed away just below the conscious level." – Joyce Brothers
20. "All great men are gifted with intuition. They know without reasoning or analysis, what they need to know." – Alexis Carrel
21. "Intuition is seeing with the soul." – Dean Koontz
22. "In any moment of decision, the best thing you can do is the right thing, the next best thing is the wrong thing, and the worst thing you can do is nothing." – Theodore Roosevelt
23. "Decisiveness is a characteristic of high-performing men and women. Almost any decision is better than no decision at all." – Brian Tracy
24. "Decision is a risk rooted in the courage of being free." – Paul Tillich
25. "Good decisions come from experience. Experience comes from making bad decisions." – Mark Twain
26. "Be decisive. A wrong decision is generally less disastrous than indecision." – Bernhard Langer
27. "Changing our decision sets up a bad habit. It reinforces decision making as an expression of bewilderment and ignorance, instead of wisdom and freedom." – Sakyong Mipham
28. "Never apologize for trusting your intuition, your brain can play tricks, your heart can blind, but your gut is always right." – Rachel Wolchin
29. "You know that feeling in the pit of your stomach? Listen to it." – Sally Kathryn
30. "Trust your hunches. They're usually based on facts filed away just below the conscious level." – Dr. Joyce Brothers
31. "Never ignore a gut feeling, but never believe that it's enough." – Robert Heller
32. "Trust your instincts, they tend to see you right." – Sophie Ellis Bextor
33. "Your heart and gut are still your best guide." – Naveen Jain
34. "Warren Buffet told me once and he said always follow your gut. When you have that gut feeling you have to go with, don't go back on it." – LeBron James
35. "Truth is when your mind and your gut agree." – Shannon Hale
36. "Good instincts usually tell you what to do long before your head has figured it out." – Michael Burke
37. "I go by the gut. I might not appear to have any talent but I've got plenty of gut instinct." – Haruki Murakami
38. "If you let it, the noise of the world will drown out the voice of God, which is your intuition." – Oprah Winfrey
39. "Often you have to rely on intuition." – Bill Gates
40. "You must train your intuition, you must trust the small voice inside you which tells you exactly what to say, what to decide." – Ingrid Bergman
41. "The only real valuable thing is intuition." – Albert Einstein
42. "Intuition is the discriminate faculty that enables you to decide which of two lines of reasoning is right. Perfect intuition makes you master of all." – Paramahansa Yogananda
43. "If the single man plants himself indomitably on his instincts and there abide, the huge world will come round to him." – Ralph Waldo Emerson
44. "Trust your instincts. Intuition doesn't lie." – Oprah Winfrey
45. "Intuition is a very powerful thing, more powerful than intellect, in my opinion." – Steve Jobs
46. "The intuitive mind is a sacred gift and the rational mind is a faithful servant. We have created society that honors the servant and has forgotten the gift." – Albert Einstein
47. "The more you trust your intuition, the more empowered you become, the stronger you become, and the happier you become." – Gisele Bundchen
48. "To me, a witch is a woman that is capable of letting her intuition take hold of her actions, that communes with her environment, that isn't afraid of facing challenges." – Paulo Coelho
49. "My business skills have come from being guided by my inner self, my intuition." – Oprah Winfrey
50. "Intuition is a spiritual faculty and does not explain, but simply points the way." – Florence Scovel Shinn
Thanks for checking out the best Trust Your Gut Quotes. Feel free to share the quotes with your friends. Leave a comment below and which are your favourite Trust Your Gut Quotes ?
See also:
Reflection Quotes | Vision Quotes | Believe in Yourself Quotes | Sunshine Quotes | Laughter Quotes | Savage Quotes | Graduation Quotes
You can find us at – Facebook | Instagram | LinkedIn | Pinterest | Twitter