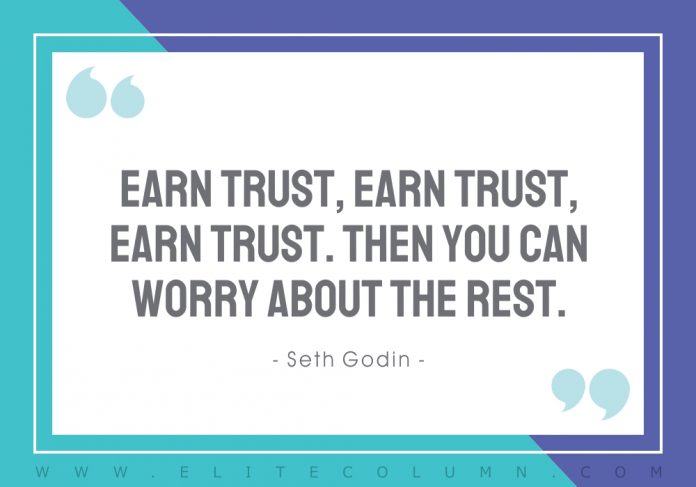 Check out 50 Trust quotes today. Trust Quotes will earn you respect.
50 Best Trust Quotes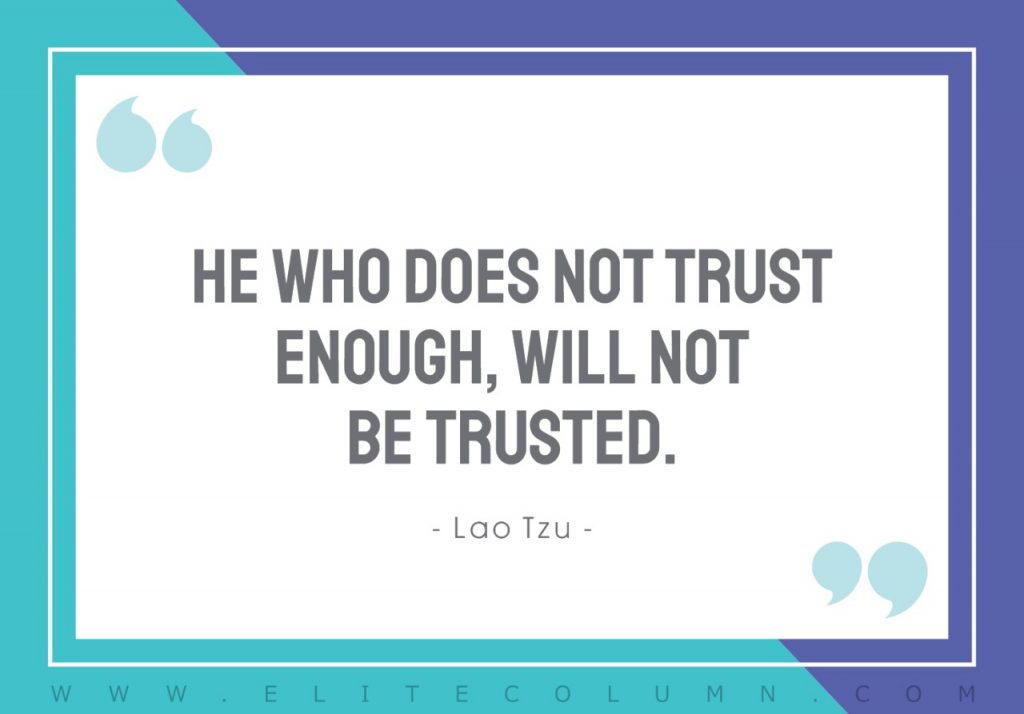 1. "He who does not trust enough, will not be trusted." – Lao Tzu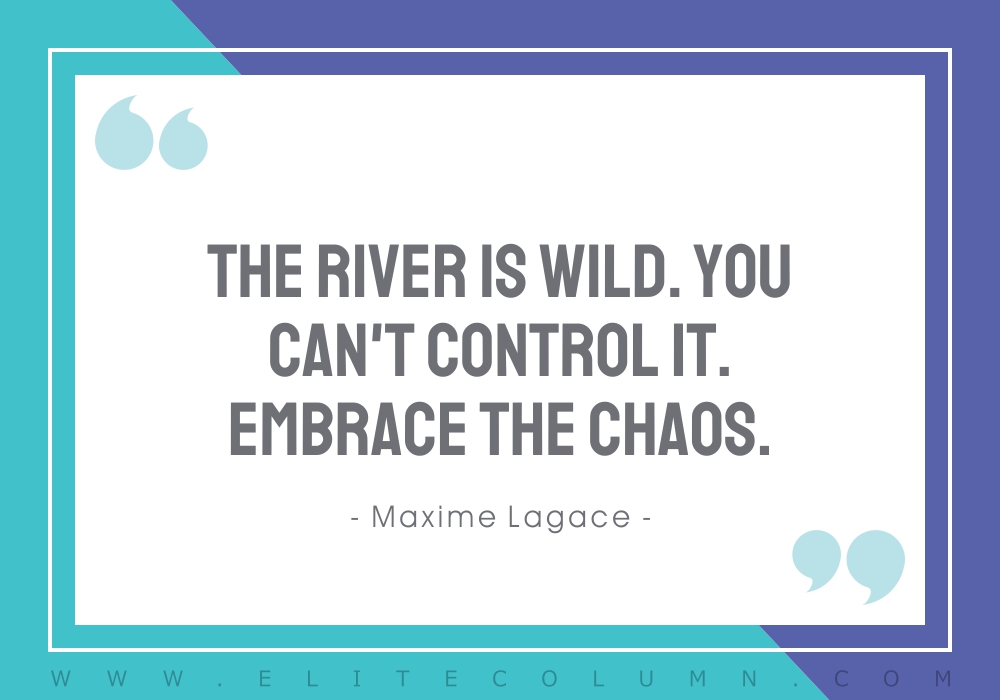 2. "The river is wild. You can't control it. Embrace the chaos." – Anonymous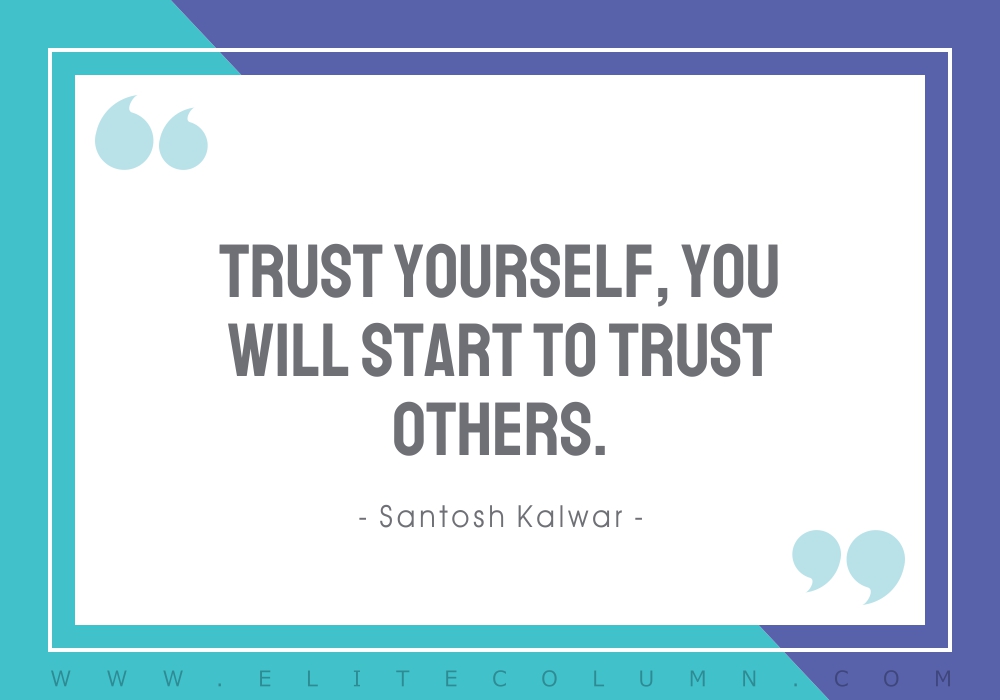 3. "Trust yourself, you will start to trust others." – Santosh Kalwar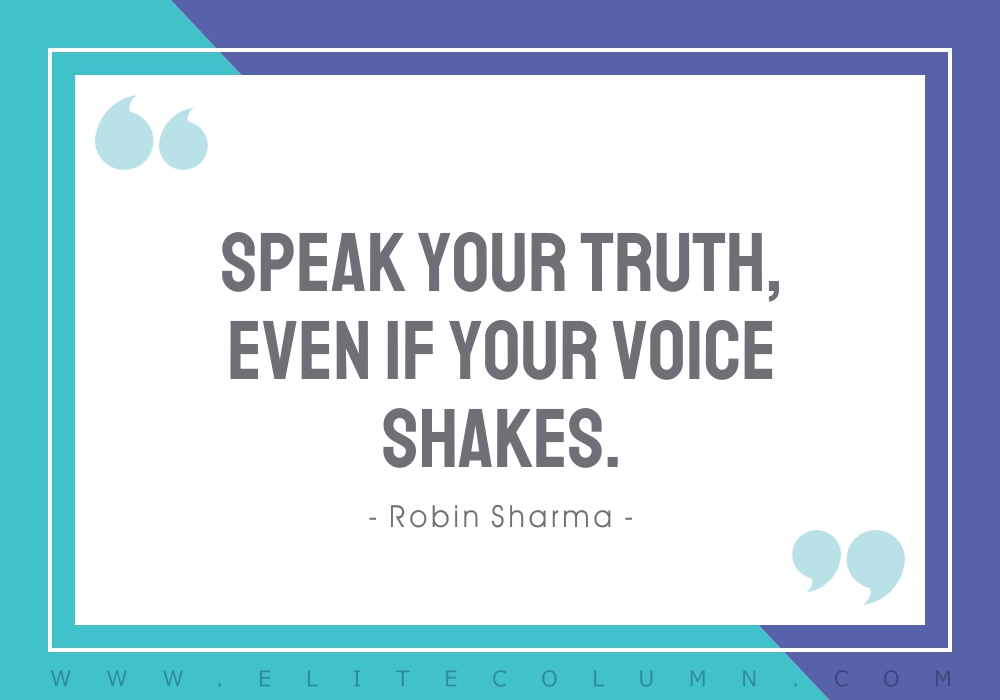 4. "Speak your truth, even if your voice shakes." – Robin Sharma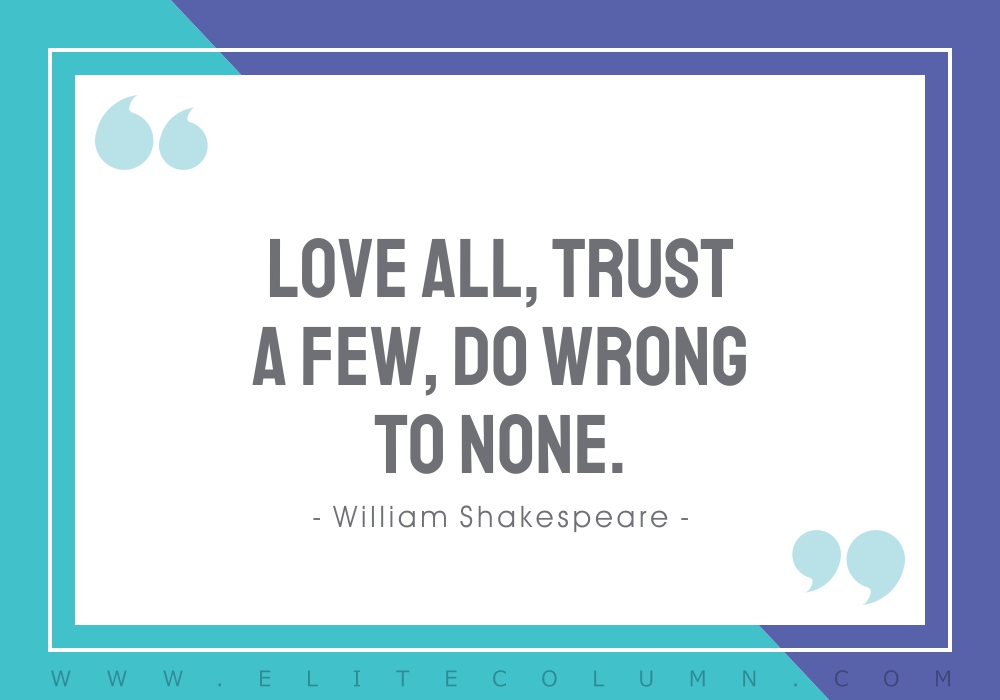 5. "Love all, trust a few, do wrong to none." – William Shakespeare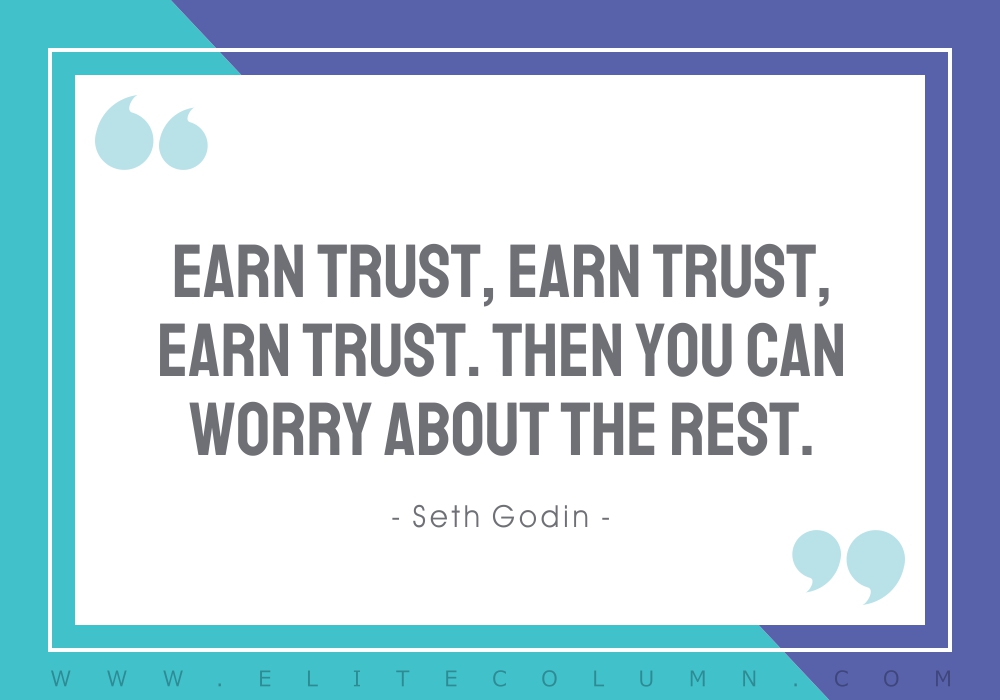 6. "Earn trust, earn trust, earn trust. Then you can worry about the rest." – Seth Godin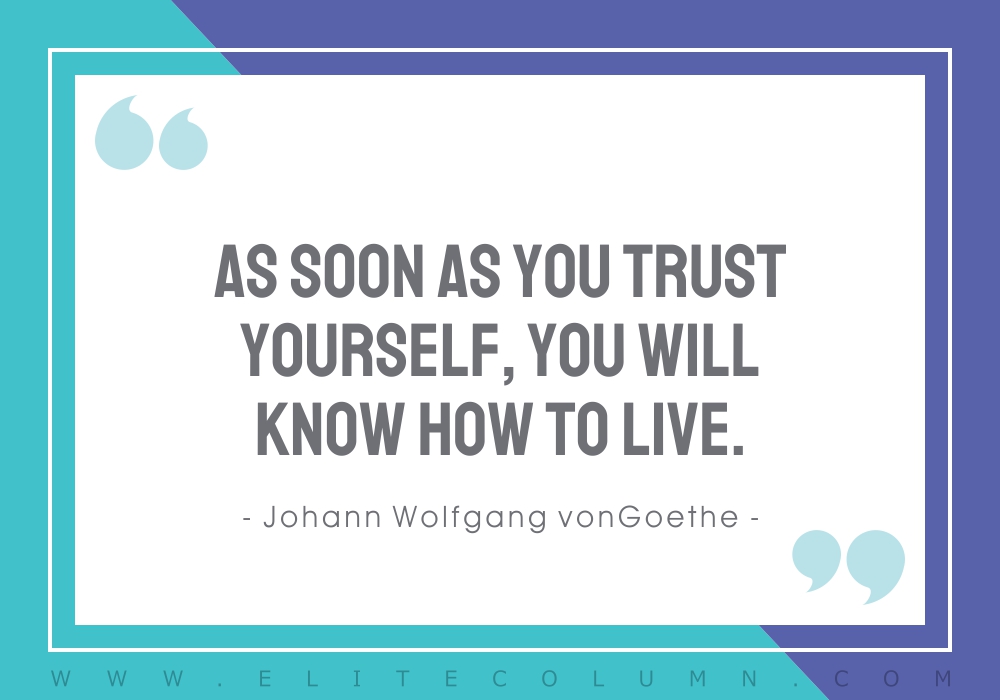 7. "As soon as you trust yourself, you will know how to live." – Johann Wolfgang von Goethe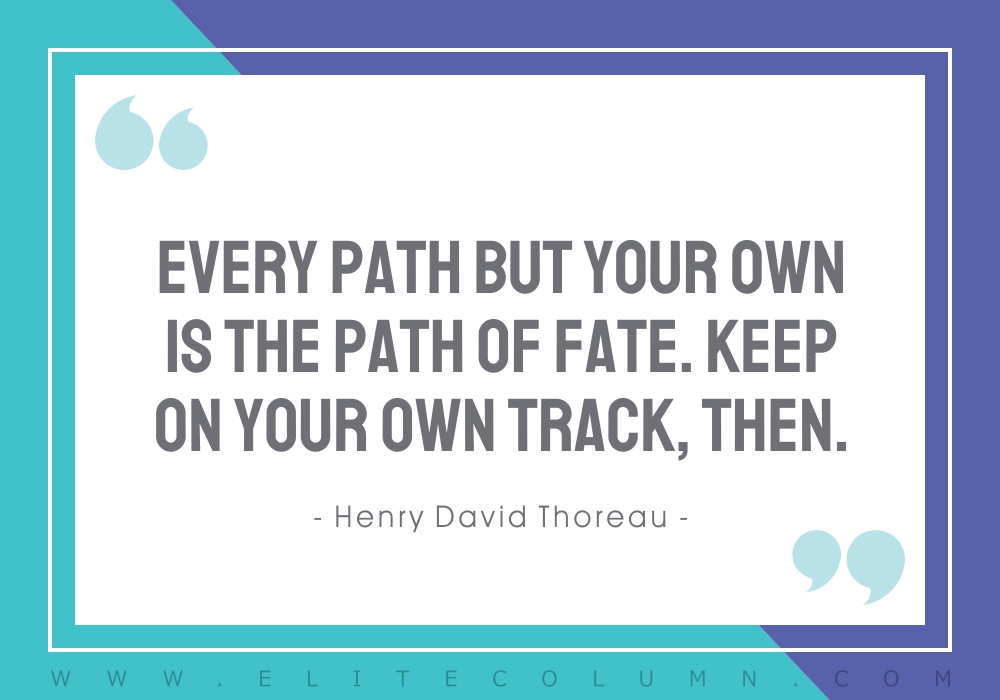 8. "Every path but your own is the path of fate. Keep on your own track, then." – Henry David Thoreau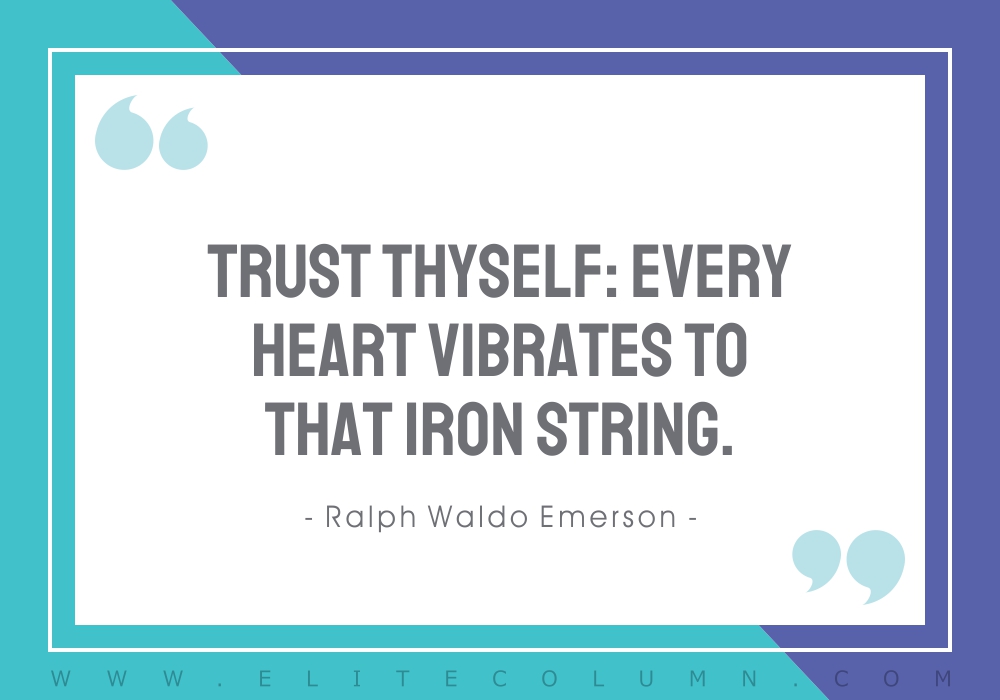 9. "Trust thyself: every heart vibrates to that iron string." – Ralph Waldo Emerson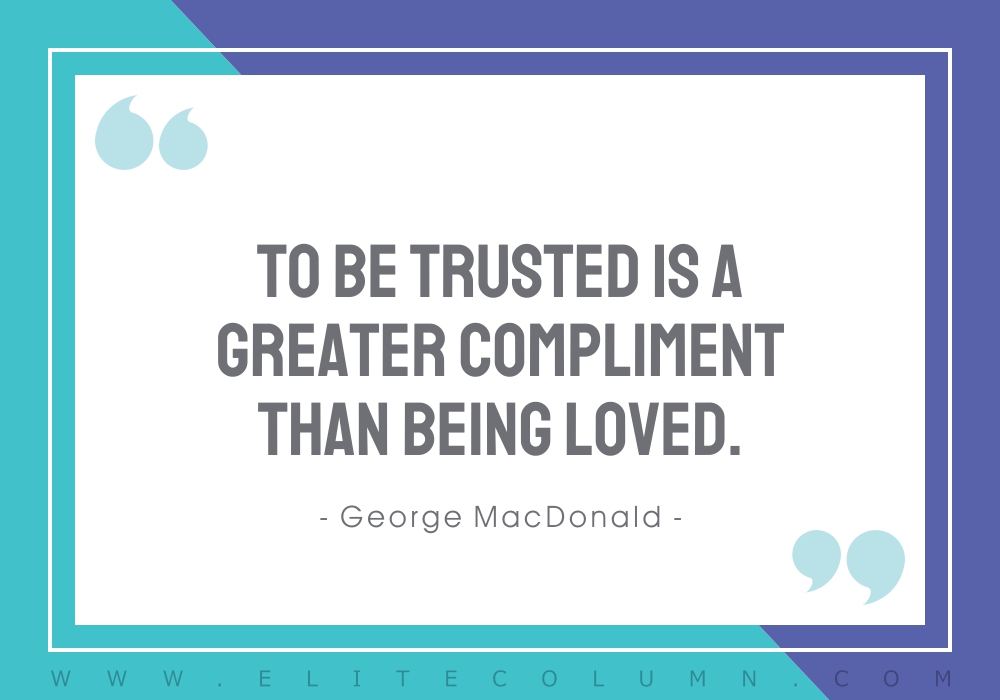 10. "To be trusted is a greater compliment than being loved." – George MacDonald
11. "Those who trust us educate us." – George Eliot
12. "Trust is built with consistency." – Lincoln Chafee
13. "Take no one's word for anything, including mine but trust your experience." – James Baldwin
14. "The mind lives in doubt and the heart lives in trust. When you trust, suddenly you become centered." – Osho
15. "Let yourself be silently drawn by the strange pull of what you really love. It will not lead you astray." – Rumi
16. "Self-trust is the essence of heroism." – Ralph Waldo Emerson
17. "Better to trust the man who is frequently in error than the one who is never in doubt." – Eric Sevareid
18. "Trust starts with truth and ends with truth." – Santosh Kalwar
19. "To conquer the unknown you must trust." – Yogi Bhajan
20. "I don't trust anyone who doesn't laugh. One must be fond of people and trust them if one is not to make a mess of life." – E.M. Forster
21. "You may be deceived if you trust too much, but you will live in torment unless you trust enough." – Frank Crane
22. "All our dreams can come true, if we have the courage to pursue them." – Walt Disney
23. "Trust is built on telling the truth, not telling people what they want to hear." – Simon Sinek
24. "For it is in your power to retire into yourself whenever you choose." – Marcus Aurelius
25. "Liberalism is trust of the people tempered by prudence. Conservatism is distrust of the people tempered by fear." – William E. Gladstone
See also:
Self Worth Quotes | Jealousy Quotes | Stress Quotes | Motivational Quotes | Work Quotes | Loyalty Quotes | Marriage Quotes | Future Quotes
26. "Honesty is the best policy. If I lose my honor, I lose myself." – William Shakespeare
27. "The more you believed in yourself, the more you could trust yourself. The more you trust yourself, the less you compare yourself to others." – Roy T. Bennett
28. "Trust in what you love, continue to do it, and it will take you where you need to go." – Natalie Goldberg
29. "Distrust all in whom the impulse to punish is powerful." – Friedrich Nietzsche
30. "The best way to find out if you can trust somebody is to trust them." – Ernest Hemingway
31. "Trustful people are the pure at heart, as they are moved by the zeal of their own trustworthiness." – Criss Jami
32. "The greatest thing in the world is to know how to belong to oneself." – Michel de Montaigne
33. "Trust is built when no one is looking." – Seth Godin
34. "Trust is the glue of life. It's the most essential ingredient in effective communication. It's the foundational principle that holds all relationships." – Stephen Covey
35. "Trust is the easiest thing in the world to loose, and the hardest thing in the world to get back." – R. Williams
36. "Trust is like a vase, once it's broken, though you can fix it, the vase will never be same again." – Walter Anderson
37. "Trust, but verify." – Ronald Reagan
38. "Don't trust the person who has broken faith once." – William Shakespeare
39. "Whoever is careless with the truth in small matters cannot be trusted with important matters." – Albert Einstein
40. "I don't trust people who don't love themselves and tell me, 'I love you'. There is an African saying which is: Be careful when a naked person offers you a shirt." – Maya Angelou
41. "I believe in trusting. Trust begets trust. Suspicion is foetid and only stinks. He who trusts has never yet lost in the world." – Mahatma Gandhi
42. "Don't just fly, soar." – Dumbo
43. "Even miracles take a little time." – Fairy Godmother
44. "I trust no one, not even myself." – Joseph Stalin
45. "The shifts of fortune test the reliability of friends." – Marcus Tullius Cicero
46. "It takes 20 years to build a reputation and five minutes to ruin it." – Warren Buffett
48. "The trust of the innocent is the liar's most useful tool." – Stephen King
49. "All it takes is faith and trust." – Peter Pan
50. "Be courteous to all but intimate with few; and let those few be well tried before you give them your confidence." – George Washington
Thanks for checking out the best Trust Quotes. Feel free to share the quotes with your friends. Leave a comment below and which are your favourite Trust Quotes ?
See also:
Empathy Quotes | Business Quotes | Money Quotes | Stoic Quotes | Forgiveness Quotes | Perseverance Quotes | Hurt Quotes
You can find us at – Facebook | Instagram | LinkedIn | Pinterest | Twitter