Tennis, one of the most popular racket sport has been present since time immemorial. Historians believe that the origin if the game can be traced back to 12th Century northern France. It is also an Olympic sport and is played in all levels of society at all ages. Part of the appeal of tennis stems from the simplicity of equipment required to play the sport. Tennis quotes will help you become a better player both and on and off field. EliteColumn brings you the 10 best handpicked tennis quotes for every player.
10 Inspirational Tennis Quotes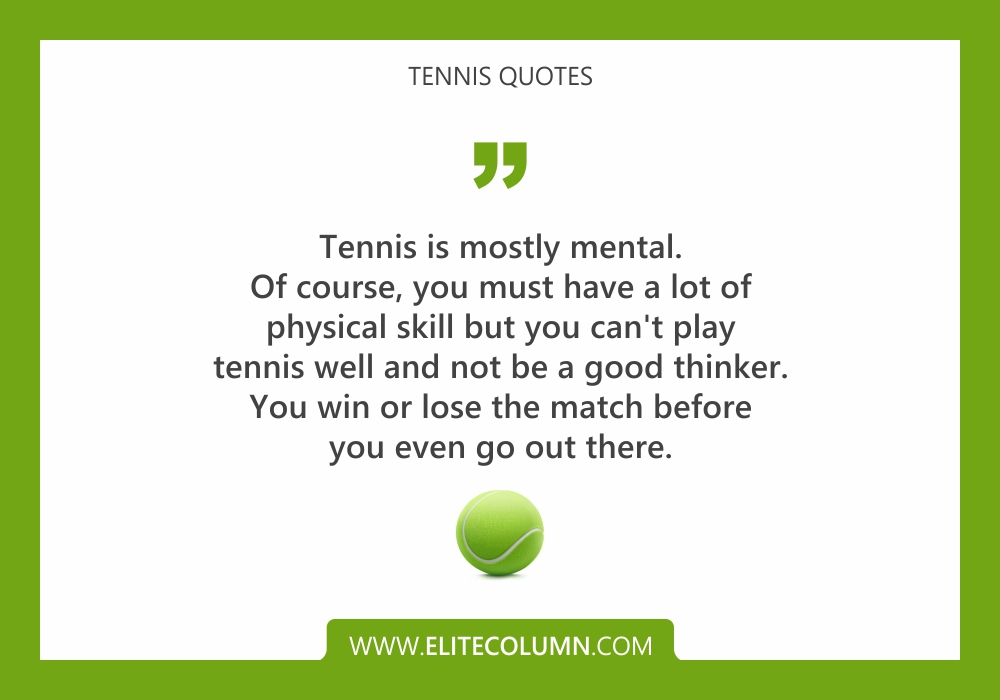 "Tennis is mostly mental. Of course, you must have a lot of physical skill but you can't play tennis well and not be a good thinker. You win or lose the match before you even go out there."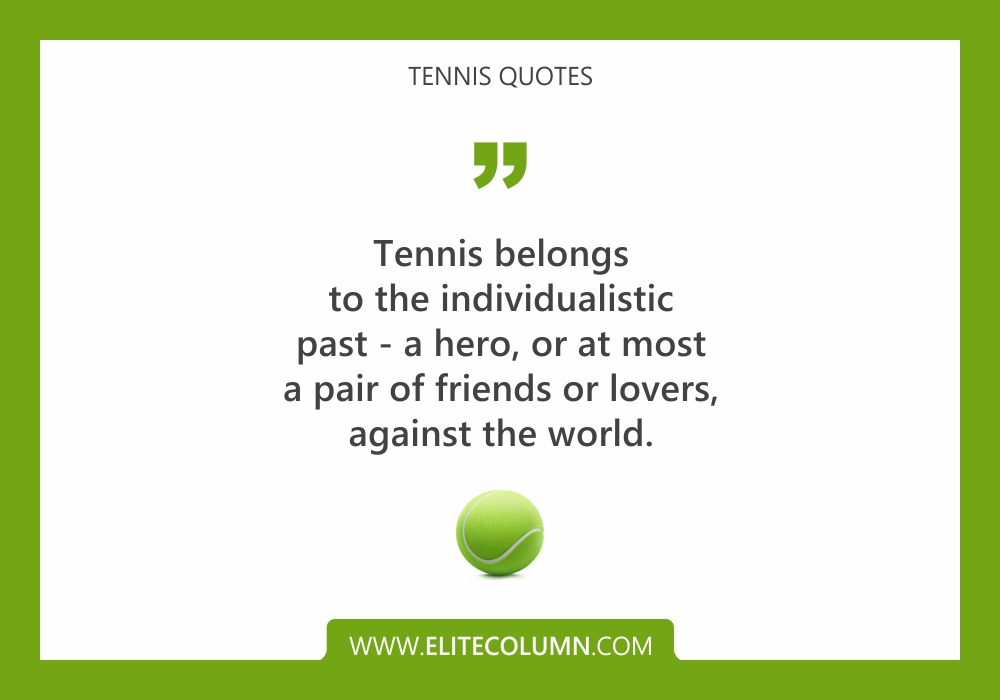 "Tennis belongs to the individualistic past – a hero, or at most a pair of friends or lovers, against the world."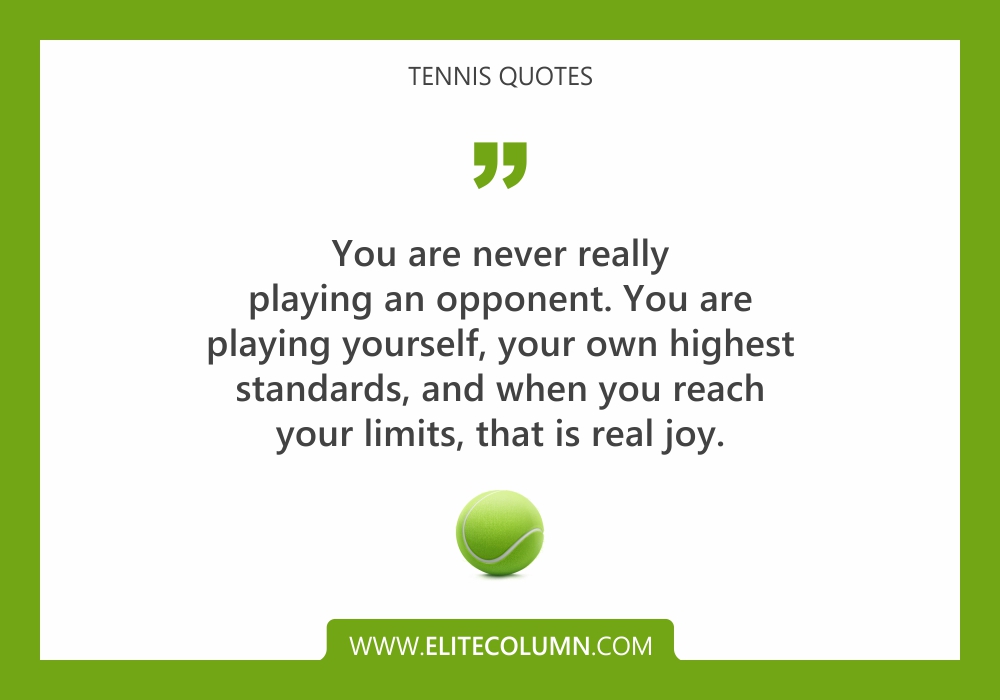 "You are never really playing an opponent. You are playing yourself, your own highest standards, and when you reach your limits, that is real joy."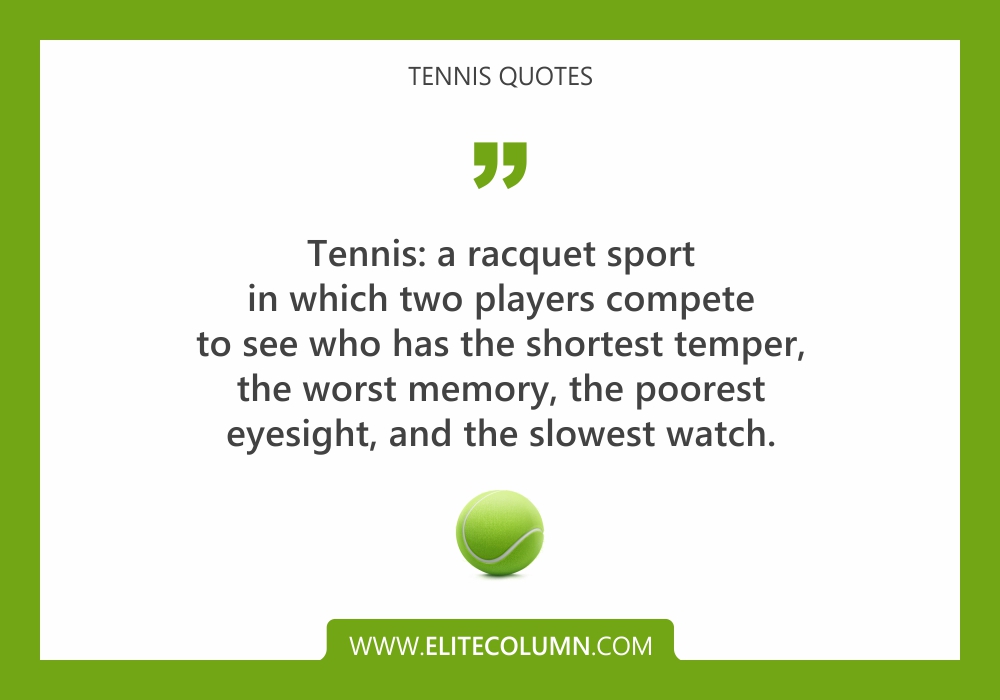 "Tennis: a racquet sport in which two players compete to see who has the shortest temper, the worst memory, the poorest eyesight, and the slowest watch."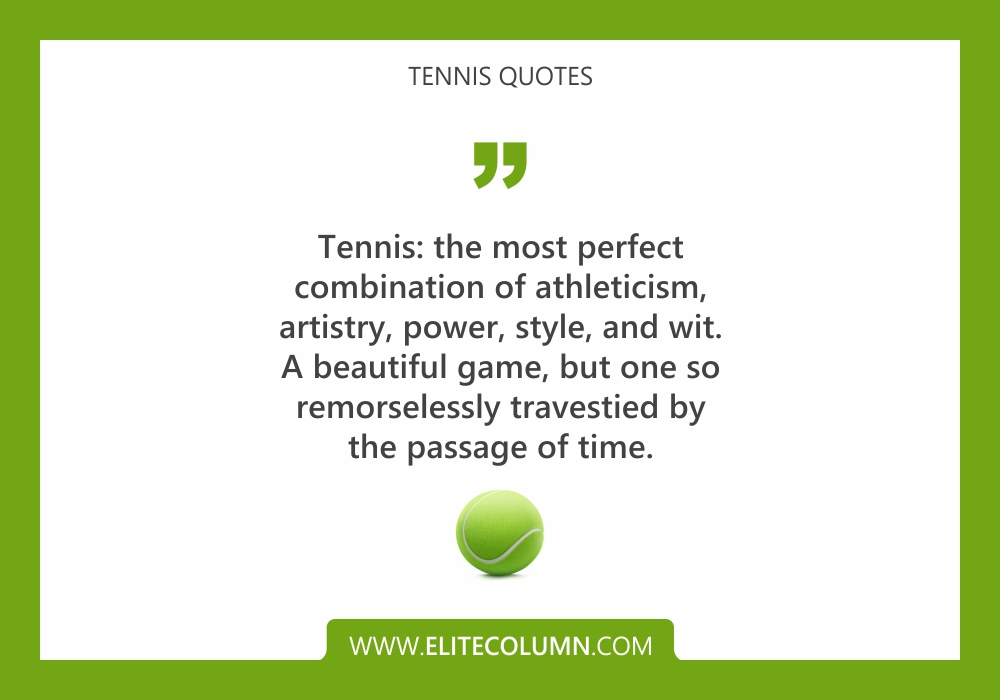 "Tennis: the most perfect combination of athleticism, artistry, power, style, and wit. A beautiful game, but one so remorselessly travestied by the passage of time."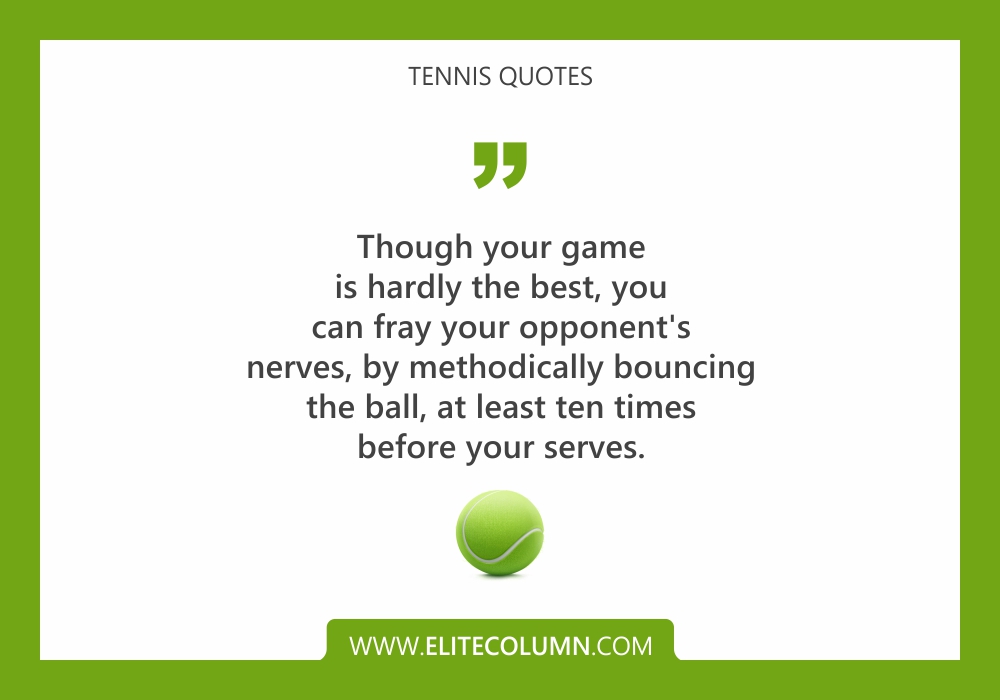 "Though your game is hardly the best, you can fray your opponent's nerves, by methodically bouncing the ball, at least ten times before your serves."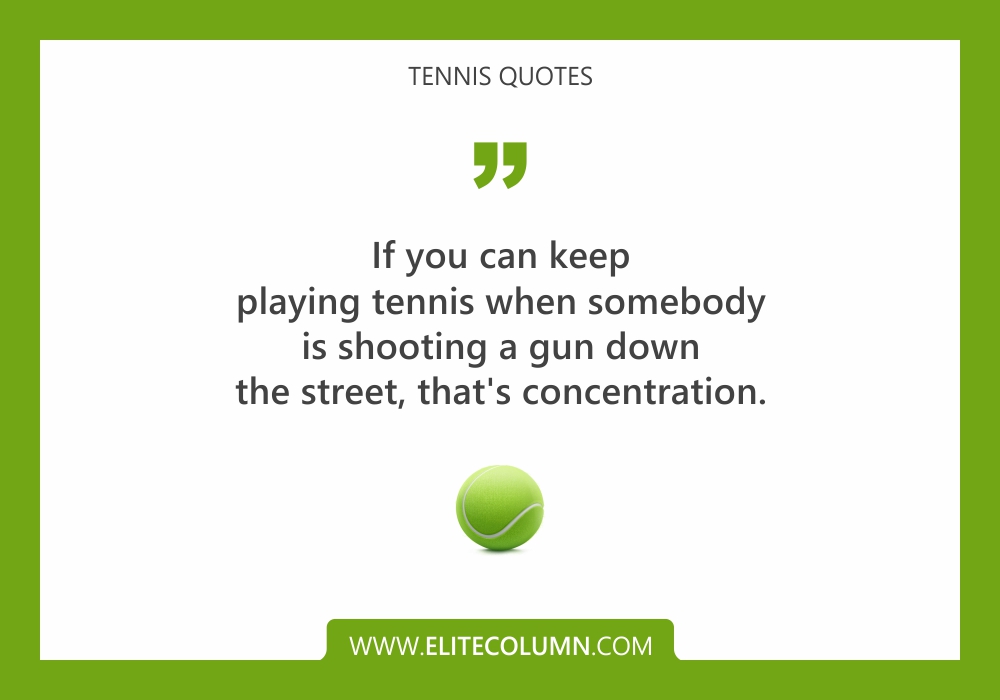 "If you can keep playing tennis when somebody is shooting a gun down the street, that's concentration."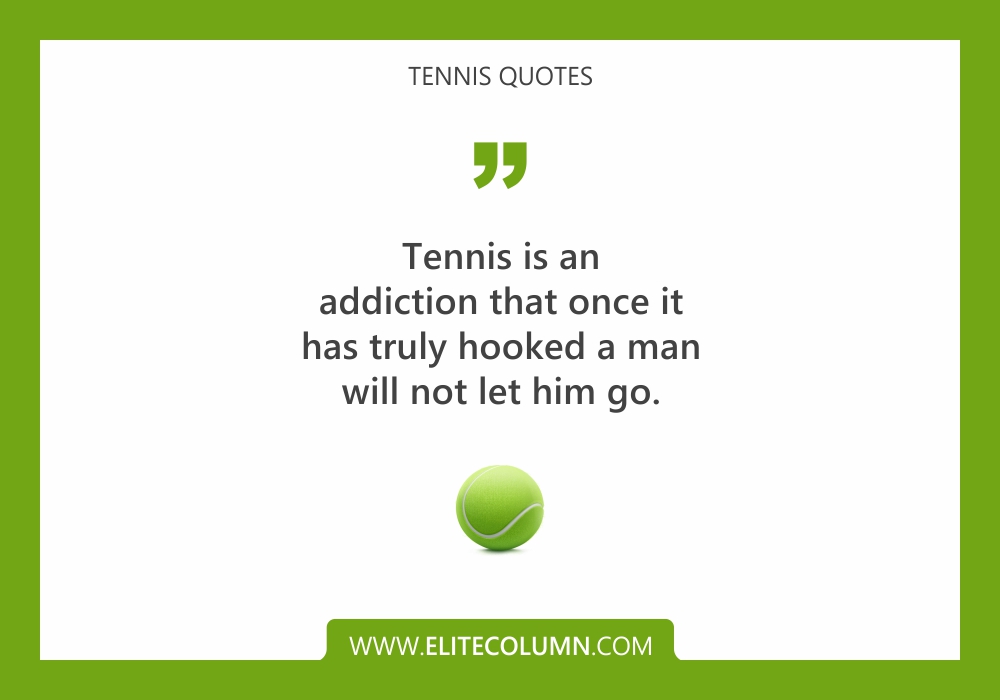 "Tennis is an addiction that once it has truly hooked a man will not let him go."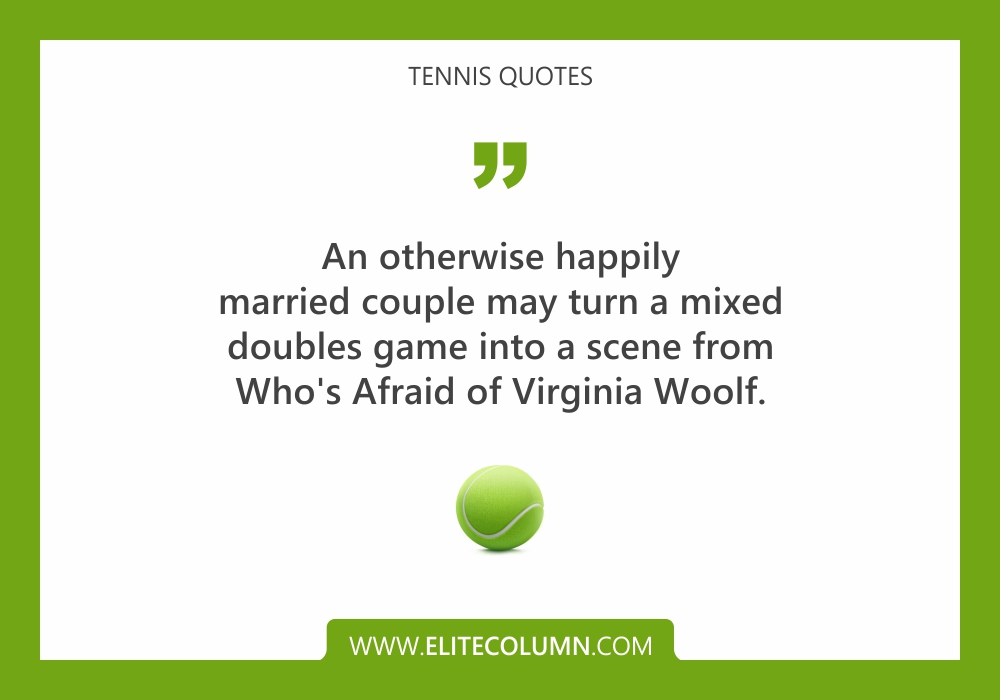 "An otherwise happily married couple may turn a mixed doubles game into a scene from Who's Afraid of Virginia Woolf."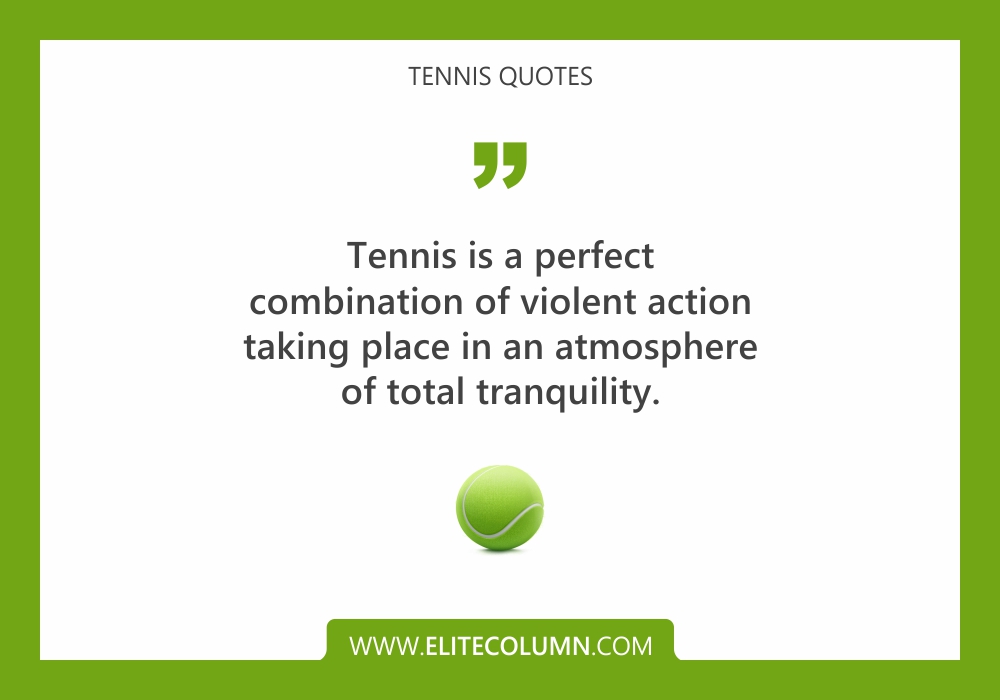 "Tennis is a perfect combination of violent action taking place in an atmosphere of total tranquility." 
Thanks for checking out the best Tennis quotes. Feel free to share the quotes with your friends. Leave a comment below and which are your favorite Tennis quotes ?
See also:
Rafael Nadal Quotes | Michael Schumacher Quotes | Sourav Ganguly Quotes | Virat Kohli Quotes
You can find us at – Facebook | Instagram | LinkedIn | Pinterest | Twitter