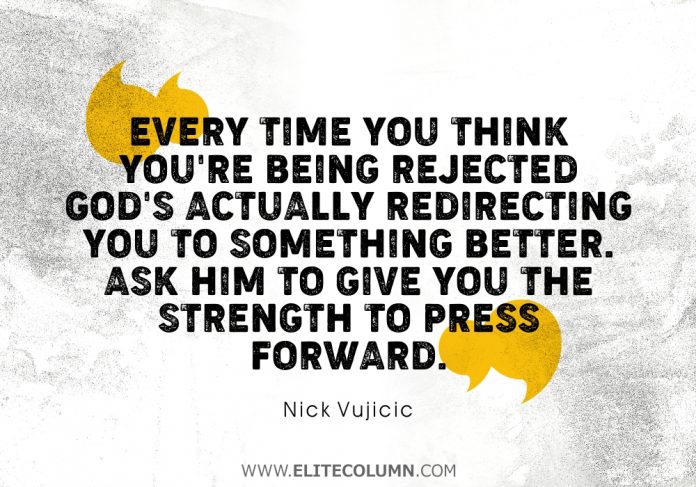 Check out 50 Spiritual quotes today. Spiritual Quotes will give you a new perspective towards life.
50 Best Spiritual Quotes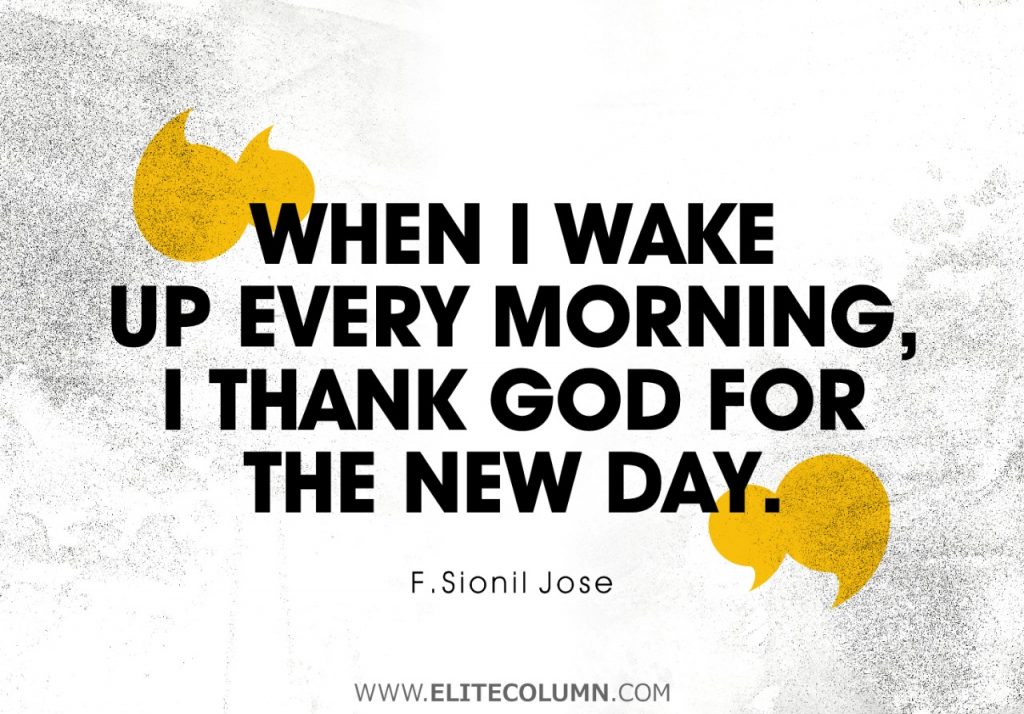 1. "When I wake up every morning, I thank God for the new day." – F. Sionil Jose
2. "Focus on the journey, not the destination. Joy is found not in finishing an activity but in doing it." – Greg Anderson
3. "Don't judge each day by the harvest you reap, but by the seeds that you plant." – Robert Louis Stevenson
4. "Success usually comes to those who are too busy to be looking for it." – Henry David Thoreau
5. "Peace is a journey of a thousand miles and it must be taken one step at a time." – Lyndon B. Johnson
6. "The key to realizing a dream is to focus not on success but significance, and then even the small steps and little victories along your path will take on greater meaning." – Oprah Winfrey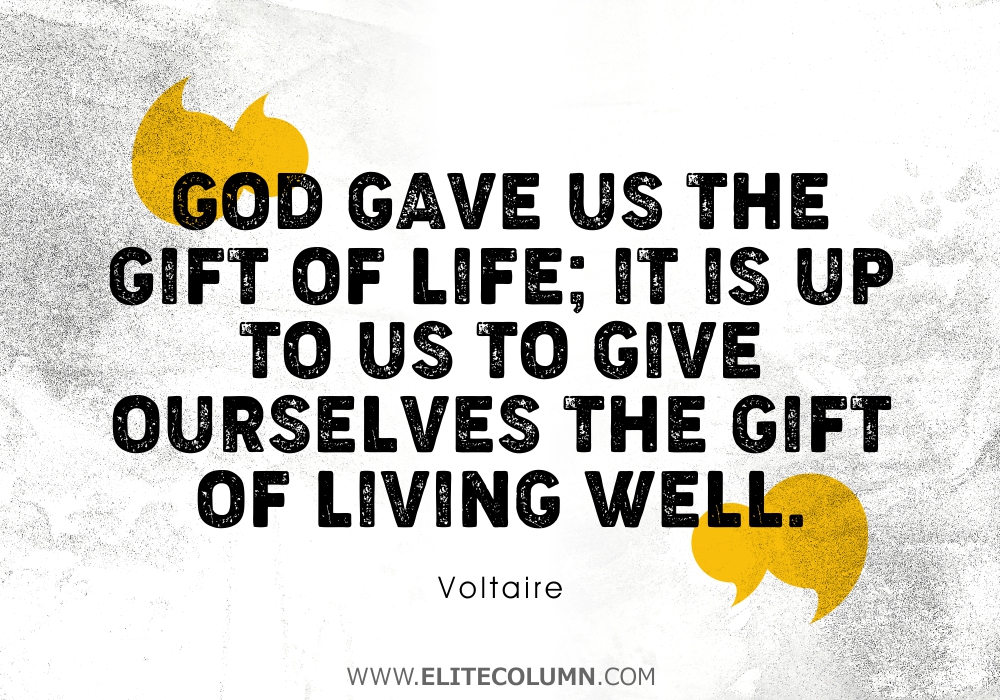 7. "God gave us the gift of life; it is up to us to give ourselves the gift of living well." – Voltaire
8. "Hope is like the sun, which, as we journey toward it, casts the shadow of our burden behind us." – Samuel Smiles
9. "To dare is to lose one's footing momentarily. To not dare is to lose oneself." – Soren Kierkegaard
10. "The traveler sees what he sees, the tourist sees what he has come to see." – Gilbert K. Chesterton
11. "It is good to have an end to journey toward; but it is the journey that matters, in the end." – Ursula K. Leguin
12. "Remember, the work of art lives in the experience, the journey within the process, not in the resulting monument to be presented in a certified art-place." – Eric Booth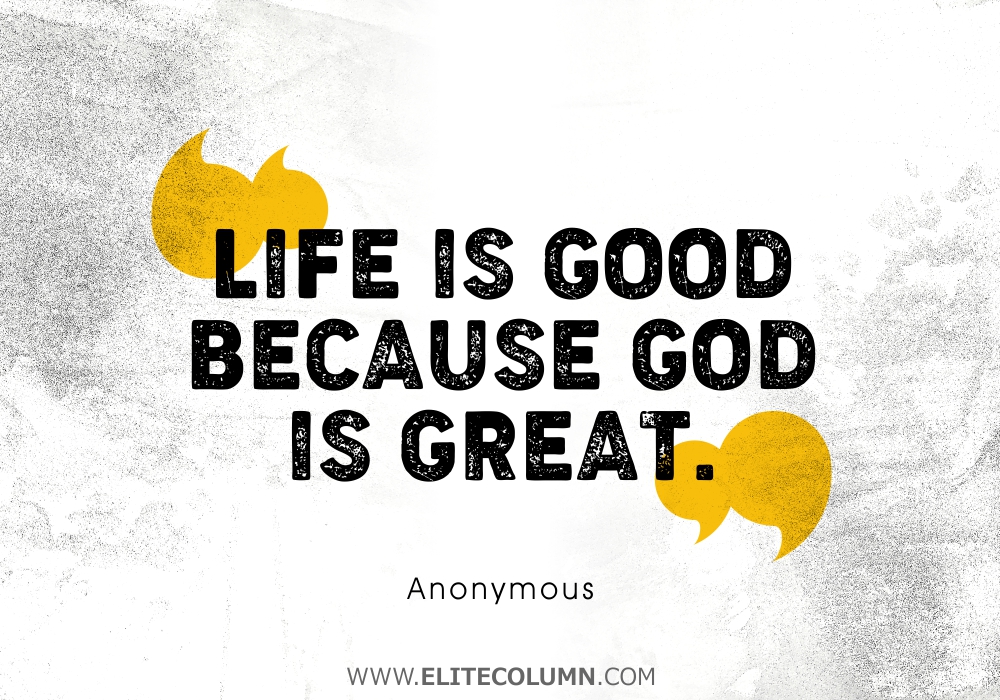 13. "Life is good because God is great." – Anonymous
14. "The main thing that you have to remember on this journey is, just be nice to everyone and always smile." – Ed Sheeran
15. "If you are brave enough to say goodbye, life will reward you with a new hello." – Paulo Coelho
16. "Whatever you do, or dream you can, begin it. Boldness has genius and power and magic in it." – Johann Wolfgang von Goethe
17. "Man's real home is not a house, but the Road, and that life itself is a journey to be walked on foot." – Bruce Chatwin
18. "All journeys have secret destinations of which the traveler is unaware." – Martin Buber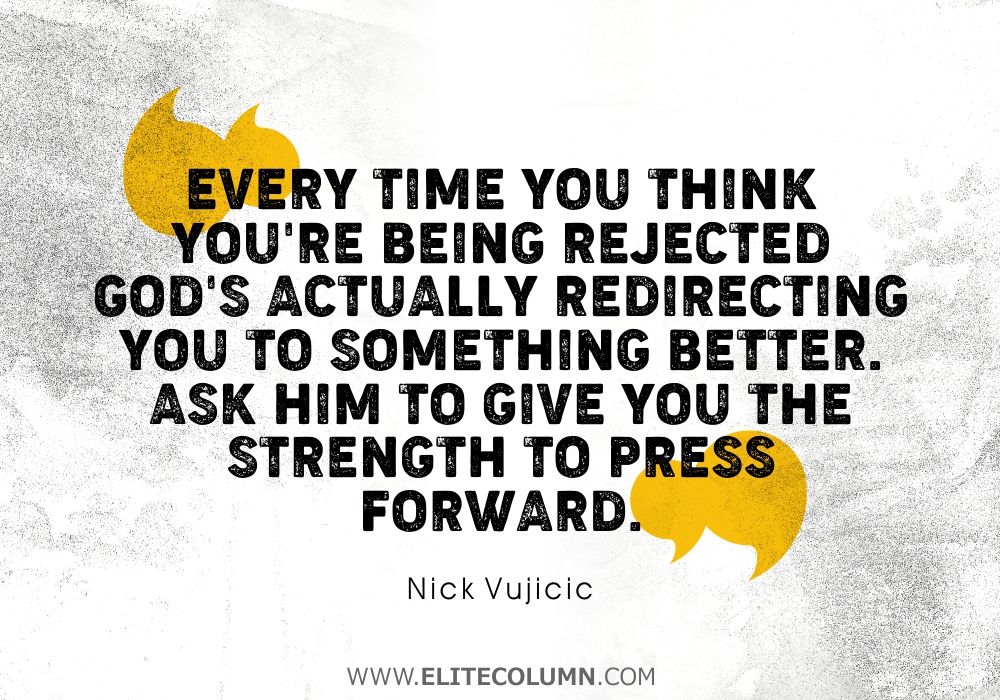 19. "Every time you think you're being rejected God's actually redirecting you to something better. Ask him to give you the strength to press forward." – Nick Vujicic
20. "Success is a journey, not a destination. The doing is often more important than the outcome." – Arthur Ashe
21. "Good company in a journey makes the way seem shorter." – Izaak Walton
22. "Winning and losing isn't everything; sometimes, the journey is just as important as the outcome." – Alex Morgan
23. "To get where you want to go you can't only do what you like." – Peter Abrahams
24. "Give me six hours to chop down a tree and I will spend the first four sharpening the axe." – Abraham Lincoln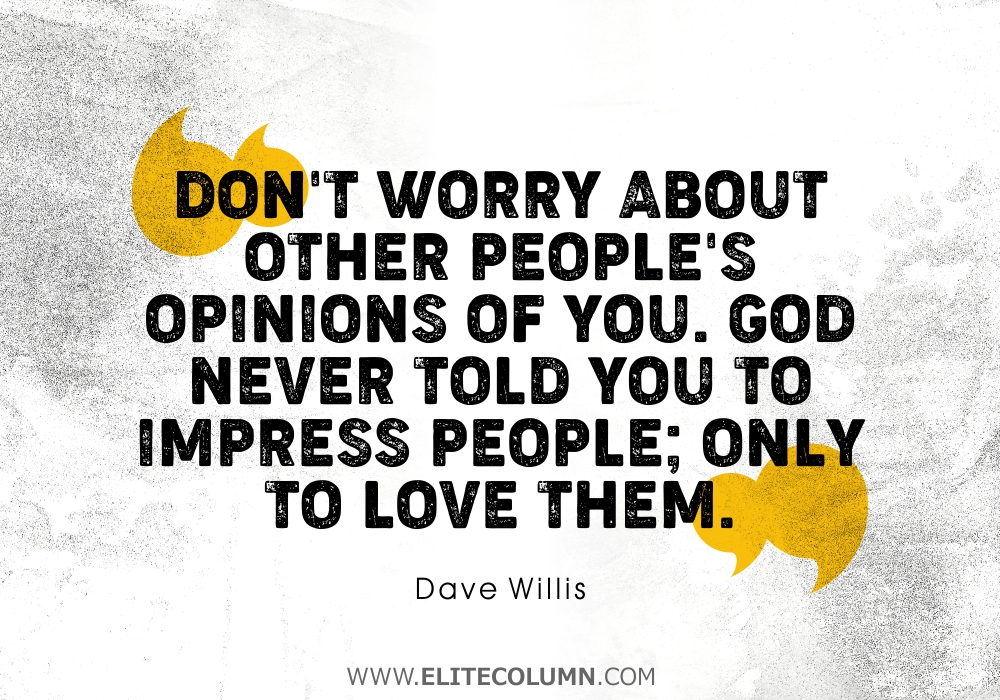 25. "Don't worry about other people's opinions of you. God never told you to impress people; only to love them." – Dave Willis
See also:
Confidence Quotes | Attitude Quotes | Patience Quotes | Mistake Quotes | Fear Quotes | Honesty Quotes | Art Quotes | Silence Quotes | Freedom Quotes
26. "Life is a journey. When we stop, things don't go right." – Pope Francis
27. "There ain't no journey what don't change you some." – David Mitchell
28. "There are no wrong turnings. Only paths we had not known we were meant to walk." – Guy Gavriel Kay
29. "Traveling is like flirting with life. It's like saying, 'I would stay and love you, but I have to go; this is my station." – Gloria Steinem
30. "You may not always end up where you thought you were going, but you will always end up where you were meant to be." – Jessica Taylor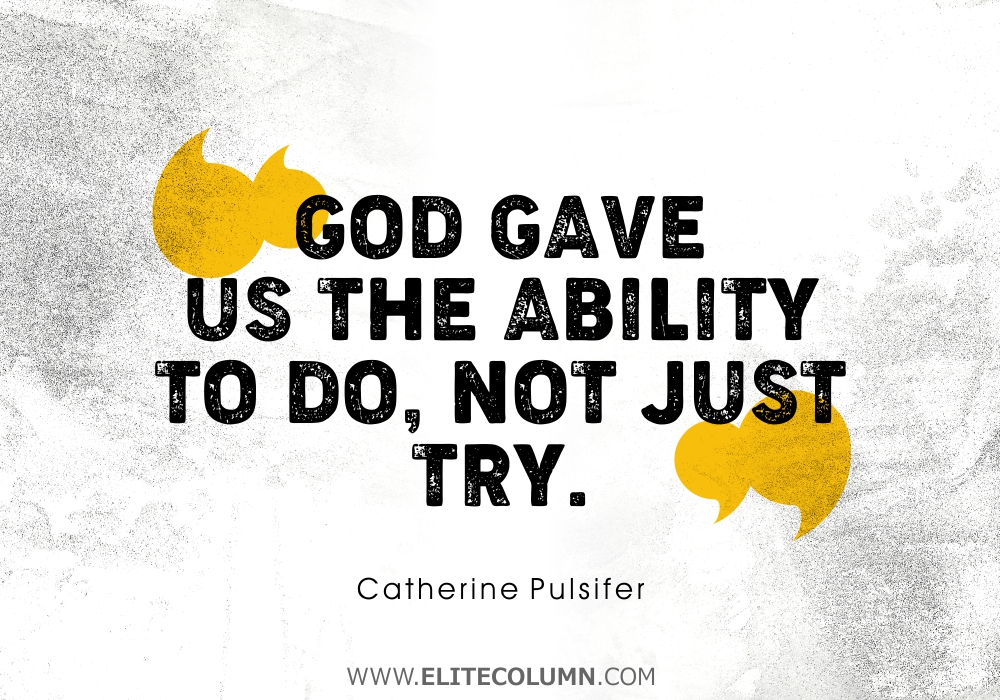 31. "God gave us the ability to do, not just try." – Catherine Pulsifer
32. "We are what we repeatedly do. Excellence, then, is not an act but a habit." – Aristotle
33. "To get through the hardest journey we need take only one step at a time, but we must keep on stepping." – Fraklin P. Jones
34. "Do the difficult things while they are easy and do the great things while they are small. A journey of a thousand miles must begin with a single step." – Lao Tzu
35. "I travel, always arriving in the same place." – Dejan Stojanovic
36. "It is good to have an end to journey toward, but it is the journey that matters in the end." – Ursula K. Le Guin
37. "God gives us difficulties to bring out the best in us." – Marvin J. Ashton
38. "Aim for the sky, but move slowly, enjoying every step along the way. It is all those little steps that make the journey complete." – Chanda Kochhar
39. "Sometimes the longest journey we make is the sixteen inches from our heads to our hearts." – Elena Avila
40. "When setting out on a journey do not seek advice from someone who never left home." – Rumi
41. "A journey of a thousand miles begins with a single step." – Lao Tzu
42. "Sometimes it's the journey that teaches you a lot about your destination." – Drake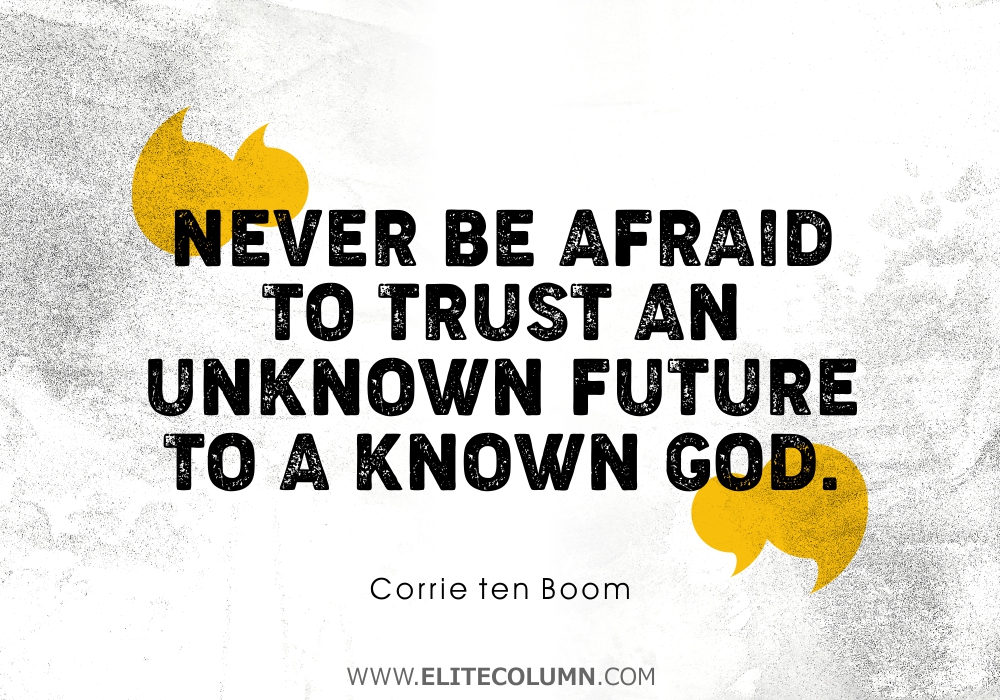 43. "Never be afraid to trust an unknown future to a known God." – Corrie ten Boom
44. "Focus on the journey, not on arriving at a certain destination." – Chris Hadfield
45. "One day you will wake up and realize there won't be anymore time to do the things you've always wanted. Do it now." – Paulo Coelho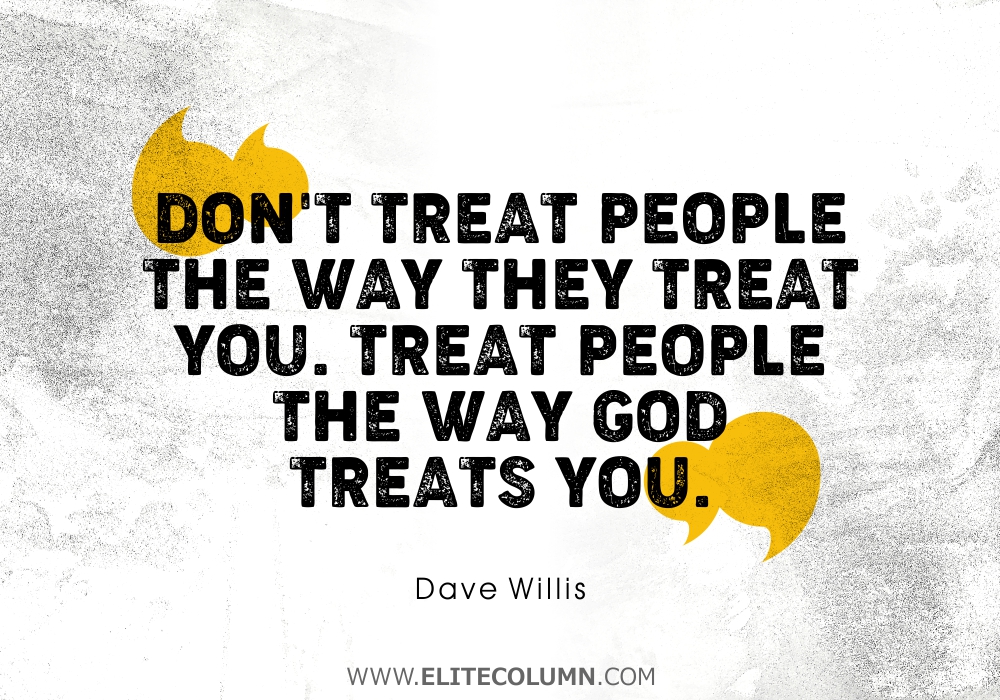 46. "Don't treat people the way they treat you. Treat people the way God treats you." – Dave Willis
47. "Without music life is a journey through a desert." – Pat Conroy
48. "The only impossible journey is the one you never begin." – Tony Robbins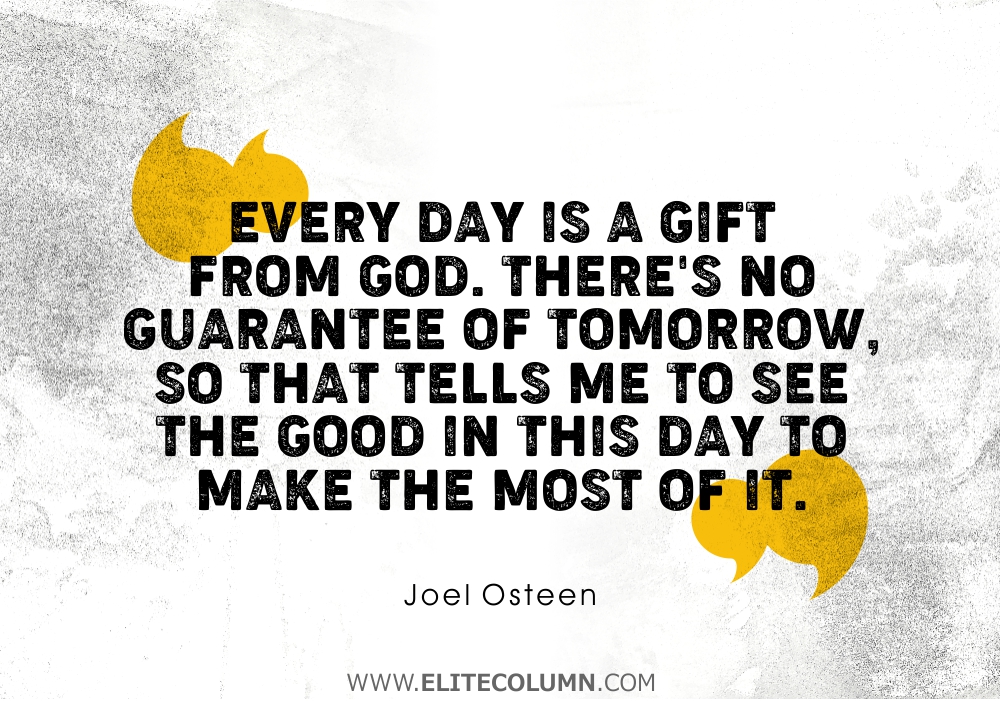 49. "Every day is a gift from God. There's no guarantee of tomorrow, so that tells me to see the good in this day to make the most of it." – Joel Osteen
50. "A journey is a person in itself no two are alike." – John Steinbeck
Thanks for checking out the best Spiritual Quotes. Feel free to share the quotes with your friends. Leave a comment below and which are your favourite Spiritual Quotes ?
See also:
Time Quotes | Family Quotes | Zen Quotes | Pain Quotes | Peace Quotes | Health Quotes | Humble Quotes
You can find us at – Facebook | Instagram | LinkedIn | Pinterest | Twitter