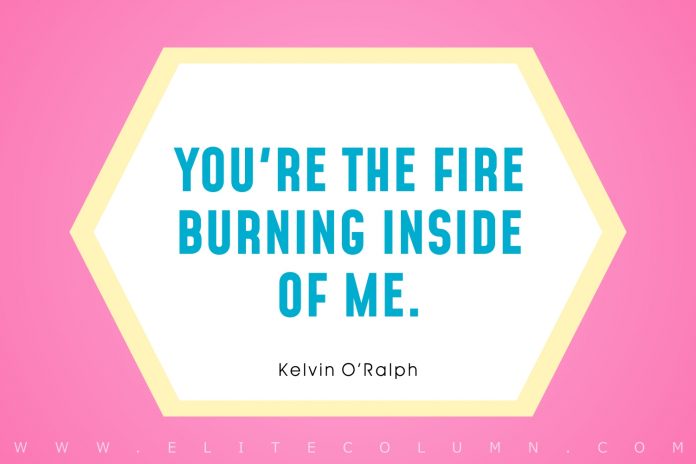 Check out 50 Soulmate Quotes today.
50 Best Soulmate Quotes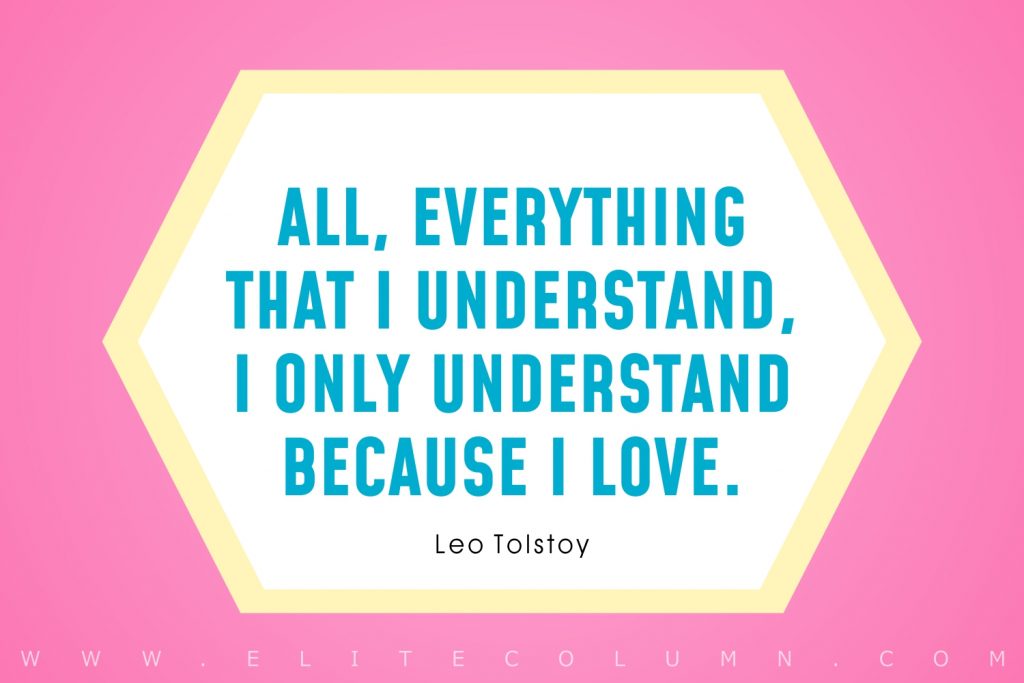 1. "All, everything that I understand, I only understand because I love." – Leo Tolstoy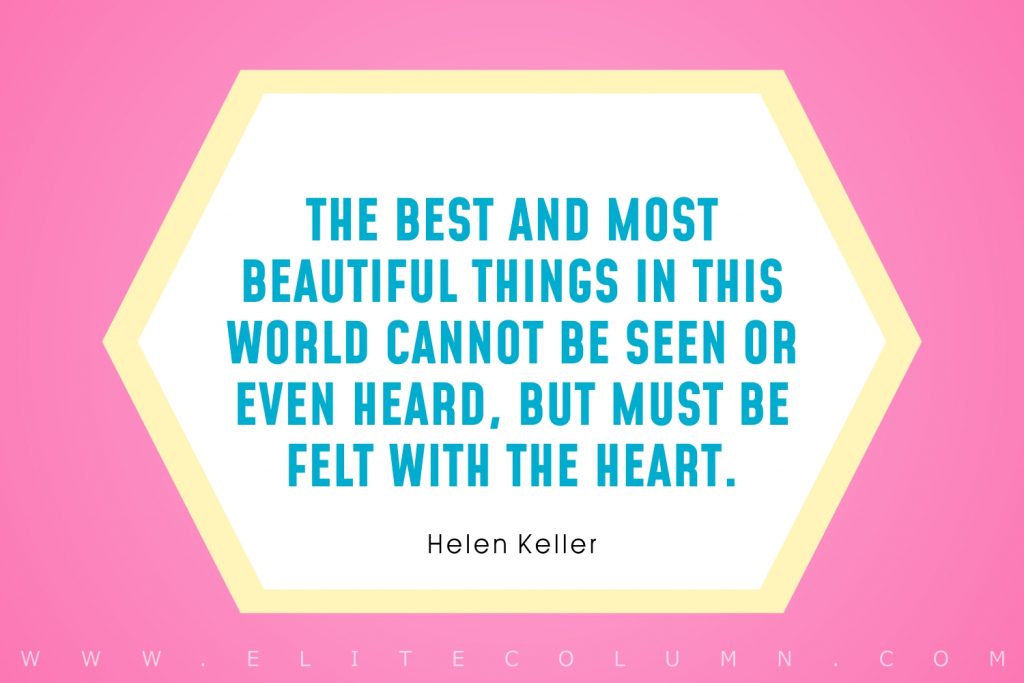 2. "The best and most beautiful things in this world cannot be seen or even heard, but must be felt with the heart." – Helen Keller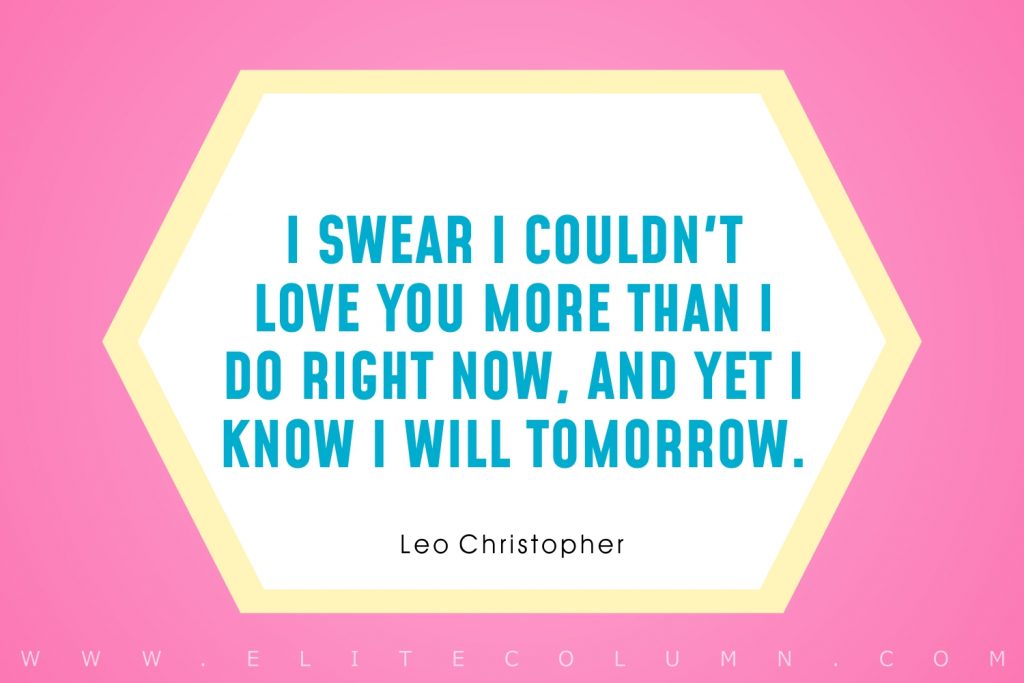 3. "I swear I couldn't love you more than I do right now, and yet I know I will tomorrow." – Leo Christopher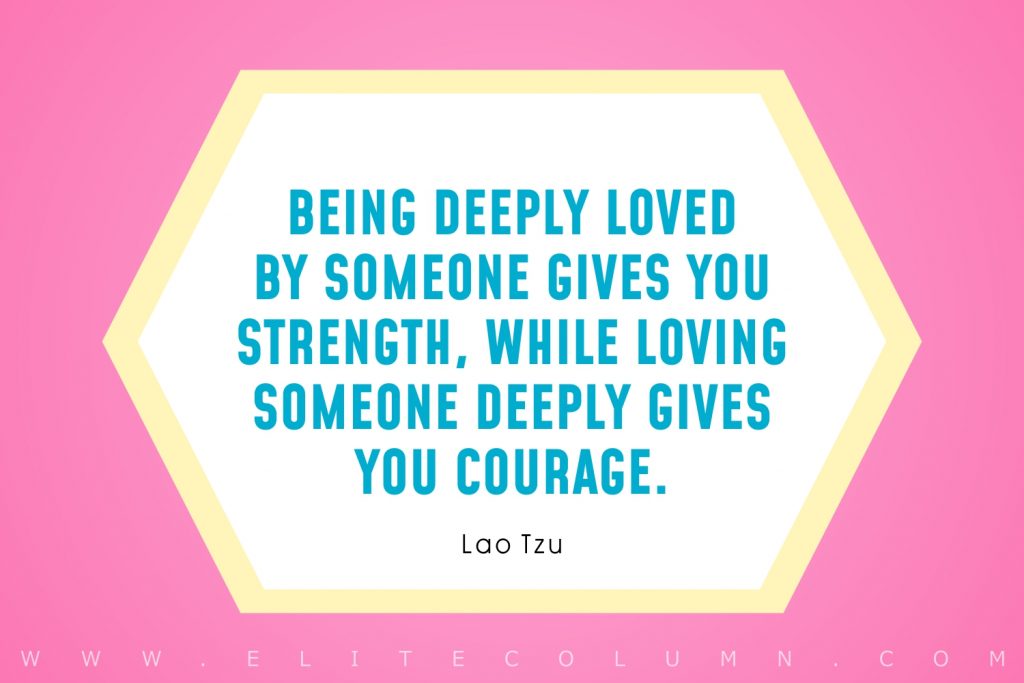 4. "Being deeply loved by someone gives you strength, while loving someone deeply gives you courage." – Lao Tzo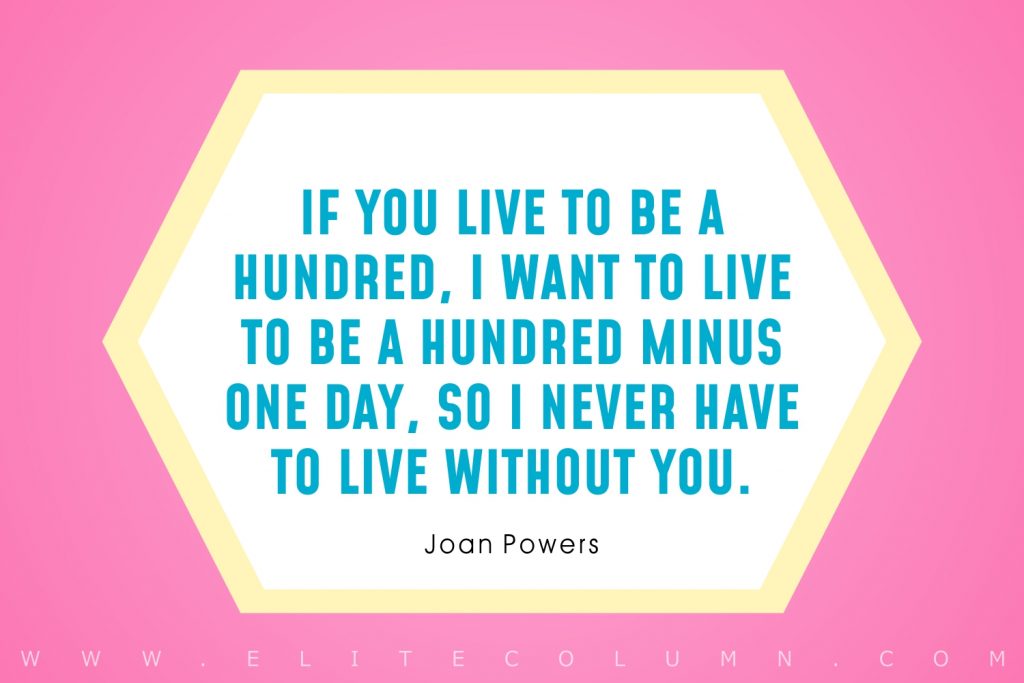 5. "If you live to be a hundred, I want to live to be a hundred minus one day, so I never have to live without you." – Joan Powers
See also:
Broken Heart Quotes | Athlete Quotes | Love Quotes | Children Quotes | Love Yourself Quotes | Workout Quotes | Daughter Quotes | Husband Quotes | Dance Quotes
6. "In all the world, there is no heart for me like yours. In all the world, there is no love for you like mine." – Maya Angelou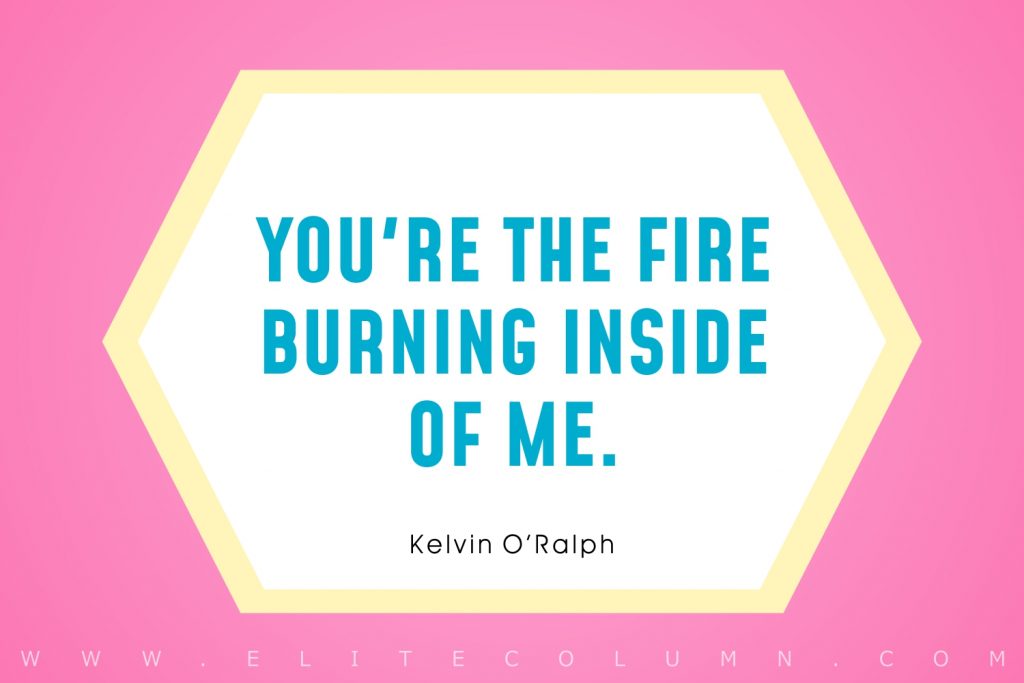 7. "You're the fire burning inside of me." – Kelvin O'Ralph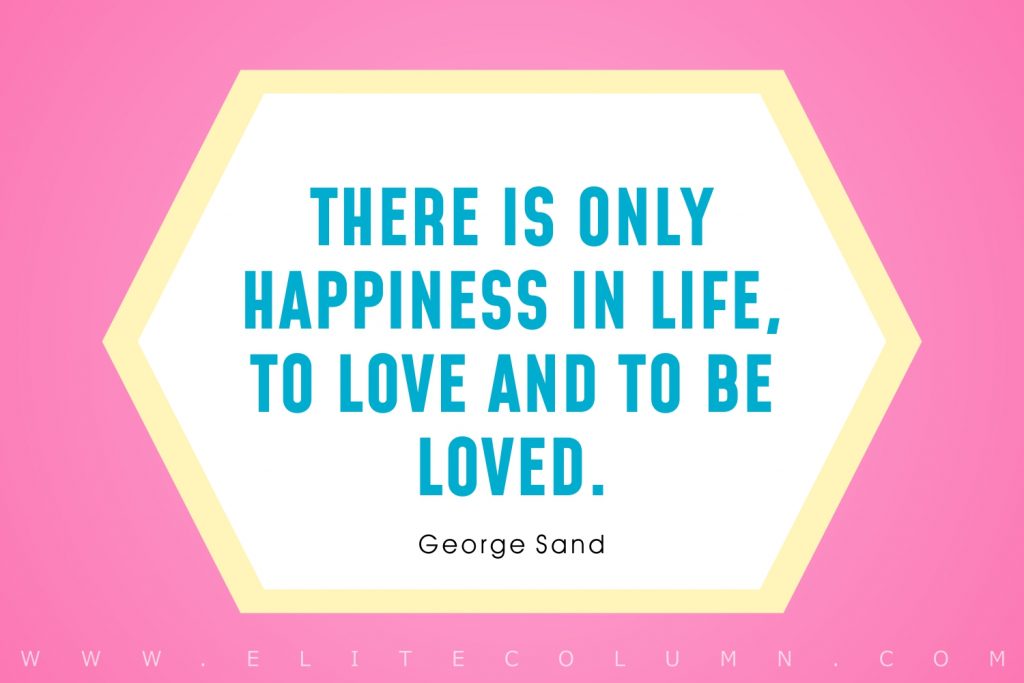 8. "There is only happiness in life, to love and to be loved." – George Sand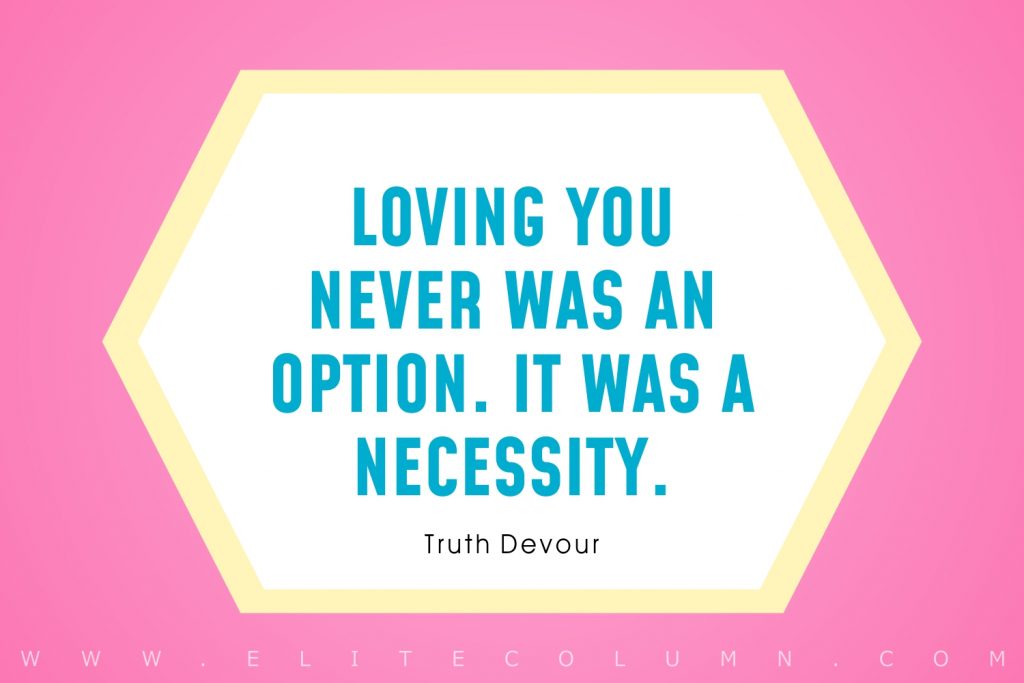 9. "Loving you never was an option. It was a necessity." – Truth Devour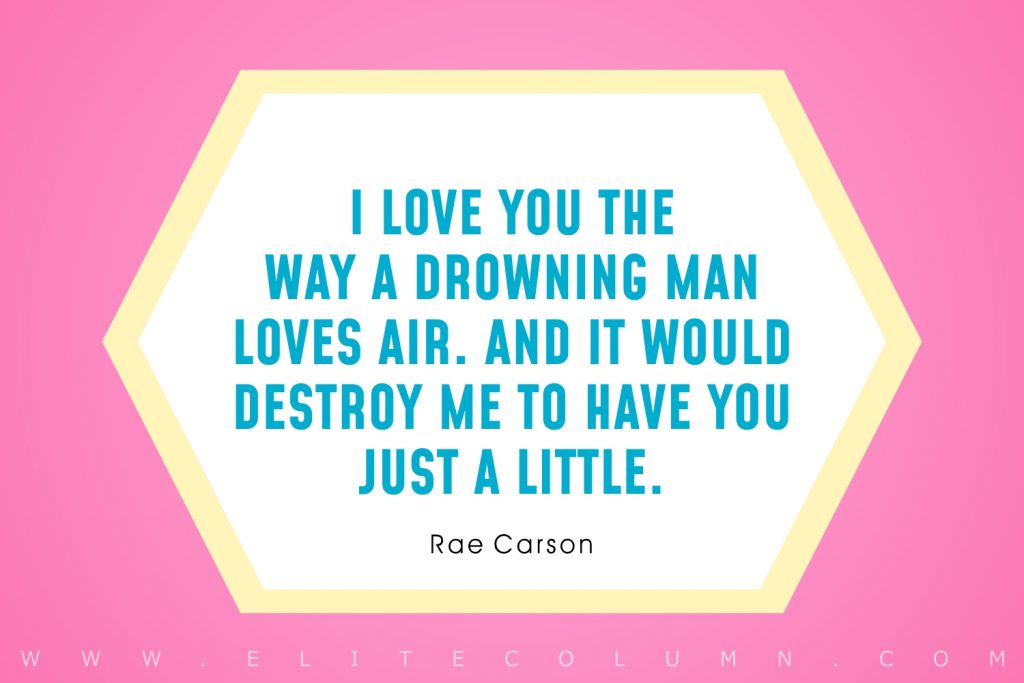 10. "I love you the way a drowning man loves air. And it would destroy me to have you just a little." – Rae Carson
11. "But I love you. I'm totally and completely in love with you, and I don't care if you think it's too late. I'm telling you anyway." – Natalie Portman
12. "If my heart was a canvas, every square inch of it would be painted over with you." – Cassandra Clare
13. "Your love shines in my heart as the sun that shines upon the earth." – Eleanor Di Guillo
14. "As he read, I fell in love the way you fall asleep: slowly, and then all at once." – John Green
15. "There are not enough days in forever to allow me to fully express the depth of my love for you." – Steve Maraboli
16. "You are the finest, loveliest, tenderest, and most beautiful person I have ever known—and even that is an understatement." – F. Scott Fitzgerald
17. "I wish I could show you when you are lonely or in darkness the astonishing light of your own being." – Hafiz Of Shiraz
18. "No measure of time with you will be long enough, but we'll start with forever." – Stephenie Meyer
19. "I don't wanna close my eyes, I don't wanna fall asleep, cuz I'd miss you babe and I don't wanna miss a thing." – Aerosmith
20. "I know tat somehow, every step I took since the moment I could walk was a step towards finding you." – Nicholas Sparks
21. "'Soulmate' is an overused term, but a true soul connection is very rare, and very real." – Hilary Duff
22. "Having perfected our disguise, we spend our lives searching for someone we don't fool." – Robert Breault
23. "Soul meets soul on lovers' lips." – Percy Bysshe Shelley
24. "I couldn't imagine that I'd ever fall in love again like I had with Gideon. For better or worse, he was my soulmate. The other half of me. In many ways, he was my reflection." – Sylvia Day
25. "A soulmate will never leave you. They will always be apart of your life until one day the chance is given for them to become your life. It is then you will become one." – Faye Hall
26. "It suddenly made sense. Only twice in his life had he felt this inexplicable, almost mystical attraction to a woman…" – Julia Quinn
27. "The reason it hurts so much to separate is because our souls are connected." – Nicholas Sparks
28. "Come grow old with me. The best is yet to be." – Robert Browning
29. "When deep down in the core of your being you believe that your soulmate exists, there is no limit to the ways he or she can enter your life." – Arielle Ford
30. "A soulmate is the one person whose love is powerful enough to motivate you to meet your soul, to do the emotional work of self-discovery, of awakening." – Kenny Loggins
31. "Giving someone a piece of your soul is better than giving a piece of your heart. Because souls are eternal." – Helen Boswell
32. "True love is finding your soulmate in your best friend" – Faye Hall
33. "In all the world, there is no heart for me like yours. In all the world, there is no love for you like mine." – Maya Angelou
34. "You come to love not by finding the perfect person, but by seeing an imperfect person perfectly" – Sam Keen
35. "What greater thing is there for two human souls than to feel that they are joined – to strengthen each other – to be at one with each other in silent unspeakable memories." – George Eliot
36. "Everything changes, but my love for you never will. I've loved you since I met you and I will love you for all of eternity." – Angela Corbett
37. "Soul mates may be linked, but fight to separate, causing wounds and confusion. They teach what no one else can." – Donna Lynn Hope
38. "Our soulmate is the one who makes life come to life." – Richard Bach
39. "There are no accidental meetings between souls." – Sheila Burke
40. "A soulmate is someone you can completely be yourself with. Someone with whom you share unconditional love…" – Arielle Ford
41. "Our universe grants every soul a twin- a reflection of themselves -the kindred spirit – And no matter where they are or how far away they are from each other…" – Julie Dillon
42. "The way our fingers intertwine feels so natural and right; as if our hands hold memories of meeting in a thousand other lifetimes.' – John Mark Green
43. "There is a special bond between twin soul mates – unconditional love, respect for each other, bringing out the best in each other, and highly compatible." – Julien Offray
44. "You don't love someone because they're perfect, you love them in spite of the fact that they're not." – Jodi Picoult
45. "If I know what love is, it is because of you." – Hermann Hesse
46. "Sometimes, soulmates may meet, stay together until a task or life lesson is completed, and then move on…" – Brian Weiss
47. "Have you ever felt really close to someone? So close that you can't understand why you and the other person have two separate bodies, two separate skins?" – Nancy Garden
48. "I recognized you instantly. All of our lives flashed through my mind in a split second. I felt a pull so strongly towards you that I almost couldn't stop it." – J. Sterling
49. "Soulmates aren't the ones who make you happiest, no. They're instead the ones who make you feel the most. Burning edges and scars and stars…" – Victoria Erickson
50. "When you're in love, you're capable of learning everything and knowing things you had never dared even to think, because love is the key to understanding of all the mysteries." – Paulo Coelho
Thanks for checking out the best Soulmate Quotes. Feel free to share the quotes with your friends. Leave a comment below and which are your favourite Soulmate Quotes ?
See also:
Girlfriend Quotes | Betrayal Quotes | Commitment Quotes | Transformation Quotes | Growth Quotes | Mental Health Quotes | Priority Quotes | Compassion Quotes
You can find us at – Facebook | Instagram | LinkedIn | Pinterest | Twitter