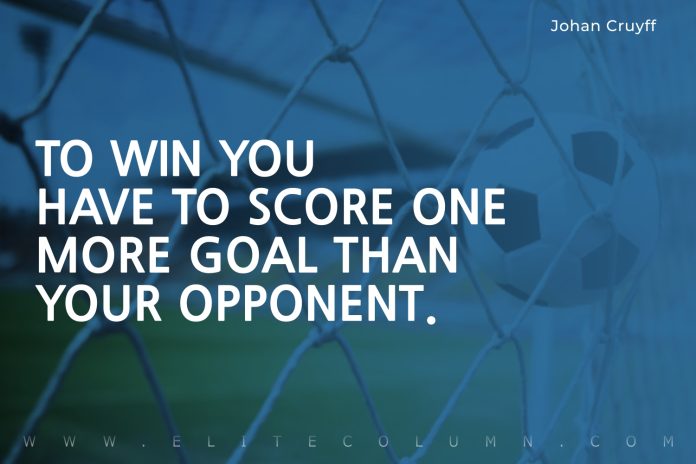 Check out 50 Soccer Quotes today.
50 Best Soccer Quotes
1. "I learned all about life with a ball at my feet." – Ronaldinho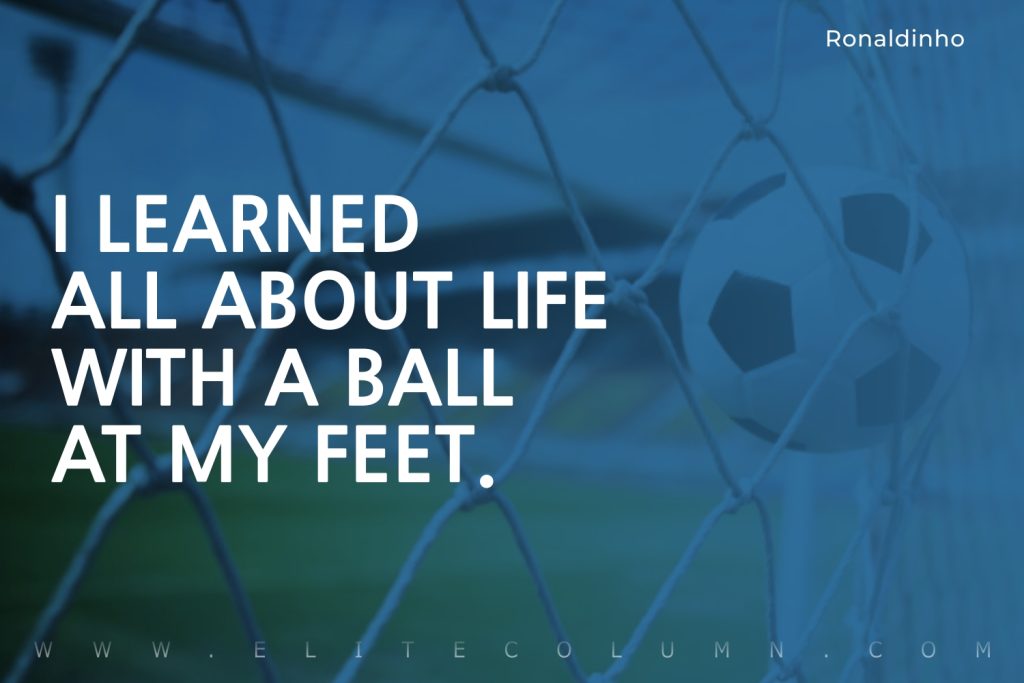 2. "For sportsmen or women who want to be champions, the mind can be as important, if not more important, than any other part of the body." – Gary Neville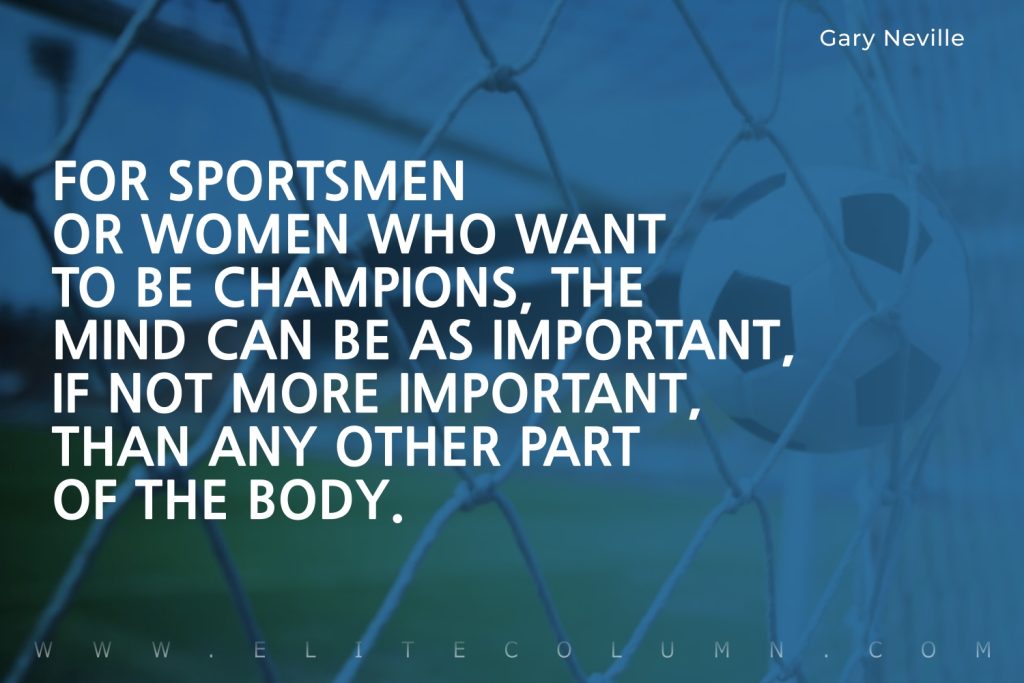 3. "Whatever brings you down will eventually make you stronger." – Alex Morgan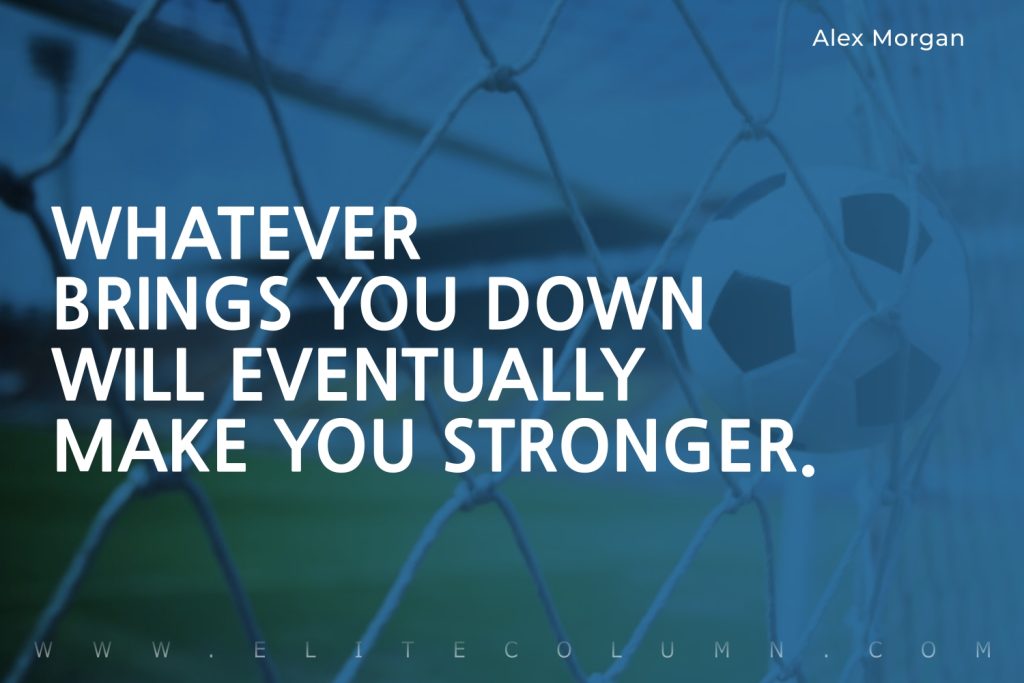 4. "Young players need freedom of expression to develop as creative players they should be encouraged to try skills without fear of failure." – Arsene Wenger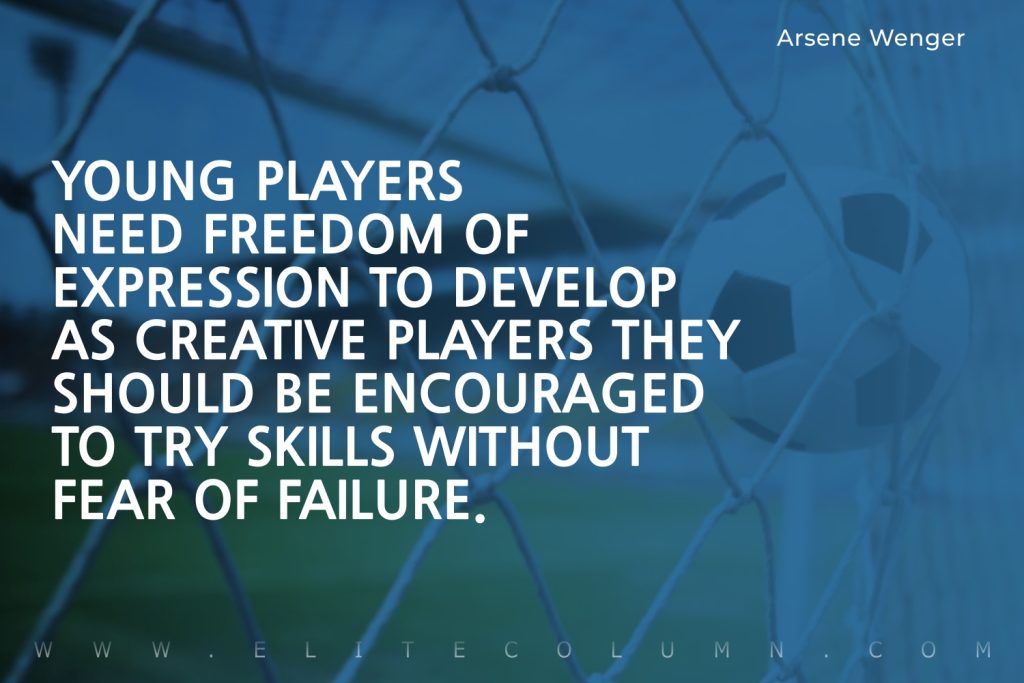 5. "To win you have to score one more goal than your opponent." – Johan Cruyff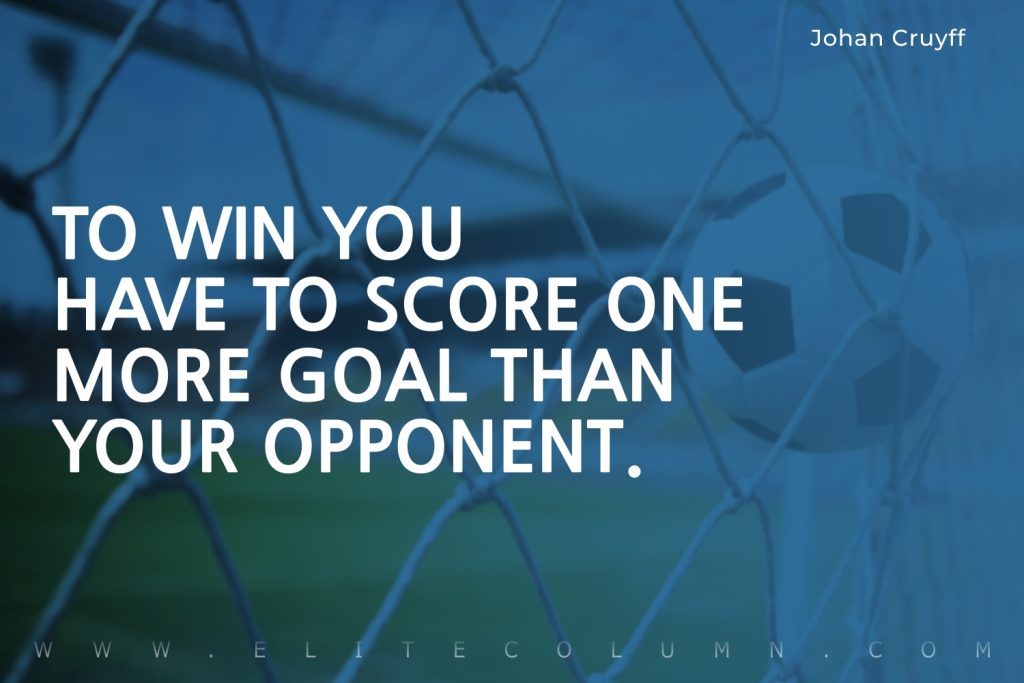 6. "Mountains are there to be climbed, aren't they?" – Ole Gunnar Solksjaer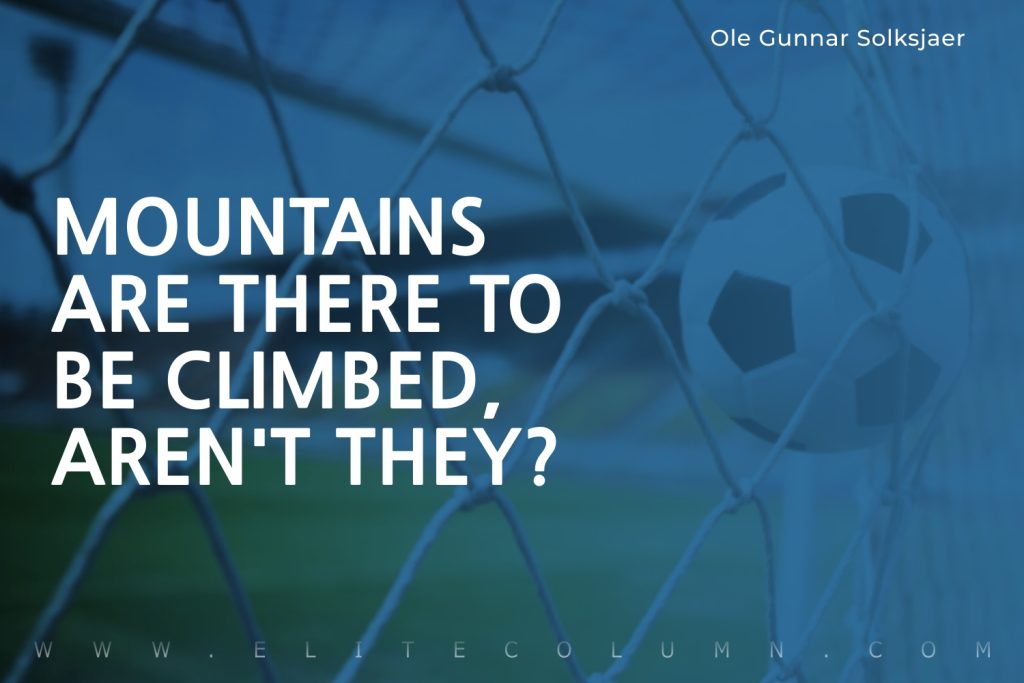 7. "Before kids can play like a pro, they must enjoy playing the game like a kid." – Steve Locker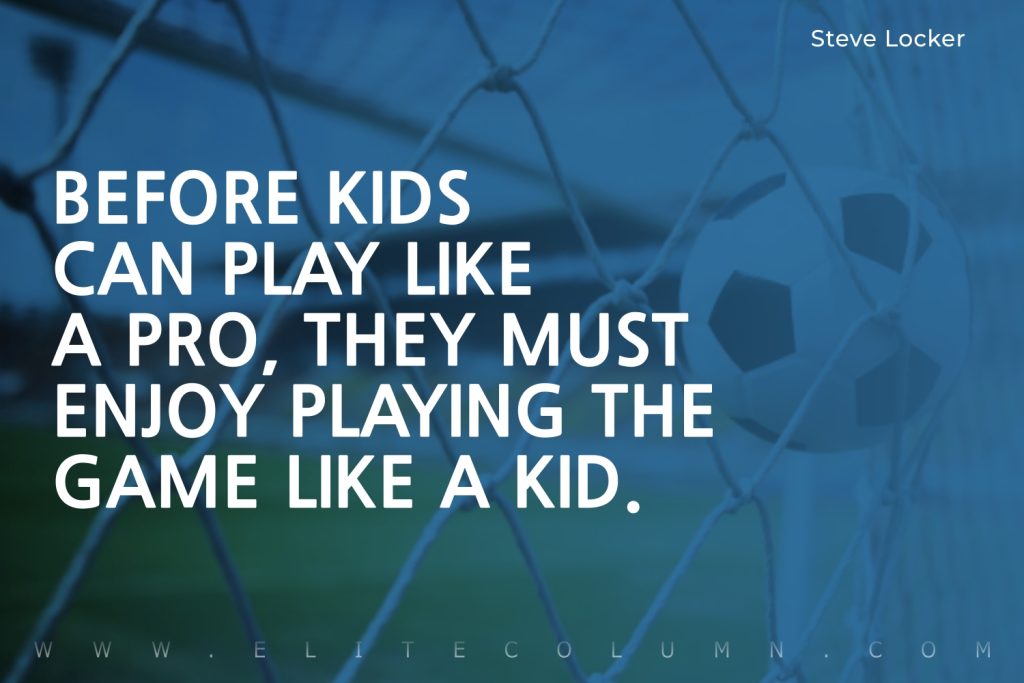 8. "Every single day I woke up and commit to myself to become a better player." – Mia Hamm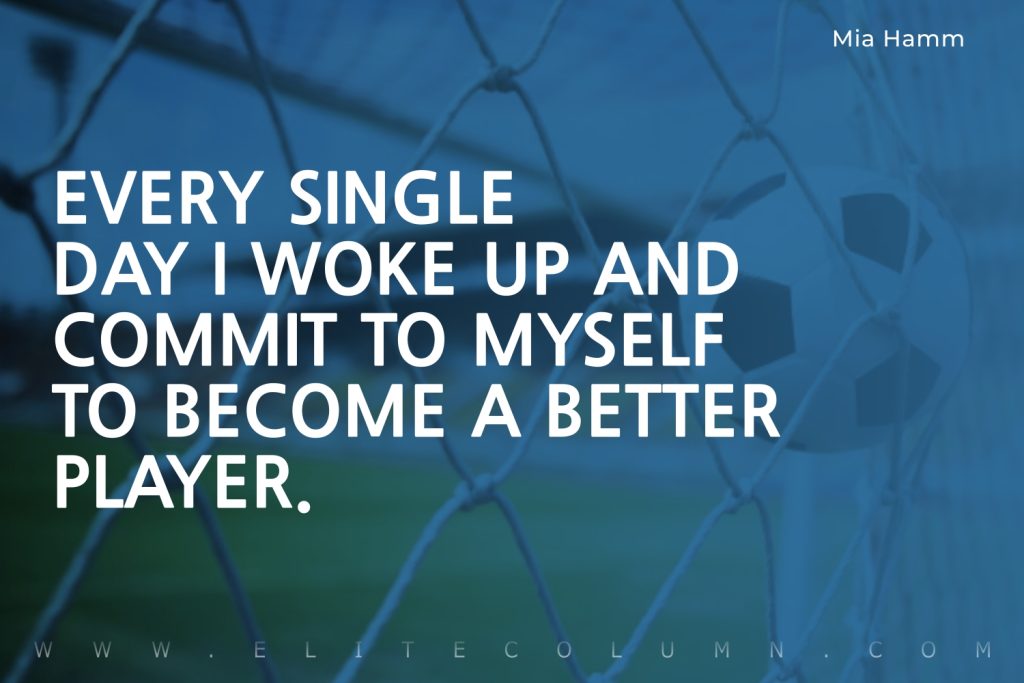 9. "You can overcome anything, if, and only if, you love something enough." – Lionel Messi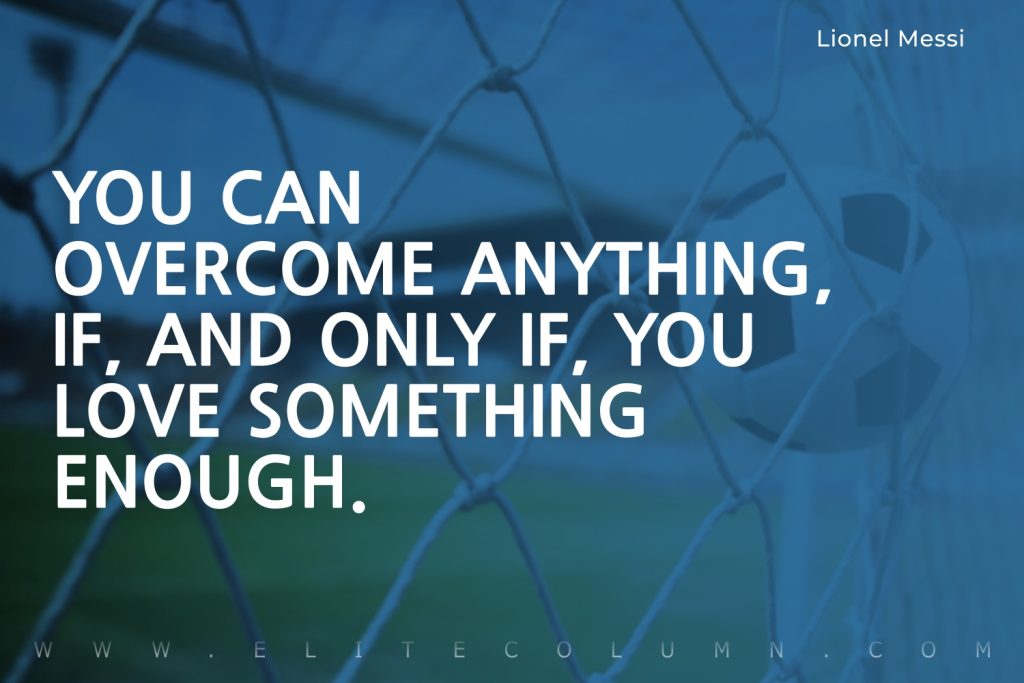 10. "Every time I went away I was deceiving my mum. I'd tell her I was going to school, but I'd be out on the street playing football. I always had a ball on my feet." – Ronaldo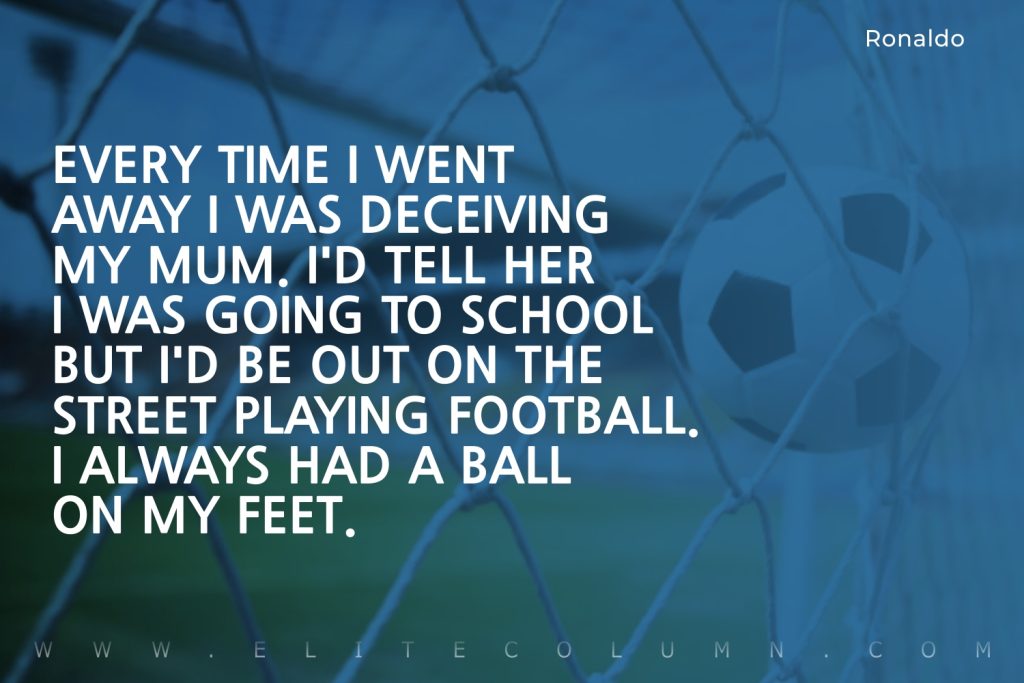 11. "Keep working even when no one is watching." – Alex Morgan
12. "I don't have time for hobbies. At the end of the day, I treat my job as a hobby. It's something I love doing." – David Beckham
13. "I have the chance to do for a living what I like the most in life, and that's playing football. I can make people happy and enjoy myself at the same time." – Ronaldinho
14. "Keep dreaming, even when people laugh at your dreams or tell you that they are impossible to achieve. Keep believing in yourself." – Tobin Heath
15. "I am constantly being asked about individuals. The only way to win is as a team. Football is not about one or two or three star players." – Phyllis Diller
16. "Soccer is simple you just need to have the right mentality, fighting in every game, in every practice and for every ball." – Hristo Stoichkov
17. "Many people say I'm the best women's soccer player in the world. I don't think so. And because of that, someday I just might be." – Mia Hamm
18. "I once cried because I had no shoes to play soccer, but one day, I met a man who had no feet." – Zinedine Zidane
19. "I will forgive if the players cannot get it right, but not if they do not try hard." – Pep Guardiola
20. "Ronaldo can do whatever he wants as a footballer. There are some things he does with the ball that make me touch my head and wonder how he did it." – Cristiano Ronaldo
21. "Play for the name on the front of the shirt, and they will remember the name on the back." – Tony Adams
22. "Anyone who sacrifices his dreams to reality is forever beaten." – Thomas Muller
23. "I made many mistakes, but I learnt from everything. I still make mistakes; I still learn from them. Nobody is perfect." – Zlatan Ibrahimovic
24. "Some people think football [soccer] is a matter of life and death. I don't like that attitude. I can assure them it is much more serious than that." – Bill Shankly
25. "Lions don't recover like humans!" – Zlatan Ibrahimovic
26. "I am not a perfectionist, but I like to feel that things are done well." – Cristiano Ronaldo
27. "You have to fight to reach your dream. You have to sacrifice and work hard for it." – Lionel Messi
28. "When you win, you don't get carried away. But if you go step by step, with confidence, you can go far." – Diego Maradona
29. "The secret is to believe in your dreams in your potential that you can be like your star, keep searching, keep believing and don't lose faith in yourself." – Neymar
30. "The vision of a champion is bent over, drenched in sweat, at the point of exhaustion, when nobody else is looking." – Mia Hamm
31. "Football is the ballet of the masses." – Dmitri Shostakovich
32. "Most of us are in this more than just for playing soccer. We're in it for the bigger goal to move it along for the next generation." – Landon Donovan
33. "I don't believe skill was, or ever will be, the result of coaches. It is a result of a love affair between the child and the ball." – Roy Keane
34. "The rules of soccer are very simple, basically it is this: if it moves, kick it. If it doesn't move, kick it until it does." – Phil Abraham
35. "I am not a man, I am Cantona." – Eric Cantona
36. "In football as in watchmaking, talent and elegance mean nothing without rigor and precision." – Lionel Messi
37. "In his life, a man can change wives, political parties or religions, but he cannot change his favourite soccer team." – Eduardo Galeano
38. "Football is a simple game 22 men chase a ball for 90 minutes and at the end, the Germans win." – Gary Lineker
39. "Success is no accident. It is hard work, perseverance, learning, studying, sacrifice and most of all, love of what you are doing or learning to do." – Pele
40. "I think there are a lot of things that soccer does in the communities that transcend the soccer field." – Brandi Chastain
41. "That's the beauty of sport. Sometimes you laugh, sometimes you cry" – Pep Guardiola
42. "Football is a game played with arms, legs and shoulders but mostly from the neck up." – Knute Rockne
43. "Sport has the power to inspire and unite people. In Africa, soccer enjoys great popularity and has a particular place in the hearts of people." – Nelson Mandela
44. "There are many poets in football, but poets don't win many titles." – Jose Mourinho
45 "If you're attacking, you don't get as tired as when you're chasing." – Kyle Rote, Jr
46. "I always want to become better. If never being satisfied is a problem, then I have it. At least it's a good problem." – Zlatan Ibrahimovic
47. "I've never played for a draw in my life." – Sir Alex Ferguson
48. "I never wanted Manchester United to be second to anybody." – Matt Busby
49. "I've never tried to hide the fact that it is my intention to become the best." – Cristiano Ronaldo
50. "Nobody has enough talent to live on talent alone. Even when you have talent, a life without work goes nowhere." – Arsene Wenger
Thanks for checking out the best Soccer Quotes. Feel free to share the quotes with your friends. Leave a comment below and which are your favourite Soccer Quotes ?
See also:
Cricket Quotes | Basketball Quotes | Hockey Quotes | Volleyball Quotes | Baseball Quotes | Rugby Quotes | Golf Quotes
You can find us at – Facebook | Instagram | LinkedIn | Pinterest | Twitter