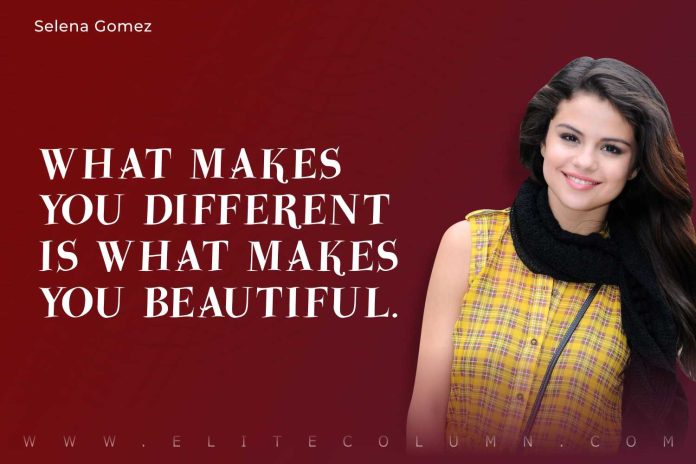 Check out 30 The Selena Gomez Quotes today.
30 Best Bob Dylan Quotes
1. "If you know who you are, it takes all the power away from that negativity I promise." – Selena Gomez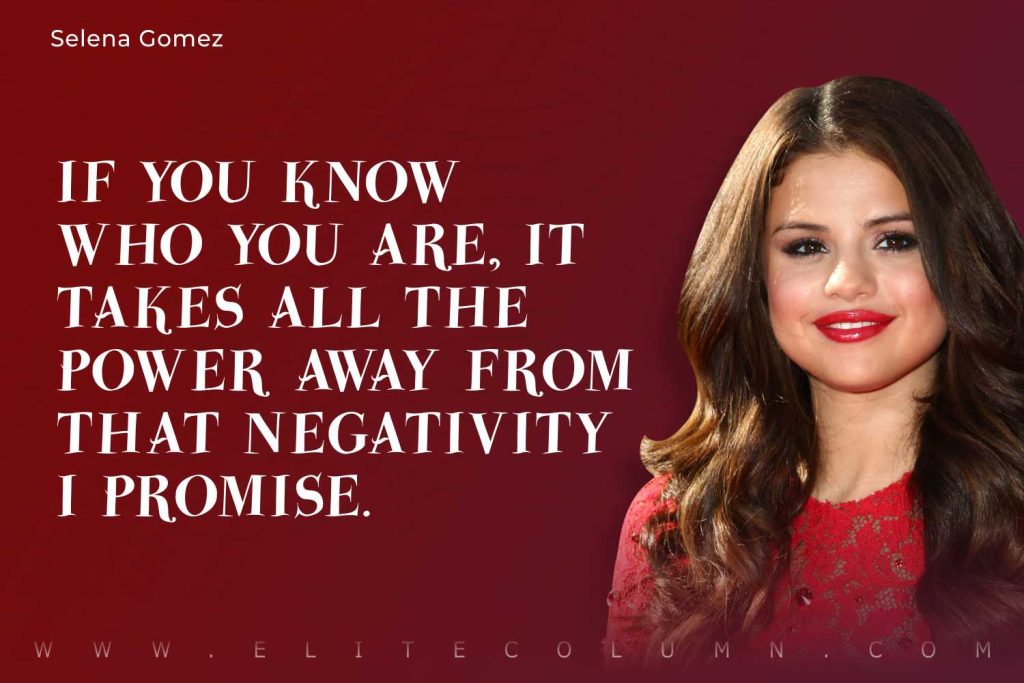 2. "I try my best to be a good person and be the best I can be." – Selena Gomez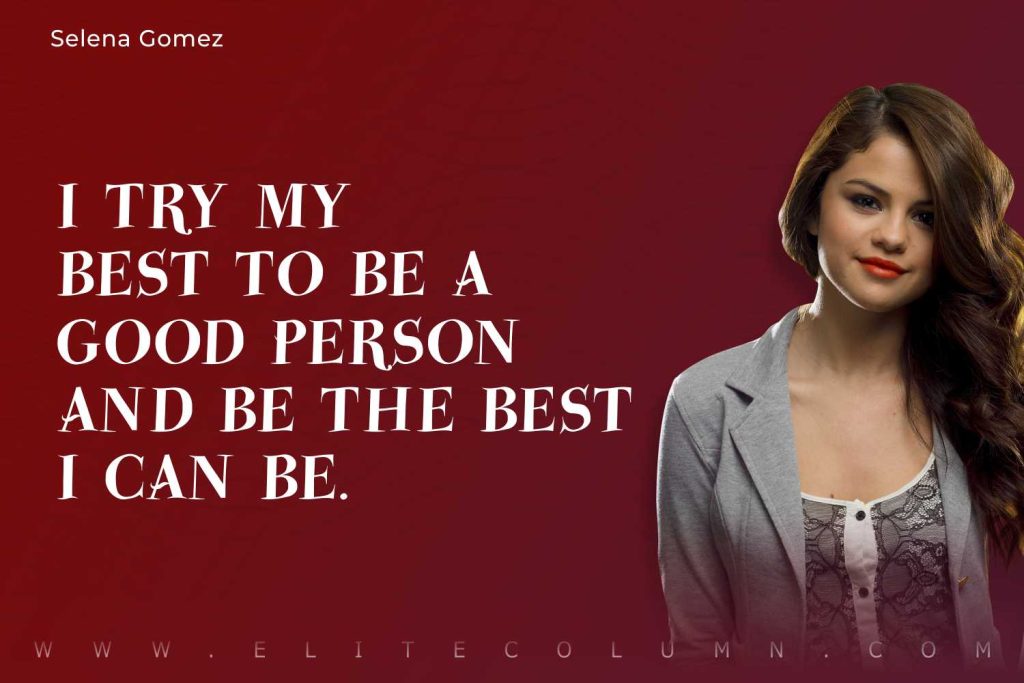 3. "What makes you different is what makes you beautiful" – Selena Gomez
4. "You are not defined by an Instagram photo, by a 'Like,' by a comment. That does not define you." – Selena Gomez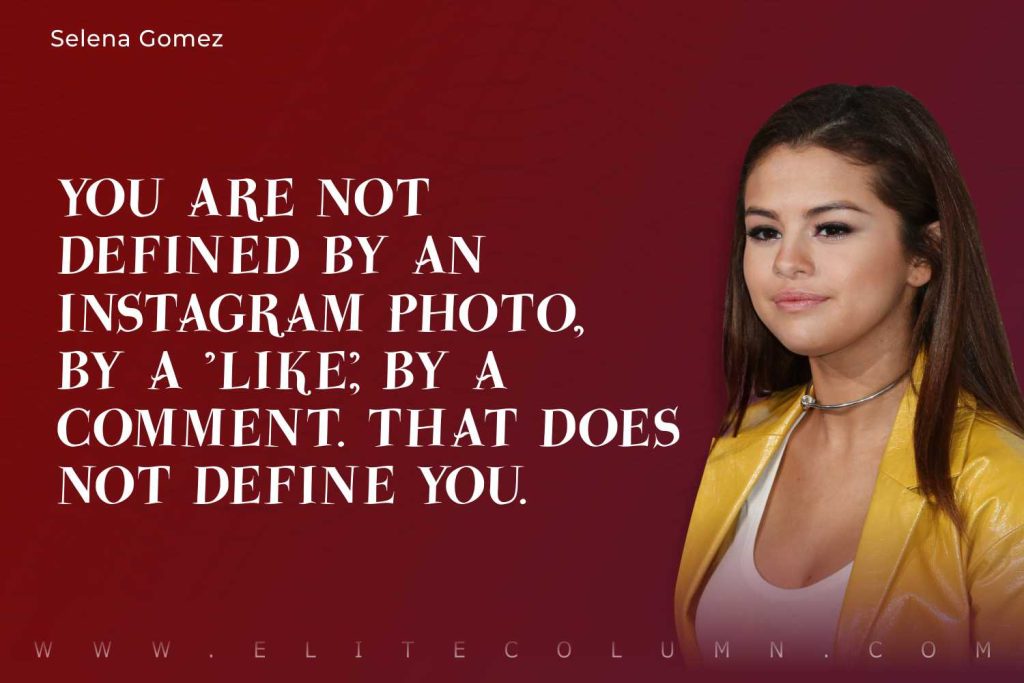 5. "If you love something, set it free. And if it really loves you, it will find a way to come back." – Selena Gomez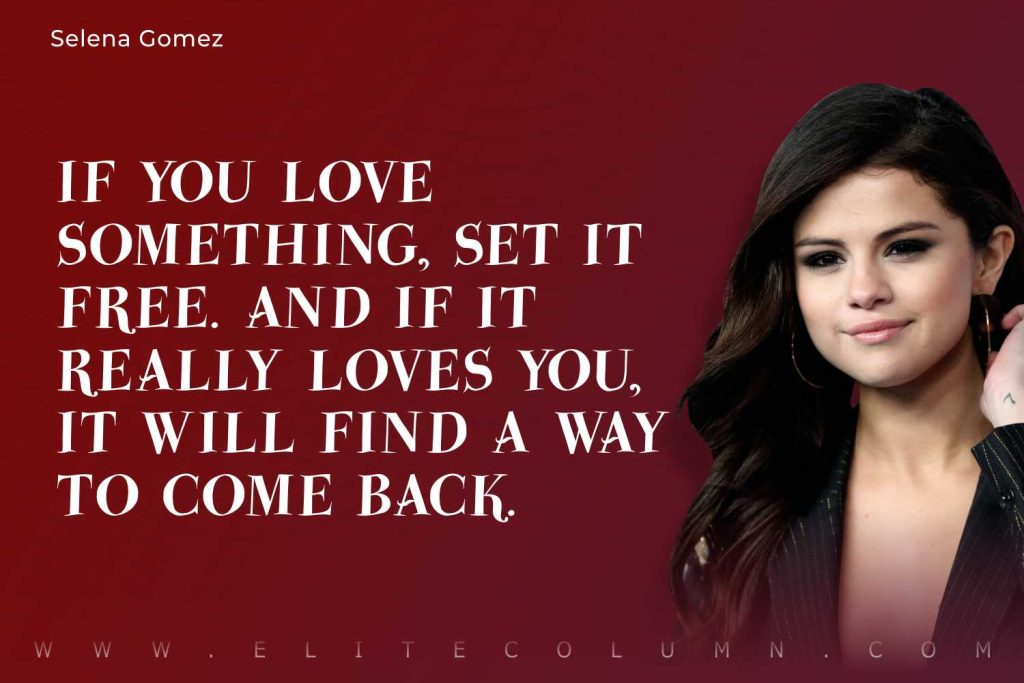 6. "Be yourself cause everyone else is already taken." – Selena Gomez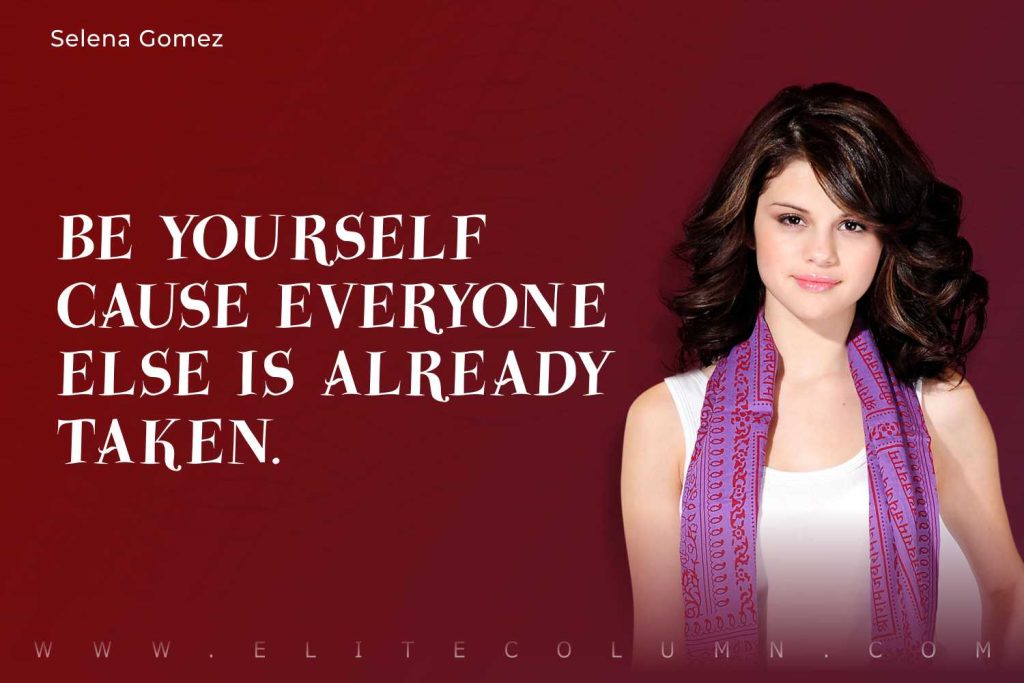 7. "You are who you surround yourself with. I know that's such a cliche quote, but it's true." – Selena Gomez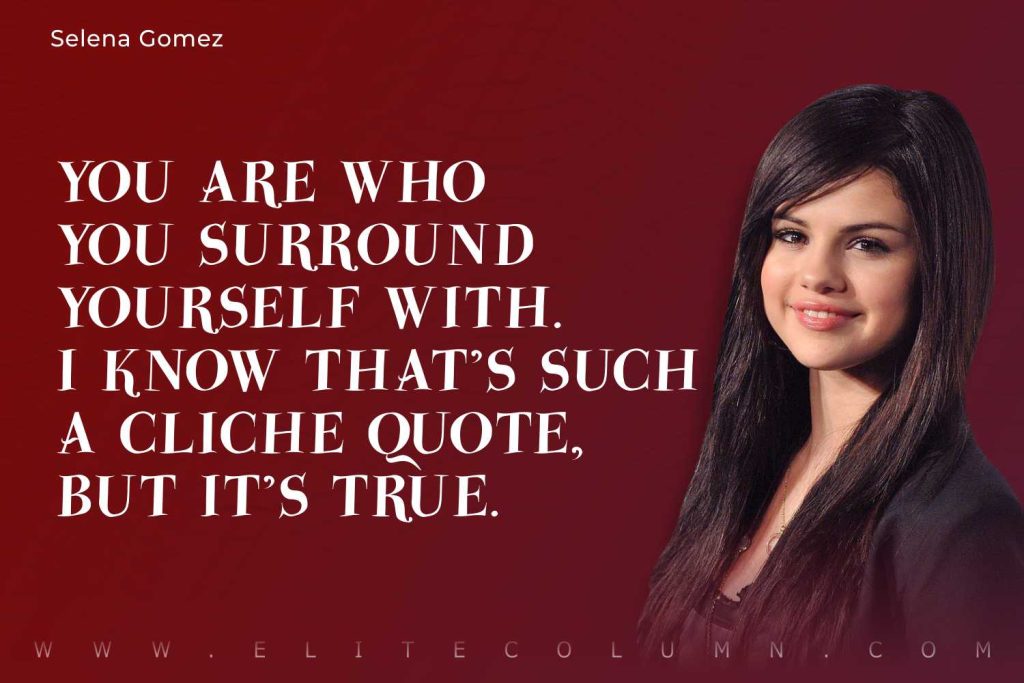 8. "Music just affects people's feelings. It brings out emotions in you and makes you happy and sad." – Selena Gomez
9. "If you have three people in your life that you can trust, you can consider yourself the luckiest person in the whole world." – Selena Gomez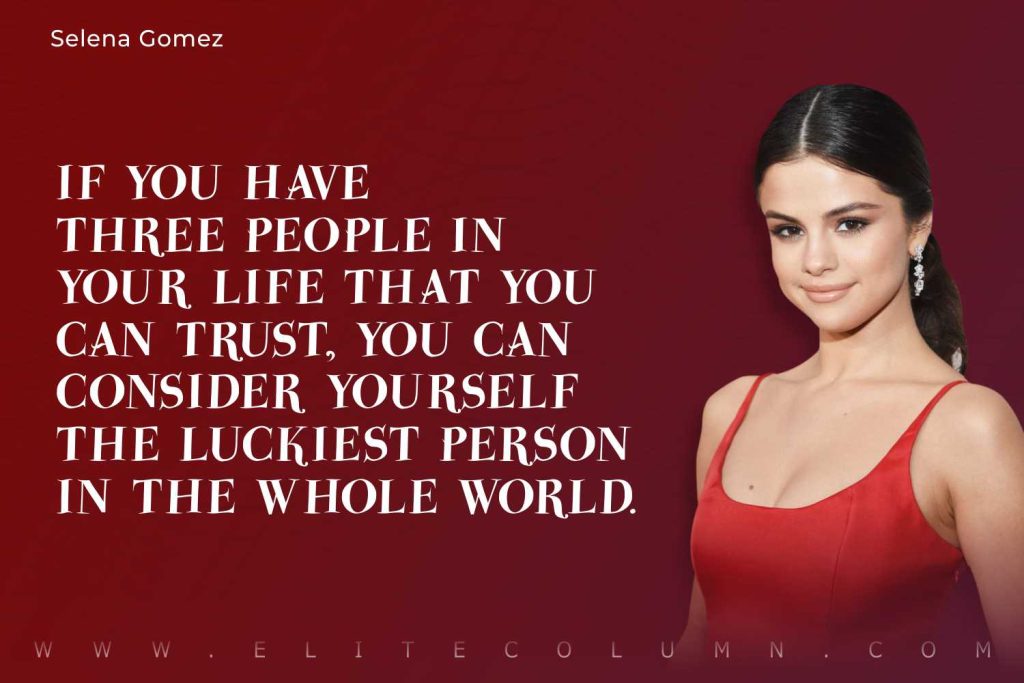 10. "You have to treat people the way you want to be treated because ultimately, you're not gonna get anywhere if you're just mean to people." – Selena Gomez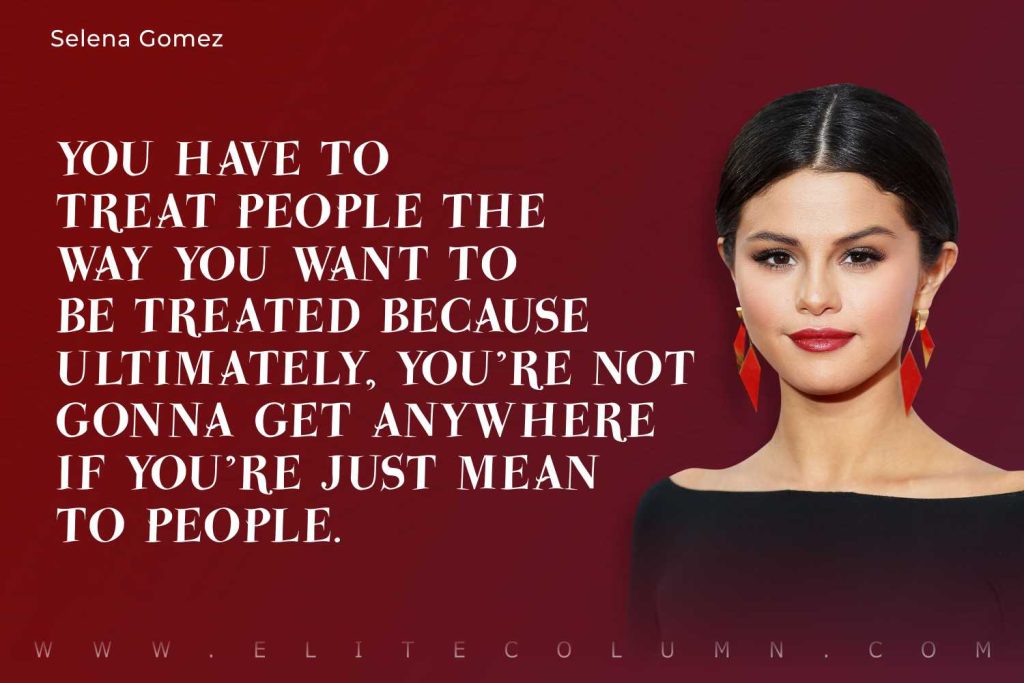 11. "Trust yourselves. Love and be loved." – Selena Gomez
12. "There's a million reasons why I should give you up. But the heart wants what it wants." – Selena Gomez
13. "I realize everybody wants what they don't have. But at the end of the day, what you have inside is much more beautiful than what's on the outside!" – Selena Gomez
14. "Success is nothing if you don't have the right people to share it with, you're just gonna end up lonely." – Selena Gomez
15. "Everything happens for a reason and, something better will come along for me!" – Selena Gomez
16. "Being single can pave the way for new opportunities." – Selena Gomez
17. "I don't know how to be anything but myself." – Selena Gomez
18. "I have a right to live my life and just be me with whoever I choose. We just do the best we can." – Selena Gomez
19. "This is a modern fairytale. No happy endings. No wind in our sails. But I can't imagine life without. Breathless moments." – Selena Gomez
20. "You can have it all without suffering from a meltdown." – Selena Gomez
21. "I was the never the girl who thought I need to make sure I look like all the other girl. I think you look best when you stand out" – Selena Gomez
22. "And during sometimes you wanna just be you with someone who knows all your secrets" – Selena Gomez
23. "Haters can keep on hating." – Selena Gomez
24. "I'm no beauty queen, I'm just beautiful me" – Selena Gomez
25. "Being yourself is all it takes. If you want to impress someone don't be someone else just be yourself." – Selena Gomez
26. "You can't be afraid of what people are going to say because you're never going to make everyone happy." – Selena Gomez
27. "I don't actually like dates. I get awkward as I never know what to do." – Selena Gomez
28. "I'm human, so of course certain things sometimes hurt. I just laugh at it." – Selena Gomez
29. "The people who put you down don't have to stop you from chasing your dreams. Stand up, and prove them wrong." – Selena Gomez
30. "I may not be perfect, but I'm always me" – Selena Gomez
Thanks for checking out the best Selena Gomez Quotes. Feel free to share the quotes with your friends. Leave a comment below and which are your favourite Selena Gomez Quotes ?
See also:
Bob Dylan Quotes | Mariah Carey Quotes | Justin Timberlake Quotes | J Cole Quotes | Kevin Gates Quotes
You can find us at – Facebook | Instagram | LinkedIn | Pinterest | Twitter