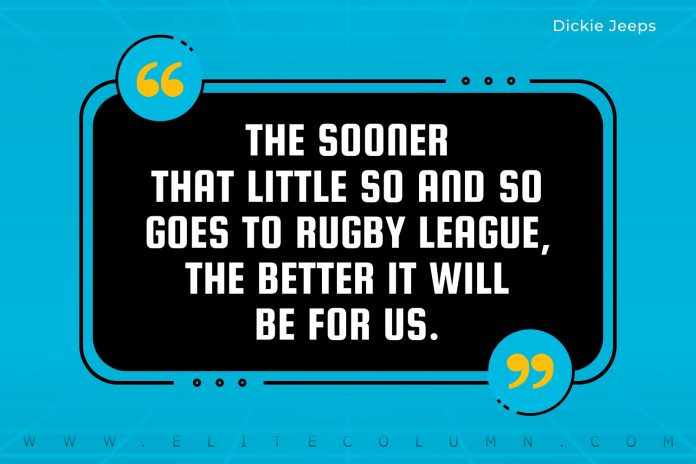 Check out 50 Rugby Quotes today.
50 Best Rugby Quotes
1. "I played ten injury free years between the ages of 12 and 22. Then, suddenly, it seemed like I was allergic to the twentieth century." – Nigel Melville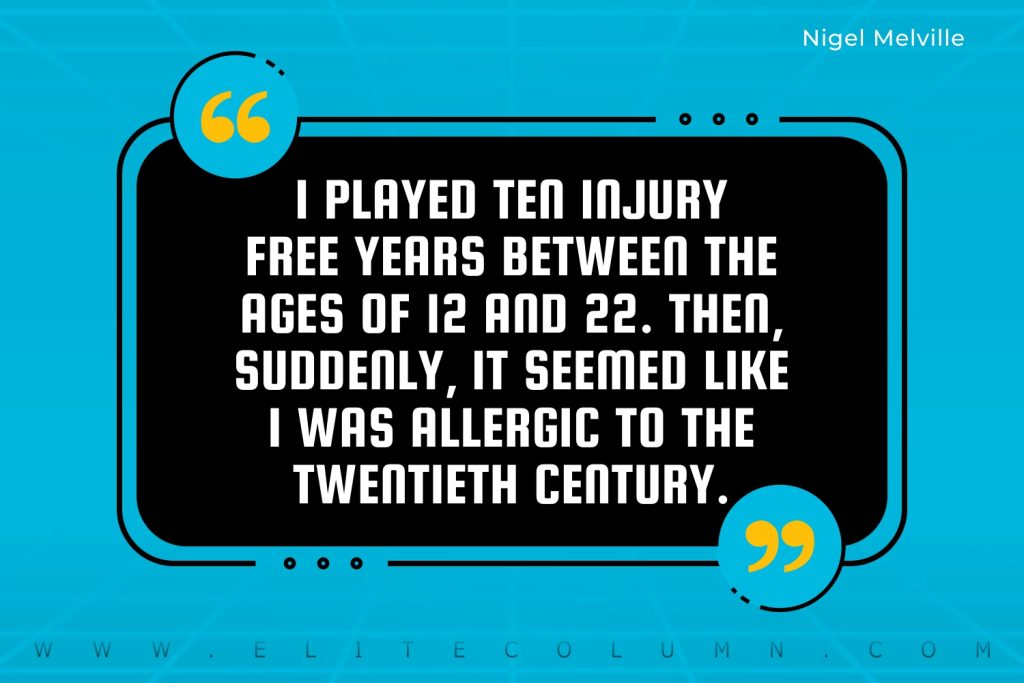 2. "There are no yellow or red cards in my collection but I cannot say I'm an angel." – Jonny Wilkinson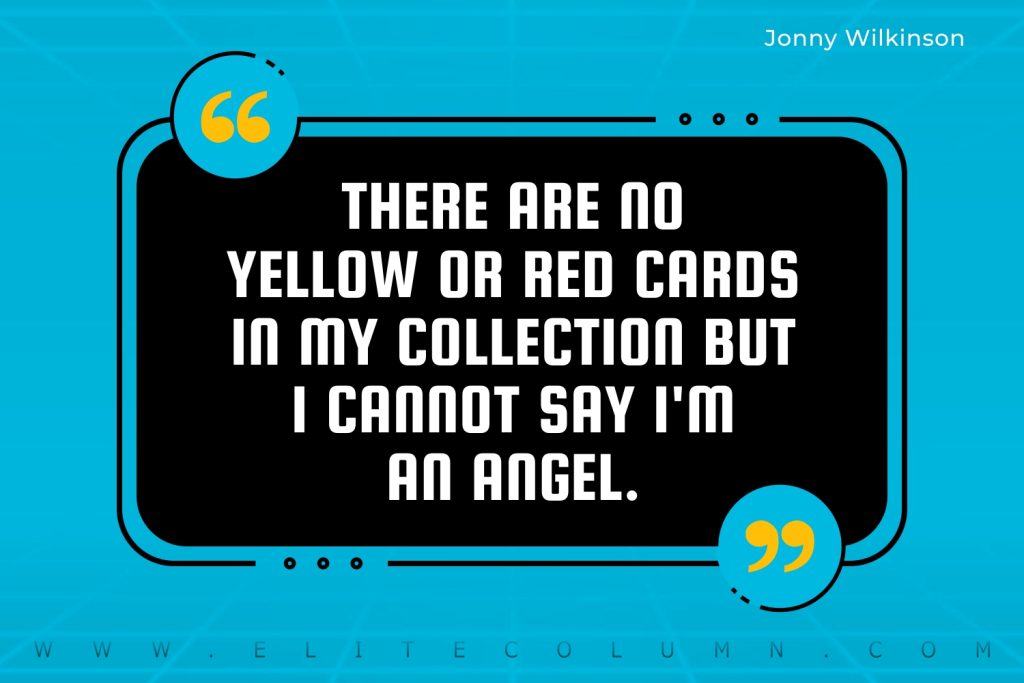 3. "Good big blokes are better than good little blokes. Then again, good little blokes are better than dud big blokes." – Bob Dwyer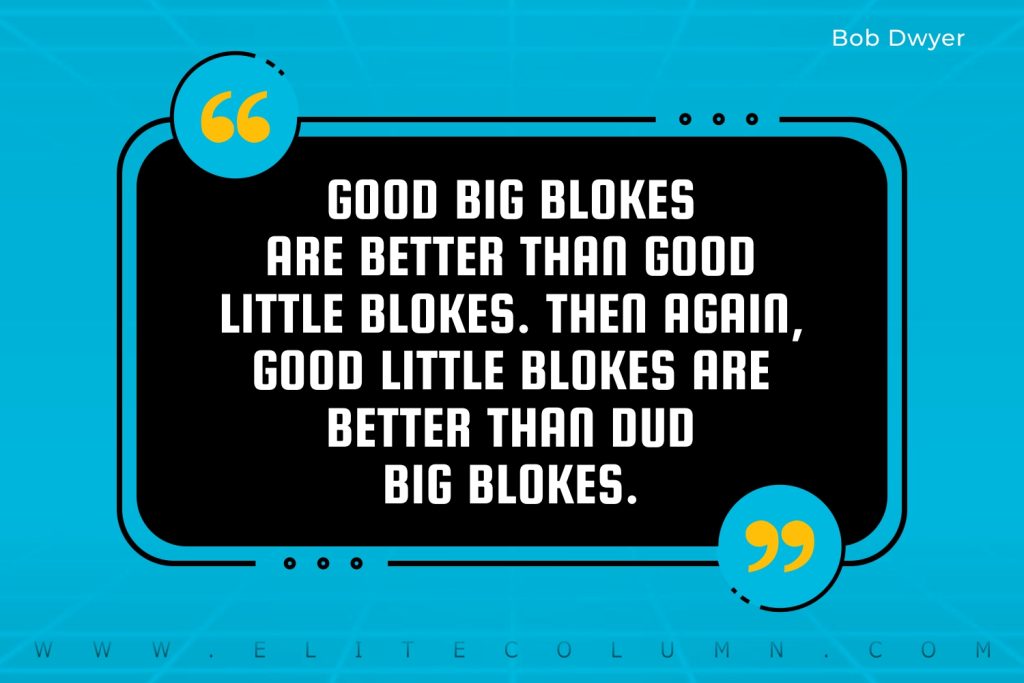 4. "League is much, much more physical than Union, and that's before anyone starts breaking the rules." – Adrian Hadley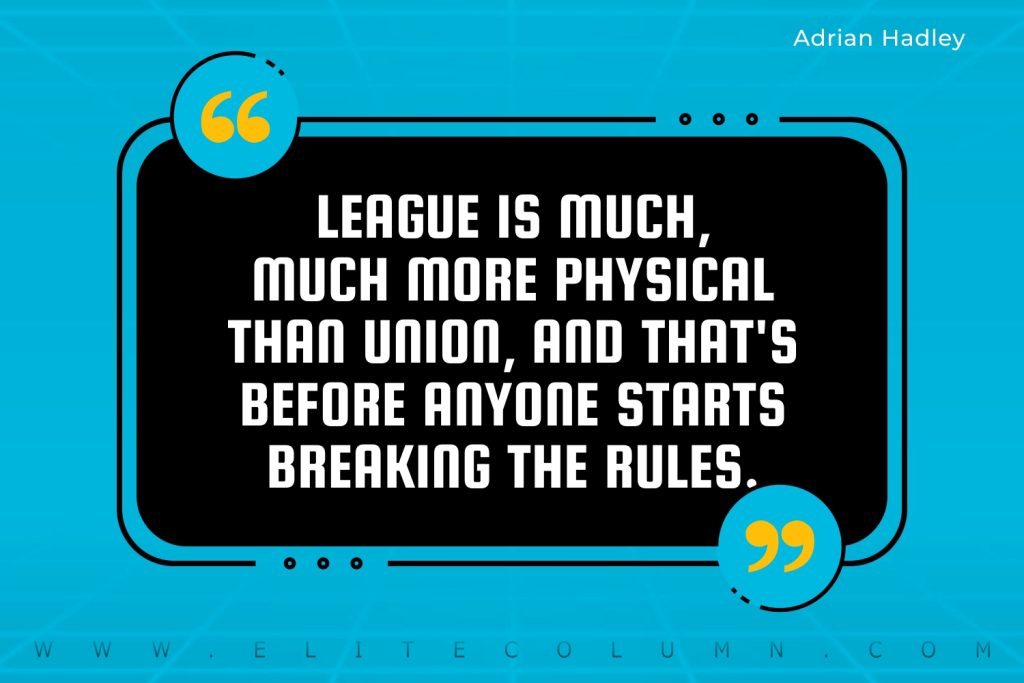 5. "If you can't take a punch, you should play table tennis." – Pierre Berbizier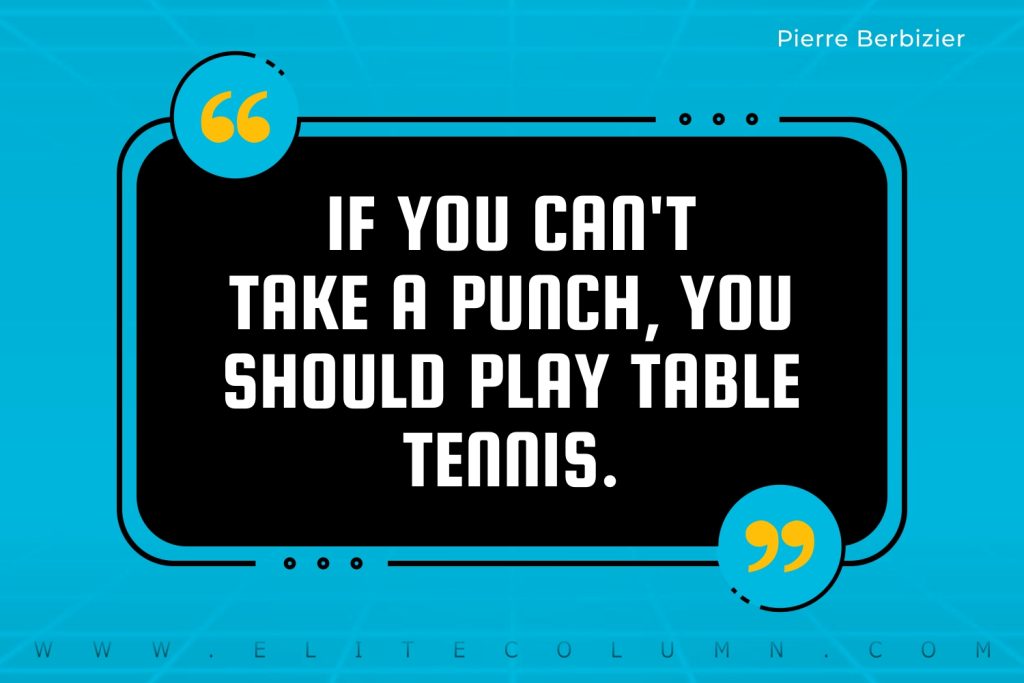 6. "I thought I would have one quiet pint and about 17 noisy ones." – Gareth Chilcott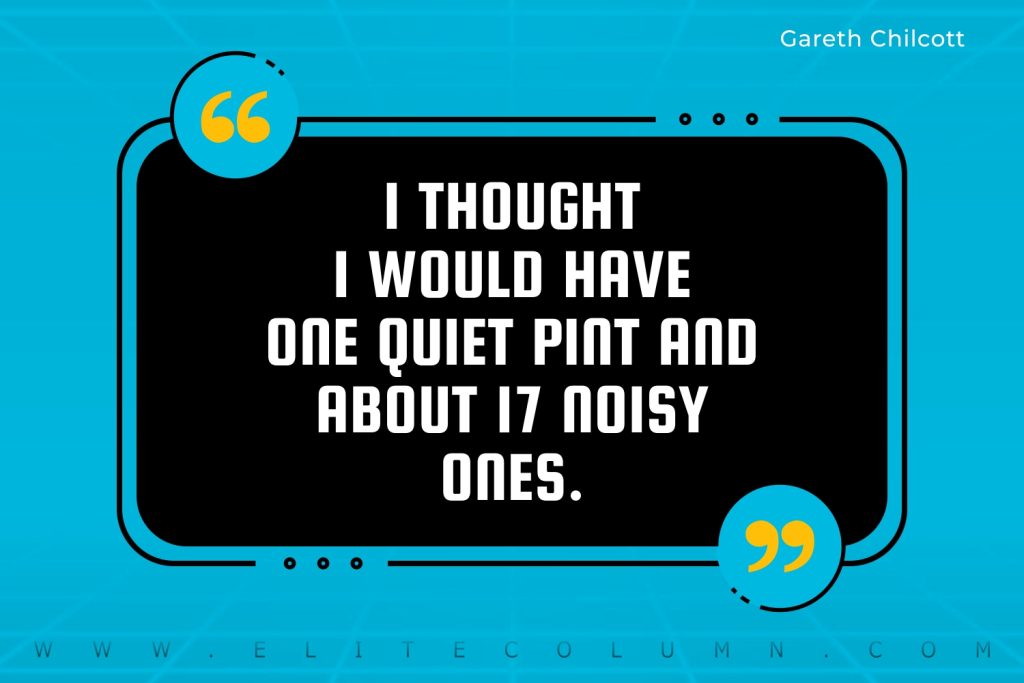 7. "In 1823, William Webb Ellis first picked up the ball in his arms and ran with it. And for the next 156 years forwards have been trying to work out why." – Tasker Watkins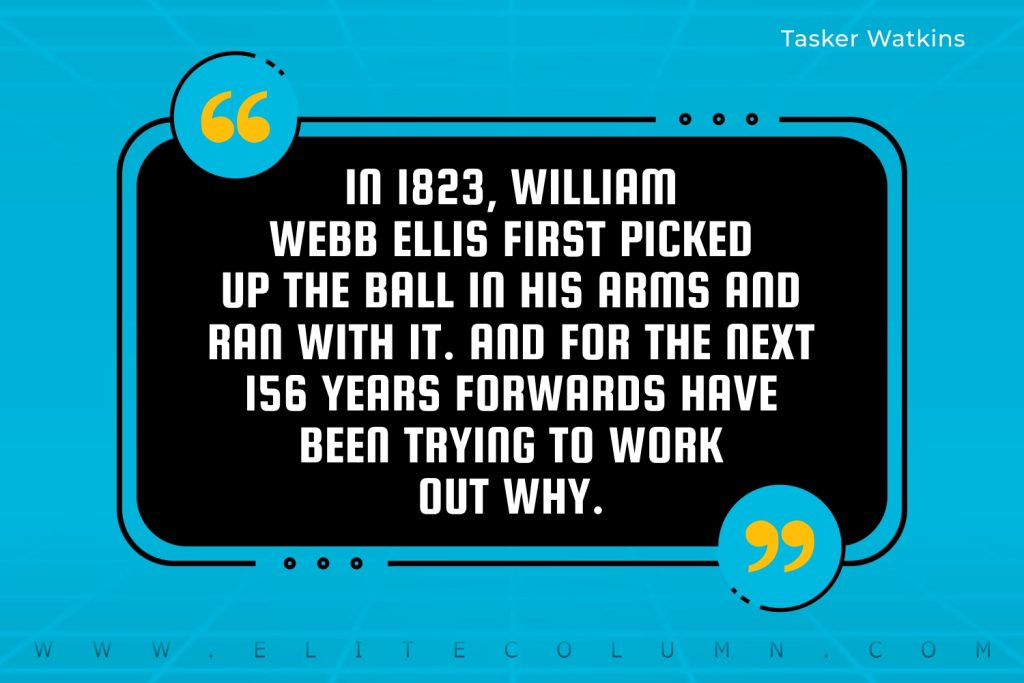 8. "The sooner that little so and so goes to rugby league, the better it will be for us." – Dickie Jeeps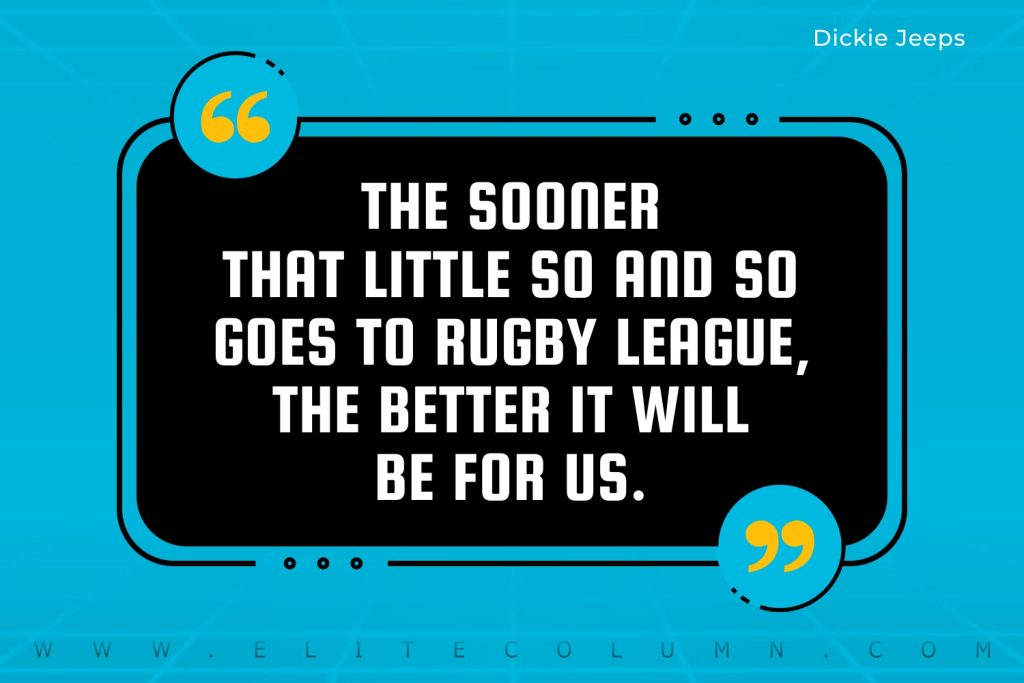 9. "If there was a Harlem Globetrotters of rugby league, he'd be in it." – Brett Morris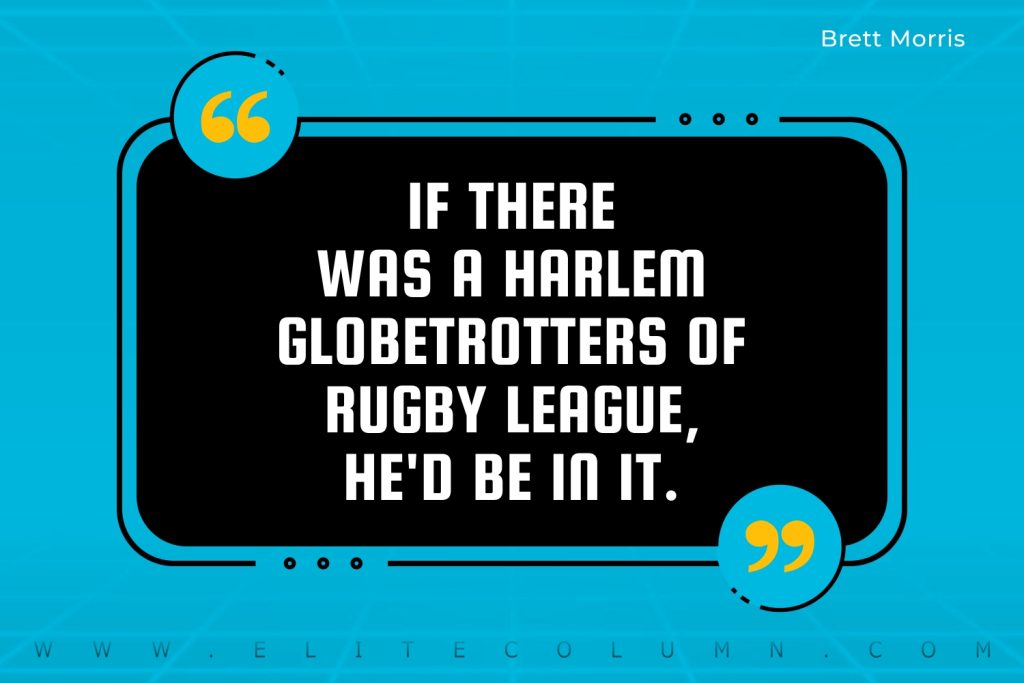 10. "The main difference between playing League and Union is that now I get my hangovers on Monday instead of Sunday." – Tom David
11. "Rugby players are either piano shifters or piano movers. Fortunately, I am one of those who can play a tune." – Pierre Danos
12. "You're not going to please everyone, but then, it's not about pleasing people it's about winning rugby games." – Alun Wyn Jones
13. "I may not have been very tall or very athletic, but the one thing I did have was the most effective backside in world rugby." – Jim Glennon
14. "I'm from Samoan heritage, and with the rugby in our blood and everything, I always felt I've been tough, and that my tolerance for pain is pretty high." – Tony Finau
15. "Nobody in Rugby should be called a genius. A genius is a guy like Norman Einstein." – Joe Theismann
16. "Rugby is a game for the mentally deficient. That is why it was invented by the British. Who else but an Englishman could invent an oval ball?" – Peter Pook
17. "Rugby backs can be identified because they generally have clean jerseys and identifiable partings in their hair." – Peter Fitzsimons
18. "I think you enjoy the game more if you don't know the rules. Anyway, you're on the same wavelength as the referees." – Jonathan Davies
19. "Rugby backs can be identified because they generally have clean jerseys and identifiable partings in their hair." – Wallaby Peter FitzSimons
20. "I prefer rugby to soccer. I enjoy the violence in rugby, except when they start biting each other's ears off." – Elizabeth Taylor
21. "England's coach Jack Powell, an immensely successful businessman, has the acerbic wit of Dorothy Parker and, according to most New Zealanders, a similar knowledge of rugby."
– Mark Reason
22. "Rugby is not like tea, which is good only in England, with English water and English milk." – Dennis LaLanne
23. "Rugby is a good occasion for keeping thirty bullies far from the center of the city." – Oscar Wilde
24. "Rugby may have many problems, but the gravest is undoubtedly that of the persistence of summer." – Chris Laidlaw
25. "Rugby is a beastly game played by gentlemen, soccer is a gentleman's game played by beasts football is a beastly game played by beasts." – Henry Blaha
26. "Rugby is great. The players don't wear helmets or padding; they just beat the living daylights out of each other and then go for a beer. I love that." – Joe Theismann
27. "Anyone who does not watch rugby league is not a real person." – John Singleton
28. "If the game is run properly as a professional game, you do not need 57 old farts running rugby." – Will Carling
29. "In my experience, there is only one motivation, and that is desire. No reason or principle contain it or stand against it." – Jane Smiley
30. "Whether it is rugby or business or school, or whatever. People respect you, and they certainly have the respect of the team." – Coach Michael Cheika
31. "Rugby is a hooligans game played by gentlemen." – Winston Churchill
32. "Beer and Rugby are more or less synonymous." – Chris Laidlaw
33. "I like to think I play rugby as it should be played." – Jonny Wilkinson
34. "I'm still an amateur, of course, but I became rugby's first millionaire five years ago." – David Campese
35. "The advantage law is the best law in rugby, because it lets you ignore all the others for the good of the game." – Derek Robinson
36. "I don't believe in magic I believe in hard work." – Richie McCaw
37. "Rugby is a game for barbarians played by gentlemen. Football is a game for gentlemen played by barbarians." – Oscar Wilde
38. "Winning isn't everything, it's the only thing." – Vince Lombardi
39. "You were born to win, but to be a winner, you must plan to win, prepare to win, and expect to win." – Zig Ziglar
40. "The men who play on that rugby field are more alive than too many of us will ever be." – Victor Cahn
41. "Success is how high you bounce when you hit bottom." – George S. Patton
42. "I've failed over and over and over again in my life that's why I succeed." – Michael Jordan
43. "Ballroom dancing is a contact sport. Rugby is a collision sport." – Heyneke Meyer
44. "The whole point of rugby is that it is, first and foremost, a state of mind, a spirit. " – Jean Pierre Rives
45. "The pub is as much a part of rugby as is the playing field." – John Dickenson
46. "Everybody thinks we should have moustaches but in fact you could put us all on the cover of Vogue." – Helen Kirk
47. "It's the first time I've been cold for seven years. I was never cold playing rugby league." – Jonathan Davies
48. "Rugby is a game for big guys." – Spike Milligan
49. "I knew he would never play for Wales, he's tone deaf." – Vernon Davis
50. "I'm 49, I've had a brain haemorrhage and a triple bypass and I could still go out and play a reasonable game of rugby union. But I wouldn't last 30 seconds in rugby league." – Graham Lowe
Thanks for checking out the best Rugby Quotes. Feel free to share the quotes with your friends. Leave a comment below and which are your favourite Rugby Quotes ?
See also:
Cricket Quotes | Basketball Quotes | Soccer Quotes | Hockey Quotes | Volleyball Quotes | Baseball Quotes | Golf Quotes
You can find us at – Facebook | Instagram | LinkedIn | Pinterest | Twitter