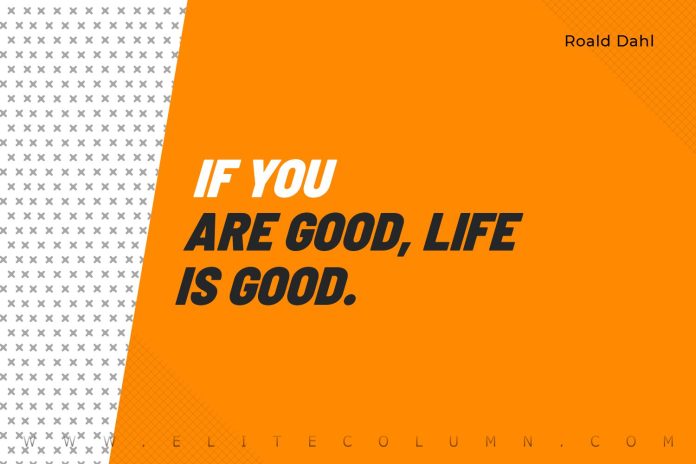 Check out 45 Victor Hugo Quotes today.
45 Best Roald Dahl Quotes
1. "Most of the really exciting things we do in our lives scare us to death. They wouldn't be exciting if they didn't." – Roald Dahl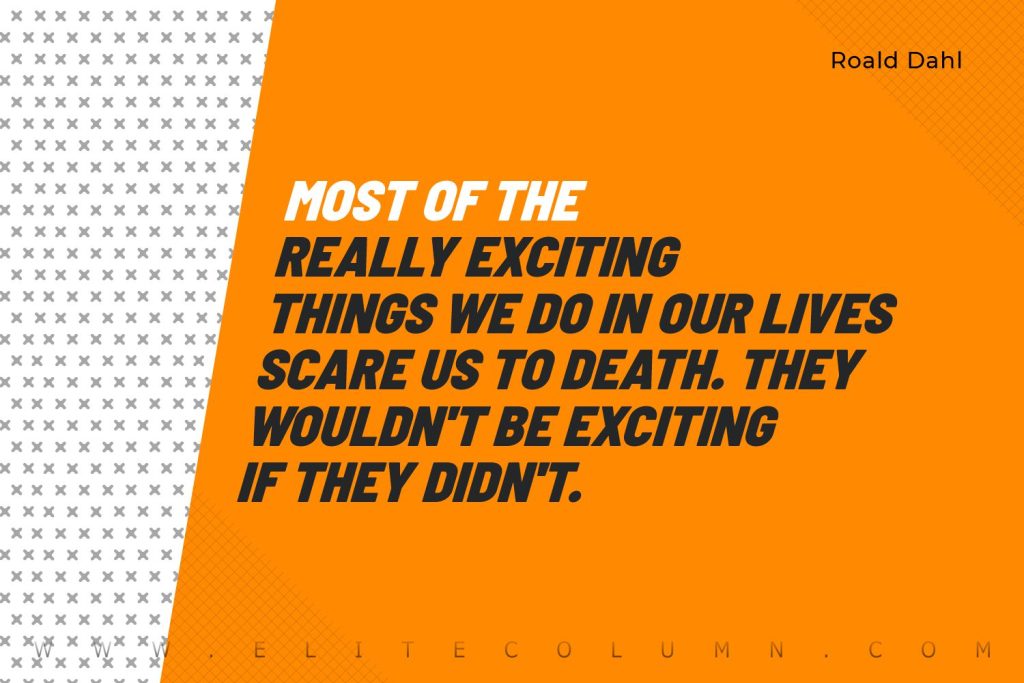 2. "If you are good, life is good." – Roald Dahl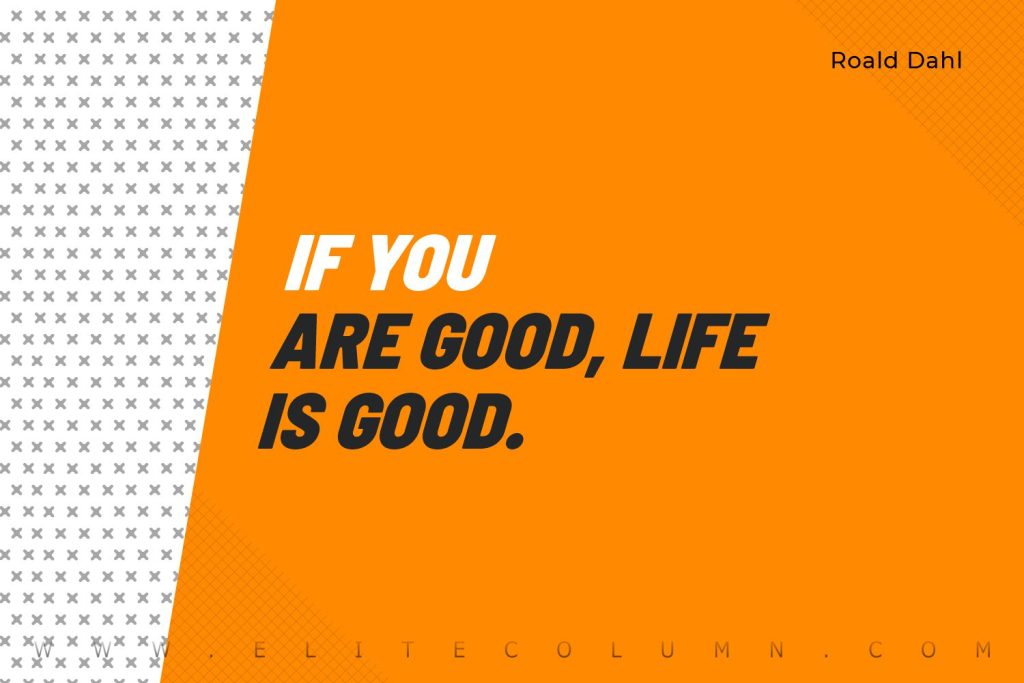 3. "Somewhere inside all of us is the power to change the world." – Roald Dahl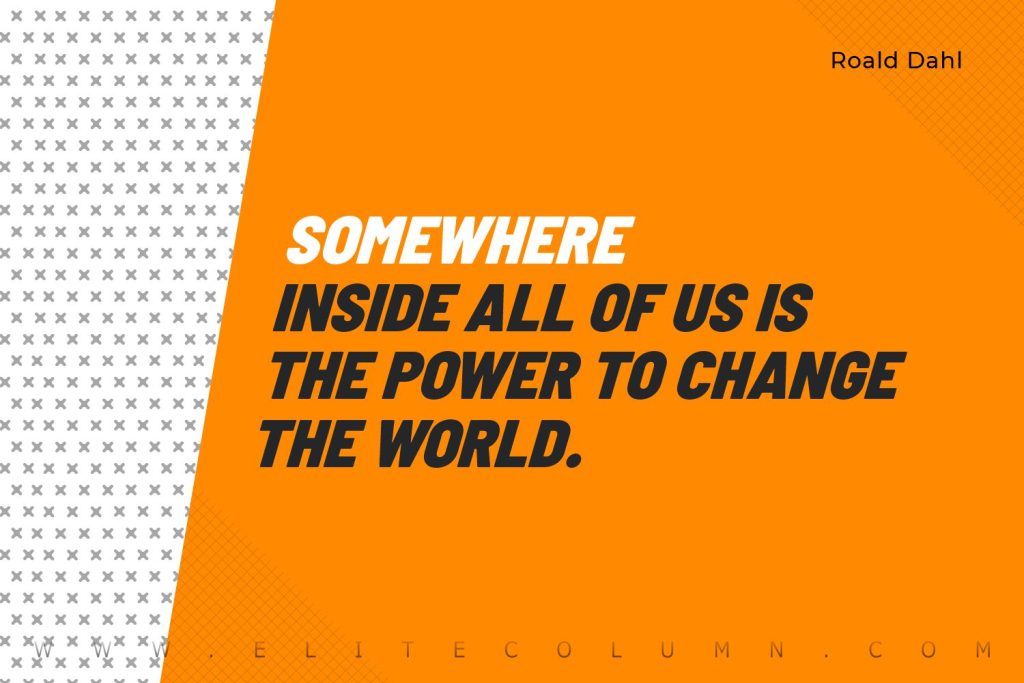 4. "A little nonsense now and then, is relished by the wisest men." – Roald Dahl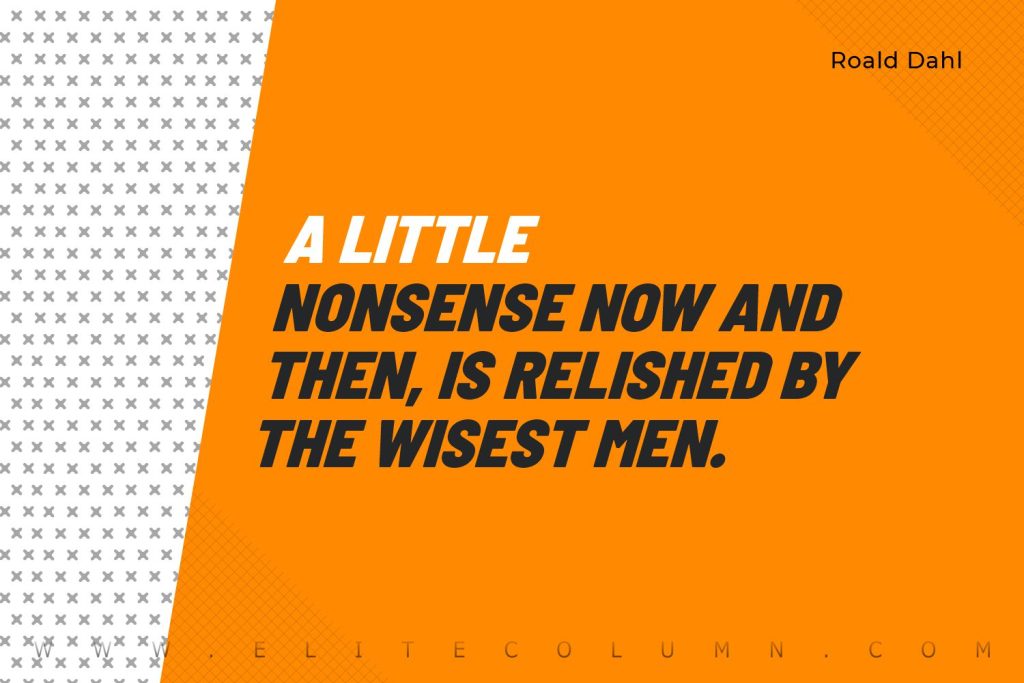 5. "Let your love out." – Roald Dahl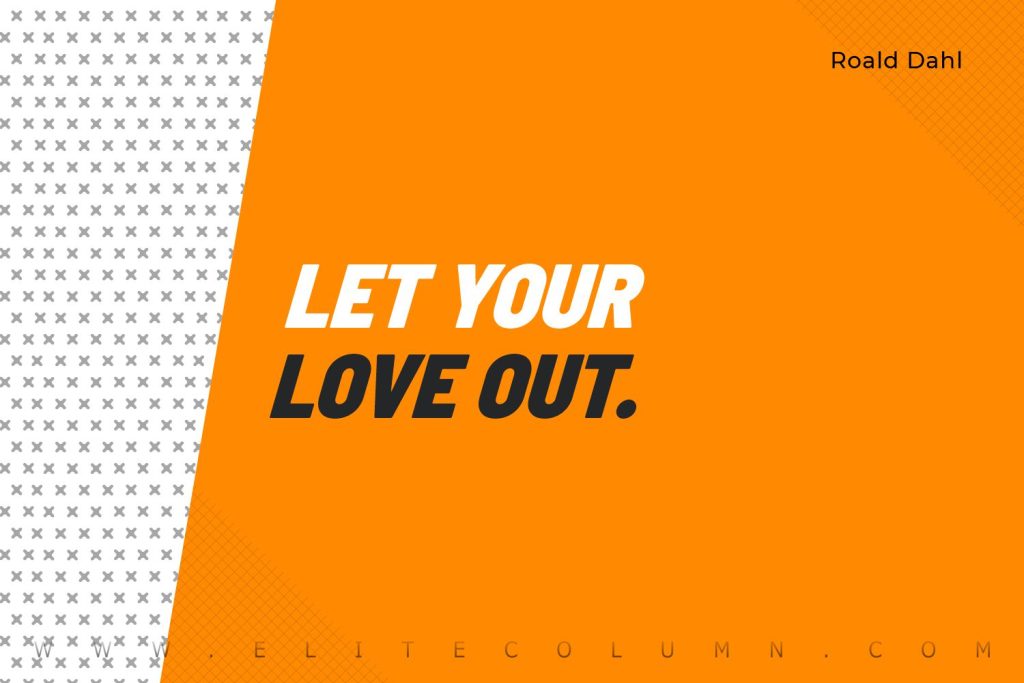 6. "Life is more fun if you play games." – Roald Dahl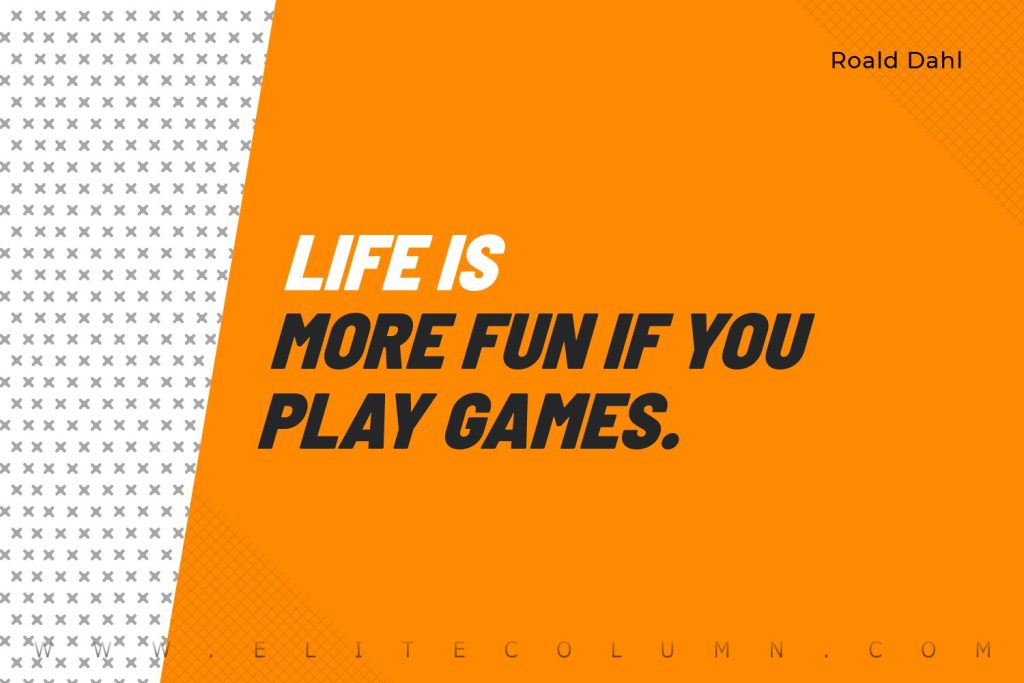 7. "We are all a great deal luckier that we realize, we usually get what we want – or near enough." – Roald Dahl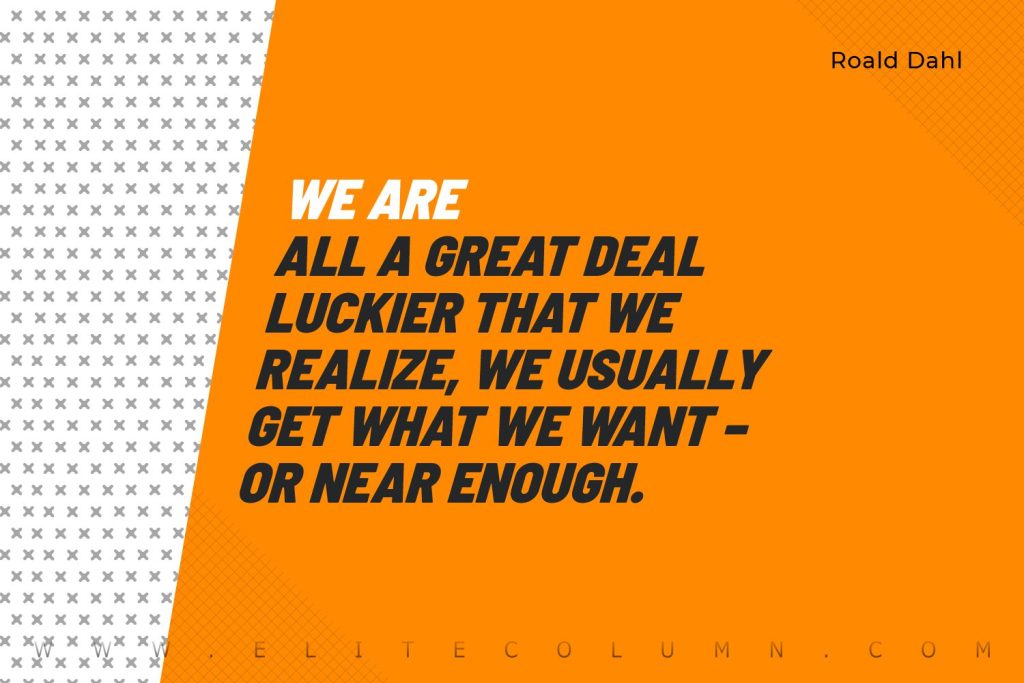 8. "And thus the journey ended. But the travellers lived on." – Roald Dahl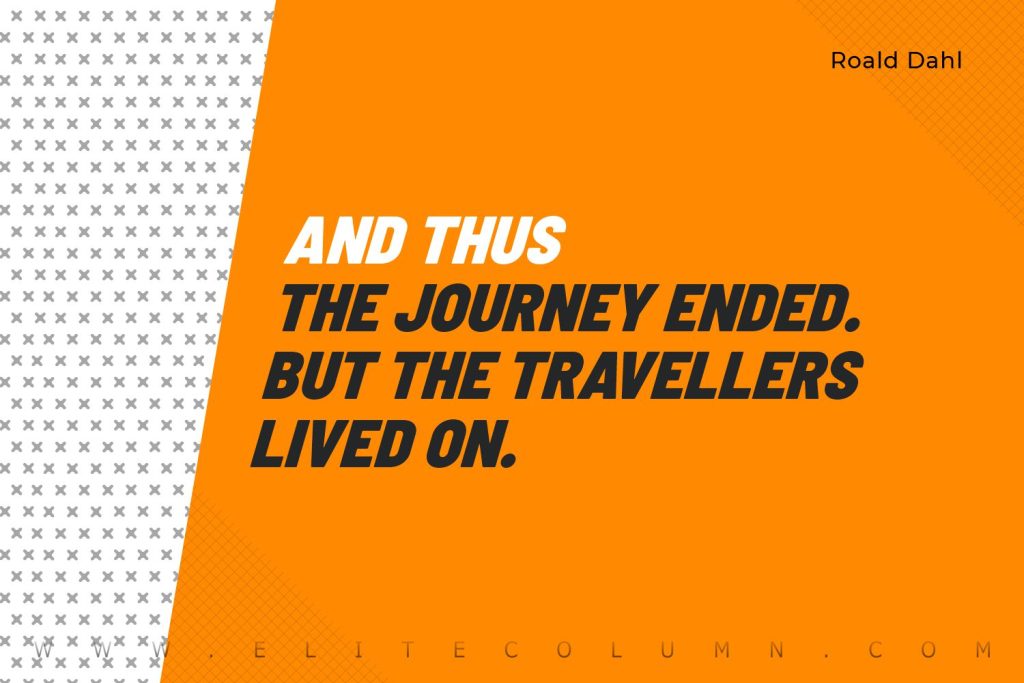 9. "Never grow up…always down." – Roald Dahl
10. "Don't worry about the bits you can't understand. Sit back and allow the words to wash around you, like music." – Roald Dahl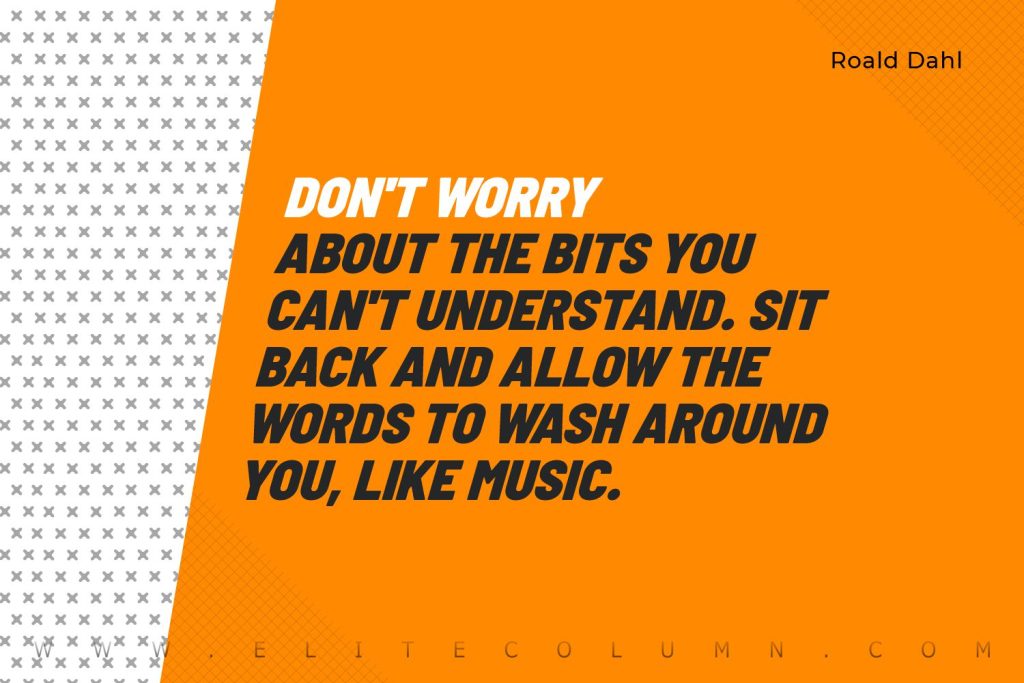 11. "It's impossible to make your eyes twinkle if you aren't feeling twinkly yourself." – Roald Dahl
12. "If I were a headmaster I would get rid of the history teacher and get a chocolate teacher instead." – Roald Dahl
13. "A life is made up of a great number of small incidents and a small number of great ones." – Roald Dahl
14. "If I had my way, I would remove January from the calender altogether and have an extra July instead." – Roald Dahl
15. "A writer of fiction lives in fear. Each new day demands new ideas and he can never be sure whether he is going to come up with them or not." – Roald Dahl
16. "I've always said to myself that if a little pocket calculator can do it why shouldn't I?" – Roald Dahl
17. "His books don't age. They're all still so popular. For me, it's the tension between the darkness and the humour which is so extraordinary." – Roald Dahl
18. "He thought for the thousandth time how pretty she was, how sweet and gentle and full of kindness, and his heart ached with love." – Roald Dahl
19. "Mice, I felt pretty certain, all like each other. People don't." – Roald Dahl
20. "Those who don't believe in magic will never find it." – Roald Dahl
21. "So please, oh please, we beg, we pray, go throw your TV set away, and in its place you can install, a lovely bookshelf on the wall." – Roald Dahl
22. "A person who has good thoughts cannot ever be ugly." – Roald Dahl
23. "Don't gobblefunk around with words." – Roald Dahl
24. "It doesn't matter who you are or what you look like, so long as somebody loves you." – Roald Dahl
25. "I have a passion for teaching kids to become readers, to become comfortable with a book, not daunted." – Roald Dahl
26. "The books transported her into new worlds and introduced her to amazing people who lived exciting lives." – Roald Dahl
27. "Books shouldn't be daunting, they should be funny, exciting and wonderful; and learning to be a reader gives a terrific advantage." – Roald Dahl
28. "If you have good thoughts they will shine out of your face like sunbeams and you will always look lovely." – Roald Dahl
29. "We are the music makers, and we are the dreamers of dreams." – Roald Dahl
30. "Grownups are complicated creatures, full of quirks and secrets." – Roald Dahl
31. "A person is a fool to become a writer. His only compensation is absolute freedom. He has no master except his own soul, and that, I am sure, is why he does it." – Roald Dahl
32. "I understand what you're saying, and your comments are valuable, but I'm going to ignore your advice." – Roald Dahl
33. "Do you know what breakfast cereal is made of? It's made of all those little curly wooden shavings you find in pencil sharpeners!" – Roald Dahl
34. "I'm right and you're wrong, I'm big and you're small, and there's nothing you can do about it." – Roald Dahl
35. "Two rights don't equal a left." – Roald Dahl
36. "You should never, never doubt something that no one is sure of." – Roald Dahl
37. "We have so much time and so little to do. Strike that, reverse it." – Roald Dahl
38. "Two hours of writing fiction leaves this writer completely drained. For those two hours he has been in a different place with totally different people." – Roald Dahl
39. "A little magic can take you a long way." – Roald Dahl
40. "'I'm wondering what to read next.' Matilda said. 'I've finished all the children's books.'" – Roald Dahl
41. "If you are going to get anywhere in life you have to read a lot of books." – Roald Dahl
42. "I like enthusiasts of any kind." – Roald Dahl
43. "There are a whole lot of things in this world of ours you haven't even started wondering about yet." – Roald Dahl
44. "I've heard tell that what you imagine sometimes comes true." – Roald Dahl
45. "Children are not as serious as grown-ups and love to laugh." – Roald Dahl
Thanks for checking out the best Roald Dahl Quotes. Feel free to share the quotes with your friends. Leave a comment below and which are your favourite Roald Dahl Quotes ?
See also:
Ellen Degeneres Quotes | Trevor Noah Quotes | George Eliot Quotes | Victor Hugo Quotes | Leo Tolstoy Quotes | Emily Dickinson Quotes | Toni Morisson Quotes
| Jhene Aiko Quotes | Epictetus Quotes | Seneca Quotes
You can find us at – Facebook | Instagram | LinkedIn | Pinterest | Twitter