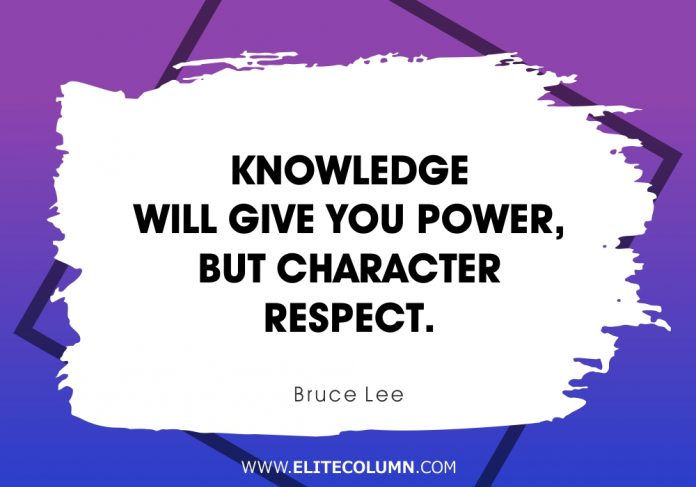 Check out 50 Respect Quotes today. Respect Quotes will inspire you to be grateful in life.
50 Best Respect Quotes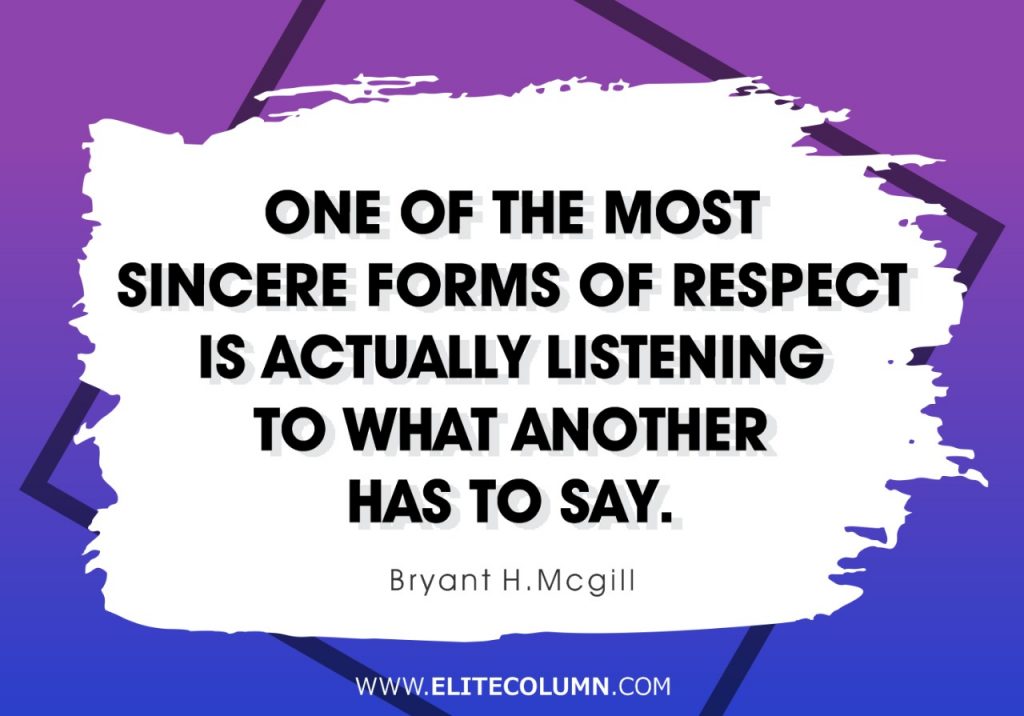 1. "One of the most sincere forms of respect is actually listening to what another has to say." – Bryant H. Mcgill
2. "When we treat people merely as they are, they will remain as they are. When we treat them as if they were what they should be, they will become what they should be." – Thomas S. Monson
3. "Men are respectable only as they respect." – Ralph Waldo Emerson
4. "Never judge someone by the way he looks or a book by the way it's covered; for inside those tattered pages, there's a lot to be discovered." – Stephen Cosgrove
5. "We must learn to live together as brothers or perish together as fools." – Martin Luther King, Jr.
6. "Most good relationships are built on mutual trust and respect." – Mona Sutphen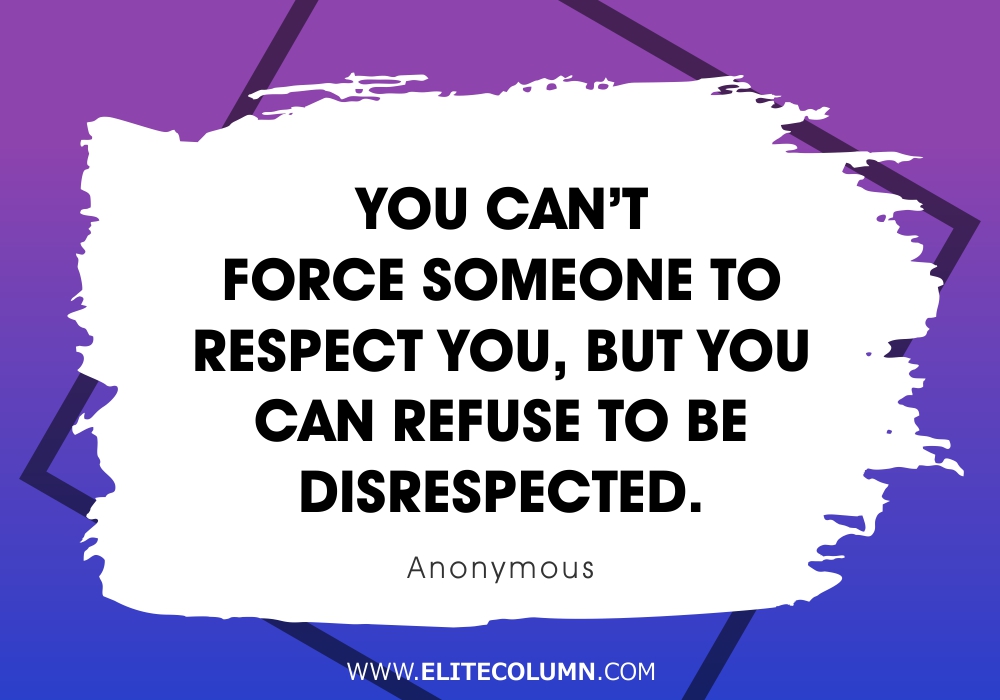 7. "You can't force someone to respect you, but you can refuse to be disrespected." – Anonymous
8. "To be one, to be united is a great thing. But to respect the right to be different is maybe even greater." – Bono
9. "Respect commands itself and it can neither be given nor withheld when it is due." – Eldridge Cleaver
10. "You can demand courtesy but you have to earn respect." – Lawrence Goldstone
11. "If we can respect the divine within us, if we can treat it with dignity, then we can respect others around us." – Vishwas Chavan
12. "Respect is an invention of people who want to cover up the empty place where love should be." – Leo Tolstoy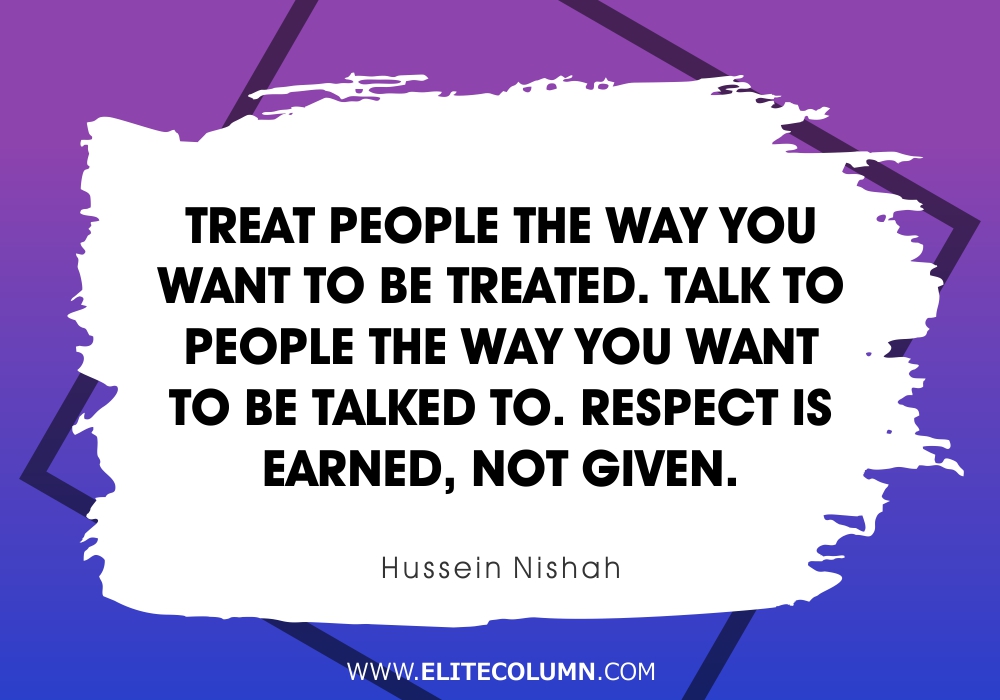 13. "Treat people the way you want to be treated. Talk to people the way you want to be talked to. Respect is earned, not given." – Hussein Nishah
14. "Respecting someone indicate the quality of your personality." – Mohammad Rishad Sakhi
15. "Every human being, of whatever origin, of whatever station, deserves respect. We must each respect others even as we respect ourselves." – Ralph Waldo Emerson
16. "I cannot conceive of a greater loss than the loss of one's self-respect." – Mahatma Gandhi
17. "Respect is what we owe; love, what we give." – Philip James Bailey
18. "We cannot expect people to have respect for law and order until we teach respect to those we have entrusted to enforce those laws." – Hunter S. Thompson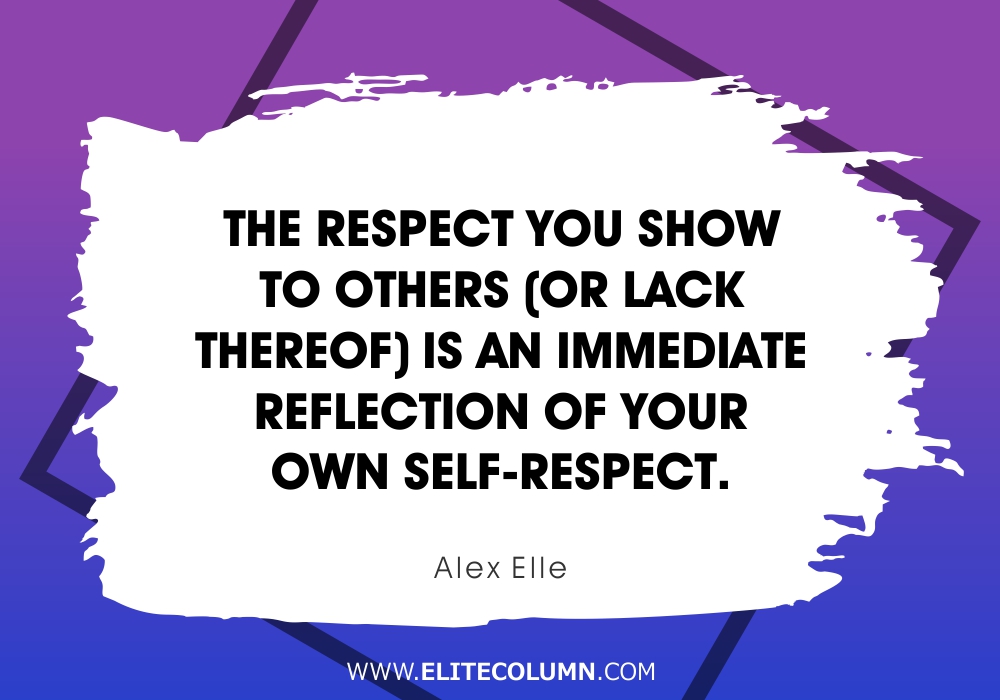 19. "The respect you show to others (or lack thereof) is an immediate reflection of your own self-respect." – Alex Elle
20. "If we lose love and self-respect for each other, this is how we finally die." – Maya Angelou
21. "Unthinking respect for authority is the greatest enemy of truth." – Albert Einstein
22. "Being brilliant is no great feat if you respect nothing." – Johann Wolfgang von Goethe
23. "Nothing is more despicable than respect based on fear." – Albert Camus
24. "If you have some respect for people as they are, you can be more effective in helping them to become better than they are." – John W. Gardner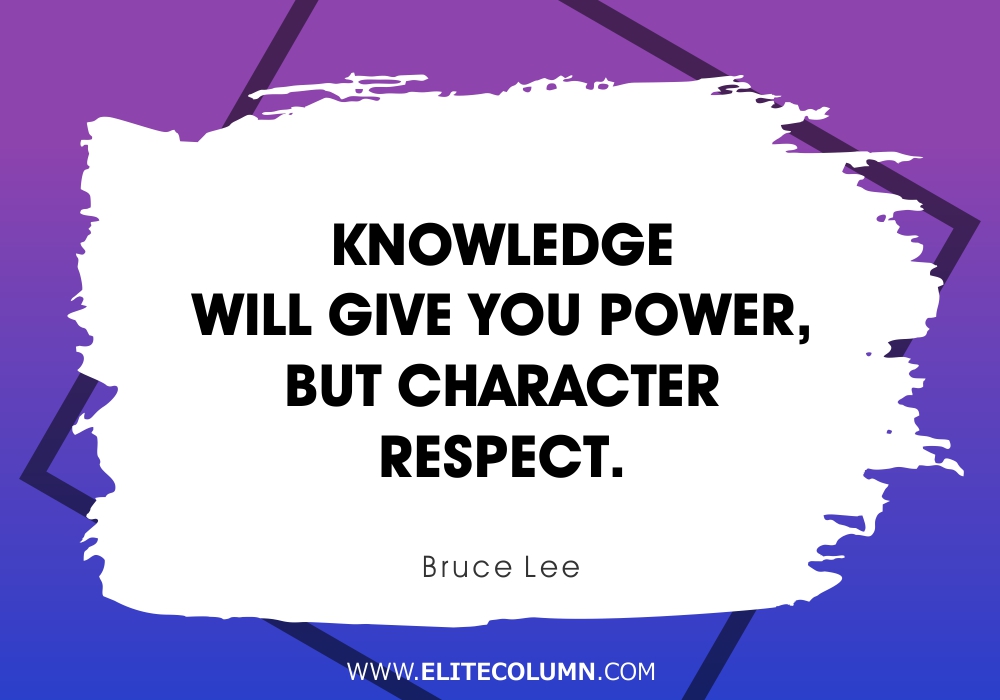 25. "Knowledge will give you power, but character respect." – Bruce Lee
See also:
Buddha Quotes | Funny Quotes | Depression Quotes | Deep Quotes | Short Quotes | Sad Quotes | Hardwork Quotes | Strength Quotes | Beauty Quotes
26. "I don't care if you're black, white, straight, bisexual, gay, lesbian, short, tall, fat, skinny, rich or poor. If you're nice to me, I'll be nice to you. Simple as that." – Robert Michaels
27. "I am fond of pigs. Dogs look up to us. Cats look down on us. Pigs treat us as equals." – Winston S. Churchill
28. "Respect should be the first thing you give." – Anonymous
29. "Self-respect is the cornerstone of all virtue." – John Herschell
30. "There are lots of people I admire and respect, but I don't necessarily want to be like them. I'm too happy being myself." – James D'arcy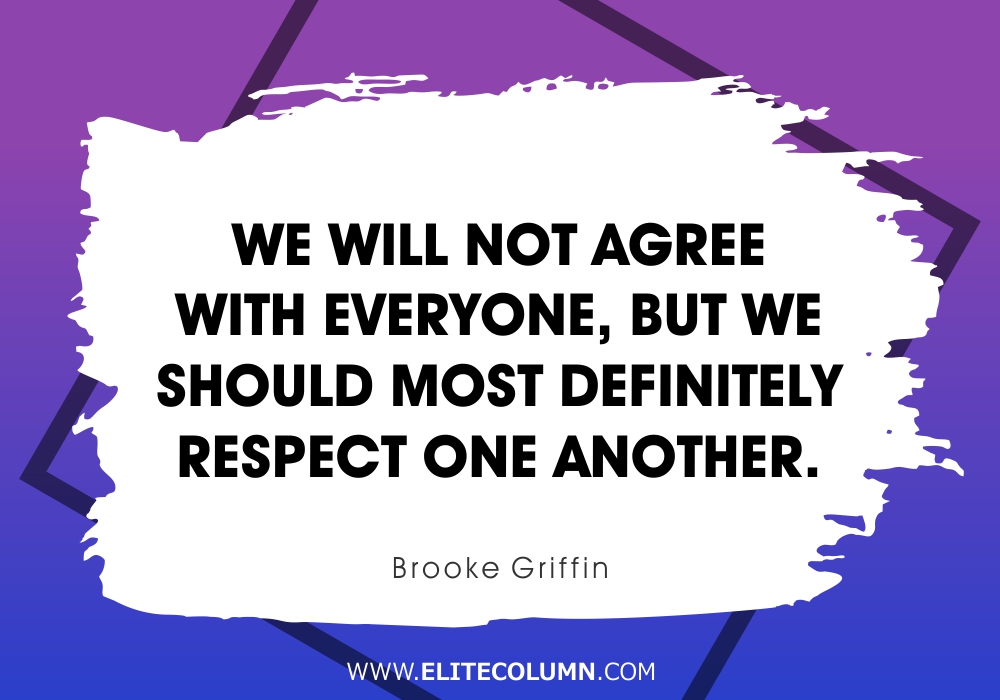 31. "We will not agree with everyone, but we should most definitely respect one another." – Brooke Griffin
32. "Be loyal to those who are loyal to you. And respect everyone, even your enemies, and competition." – John Cena
33. "I'm not concerned with your liking or disliking me. All I ask is that you respect me as a human being." – Jackie Robinson
34. "A person's a person, no matter how small." – Dr. Seuss
35. "Be more humble than a blade of grass, more tolerant than a tree, always offering respect onto others and never expecting any in return." – Chaitanya Mahaprabhu
36. "Honest communication is built on truth and integrity and upon respect of the one for the other." – Benjamin E. Mays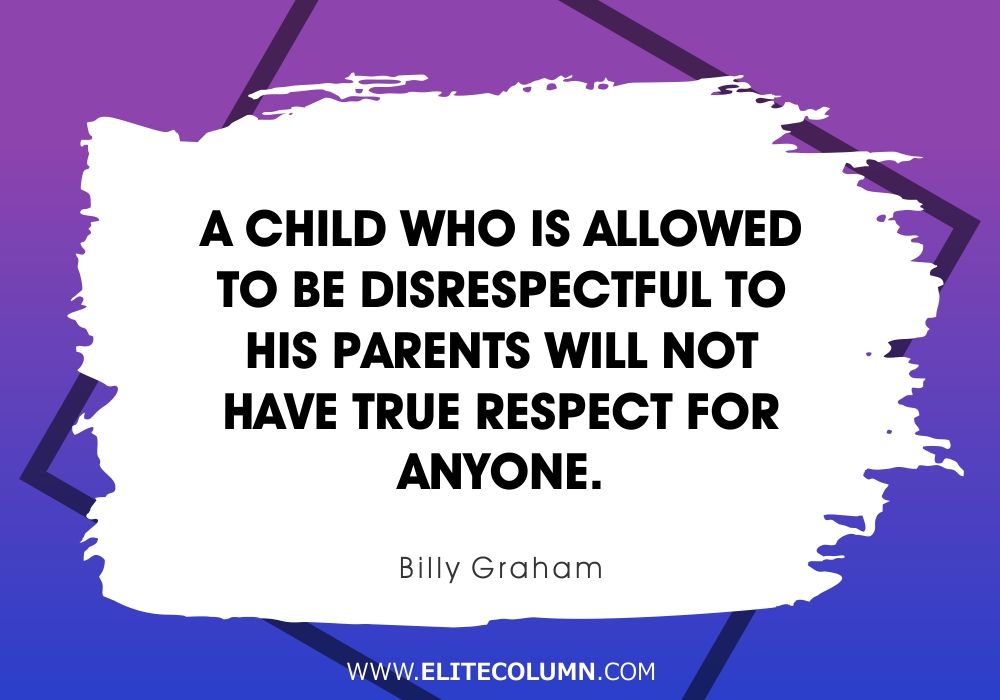 37. "A child who is allowed to be disrespectful to his parents will not have true respect for anyone." – Billy Graham
38. "Treat everyone with respect and kindness. Period. No exceptions." – Kiana Tom
39. "Once you figure out what respect tastes like, it tastes better than attention. But you have to get there." – Franklin D. Roosevelt
40. "I love making new friends and I respect people for a lot of different reasons." – Taylor Swift
41. "I speak to everyone in the same way, whether he is the garbage man or the president of the university." – Albert Einstein
42. "I must respect the opinions of others even if I disagree with them." – Herbert H. Lehman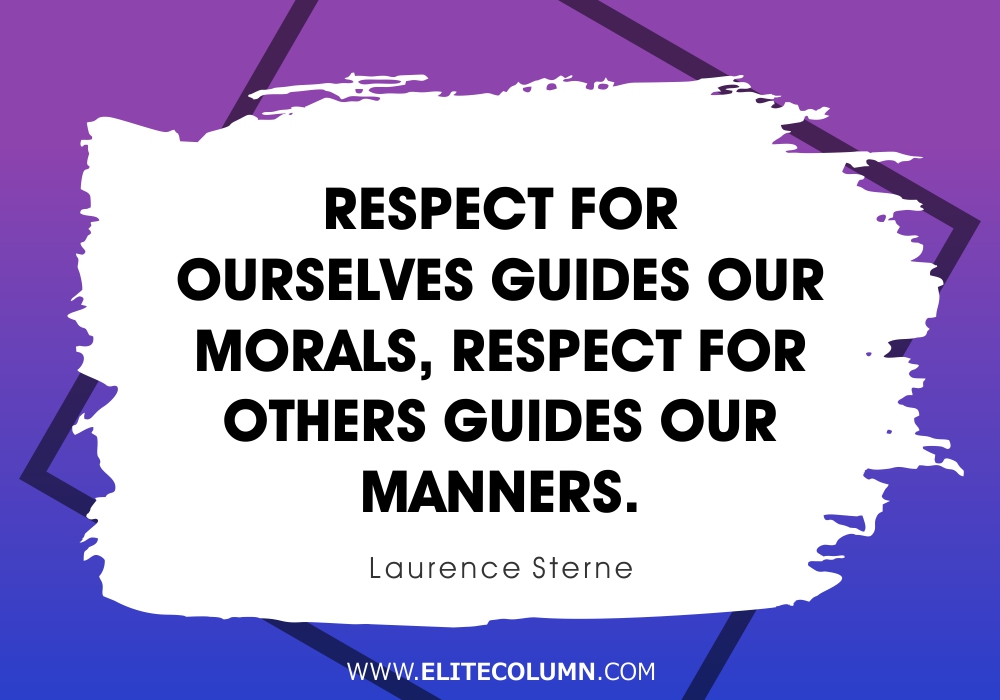 43. "Respect for ourselves guides our morals, respect for others guides our manners." – Laurence Sterne
44. "If you want to be respected by others, the great thing is to respect yourself. Only by that, only by self-respect will you compel others to respect you." – Fyodor Dostoyevsky
45. "Be peaceful, be courteous, obey the law, respect everyone; but if someone puts his hand on you, send him to the cemetery." – Malcolm X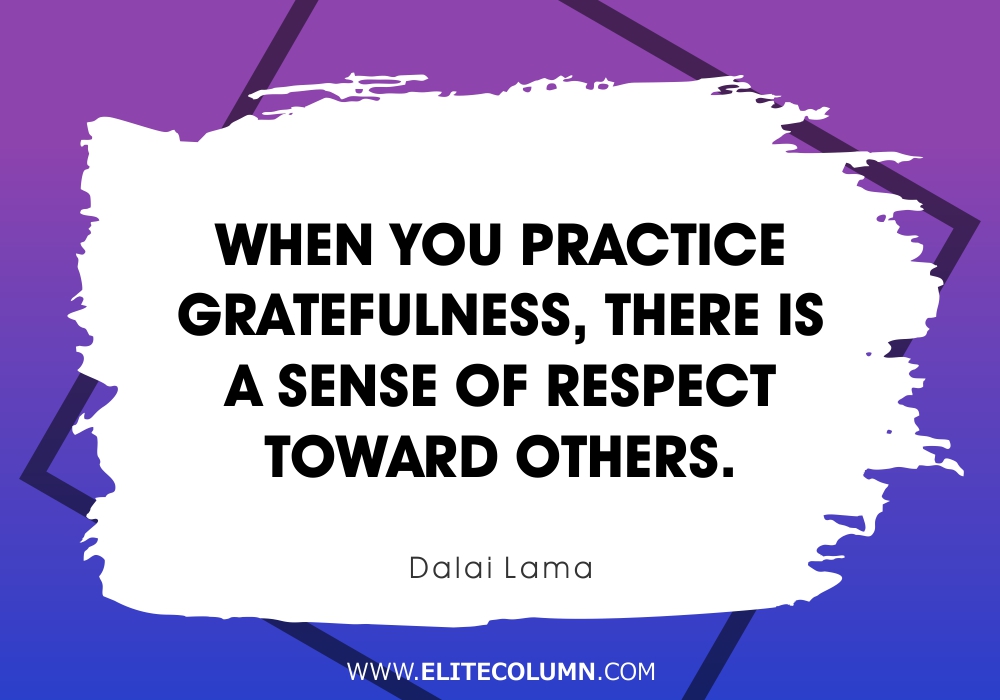 46. "When you practice gratefulness, there is a sense of respect toward others." – Dalai Lama
47. "If we are not free, no one will respect us." – A. P. J. Abdul Kalam
48. "Life is short, and we should respect every moment of it." – Orhan Pamuk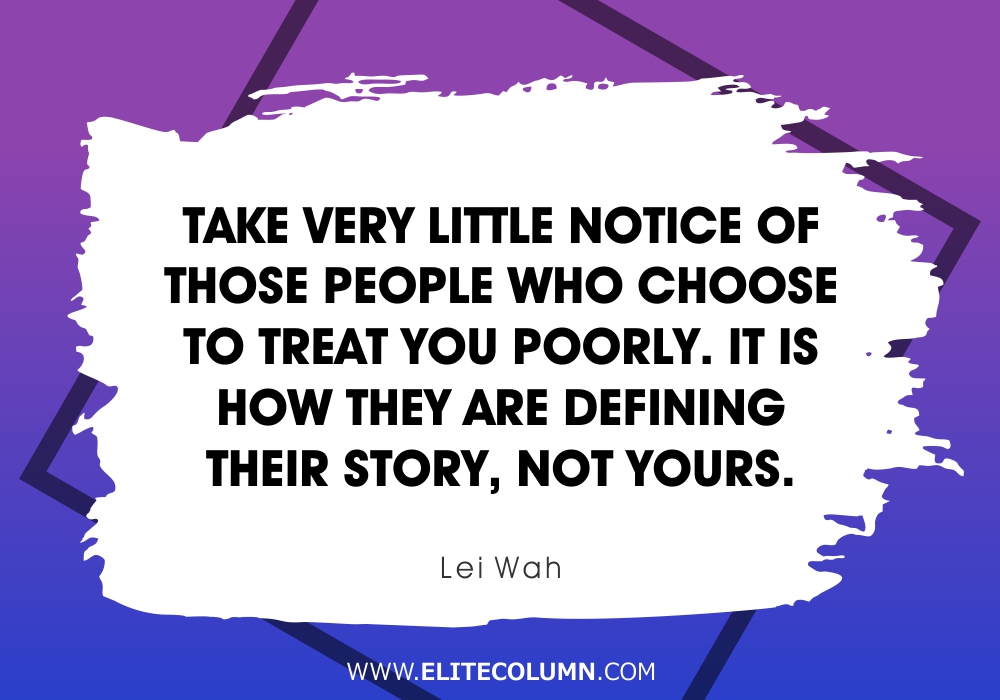 49. "Take very little notice of those people who choose to treat you poorly. It is how they are defining their story, not yours." – Lei Wah
50. "Be kind, don't judge, and have respect for others. If we can all do this, the world would be a better place. The point is to teach this to the next generation." – Jasmine Guinness
Thanks for checking out the best Respect Quotes. Feel free to share the quotes with your friends. Leave a comment below and which are your favourite Respect Quotes ?
See also:
Brother Quotes | Hope Quotes | Loneliness Quotes | Nature Quotes | Kindness Quotes | Sister Quotes | Leadership Quotes | Death Quotes
You can find us at – Facebook | Instagram | LinkedIn | Pinterest | Twitter