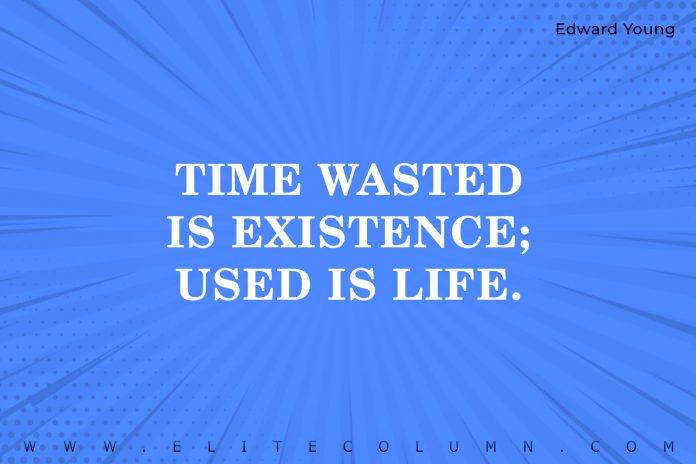 Check out 42 Procrastination Quotes today.
42 Best Procrastination Quotes
1. "By one delay after another they spin out their whole lives, till there's no more future left for them." – Robert L'Estrange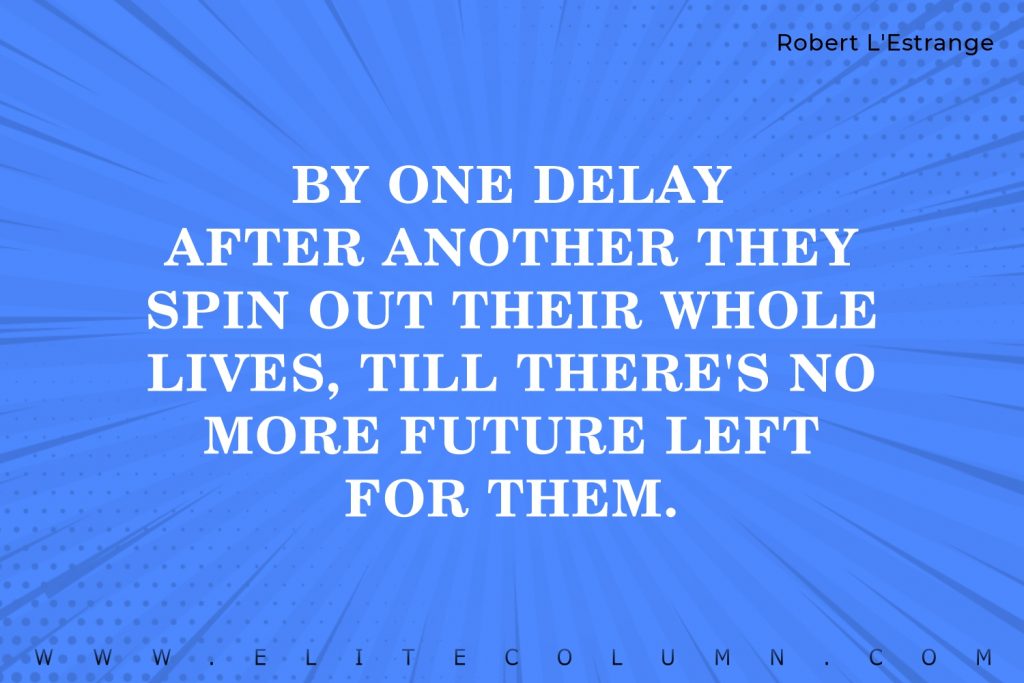 2. "I have spent my days stringing and unstringing my instrument, while the song I came to sing remains unsung." – Rabindranath Tagore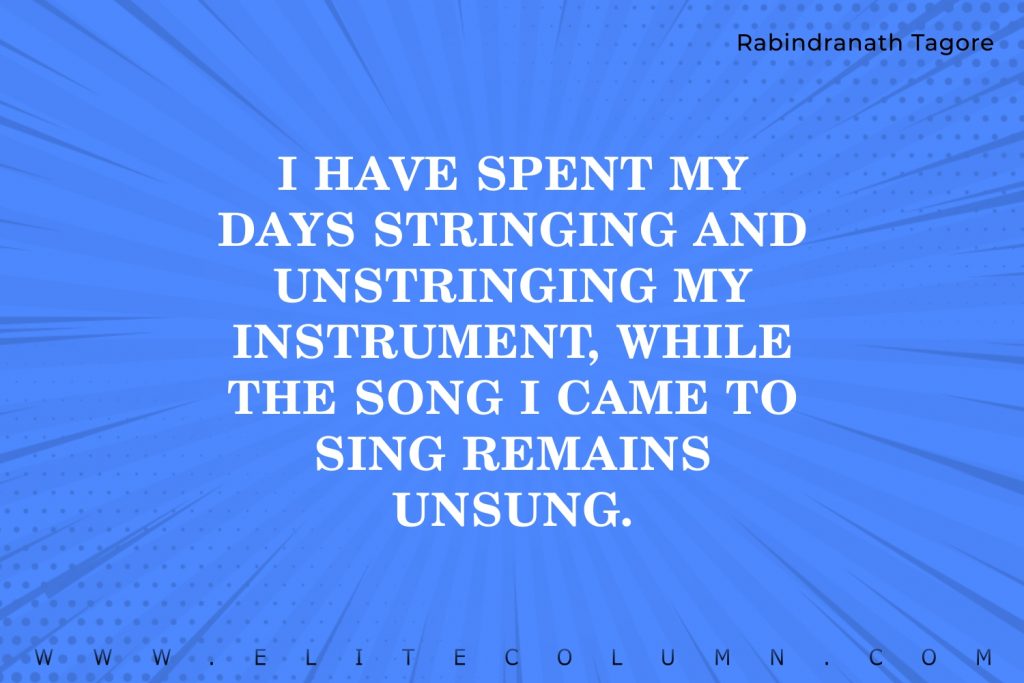 3. "Only put off until tomorrow what you are willing to die having left undone." – Pablo Picasso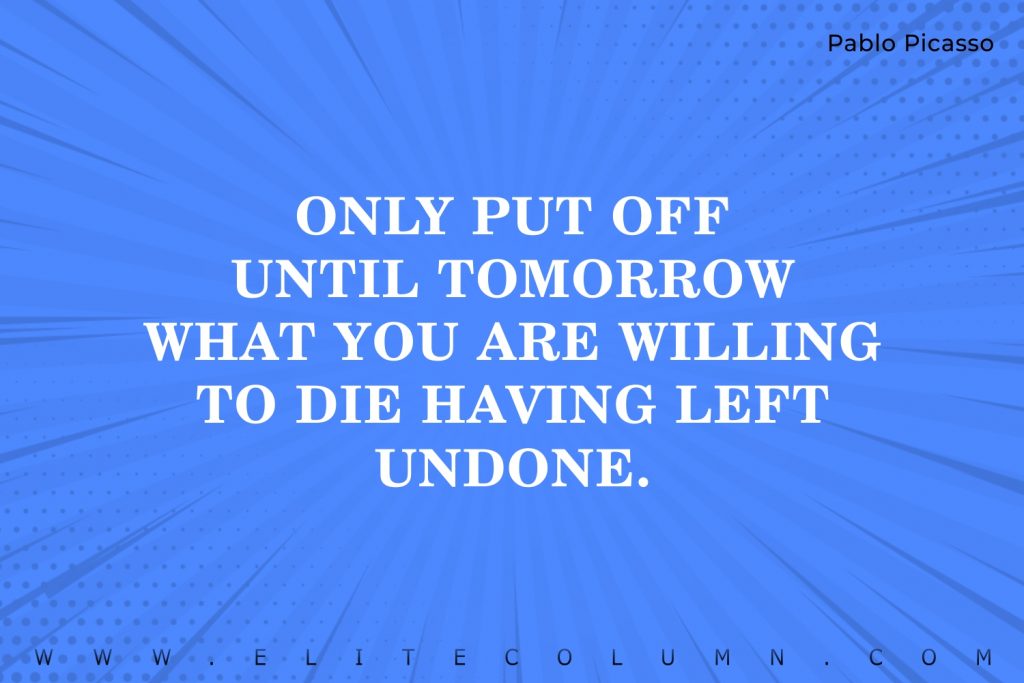 4. "Time wasted is existence; used is life." – Edward Young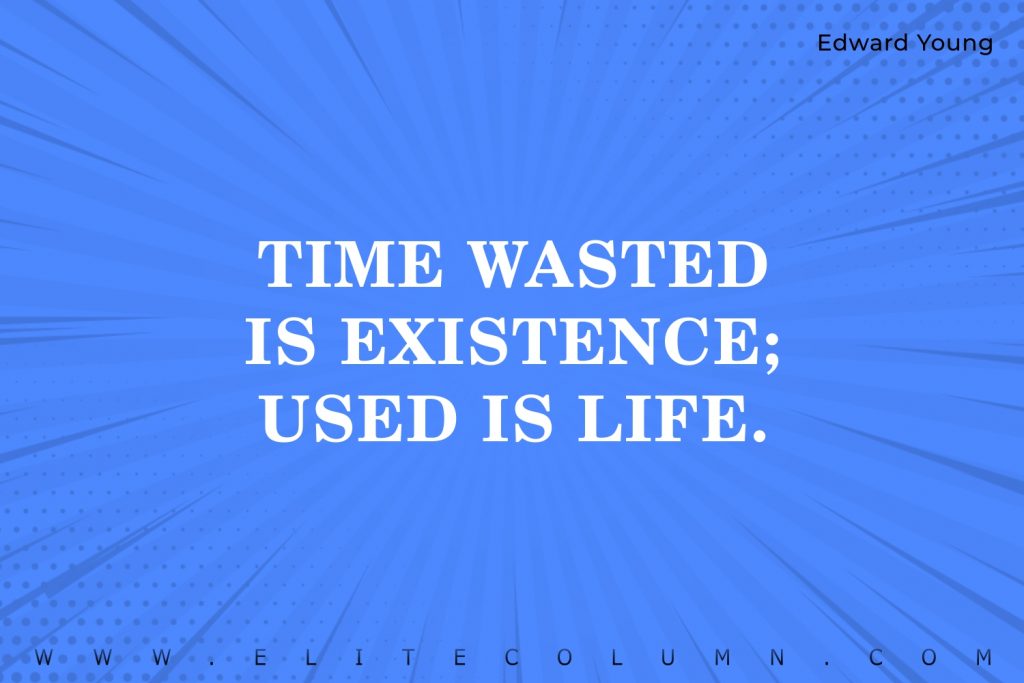 5. "We are so scared of being judged that we look for every excuse to procrastinate." – Erica Jong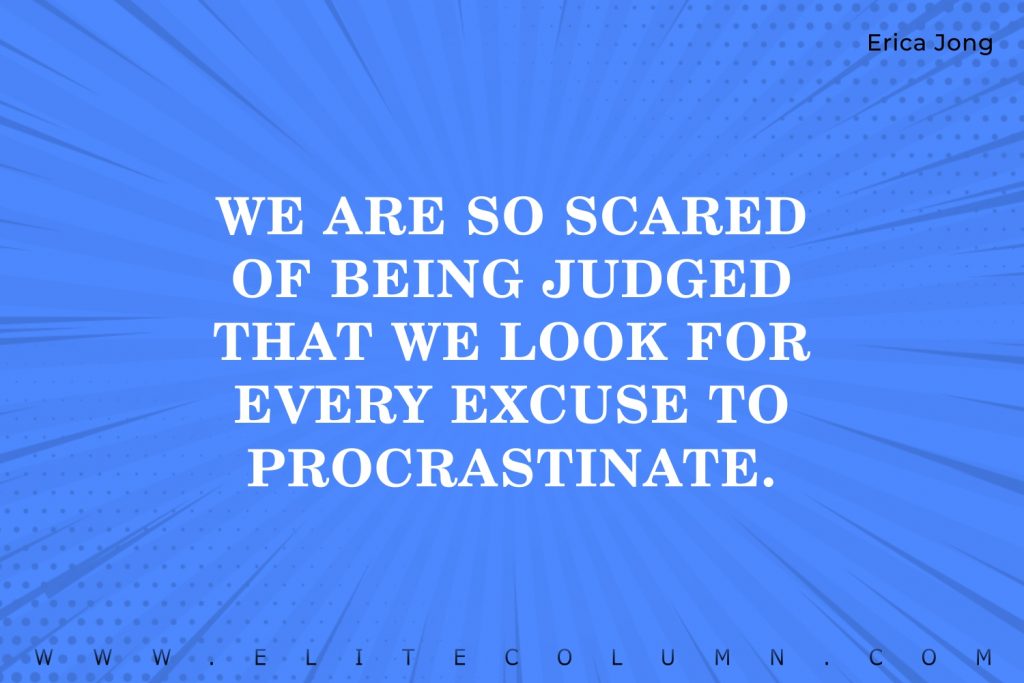 6. "He who hesitates is a damned fool." – Mae West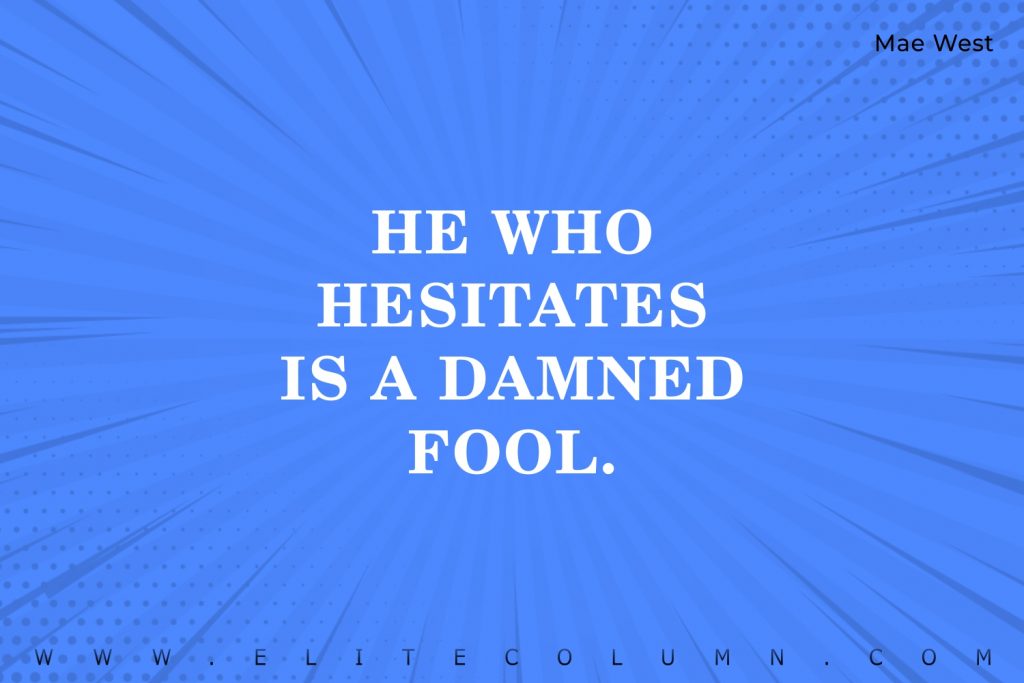 7. "Life, as it is called, is for most of us one long postponement." – Henry Miller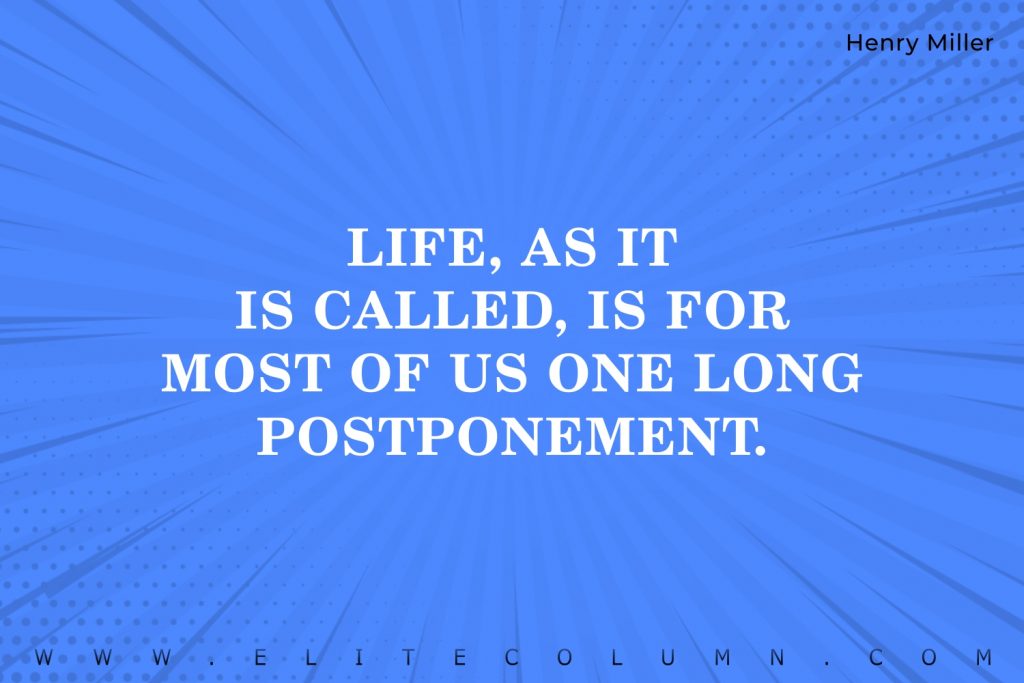 8. "There is nothing so fatal to character as half finished tasks." – David Lloyd George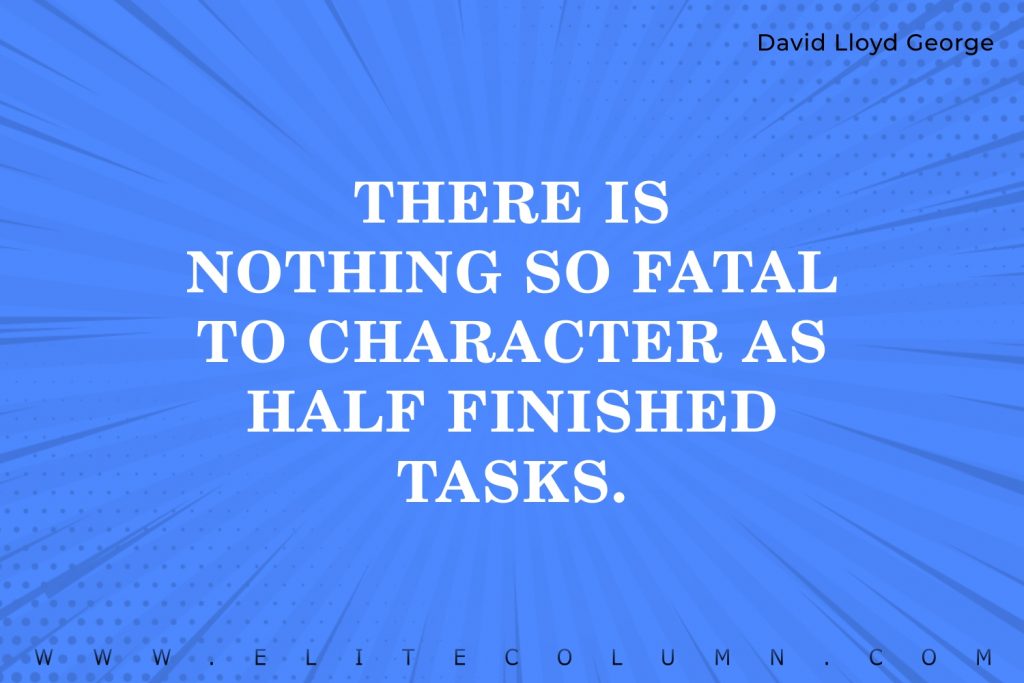 9. "Don't wait. The time will never be just right." – Napoleon Hill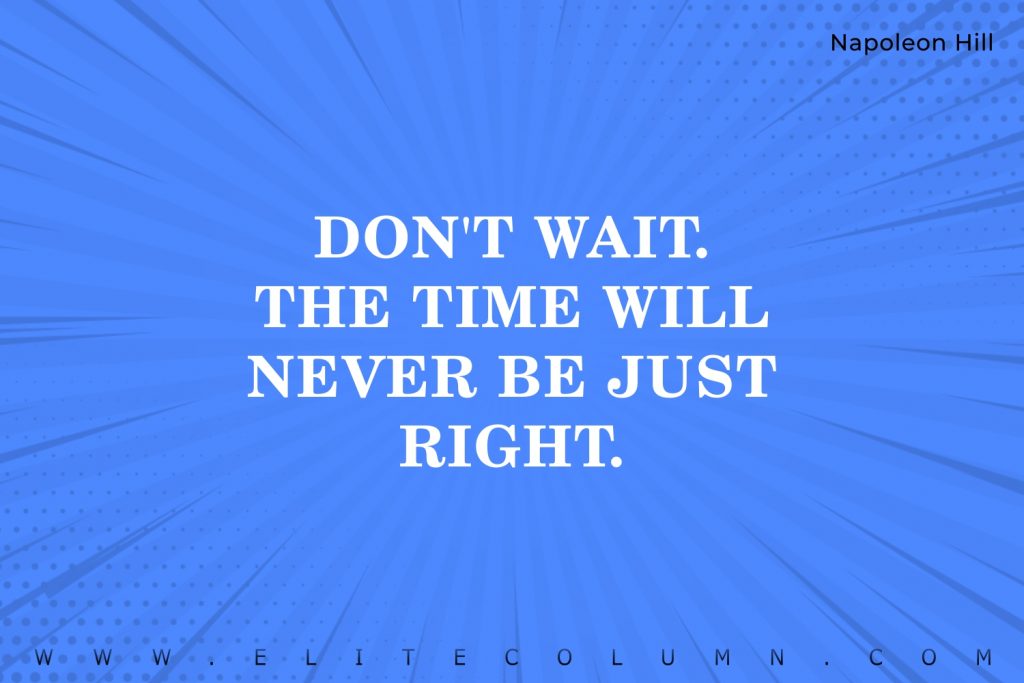 10. "Doing just a little bit during the time we have available puts you that much further ahead than if you took no action at all." – Byron Pulsifer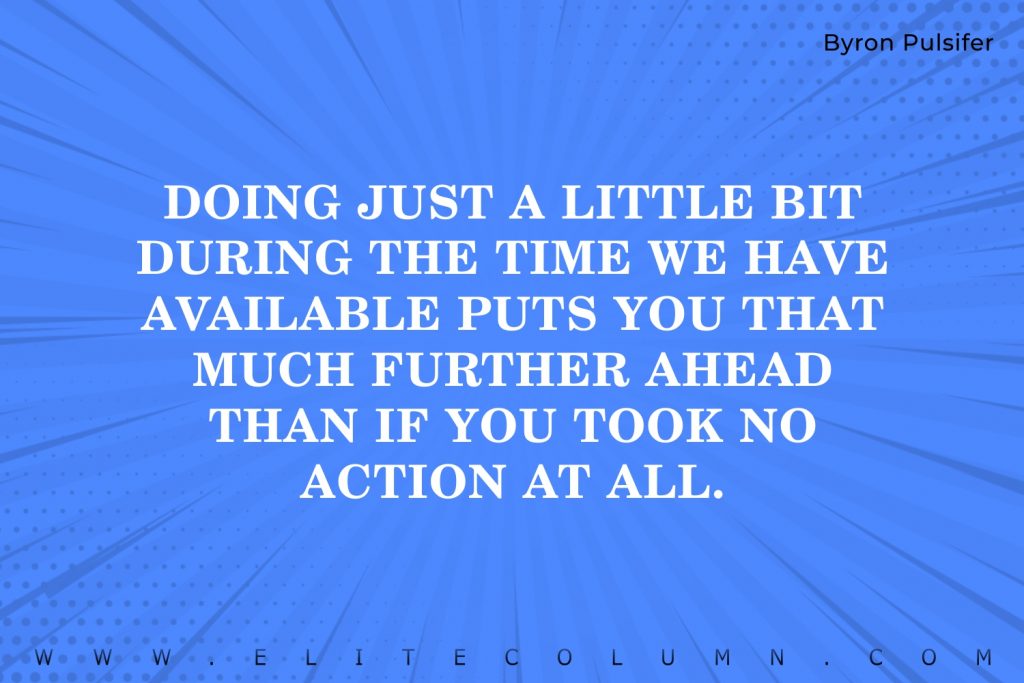 11. "Stop talking. Start walking." – L.M. Heroux
12. "You will repeatedly feel like giving up on your goal. Do not ever give up." – Avinash VS
13. "Delay not to seize the hour!" – Aeschylus
14. "This one makes a net, this one stands and wishes. Would you like to make a bet which one gets the fishes." – Chinese Rhyme
15. "Begin doing what you want to do now." – Marie Beynon Ray
16. "You don't have to see the whole staircase, just take the first step." – Martin Luther King, Jr
17. "Things may come to those who wait, but only the things left by those who hustle." – Abraham Lincoln
18. "How soon not now, becomes never." – Martin Luther
19. "If you put off everything till you're sure of it, you'll never get anything done." – Norman Vincent Peale
20. "If you want to make an easy job seem mighty hard, just keep putting off doing it." – Olin Miller
21. "Often greater risk is involved in postponement than in making a wrong decision." – Harry A. Hopf
22. "Getting an idea should be like sitting on a pin; it should make you jump up and do something." – E. L. Simpson
23. "All things come to those who wait, but when they come they're out of date." – Anonymous
24. "Work expands so as to fill the time available for its completion." – C. Northcote Parkinson
25. "The only difference between success and failure is the ability to take action." – Alexandre Graham Bell
26. "I don't wait for moods. You accomplish nothing if you do that. Your mind must know it has got to get down to work." – Pearl S. Buck
27. "Much of the stress that people feel doesn't come from having too much to do. It comes from not finishing what they started." – David Allen
28. "Nothing is so fatiguing as the eternal hanging on of an uncompleted task." – William James
29. "You may delay, but time will not." – Benjamin Franklin
30. "To think too long about doing a thing often becomes its undoing." – Eva Young
31. "Procrastination is opportunity's assassin." – Victor Kiam
32. "If you want to make an easy job seem mighty hard, just keep putting off doing it." – Olin Miller
33. "A year from now you may wish you had started today." – Karen Lamb
34. "Procrastination is the thief of time." – Edward Young
35. "Procrastination usually results in sorrowful regret. Today's duties put off until tomorrow give us a double burden to bear; the best way is to do them in their proper time." – Ida Scott Taylor
36. "Following-through is the only thing that separates dreamers from people that accomplish great things." – Gene Hayden
37. "Until you value yourself, you will not value your time. Until you value your time, you will not do anything with it." – M. Scott Peck
38. "He who every morning plans the transactions of that day and follows that plan carries a thread that will guide him through the labyrinth of the most busy life." – Victor Hugo
39. "Do you know what happens when you give a procrastinator a good idea? Nothing!" – Donald Gardner
40. "Procrastination is like a credit card: it's a lot of fun until you get the bill." – Christopher Parker
41. "Begin while others are procrastinating. Work while others are wishing." – William Arthur Ward
42. "Yesterday is a cancelled check. Tomorrow is a promissory note. Today is the only cash you have, so spend it wisely." – Kim Lyons
Thanks for checking out the best Procrastination Quotes. Feel free to share the quotes with your friends. Leave a comment below and which are your favourite Procrastination Quotes ?
See also:
Pregnancy Quotes | Mother Quotes | Equality Quotes | Cute Quotes |Feelings Quotes |Witty Quotes |Optimistic Quotes |Sympathy Quotes
You can find us at – Facebook | Instagram | LinkedIn | Pinterest | Twitter