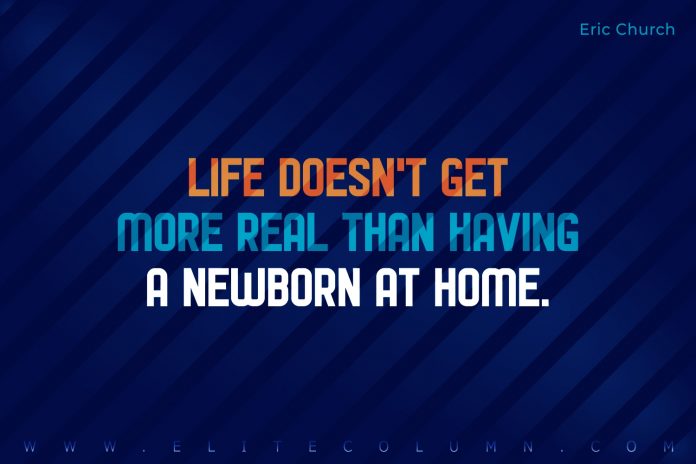 Check out 76 Pregnancy Quotes today.
76 Best Pregnancy Quotes
1. "There are words in the soul of a newborn baby, wanting and waiting to be written." – Toba Beta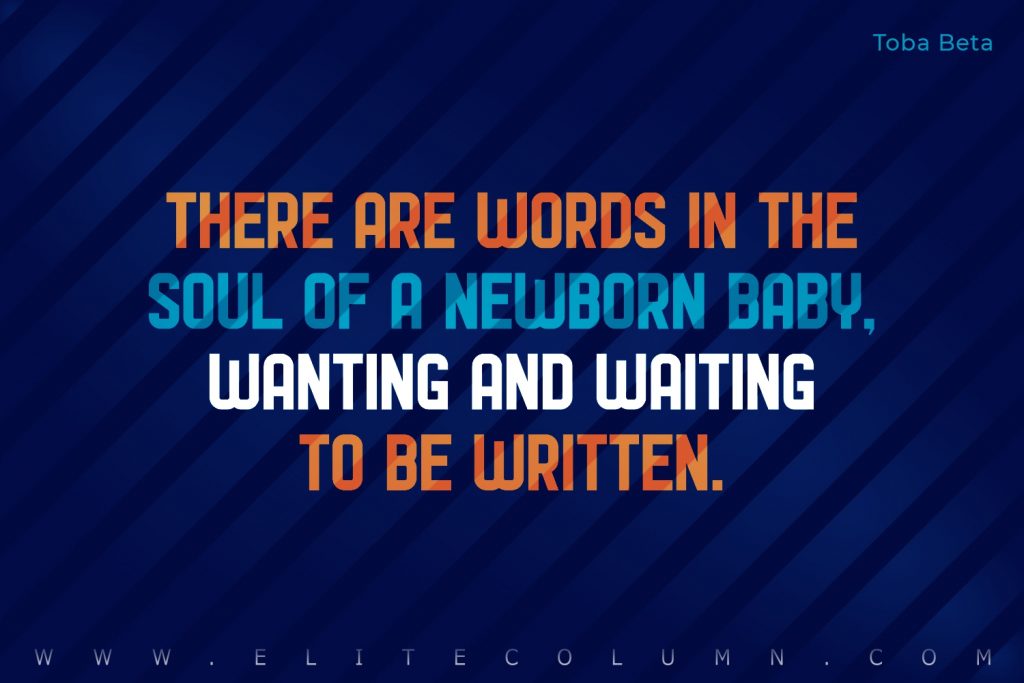 2. "The family is one of nature's masterpieces." – George Santayana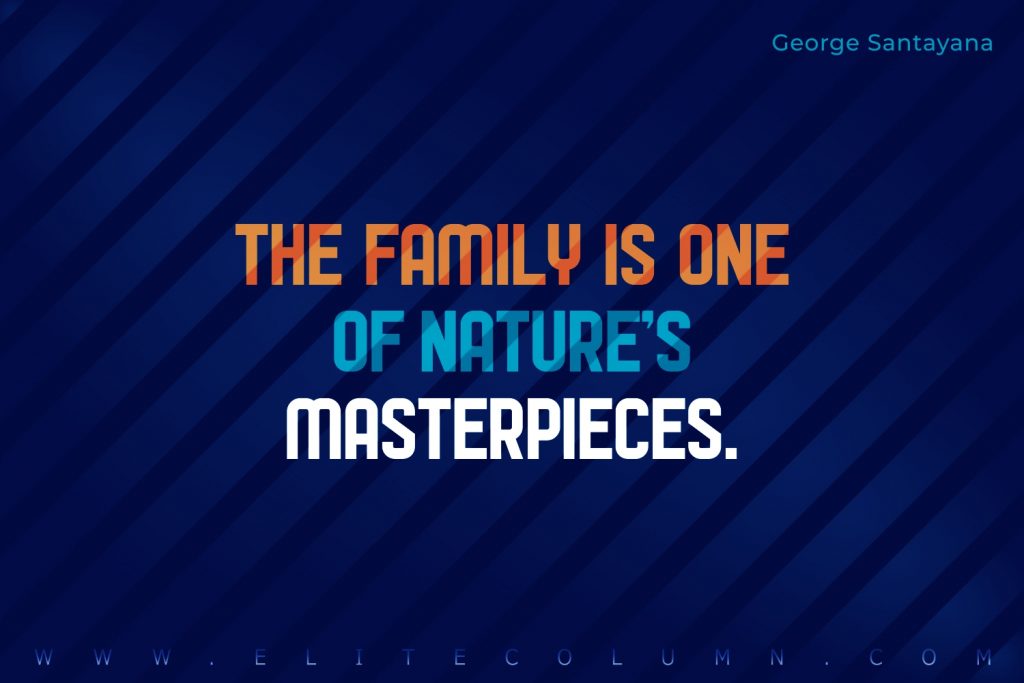 3. "There are no words that can describe the euphoria you feel when your baby recognizes you for the first time and smiles." – Jared Padalecki
4. "We never know the love of a parent until we become parents ourselves." – Henry Ward Beecher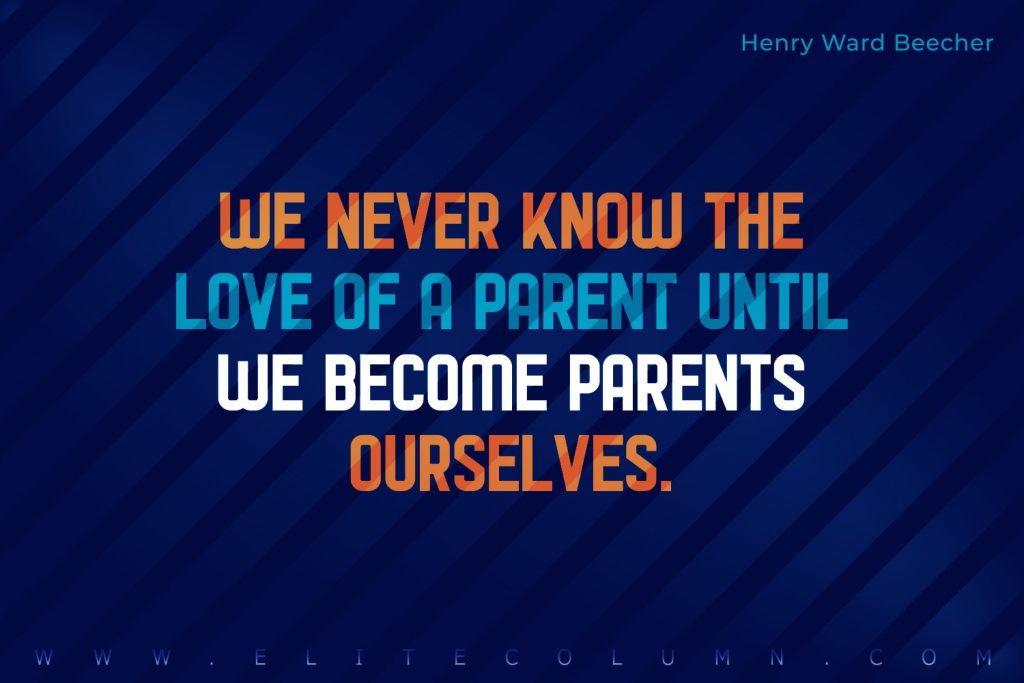 5. "Life doesn't get more real than having a newborn at home." – Eric Church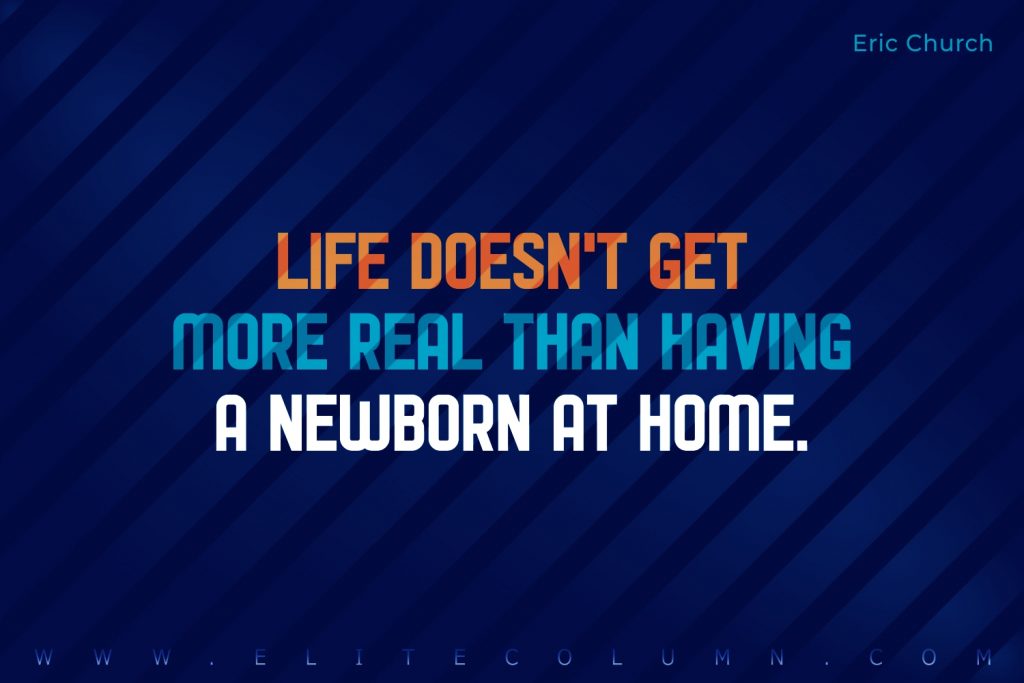 6. "Still the most magical day of my life was the day I became a mom." – Linda Becker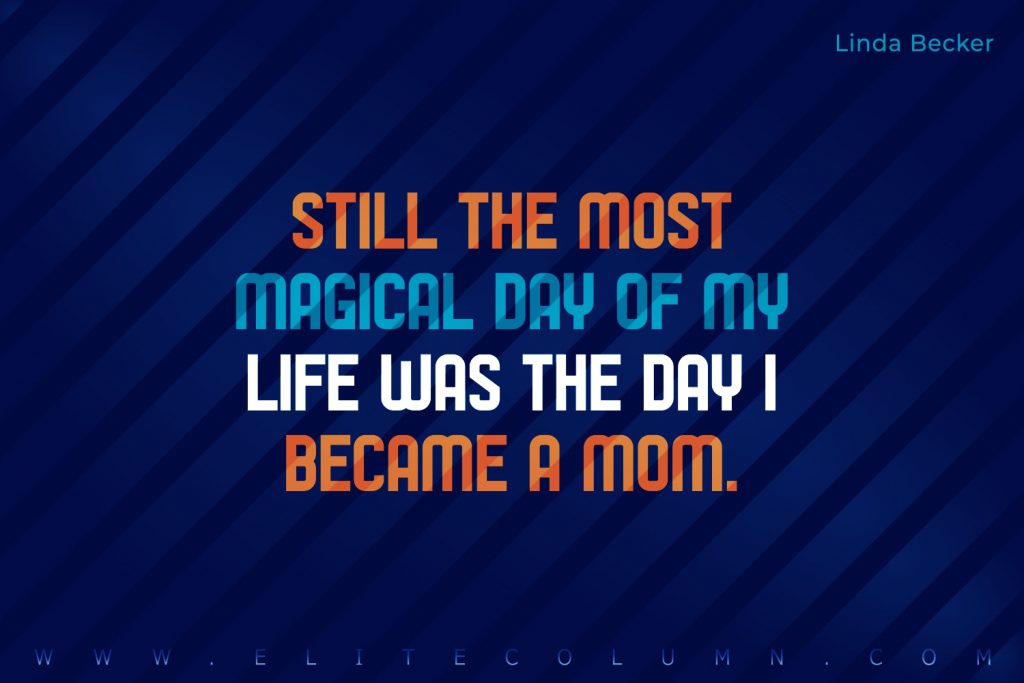 7. "A baby is a wishing well. Everyone puts their hopes, their fears, their pasts, their two cents in." – Elizabeth Bard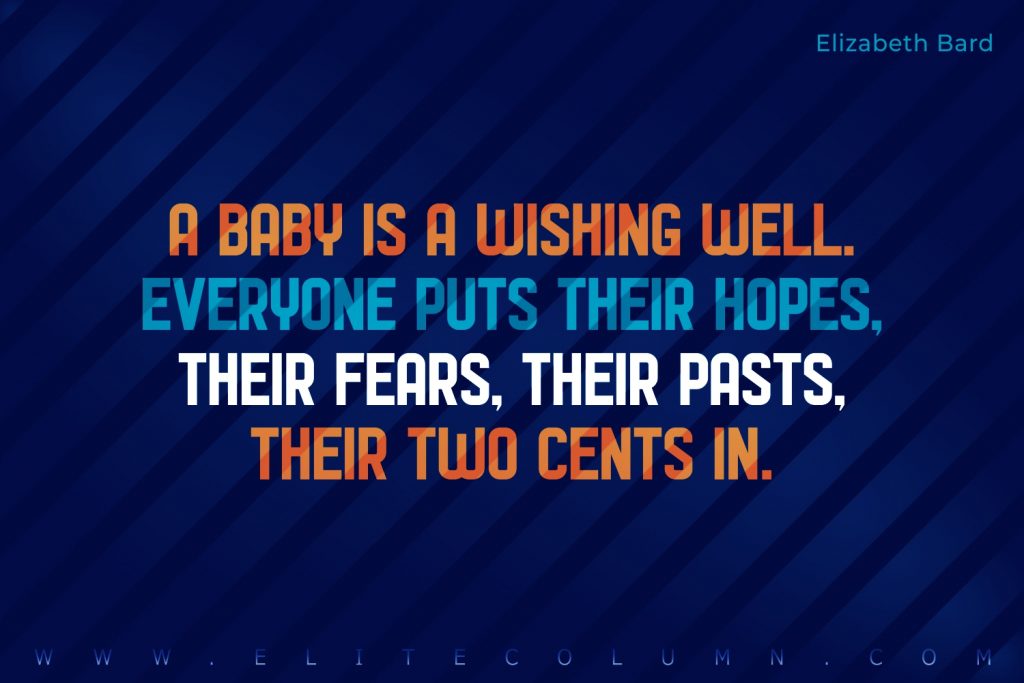 8. "A man is not complete until he has seen the baby he has made." – Sammy Davis Jr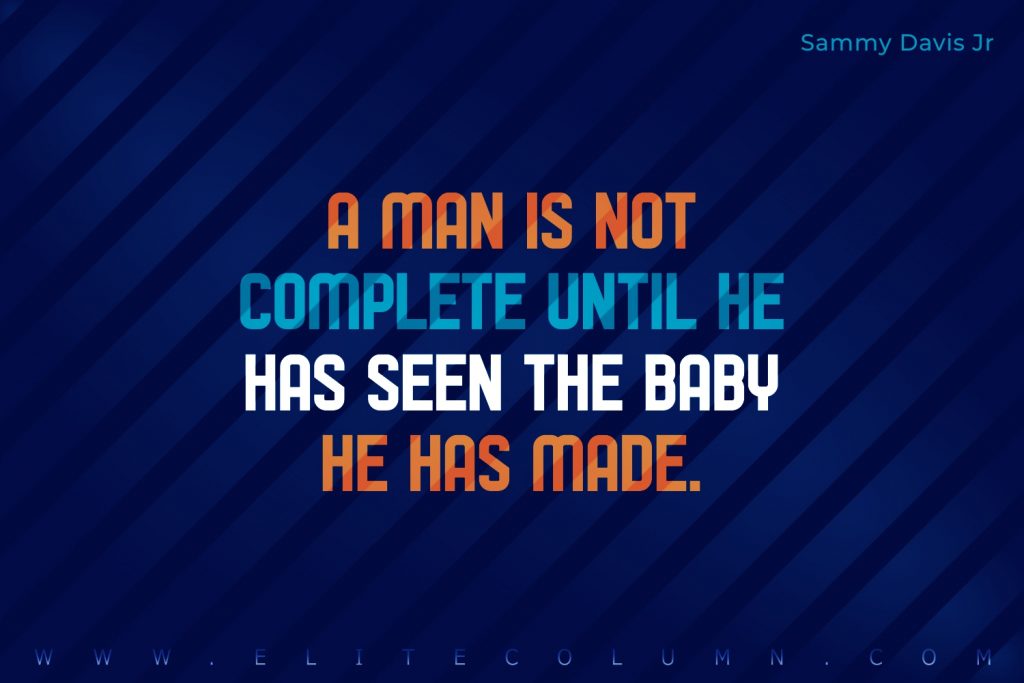 9. "Ah, babies! They're more than just adorable little creatures on whom you can blame your farts." – Tina Fey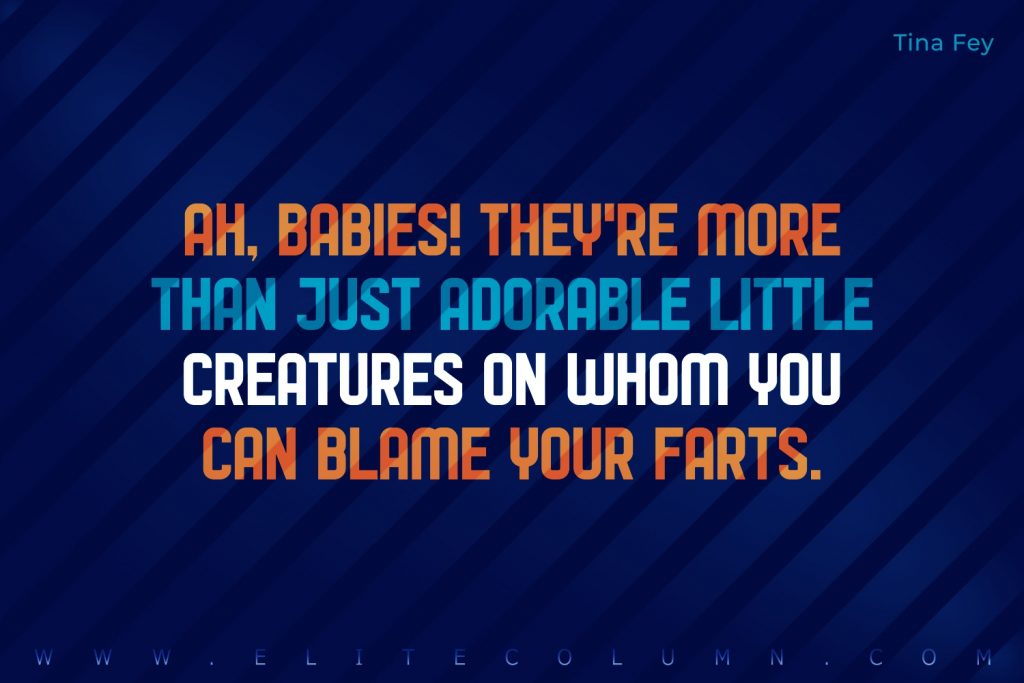 10. "Motherhood is the biggest gamble in the world. It is the glorious life force. It's huge and scary—it's an act of infinite optimism." – Gilda Radner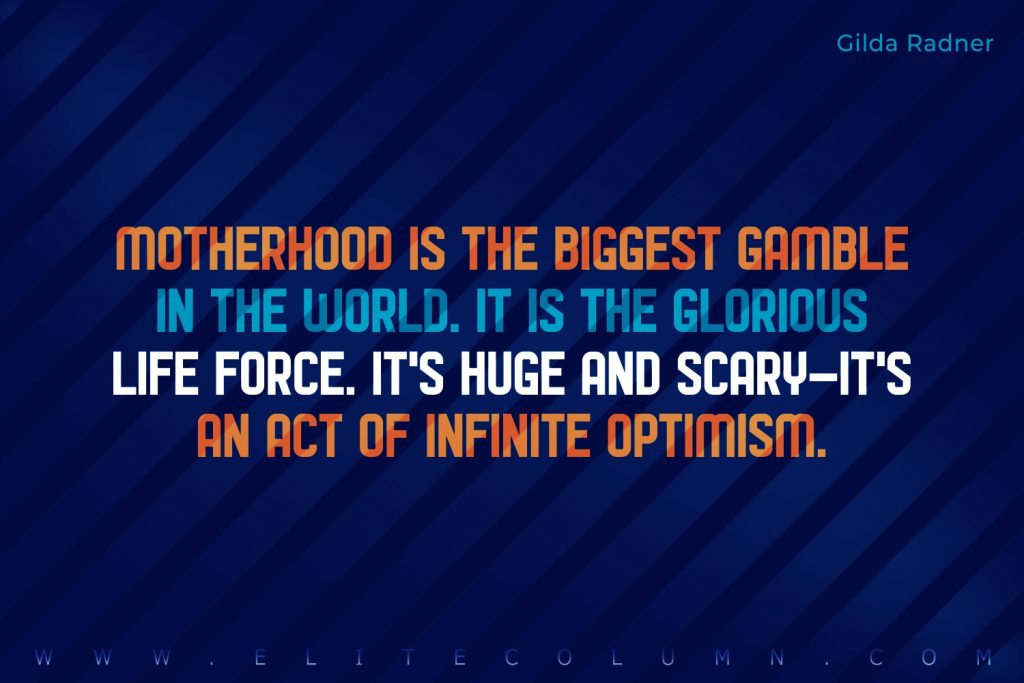 11. "Sometimes the smallest things take up the most room in your heart." – A.A. Milne
12. "My goal is to appreciate my body for what it has done." – Sia Cooper
13. "Sometimes you don't realize what is missing in your life until it arrives." – Araceli M. Ream
14. "Rigid plans work best if you're building a skyscraper; with something as mysteriously human as giving birth, it's best, both literally and figuratively, to keep your knees bent." – Mark Sloan
15. "A new baby is like the beginning of all things—wonder, hope, and dream of possibilities." – Eda J. LeShan
16. "A good way to prepare yourself for parenthood is to talk to rocks because they have similar listening habits." – Rodney Lacroix
17. "A mother is one to whom you hurry when you are troubled." – Emily Dickinson
18. "My body has given me the greatest gift of my life." – Hilary Duff
19. "There are two things in life for which we are never fully prepared: twins." – Josh Billings
20. "Life is tough enough without having someone kick you from the inside." – Rita Rudner
21. "Speak to your children as if they are the wisest, kindest, most beautiful and magical humans on earth, for what they believe is what they will become." – Brooke Hampton
22. "I'm a mother, and I look like one." – Olivia Wilde
23. "Pregnancy is getting company inside one's skin." – Maggie Scarf
24. "Whether your pregnancy was meticulously planned, medically coaxed, or happened by surprise, one thing is certain'your life will never be the same." – Catherine Jones
25. "Giving birth is not a matter of pushing, expelling the baby, but of yielding, surrendering to birth energy." – Marie Reid
26. "I love you bigger than the world and sky." – Marty Klazmer
27. "Now my belly is as noble as my heart." – Gabriela Mistral
28. "Giving birth should be your greatest achievement not your greatest fear." – Jane Weideman
29. "Of course I can do this. I'm pregnant, not brain-damaged. My condition doesn't change my personality." – Christine Feehan
30. "Rejoice with your family in the beautiful land of life." – Albert Einstein
31. "You do a lot of growing up when you're pregnant. It's suddenly like, 'Yikes. Here it is, folks. Playtime is over.'" – Connie Fioretto
32. "Pregnancy is a process that invites you to surrender to the unseen force behind all life." – Judy Ford
33. "A new baby is like the beginning of all things – wonder, hope, a dream of possibilities." – Eda LeShan
34. "Family is not an important thing, it's everything." – Michael J. Fox
35. "People always say that pregnant women have a glow. And I say it's because you're sweating to death." – Jessica Simpson
36. "Going into a pregnancy is a really challenging time for a woman, because it's forever-changing, both mentally and physically." – Brooke Burke
37. "A strong intention, a relaxed body and an open mind are the main ingredients for an active birth." – Janet Balaskas
38. "Every four weeks I go up a bra size… it's worth being pregnant just for the breasts." – Natasha Hamilton
39. "Words can not express the joy of new life." – Hermann Hesse
40. "If you want to know the feeling, just take your bottom lip and pull it over your head." – Carol Burnett
41. "Being pregnant was the healthiest I've ever been in my life. Except for the cupcakes." – Ashlee Simpson
42. "Everything grows rounder and wider and weirder, and I sit here in the middle of it all and wonder who in the world you will turn out to be." – Carrie Fisher
43. "People who say they sleep like a baby usually don't have one." – Leo J. Burke
44. "If your baby is beautiful and perfect, never cries or fusses, sleeps on schedule and burps on demand, an angel all the time you're the grandma." – Theresa Bloomingdale
45. "Babies are always more trouble than you thought and more wonderful." – Charles Osgood
46. "What good mothers and fathers instinctively feel like doing for their babies is usually best after all." – Benjamin Spock
47. "You are the closest I will ever come to magic." – Suzanne Finnamore
48. "You can learn many things from children. How much patience you have, for instance." – Franklin P. Jones
49. "A baby is God's opinion that life should go on." – Carl Sandburg
50. "A ship under sail and a big-bellied woman are the handsomest two things that can be seen common." – Benjamin Franklin
51. "We have a secret in our culture, and it's not that birth is painful. It's that women are strong." – Laura Stavoe Harm
52. "Of all the rights of women, the greatest is to be a mother." – Lin Yutang
53. "In giving birth to our babies, we may find that we give birth to new possibilities within ourselves." – Myla and Jon Kabat-Zinn
54. "Life is a flame that is always burning itself out, but it catches fire again every time a child is born." – George Bernard Shaw
55. "Before you were conceived I wanted you. Before you were born, I loved you. Before you were here an hour, I would die for you. This is the miracle of Mother's Love." – Maureen Hawkins
56. "The moment a child is born, the mother is also born. She never existed before. The woman existed, but the mother, never. A mother is something absolutely new." – Rajneesh
57. "Whether your pregnancy was meticulously planned, medically coaxed, or happened by surprise, one thing is certain your life will never be the same." – Catherine Jones
58. "A baby is something you carry inside you for nine months, in your arms for three years, and in your heart until the day you die." – Mary Mason
59. "Let us make pregnancy an occasion when we appreciate our female bodies." – Merete Leonhardt Lupa
60. "Somewhere on this globe, every ten seconds, there is a woman giving birth to a child. She must be found and stopped." – Sam Levenson
61. "Being pregnant means every day is another day closer to meeting the other love of my life." – Anonymous
62. "Children reinvent your world for you." – Susan Sarandon
63. "Part of being a parent is rolling with the punches, so consider an unexpected pregnancy the universe's way of helping you to learn to do that." – Heather Wittenberg
64. "When your first baby drops her pacifier, you sterilize it. When your second baby drops her pacifier, you tell the dog: 'Fetch!'" – Bruce Lansky
65. "Your pregnant elephant ankles will return to normal. Just hang in there." – Adriel Booker
66. "A happy family is but an earlier heaven." – George Bernard Shaw
67. "If you are a mom, you are a superhero, period." – Rosie Pope
68. "You are my sun, my moon, and all of my stars." – E.E. Cummings
69. "You are proof that love before first sight does exist." – Araceli M. Ream
70. "There is no such thing as a perfect parent, so just be a real one." – Sue Atkins
71. "Three things remain with us from paradise: stars, flowers and children." – Dante Alighieri
72. "Loving a baby is a circular business, a kind of feedback loop. The more you give the more you get and the more you get the more you feel like giving." – Penelope Leach
73. "With every newborn baby, a little sun rises." – Irmgard Erath
74. "It is the most powerful creation to have life growing inside of you. There is no bigger gift." – Beyonce
75. "You never understand life until it grows inside of you." – Sandra Chami Kassis
76. "Pregnancy is the only time when you can do nothing at all and still be productive." – Evan Esar
Thanks for checking out the best Pregnancy Quotes. Feel free to share the quotes with your friends. Leave a comment below and which are your favourite Pregnancy Quotes ?
See also:
Mother Quotes | Equality Quotes | Cute Quotes |Feelings Quotes |Witty Quotes |Optimistic Quotes |Sympathy Quotes | Procrastination Quotes
You can find us at – Facebook | Instagram | LinkedIn | Pinterest | Twitter