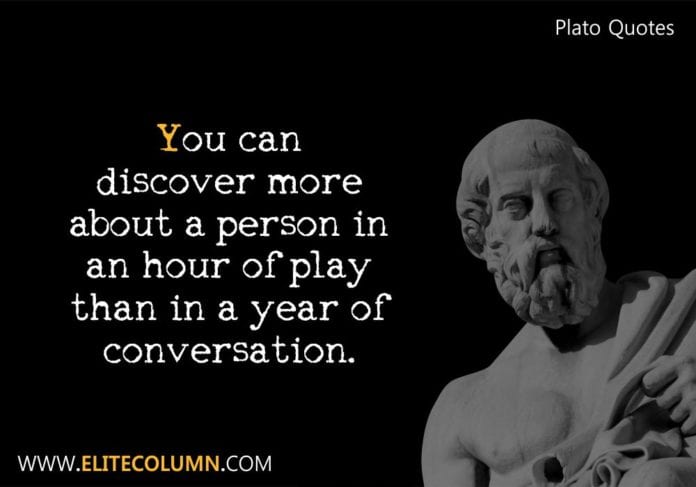 Plato, the great philosopher from the land of Greece was the founder of the Academy in Athens and widely regarded as the most vital figure in development of philosophy in western world. His teacher was the Socrates and his pupil was Aristotle – the trinity is considered to have laid the foundation to ancient Greek philosophy and sciences. Along with philosophy, Plato has also contributed immensely to a wide range of subjects like mathematics, religion, political philosophy, laws and history. Plato quotes will help you view the world differently and here are some of the most popular Plato quotes.
50 Wise Plato Quotes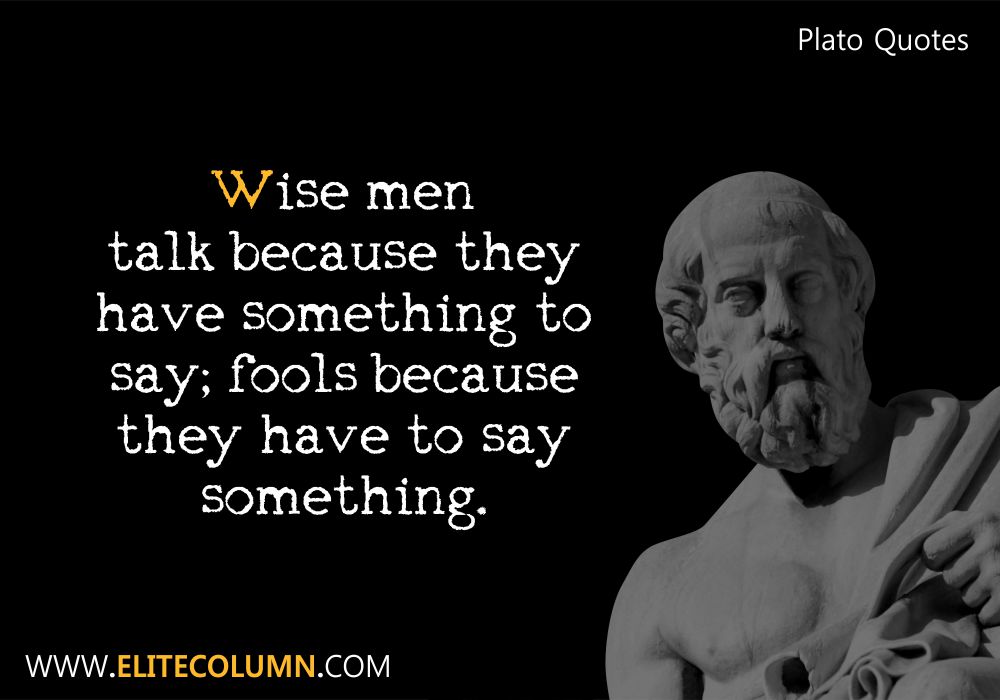 "Wise men talk because they have something to say; fools because they have to say something." – Plato
2. "Thinking: the talking of the soul with itself." – Plato
3. "Life must be lived as play." – Plato
4. "At the touch of love everyone becomes a poet." – Plato
5. "Love is the joy of the good, the wonder of the wise, the amazement of the Gods." – Plato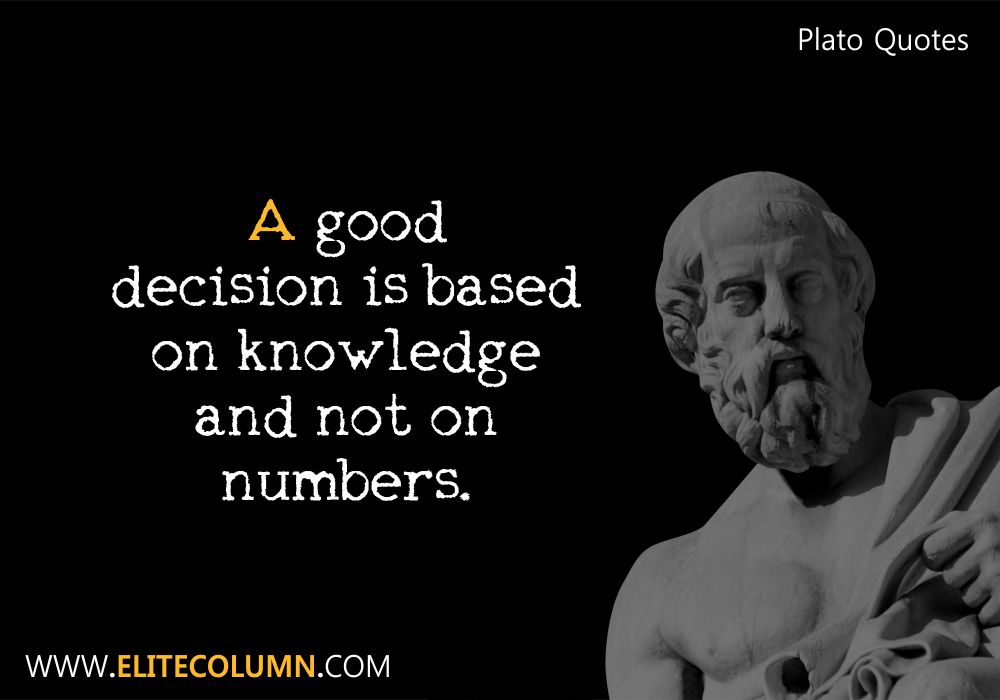 6. "A good decision is based on knowledge and not on numbers." – Plato
7. "The wisest have the most authority" – Plato
8. "Man is a two-legged animal without feathers." – Plato
9. "Even the gods love jokes." – Plato
10. "The punishment which the wise suffer, who refuse to take part in government, is to live under the government of worse men" – Plato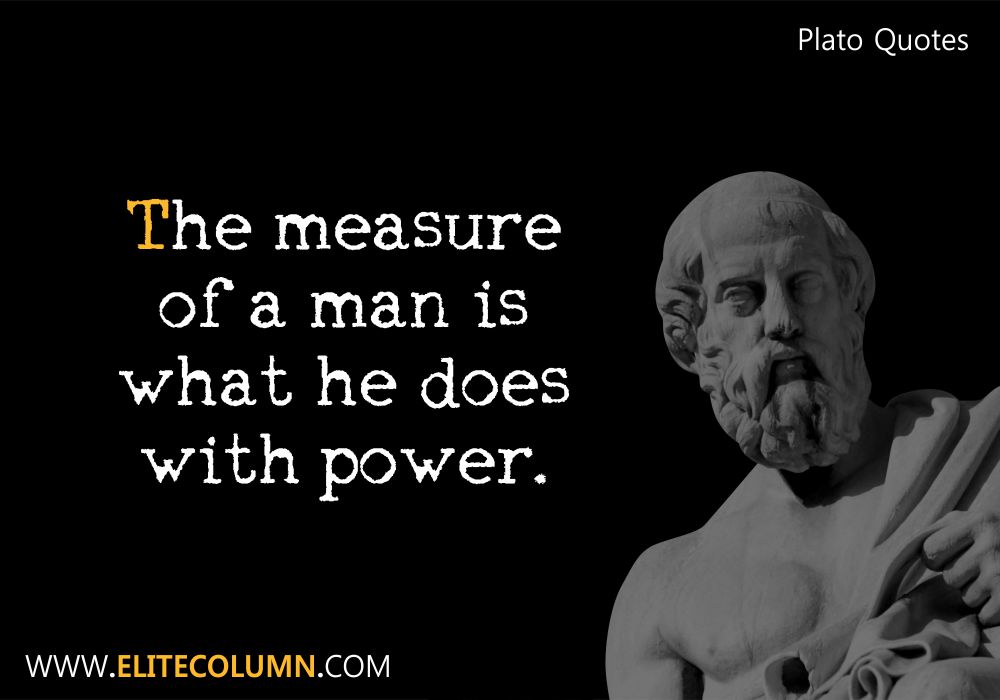 11. "The measure of a man is what he does with power." – Plato
12. "Good actions give strength to ourselves and inspire good actions in others." – Plato
13. "A hero is born among a hundred, a wise man is found among a thousand, but an accomplished one might not be found even among a hundred thousand men." – Plato
14. "The beginning is the most important part of the work." – Plato
15. "We are twice armed if we fight with faith." – Plato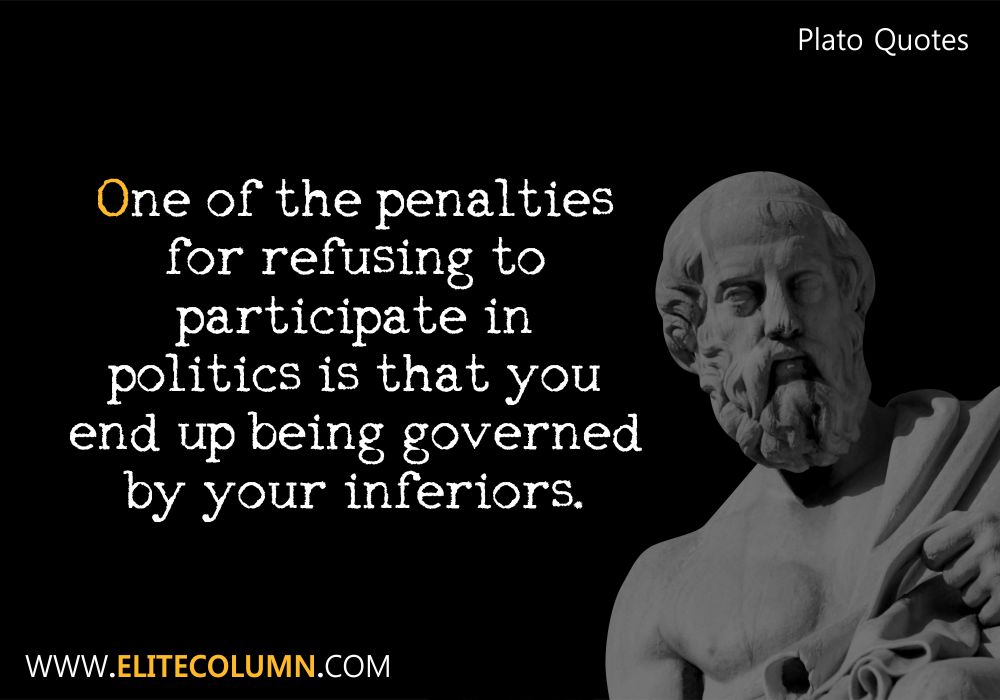 16. "One of the penalties for refusing to participate in politics is that you end up being governed by your inferiors." – Plato
17. "There are two things a person should never be angry at, what they can help, and what they cannot." – Plato
18. "Attention to health is life greatest hindrance." – Plato
19. "Honesty is for the most part less profitable than dishonesty." – Plato
20. "The eyes of the soul of the multitudes are unable to endure the vision of the divine"- Plato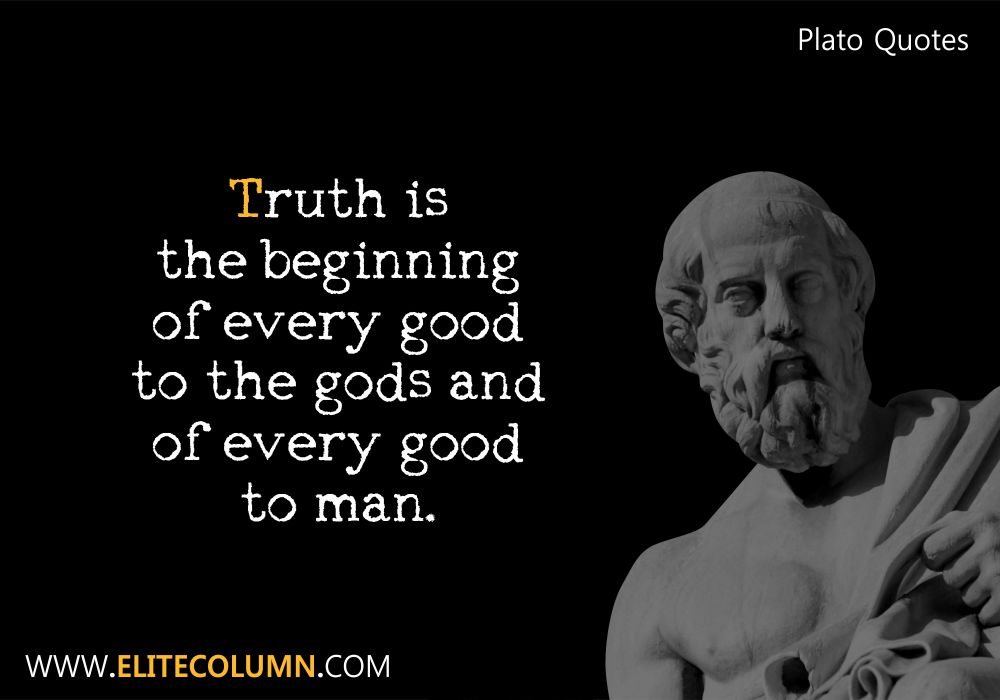 21. "Truth is the beginning of every good to the gods and of every good to man." – Plato
22. "The penalty good men pay for indifference to public affairs is to be ruled by evil men" – Plato
23. "A friend ought always to do good to a friend and never evil" – Plato
24. "Excellent things are rare." – Plato
25. "The madness of love is the greatest of heaven's blessings." – Plato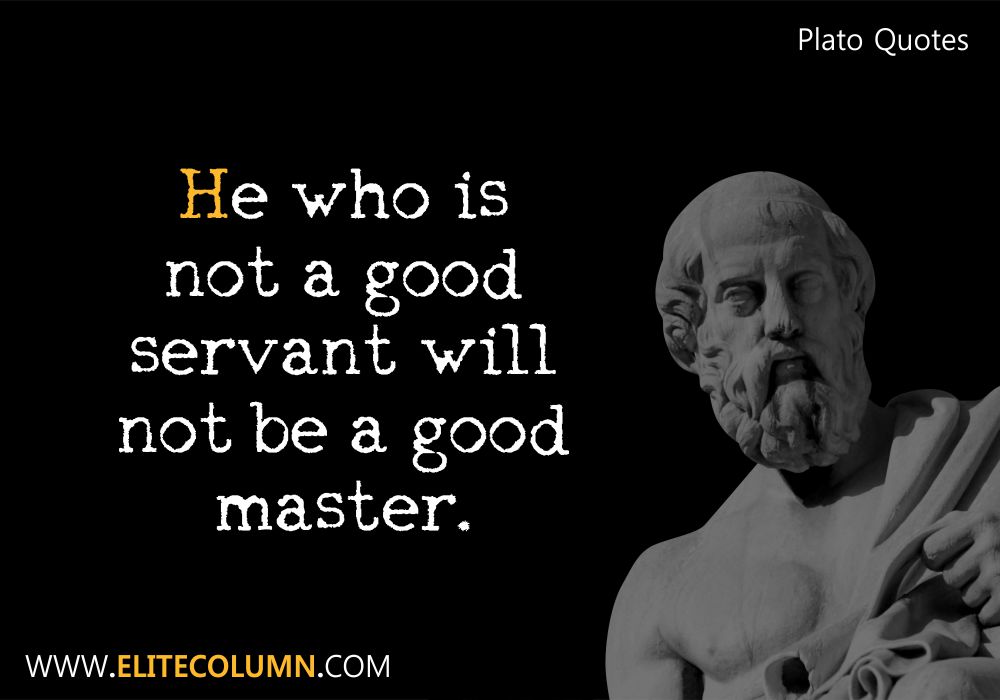 26. "He who is not a good servant will not be a good master." – Plato
27. "Courage is a kind of salvation." – Plato
28. "Time is the moving image of eternity" – Plato
29. "Excess generally causes reaction, and produces a change in the opposite direction, whether it be in the seasons, or in individuals, or in governments." – Plato
30. "They see only their own shadows or the shadows of one another, which the fire throws on the opposite wall of the cave" – Plato
See also:
Heartbreak Quotes | Growing Up Quotes | Intimacy Quotes | Music Quotes | Rebellious Quotes | Smile Quotes | Relationship Quotes | Woman Quotes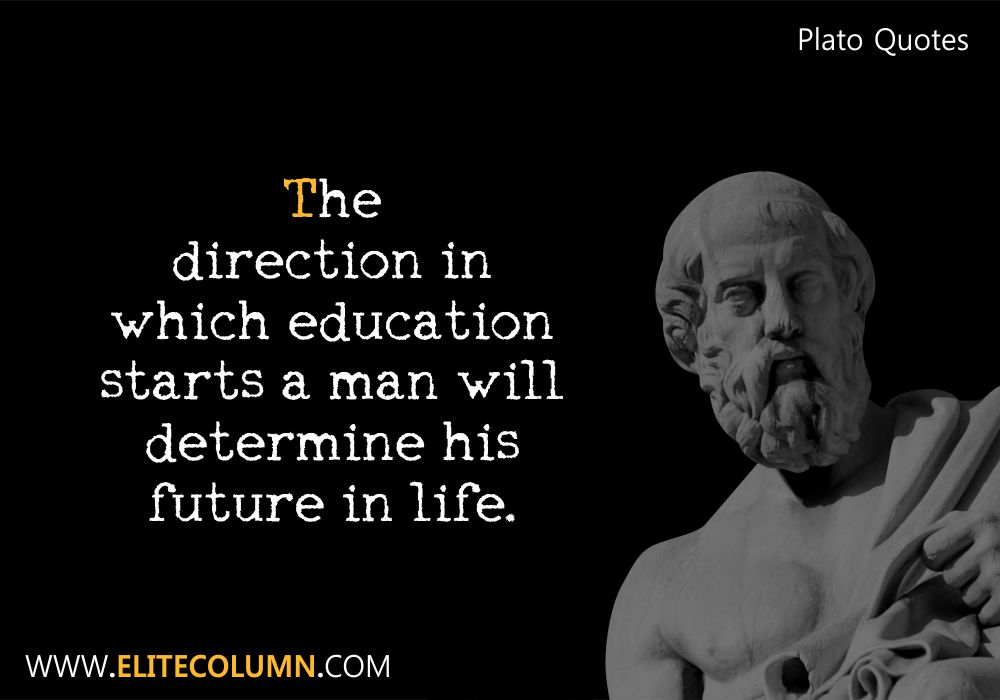 31. "The direction in which education starts a man will determine his future in life." – Plato
32. "Self-conquest is the greatest of victories." – Plato
33. "He whom love touches not walks in darkness" – Plato
34. "Of all the animals, the boy is the most unmanageable" – Plato
35. "The mere athlete becomes too much of a savage" – Plato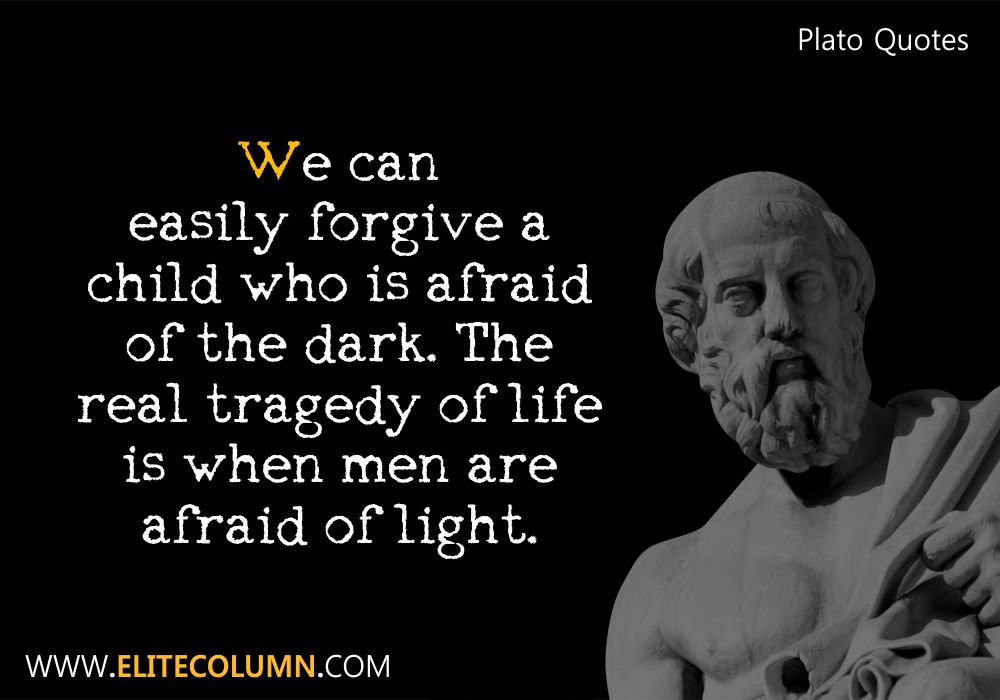 36. "We can easily forgive a child who is afraid of the dark. The real tragedy of life is when men are afraid of light." – Plato
37. "People are like dirt. They can either nourish you and help you grow as a person or they can stunt your growth and make you wilt and die." – Plato
38. "Rhetoric is the art of ruling the minds of men." – Plato
39. "Good people do not need laws to tell them to act responsibly, while bad people will find a way around the laws." – Plato
40. "Philosophy is the highest music." – Plato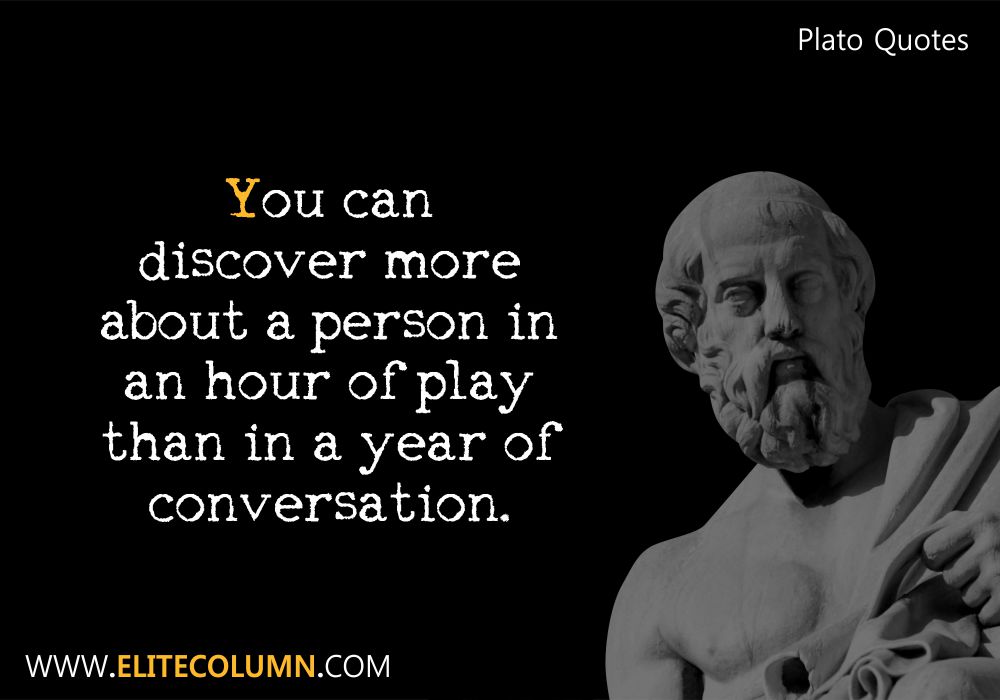 41. "You can discover more about a person in an hour of play than in a year of conversation." – Plato
42. "Nothing in the affairs of men is worthy of great anxiety." – Plato
43. "There must always remain something that is antagonistic to good." – Plato
44. "Knowledge without justice ought to be called cunning rather than wisdom." – Plato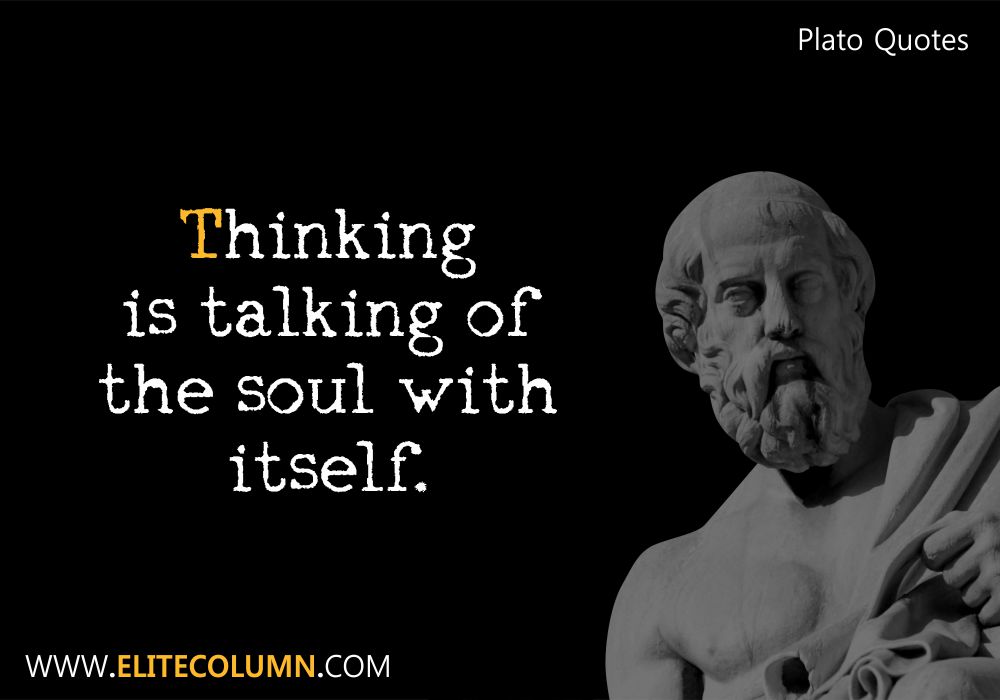 45. "Thinking is talking of the soul with itself." – Plato
46. "No one ever teaches well who wants to teach, or governs well who wants to govern." – Plato
47. "The most virtuous are those who content themselves with being virtuous without seeking to appear so." – Plato
48. "No law or ordinance is mightier than understanding." – Plato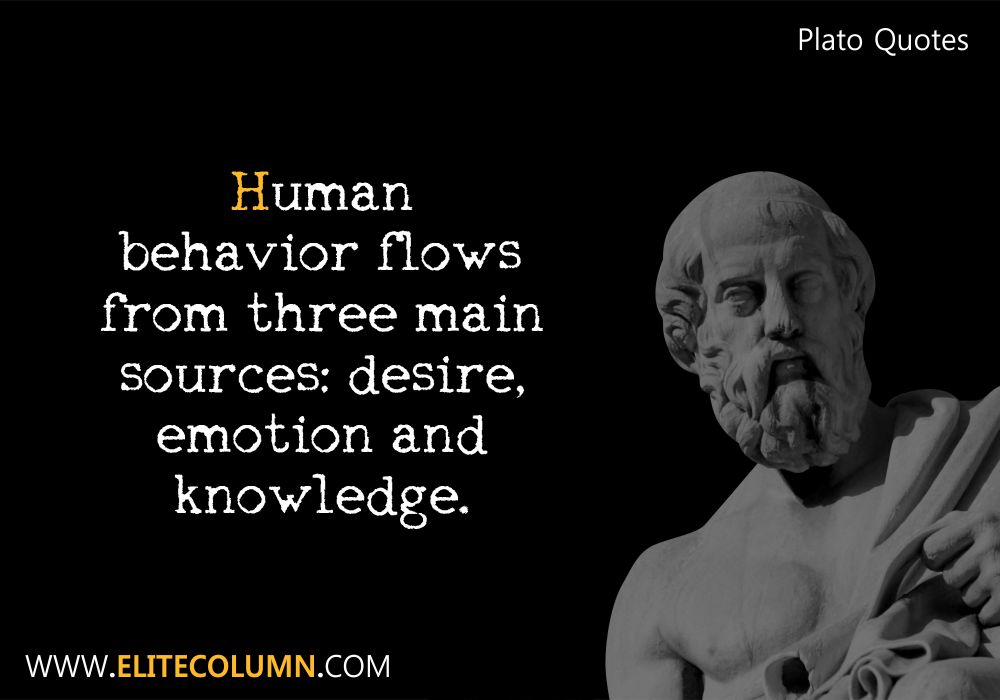 49. "Human behavior flows from three main sources: desire, emotion and knowledge." – Plato
50. "The greatest wealth is to live content with little." – Plato
Thanks for checking out the best Plato quotes. Feel free to share the quotes with your friends. Leave a comment below and which are your favorite Plato quotes ?
See also:
Sun Tzu Quotes | Dalai Lama Quotes | Sadhguru Quotes | Confucius Quotes | Lao Tzu Quotes | Positive Quotes | Happiness Quotes | Inspirational Quotes | Life Quotes | Karma Quotes
You can find us at – Facebook | Instagram | LinkedIn | Pinterest | Twitter