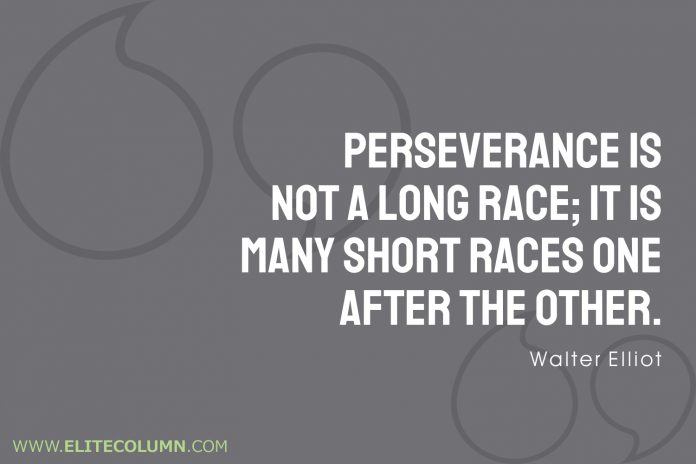 Check out 55 Perseverance quotes today.
55 Best Perseverance Quotes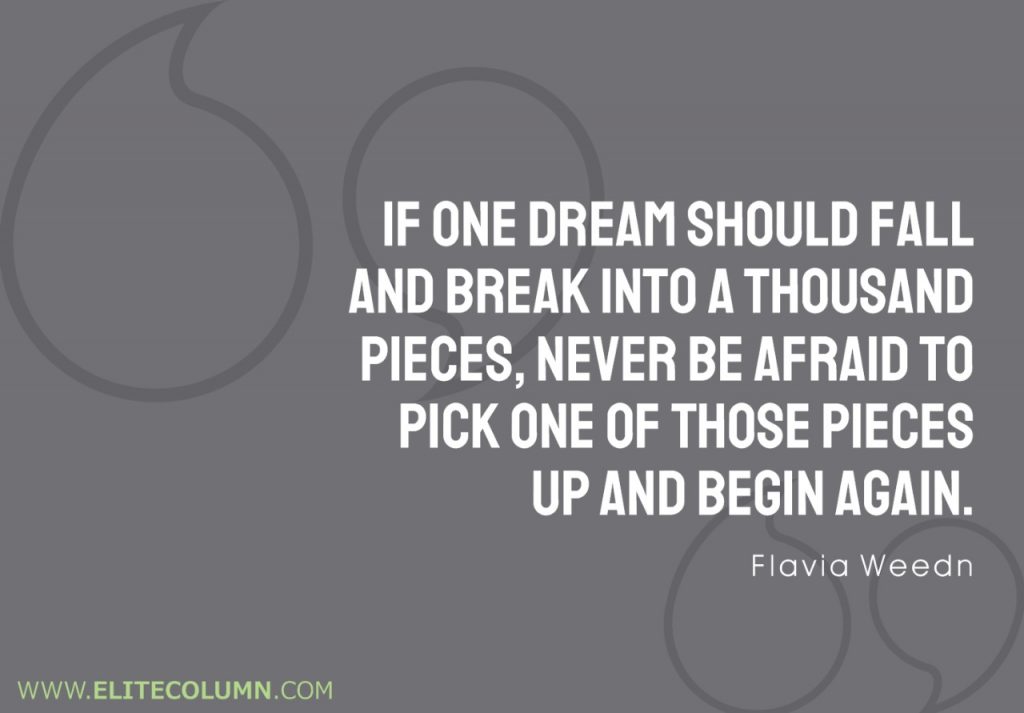 1. "If one dream should fall and break into a thousand pieces, never be afraid to pick one of those pieces up and begin again." – Flavia Weedn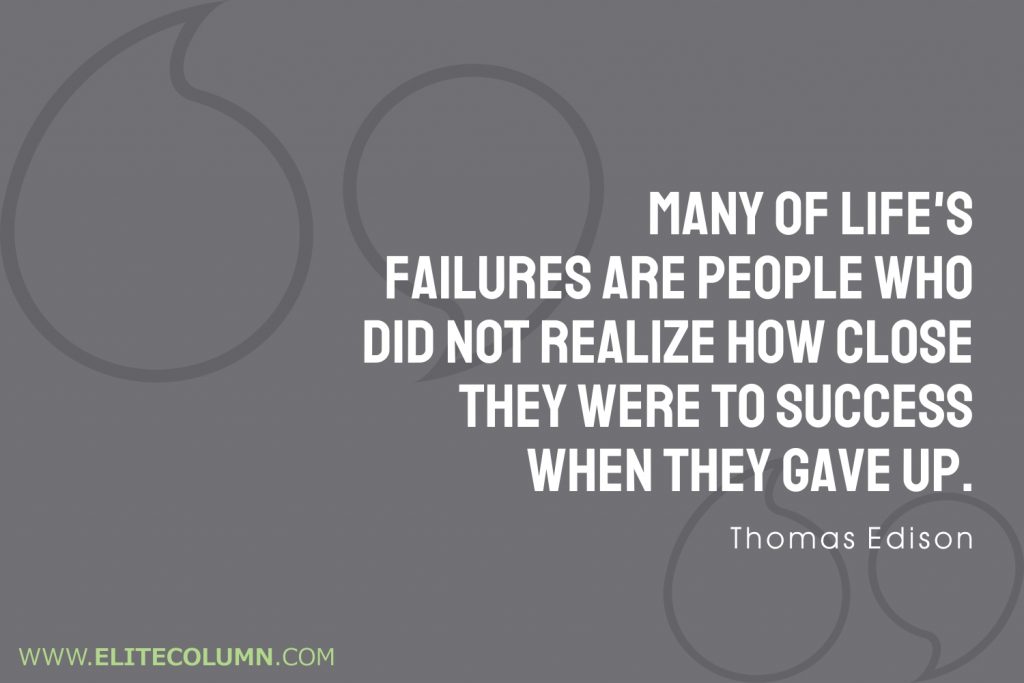 2. "Many of life's failures are people who did not realize how close they were to success when they gave up." – Thomas Edison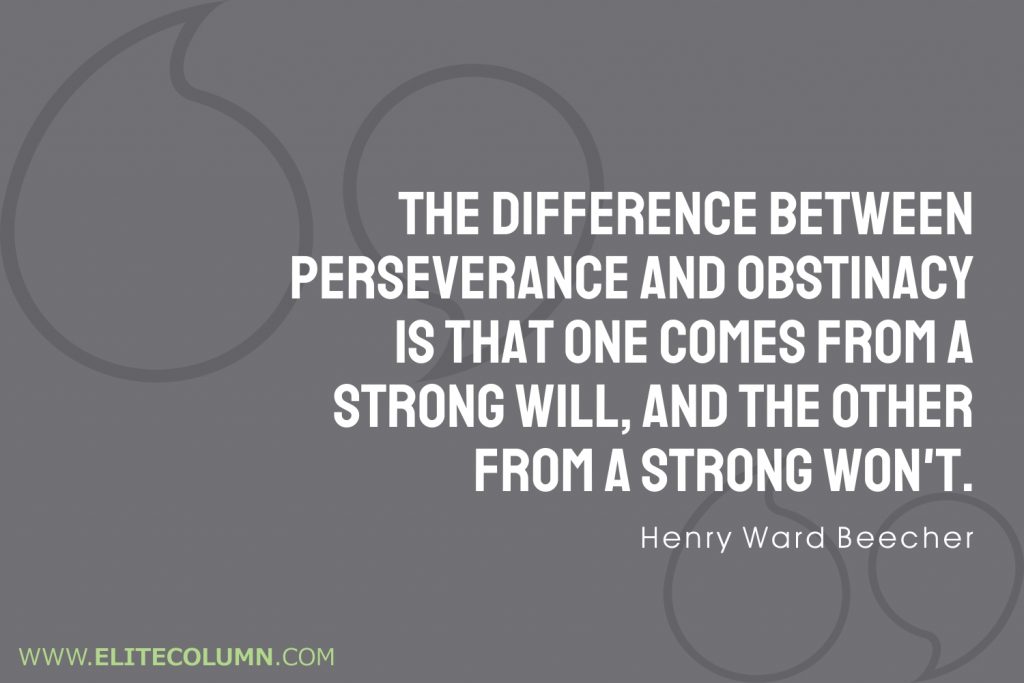 3. "The difference between perseverance and obstinacy is that one comes from a strong will, and the other from a strong won't." – Henry Ward Beecher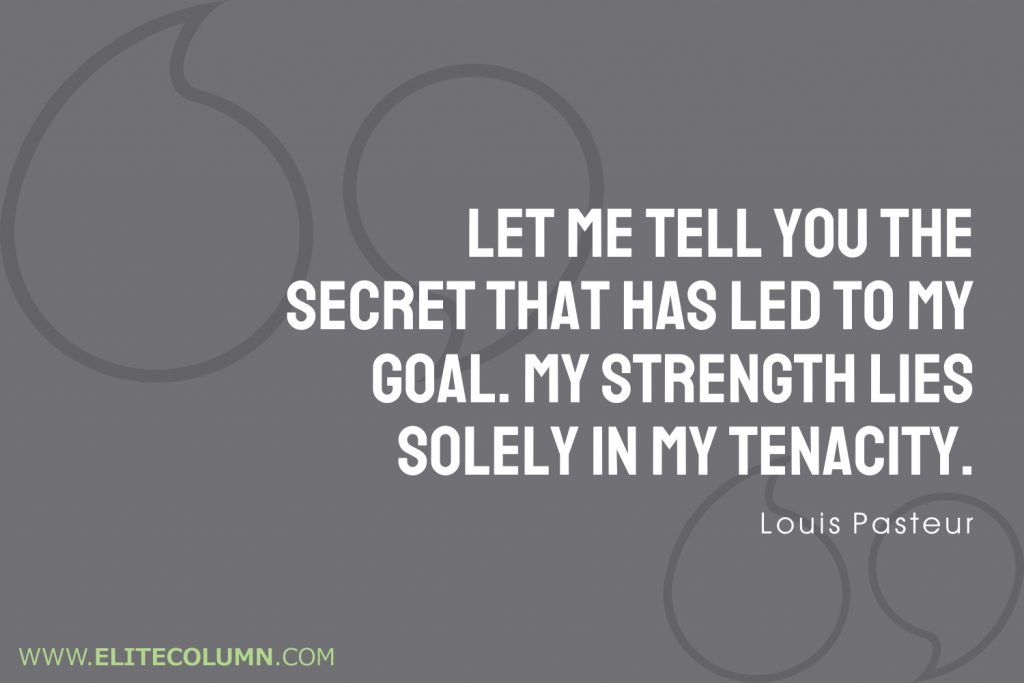 4. "Let me tell you the secret that has led to my goal. My strength lies solely in my tenacity." – Louis Pasteur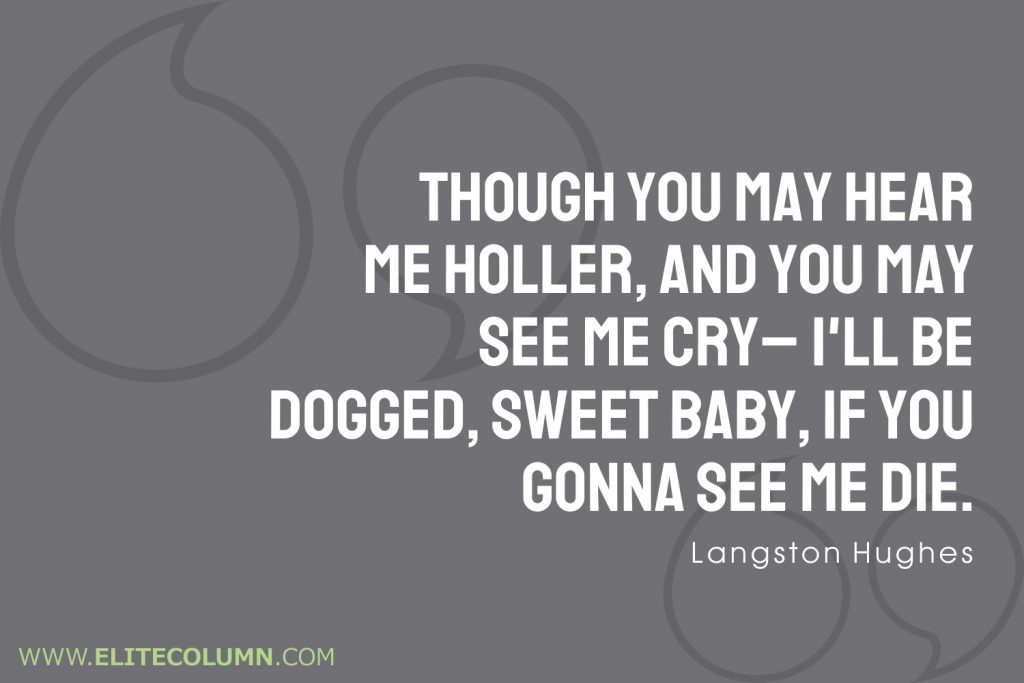 5. "Though you may hear me holler, and you may see me cry – I'll be dogged, sweet baby, if you gonna see me die." – Langston Hughes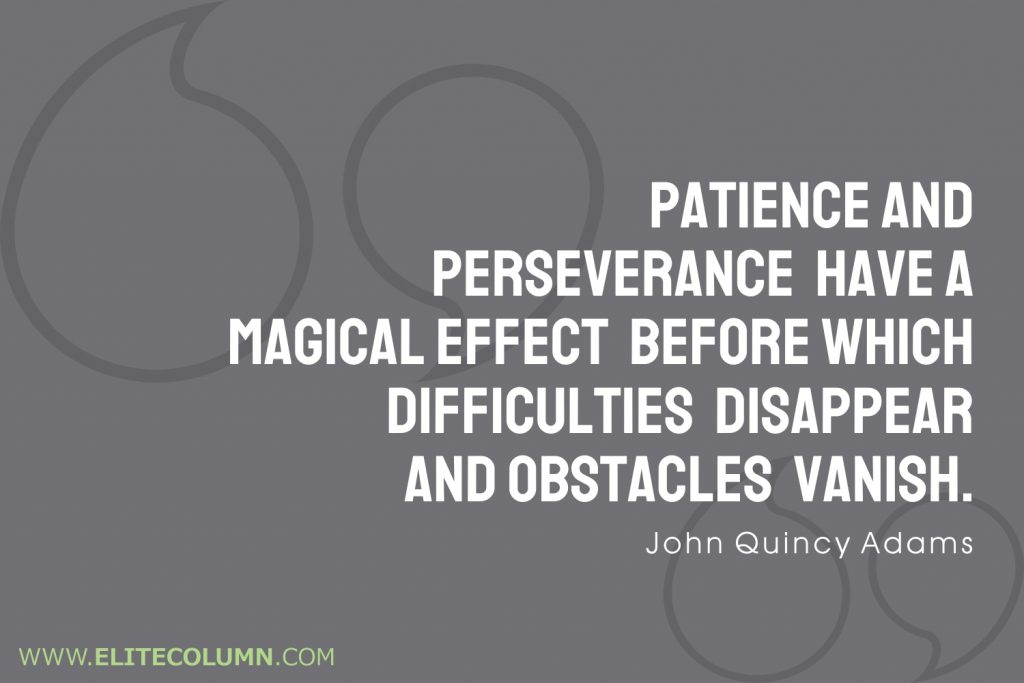 6. "Patience and perseverance have a magical effect before which difficulties disappear and obstacles vanish." – John Quincy Adams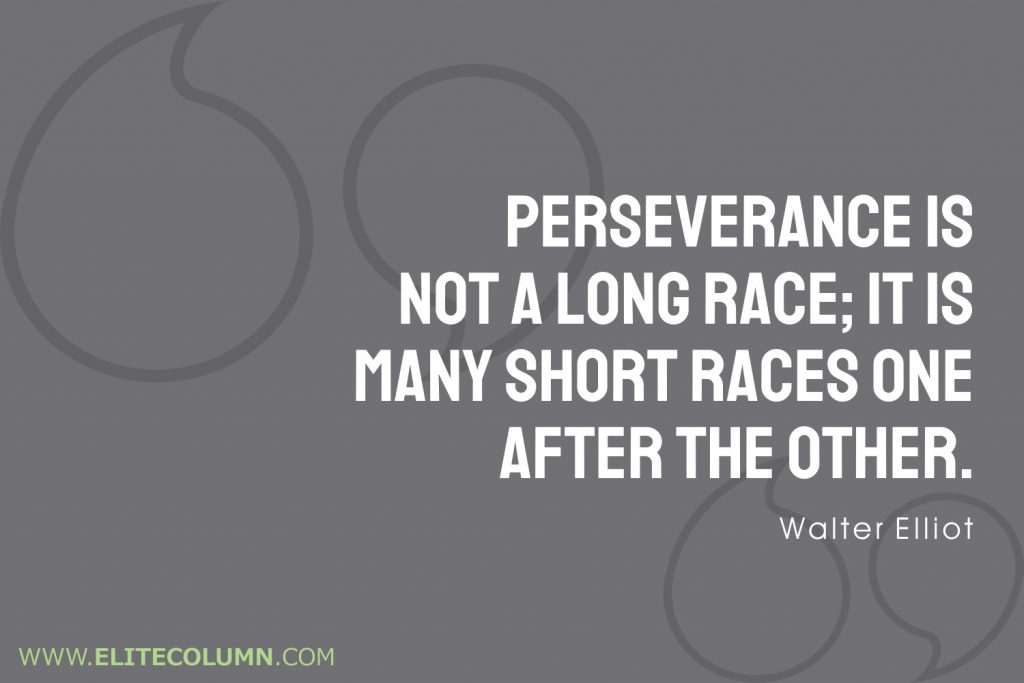 7. "Perseverance is not a long race; it is many short races one after the other." – Walter Elliot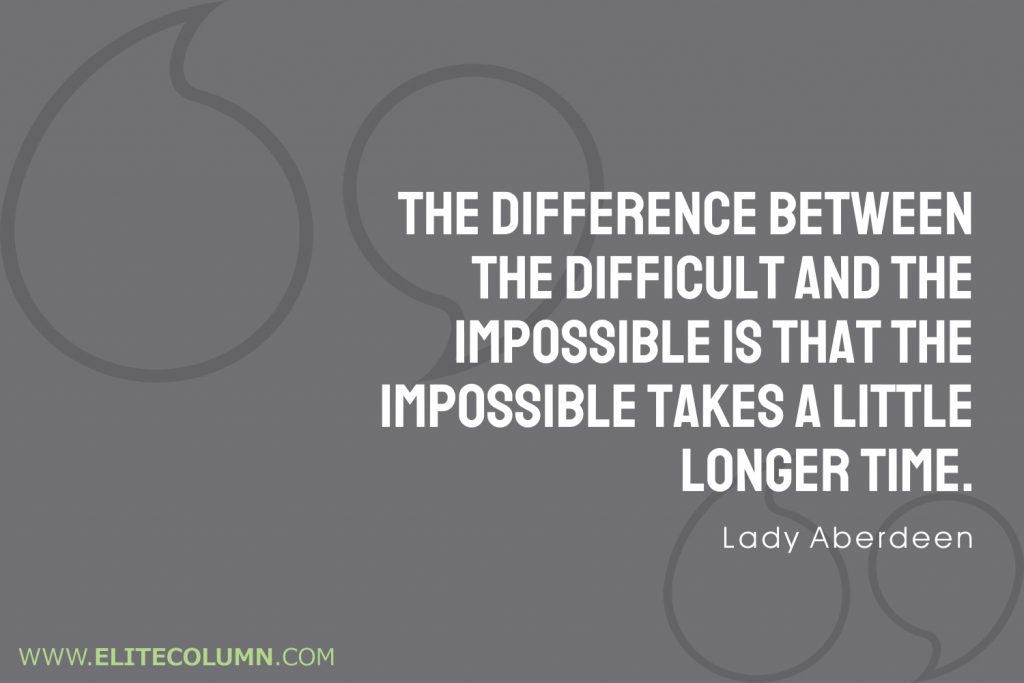 8. "The difference between the difficult and the impossible is that the impossible takes a little longer time." – Lady Aberdeen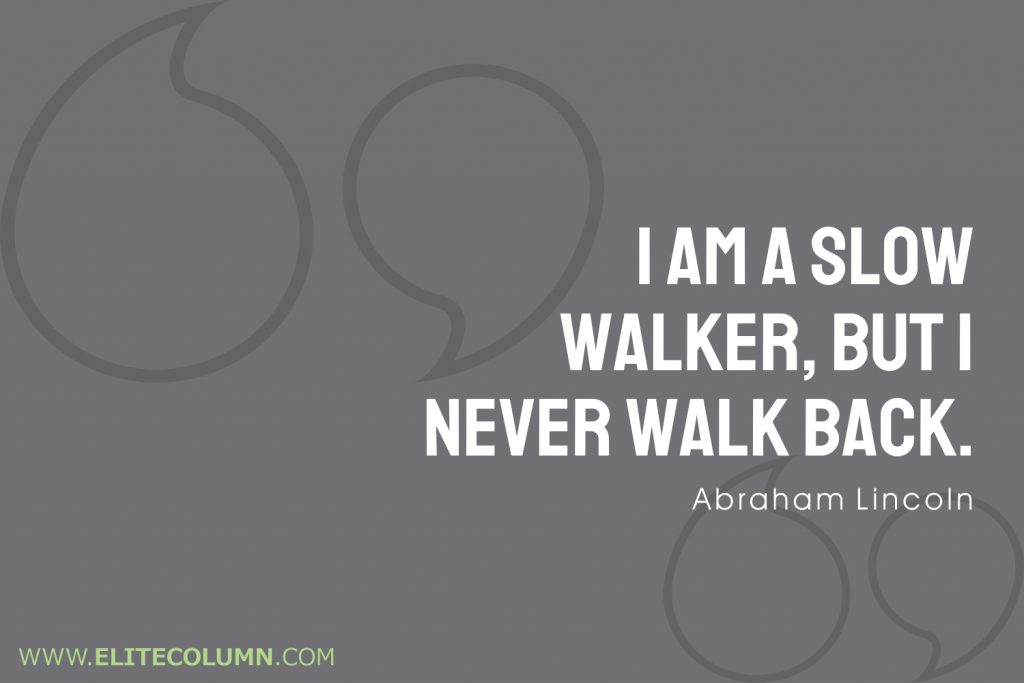 9. "I am a slow walker, but I never walk back." – Abraham Lincoln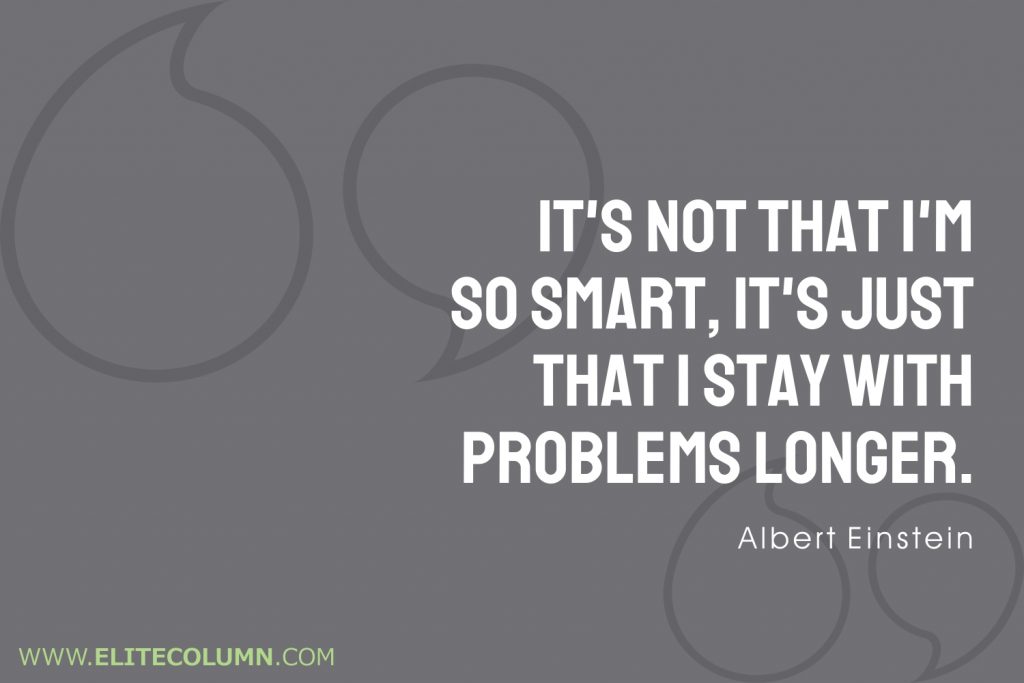 10. "It's not that I'm so smart, it's just that I stay with problems longer." – Albert Einstein
11. "The greatest oak was once a little nut who held its ground." – Anonymous
12. "In the confrontation between the stream and the rock, the stream always wins – not through strength but by perseverance." – H. Jackson Brown
13. "Age wrinkles the body. Quitting wrinkles the soul." – Douglas MacArthur
14. "Sometimes you must cross a bridge and other times you need to burn it. But, always keep building one and never lose your faith in life." – Dodinsky
15. "With clarity, perseverance and grit, anything is possible." – Avinash VS
16. "Failure is often that early morning hour of darkness which precedes the dawning of the day of success." – Leigh Mitchell Hodges
17. "A bend in the road is not the end of the road…Unless you fail to make the turn." – Helen Keller
18. "You may have to fight a battle more than once to win it." – Margaret Thatcher
19. "Through perseverance many people win success out of what seemed destined to be certain failure." – Benjamin Disraeli
20. "As I look back on my life, I realize that every time I thought I was being rejected from something good, I was actually being redirected to something better." – Dr. Steve Maraboli
21. "Success is no accident. It is hard work, perseverance, learning, studying, sacrifice and most of all, love of what you are doing or learning to do." – Pele
22. "Perseverance is the secret of all triumphs." – Victor Hugo
23. "Perseverance is failing 19 times and succeeding the 20th." – Julie Andrews
24. "Great works are performed not by strength but by perseverance." – Samuel Johnson
25. "The man who moves a mountain begins by carrying away small stones." – Confucius
26. "Just because you fail once doesn't mean you're gonna fail at everything." – Marilyn Monroe
27. "Don't give up in times of difficulty. Persevere on as there will be an end to these." – Edward Dunedin
See also:
Self Worth Quotes | Jealousy Quotes | Stress Quotes | Motivational Quotes | Work Quotes | Loyalty Quotes | Marriage Quotes | Future Quotes
28. "To persevere in one's duty and be silent, is the best answer to calumny." – George Washington
29. "Purity, patience and perseverance are the three essentials to success and above all love." – Swami Vivekananda
30. "Continuous effort – not strength or intelligence – is the key to unlocking our potential." – Winston Churchill
31. "The difference between the impossible and the possible lies in a man's determination." – Tommy Lasorda
32. "Energy and persistence conquer all things." – Benjamin Franklin
33. "Perseverance is the hard work you do after you get tired of doing the hard work you already did." – Newt Gingrich
34. "People of mediocre ability sometimes achieve outstanding success because they don't know when to quit. Most men succeed because they are determined to." – George E. Allen
35th Perseverance Quotes
35. "The magic happens when you spend 20 minutes working towards your dream every day." – Avinash VS
36. "By perseverance the snail reached the ark." – Charles Spurgeon
37. "It's not what we do once in a while that shapes our lives. It's what we do consistently." – Anthony Robbins
38. "Courage is not having the strength to go on; it is going on when you don't have the strength." – Teddy Roosevelt
39. "Persistence. Perfection. Patience. Power. Prioritize your passion. It keeps you sane." – Criss Jami
40. "Courage does not always roar. Sometimes courage is the quiet voice at the end of the day saying, 'I will try again tomorrow." – Mary Anne Radmacher
41. "Giving up is the only sure way to fail." – Gena Showalter
42. "Keep trying until you have no more chances left." – Aimee Carter
43. "He who can have patience can have what he will." – Benjamin Franklin
44. "Easily mistaken, it is not about a love for adversity, it is about knowing a strength and a faith so great that adversity, in all its adverse manifestations, hardly even exists." – Criss Jami
45. "When you know your why and have found your purpose, no one can stop you." – Avinash VS
46. "You can use the stumbling blocks to build your success." – Lailah Gifty Akita
47. "The days without difficulty are the days you do not improve." – Evan Winter
48. "If you know something will eventually come to an end, you can handle it.' – Karen Harrington
49. "The hugest pile of challenges and hardships will not hold back a needle of the clock." – Roy A. Ngansop
50. "They couldn't catch you if you didn't stop running." – Dennis Lehane
51. "You have to conquer every obstacle, before you can reach the top of the mountain." – Lailah Gifty Akita
52. "Perseverance is the mother who snuggles her children when they are impatient. Keep calm, everything will be solved. Keep persisting, go ahead." – Alan Maiccon
53. "Maybe everything comes out all right, if you keep on trying. Anyway, you have to keep on trying; nothing will come out right if you don't." – Laura Ingalls Wilder
54. "It can take a lifetime to build something worthwhile. Those who stick with it, build a legacy without regrets." – Trevor Carss
55. "A difficult life spent in hard-work, perseverance, and courage will pave the way for a life of true greatness!" – Avijeet Das
Thanks for checking out the best Perseverance Quotes. Feel free to share the quotes with your friends. Leave a comment below and which are your favourite Perseverance Quotes ?
See also:
Hurt Quotes | Trust Quotes | Empathy Quotes | Business Quotes | Money Quotes | Stoic Quotes | Forgiveness Quotes
You can find us at – Facebook | Instagram | LinkedIn | Pinterest | Twitter