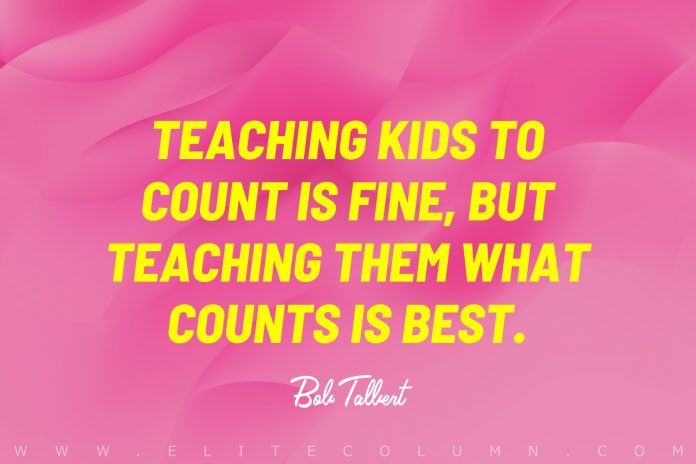 Check out 50 Parenting Quotes today.
50 Best Parenting Quotes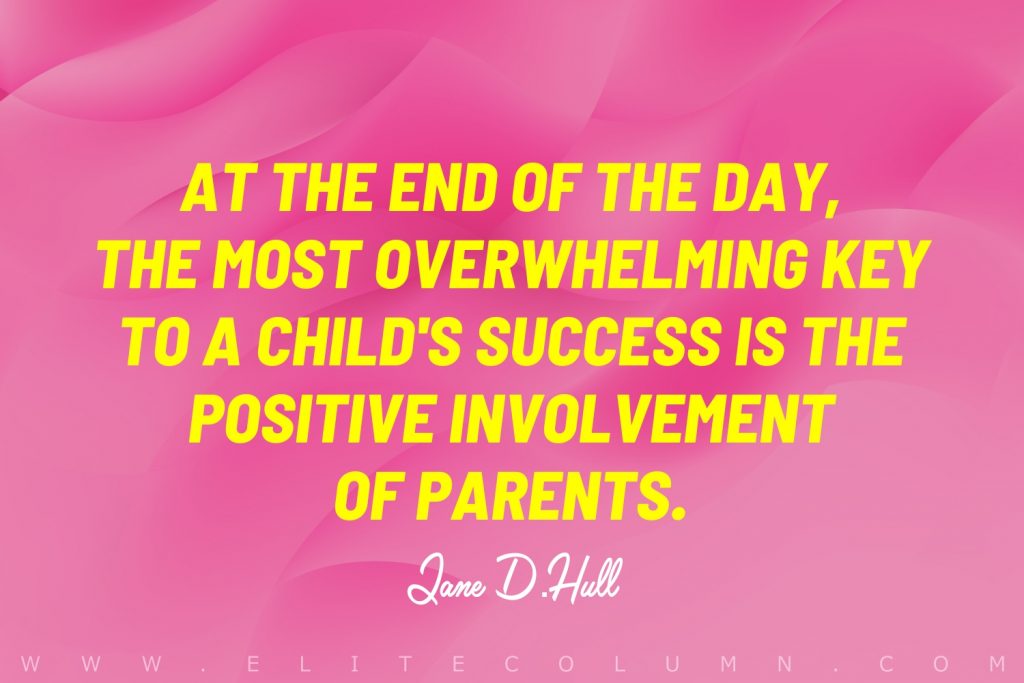 1. "At the end of the day, the most overwhelming key to a child's success is the positive involvement of parents." – Jane D. Hull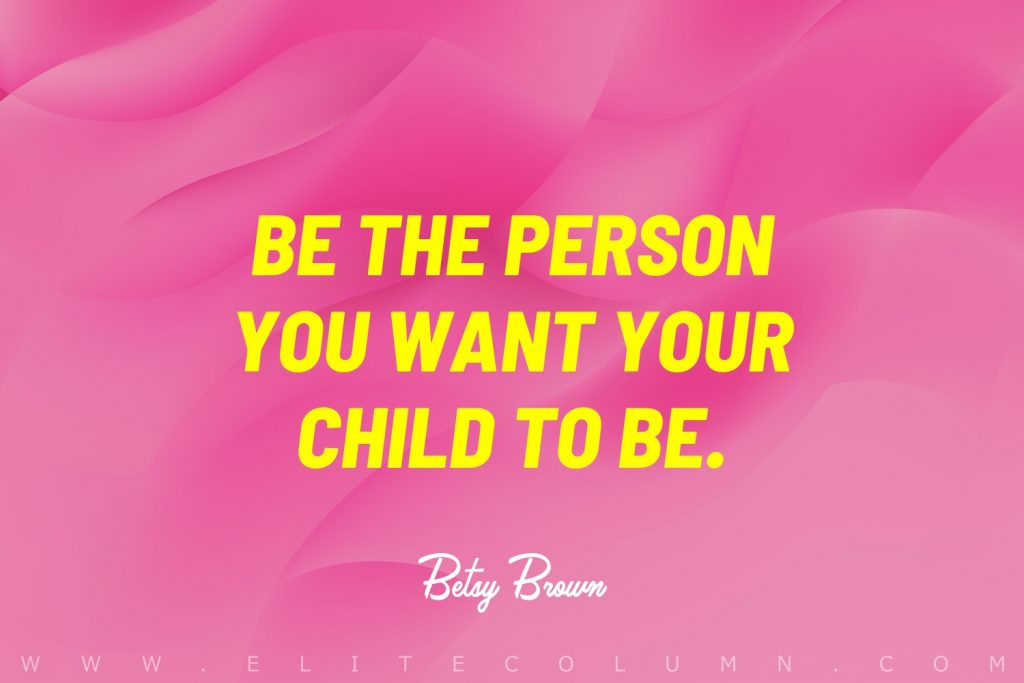 2. "Be the person you want your child to be." – Betsy Brown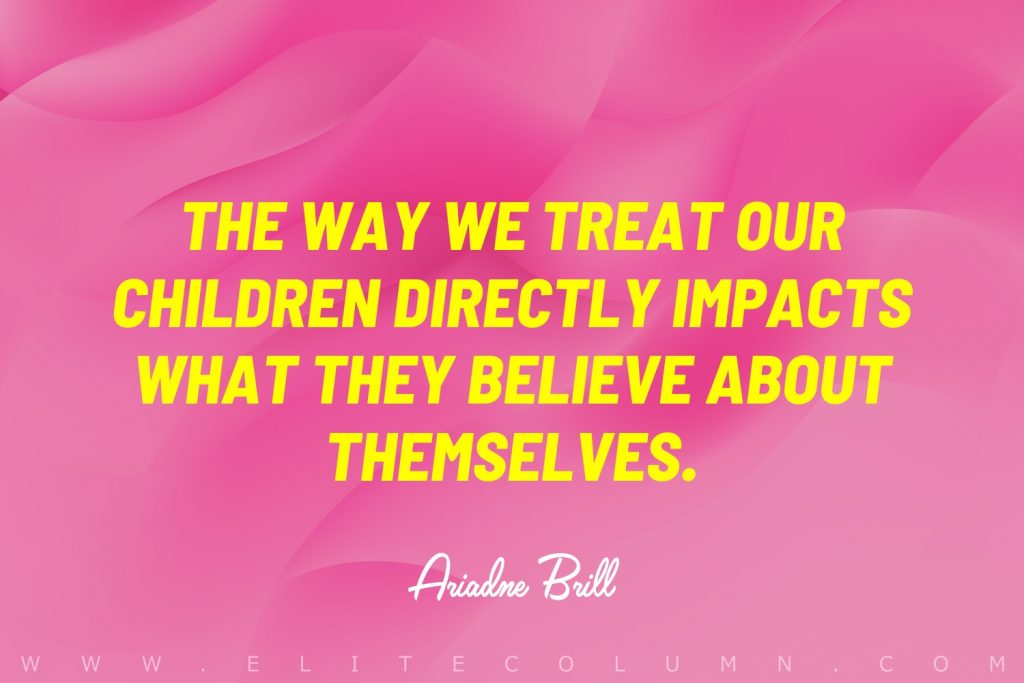 3. "The way we treat our children directly impacts what they believe about themselves." – Ariadne Brill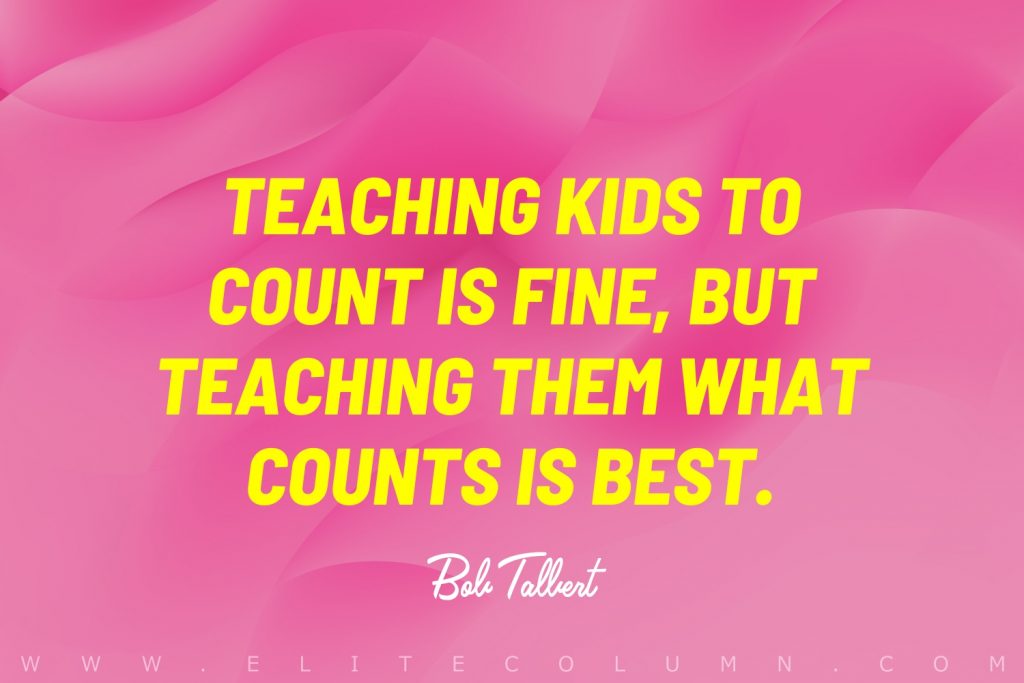 4. "Teaching kids to count is fine, but teaching them what counts is best." – Bob Talbert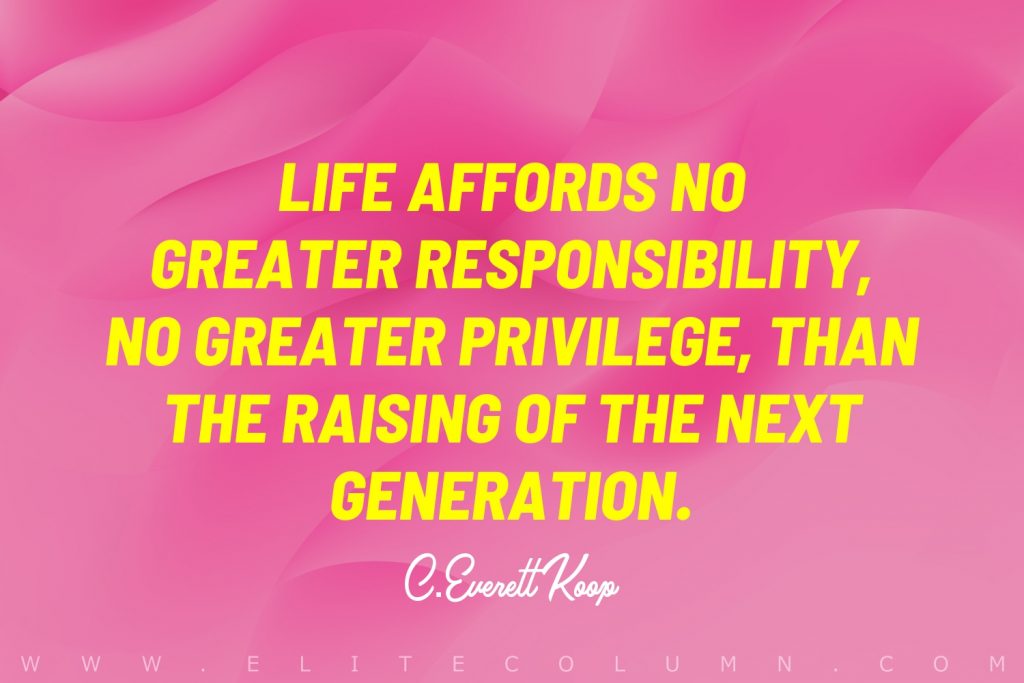 5. "Life affords no greater responsibility, no greater privilege, than the raising of the next generation." – C. Everett Koop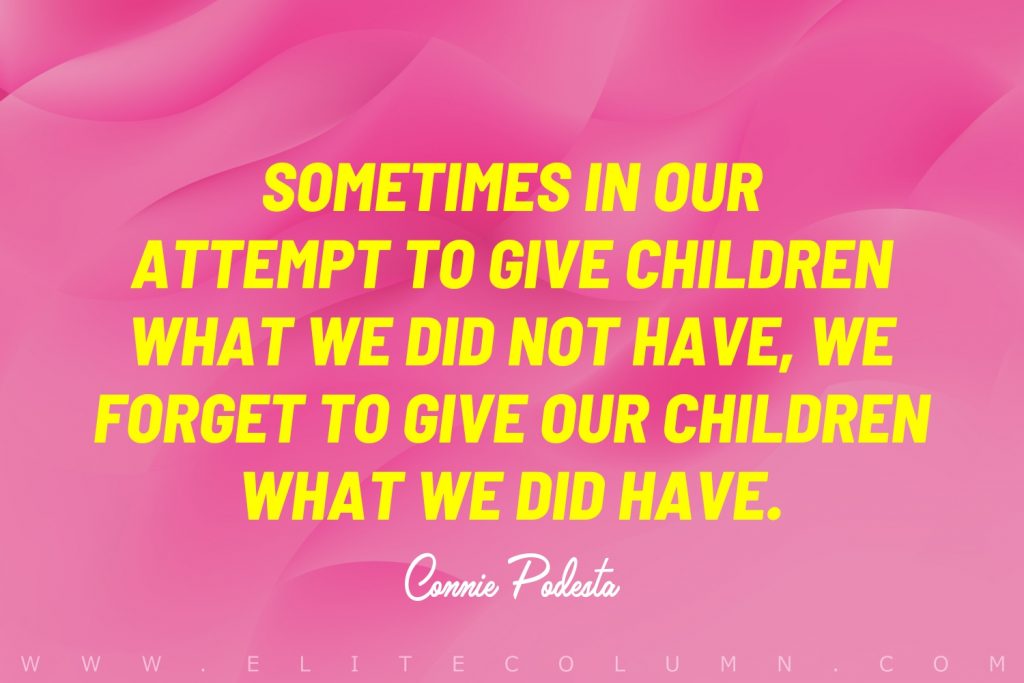 See also:
Inspirational Quotes for Kids | Inspirational Quotes for Students | Inspirational Quotes for Work | Inspirational Quotes for Women | Inspirational Quotes for Teachers | Inspirational Quotes for Girls | Inspirational Quotes for Men | Inspirational Quotes for Children
6. "Sometimes in our attempt to give children what we did not have, we forget to give our children what we did have." – Connie Podesta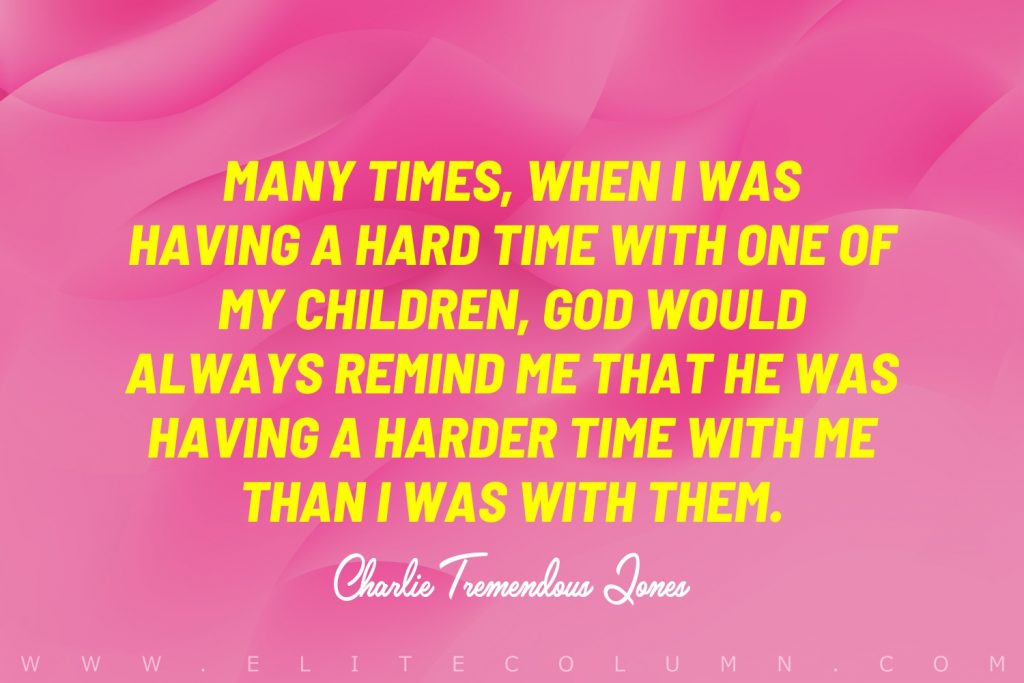 7. "Many times, when I was having a hard time with one of my children, God would always remind me that he was having a harder time with me than I was with them." – Charlie Tremendous Jones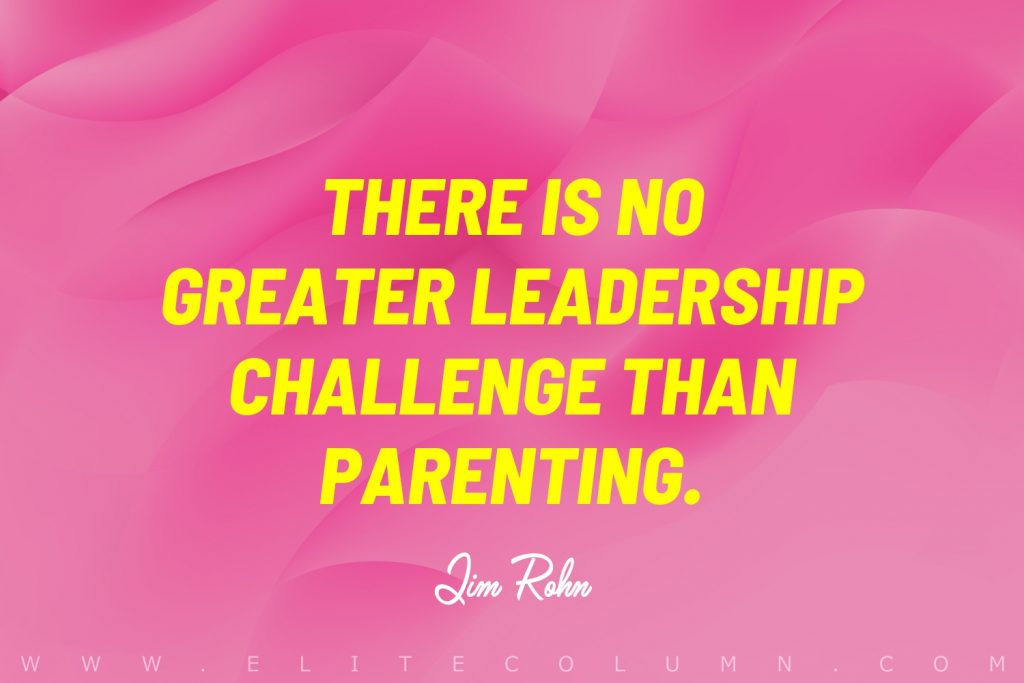 8. "There is no greater leadership challenge than parenting." – Jim Rohn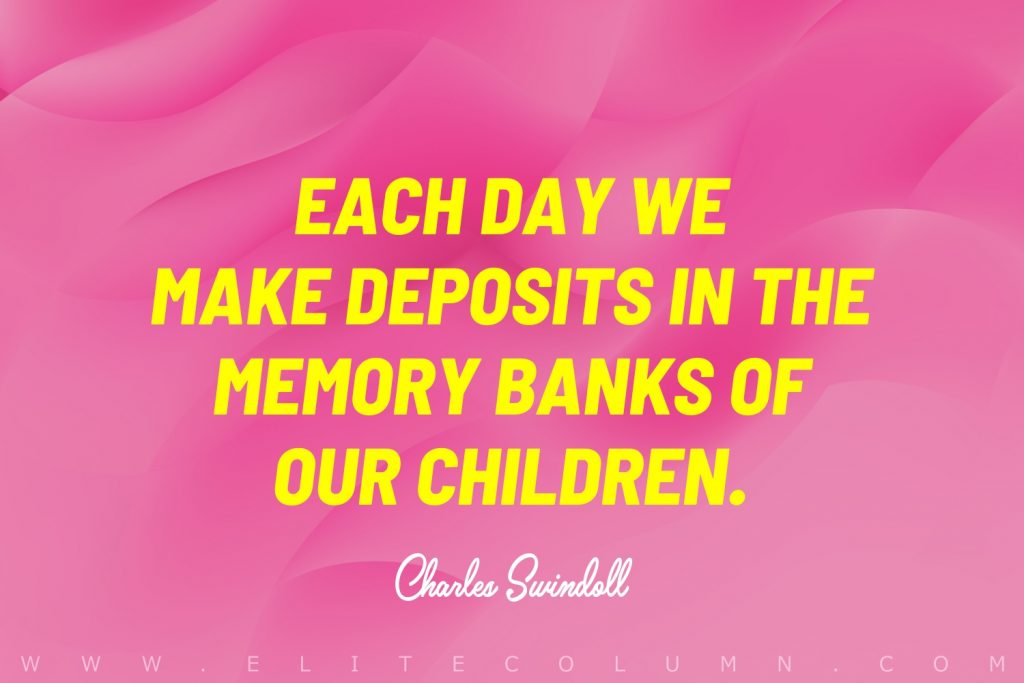 9. "Each day we make deposits in the memory banks of our children." – Charles Swindoll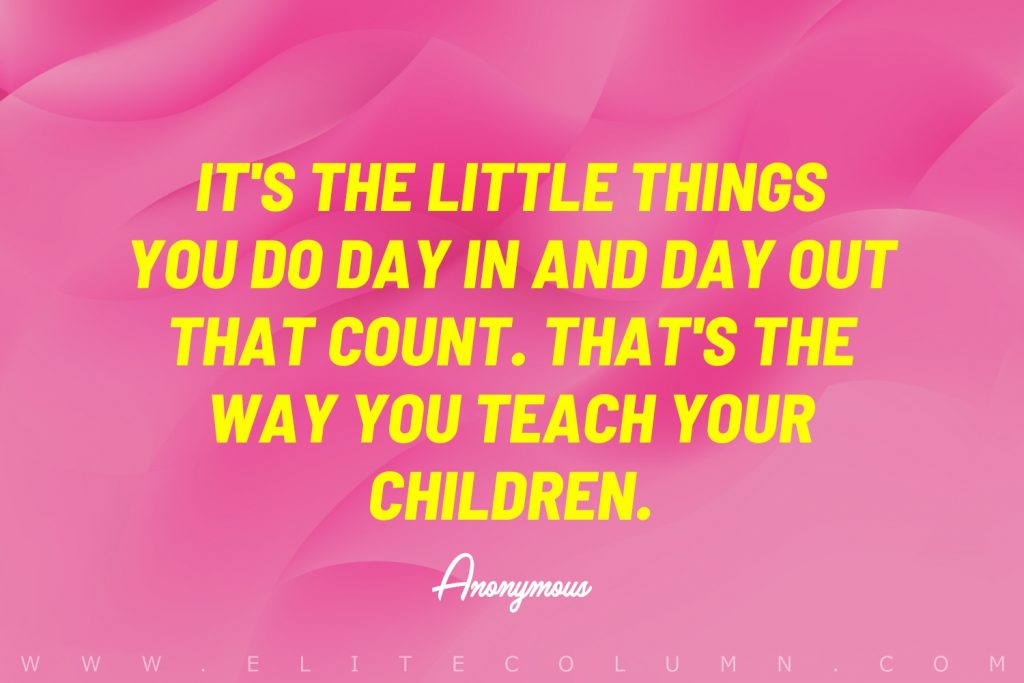 10. "It's the little things you do day in and day out that count. That's the way you teach your children." – Anonymous
11. "If your kids are giving you a headache, follow the directions on the aspirin bottle, especially the part that says "keep away from children." – Susan Savannah
12. "The secret of dealing successfully with a child is not to be its parent." – Mell Lazarus
13. "The uncertainty of parenting can bring up feelings in us that range from frustration to terror." – Brene Brown
14. "Perhaps it takes courage to raise children." – John Steinbeck
15. "Love as powerful as your mother's for you leaves its own mark to have been loved so deeply will give us some protection forever." – J.K. Rowling
16. "We've had bad luck with our kids they've all grown up." – Christopher Morley
17. "Girls are the future mothers of our society, and it is important that we focus on their well-being." – Miriam Makeba
18. "Nurturing never happens in a rush." – Emma Scheib
19. "When your children are teenagers, it's important to have a dog so that someone in the house is happy to see you." – Nora Ephron
20. "Having children is like living in a frat house nobody sleeps, everything's broken, and there's a lot of throwing up." – Ray Romano
21. "We may not be able to prepare the future for our children, but we can at least prepare our children for the future." – Franklin D. Roosevelt
22. "Pregnancy and motherhood are the most beautiful and significantly life-altering events that I have ever experienced." – Elisabeth Hasselbeck
23. "Every day, in a hundred small ways our children ask, "Do you hear me? Do you see me? Do I matter" Their behavior often reflects our response." – L.R. Knost
24. "Let's be honest, kids take the number one position and it's haaaaard to make the time for yourself." – Kate Hudson
25. "Setting a good example for your children takes all the fun out of middle age." – William Feather
26. "I feel like I was never this patient, but it's made me a nicer person, and I apply it to all aspects of my life." – Hilary Duff
27. "Sometimes the strength of motherhood is greater than natural laws." – Barbara Kingsolver
28. "Children should not be burdened with making us happy, nor blamed for making us sad or angry. Children are not responsible for how we feel. We are." – Larissa Dann
29. "Just because you're a parent doesn't mean your needs aren't important." – Hilary Duff
30. "On our 6 a.m. walk, my daughter asked where the moon goes each morning. I let her know it's in heaven, visiting Daddy's freedom." – Ryan Reynolds
31. "Parenthood…it's about guiding the next generation and forgiving the last." – Peter Krause
32. "I don't know what's more exhausting about parenting: the getting up early, or acting like you know what you're doing." – Jim Gaffigan
33. "Everybody knows how to raise children, except the people who have them." – P. J. O'Rourke
34. "Having a baby dragged me, kicking and screaming, from the world of self-absorption." – Paul Reiser
35. "The best way to make children good is to make them happy." – Oscar Wilde
36. "Ask your child what he wants for dinner only if he's buying." – Fran Lebowitz
37. "Parents can only give good advice or put them on the right paths, but the final forming of a person's character lies in their own hands." – Anne Frank
38. "To me luxury is to be at home with my daughter, and the occasional massage doesn't hurt." – Olivia Newton John
39. "If you have never been hated by your child, you have never been a parent." – Bette Davis
40. "You see much more of your children once they leave home." – Lucille Ball
41. "Children must never work for our love, they must rest in it." – Gordon Neufeld
42. "What's done to children, they will do to society." – Karl Menninger
43."Your children vividly remember every unkind thing you ever did to them, plus a few you really didn't." – Mignon McLaughlin
44. "You learn so much about yourself from being a parent and you care more about the world you are raising your kids in." – Kim Kardashian
45. "One thing I had learned from watching chimpanzees with their infants is that having a child should be fun." – Jane Goodall
46. "It just occurred to me that the majority of my diet is made up of the foods that my kid didn't finish." – Carrie Underwood
47. "I don't think it matters how many parents you've got, as long as those who are around make their presence a good one." – Elizabeth Wurtzel
48. "Children are apt to live up to what you believe of them." – Lady Bird Johnson
49. "The thing about parenting rules is there aren't any. That's what makes it so difficult." – Ewan McGregor
50. "Becoming a mom to me means that you have accepted that for the next 16 years of your life, you will have a sticky purse." – Nia Vardalos
Thanks for checking out the best Parenting Quotes. Feel free to share the quotes with your friends. Leave a comment below and which are your favourite Parenting Quotes ?
See also:
Entrepreneur Quotes | Mind Quotes | Healing Quotes | Prayer Quotes | Cousin Quotes | Reading Quotes | Thinking Quotes | Self Respect Quotes
You can find us at – Facebook | Instagram | LinkedIn | Pinterest | Twitter