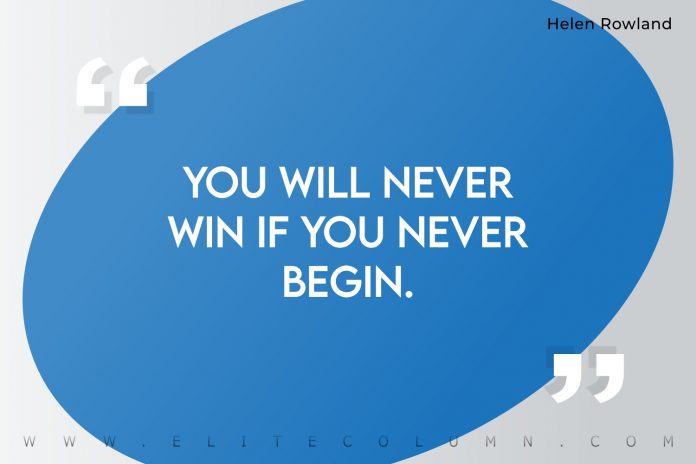 Check out 50 New Year Quotes today.
50 Best New Year Quotes
1. "Youth is when you're allowed to stay up late on New Year's Eve. Middle Age is when you're forced to." – Bill Vaughan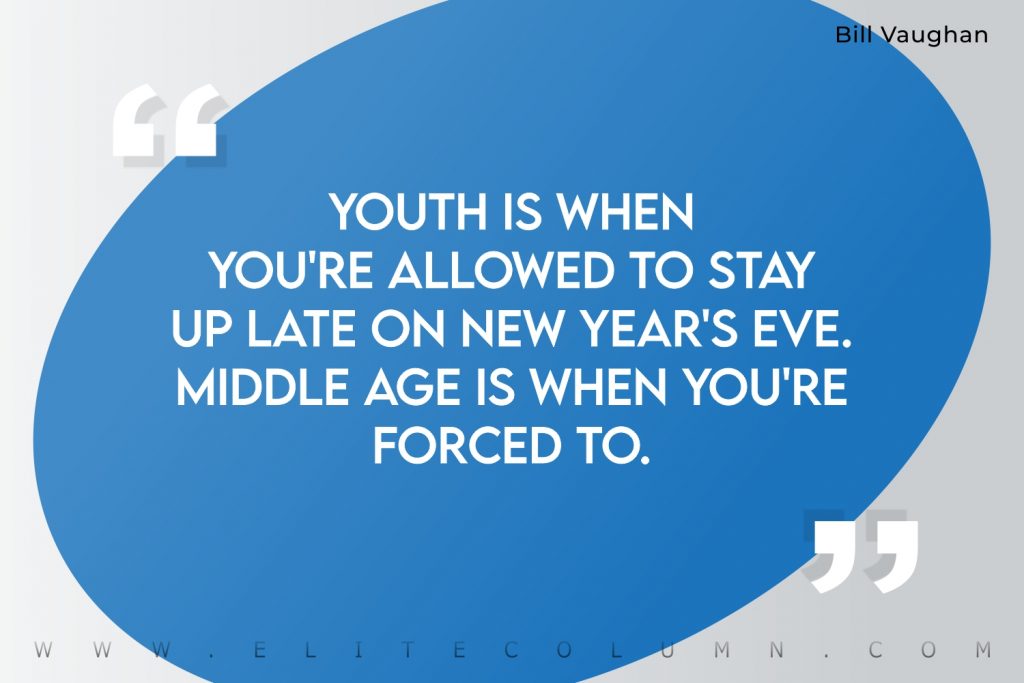 2. "Hope smiles from the threshold of the year to come, whispering, 'It will be happier.'" – Alfred Lord Tennyson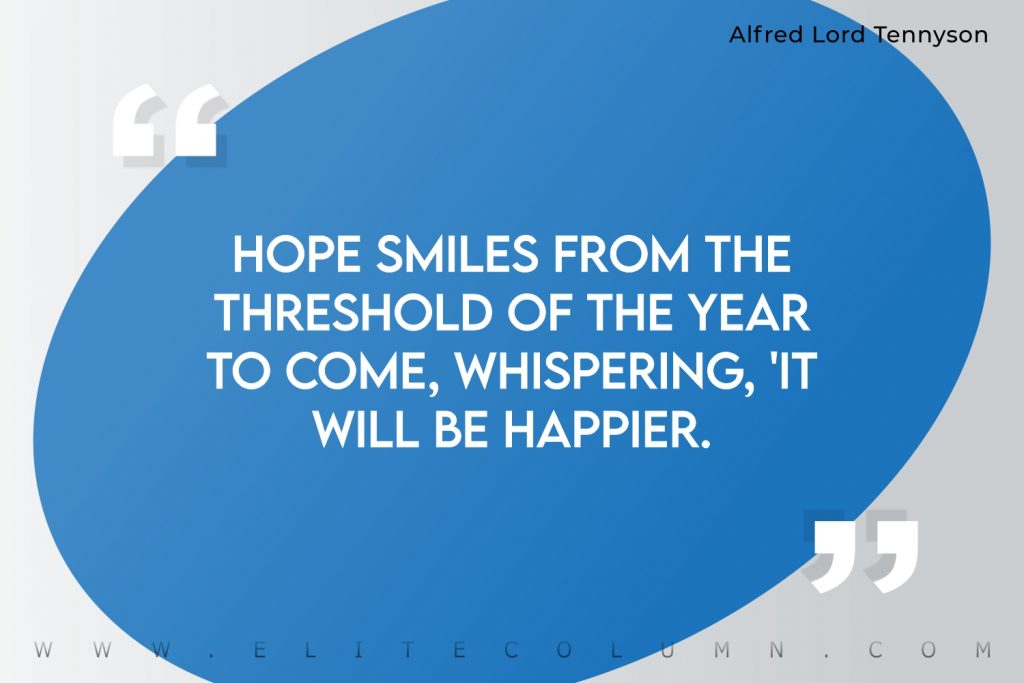 3. "The best way to predict the future is to create it." – Abraham Lincoln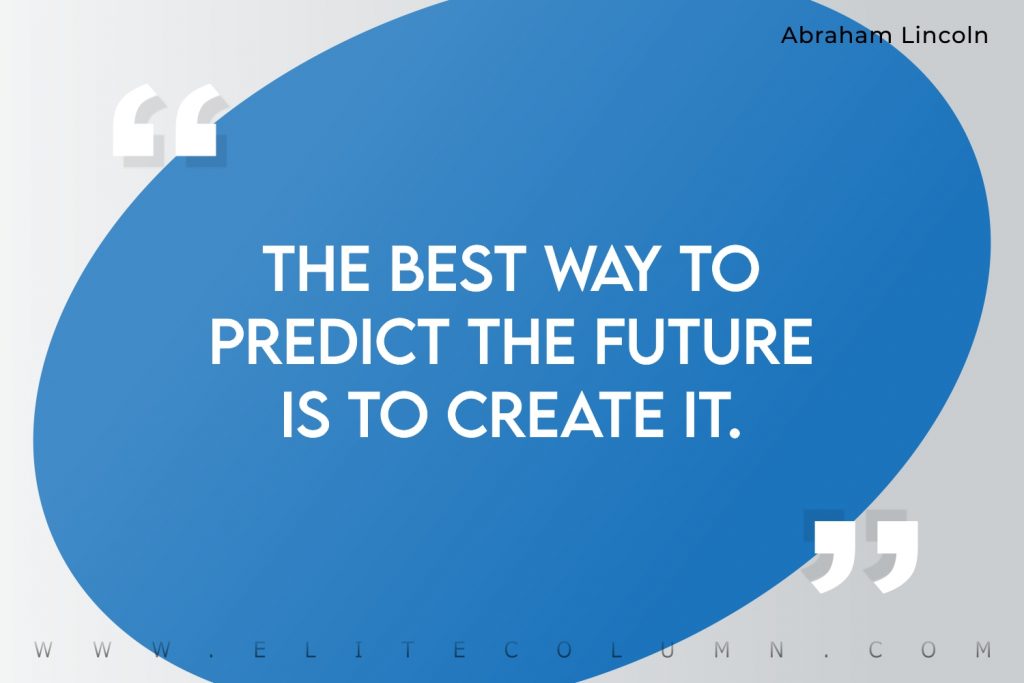 4. "You will never win if you never begin." – Helen Rowland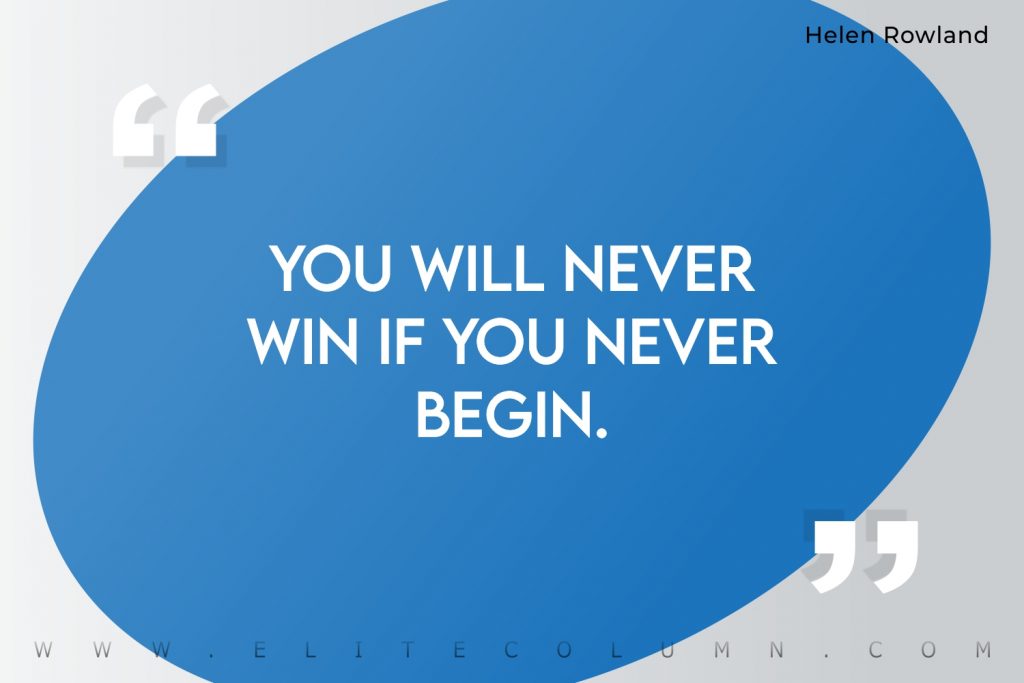 5. "This is a new year. A new beginning. And things will change." – Taylor Swift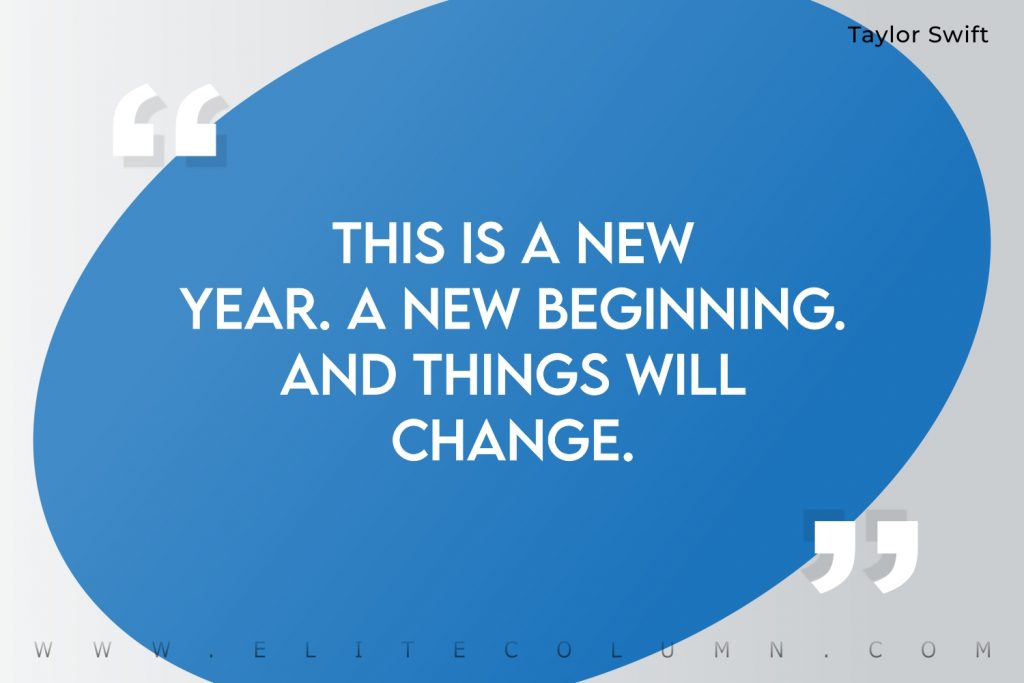 6. "Take a leap of faith and begin this wondrous new year by believing." – Sarah Ban Breathnach​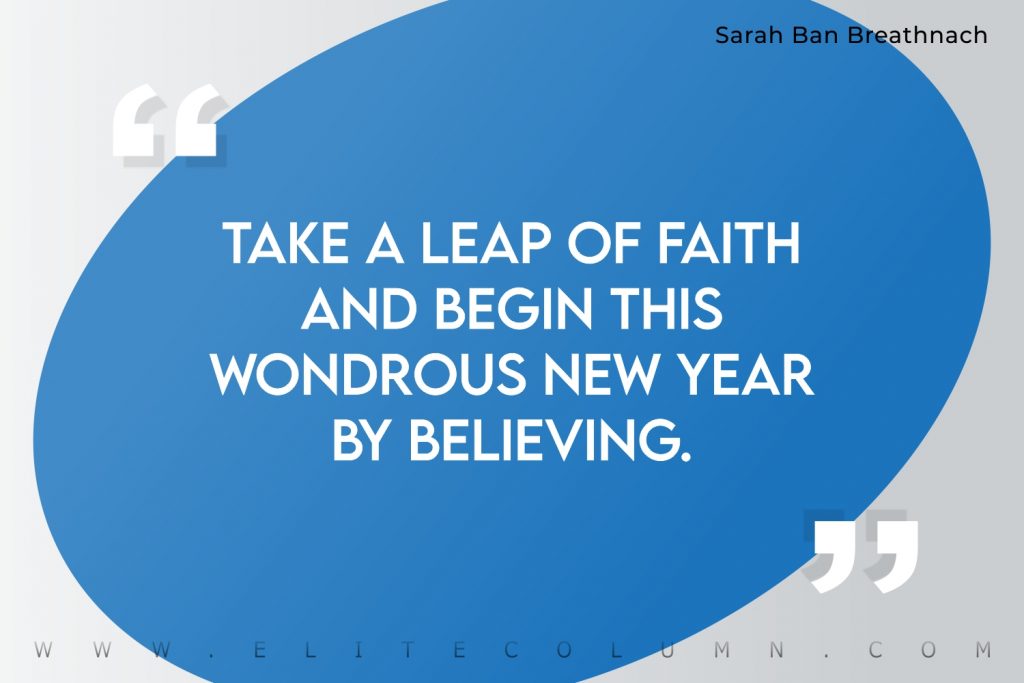 7. "The future belongs to those who believe in the beauty of their dreams." – Eleanor Roosevelt​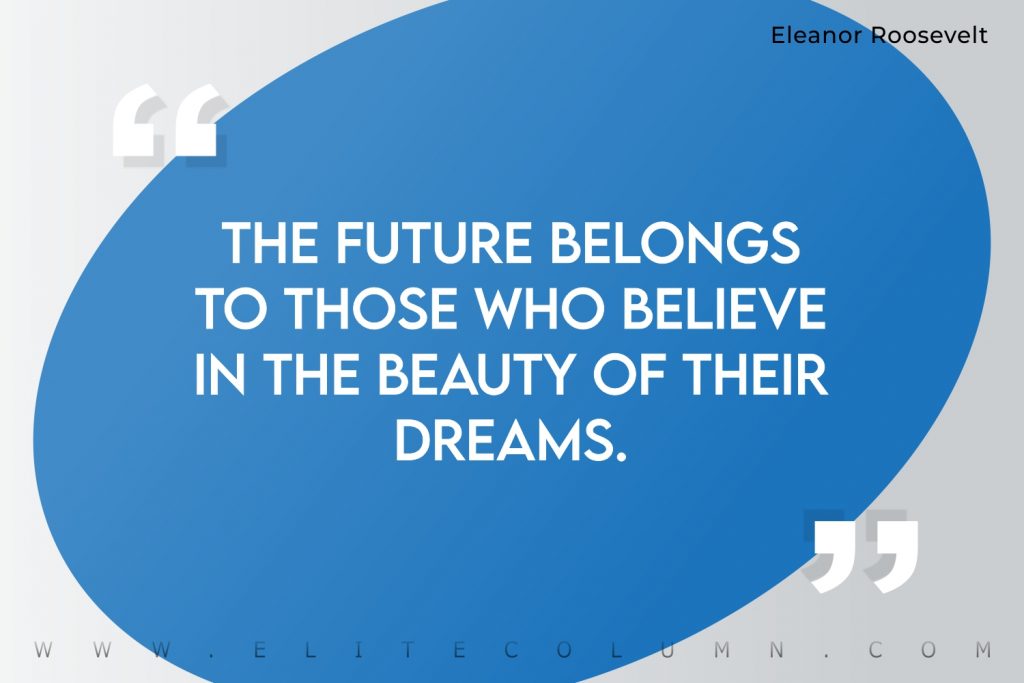 8. "Nothing in the universe can stop you from letting go and starting over." – Guy Finley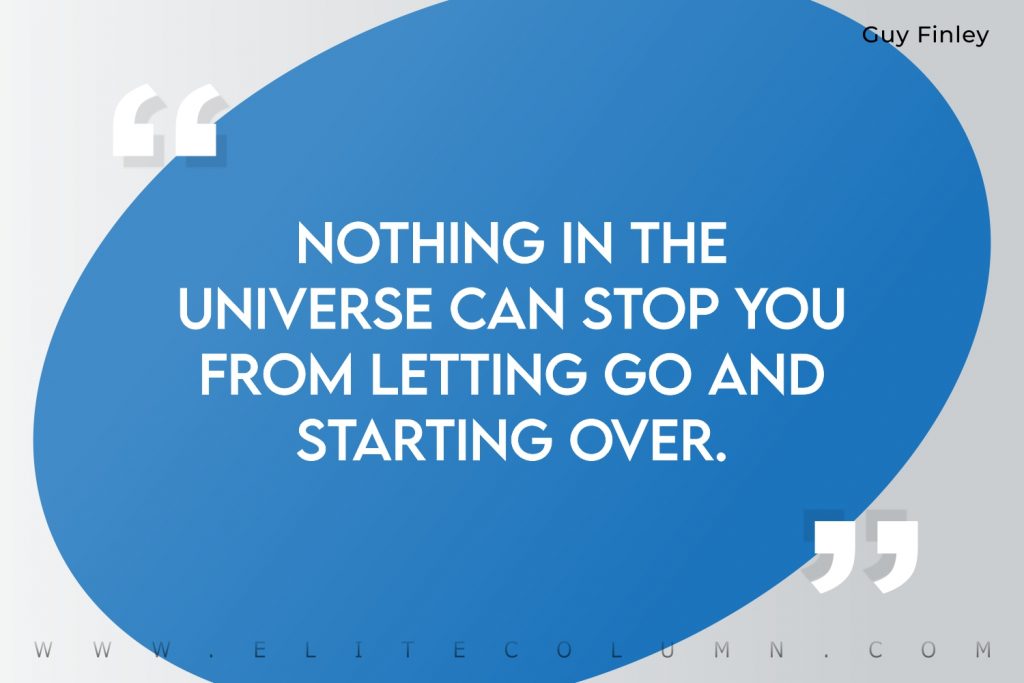 9. "Every single year, we're a different person. I don't think we're the same person all of our lives." – Steven Spielberg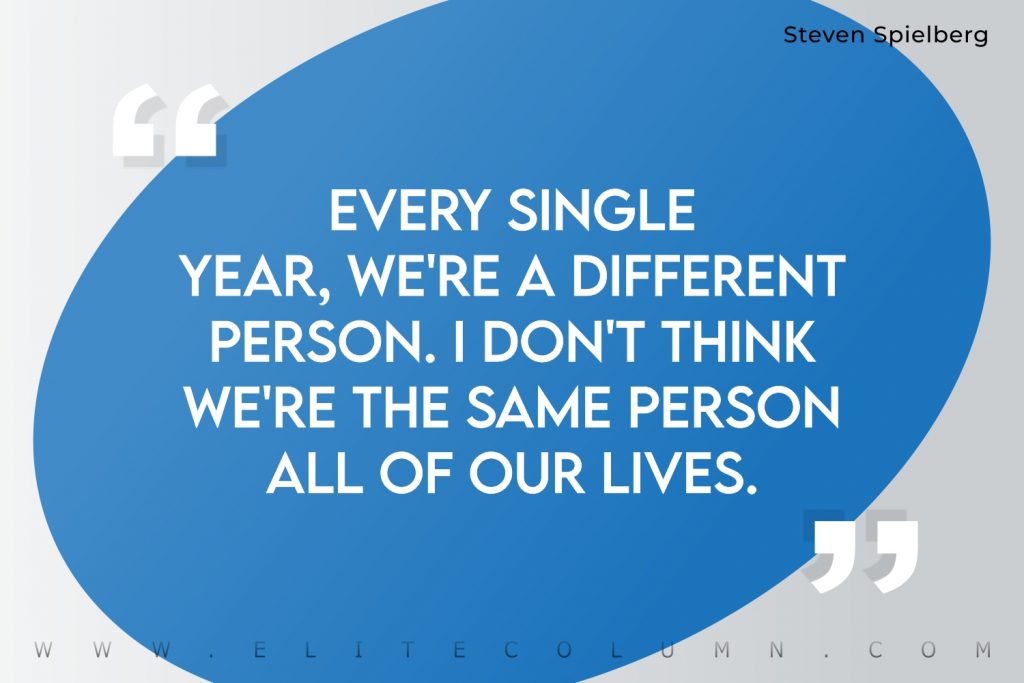 10. "Resolve to keep happy, and your joy and you shall form an invincible host against difficulties." – Helen Keller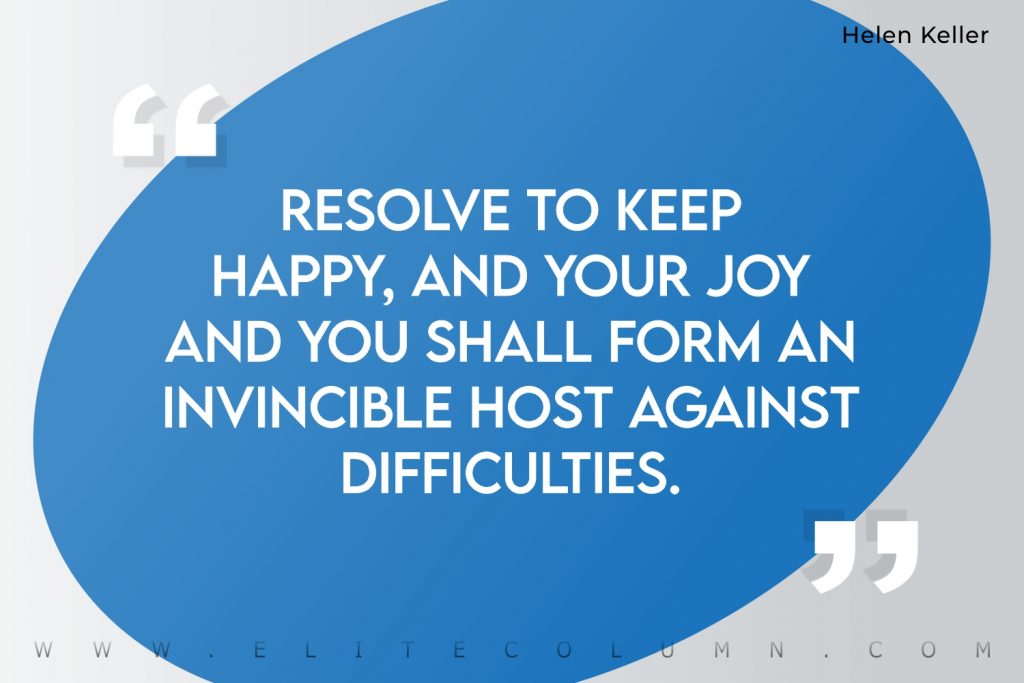 11. "It always seems impossible until it's done." – ​Nelson Mandela
12. "Life begins at the end of your comfort zone." – ​Neale Donald Walsch​
13. "You gotta find your best self and when you do, you gotta hold on to it for dear life." – Cheryl Strayed​
14. "And now we welcome the new year. Full of things that have never been." – ​Rainer Maria Rilke​
15. "And suddenly you know: It's time to start something new and trust the magic of beginnings." – Meister Eckhart​
16. "Write it on your heart that every day is the best day in the year." – Ralph Waldo Emerson
17. "Don't be afraid to give up the good to go for the great." – John D. Rockefeller
18. "The road ahead is not some predetermined path that I am forced to trod, but it is a rich byway that I can help create." – Craig D. Lounsbrough
19. "And I went into the new year loving myself a little less, but a little more where it actually mattered." – Dominic Riccitello
20. "With the new day comes new strength and new thoughts.​" – Eleanor Roosevelt
21. "You may have to fight a battle more than once to win it." – Margret Thatcher
22. "Nothing is impossible, the word itself says, I'm possible." — ​Audrey Hepburn
23. "New beginnings are in order, and you are bound to feel some level of excitement as new chances come your way." – Auliq Ice
24. "What the new year brings to you will depend a great deal on what you bring to the new year." – Vern McLellan
25. "For last year's words belong to last year's language. And next year's words await another voice." – T.S. Eliot
26. "An optimist stays up until midnight to see the new year in. A pessimist stays up to make sure the old year leaves." – William E. Vaughan
27. "The beginning is the most important part of the work." – Plato
28. "Be at war with your vices, at peace with your neighbors, and let every new year find you a better man." – Benjamin Franklin
29. "The object of a New Year is not that we should have a new year. It is that we should have a new soul…" – Gilbert K. Chesterton
30. "Cheers to a new year and another chance for us to get it right." – Oprah Winfrey
31. "I choose to make the rest of my life the best of my life." – Louise Hay
32. "Take the first step in faith. You don't have to see the whole staircase, just take the first step." – Martin Luther King Jr
33. "New year a new chapter, new verse, or just the same old story? Ultimately we write it. The choice is ours." – Alex Morritt
34. "The only person you are destined to become is the person you decide to be." – Ralph Waldo Emerson
35. "Whatever it is you're scared of doing, do it. Make your mistakes, next year and forever." – Neil Gaiman
36. "You are never too old to set another goal or to dream a new dream." – C.S. Lewis
37. "If you don't like something, change it. If you can't change it, change your attitude." – Maya Angelou
38. "Always bear in mind that your own resolution to succeed is more important than any other." – Abraham Lincoln
39. "Listen. I wish I could tell you it gets better. But, it doesn't get better. You get better." – Joan Rivers
40. "Each year's regret are envelopes in which messages of hope are found for the new year." – John R. Dallas
41. "What a wonderful thought it is that some of the best days of our lives haven't even happened yet." – Anne Frank
42. "Go confidently in the direction of your dreams." – Henry David Thoreau
43. "You do not find the happy life. You make it." – Camilla Eyring Kimball​
44. "Year's end is neither an end nor a beginning but a going on." – Hal Borland
45. "If you're brave enough to say goodbye, life will reward you with a new hello." – ​Paulo Coehlo​
46. "Strength shows not only the ability to persist, but the ability to start over." – F. Scott Fitzgerald
47. "As long as I am breathing, in my eyes, I am just beginning." – Criss Jami
48. "Character is the ability to carry out a good resolution long after the excitement of the moment has passed." – Cavett Robert
49. "Every time you tear a leaf off a calendar, you present a new place for new ideas." – Charles Kettering
50. "There are far better things ahead than any we leave behind." – C.S. Lewis
Thanks for checking out the best New Year Quotes. Feel free to share the quotes with your friends. Leave a comment below and which are your favourite New Year Quotes ?
See also:
Teamwork Quotes | Single Quotes | Missing Someone Quotes | Baby Quotes | Butterfly Quotes |Aesthetic Quotes |Alone Quotes |Sarcastic Quotes
You can find us at – Facebook | Instagram | LinkedIn | Pinterest | Twitter