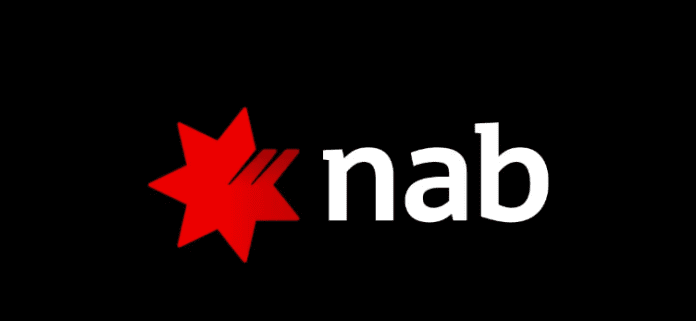 A former Senior Business Analyst at the esteemed National Australia Bank (NAB) has raised serious concerns over his sudden dismissal, shedding light on alleged unfair treatment and mismanagement within the organization. The individual, who arrived in Melbourne to pursue his Masters, had long held the dream of working for National Australia Bank. However, his experience took an unexpected turn, culminating in his removal from the company in May 2023.
The dismissed employee, who had joined NAB's team at 395 Bourke Street in January 2023, alleges that he was not given a fair chance to meet expectations, and was unjustly let go.
The former Senior Business Analyst contends that his involvement in significant projects were not accurately portrayed in the dismissal decision. He claims that evidence and updates that were provided after the dismissal, was overlooked by NAB. A particular project had approvals from various teams and was declared "on track." However, it was portrayed in the dismissal letter, the project was not on track and required more time, money and resources.
Similarly, in another project, the former employee states that a process map was created and shared with stakeholders. A walkthrough session, involving graphic designers and Rhobelle Morrison, was conducted to ensure alignment. The dismissal letter, however, alleged the former employee had not completed a process map, omission of instructions and lack of progress.
See also:
NAB employee accuses big four bank of "boys' club" culture, bullying and pay discrimination
NAB faces big test case over excessive work hours
'It was terrible': Union survey finds 93% of NAB staff work unpaid overtime
NAB to defend trader's unequal pay complaint
High-flying NAB trader makes explosive claim she was paid $150k less than the white men doing the same job 'because she is female, black and not Australian' – and says boss carried a baseball bat on the floor
The former employee has also expressed concerns regarding his managerial interactions. He asserts that his former manager, Rhobelle Morrison, demonstrated a lack of understanding of her role as a product owner and manager, leading to miscommunication and unmet expectations. Additionally, Morrison's manager, Gail Rushworth, was reportedly unresponsive in alleviating workload pressure.
Further issues emerged during the former Senior Business Analyst first performance meeting with Rhobelle Morrison. Morrison's apparent inability to identify the employee's skills and qualities, coupled with the absence of predefined performance metrics, painted a picture of unclear expectations.
Moreover, an episode involving a specific task's time estimation showcased Morrison's disregard for advice from colleagues, leading to a cancelled session. Moreover, Morrison's inquiry about the possibility of the former Senior Business Analyst working from home while on sick leave raised further eyebrows.
The dismissal letter, delivered by his manager, Saurabh Chawla, cited specific performance-related issues. Revelations about Saurabh Chawla's managerial approach at National Australia Bank (NAB) have also raised concerns regarding communication and support within the workplace. Chawla assumed the role of the former Senior Business Analyst's new manager in April 2023 mid.
A lack of materials and guidance provided by Chawla led to difficulties in project delivery, despite repeated requests for support. Moreover, a canceled meeting, where Chawla claimed the employee had not accepted the invitation when the employee had accepted the meeting, highlighted potential miscommunication issues.
Chawla's minimal participation in team standups further hinted at a detached managerial style. A significant revelation came during the employee's final meeting with Chawla, where the former Senior Business Analyst was informed of the necessity to handle multiple projects simultaneously, potentially requiring him to work beyond the standard 40-hour week.
These insights shed light on potential gaps in management practices at NAB, emphasizing the importance of clear communication, timely support, and active participation from supervisors. The case underscores the significance of fostering an environment that promotes effective collaboration, managerial involvement, and adequate guidance for employees in order to ensure both individual and organizational success.
See also:
Baseball bat was 'fidget toy', not 'brandished': NAB
Major bank slapped with human rights complaint
Own NAB shares? Here's why the bank is being ordered to open its books
NAB staff claim 'dehumanising' overwork causing physical and mental health problems
NAB bank worker takes her employer to Fair Work Commission over bullying and harassment at Finley branch
On a similar note, Dikele Diawara, a Black woman from France at NAB claims she also endured years of underpayment, racial, and sexual discrimination, ignored by management, and even threatened with a baseball bat. She filed a human rights complaint against the bank, asserting she suffered discrimination by her boss, Tim McCaughey and neglect from the predominantly male trading team.
Despite presenting his case and evidence, Natasha Stevenson, Consultant from NAB Employee Relations, People and Culture team, allegedly declined to further investigate the matter, reinforcing the employee's perception of a lack of fairness and support within the organization. Additionally, Katie Dempster, manager from Employee Relations Services also refused to take any accountability and declined to comment further.
The collective incidents has ignited discussions on workplace treatment, managerial responsibilities, and the importance of fair evaluations in organizations. As the former Senior Business Analyst seeks support and attention to address his concerns, questions about the working culture at NAB and the well-being of employees have come to the forefront.
The Fair Work Commission – Who are they?
Australia's Fair Work Commission is the nation's independent workplace relations tribunal, a guiding force for equitable employment conditions. Beyond maintaining minimum wages, this body ensures a balanced work environment.
From fostering fair negotiations between employers and staff to addressing termination issues like unfair dismissal and safeguarding employees' rights, the Commission serves as a shield against workplace injustices. It confronts concerns like bullying, sexual harassment, and parental leave extensions. Notably, it wields authority to manage strikes, offering mediation and public hearings to tackle workplace disputes. From equal pay claims to overseeing business transitions, this Commission champions fairness while regulating unions and employers.
What application can I lodge at The Fair Work Commission?
| | |
| --- | --- |
| Application Topic | Application Type |
| Termination of Employment | F2 – Unfair dismissal application |
| Disputes | F8 – General protections application involving dismissal |
| Disputes | F8C – General protections application not involving dismissal |
| Disputes | F9 – Application for the Commission to deal with an unlawful termination dispute |
| Agreement/Award | F16 – Application for approval of an enterprise agreement (other than a green fields agreement) |
You can find us at – Facebook | Instagram | LinkedIn | Pinterest | Twitter