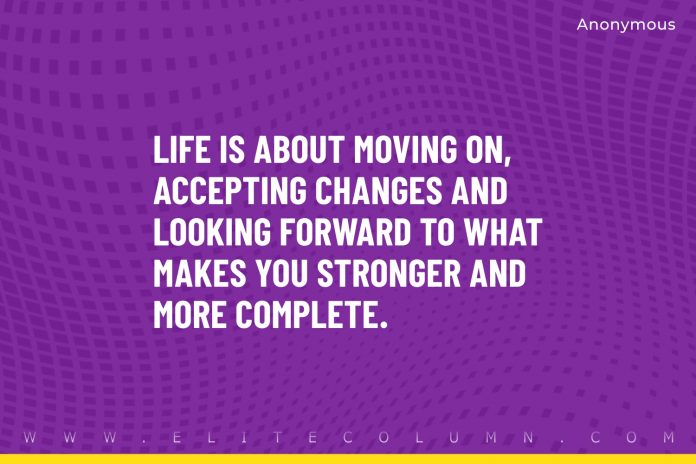 Check out 27 Moving Forward Quotes today.
27 Best Moving Forward Quotes
1. "Study the past if you would define the future." – Confucius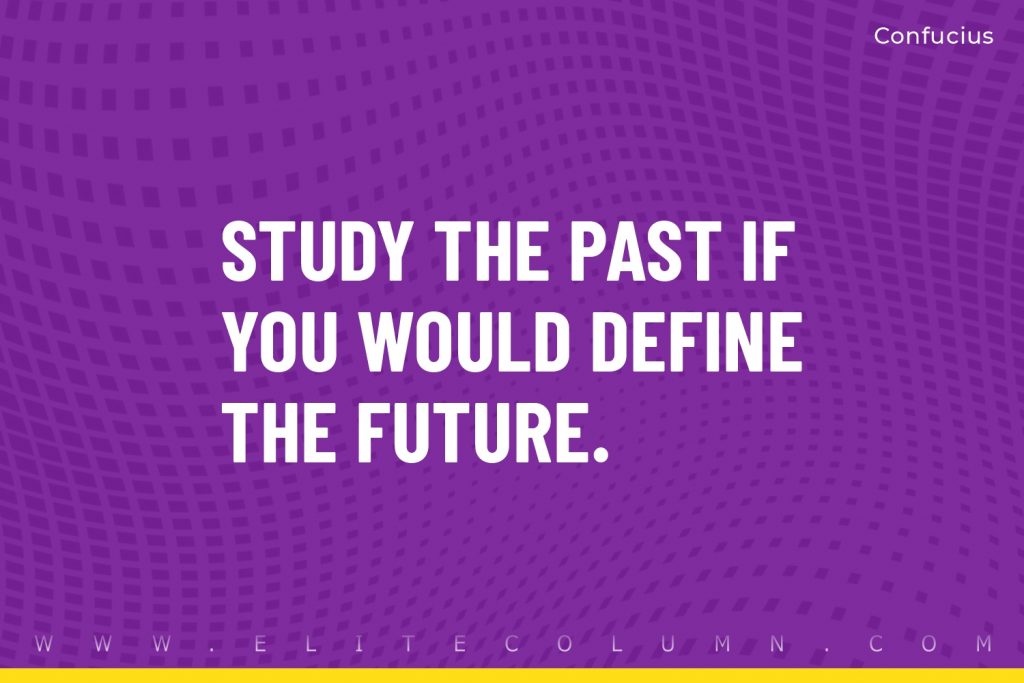 2. "I have to get my life back on track. Order as an antidote to chaos. Calm after the storm." – Susane Colasanti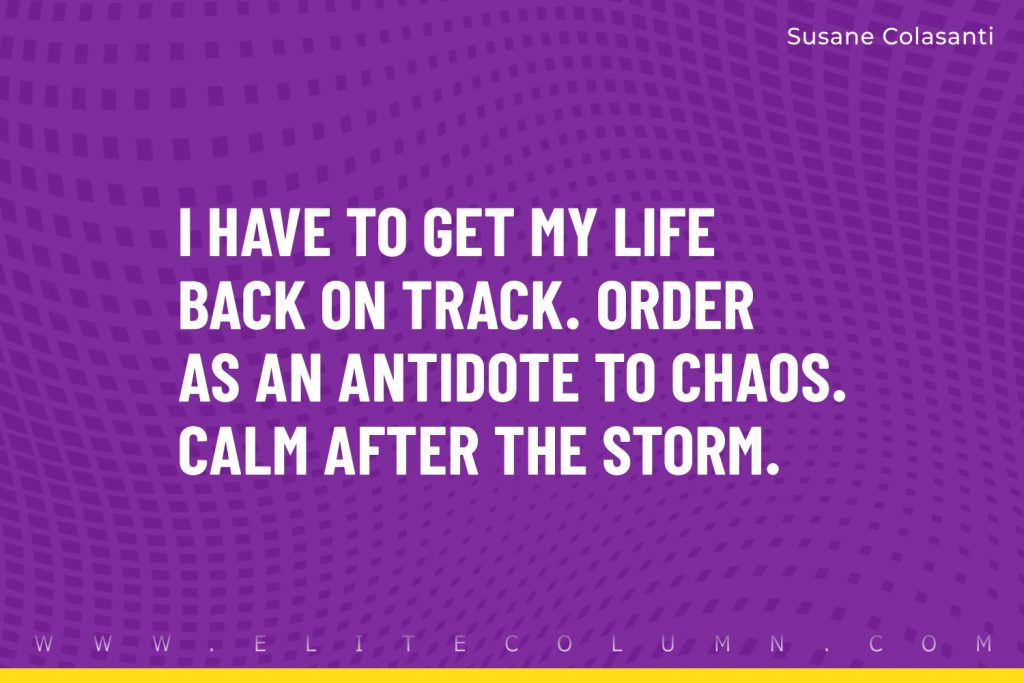 3. "Are the people around you holding you back or empowering you to move forward? If your life is going nowhere, take a look at the group of people you hang around with." – Les Brown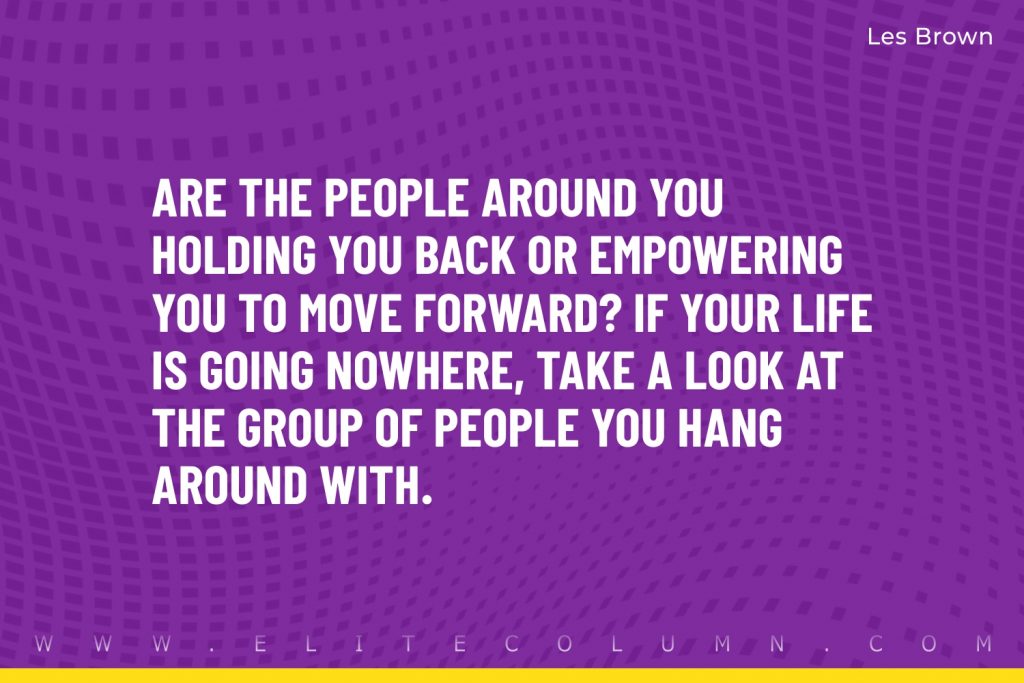 4. "Never give up. When your heart becomes tired, just walk with your legs – but move on." – Paulo Coelho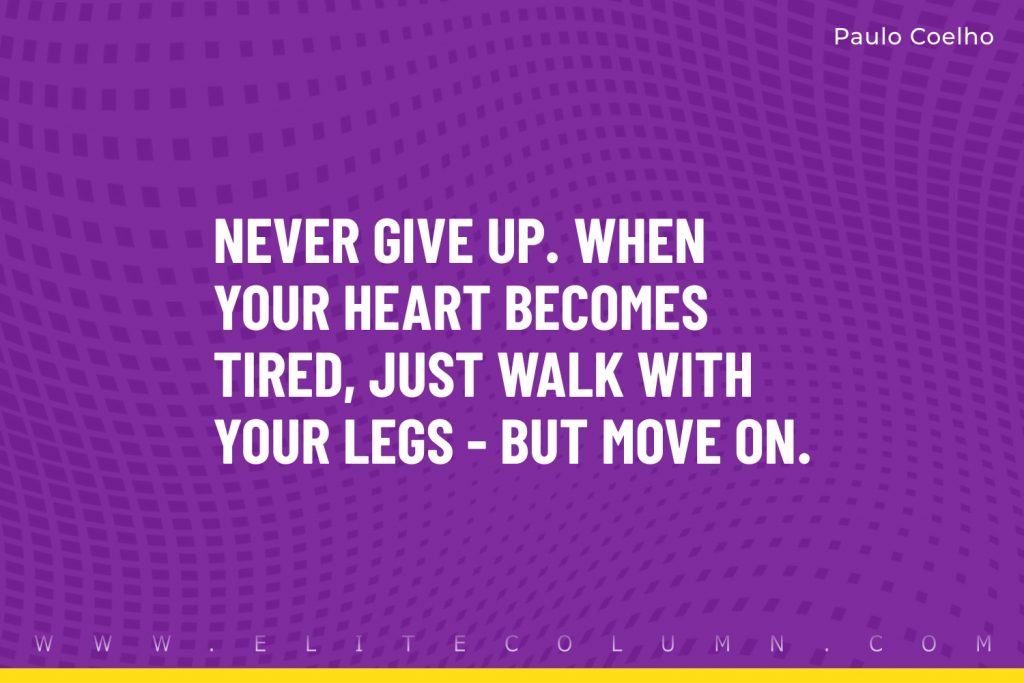 5. "Take the changes in stride, and understand that you may have setbacks. Instead of focusing on that, make sure to keep moving forward." – Esther King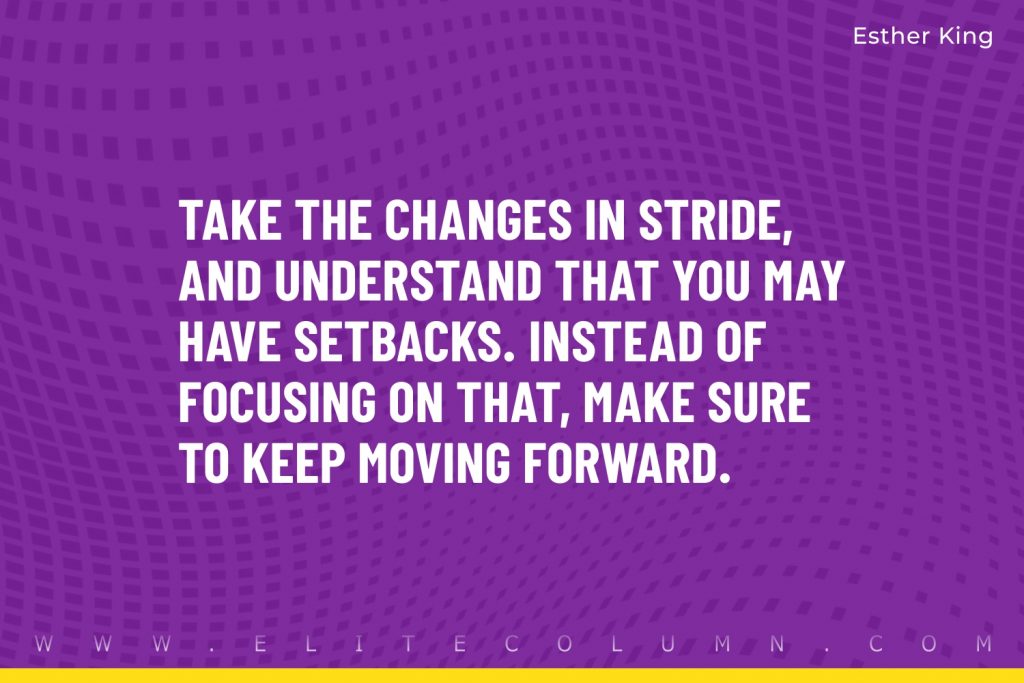 6. "Life is about moving on, accepting changes and looking forward to what makes you stronger and more complete." – Anonymous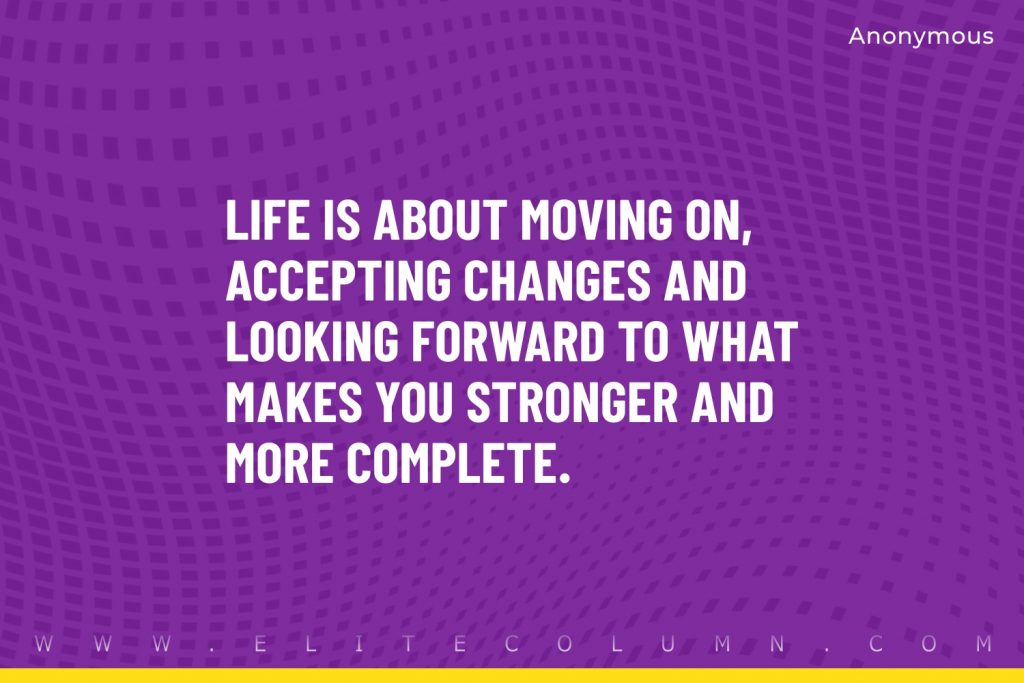 7. "It's always been my philosophy: Turn the page. If something falls through, turn the page. It's over with, get used to it, get on with it. Very simple. It's always worked for me." – Anonymous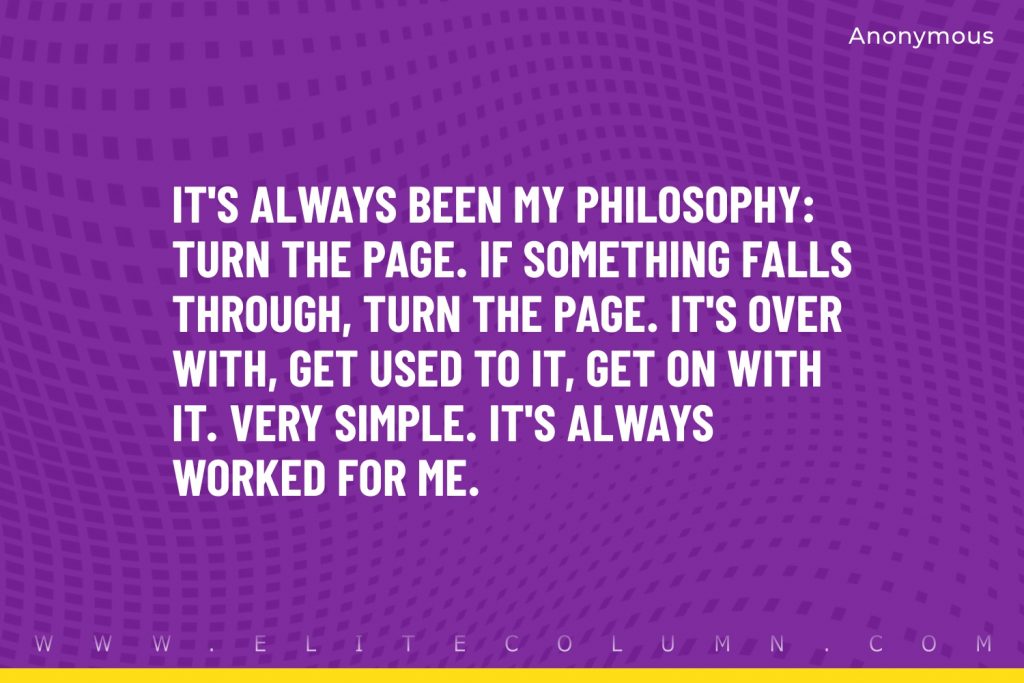 8. "If a castle gets destroyed, you just build a new one. If you wanted me to I'd build them over and over. Let's build them together." – Fuyumi Soryo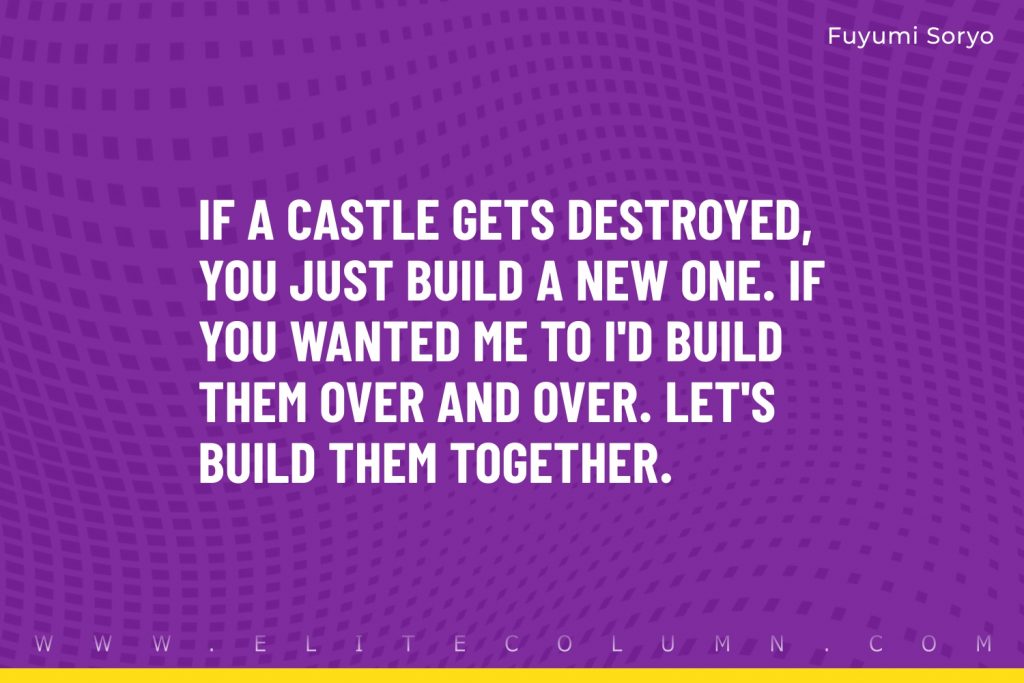 9. "Maybe we tried to leave as much memories of ourselves with each other because we knew one day we wouldn't be together any more." – Makoto Shinkai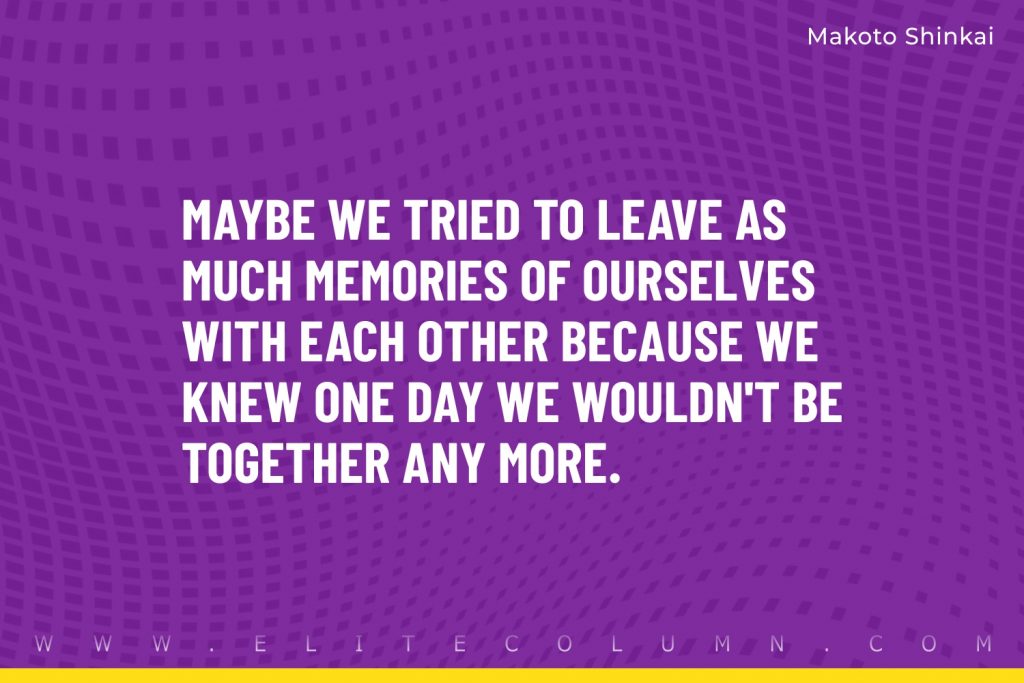 10. "No matter how much darkness life brings, fight, because darkness can't exist without lights. As long as we're alive and trying, we'll get through this hell. – Jessica E. Larsen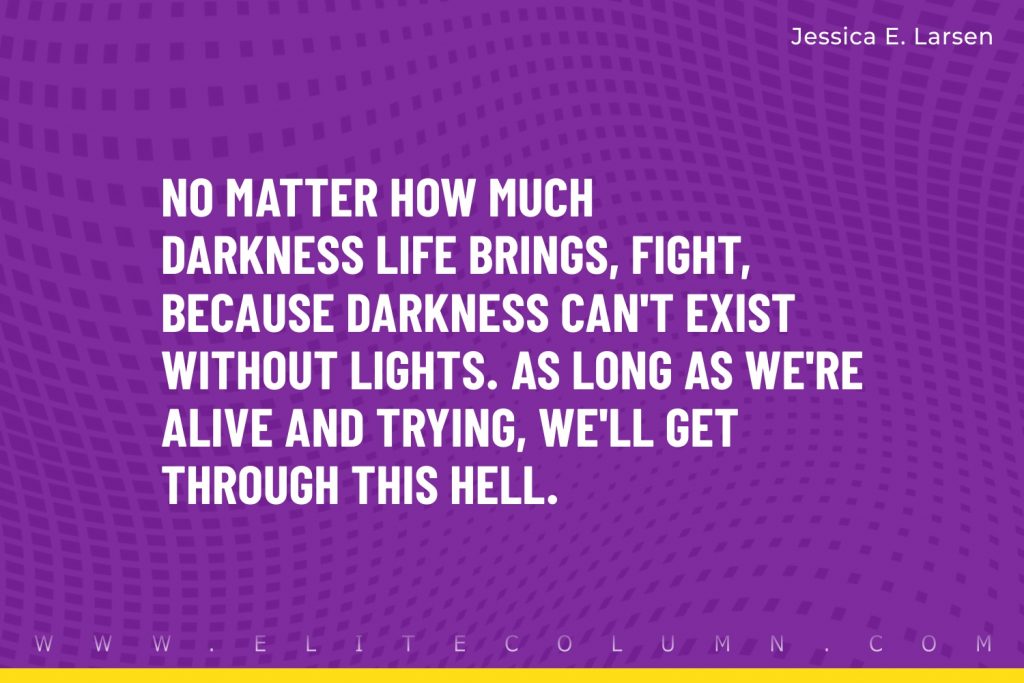 11. "When the world is at your back, and your heart is at your feet… the best way to go on is to just "be"." – Jennifer Varnadore
12. "You will repeatedly feel like giving up on your goal. Do not ever give up." – Avinash VS

13. "I can't take back the past, but I can fight for the future." – Shannon A. Thompson

14. "Don't dwell on what went wrong. Instead, focus on what to do next. Spend your energy moving forward together towards an answer." – Denis Waitley
15. "You can clutch the past so tightly to your chest that it leaves your arms too full to embrace the present." – Jan Glidewell
16. "Moving forward first requires a step to be taken." – Chase S.M. Neill
17. "Those who move forward with a happy spirit will find that things always work out." – Gordon B. Hinkley
18. "It is important for us to let go of the hurt and pain our past left behind and open up to the possibilities of what the future may hold." – Ron Walker
19. "When you bring peace to your past, you can move forward to your future." – Anonymous
20. "Don't be afraid if things seem difficult in the beginning. That's only the initial impression. The important thing is not to retreat; you have to master yourself." – Olga Korbut
21. "Just keep moving forward and don't give a damn about what anybody thinks. Do what you have to do, for you." – Johnny Depp
22. "Starting over can be challenging, but also it can be a great opportunity to do things differently." – Catherine Pulsifer
23. "You don't have to have it all figured out to move forward. Just take the next step." – Anonymous
26. "If you make a mistake, no matter what, correct your error and keep moving forward." – Alex Altman

27. "Let's dare to promote ourselves to better 'us' by working hard and moving forward instead of regretting and rewinding the past." – Pantea Kalhor
Thanks for checking out the best Moving Forward Quotes. Feel free to share the quotes with your friends. Leave a comment below and which are your favourite Moving Forward Quotes ?
See also:
Autumn Quotes | Winter Quotes | Spring Quotes | Summer Quotes | Finding Yourself Quotes | Good Quotes |Thanksgiving Quotes
You can find us at – Facebook | Instagram | LinkedIn | Pinterest | Twitter