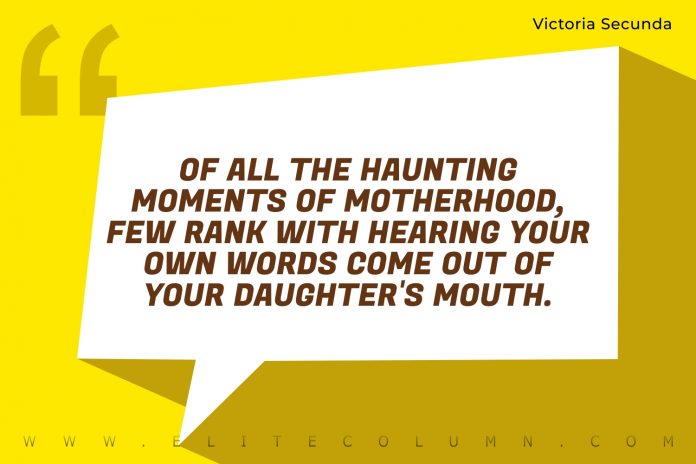 Check out 50 Mother Daughter Quotes today.
50 Best Mother Daughter Quotes
1. "Mother and daughter got on very well indeed, with a deep affection founded on an almost complete misunderstanding." – Mary Stewart
2. "A mother's love for her child is like nothing else in the world. It knows no law, no pity, it dares all things and crushes down remorselessly all that stands in its path." – Agatha Christie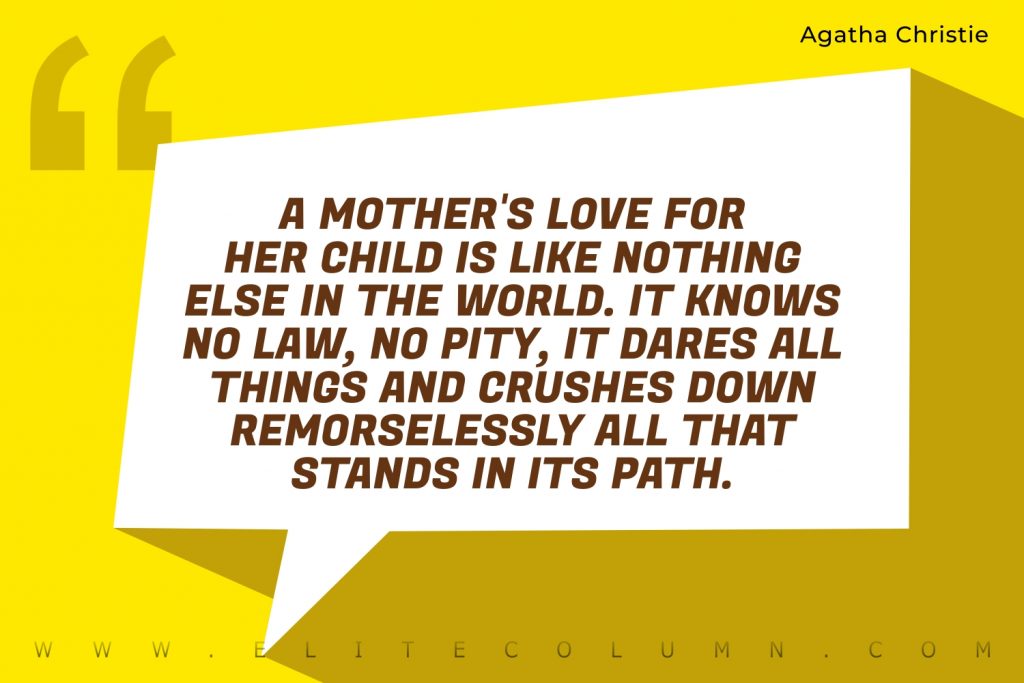 3. "Having a little girl has been like following an old treasure map with the important paths torn away." – Heather Gudenkauf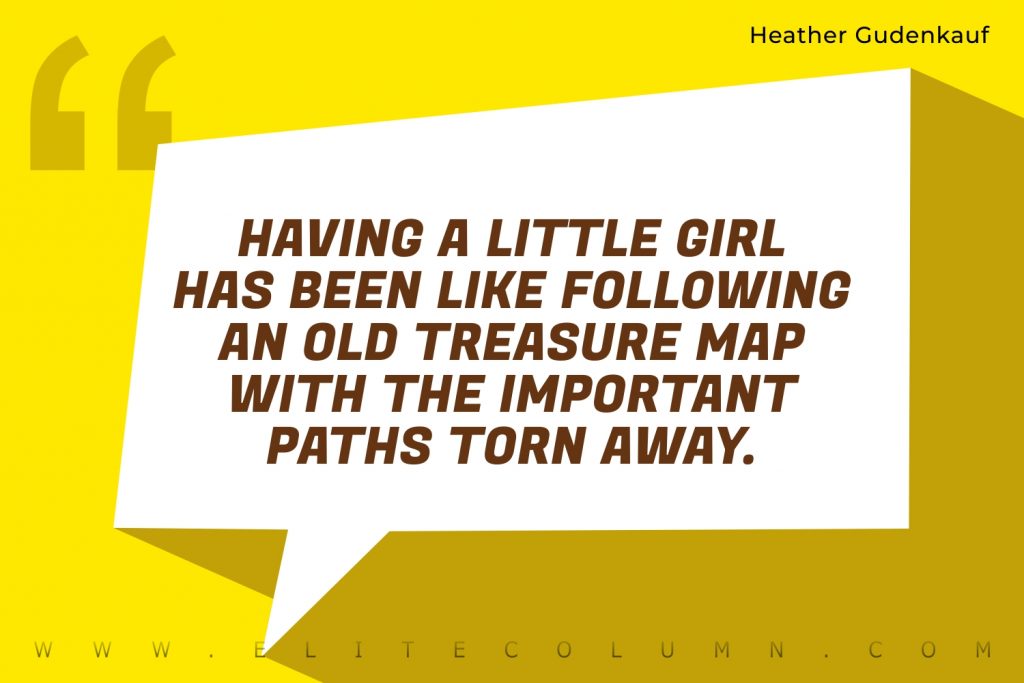 4. "Of all the haunting moments of motherhood, few rank with hearing your own words come out of your daughter's mouth." – Victoria Secunda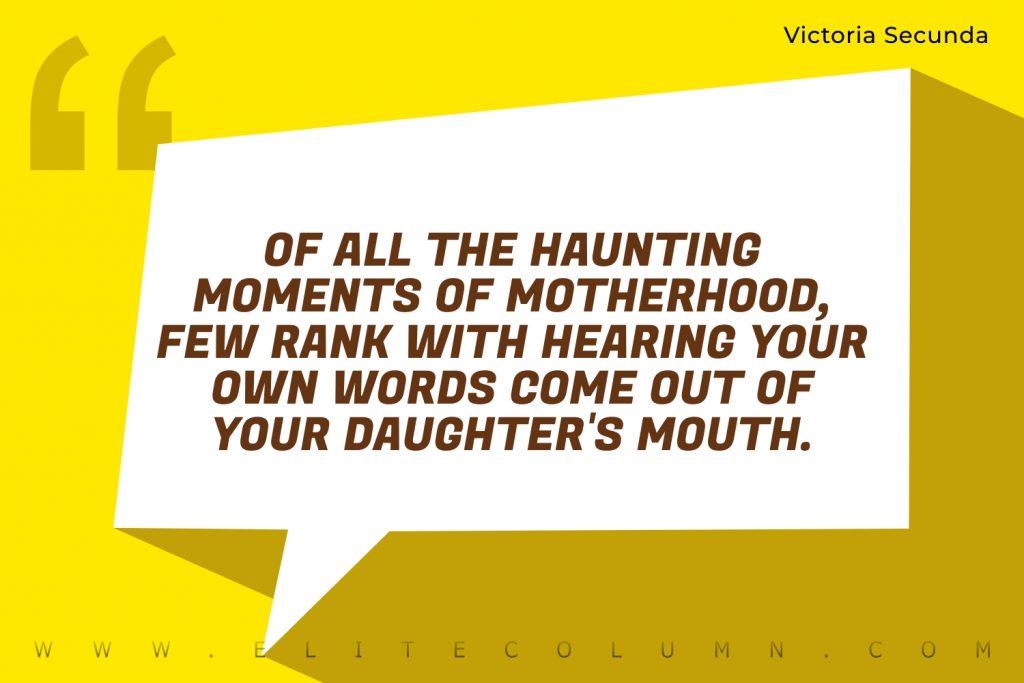 5. "I did not give you the gift of life, life gave me the gift of you." – Anonymous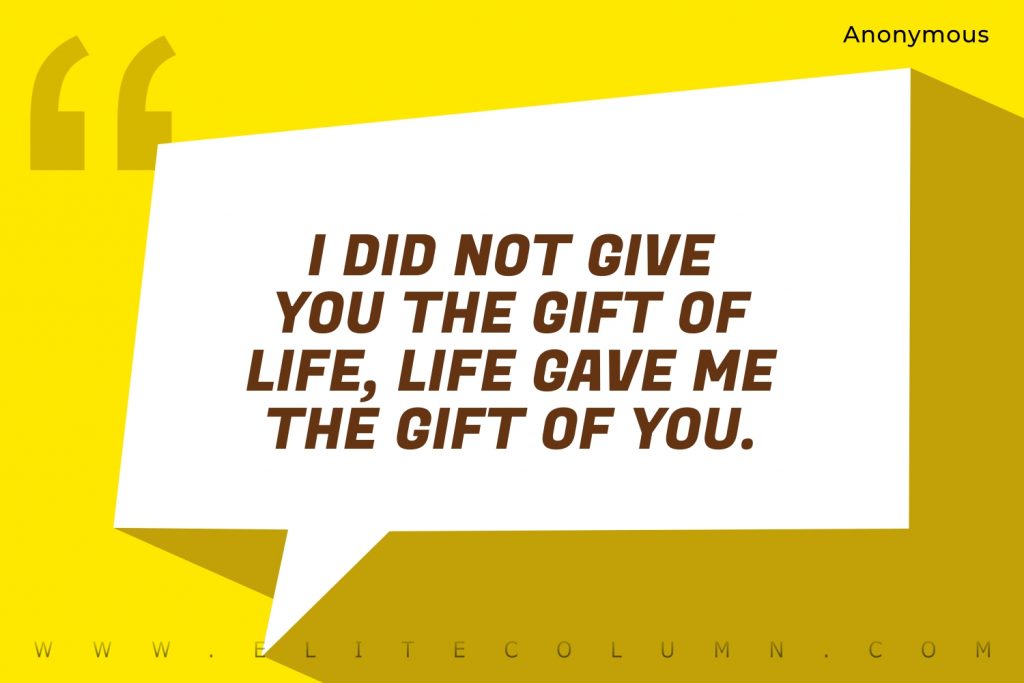 6. "The woman who is my best friend, my teacher, my everything: Mom." – Sandra Vischer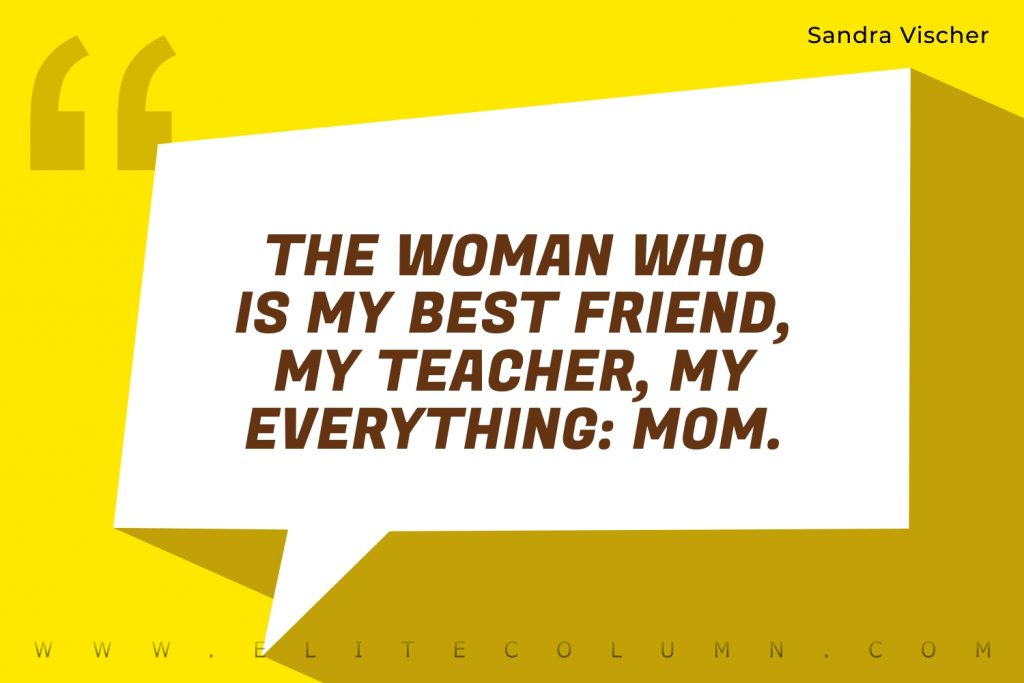 7. "My daughter makes me laugh with her incredibly humorous take on the world. Everything makes her laugh, and I aspire to take in the world the same shoes she does." – Anonymous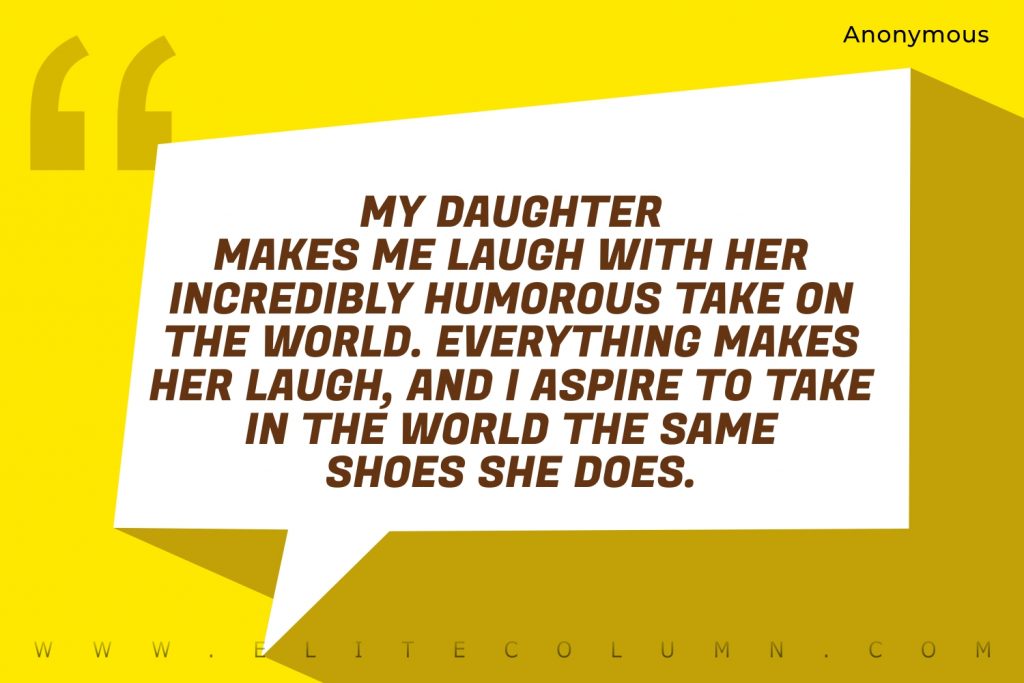 8. "My mom is literally a part of me. You can't say that about many people except relatives, and organ donors." – Carrie Latet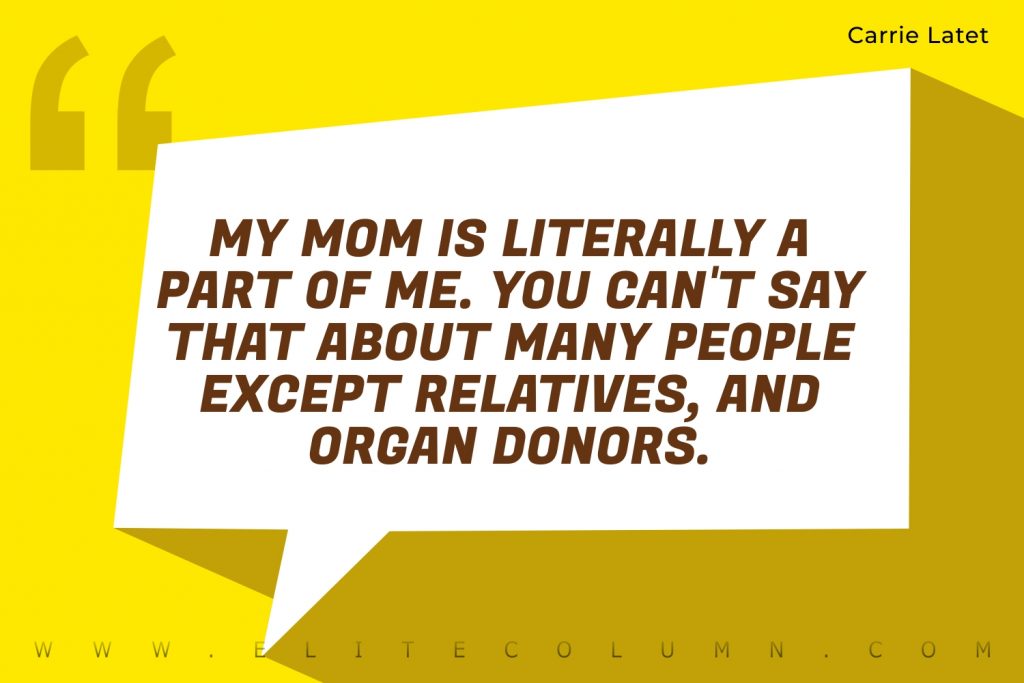 9. "My mother wanted me to be her wings, to fly as she never quite had the courage to do. I love her for that. I love the fact that she wanted to give birth to her own wings." – Erica Jong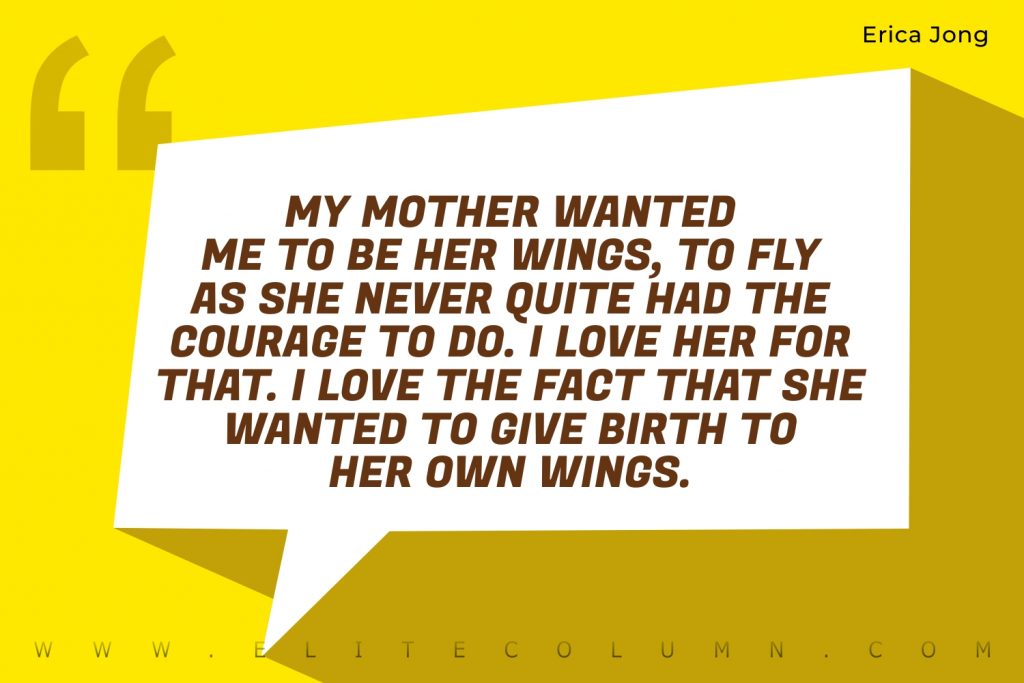 10. "A mother is the only person in the world who can turn daughter's worries and fears into happiness." – Anonymous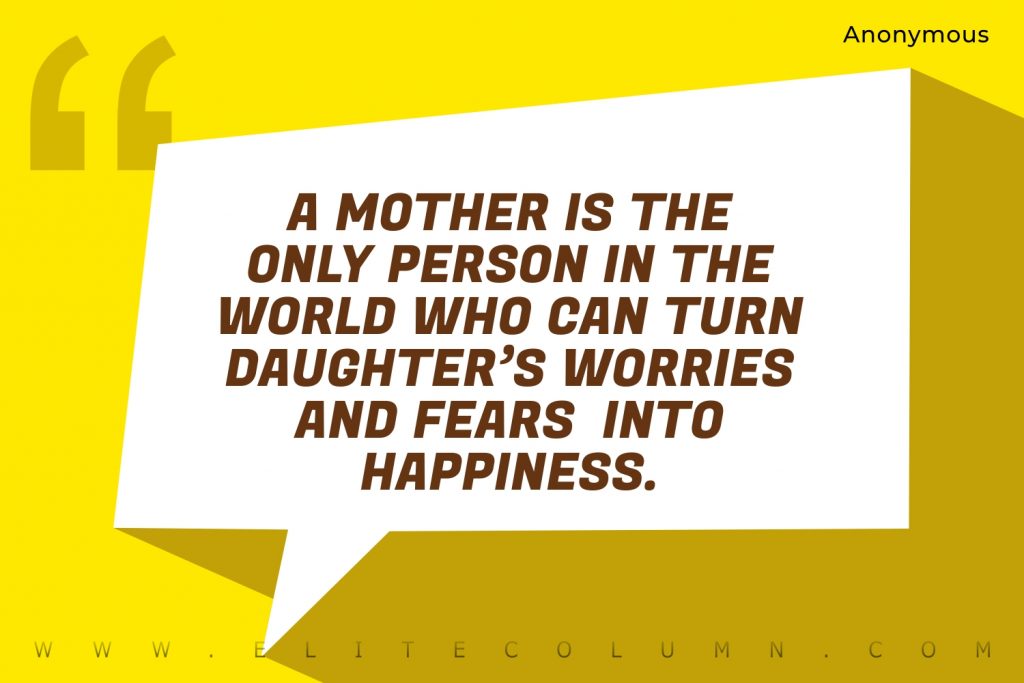 11. "A daughter is one of the most beautiful gifts this world has to give." – Laurel Atherton
12. "I love our daughters more than anything in the world, more than life itself. So for me, being Mom-in-Chief is, and always will be job number one." – Michelle Obama
13. "I told my mom she was invading my personal space and she said I came out of her personal space." – Anonymous
14. "A daughter is God's way of saying, 'Thought you could use a lifelong friend.'" – Anonymous
15. "She's my best friend she's everything to me. It's always just been me and her against the world." – Jacqueline Middleton
16. "The only love between a mother and a daughter can't be changed and only this love has no limits. It grows with every single day and never fades." – Anonymous
17. "My mother was my first country, the first place I ever lived." – Nayyirah Waheed
18. "A mother's arms are more comforting than anyone else's." – Diana
19. "One of the most important relationships we'll have is the relationship we have with our mothers." – Iyanla Vanzant
20. "Mothering is a mysterious task. First, you create an intimate, all-consuming attachment with your daughter, then you spend the rest of your life learning to let her go." – Judy Ford
21. "What's it like to have the greatest daughter in the world? I don't know ask your grandmother." – Anonymous
22. "I cannot forget my mother. She is my bridge. When I needed to get across, she steadies herself long enough for me to run across safely." – Renita Weems
23. "A mother who radiates self-love and acceptance actually vaccinates her daughter against low self-esteem." – Naomi Wolf
24. "I am a princess not because I have a prince, but because a queen raised me." – Anonymous
25. "By the time you realize your mother was right, you have a daughter who thinks that you're wrong." – Sada Malhotra
26. "A daughter is someone you laugh with, dream with, and love with all your heart." – Anonymous
27. "My mom taught me a woman's mind should be the most beautiful part of her." – Sonya Teclai
28. "When I'm weak and unpretty, I know I'm beautiful and strong. Because I see myself like my mother does." – Lauren Alaina
29. "A daughter is just a little girl who grows up to be your best friend." – Anonymous
30. "There were times, in middle school and junior high, I didn't have a lot of friends. But my mom was always my friend. Always." – Taylor Swift
31. "The more a daughter knows the details of her mother's life the stronger the daughter." – Anita Diamant
32. "The older I get, the more I see the power of that young woman, my mother." – Sharon Olds
33. "As they get older, our daughters become more and more like us too." – Amy Newmark
34. "Mother and daughter never truly part, maybe in distance but never in heart." – Anonymous
35."If you ever feel like giving up, just remember there is a little girl watching who wants to be just like you." – Anonymous
36. "A mother's treasure is her daughter." – Catherine Pulsifer
37. "A mother and a daughter always share a special bond, which is engraved on their hearts." – Anonymous
38. "Words are not enough to express the unconditional love that exists between a mother and a daughter." – Caitlin Houston
39. "The first lesson every child of Athena learned: Mom was the best at everything, and you should never, ever suggest otherwise." – Rick Riordan
40. "Always love your mother because you will never get another." – Anonymous
41. "My mother shed her protective love down around me and without knowing why people sensed that I had value." – Maya Angelou
42. "A mother and a daughter have one soul for two, which can't be broken by time, obstacles, distance and insults." – Anonymous
43. "My daughter is my biggest achievement. She is a little star, and my life has changed so much for the better since she came along." – Denise Van Outen
44. "I smile because I'm your daughter. I laugh because there's nothing you can do about it." – Anonymous
45. "We mothers are learning to mark our mothering success by our daughters' lengthening flight." – Letty Cottin Pogrebin
46. "A daughter is the happy memories of the past, the joyful moments of the present, and the hope and promise of the future." – Anonymous
47. "Being a mother and grandmother is the best of the best in my life. My grandchildren multiply the joy my daughters bring me." – Alexandra Stoddard
48. "Mothers are the most dynamic and influential force on the development of a young woman's journey to being herself." – Hillary L. McBride
49. "Many people may be replaced in daughter's life, but nobody can take the mother's place." – Anonymous
50. "Mother-daughter disagreements were, in hindsight, basically mother stating the truth and daughter taking her own sweet time coming around." – Barbara Delinsky
Thanks for checking out the best Mother Daughter Quotes. Feel free to share the quotes with your friends. Leave a comment below and which are your favourite Mother Daughter Quotes ?
See also:
Miss You Quotes | Twin Quotes |God Quotes |Fitness Quotes |Real Friends Quotes |Trust Issues Quotes |Sex Quotes
You can find us at – Facebook | Instagram | LinkedIn | Pinterest | Twitter