Part of the explosion of Dutch EDM DJs who emerged during the 2012-2013 season, Martijn Garritsen, best known as Martin Garrix, kicked off his career in a high-profile way, first landing on the dance charts with his 2012 remix of Christina Aguilera's 'Your Body'. The then-16-year-old DJ spent 2012 remixing Aguilera, signing with Spinnin' Records, and releasing the "BFAM" single in collaboration with Julian Jordan. Martin Garrix quotes will motivate you and EliteColumn brings you the most extraordinary Martin Garrix quotes.
10 Motivational Martin Garrix Quotes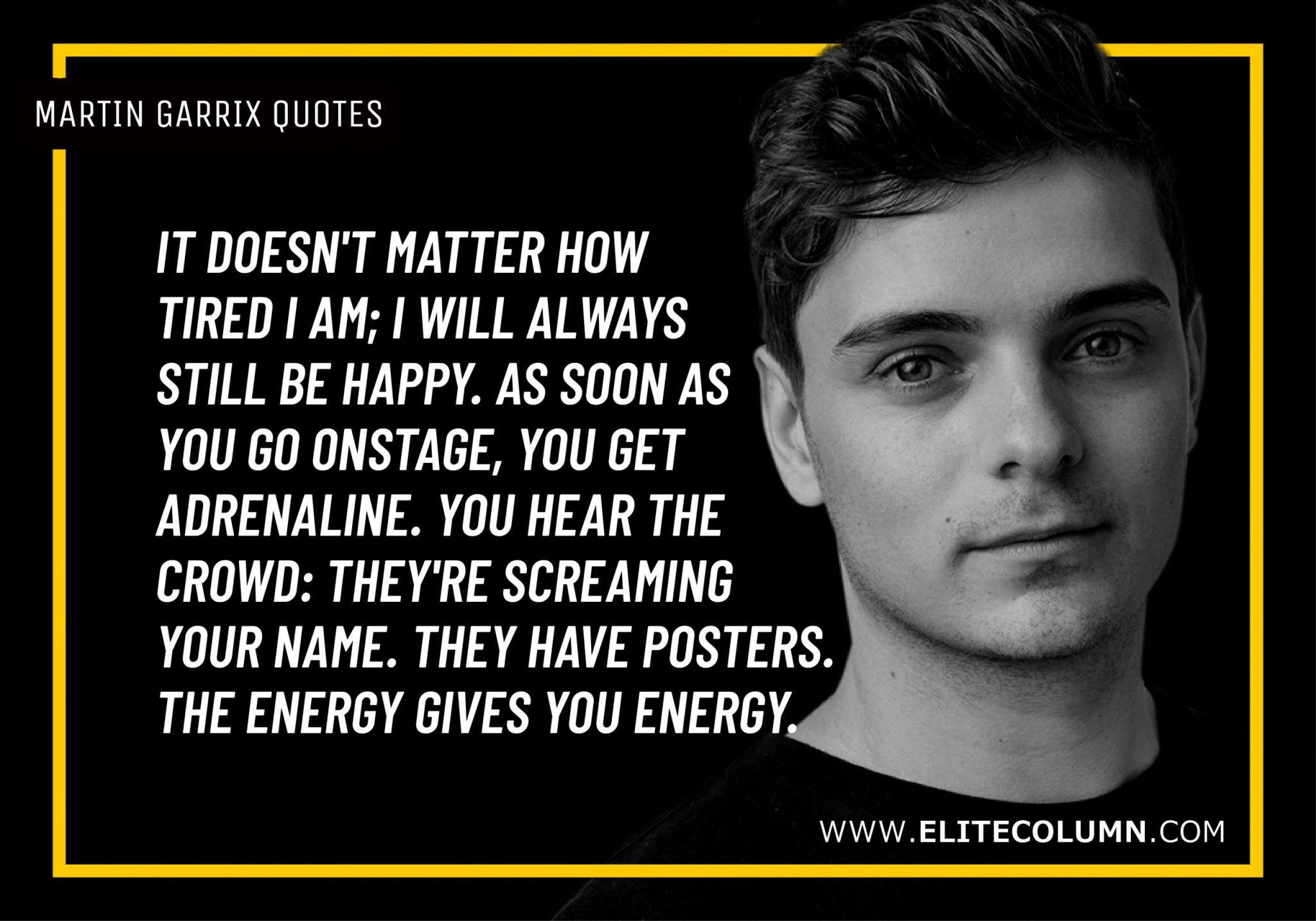 "It doesn't matter how tired I am; I will always still be happy. As soon as you go onstage, you get adrenaline. You hear the crowd: they're screaming your name. They have posters. The energy gives you energy." – Martin Garrix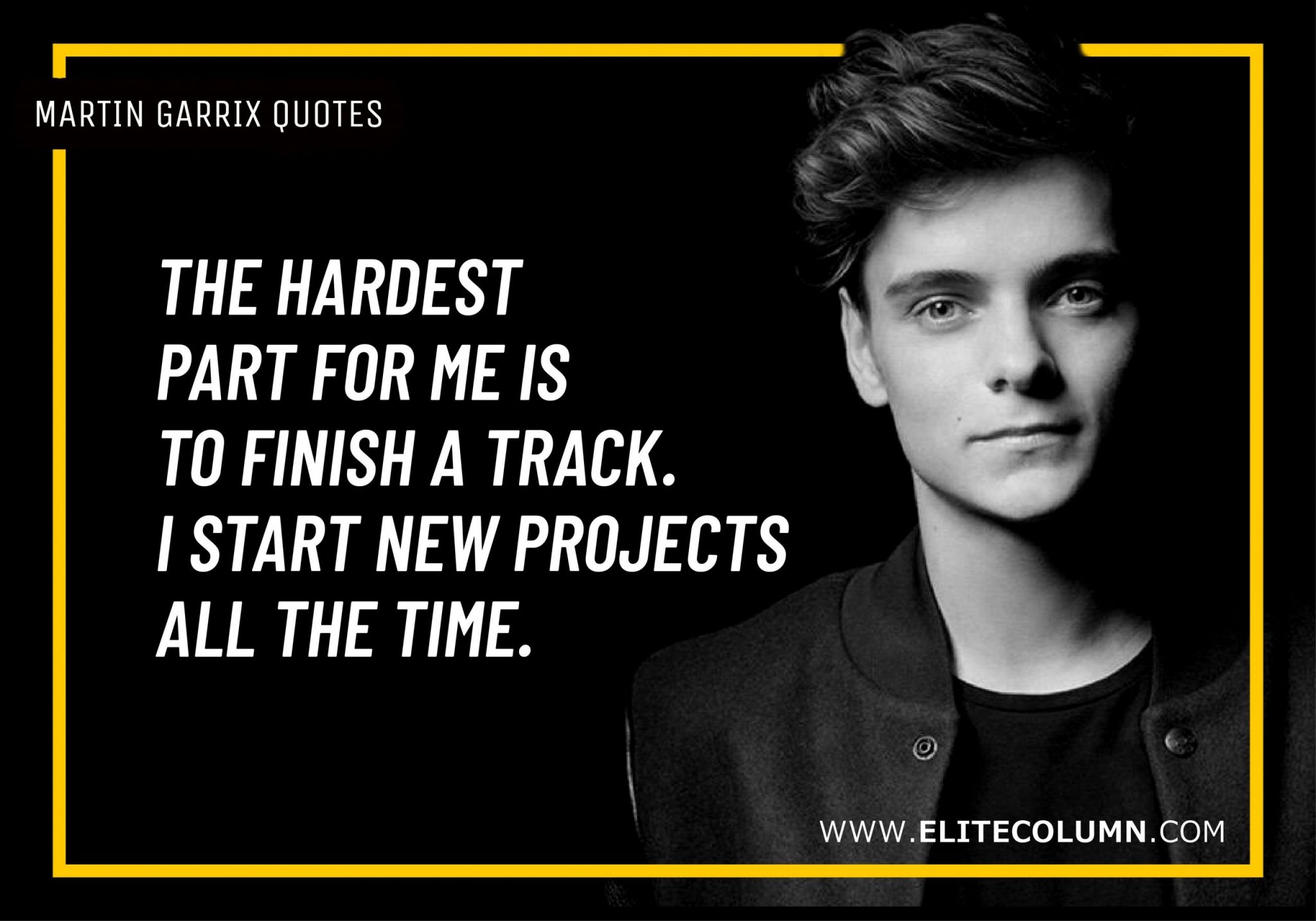 "The hardest part for me is to finish a track. I start new projects all the time." – Martin Garrix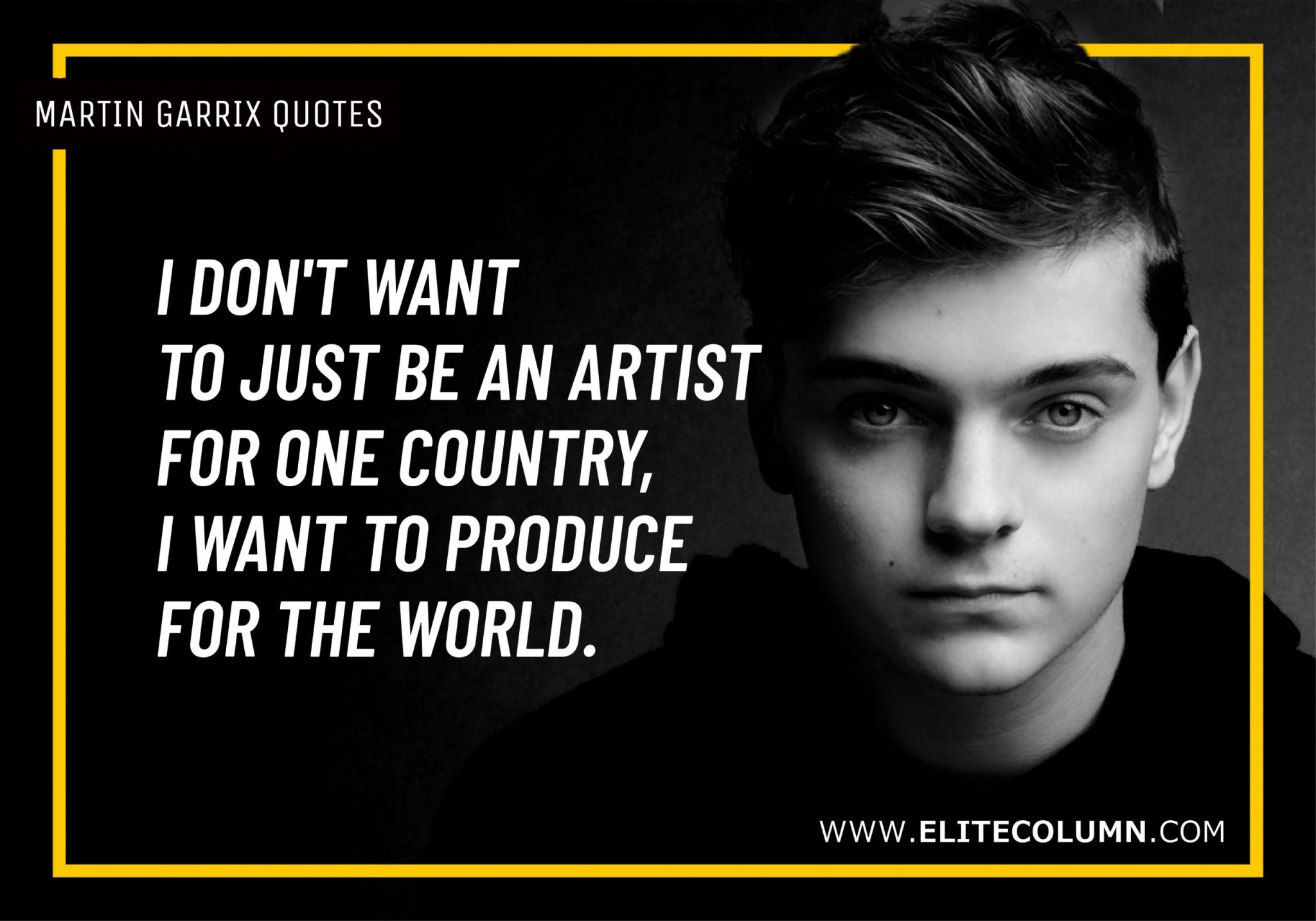 "I don't want to just be an artist for one country, I want to produce for the world." – Martin Garrix
See also:
Tupac Shakur Quotes | Lady Gaga Quotes | Jay Z Quotes | Demi Lovato Quotes | Harry Styles Quotes | Chester Bennington Quotes | Beyonce Quotes | Katy Perry Quotes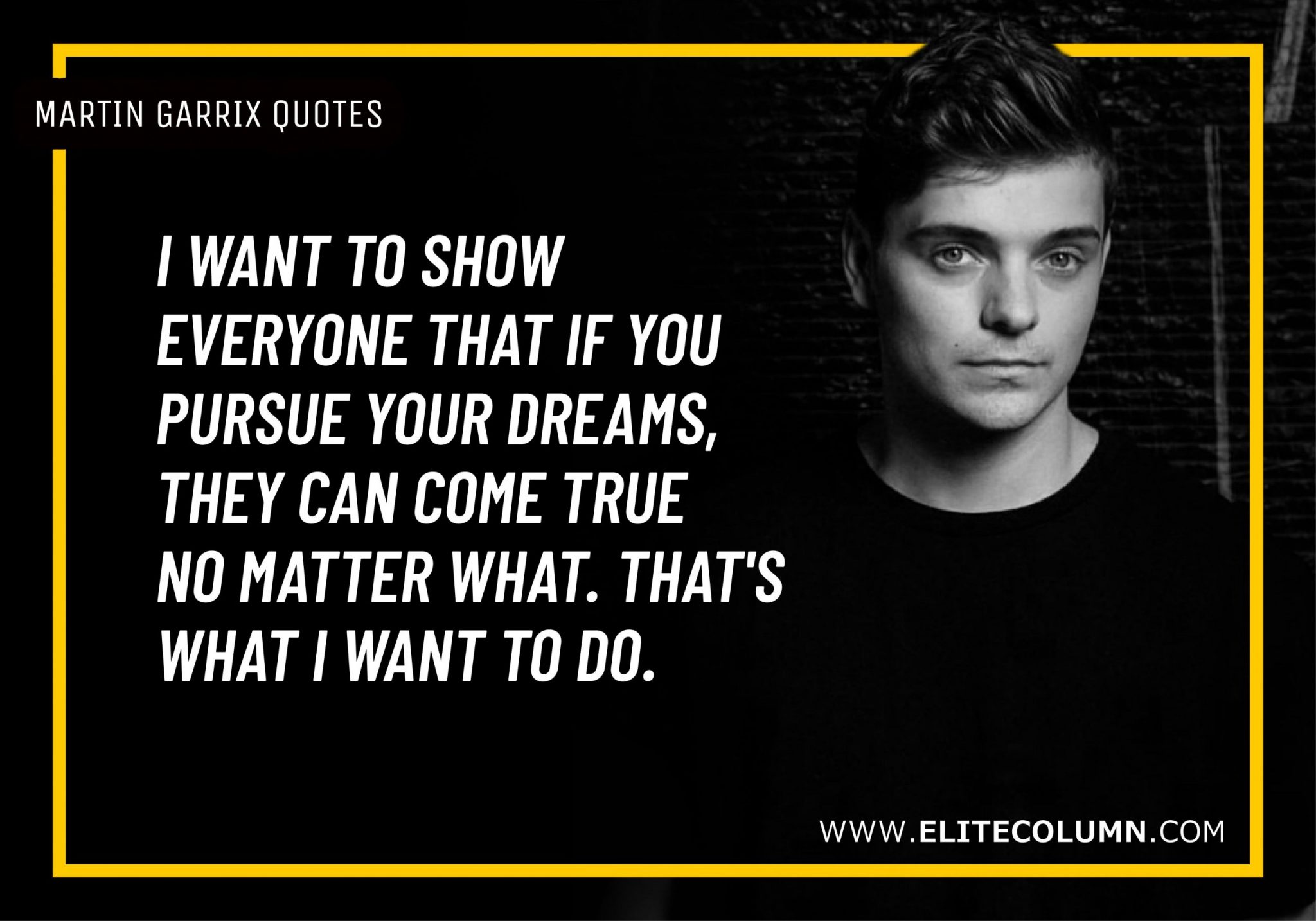 "I want to show everyone that if you pursue your dreams, they can come true no matter what. That's what I want to do." – Martin Garrix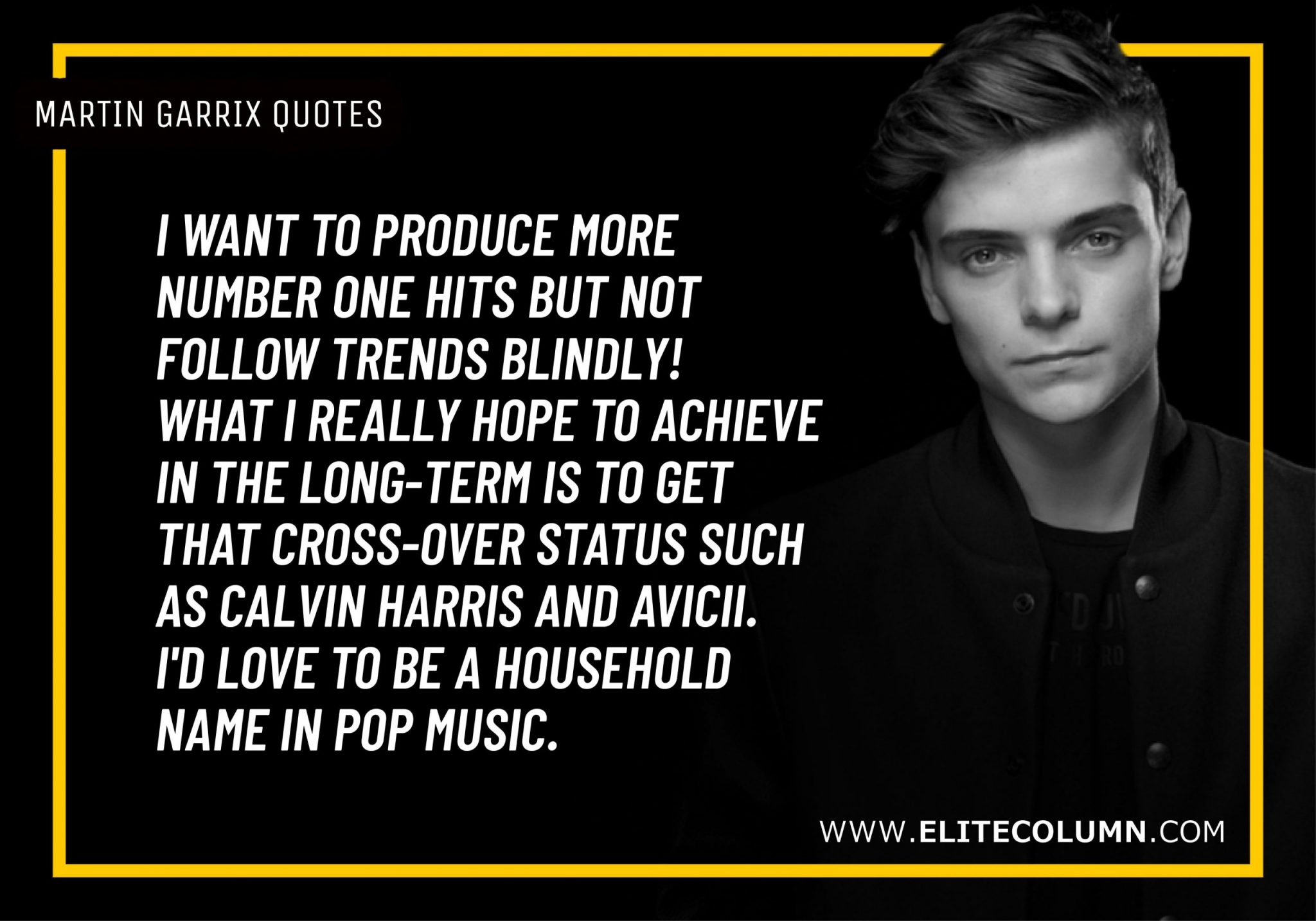 "I want to produce more number one hits but not follow trends blindly! What I really hope to achieve in the long-term is to get that cross-over status such as Calvin Harris and Avicii. I'd love to be a household name in pop music." – Martin Garrix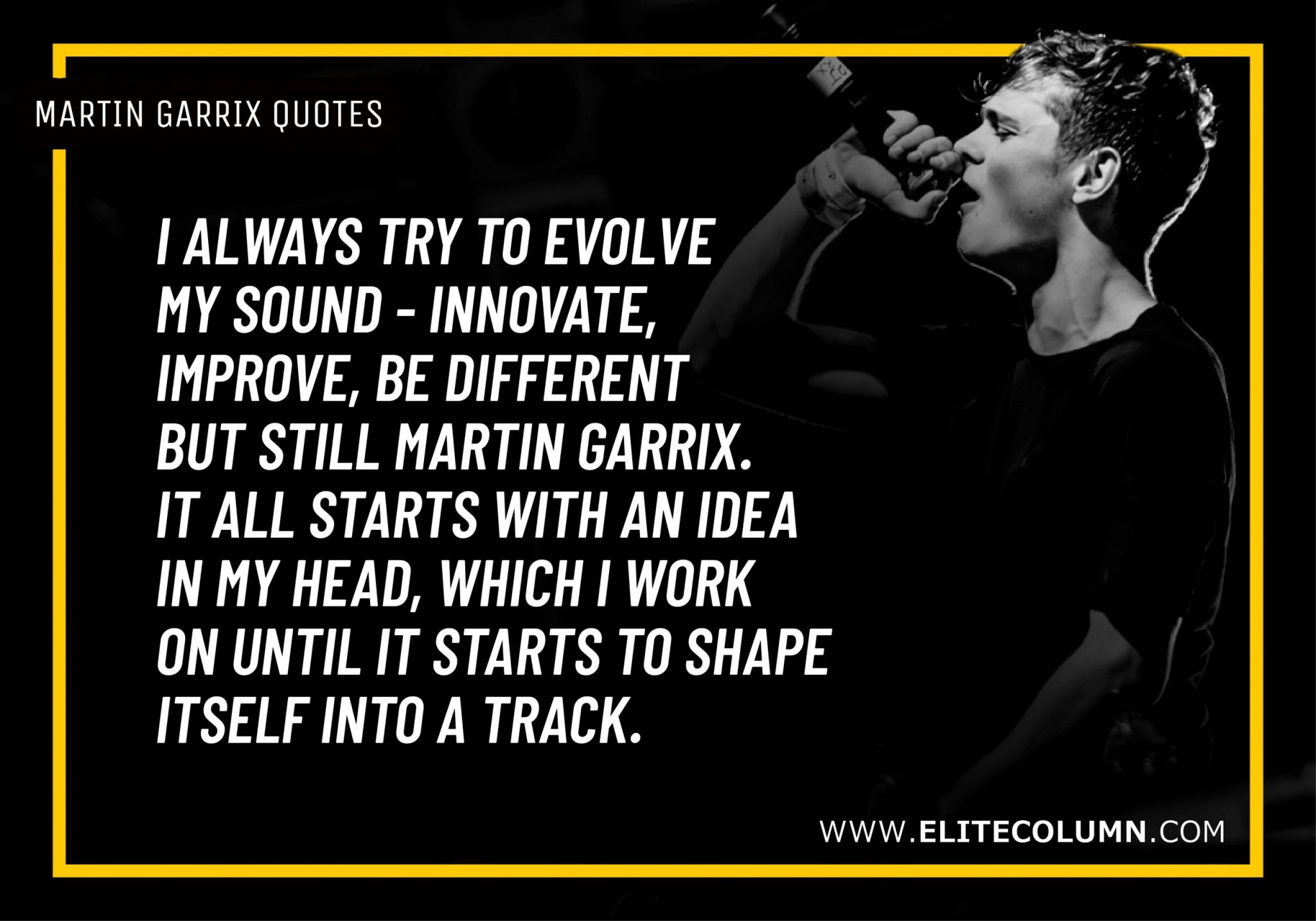 "I always try to evolve my sound – innovate, improve, be different but still Martin Garrix. It all starts with an idea in my head, which I work on until it starts to shape itself into a track." – Martin Garrix
See also:
Ariana Grande Quotes | Madonna Quotes | Bruno Mars Quotes | Kanye West Quotes | Rihanna Quotes | Drake Quotes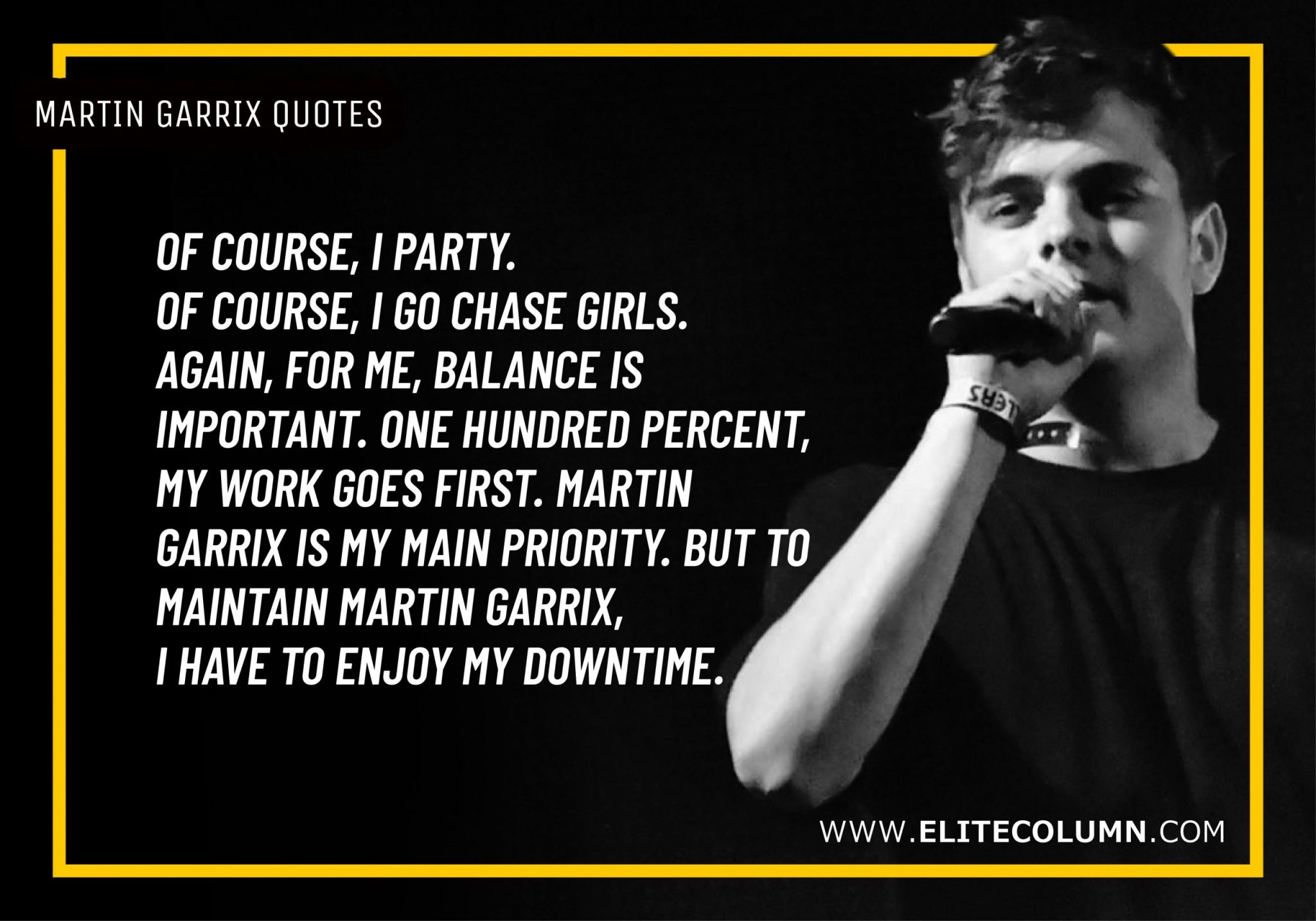 "Of course, I party. Of course, I go chase girls. Again, for me, balance is important. One hundred percent, my work goes first. Martin Garrix is my main priority. But to maintain Martin Garrix, I have to enjoy my downtime." – Martin Garrix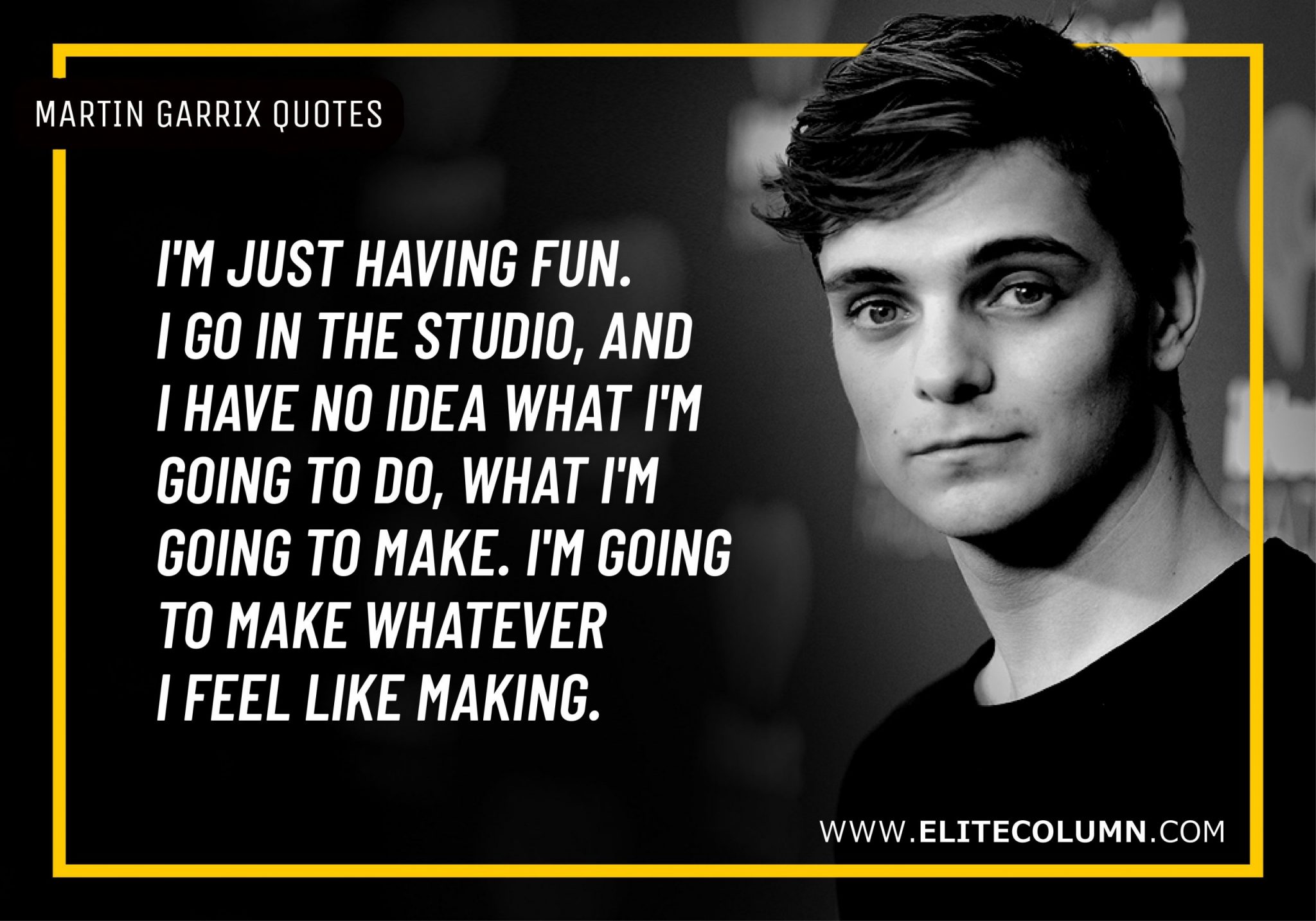 "I'm just having fun. I go in the studio, and I have no idea what I'm going to do, what I'm going to make. I'm going to make whatever I feel like making." – Martin Garrix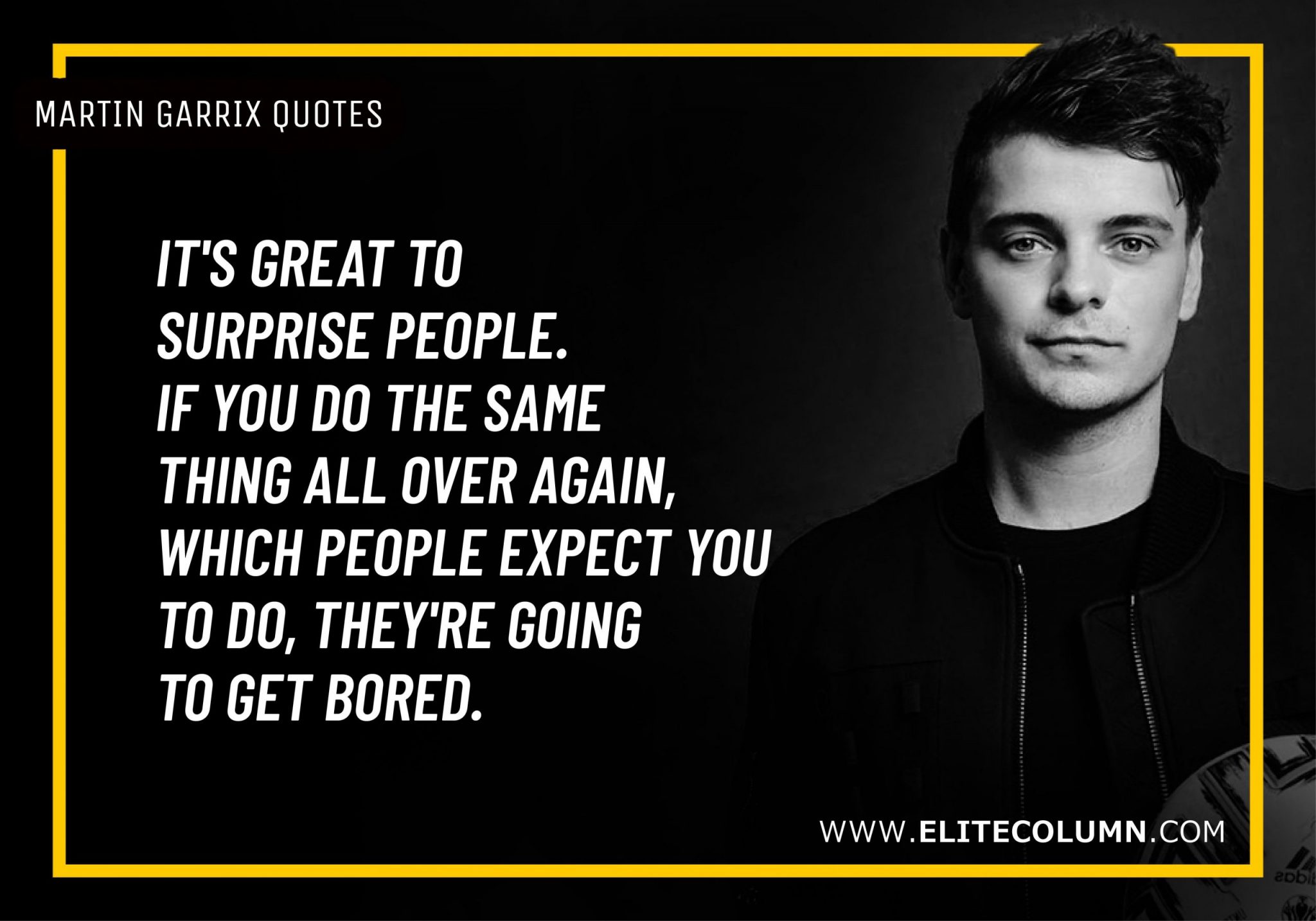 "It's great to surprise people. If you do the same thing all over again, which people expect you to do, they're going to get bored." – Martin Garrix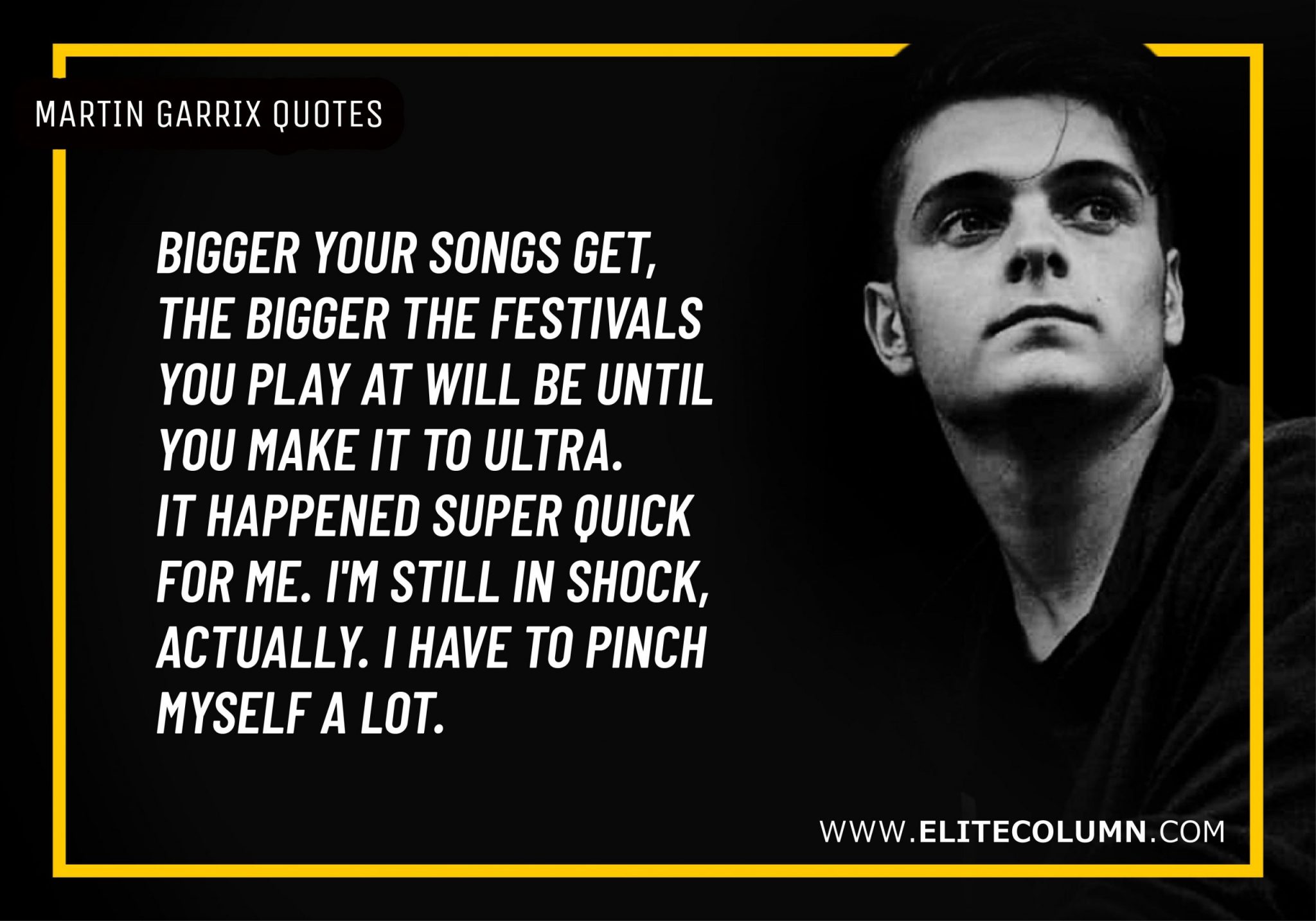 "The bigger your songs get, the bigger the festivals you play at will be until you make it to Ultra. It happened super quick for me. I'm still in shock, actually. I have to pinch myself a lot." – Martin Garrix
Thanks for checking out the best Martin Garrix quotes. Feel free to share the quotes with your friends. Leave a comment below and which are your favorite Martin Garrix quotes ?
See also:
Justin Bieber Quotes |  Ed Sheeran Quotes | Taylor Swift Quotes | Eminem Quotes | Michael Jackson Quotes | Nicki Minaj Quotes
You can find us at – Facebook | Instagram | LinkedIn | Pinterest | Twitter