Check out 50 Loneliness Quotes today. Loneliness Quotes will never make you feel alone.
50 Best Loneliness Quotes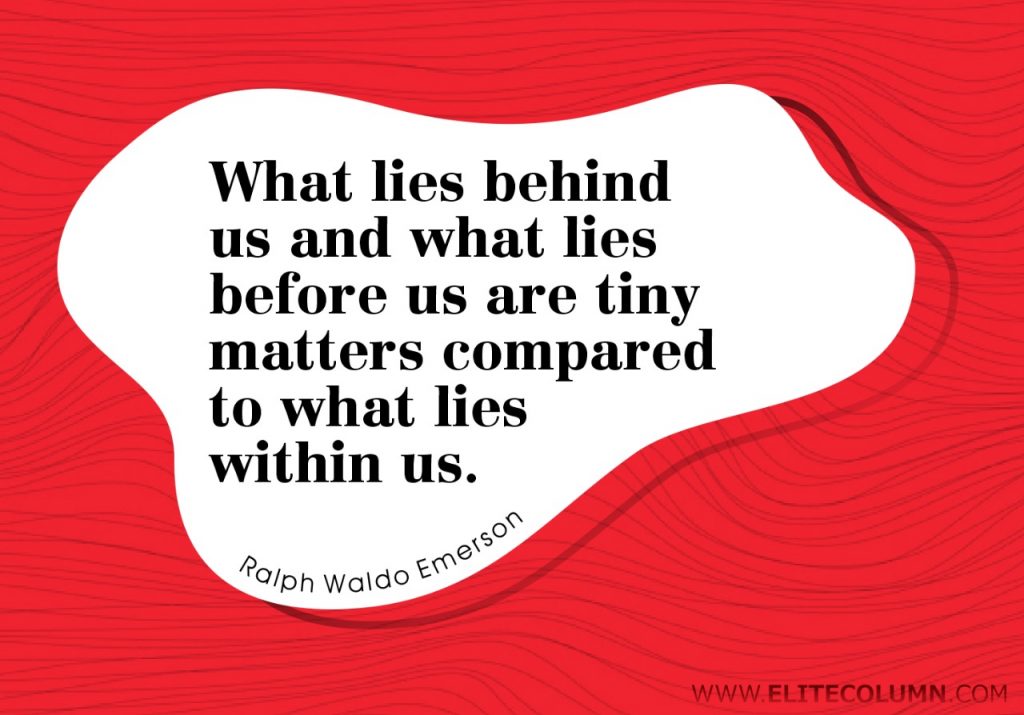 1. "What lies behind us and what lies before us are tiny matters compared to what lies within us." – Ralph Waldo Emerson
2. "Sometimes you need to be alone. Not to be lonely, but to enjoy your free time being yourself." – Anonymous
3. "I used to think the worst thing in life was to end up all alone. It's not. The worst thing in life is to end up with people that make you feel all alone." – Robin William
4. "Loneliness adds beauty to life. It puts a special burn on sunsets and makes night air smell better." – Henry Rollins
5. "Sometimes you need to take a break from everyone and spend time alone to experience, appreciate, and love yourself." – Robert Tew
6. "Sometimes, you just need a break. In a beautiful place. Alone. To figure everything out." – Anonymous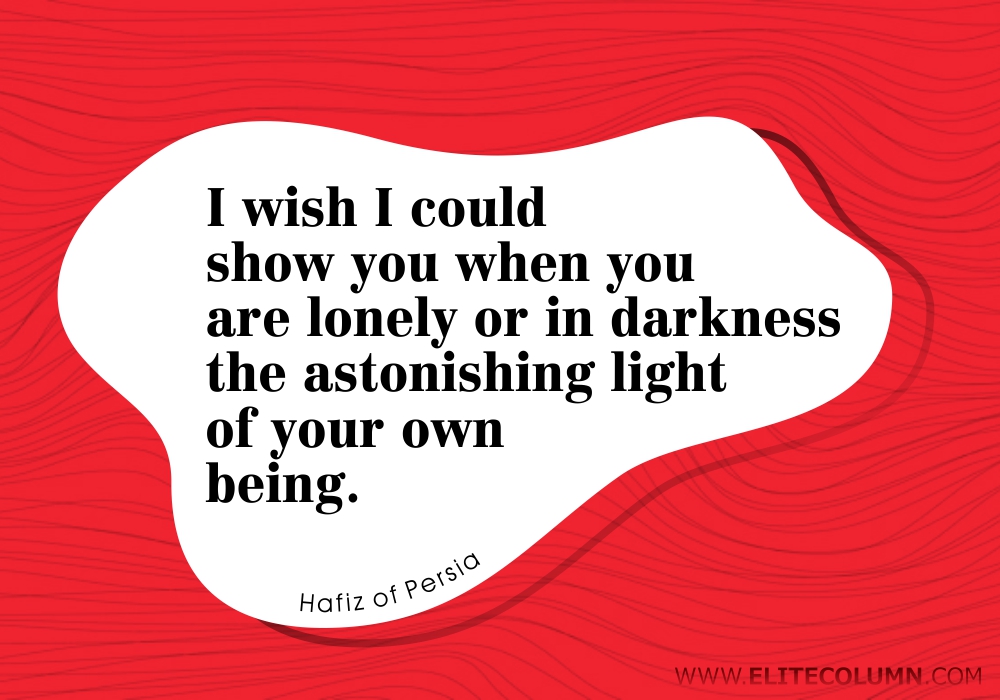 7. "I wish I could show you when you are lonely or in darkness the astonishing light of your own being." – Hafiz of Persia
8. "Nothing can bring you peace but yourself." – Ralph Waldo Emerson
9. "Inside myself is a place where I live all alone and that's where you renew your springs that never dry up." – Pearl Buck
10. "A man can be himself only so long as he is alone; and if he does not love solitude, he will not love freedom; for it is only when he is alone that he is really free." – Arthur Schopenhauer
11. "It is better to be lonely than allow people who are not going anywhere keep you from your destiny." – Joel Osteen
12. "Loneliness is not lack of company, loneliness is lack of purpose." – Guillermo Maldonado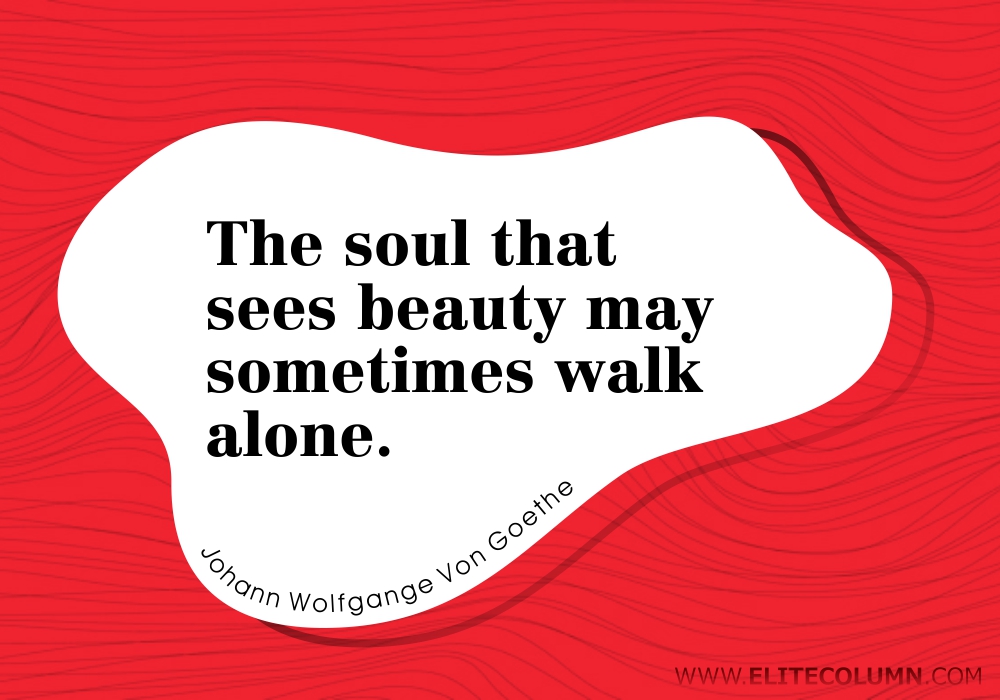 13. "The soul that sees beauty may sometimes walk alone." – Johann Wolfgange Von Goethe
14. "It takes a strong person to remain single in a world that is accustomed to settling with anything just to say they have something." – Anonymous
15. "There are worse things than feeling alone. Things like being with someone and still feeling alone." – M.W Poetry
16. "Some people can't stand being alone. I love solitude and silence. But when I come out of it, I'm a regular talking machine. It's all or nothing for me." – Celine Dion
17. "The best part about being alone is that you really don't have to answer to anybody. You do what you want." – Justin Timberlake
18. "Being alone & actually sitting with our own thoughts can lead to such growth and realizations that are rare in our everyday busy lives." – Kourtney Kardashian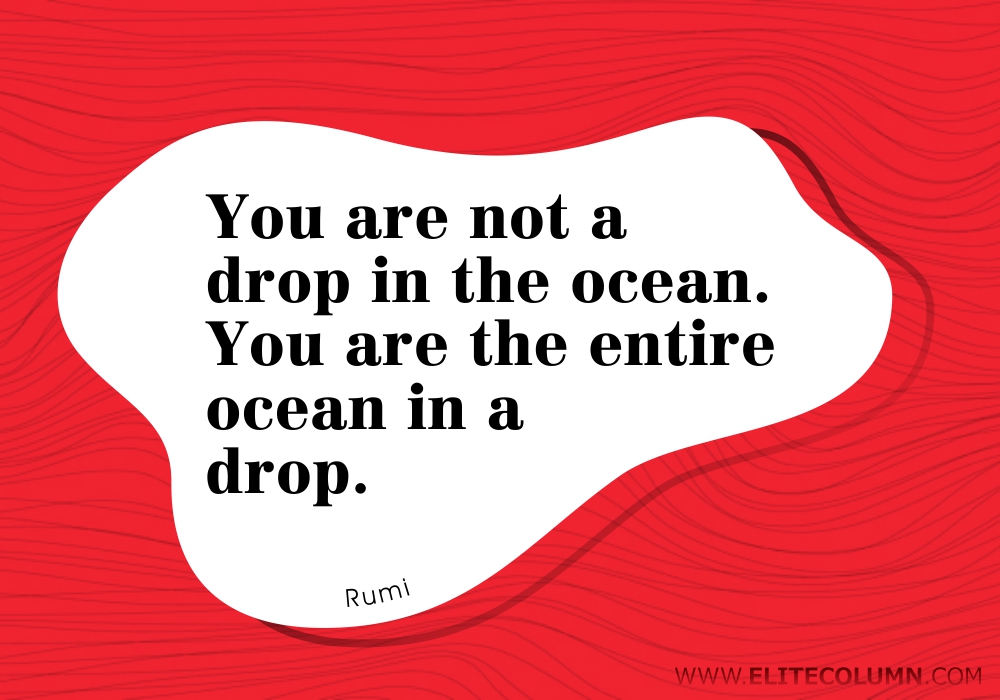 19. "You are not a drop in the ocean. You are the entire ocean in a drop." – Rumi
20. "Remember: the time you feel lonely is the time you most need to be by yourself. Life's cruelest irony." – Douglas Coupland
21. "Music was my refuge. I could crawl into the space between the notes and curl my back to loneliness." – Maya Angelou
22. "All great and precious things are lonely." – John Steinbeck
23. "If you are afraid of being lonely don't try to be right." – Jules Renard
24. "If one's different one's bound to be lonely." – Aldous Huxley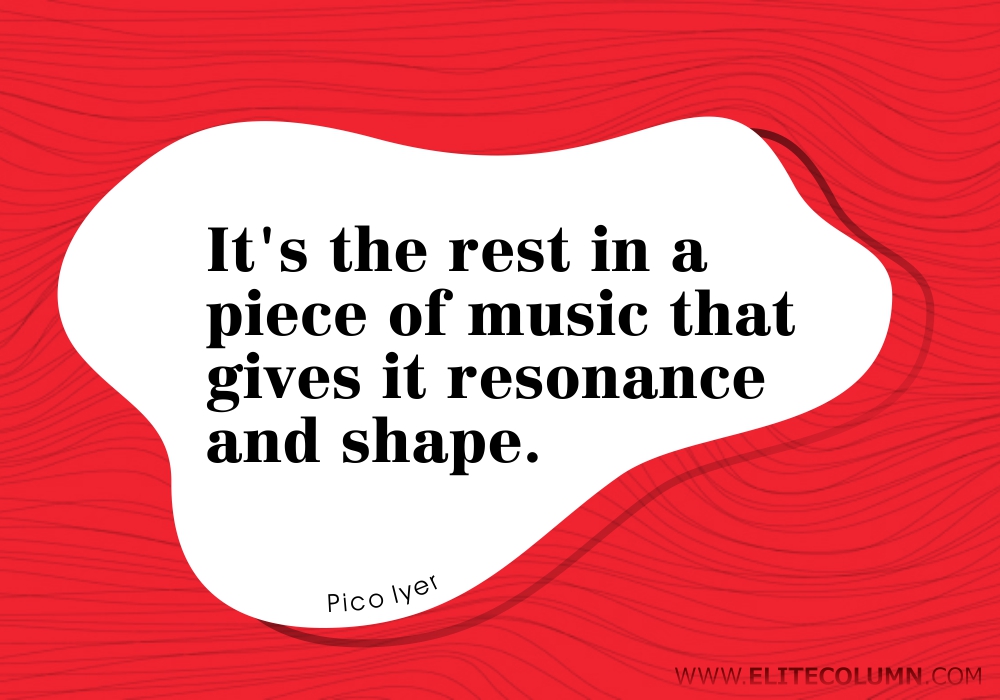 25. "It's the rest in a piece of music that gives it resonance and shape." – Pico Iyer
See also:
Buddha Quotes | Funny Quotes | Depression Quotes | Deep Quotes | Short Quotes | Sad Quotes | Hardwork Quotes | Strength Quotes | Beauty Quotes
26. "If you smile when you are alone then you really mean it." – Andy Rooney
27. "What a lovely surprise to finally discover how unlonely being alone can be." – Ellen Burstyn
28. "Sometimes I think that my own company is more suitable for me than if I were around others. Because of the person that I am." – Kyle Labe
29. "I'm not much but I'm all I have." – Philip K Dick
30. "A broken relationship can make you feel more lonely than when you were single." – George Washington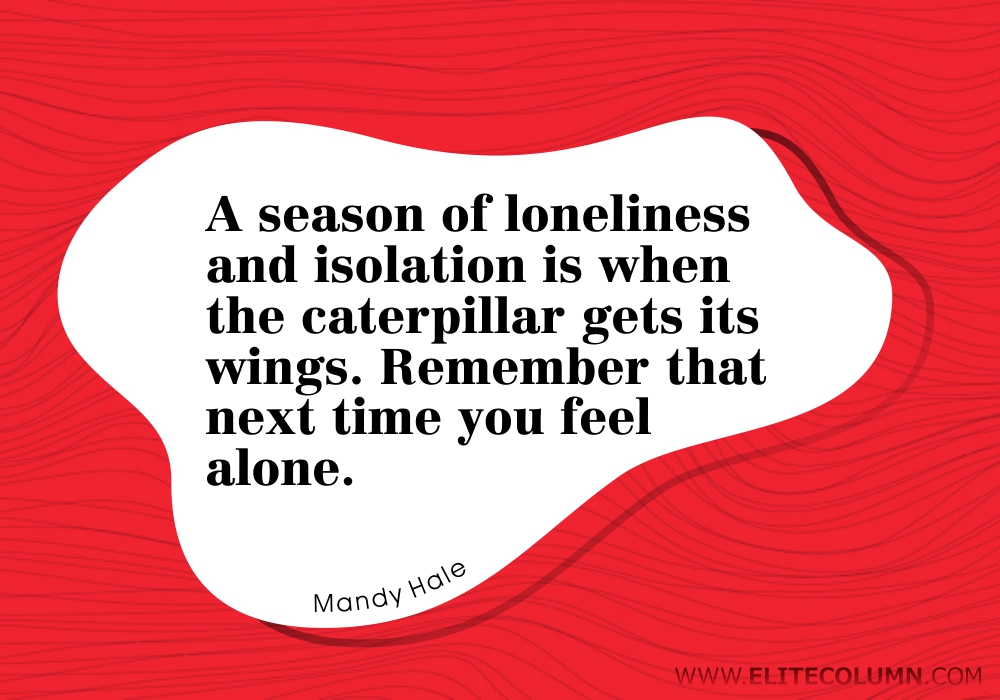 31. "A season of loneliness and isolation is when the caterpillar gets its wings. Remember that next time you feel alone." – Mandy Hale
32. "There's nothing abnormal about loneliness." – Paula Stokes
33. "If you want to miss your crown follow the crowd. If you want to wear the crown, go alone and be yourself." – Israelmore Ayivor
34. "My inspirations are the woman, friendship, and loneliness." – Enrique Iglesias
35. "Tore up my heart and shut it down. Nothing to do, nowhere to be. A simple little kind of free. Nothing to do, no one but me, and that's all I need. I'm perfectly lonely." – John Mayer
36. "The strongest man in the world is he who stands most alone." – Henrik Ibsen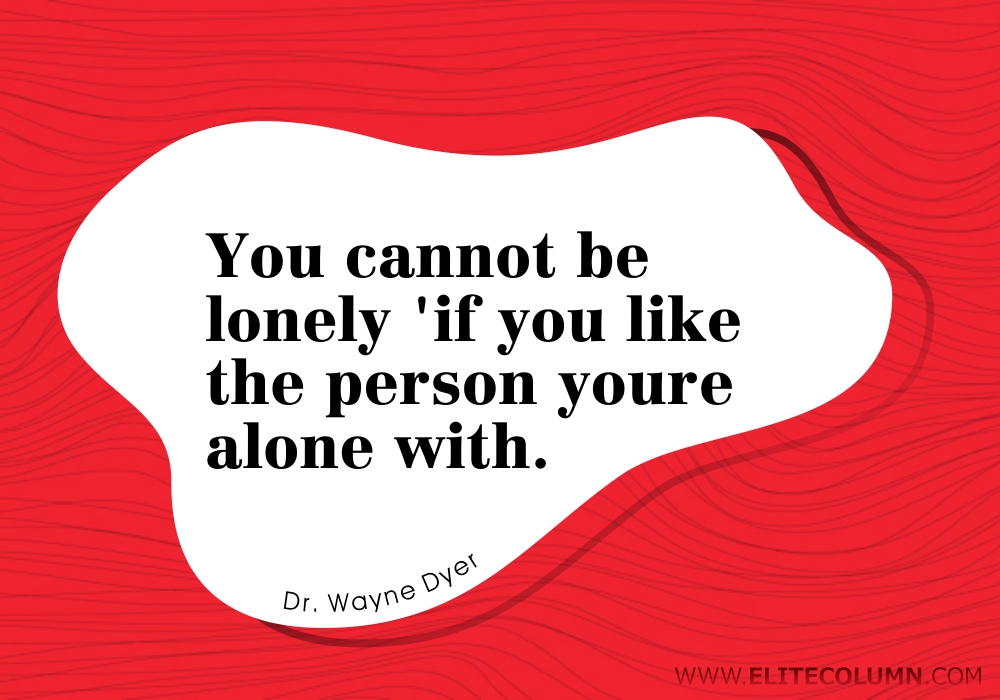 37. "You cannot be lonely if you like the person you're alone with." – Dr. Wayne Dyer
38. "I did not know I was lonely, she thought, until I was no longer alone." – Katherine Arden
39. "Life is ever easy for those who dream." – Michael Josephson
40. "Never search your happiness in others, it will make you feel alone. Search it in yourself, you will feel happy even when you are left alone." – Marilyn Monroe
41. "People think being alone makes you lonely, but I don't think that's true. Being surrounded by the wrong people is the loneliest thing in the world." – Kim Culbertson
42. "Sometimes you have to stand alone. Just to make sure you still can." – Anonymous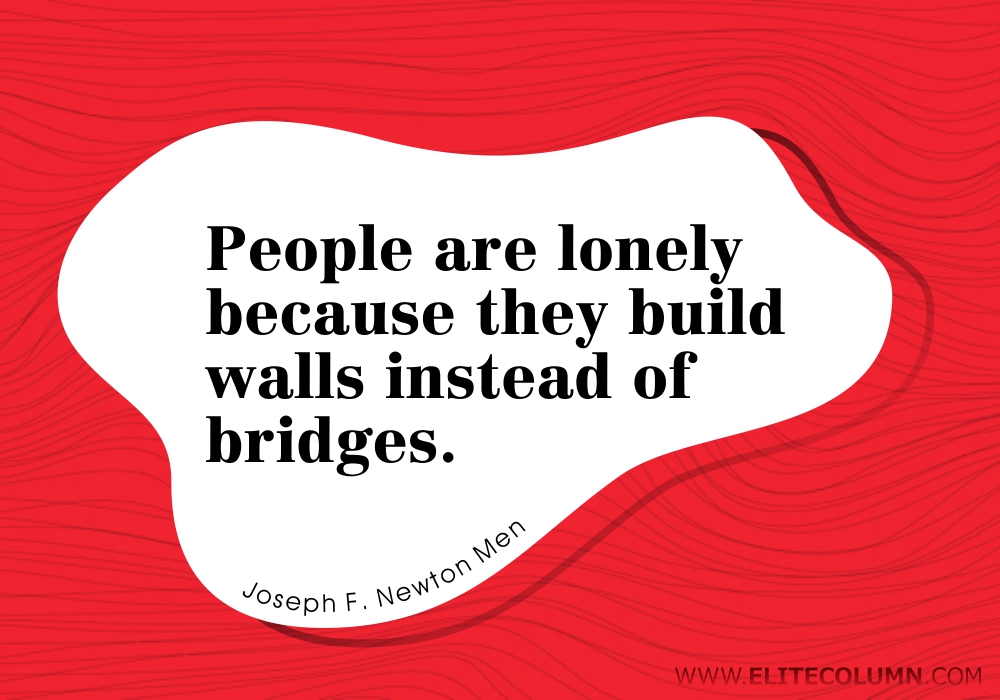 43. "People are lonely because they build walls instead of bridges." – Joseph F. Newton Men
44. "As I get older I'm more and more comfortable being alone." – Sienna Miller
45. "I'm not much but I'm all I have." – Philip K. Dick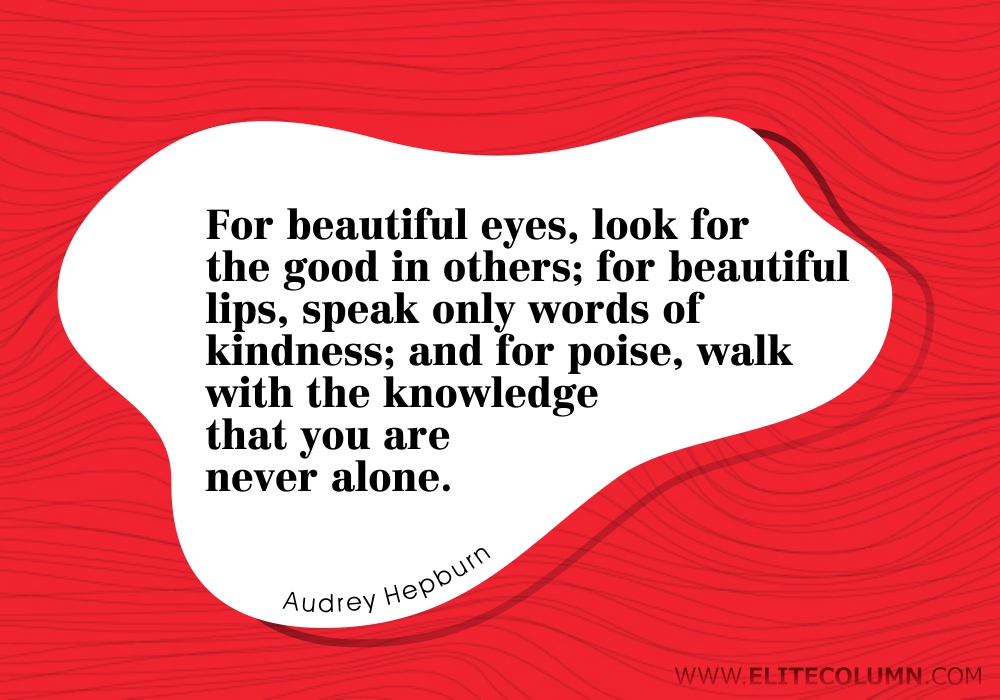 46. "For beautiful eyes, look for the good in others; for beautiful lips, speak only words of kindness and for poise, walk with the knowledge that you are never alone." – Audrey Hepburn
47. "Some steps need to be taken alone. It's the only way to really figure out where you need to go and who you need to be." – Anonymous
48. "When we cannot bear to be alone, it means we do not properly value the only companion we will have from birth to death ourselves." – Eda J. LeShan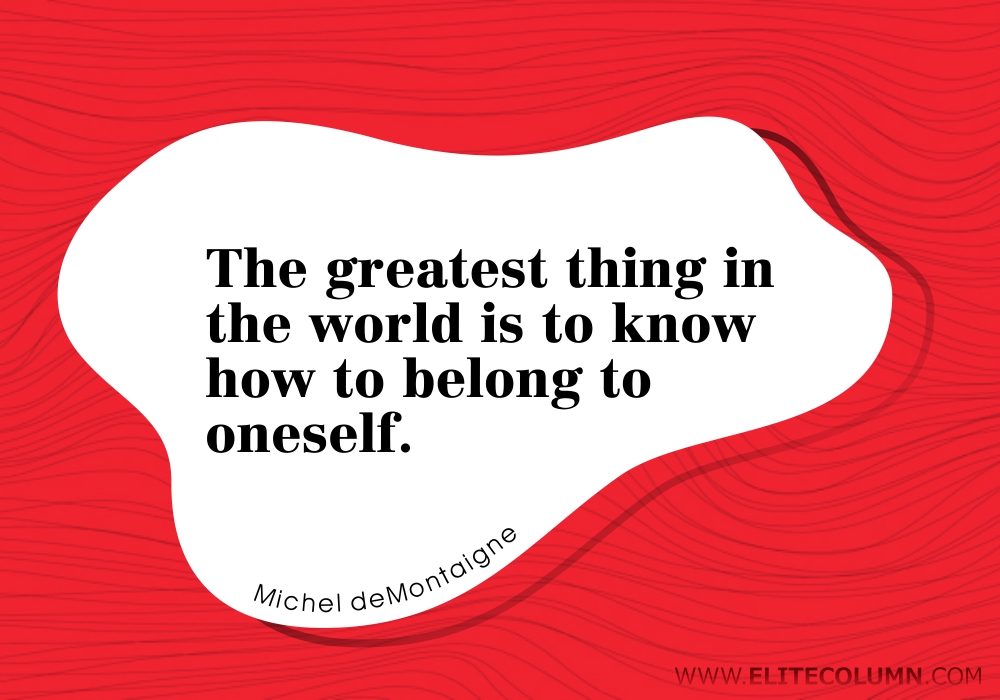 49. "The greatest thing in the world is to know how to belong to oneself." – Michel de Montaigne
50. "Find company within yourself and you'll never spend a day alone. Find love within yourself and you'll never have a lonely day." – Connor Chalfant
Thanks for checking out the best Loneliness Quotes. Feel free to share the quotes with your friends. Leave a comment below and which are your favourite Loneliness Quotes ?
See also:
Nature Quotes | Kindness Quotes | Sister Quotes | Leadership Quotes | Death Quotes | Respect Quotes | Brother Quotes | Hope Quotes
You can find us at – Facebook | Instagram | LinkedIn | Pinterest | Twitter