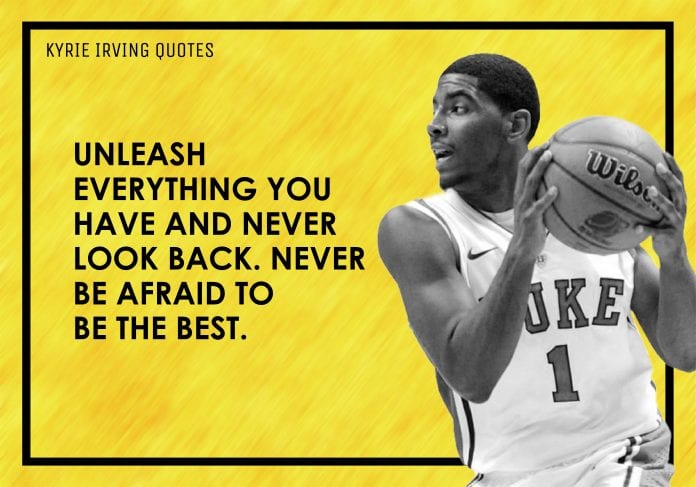 Kyrie Andrew Irving is an American professional basketball player who plays for the NBA team Cleveland Cavaliers. He studied in Montclair Kimberley Academy and later, St. Patrick High School, being a brilliant player in both schools. His proficiency in basketball got him selected with the first overall pick in the 2011 NBA drafts. Kyrie Irving quotes will help you succeed in life. EliteColumn brings you some of the most inspiring Kyrie Irving quotes by this legendary play.
15 Inspirational Kyrie Irving Quotes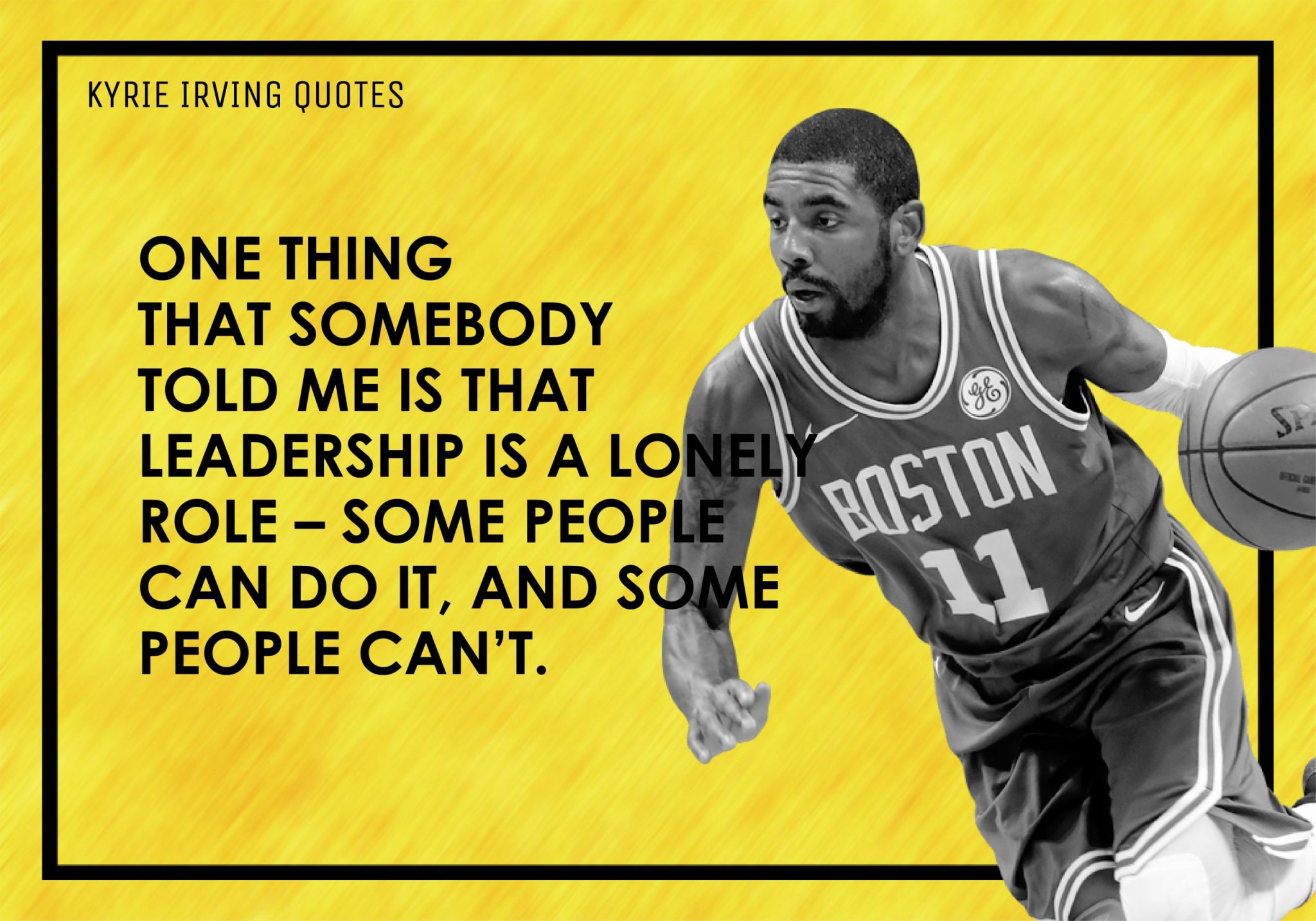 1. "One thing that somebody told me is that leadership is a lonely role – some people can do it, and some people can't." – Kyrie Irving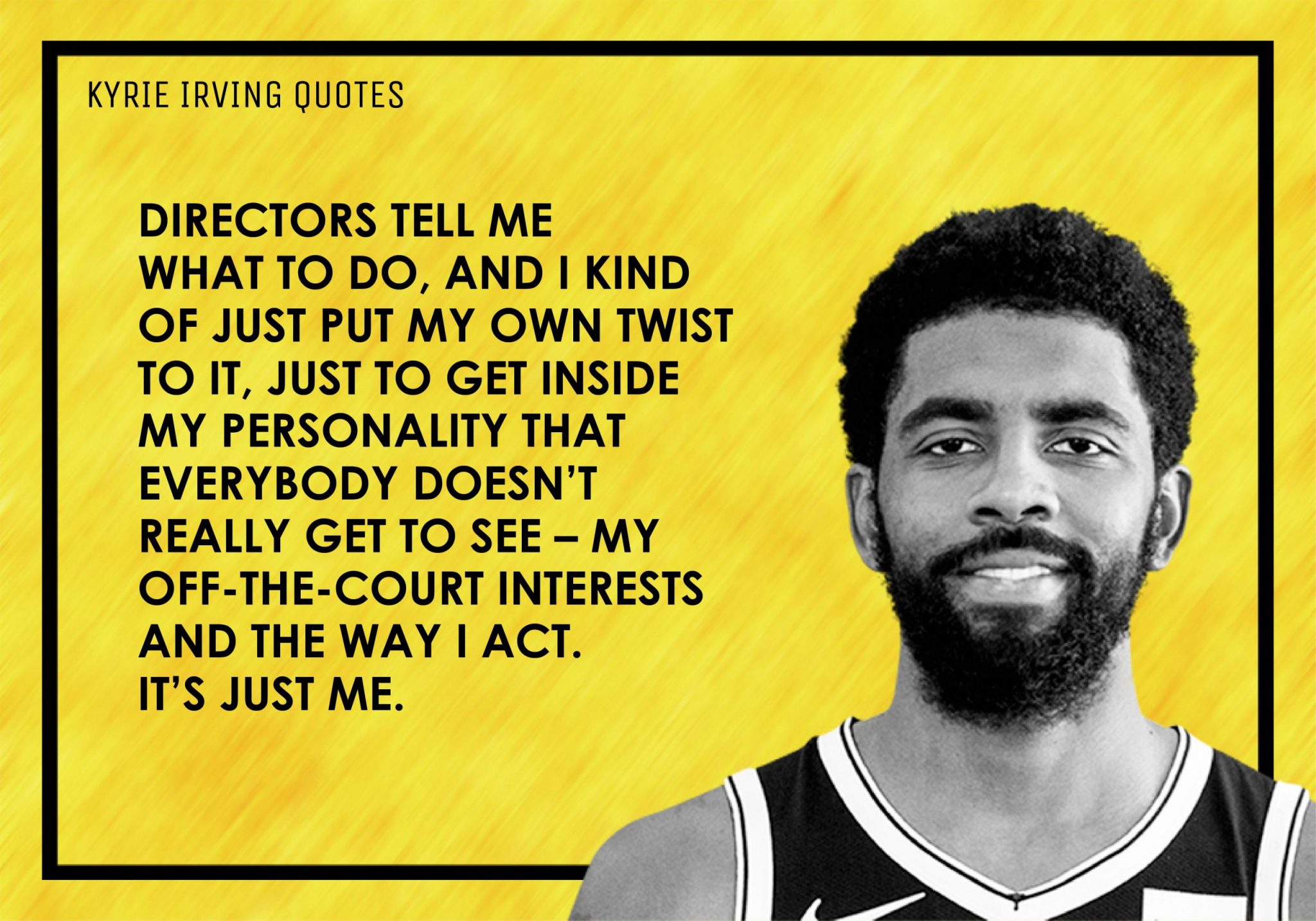 2. "Directors tell me what to do, and I kind of just put my own twist to it, just to get inside my personality that everybody doesn't really get to see – my off-the-court interests and the way I act. It's just me." – Kyrie Irving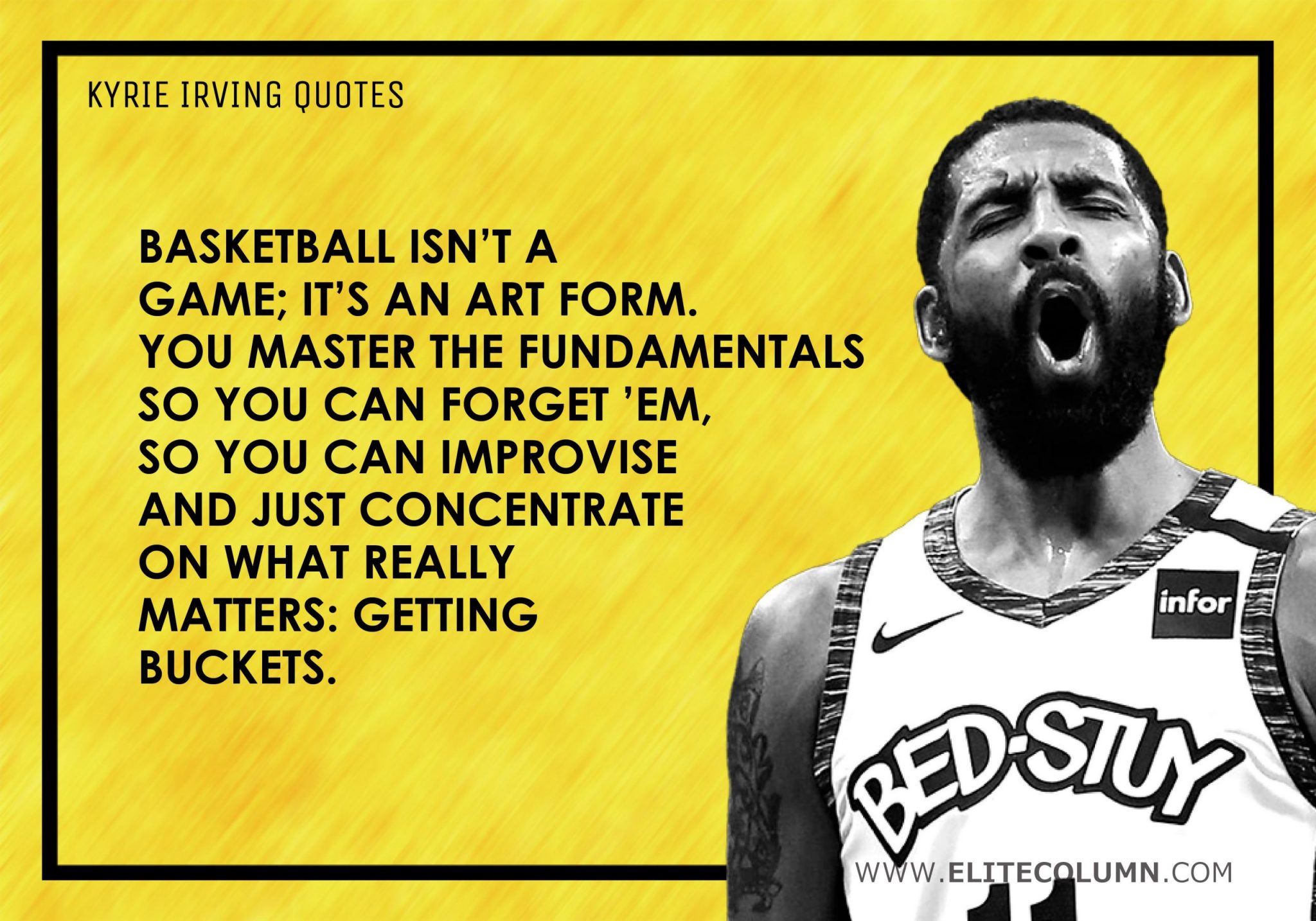 3. "Basketball isn't a game; It's an art form. You master the fundamentals so you can forget 'em, so you can improvise and just concentrate on what really matters: getting buckets." – Kyrie Irving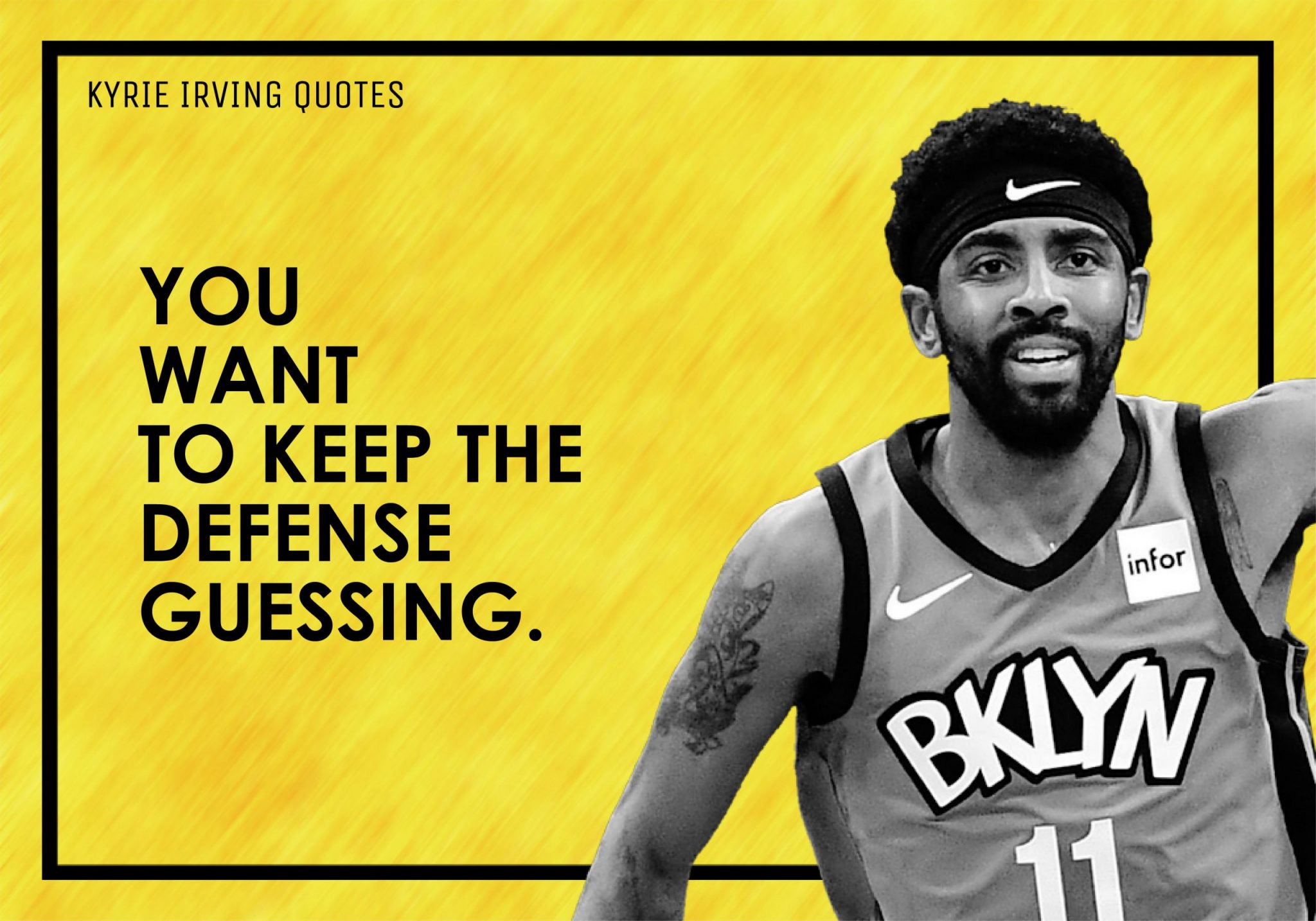 4. "You want to keep the defense guessing." – Kyrie Irving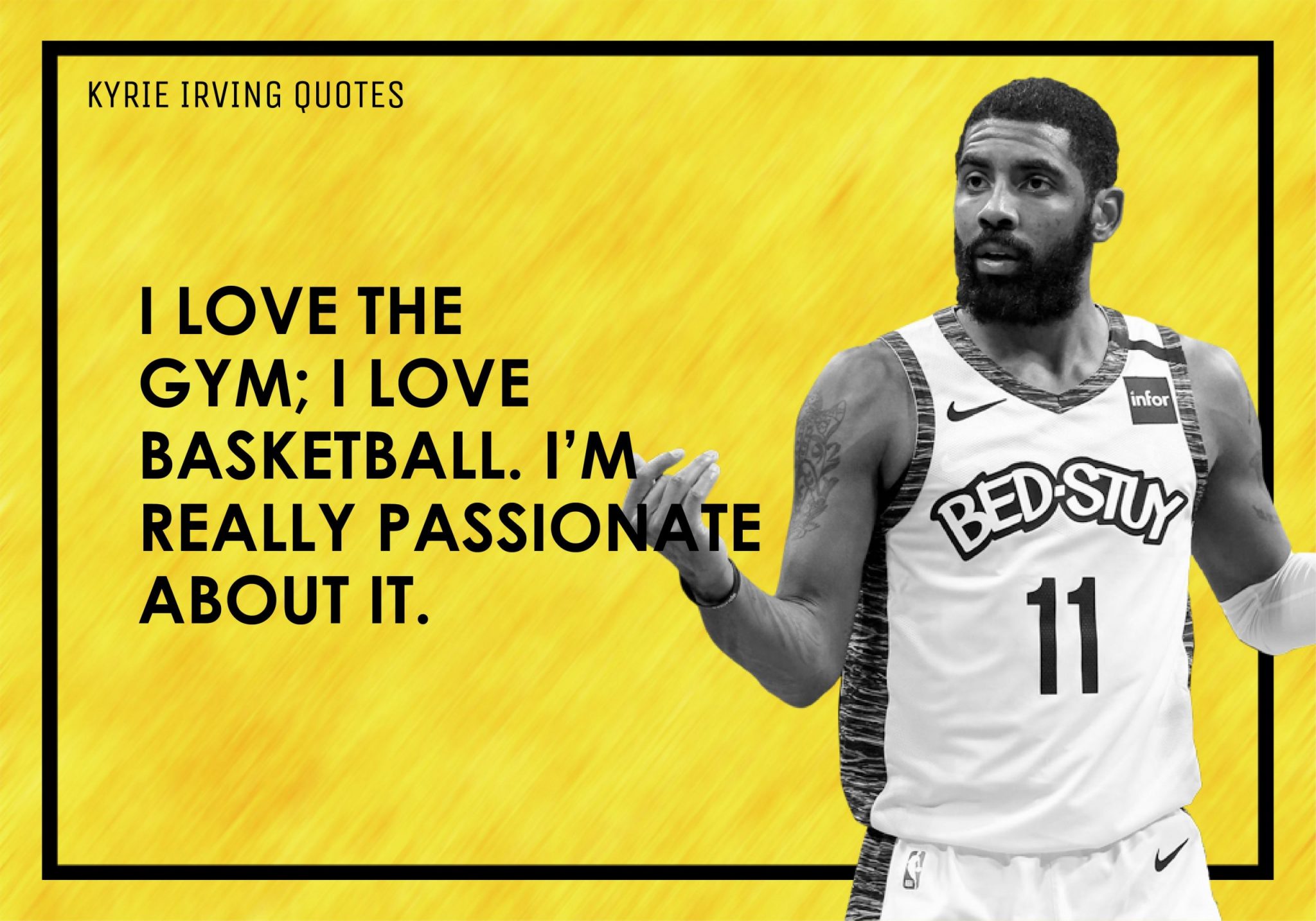 5. "I love the gym; I love basketball. I'm really passionate about it." – Kyrie Irving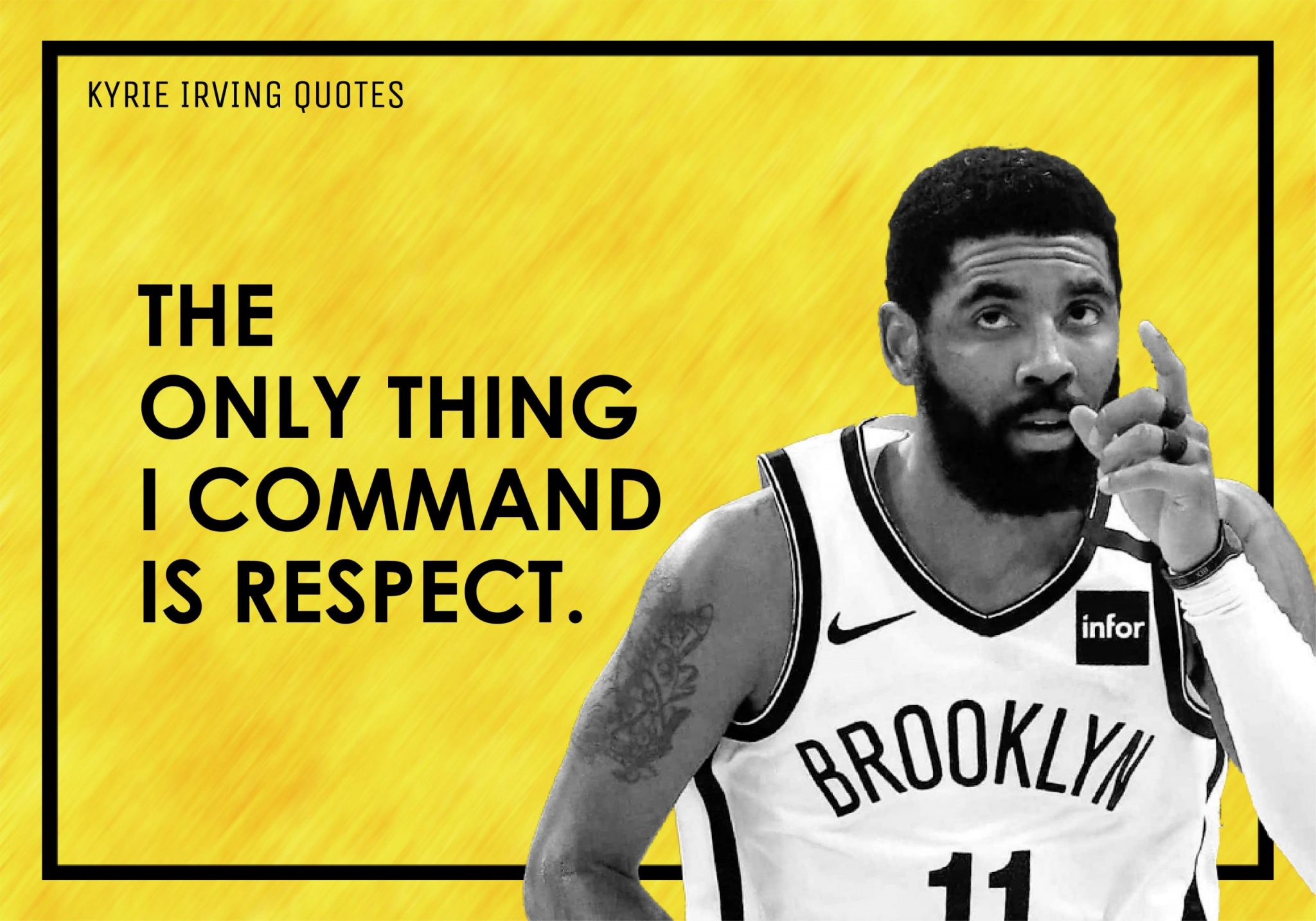 6. "The only thing I command is respect." – Kyrie Irving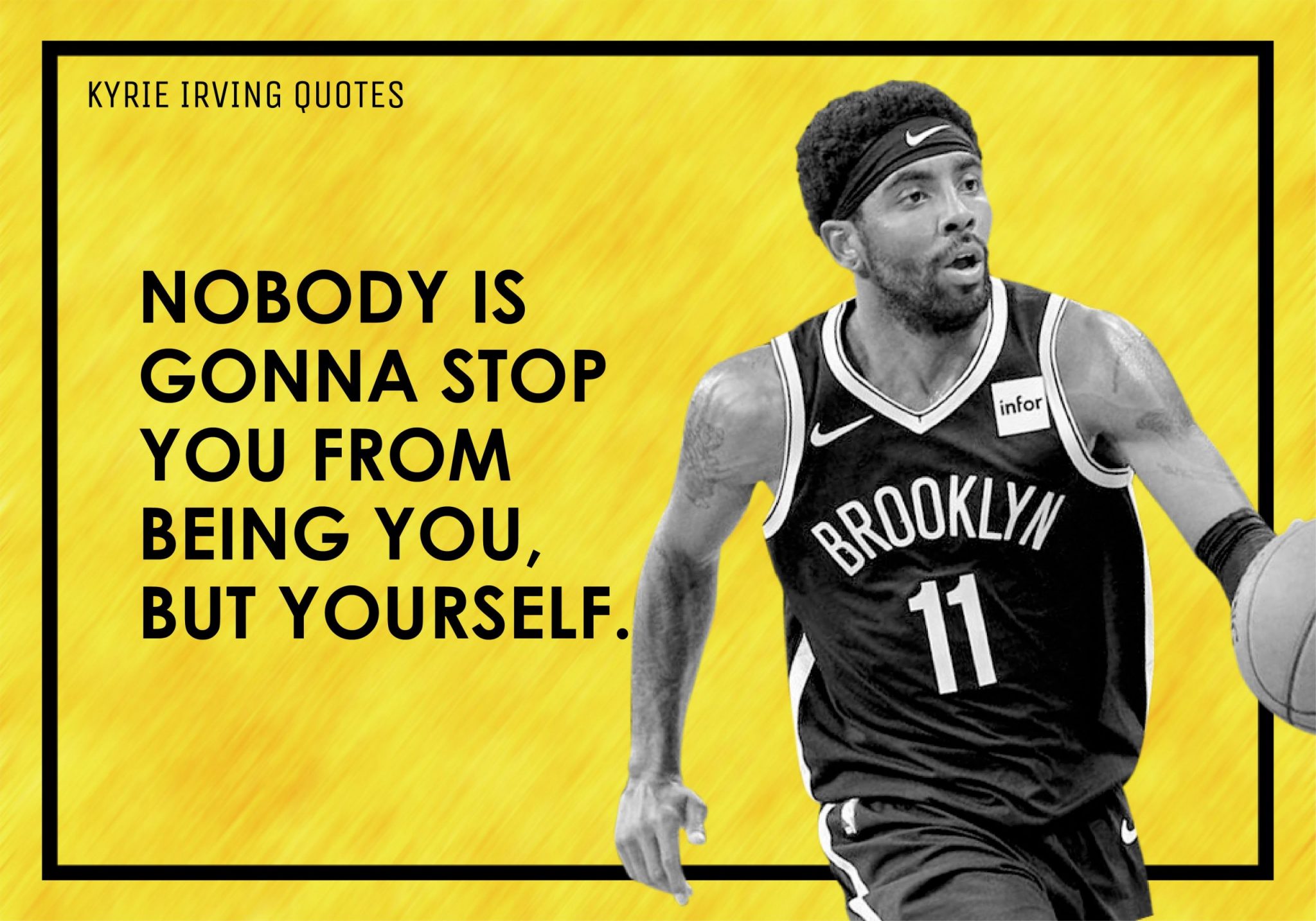 7. "Nobody is gonna stop you from being you, but yourself." – Kyrie Irving
8. "Work hard, stay focused and understand that nothing worth achieving comes easy." – Kyrie Irving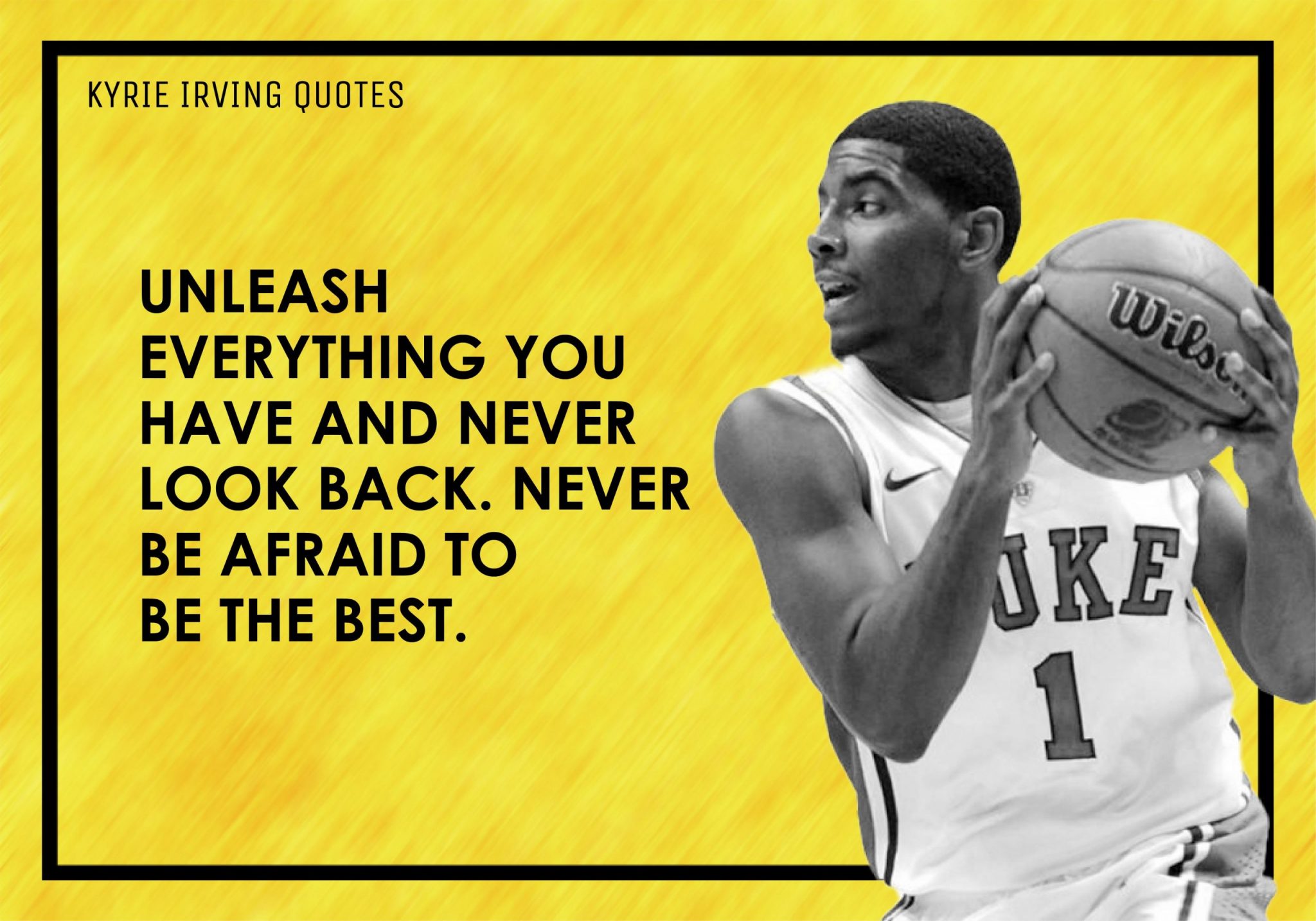 9. "Unleash everything you have and never look back. Never be afraid to be the best." – Kyrie Irving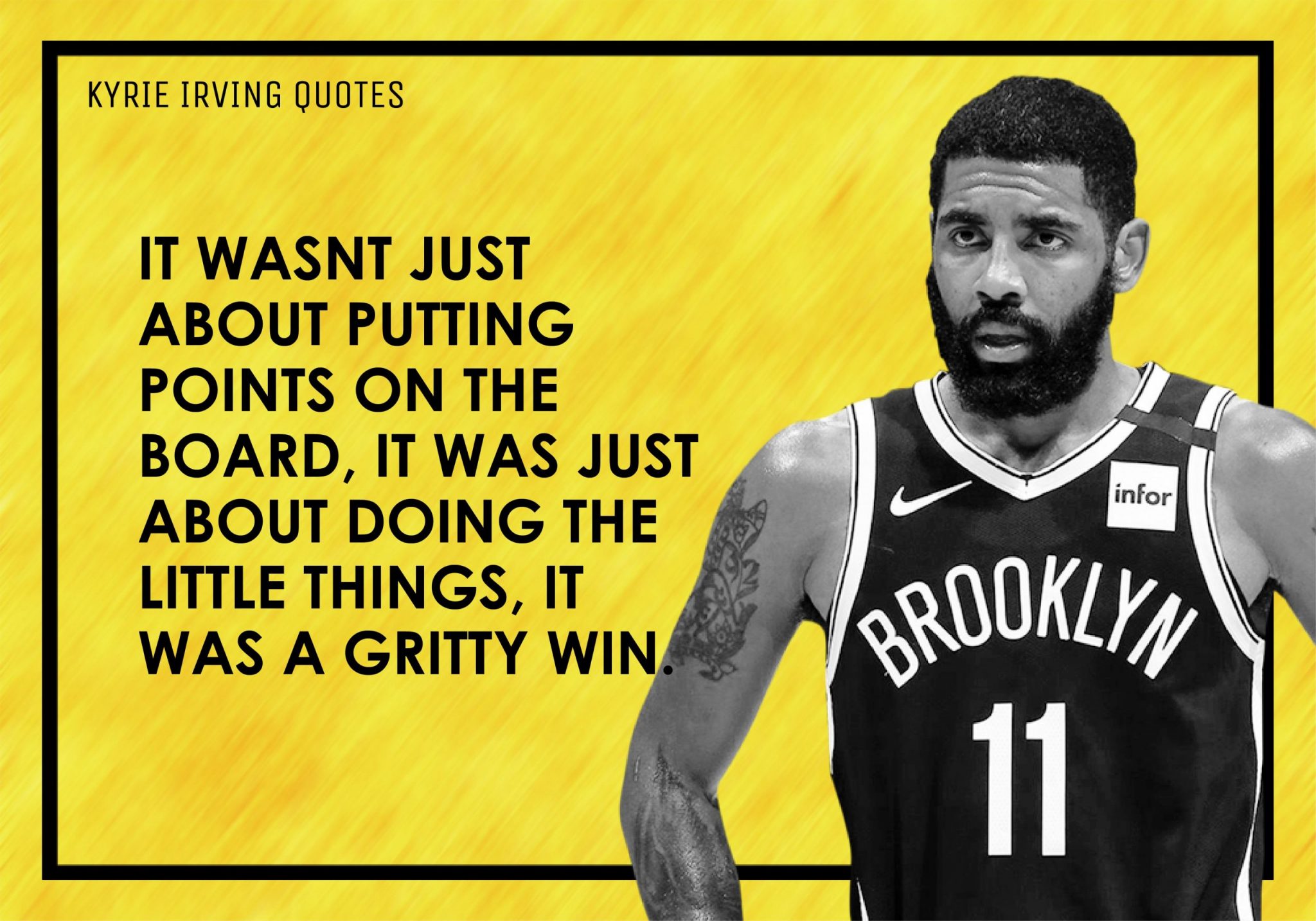 10. "It wasn't just about putting points on the board, it was just about doing the little things, it was a gritty win." – Kyrie Irving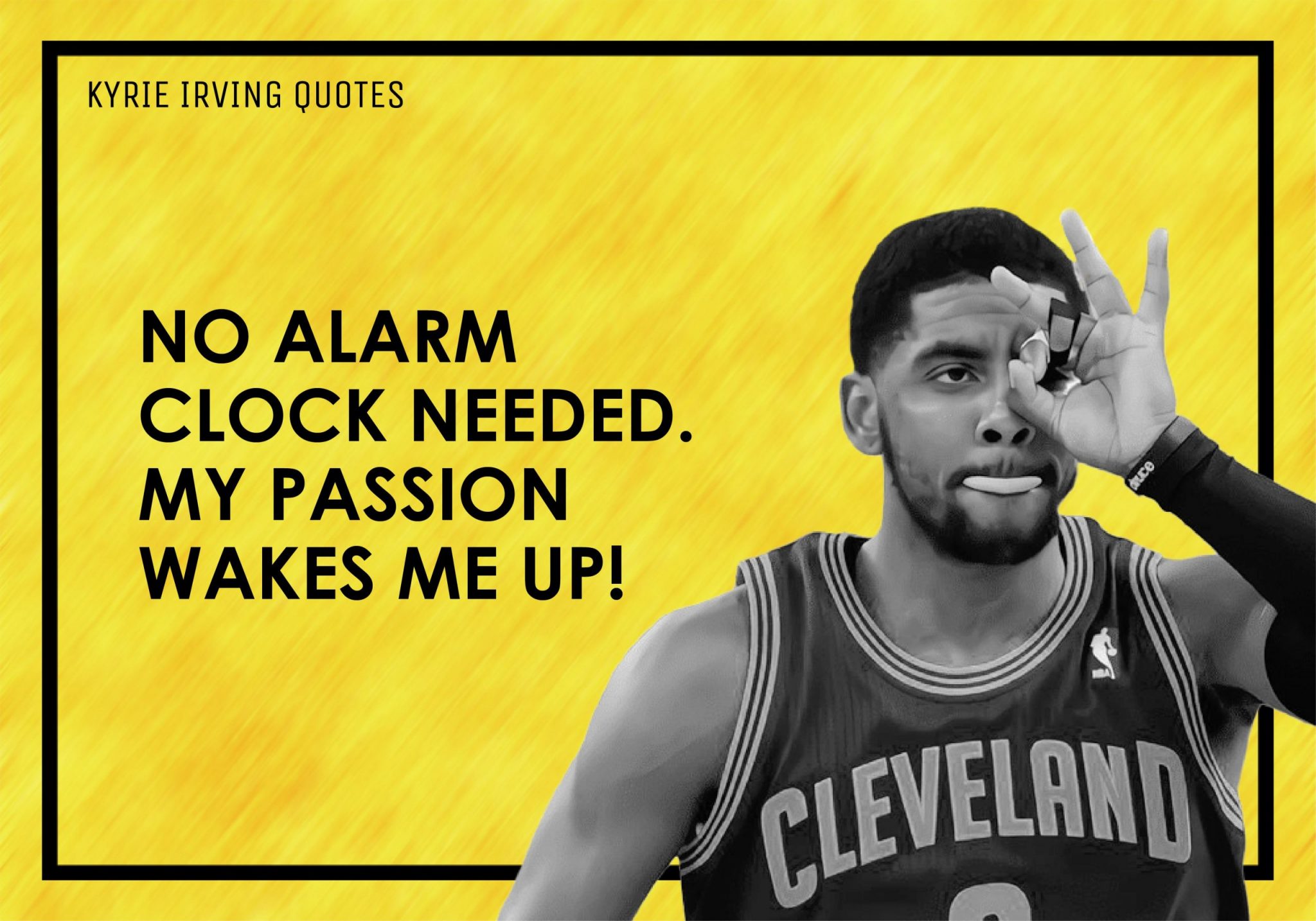 11. "No alarm clock needed. My passion wakes me up!" – Kyrie Irving
12. "Embrace the challenge; never run from it. Don't ever let anyone's thoughts or opinions affect your drive to be great." – Kyrie Irving
13. "Everything is earned, not given." – Kyrie Irving
14. "I always dreamt of being a basketball player. A dream that only I believed in." – Kyrie Irving
15. "I'm going to give input when I need to. When it needs to be said." – Kyrie Irving
Thanks for checking out the best Kyrie Irving quotes. Feel free to share the quotes with your friends. Leave a comment below and which are your favorite Kyrie Irving quotes ?
See also:
Kevin Durant Quotes | Kareem Abdul-Jabbar Quotes | James Harden Quotes | Tim Duncan Quotes | Shaquille O'Neal Quotes
You can find us at – Facebook | Instagram | LinkedIn | Pinterest | Twitter