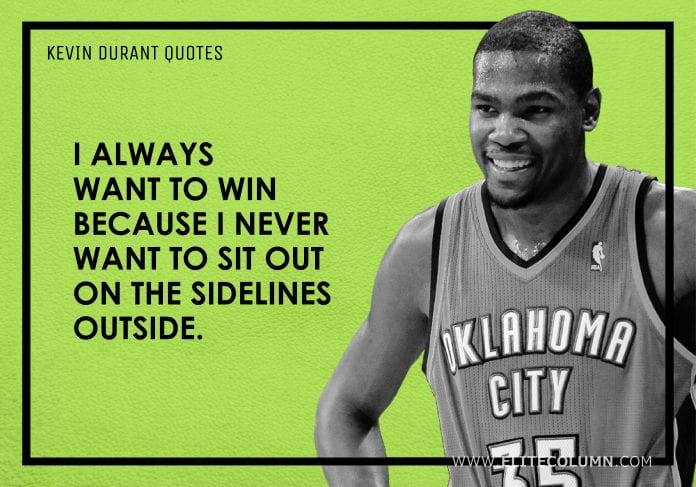 Kevin Wayne Durant is an American professional basketball player. He was born on September 29, 1988 outside of Washington, D.C. He grew up loving sports with his sister and two brothers. His grandmother was a strong influence, telling him that his height was a blessing, even though schoolmates teased him for always being the tallest in class. Kevin quotes will help you deal with life. EliteColumn lists out 10 of the most influential Kevin Durant quotes.
10 Inspirational Kevin Durant Quotes
1. "Hard work beats talent when talent fails to work hard." – Kevin Durant
2. "When you got people behind you, you can do whatever." – Kevin Durant
3. "Work harder than your opponent." – Kevin Durant
4. "It's hard to play well, but it's easy to work hard." – Kevin Durant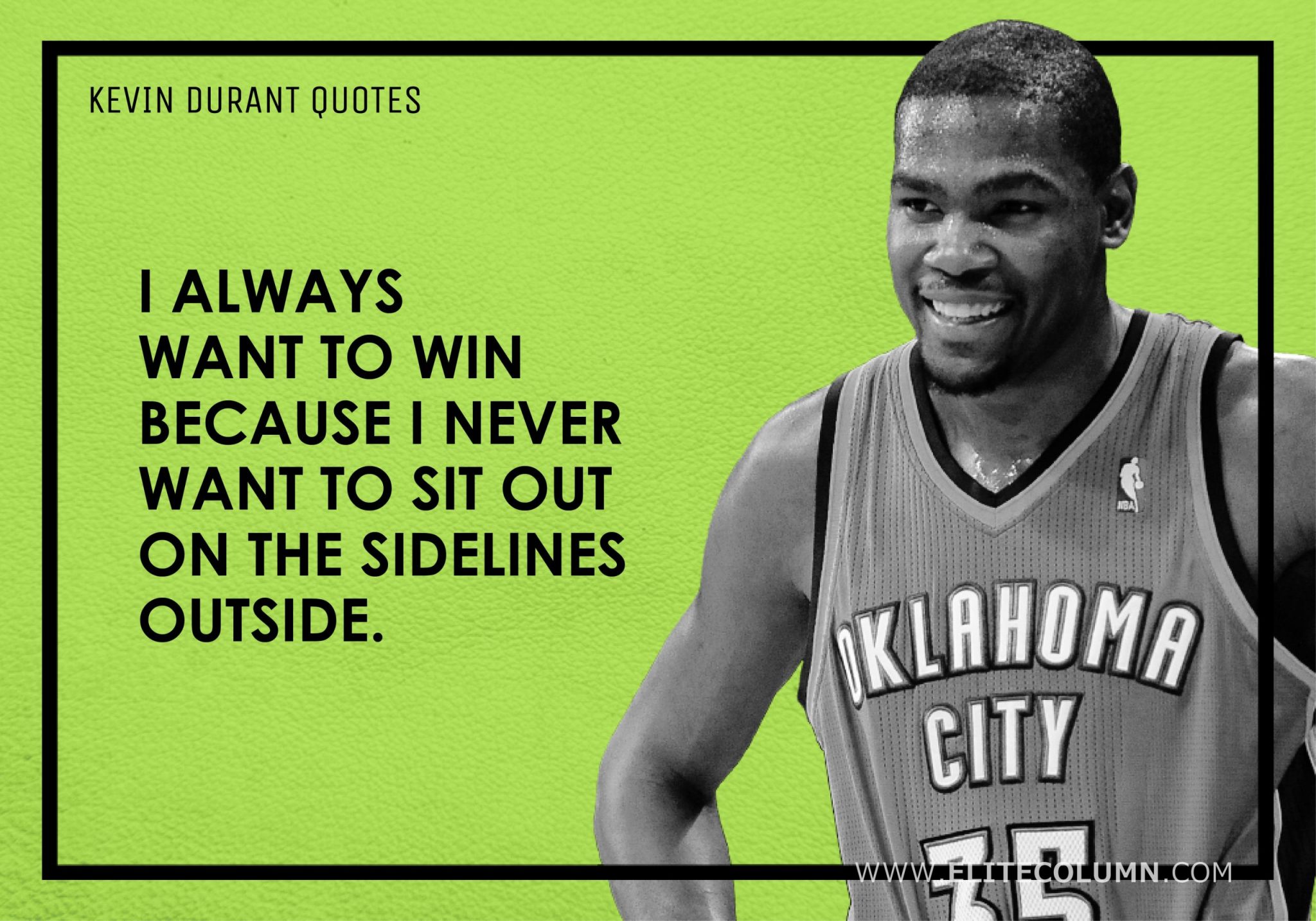 5. "I always want to win because I never want to sit out on the sidelines outside." – Kevin Durant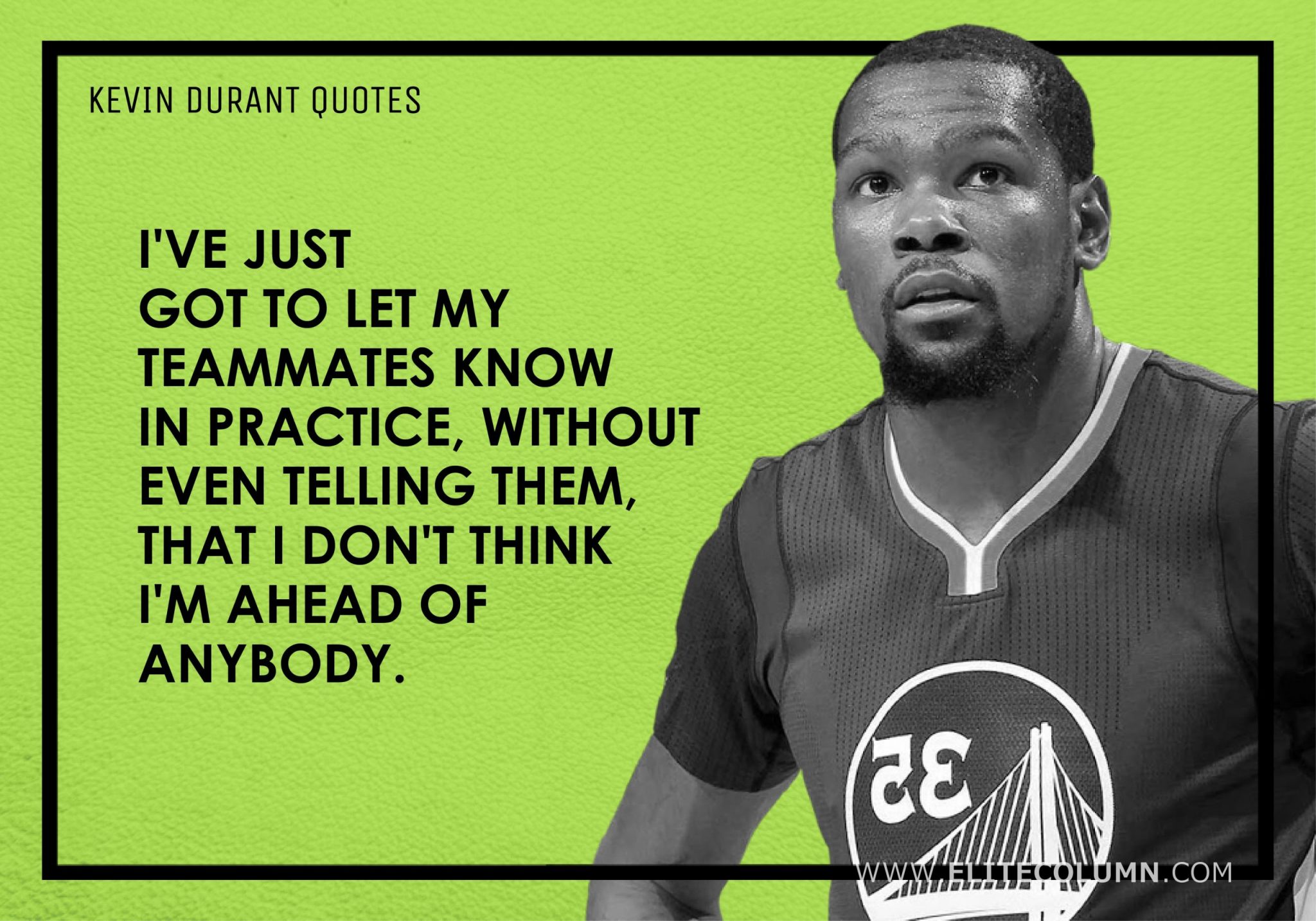 6. "I've just got to let my teammates know in practice, without even telling them, that I don't think I'm ahead of anybody." – Kevin Durant
7. "So many people doubted me. They motivated me every single day to be who I am." – Kevin Durant
8. "I've learned what it feels like to lose, believe me. But I think in the end, that is just going to make winning that much better." – Kevin Durant
9. "Everything in my life, I had to take it. They are not going to give it to you out of sympathy. I wouldn't want it any other way." – Kevin Durant
10. "I know that hard work got me here. And the day I stop working hard, this can all go away." – Kevin Durant
Thanks for checking out the best Kevin Durant quotes. Feel free to share the quotes with your friends. Leave a comment below and which are your favorite Kevin Durant quotes ?
See also:
Kareem Abdul-Jabbar Quotes | James Harden Quotes | Tim Duncan Quotes | Shaquille O'Neal Quotes | Michael Jordan Quotes
You can find us at – Facebook | Instagram | LinkedIn | Pinterest | Twitter