Kevin Wayne Durant is an American professional basketball player. He was born on September 29, 1988 outside of Washington, D.C. He grew up loving sports with his sister and two brothers. His grandmother was a strong influence, telling him that his height was a blessing, even though schoolmates teased him for always being the tallest in class. Kevin Durant quotes will help you deal with life. EliteColumn lists out 15 of the most influential Kevin Durant quotes.
15 Inspirational Kevin Durant Quotes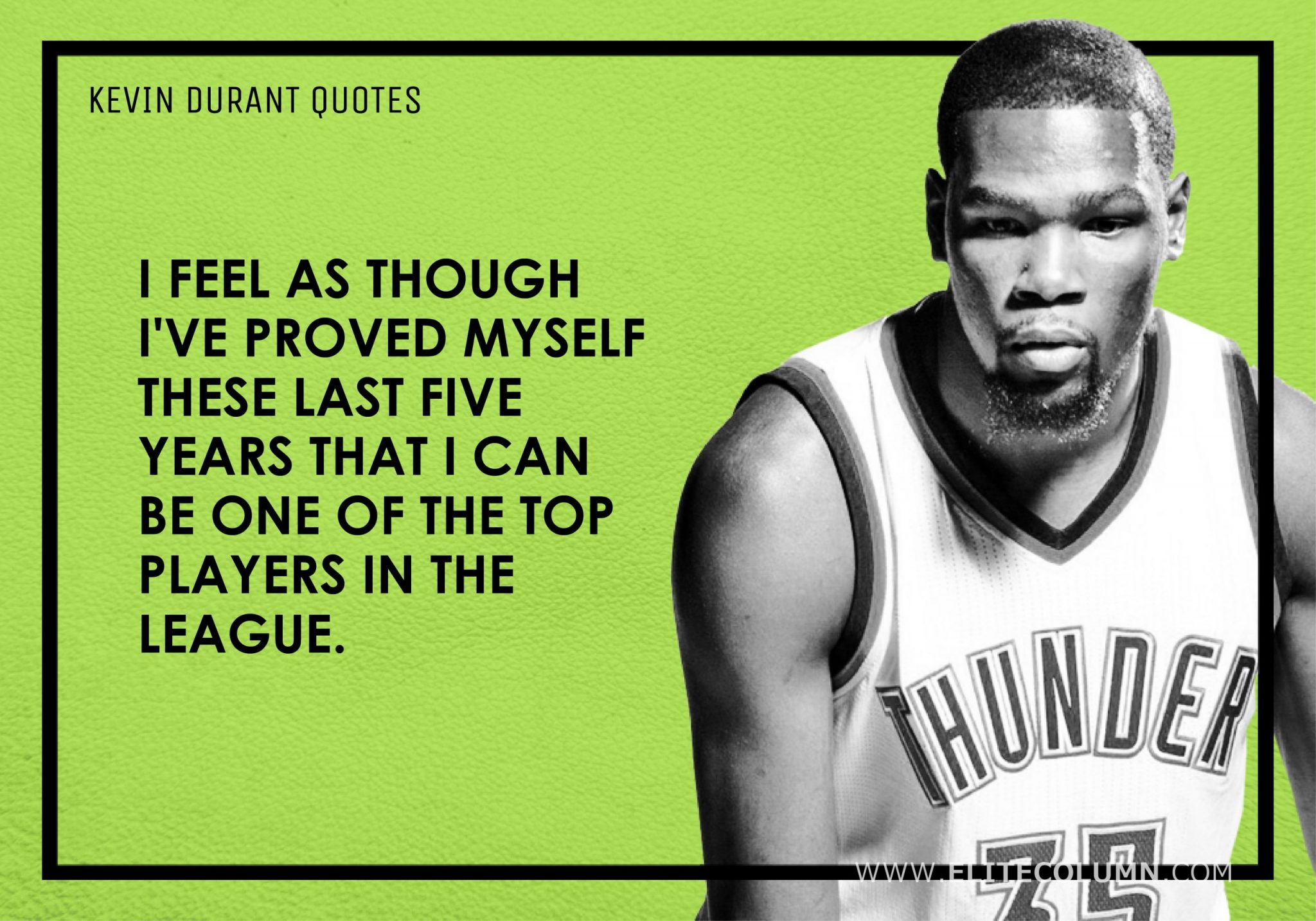 "I feel as though I've proved myself these last five years that I can be one of the top players in the league." – Kevin Durant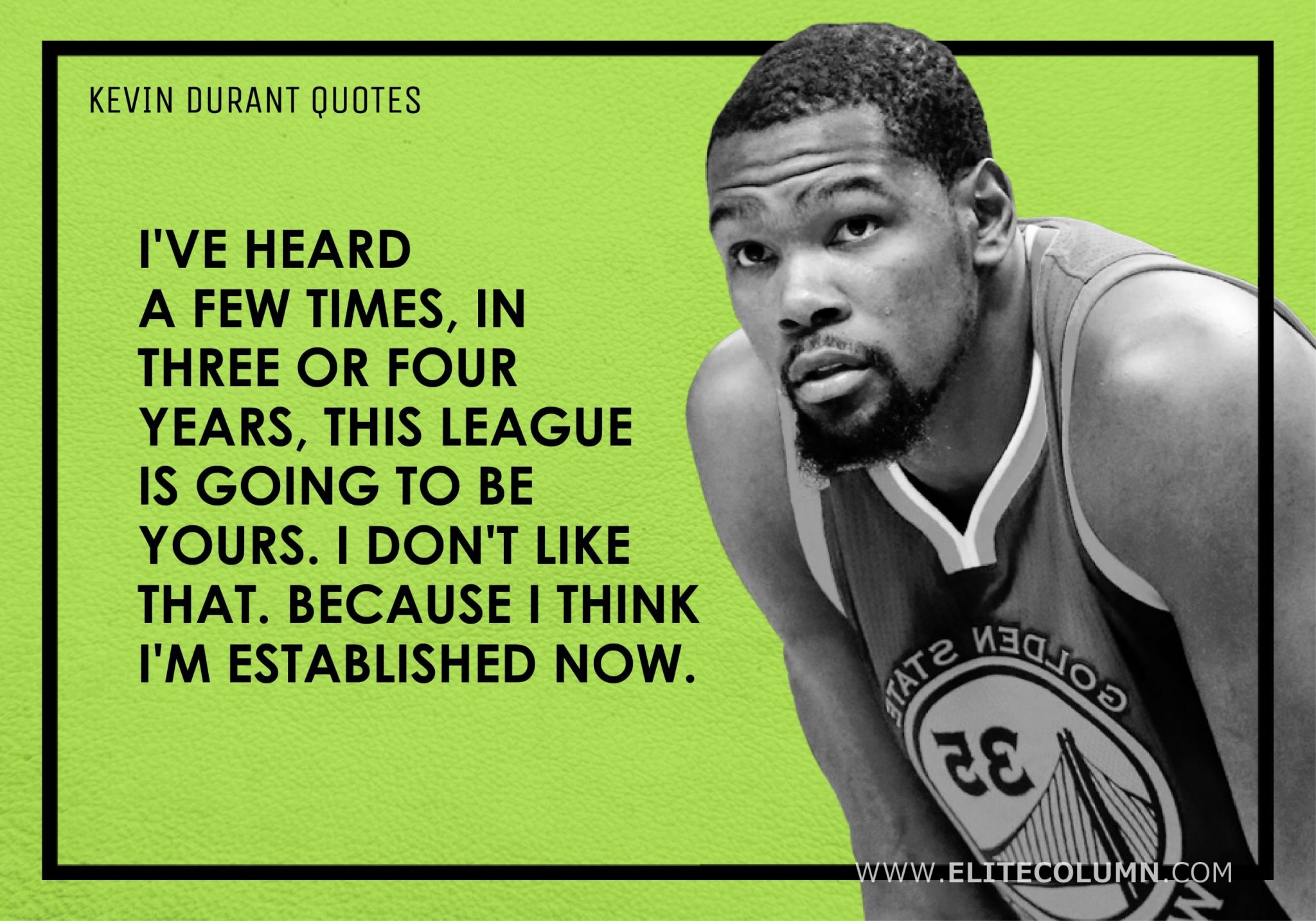 "I've heard a few times, in three or four years, this league is going to be yours. I don't like that. Because I think I'm established now." – Kevin Durant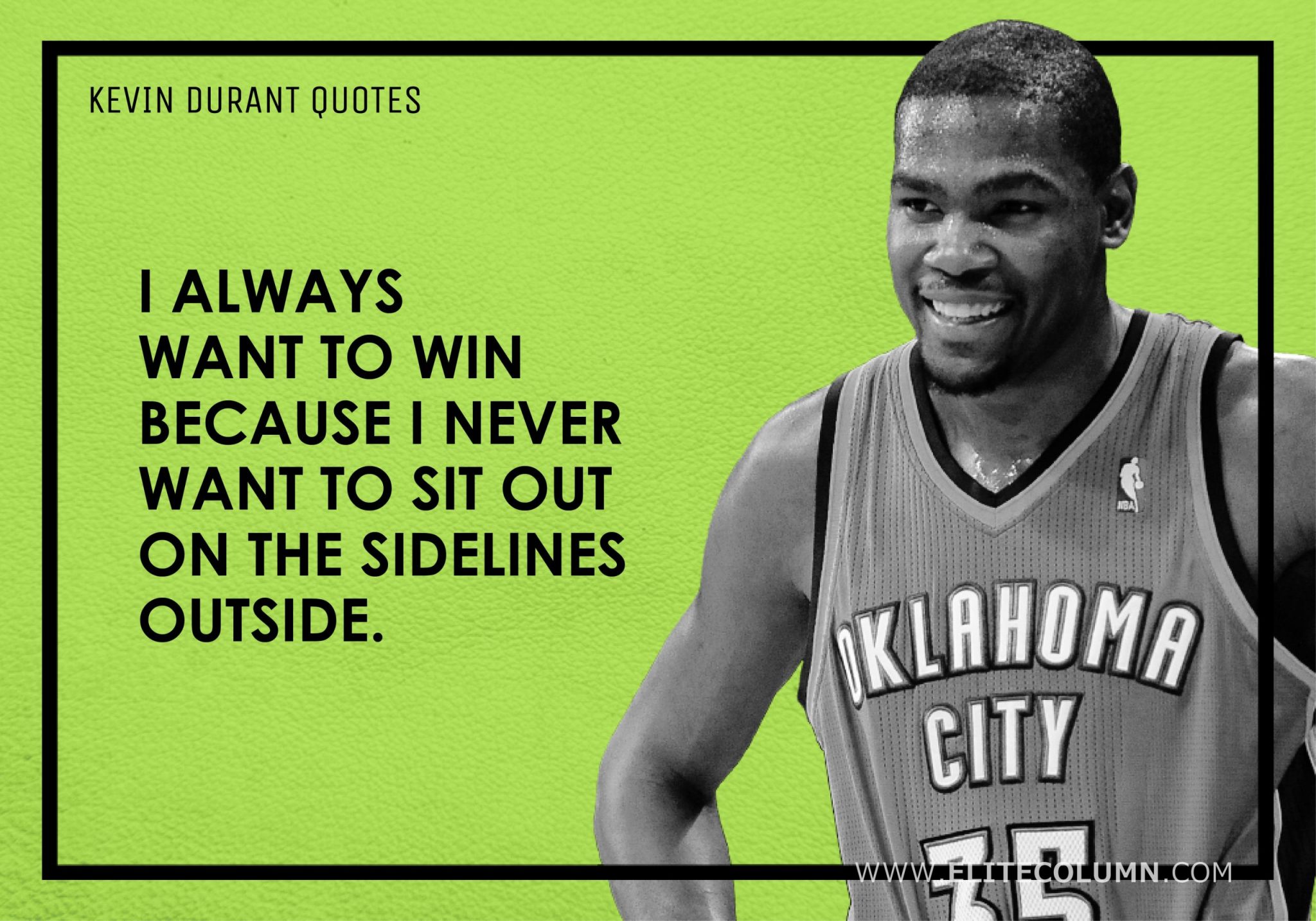 "I always want to win because I never want to sit out on the sidelines outside." – Kevin Durant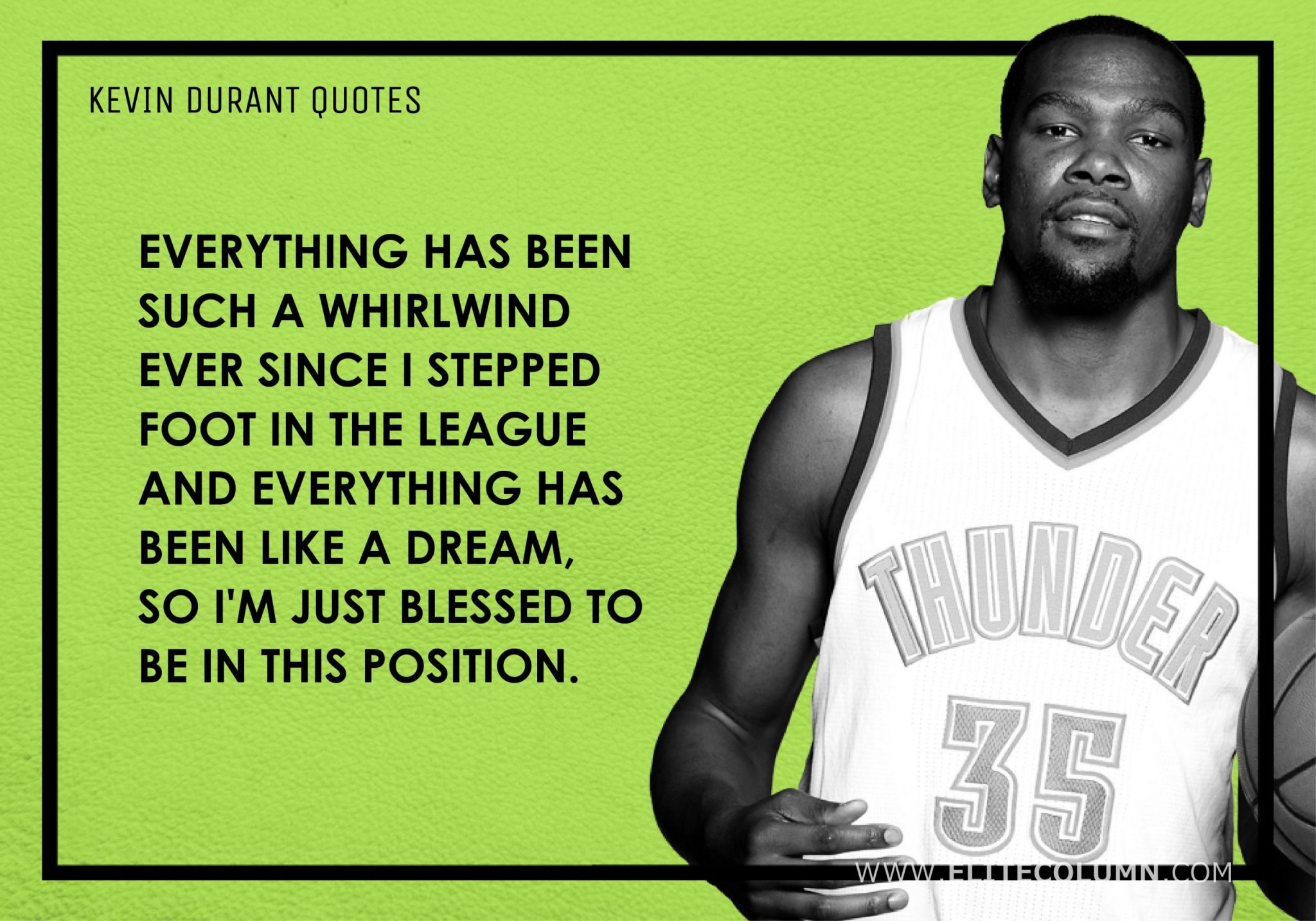 "Everything has been such a whirlwind ever since I stepped foot in the league and everything has been like a dream, so I'm just blessed to be in this position." – Kevin Durant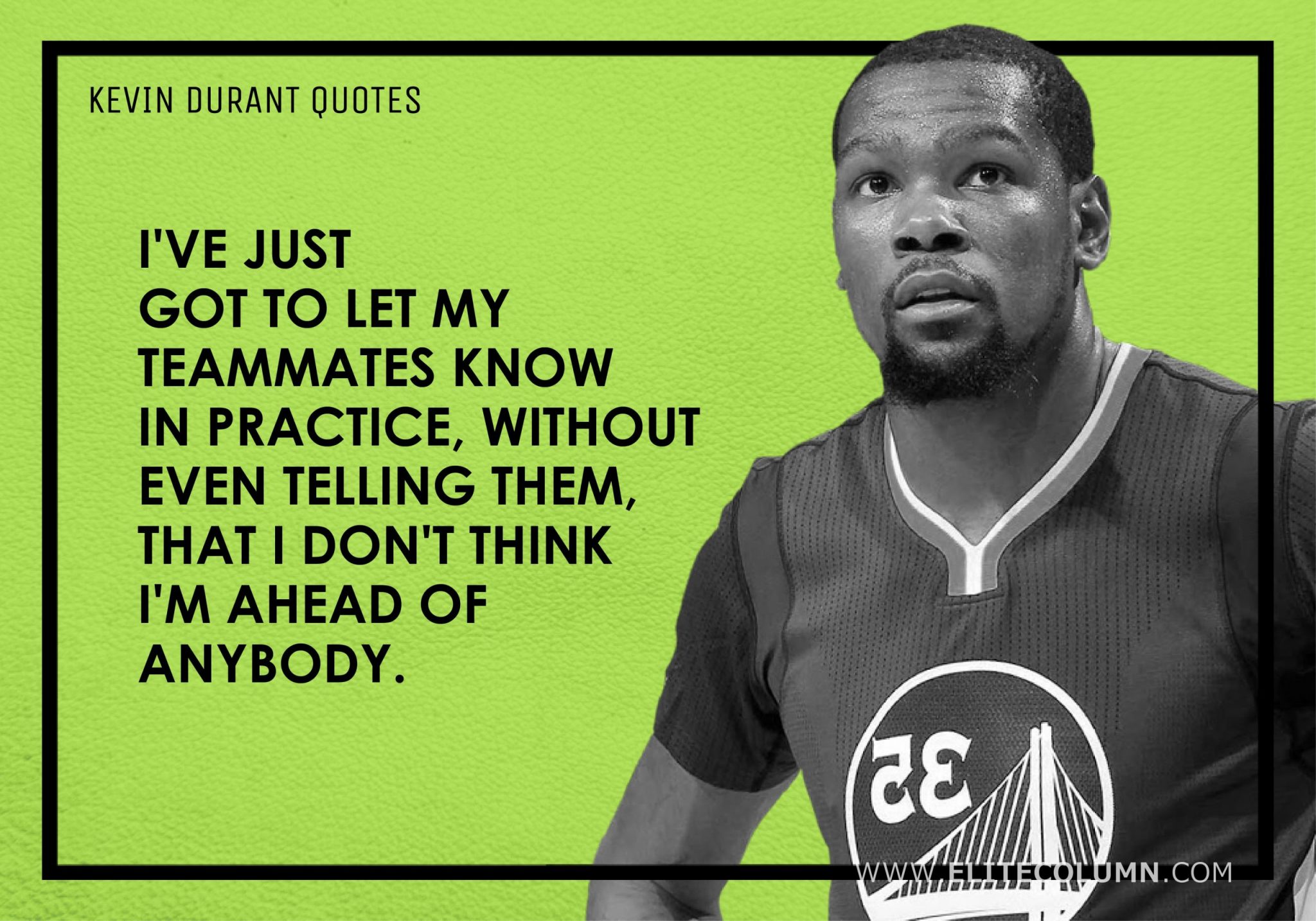 "I've just got to let my teammates know in practice, without even telling them, that I don't think I'm ahead of anybody." – Kevin Durant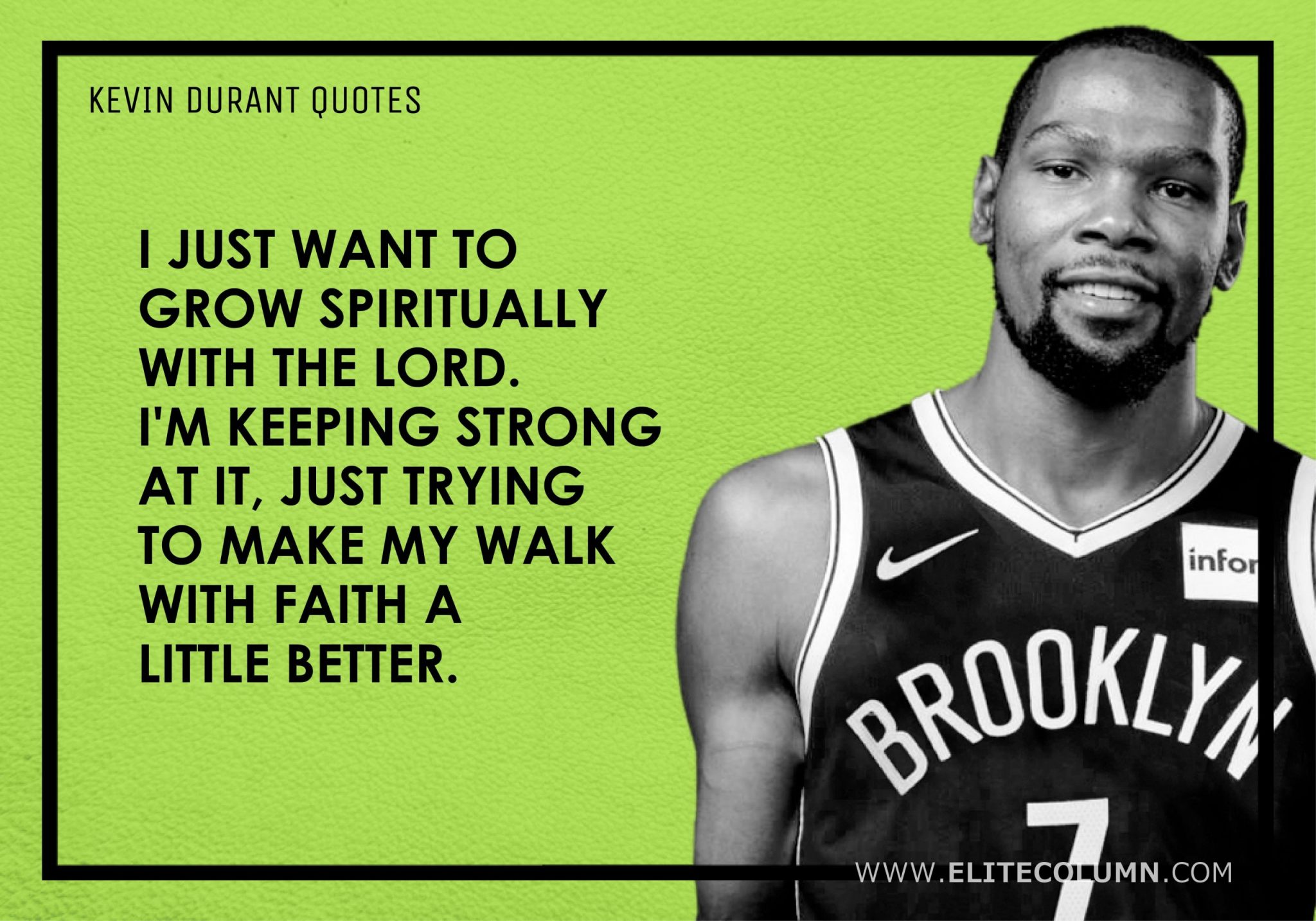 "I just want to grow spiritually with the Lord. I'm keeping strong at it, just trying to make my walk with faith a little better." – Kevin Durant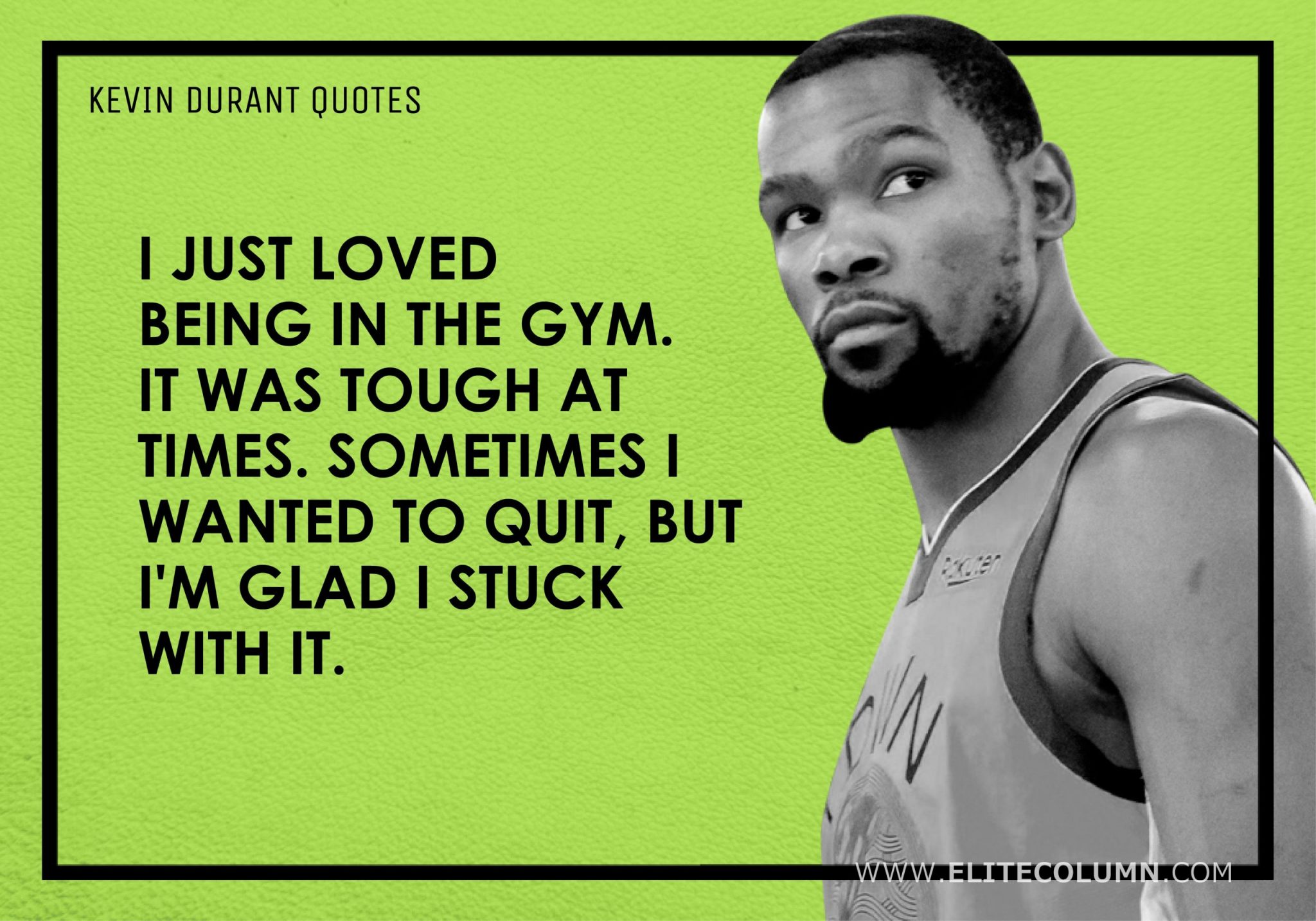 "I just loved being in the gym. It was tough at times. Sometimes I wanted to quit, but I'm glad I stuck with it." – Kevin Durant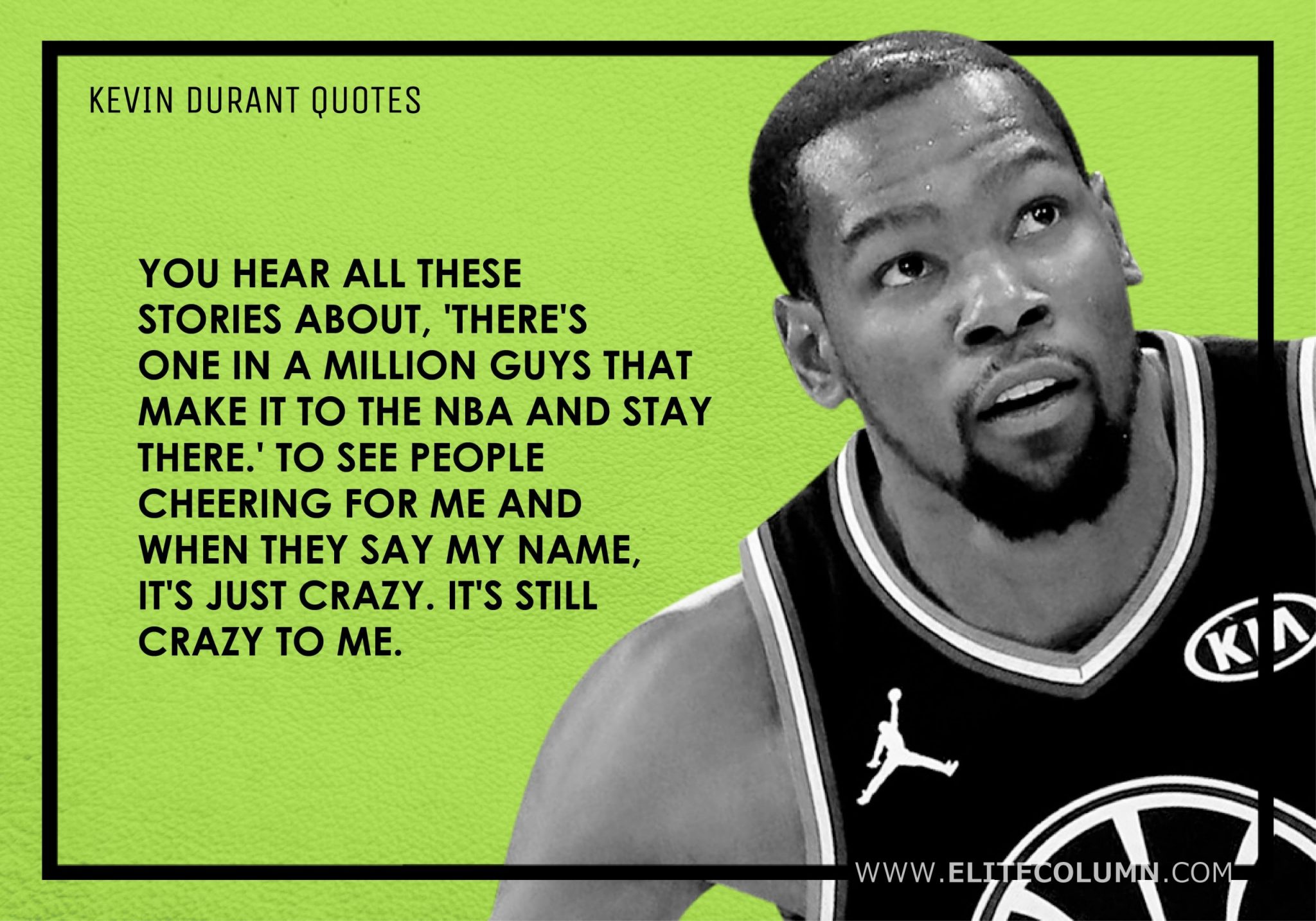 "You hear all these stories about, 'There's one in a million guys that make it to the NBA and stay there.' To see people cheering for me and when they say my name, it's just crazy. It's still crazy to me." – Kevin Durant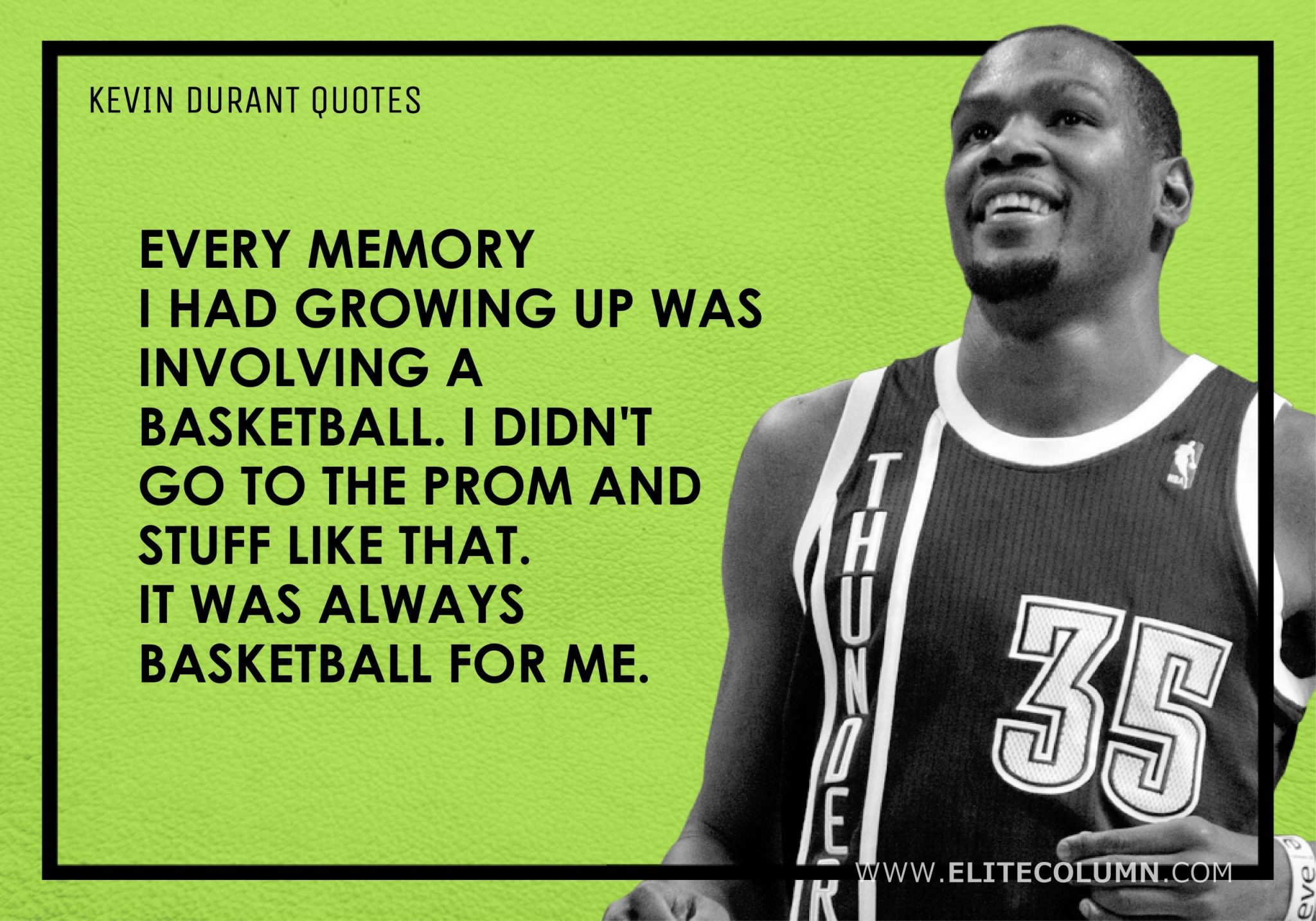 "Every memory I had growing up was involving a basketball. I didn't go to the prom and stuff like that. It was always basketball for me." – Kevin Durant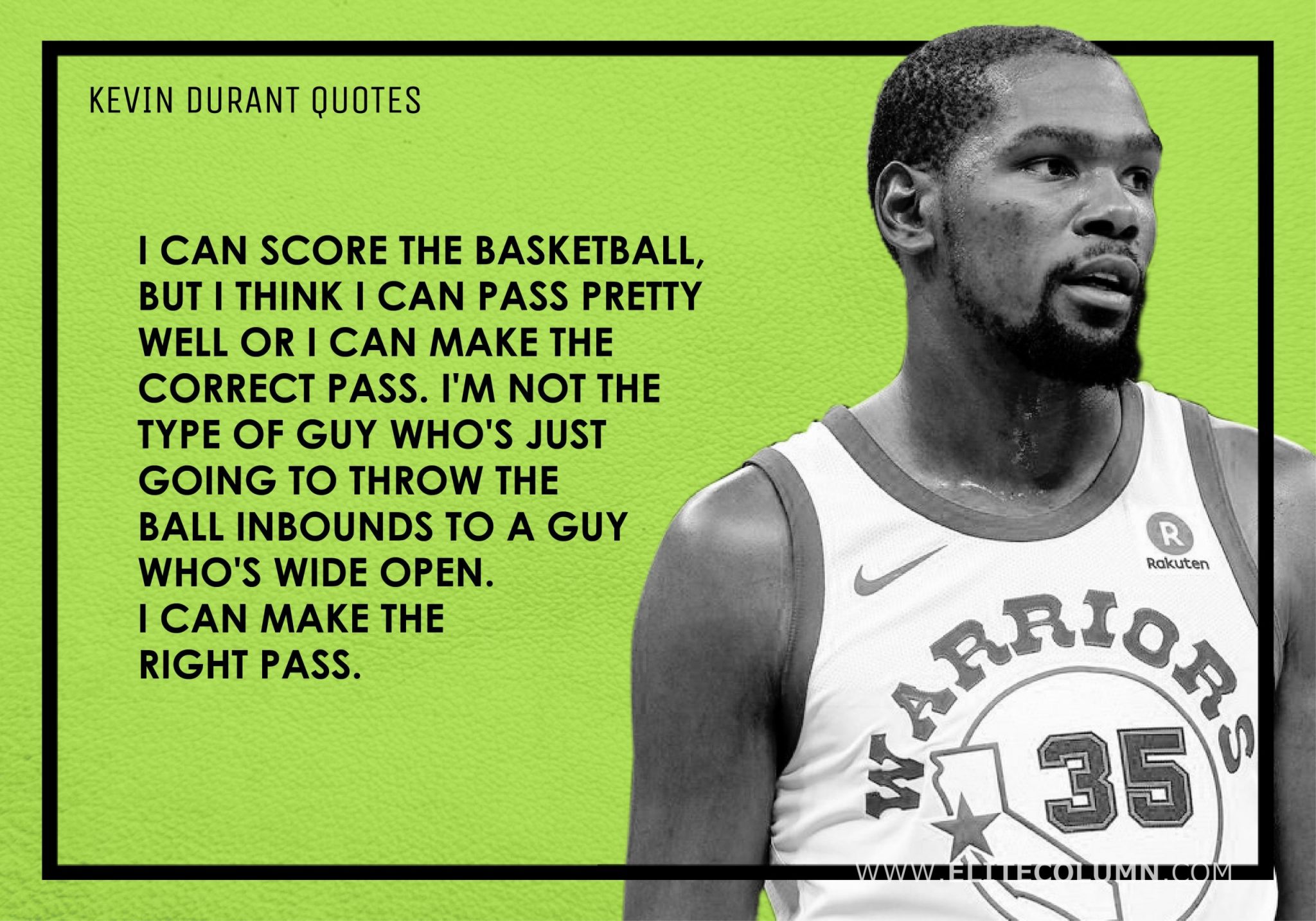 "I can score the basketball, but I think I can pass pretty well or I can make the correct pass. I'm not the type of guy who's just going to throw the ball inbounds to a guy who's wide open. I can make the right pass." – Kevin Durant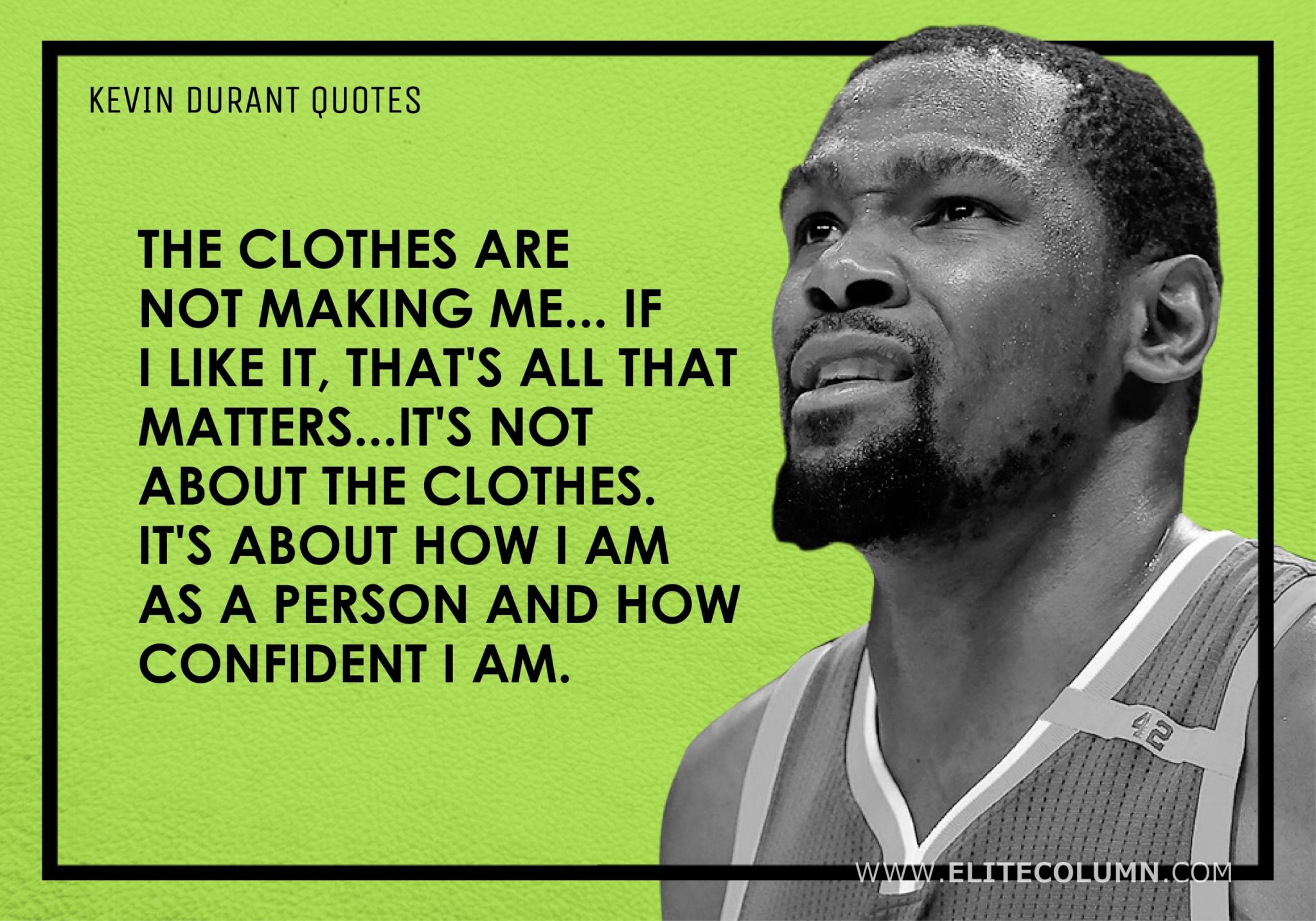 "The clothes are not making me… If I like it, that's all that matters…It's not about the clothes. It's about how I am as a person and how confident I am." – Kevin Durant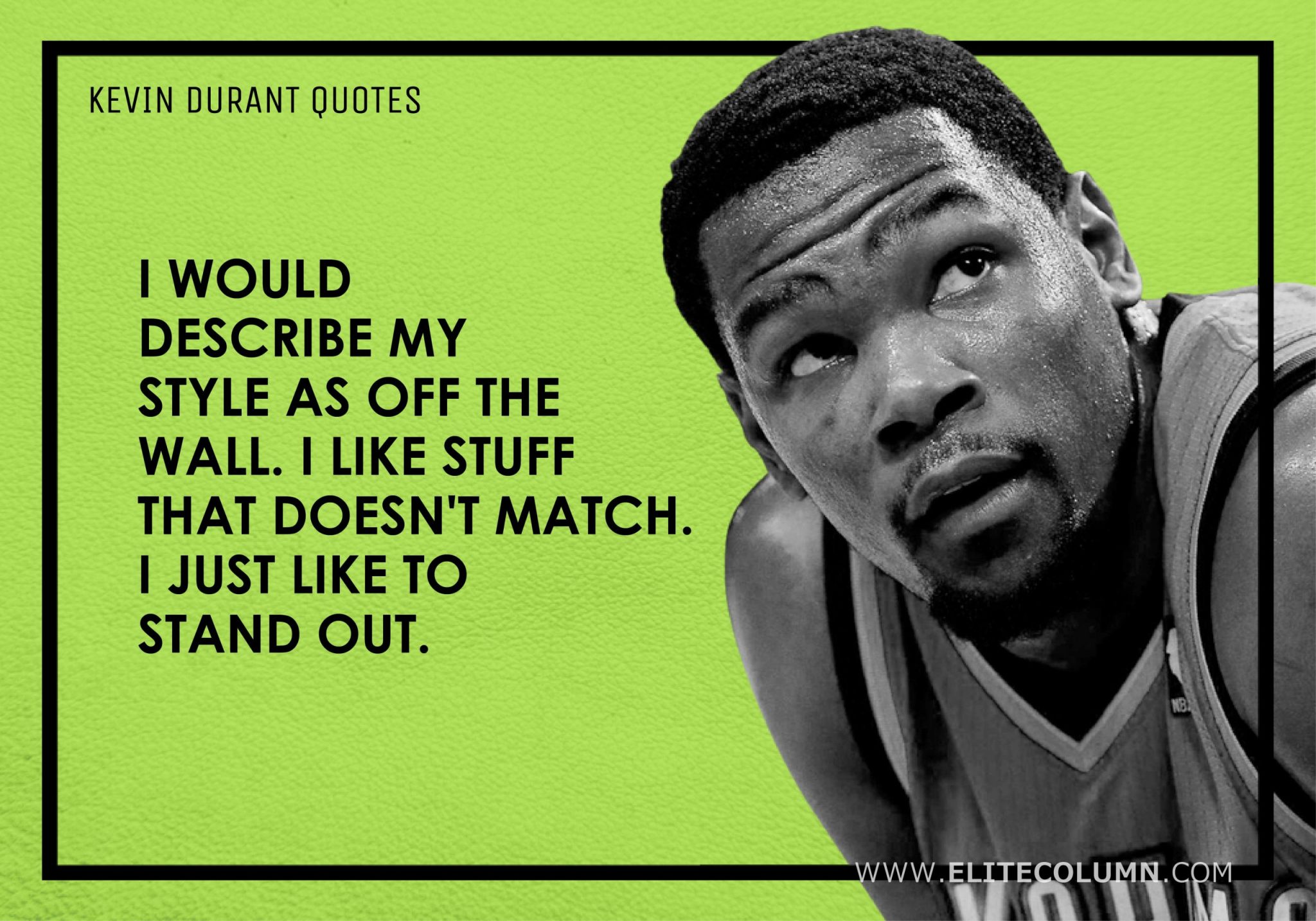 "I would describe my style as off the wall. I like stuff that doesn't match. I just like to stand out." – Kevin Durant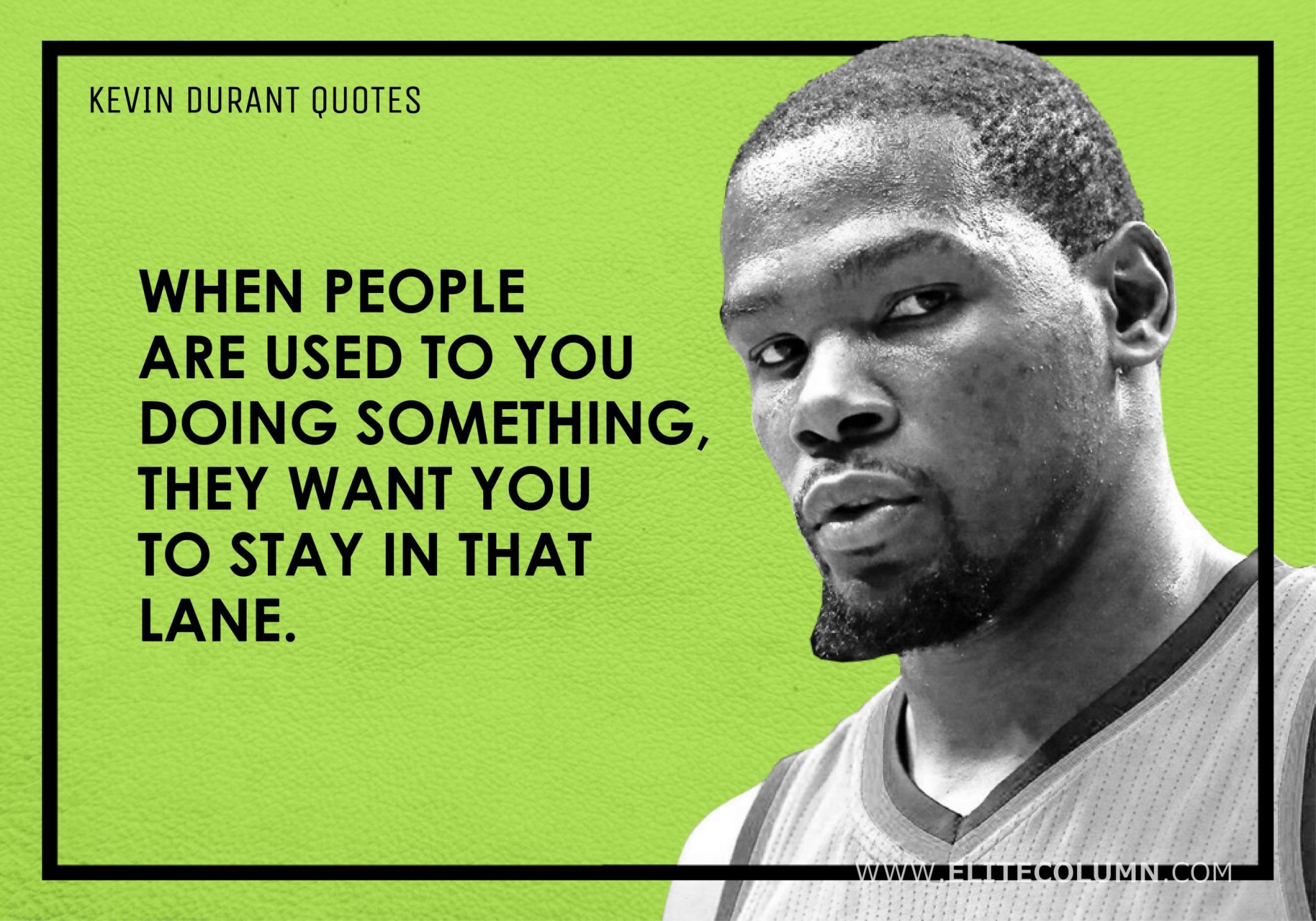 "When people are used to you doing something, they want you to stay in that lane." – Kevin Durant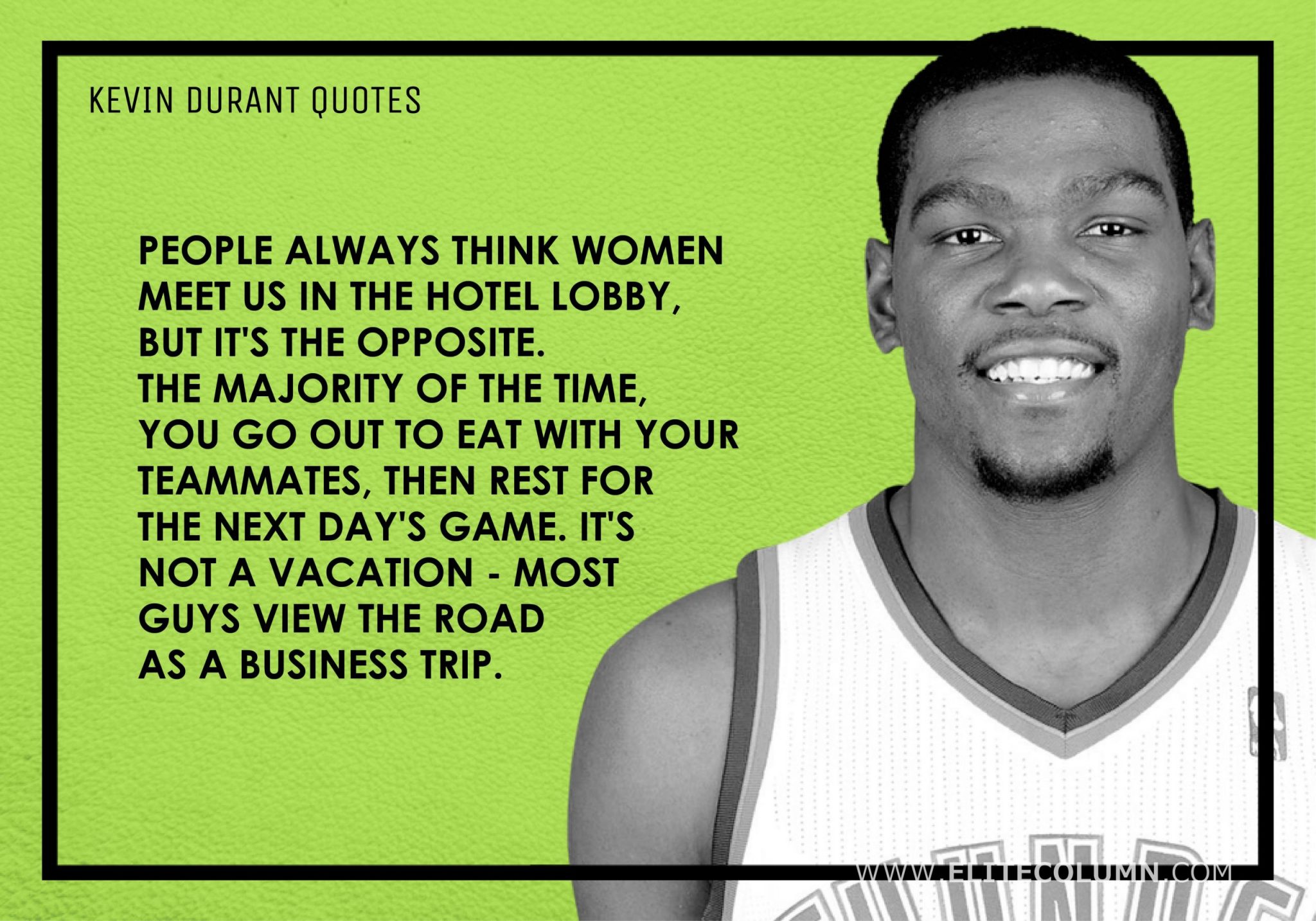 "People always think women meet us in the hotel lobby, but it's the opposite. The majority of the time, you go out to eat with your teammates, then rest for the next day's game. It's not a vacation – most guys view the road as a business trip." – Kevin Durant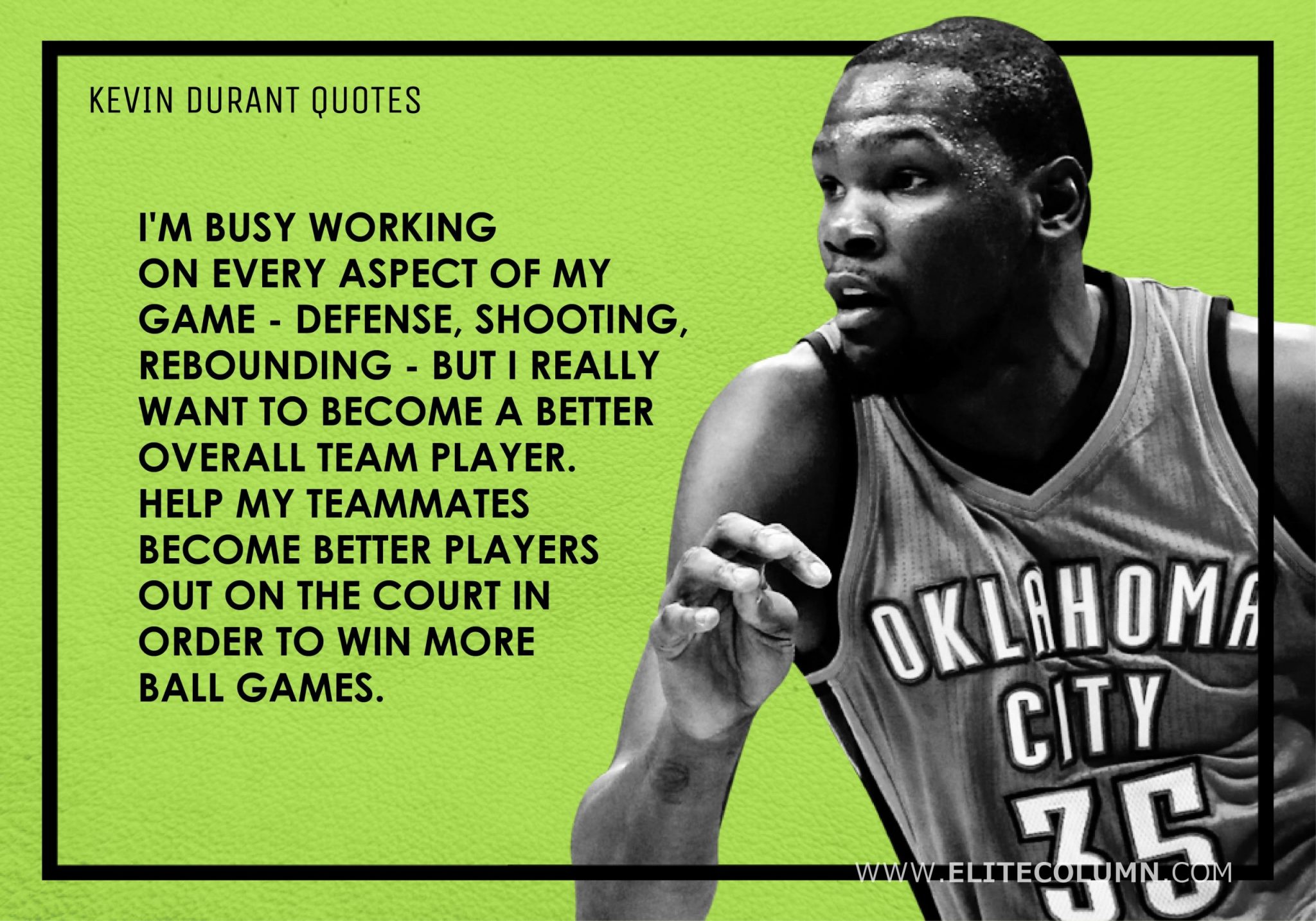 "I'm busy working on every aspect of my game – defense, shooting, rebounding – but I really want to become a better overall team player. Help my teammates become better players out on the court in order to win more ball games." – Kevin Durant
Thanks for checking out the best Kevin Durant quotes. Feel free to share the quotes with your friends. Leave a comment below and which are your favorite Kevin Durant quotes ?
See also:
Kareem Abdul-Jabbar Quotes | James Harden Quotes | Tim Duncan Quotes | Shaquille O'Neal Quotes | Michael Jordan Quotes
You can find us at – Facebook | Instagram | LinkedIn | Pinterest | Twitter