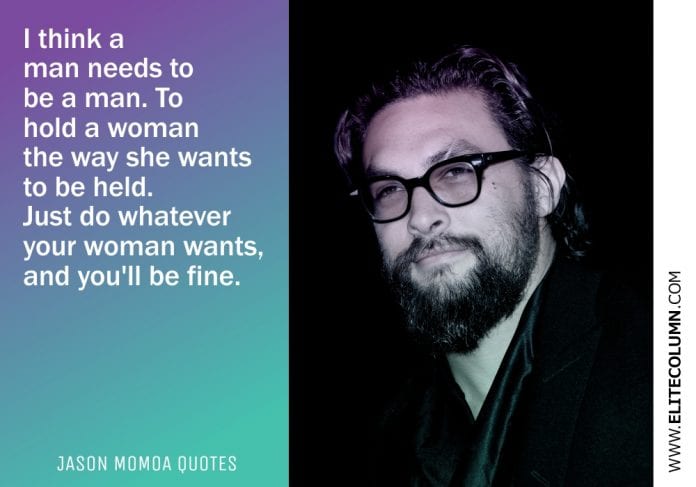 Best known for his role in Game of Thrones as Khal Drogo and recently in DC's Aquaman as the man himself, Jason Momoa is an American actor, producer, writer model and film director. He was born in Honolulu, Hawaii to a photographer dad and a painter mom. After high school, he began college in Iowa as a marine biology major, studying for a period in the Florida Keys. He began a relationship with actress Lisa Bonet after mutual friends introduced them in 2005. Married in 2017, he became the stepfather to Zoë Kravitz though he had two children with Bonet previously. Jason Momoa quotes will certainly help you in your daily life and EliteColumn brings you the 5 toughest Jason Momoa quotes.
9 Inspirational Jason Momoa Quotes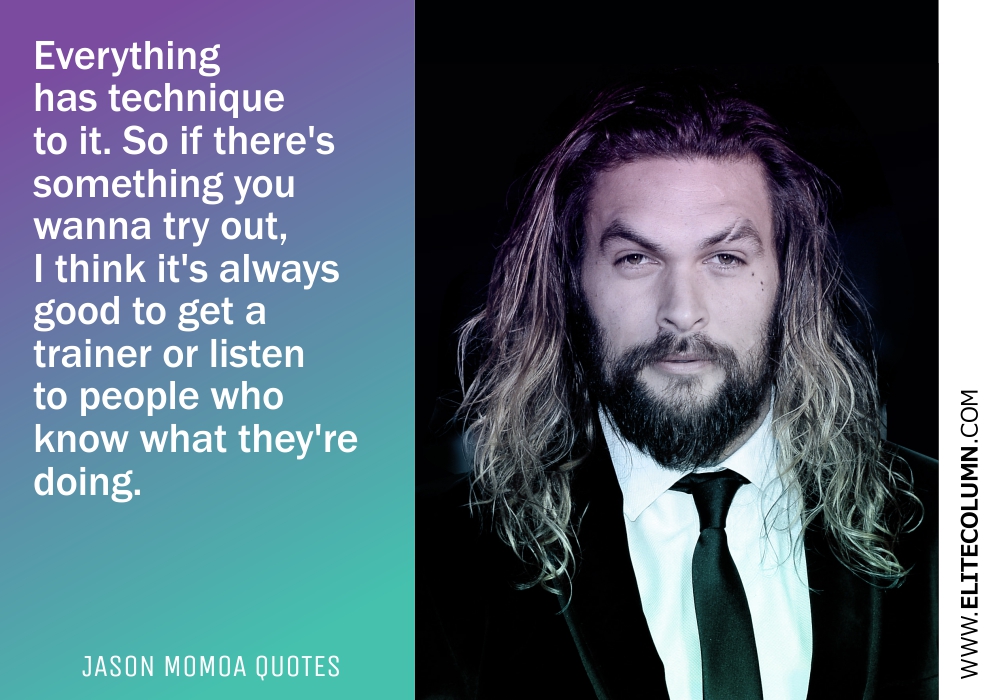 "Everything has technique to it. So if there's something you wanna try out, I think it's always good to get a trainer or listen to people who know what they're doing." – Jason Momoa
2. "I don't mind standing up for what I believe in." – Jason Momoa
3. "Whenever I wake up, I'm up. I don't lie there like an idiot. I get up, run up a hill, get some exercise, and have some time with my thoughts." – Jason Momoa
4. "You paint something, and it's yours. It's your heart up on the wall." – Jason Momoa
5. "I have my ups and my downs like anyone. All I can do is be me." – Jason Momoa
6. "If you're too disciplined, it can mess up your mind. You need to have that treat for yourself." – Jason Momoa
7. "Train hard, train hard, train hard." – Jason Momoa
8. "Morning is when I do all my best work." – Jason Momoa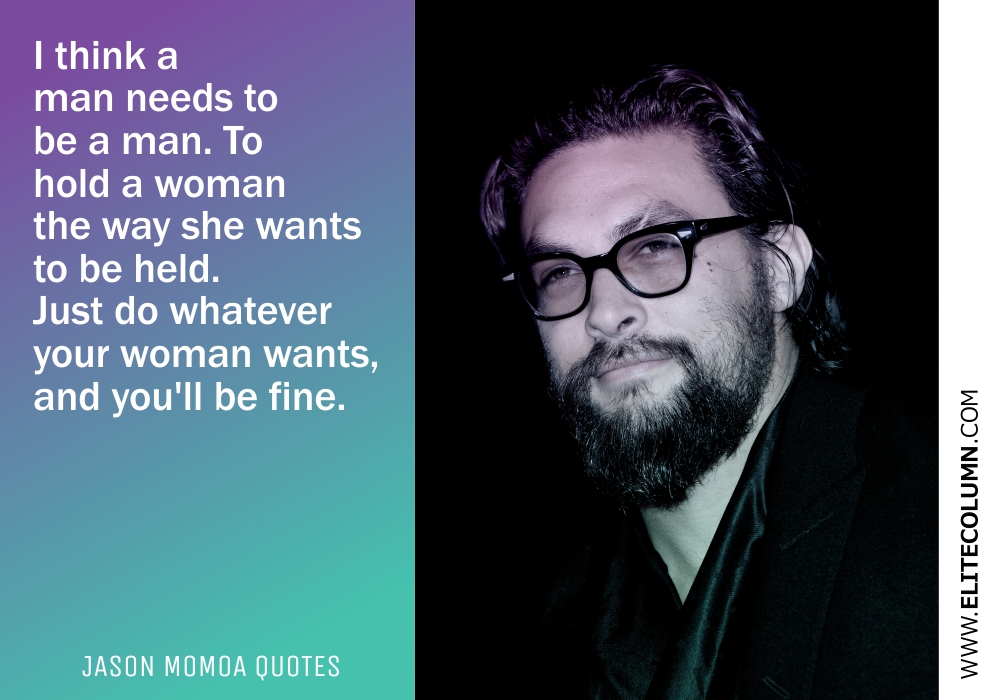 9 ."I think a man needs to be a man. To hold a woman the way she wants to be held. Just do whatever your woman wants, and you'll be fine." – Jason Momoa
Thanks for checking out the best Jason Momoa quotes. Feel free to share the quotes with your friends. Leave a comment below and which are your favorite Jason Momoa quotes ?
See also:
Johnny Depp Quotes | Liam Hemsworth Quotes | Al Pacino Quotes | Kamal Hassan Quotes | Paul Walker Quotes | Dwayne Johnson Quotes | Angelina Jolie Quotes | Rajinikanth Quotes
You can find us at – Facebook | Instagram | LinkedIn | Pinterest | Twitter