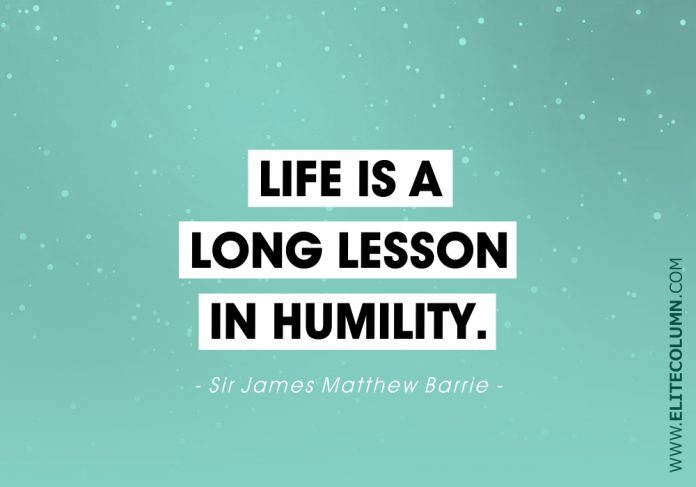 Check out 50 Humble Quotes today. Humble Quotes will help you achieve everything that you desire in life.
50 Best Humble Quotes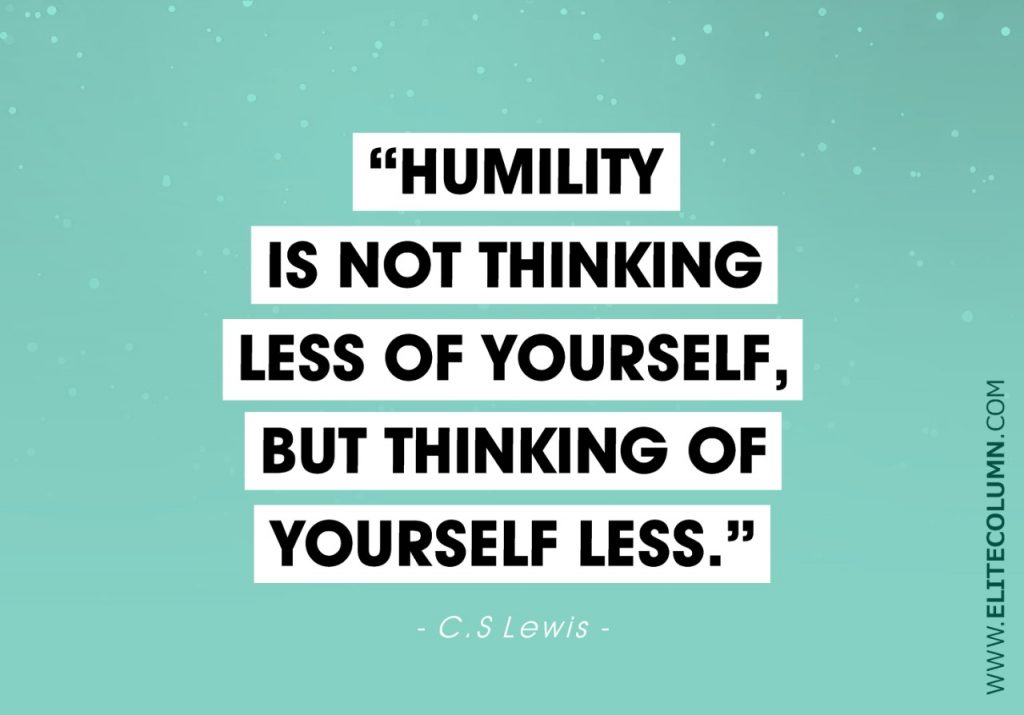 1. "Humility is not thinking less of yourself, but thinking of yourself less." – C.S Lewis
2. "To lead the people, walk behind them." – Lao Tzu
3. "There's no need to show off when you know who you are." – Anonymous
4. "Every person that you meet knows something you don't; learn from them." – H. Jackson Brown Jr
5. "Do you wish people to think well of you? Don't speak well of yourself." – Blaise Pascal
6. "There is no respect for others without humility in one's self." – Henri Frederic Amiel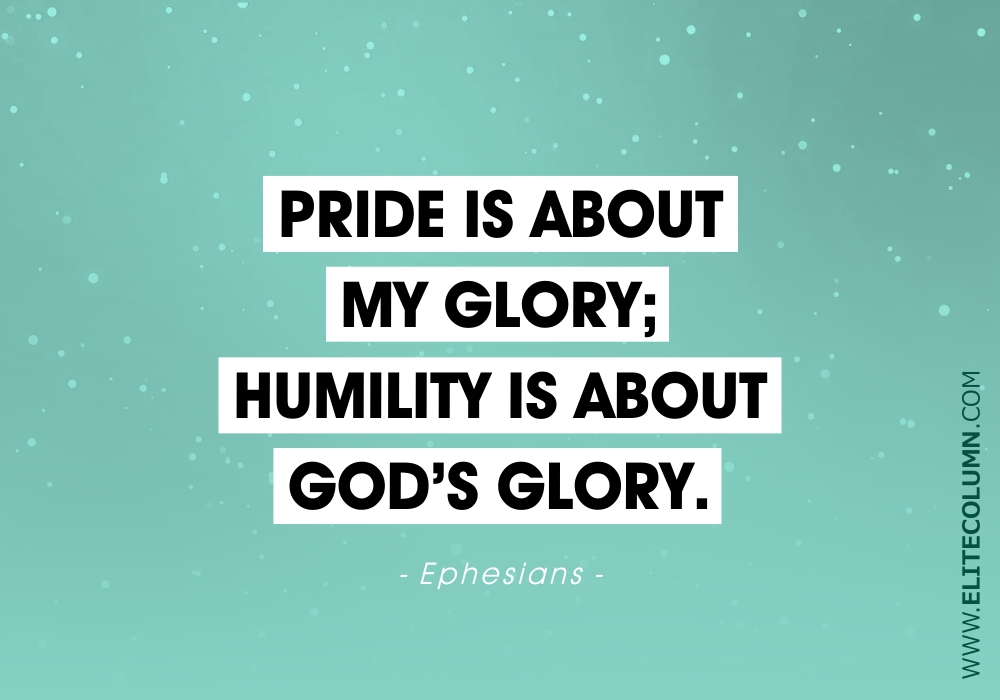 7. "Pride is about my glory; humility is about God's glory." – Ephesians
8. "The idea that some lives matter less is the root of all that is wrong with the world." – Dr. Paul Farmer
9. "Without humility, there can be no humanity." – John Buchan
10. "Humility is the most beautiful virtue that we can develop." – Joyce Meyer
11. "Humility is the solid foundation of all virtues." – Confucius
12. "In reality, humility means nothing other than complete honesty about yourself." – William Countryman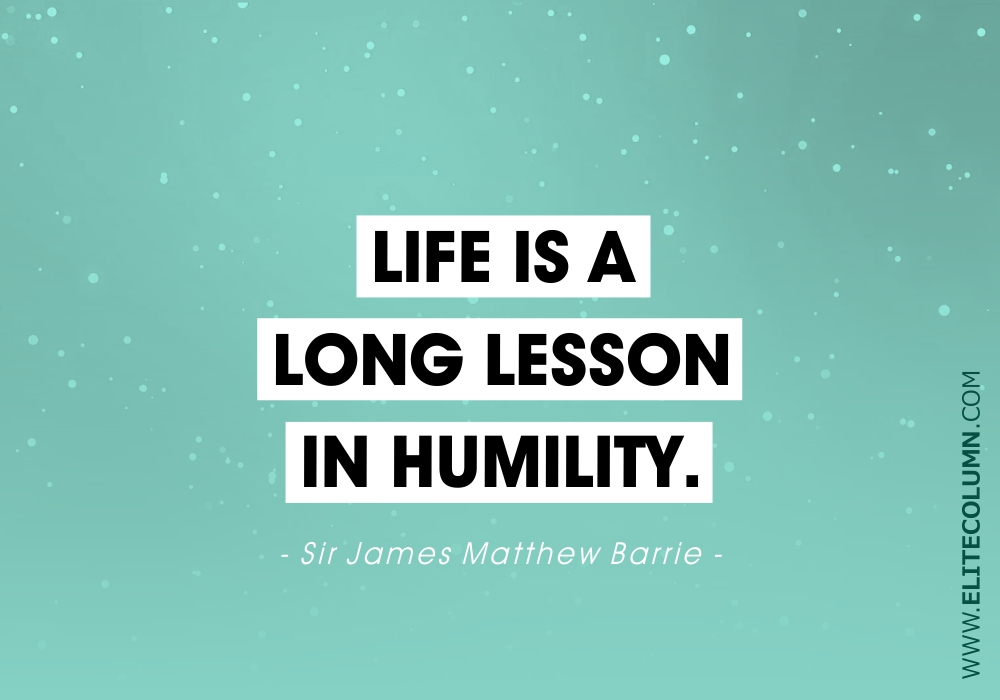 13. "Life is a long lesson in humility." – Sir James Matthew Barrie
14. "Humility will open more doors than arrogance ever will." – Zig Ziglar
15. "Real genius is nothing else but the supernatural virtue of humility in the domain of thought." – Simone Weil
16. "Humility is the surest sign of strength." – Thomas Merton
17. "Never look down on anybody unless you're helping them up." – Jesse Jackson
18. "Humility, like the darkness, reveals the heavenly lights." – Henry David Thoreau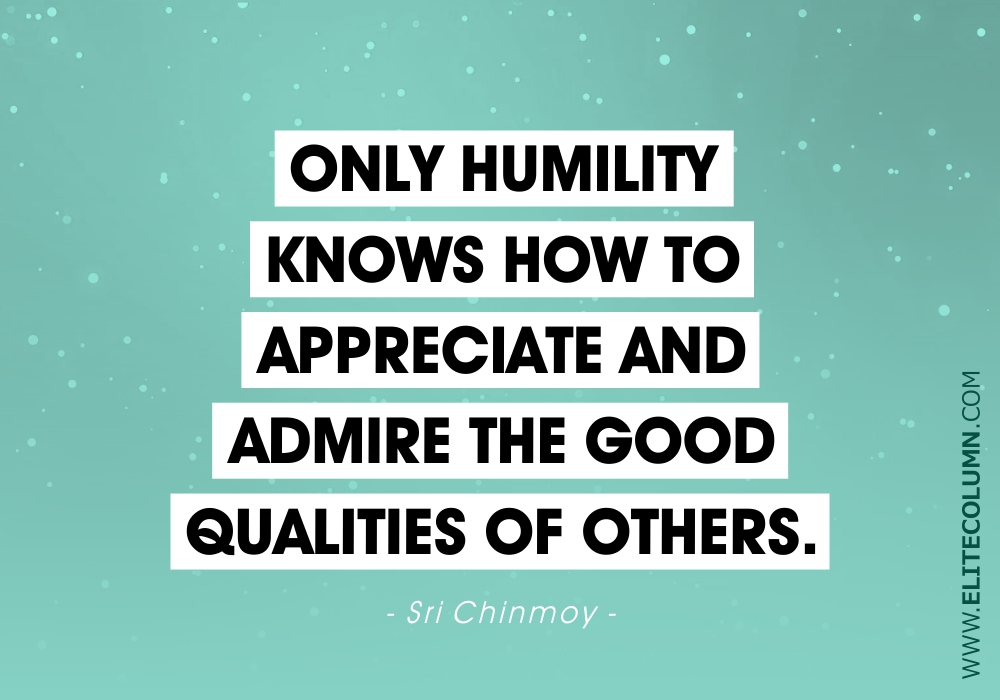 19. "Only humility knows how to appreciate and admire the good qualities of others." – Sri Chinmoy
20. "Humility isn't denying your strengths; it's being honest about your weaknesses." – Rick Warren
21. "The greatest friend of truth is Time, her greatest enemy is Prejudice, and her constant companion is Humility." – Charles Caleb Colton
22. "You are not a drop in the ocean. You are the entire ocean in a drop." – Rumi
23. "Without patience, there can be no genius." – Robin Sharma
24. "All streams flow to the sea because it is lower than they are. Humility gives it its power." – Lao Tzu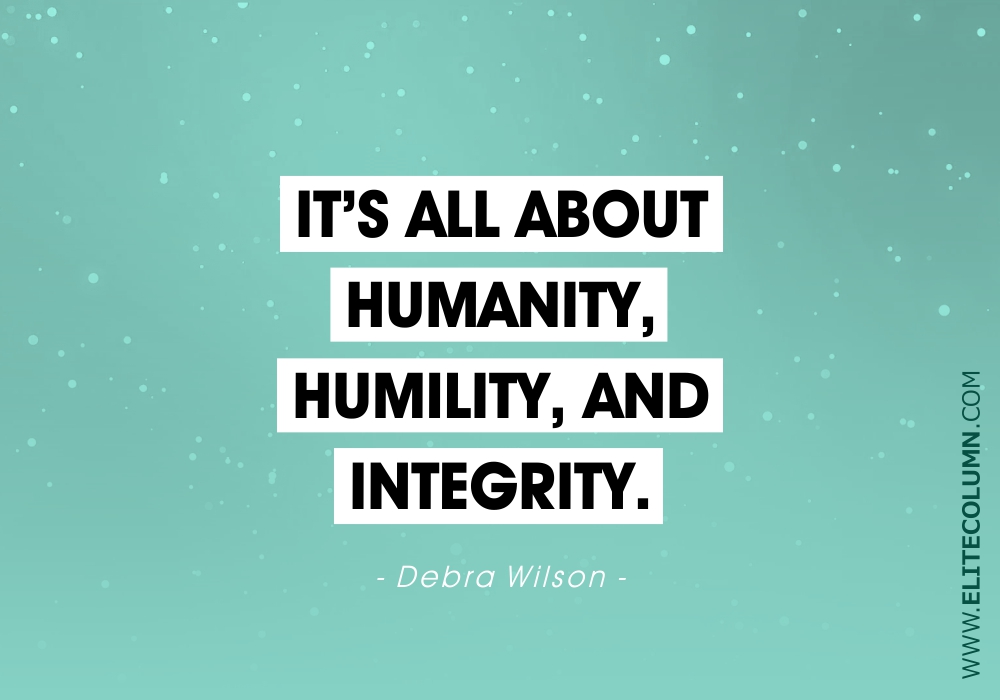 25. "It's all about humanity, humility, and integrity." – Debra Wilson
See also:
Confidence Quotes | Attitude Quotes | Patience Quotes | Mistake Quotes | Fear Quotes | Honesty Quotes | Art Quotes | Silence Quotes | Freedom Quotes
26. "Learning is a feeling between humility and simplicity." – Alan Maiccon
27. "People search for certainty. But there is no certainty." – Richard P. Feynman
28. "True knowledge exists in knowing that you know nothing." – Socrates
29. "Pride is the problem, humility is the answer." – Joyce Meyer
30. "Humility is nothing but truth, and pride is nothing but lying." – Saint Vincent de Paul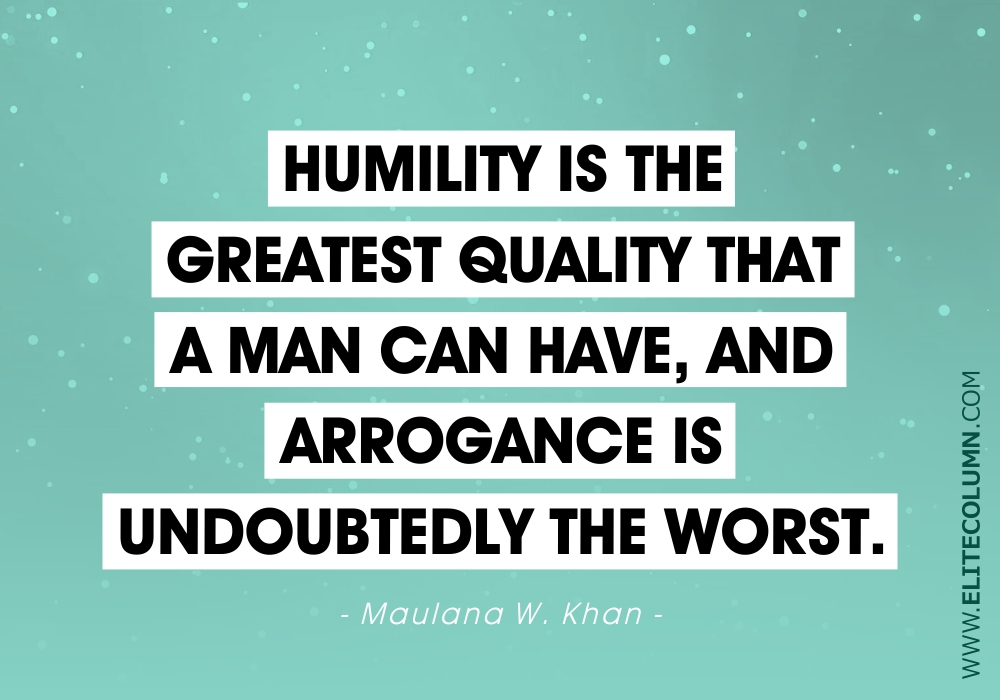 31. "Humility is the greatest quality that a man can have, and arrogance is undoubtedly the worst." – Maulana W. Khan
32. "Humility is clearer-eyed than ego – and that's important because humility always works harder than ego." – Ryan Holiday
33. "Keep your head up in failure, and your head down in success." – Jerry Seinfeld
34. "Success is a lousy teacher. It seduces smart people into thinking they can't lose." – Bill Gates
35. "The biggest challenge after success is shutting up about it." – Criss Jami
36. "Think lightly of yourself and deeply of the world." – Miyamoto Musashi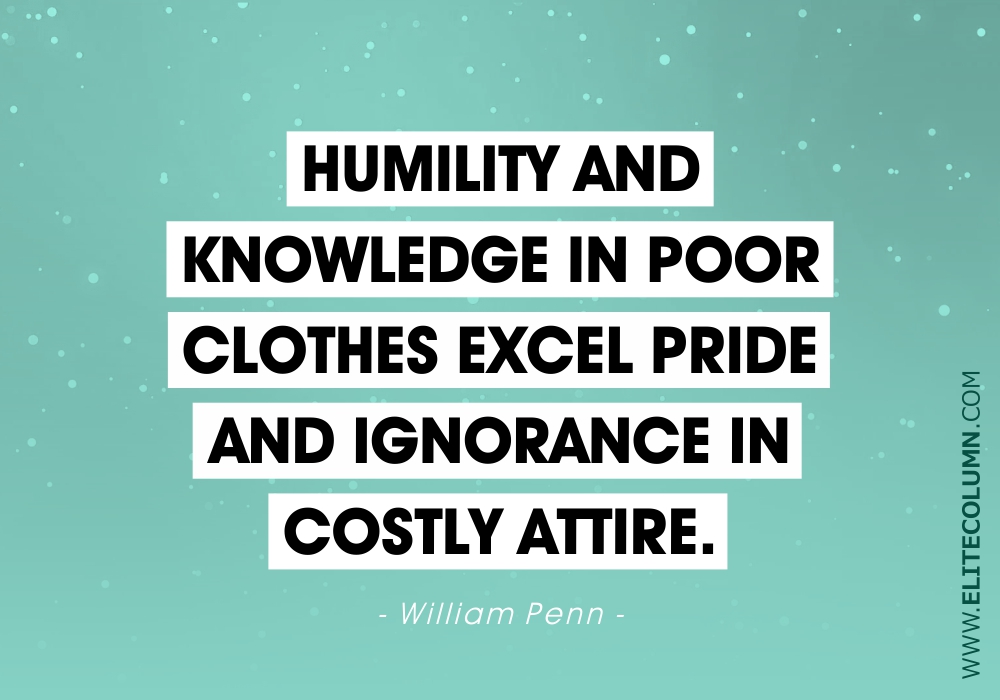 37. "Humility and knowledge in poor clothes excel pride and ignorance in costly attire." – William Penn
38. "Modesty is the gentle art of enhancing your charm by pretending not to be aware of it." – Oliver Herford
39. "Be humble, hungry and the hardest worker in the room." – Dwayne Johnson
40. "Stay true in the dark and humble in the spotlight." – Harold B. Lee
41. "I speak to everyone in the same way, whether he is the garbage man or the president of the university." – Albert Einstein
42. "Those who are believed to be most abject and humble are usually the most ambitious and envious." – Baruch Spinoza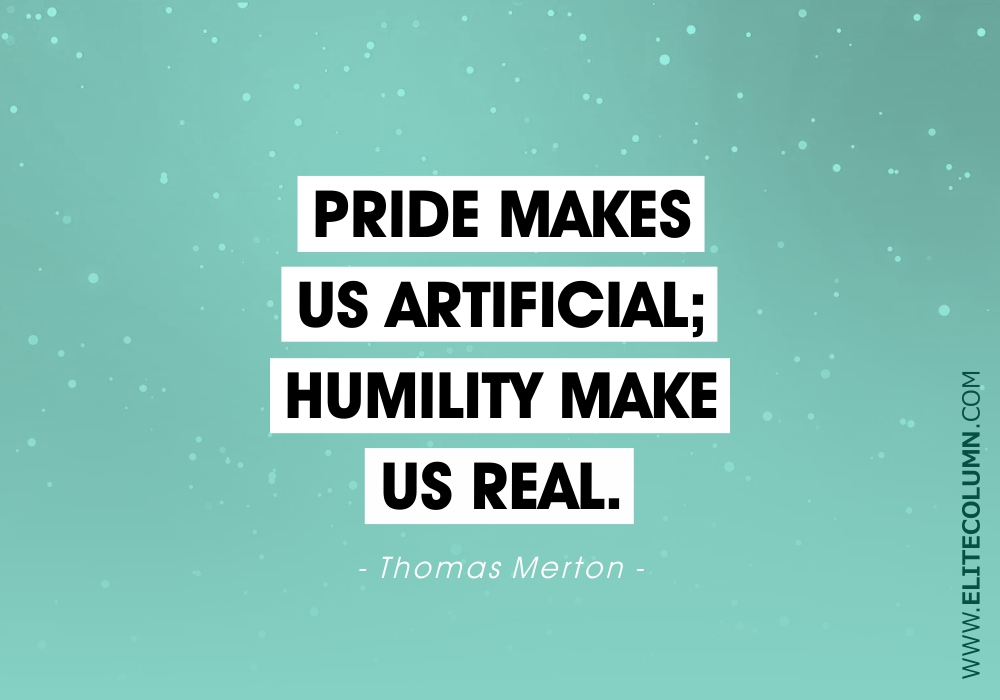 43. "Pride makes us artificial; humility make us real." – Thomas Merton
44. "Humility is to make a right estimate of oneself." – Charles H. Spurgeon
45. "There is beauty and humility in imperfection." – Guillermo del Toro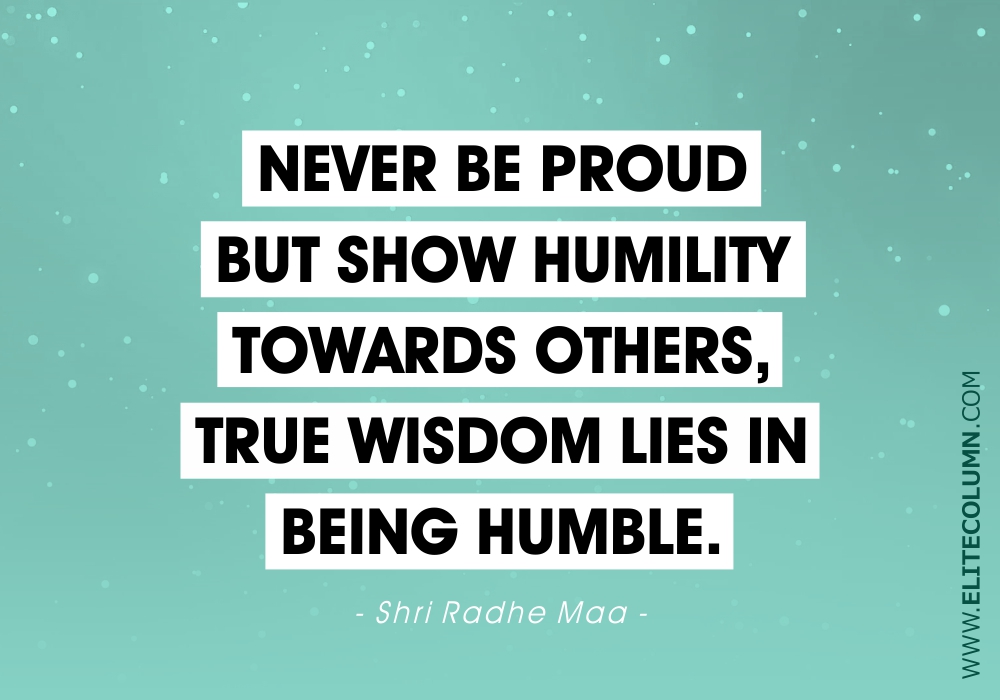 46. "Never be proud but show humility towards others, true wisdom lies in being humble." – Shri Radhe Maa
47. "Do good by stealth, and blush to find it fame." – Alexander Pope
48. "True humility is staying teachable, regardless of how much you already know." – Dana Arcuri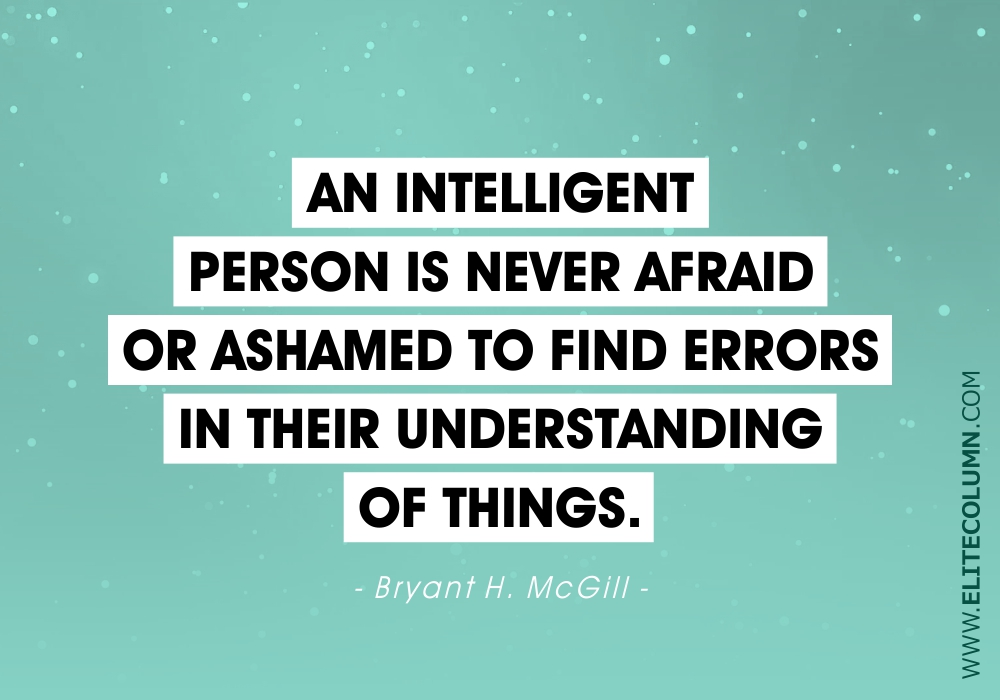 49. "An intelligent person is never afraid or ashamed to find errors in their understanding of things." – Bryant H. McGill
50. "Pride is concerned with who is right while humility is concerned with what is right." – Ezra Taft Benson
Thanks for checking out the best Humble Quotes. Feel free to share the quotes with your friends. Leave a comment below and which are your favourite Humble Quotes ?
See also:
Spiritual Quotes | Time Quotes | Family Quotes | Zen Quotes | Pain Quotes | Peace Quotes | Health Quotes
You can find us at – Facebook | Instagram | LinkedIn | Pinterest | Twitter