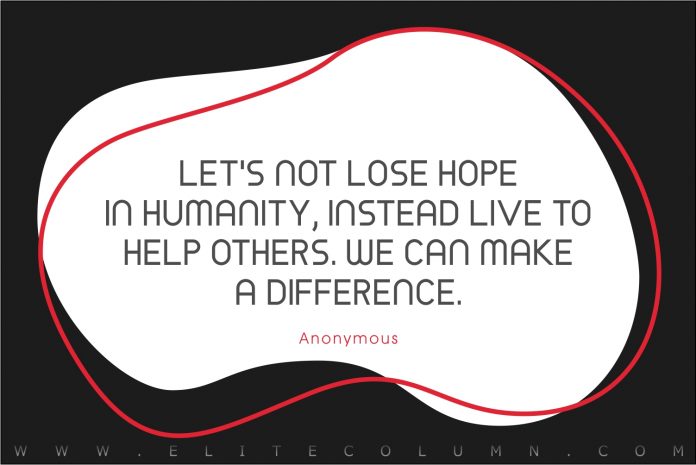 Check out 31 Humanity Quotes today.
31 Best Humanity Quotes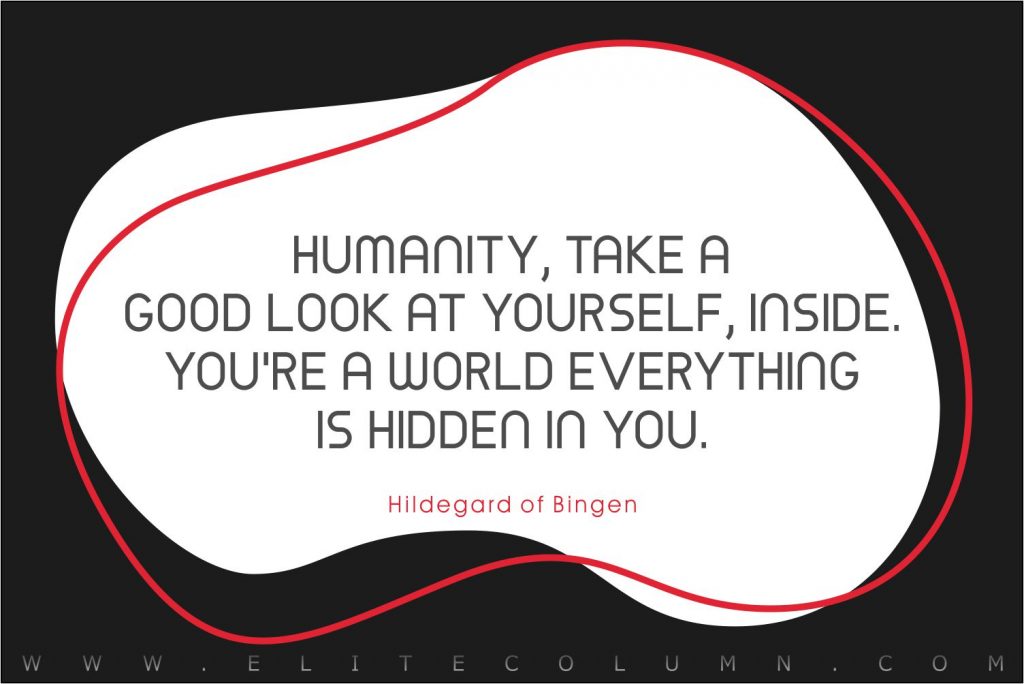 1. "Humanity, take a good look at yourself, inside. You're a world everything is hidden in you." – Hildegard of Bingen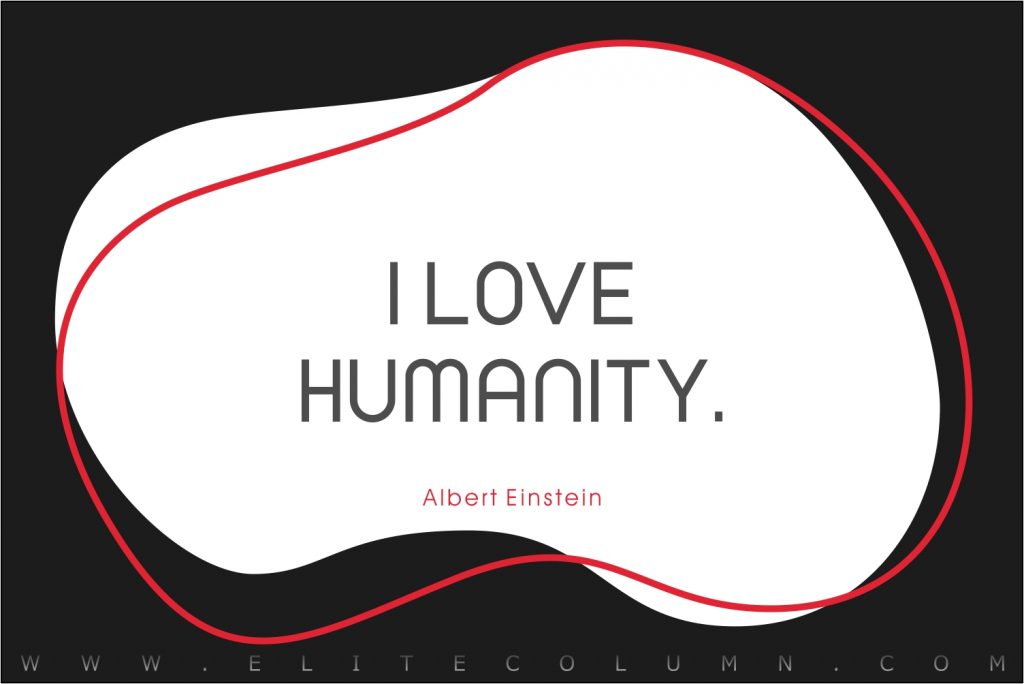 2. "I love humanity." – Albert Einstein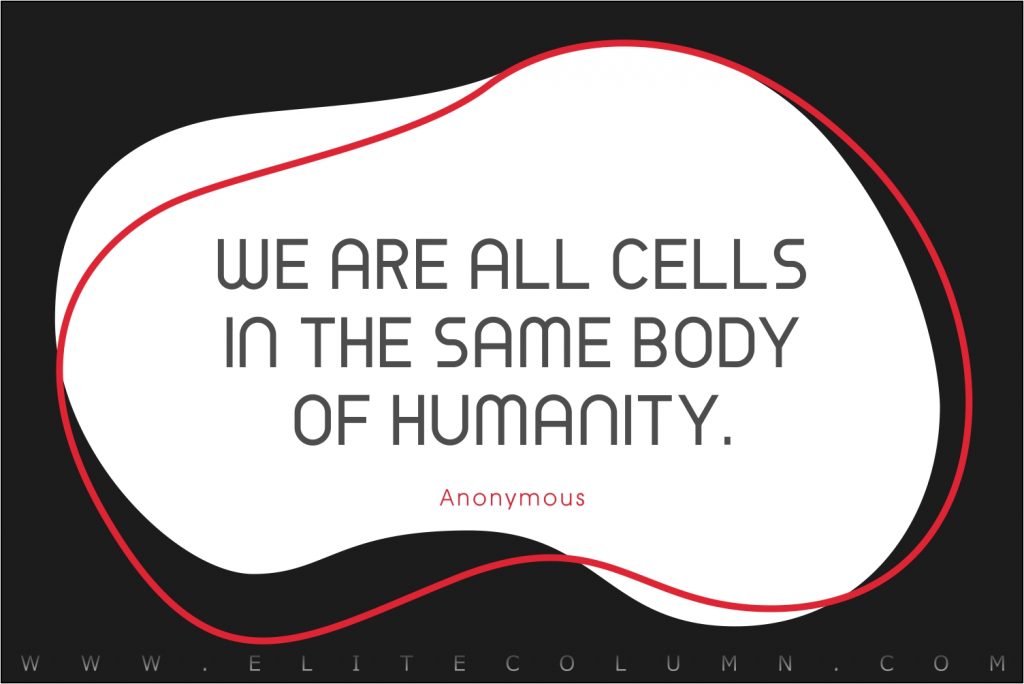 3. "We are all cells in the same body of humanity." – Anonymous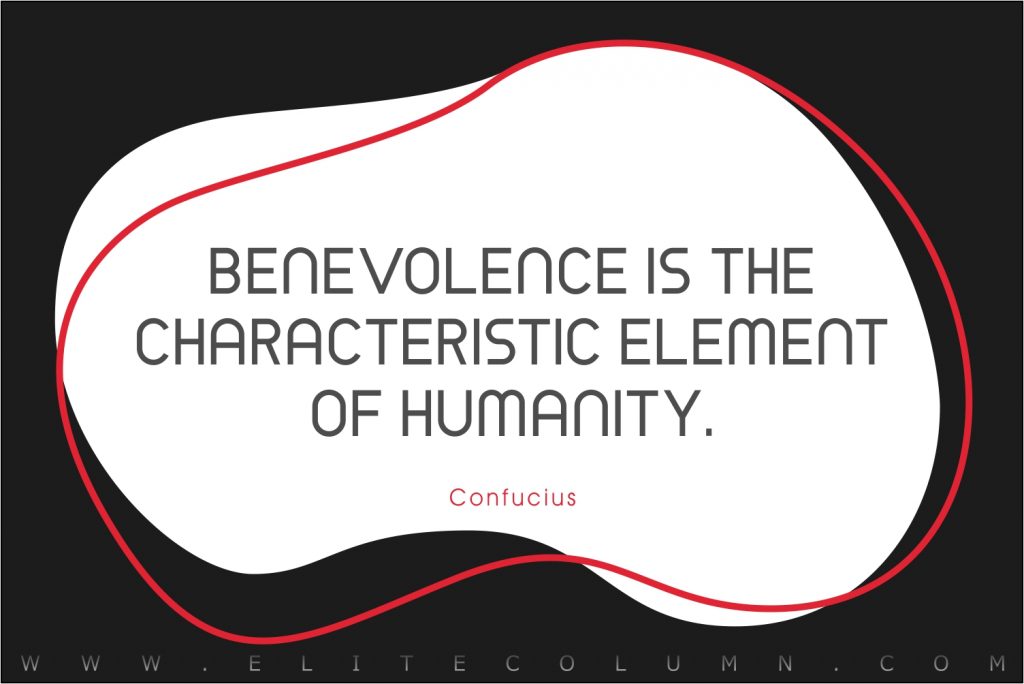 4. "Benevolence is the characteristic element of humanity." – Confucius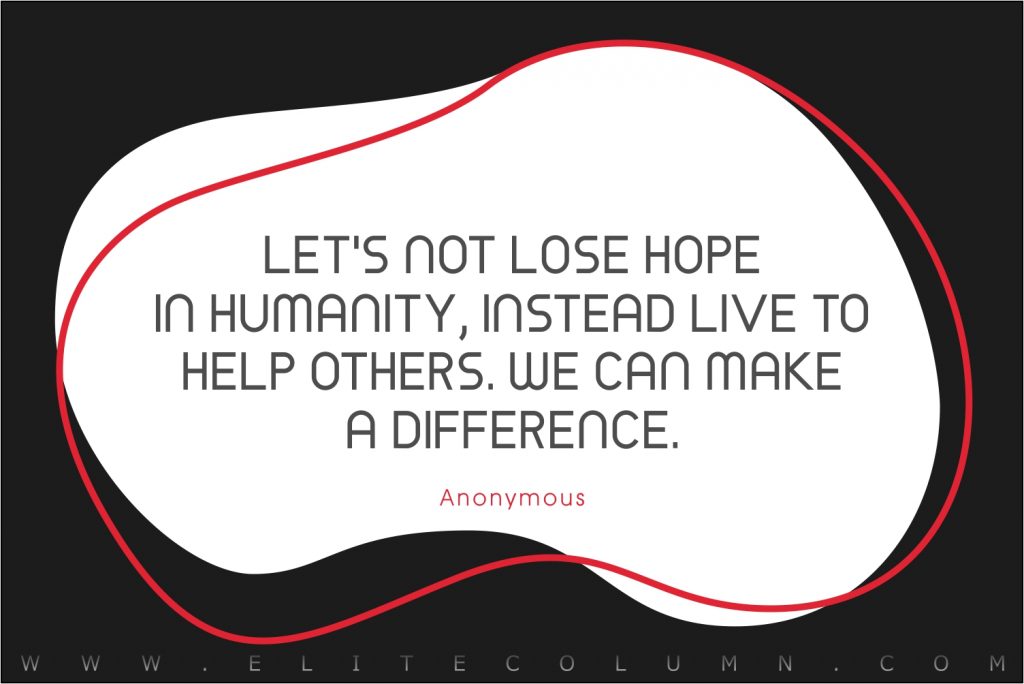 5. "Let's not lose hope in humanity, instead live to help others. We can make a difference." – Anonymous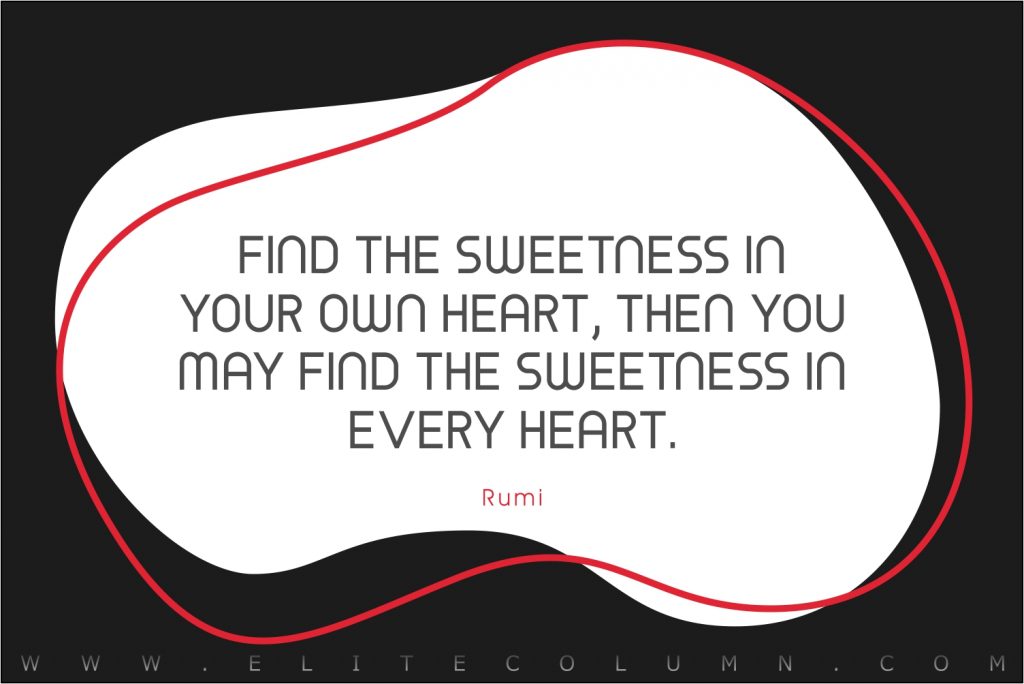 6. "Find the sweetness in your own heart, then you may find the sweetness in every heart." – Rumi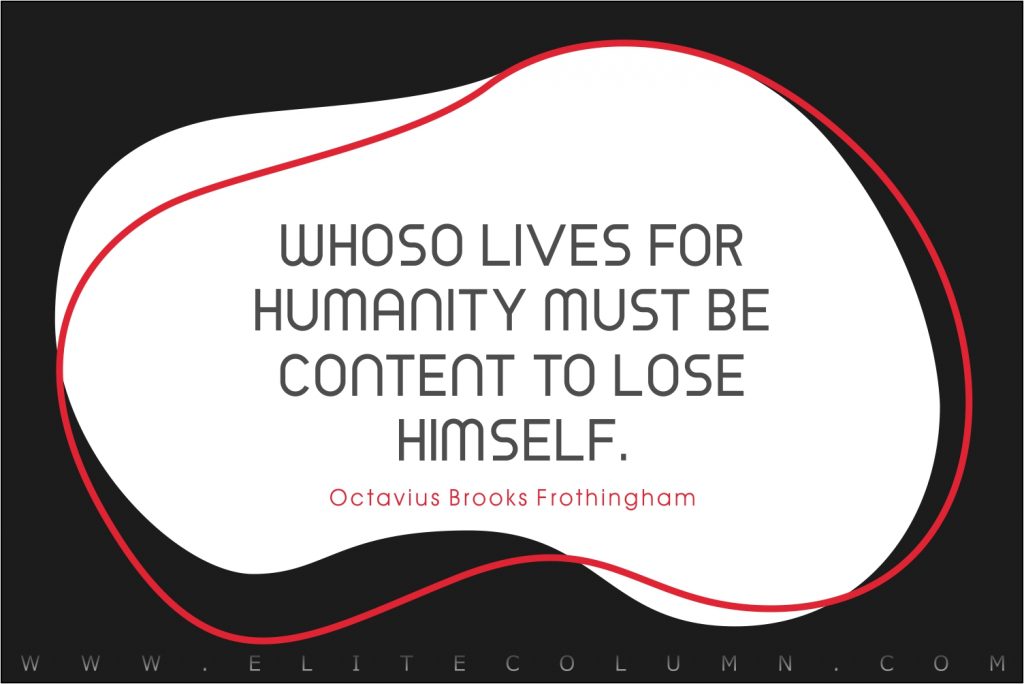 7. "Whoso lives for humanity must be content to lose himself." – Octavius Brooks Frothingham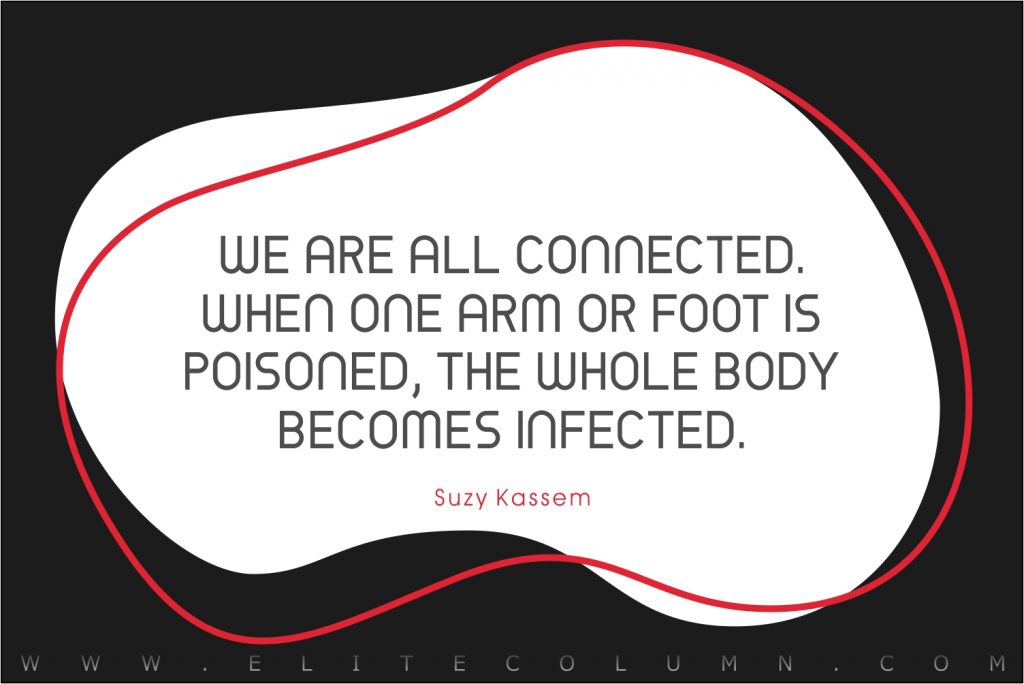 8. "We are all connected. When one arm or foot is poisoned, the whole body becomes infected." – Suzy Kassem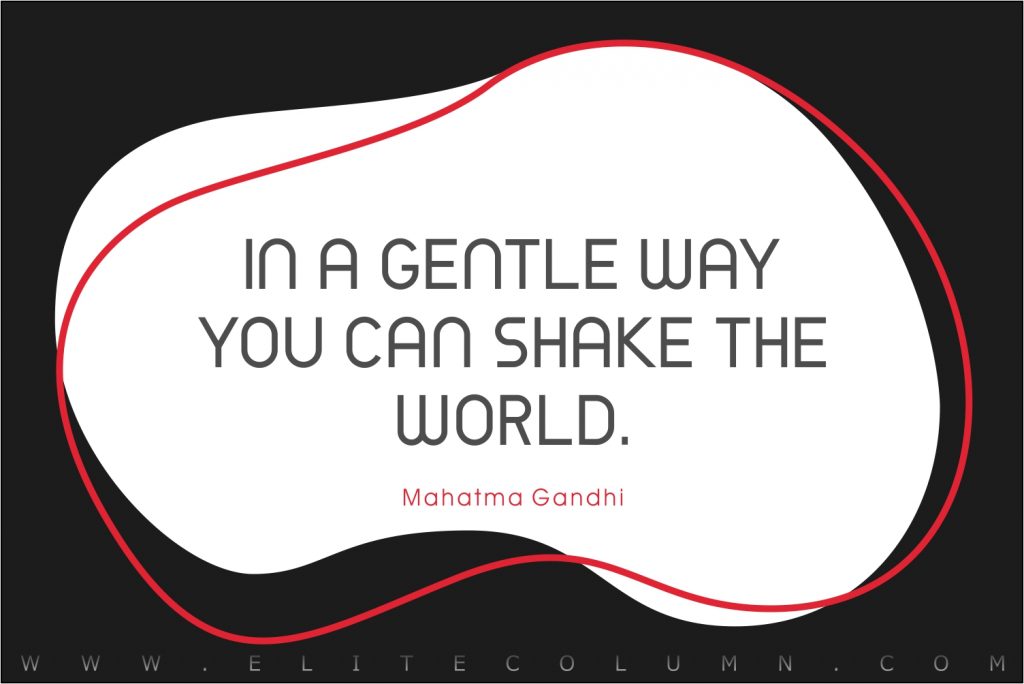 9. "In a gentle way you can shake the world." – Mahatma Gandhi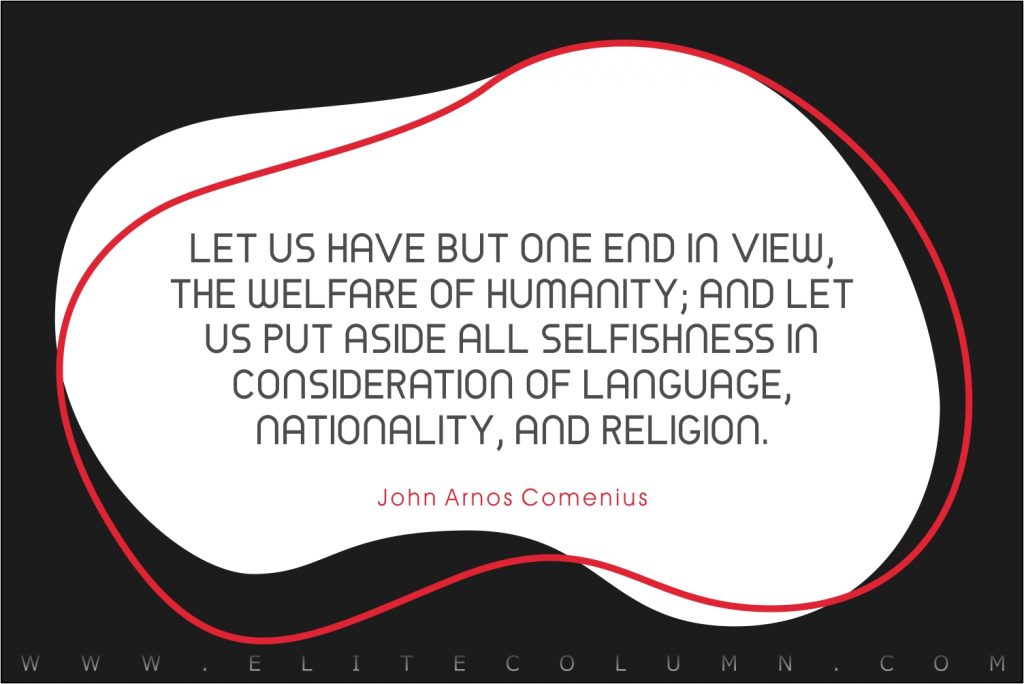 10. "Let us have but one end in view, the welfare of humanity; and let us put aside all selfishness in consideration of language, nationality, and religion." – John Arnos Comenius
11. "Here I am. I claim my humanity with no fear and no limits. Here I am." – Oprah Winfrey
12. "My work is about helping humanity." – Agnes Denes
13. "Moral courage is the highest expression of humanity." – Ralph Nader
14. "Selfless service alone gives the needed strength and courage to awaken the sleeping humanity in one's heart." – Sai Baba
15. "The sole meaning of life is to serve humanity." – Leo Tolstoy
16. "There is no higher religion than human service. To work for the common good is the greatest creed." – Woodrow Wilson
17. "Teach this triple truth to all A generous heart, kind speech, and a life of service and compassion are the things which renew humanity." – Buddha
18. "The true happiness of a man is having clear conscience and being useful for humanity." – Leo Tolstoy
19. "I decided it is better to scream. Silence is the real crime against humanity." – Nadezhda Mandelstam
20. "If you can't find faith in humanity Be the faith in humanity." – Anonymous
21. "People have become educated but have not become human." – Abdul Sattar Edhi
22. "Be a good human being, a warm-hearted, affectionate person. That is my fundamental belief." – Dalai Lama
23. "Being human is given. But keeping our humanity is a choice." – Anonymous
24. "Be kind to all creatures." – Buddha
25. "I hope that people will finally come to realize that there is only one 'race' – the human race and that we are all members of it." – Margaret Atwood
26. "Love and compassion are necessities, not luxuries. Without them humanity cannot survive." – Dalai Lama
27. "Who are we as human beings if we ignore the suffering of others?" – Anonymous
28. "Those who teach the most about humanity, aren't always humans." – Donald L. Hicks
29. "How many disasters do we need to unite humanity." – Loesje
30. "If you cannot find faith in humanity, be the faith in humanity." – Anonymous
31. "The law of loving others could not be discovered by reason, because it is unreasonable." – Leo Tolstoy"War is a defeat for humanity." – Pope John Paul II
Thanks for checking out the best Humanity Quotes. Feel free to share the quotes with your friends. Leave a comment below and which are your favourite Humanity Quotes ?
See also:
Humanity Quotes |Creativity Quotes |Gratitude Quotes |History Quotes |Success Quotes |Good Morning Quotes |Good Night Quotes
You can find us at – Facebook | Instagram | LinkedIn | Pinterest | Twitter