Check out 10 Hate Quotes today.
10 Best Hate Quotes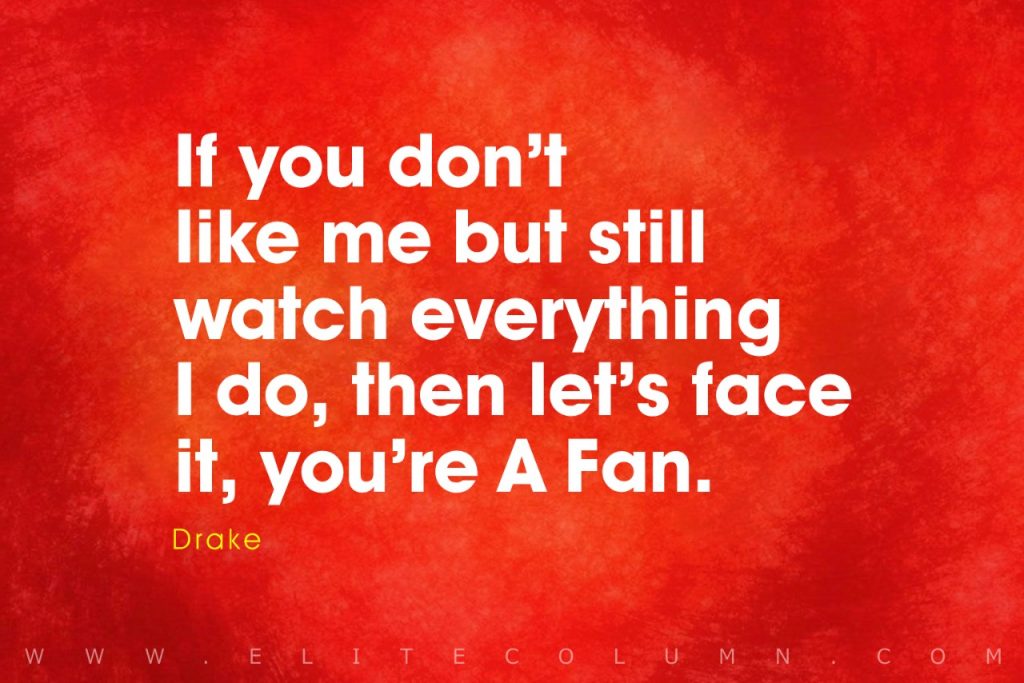 "If you don't like me but still watch everything I do, then let's face it, you're A Fan." – Drake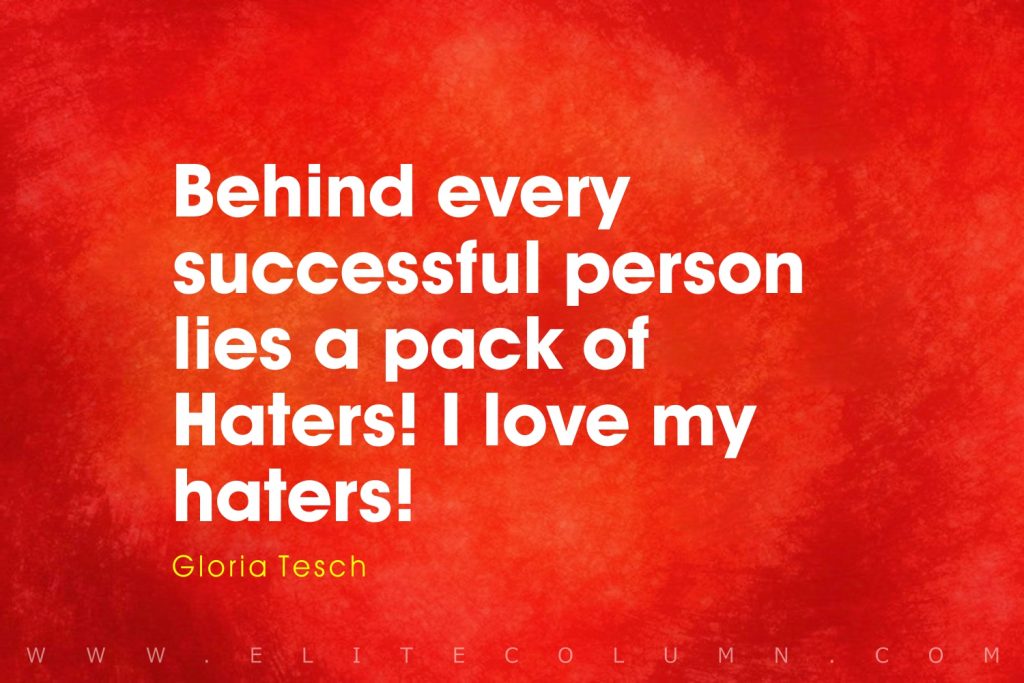 "Behind every successful person lies a pack of Haters! I love my haters!" – Gloria Tesch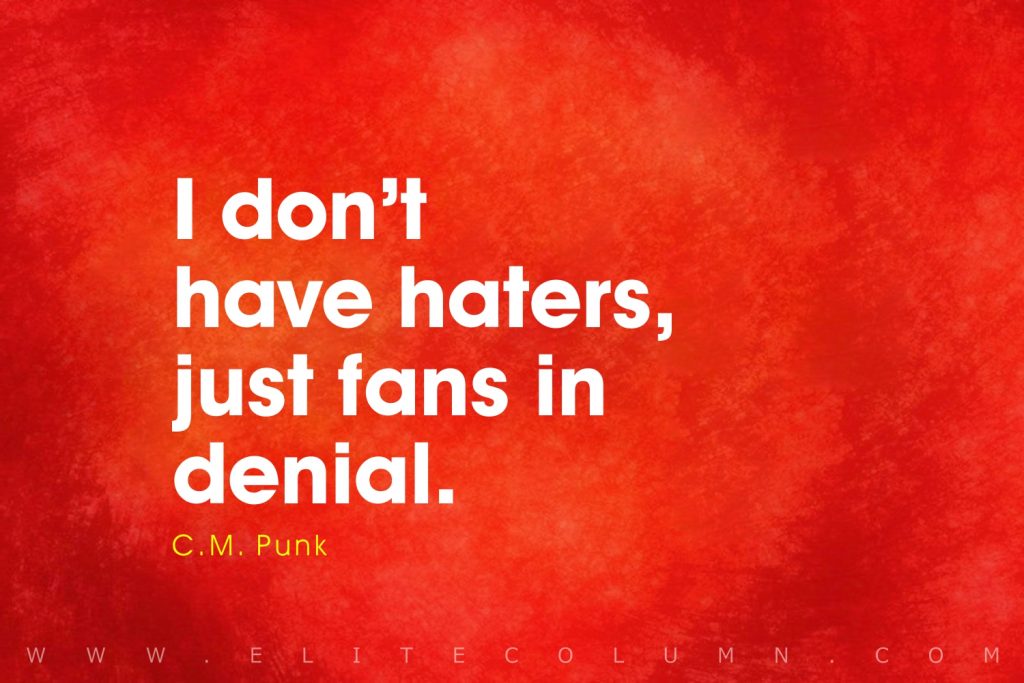 "I don't have haters, just fans in denial." – C.M. Punk
"Haters will see you walk on water and say it's because you can't swim." – Rachel Wolchin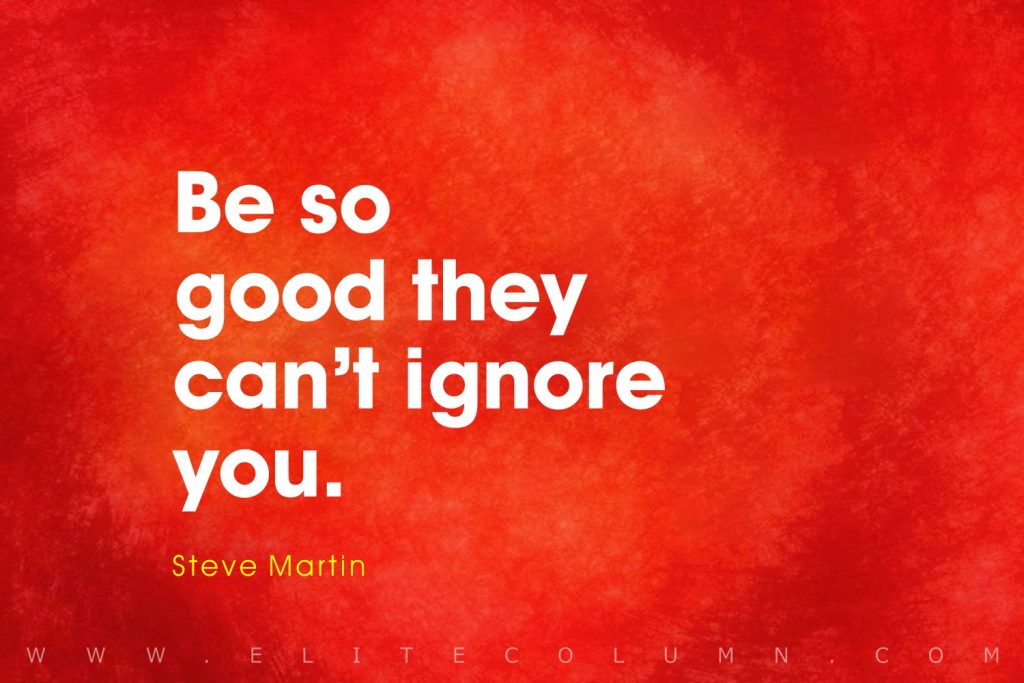 "Be so good they can't ignore you." – Steve Martin
See also:
Hard Times Quotes | Disappointment Quotes | Determination Quotes | Tough Times Quotes | Hilarious Quotes | Moving On Quotes | Meditation Quotes | Uplifting Quotes | Self Love Quotes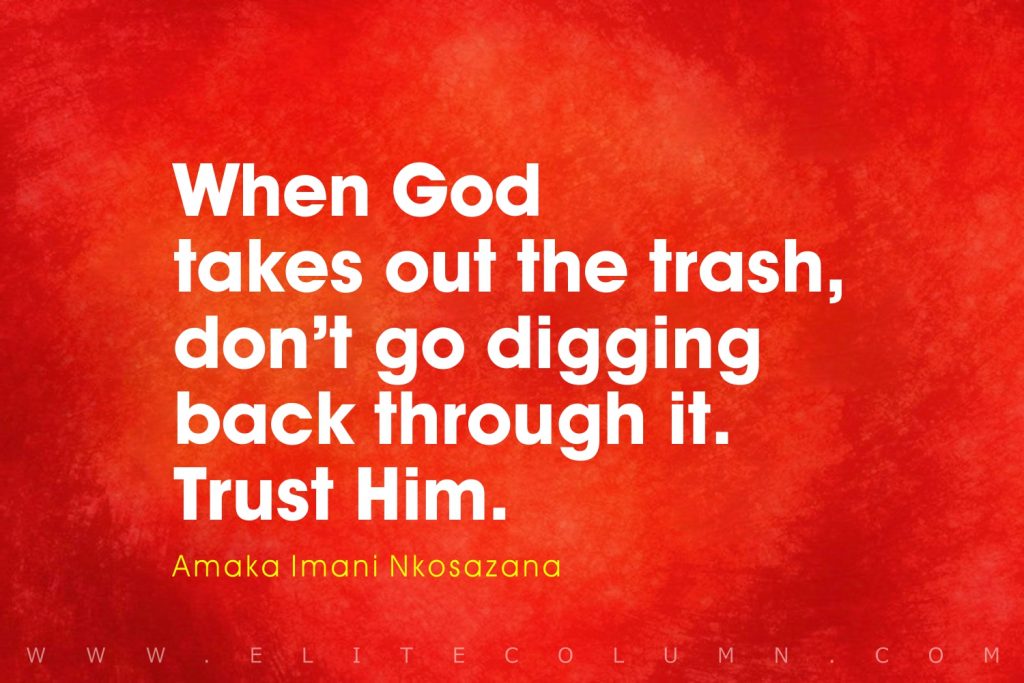 "When God takes out the trash, don't go digging back through it. Trust Him." – Amaka Imani Nkosazana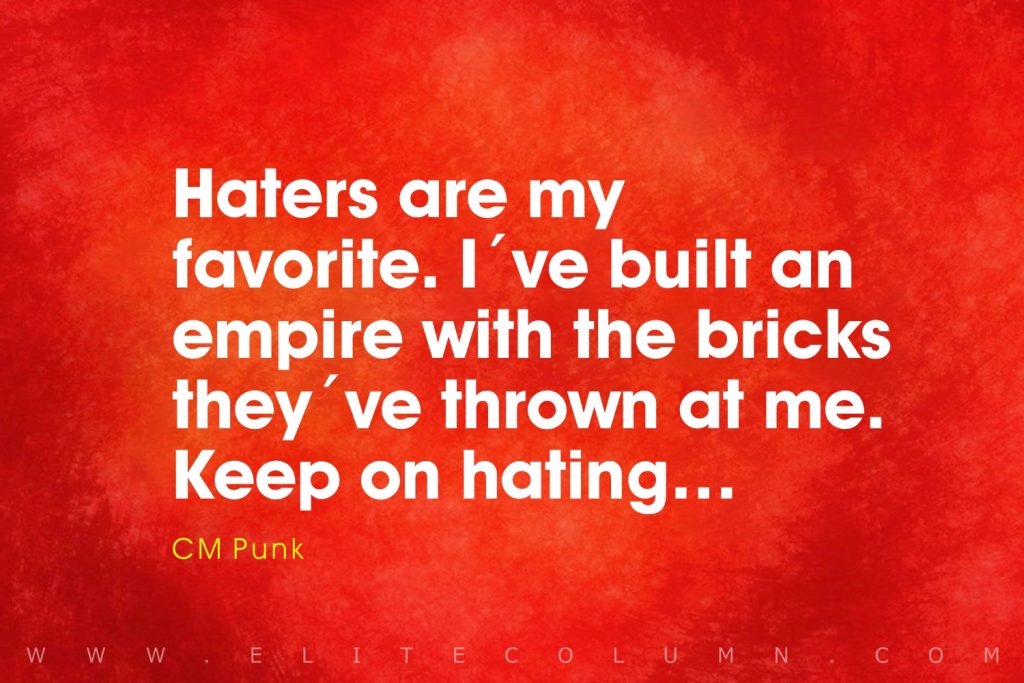 "Haters are my favorite. I´ve built an empire with the bricks they´ve thrown at me. Keep on hating…" – CM Punk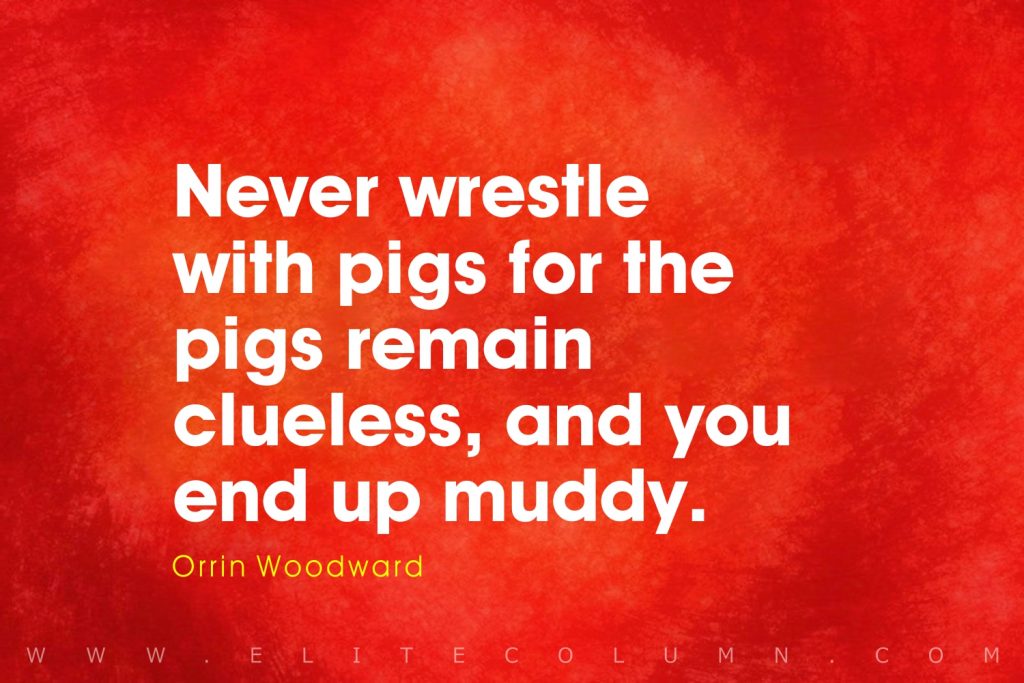 "Never wrestle with pigs for the pigs remain clueless, and you end up muddy." – Orrin Woodward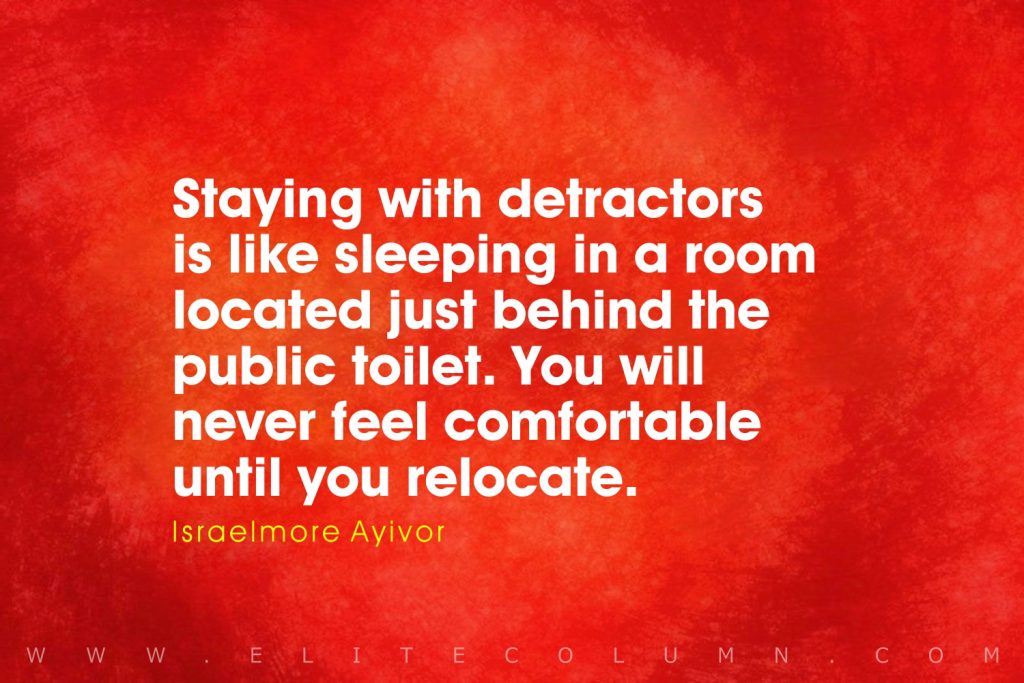 "Staying with detractors is like sleeping in a room located just behind the public toilet. You will never feel comfortable until you relocate." – Israelmore Ayivor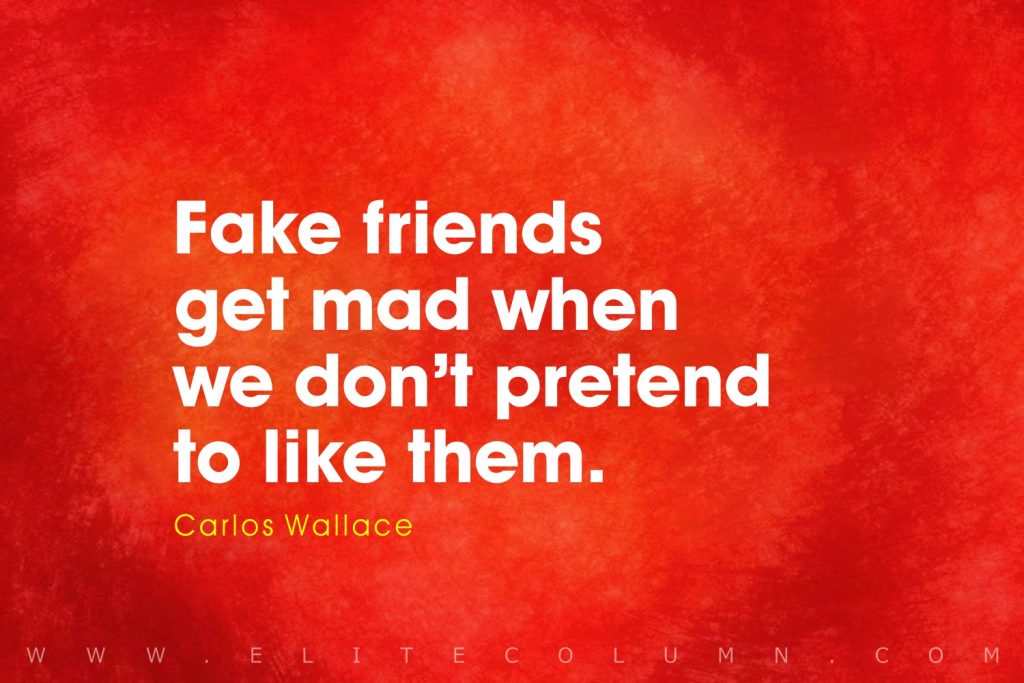 "Fake friends get mad when we don't pretend to like them." – Carlos Wallace
Thanks for checking out the best Hate Quotes. Feel free to share the quotes with your friends. Leave a comment below and which are your favourite Hate Quotes ?
See also:
Adventure Quotes | Book Quotes | Sports Quotes | Change Quotes | Best Friend Quotes | Opportunity Quotes | Friendship Quotes | Encouraging Quotes
You can find us at – Facebook | Instagram | LinkedIn | Pinterest | Twitter