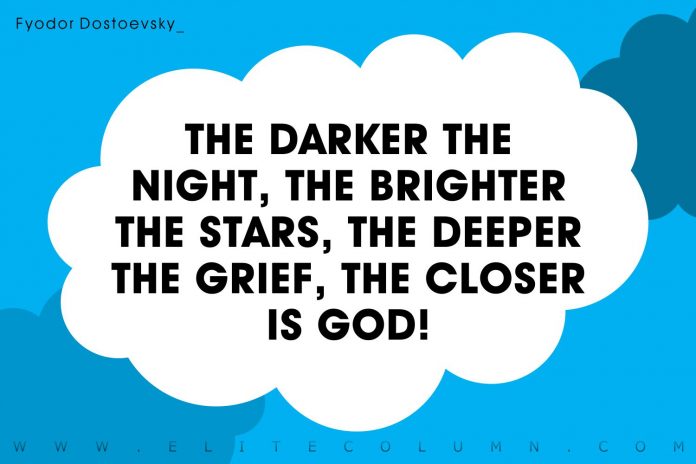 Check out 50 Grief Quotes today.
50 Best Grief Quotes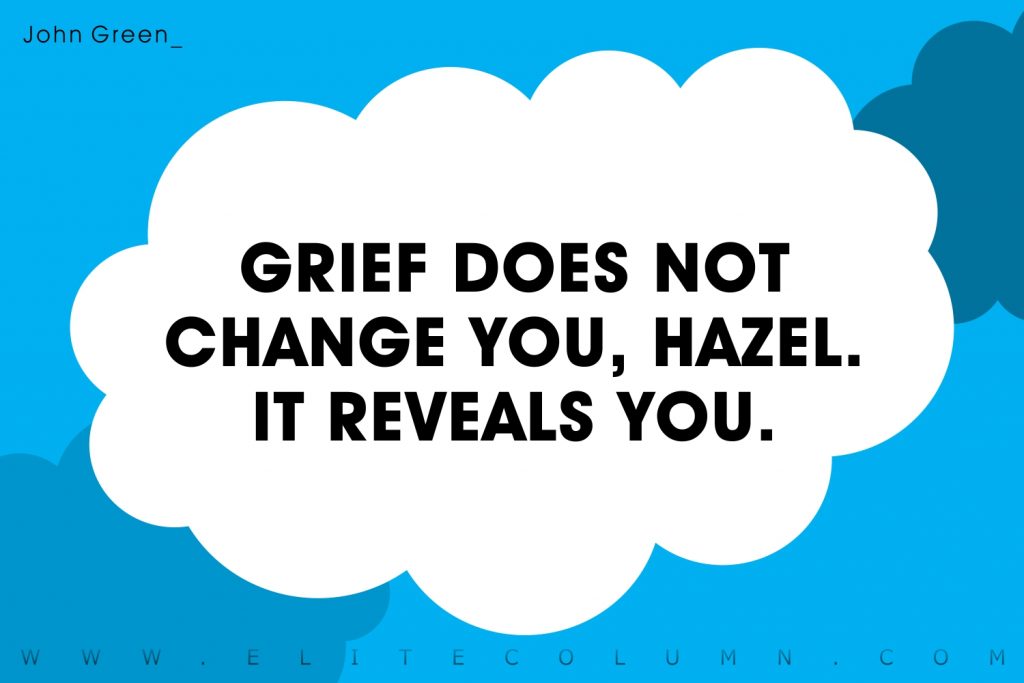 1. "Grief does not change you, Hazel. It reveals you." – John Green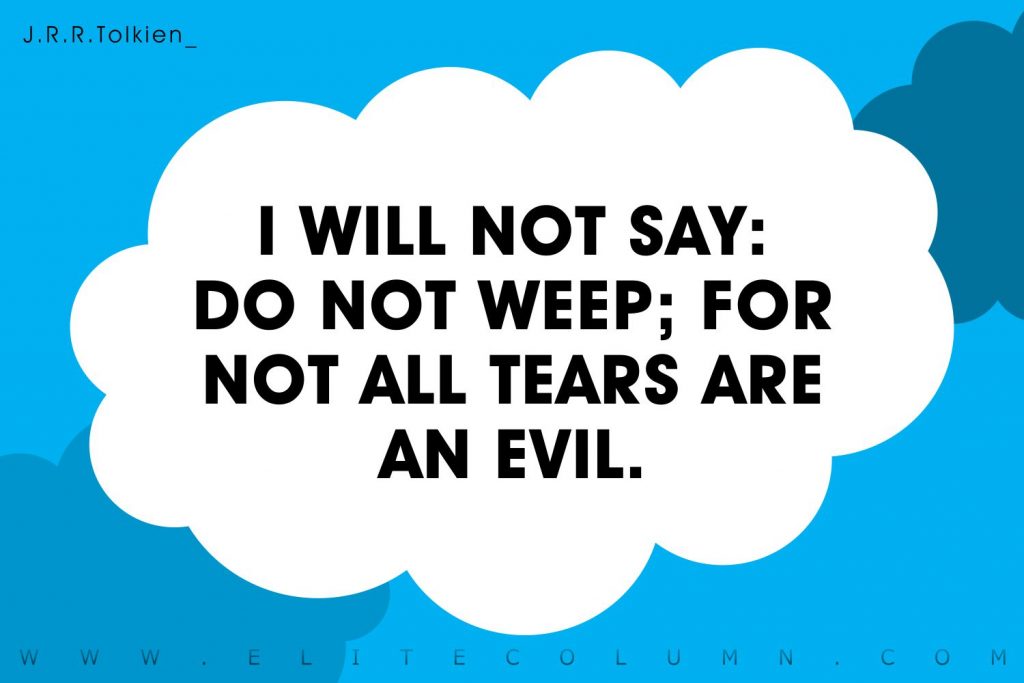 2. "I will not say: do not weep; for not all tears are an evil." – J.R.R. Tolkien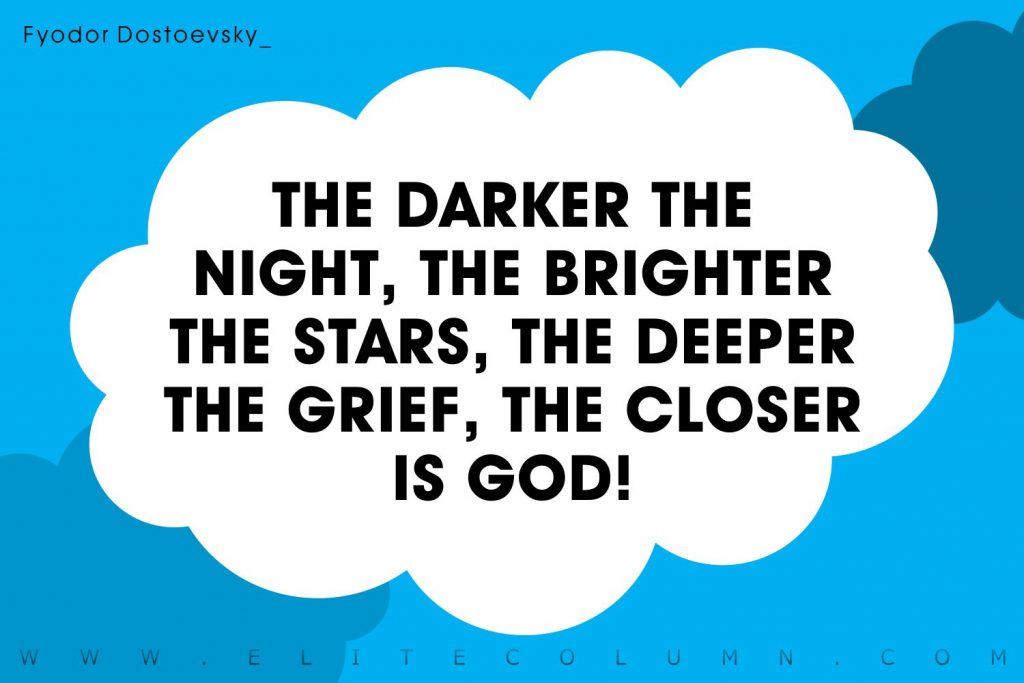 3. "The darker the night, the brighter the stars, the deeper the grief, the closer is God!" – Fyodor Dostoevsky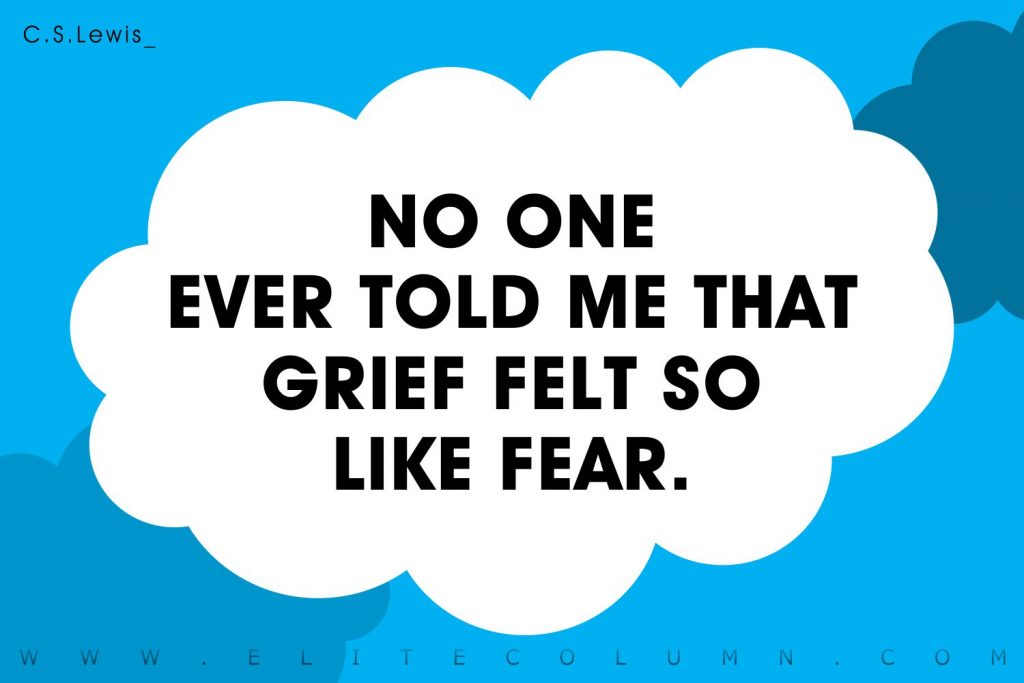 4. "No one ever told me that grief felt so like fear." – C.S. Lewis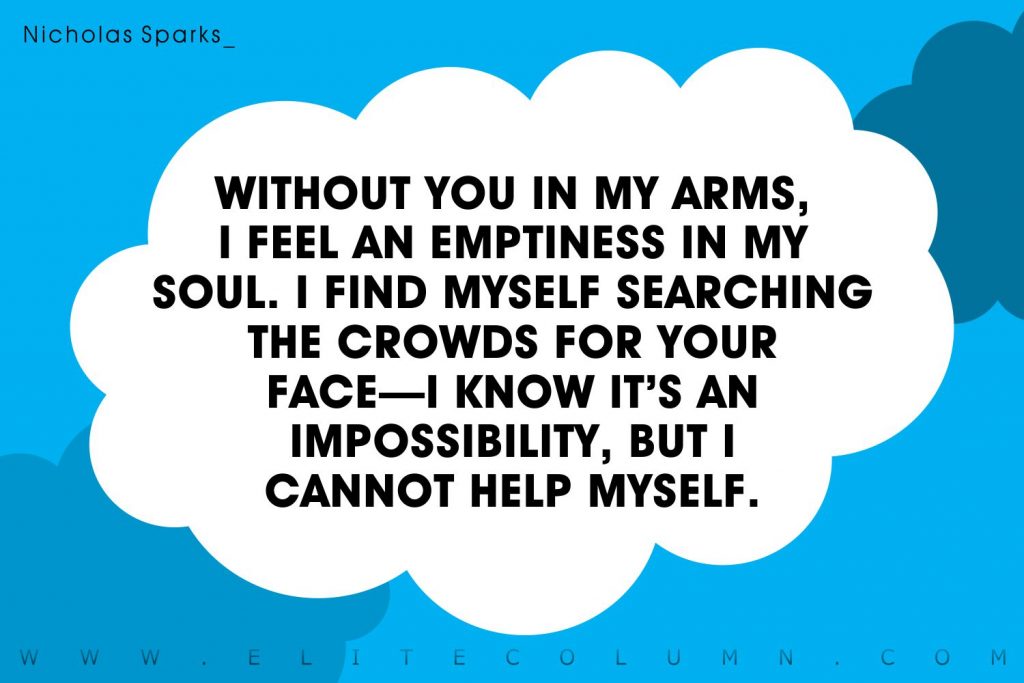 5. "Without you in my arms, I feel an emptiness in my soul. I find myself searching the crowds for your face—I know it's an impossibility, but I cannot help myself." – Nicholas Sparks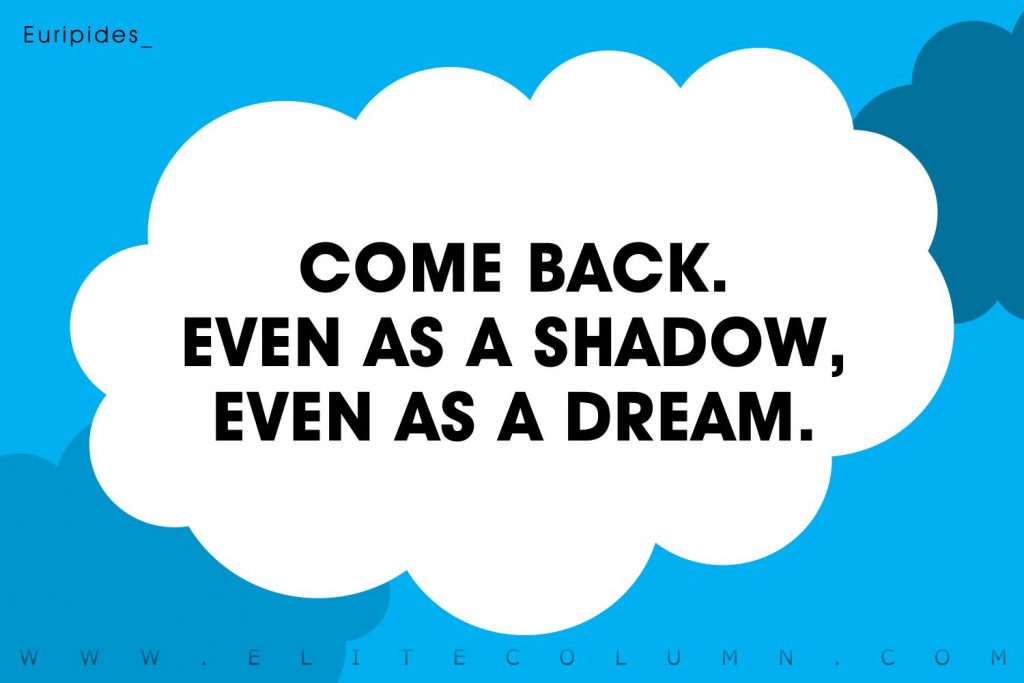 6. "Come back. Even as a shadow, even as a dream." – Euripides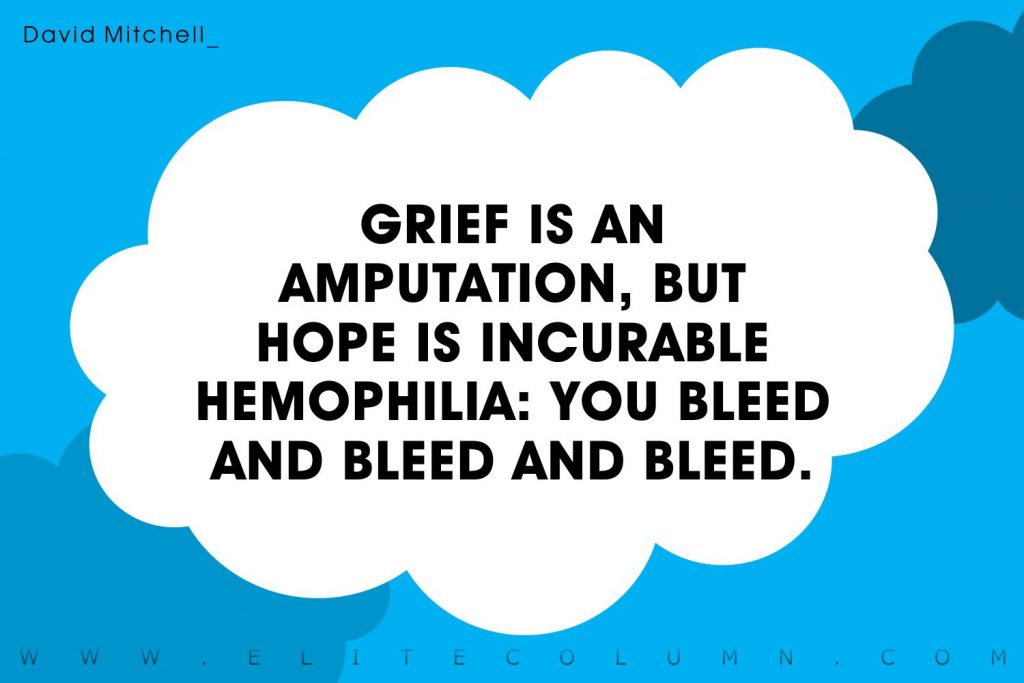 7. "Grief is an amputation, but hope is incurable hemophilia: You bleed and bleed and bleed." – David Mitchell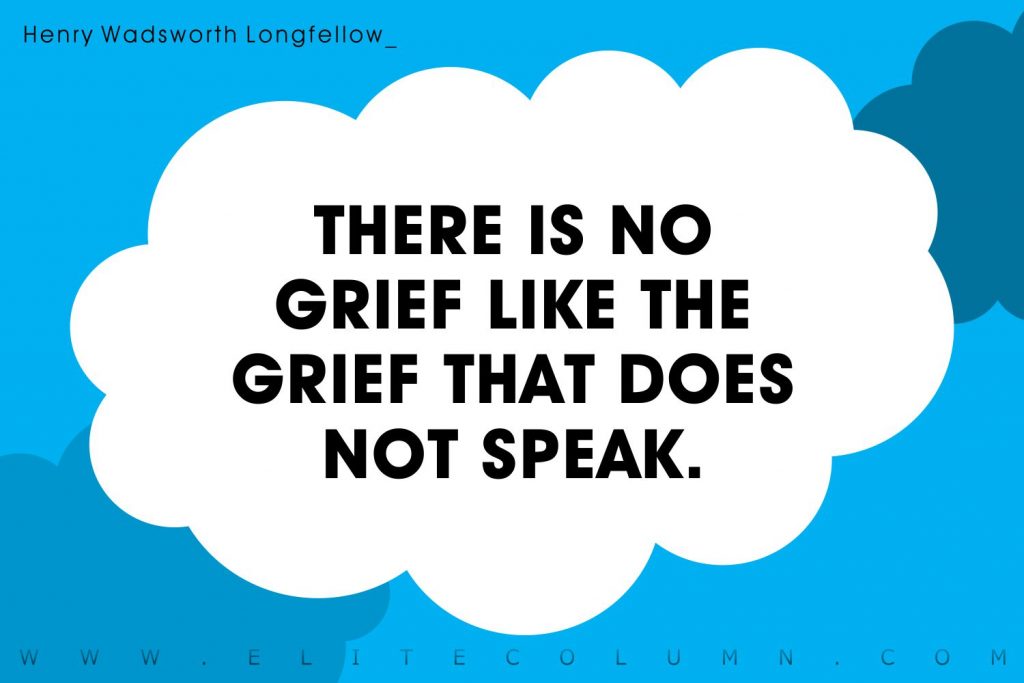 8. "There is no grief like the grief that does not speak." – Henry Wadsworth Longfellow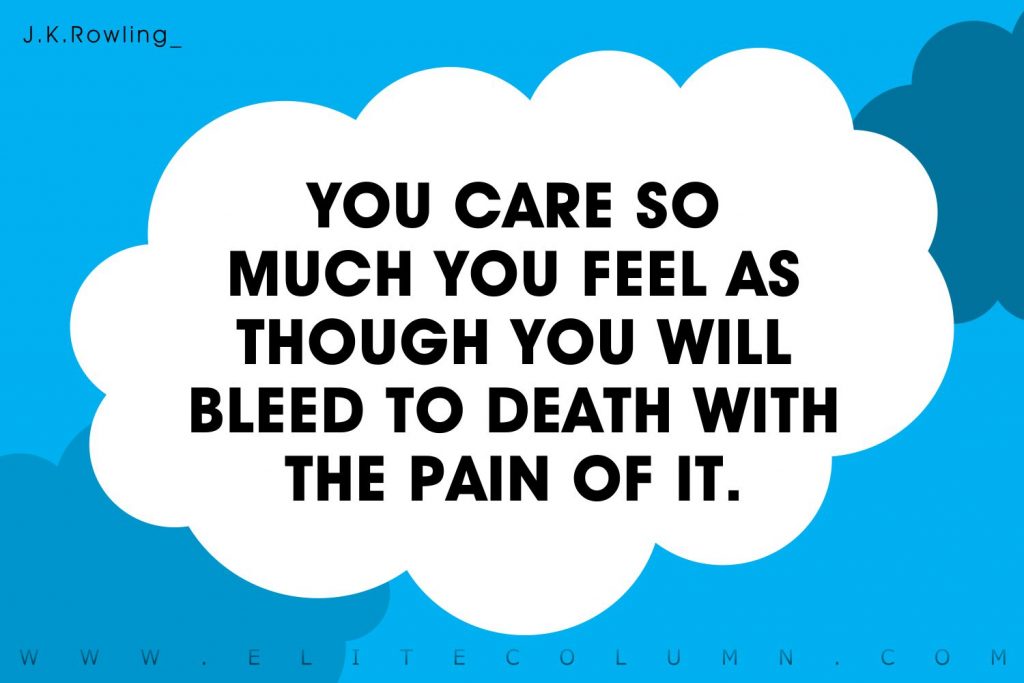 9. "You care so much you feel as though you will bleed to death with the pain of it." – J.K. Rowling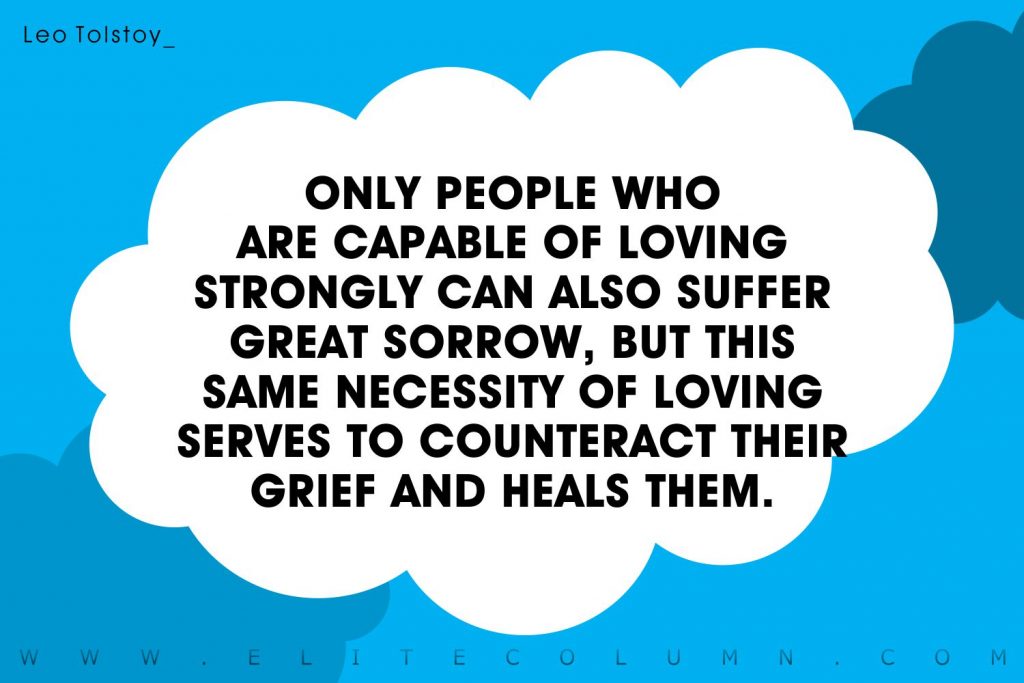 10. "Only people who are capable of loving strongly can also suffer great sorrow, but this same necessity of loving serves to counteract their grief and heals them." – Leo Tolstoy
11. "Pause. Drink Water. Revaluate." – Avinash VS
12. "How lucky I am to have something that makes saying goodbye so hard." – C.S. Lewis
13. "Grief is just love with no place to go." – Jamie Anderson
14. "I don't think of all the misery, but of all the beauty that remains." – Anne Frank
15. "What we once enjoyed and deeply loved we can never lose, for all that we love deeply becomes a part of us." – Helen Keller
16. "Only people who are capable of loving strongly can also suffer great sorrow, but this same necessity of loving serves to counteract their grief and heals them." – Leo Tolstoy
17. "So it's true, when all is said and done, grief is the price we pay for love." – E.A. Bucchianeri
18. "Absence is a house so vast that inside you will pass through its walls and hang pictures on the air." – Pablo Neruda
19. "Grief is like the ocean; it comes on waves ebbing and flowing. Sometimes the water is calm, and sometimes it is overwhelming. All we can do is learn to swim." – Vicki Harrison
20. "Grieving doesn't make you imperfect. It makes you human." – Sarah Dessen
21. "You don't go around grieving all the time, but the grief is still there and always will be." – Nigella Lawson
22. "Death is a challenge. It tells us not to waste time. It tell us to tell each other right now that we love each other." – Leo Buscaglia
23. "Never. We never lose our loved ones. They accompany us; they don't disappear from our lives. We are merely in different rooms." – Paulo Coelho
24. "Grief is the price we pay for love." – Queen Elizabeth II
25. "In days that follow, I discover that anger is easier to handle than grief." – Emily Giffin
26. "The pain passes, but the beauty remains." – Pierre Auguste Renoir
27. "Grief is love turned into an eternal missing." – Rosamund Lupton
28. "It's so much darker when a light goes out than it would have been if it had never shone." – John Steinbeck
29. "When one person is missing the whole world seems empty." – Pat Schweibert
30. "Tears shed for another person are not a sign of weakness. They are a sign of a pure heart." – Jose N. Harris
31. "Every one of us is losing something precious to us. Lost opportunities, lost possibilities, feelings we can never get back again. That's part of what it means to be alive." – Haruki Murakami
32. "There are no goodbyes for us. Wherever you are, you will always be in my heart." – Mahatma Gandhi
33. "Tis' better to have loved and lost than never to have loved at all." – Alfred Lord Tennyson
34. "Grief and love are conjoined—you don't get one without the other." – Jandy Nelson
35. "There are three needs of the griever: To find the words for the loss, to say the words aloud and to know that the words have been heard." – Victoria Alexander
36. "She was no longer wrestling with grief, but could sit down with it as a lasting companion and make it a sharer in her thought." – George Eliot
37. "The song is ended but the melody lingers on." – Irving Berlin
38. "How lucky I am to have something that makes saying goodbye so hard." – A.A. Milne
39. "Now something so sad has hold of us that the breath leaves and we can't even cry." – Charles Bukowski
40. "There's a fine edge to new grief, it severs nerves, disconnects reality–there's mercy in a sharp blade. Only with time, as the edge wears, does the real ache begin." – Christopher Moore
41. "You can't truly heal from a loss until you allow yourself to really feel the loss." – Mandy Hale
42. "Absence and death are the same. Only that in death there is no suffering." – Theodore Roosevelt
43. "All things grow with time, except grief." – C.S. Lewis
44. "When the heart grieves over what is has lost, the spirit rejoices over what it has left." – Sufi
45. "Nothing that grieves us can be called little: by the eternal laws of proportion a child's loss of a doll and a king's loss of a crown are events of the same size." – Mark Twain
46. "You believe you could not live with the pain. Such pain is not lived with. It is only endured. I am sorry." – Erin Morgenstern
47. "Losing him was like having a hole shot straight through me, a painful, constant reminder, an absence I could never fill." – Jojo Moyes
48. "Here's what I know: death abducts the dying, but grief steals from those left behind." – Katherine Owen
49. "No matter how prepared you think you are for death of loved one, it still comes as a shock, and it still hurts very deeply." – Billy Graham
50. "If it were possible to heal sorrow by weeping and to raise the dead with tears, gold were less prized than grief." – Sophocles
Thanks for checking out the best Grief Quotes. Feel free to share the quotes with your friends. Leave a comment below and which are your favourite Grief Quotes ?
See also:
Maturity Quotes | Meaningful Quotes | Responsibility Quotes | Faith Quotes | Serenity Quotes | Integrity Quotes | Self Esteem Quotes | Calm Quotes | Strong Quotes
You can find us at – Facebook | Instagram | LinkedIn | Pinterest | Twitter