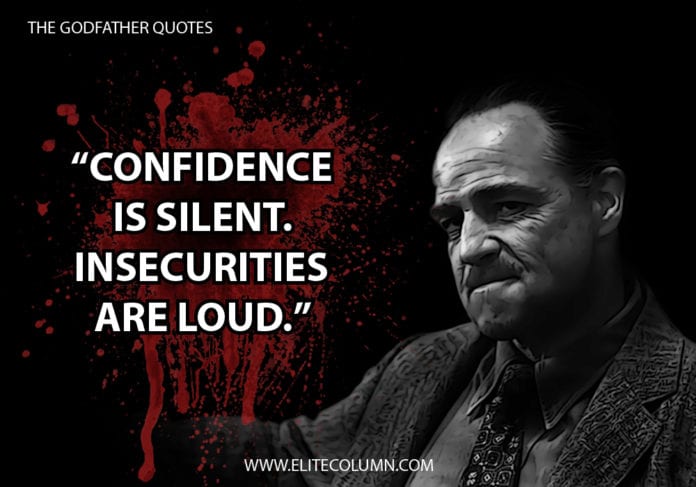 The Godfather, which is said to be one of the greatest films in the world of cinema, is very influential in the gangster genre. It focuses on the powerful family of Don Vito Corleone and when his son, Michael reluctantly joins the Mafia, he gets involved in the cycle of violence and betrayal. Even though Michael tries to maintain a stable relationship with his wife, he is drawn deeper into the family business. The one-liners and the dialogues have turned out to be legendary over these years. Godfather quotes will make you want to go back in time. Take a look at the all-time favourite Godfather quotes to provide definition of thug life.
18 Best Godfather Quotes
1. "A man who doesn't spend time with his family can never be a real man"
2. "Friendship is everything. Friendship is more than talent. It is more than the government. It is almost the equal of family."
3. "A friend should always underestimate your virtues and an enemy overestimate your faults."
4. "Your enemies always get strong on what you leave behind."
5. "The strength of a family, like the strength of an army, lies in its loyalty to each other."
6. "A man who is not a father to his children can never be a real man."
7. "Power wears out those who do not have it."
8. "Do not count on the gratitude of deeds done for people in the past, you must make them grateful for things you will do for them in the future."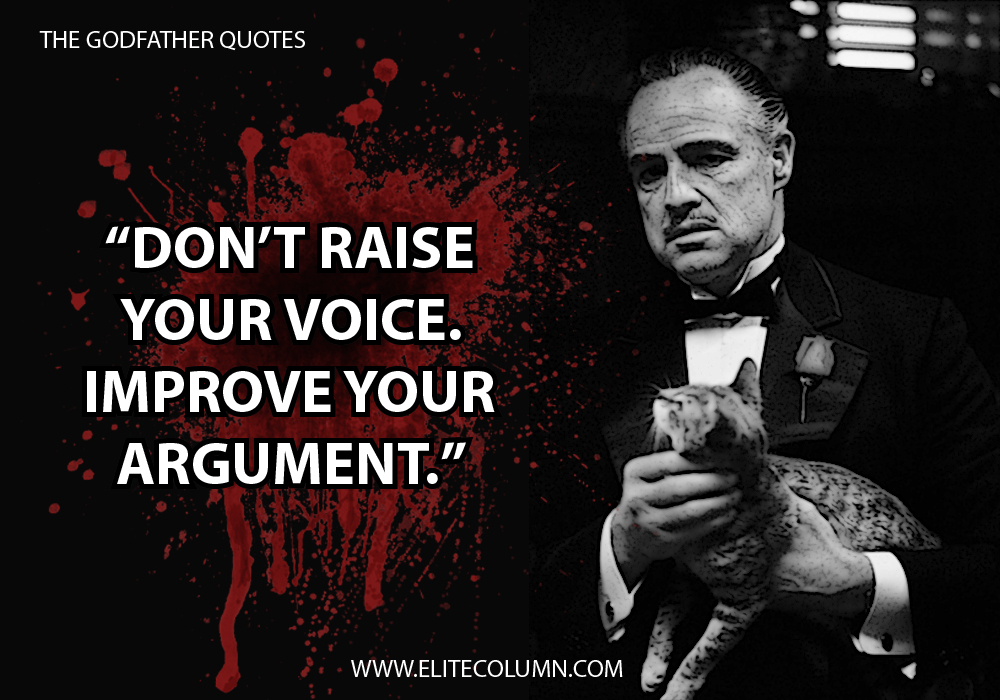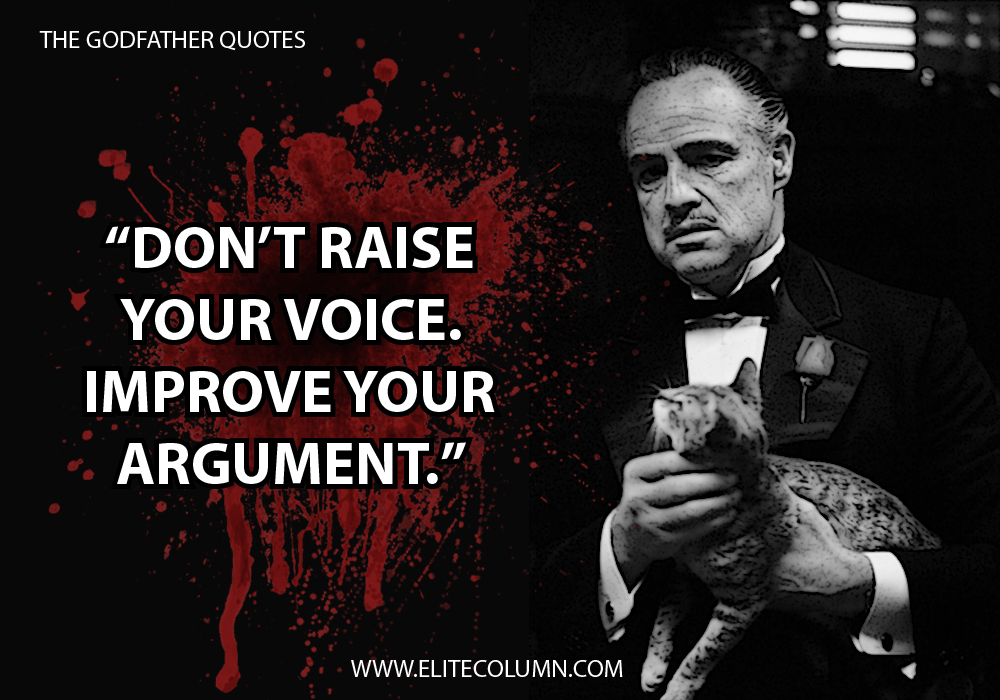 9. "Don't raise your voice. Improve your argument."
10. "We don't discuss business at the table."
11. "I respect those that tell me the truth, no matter how hard it is."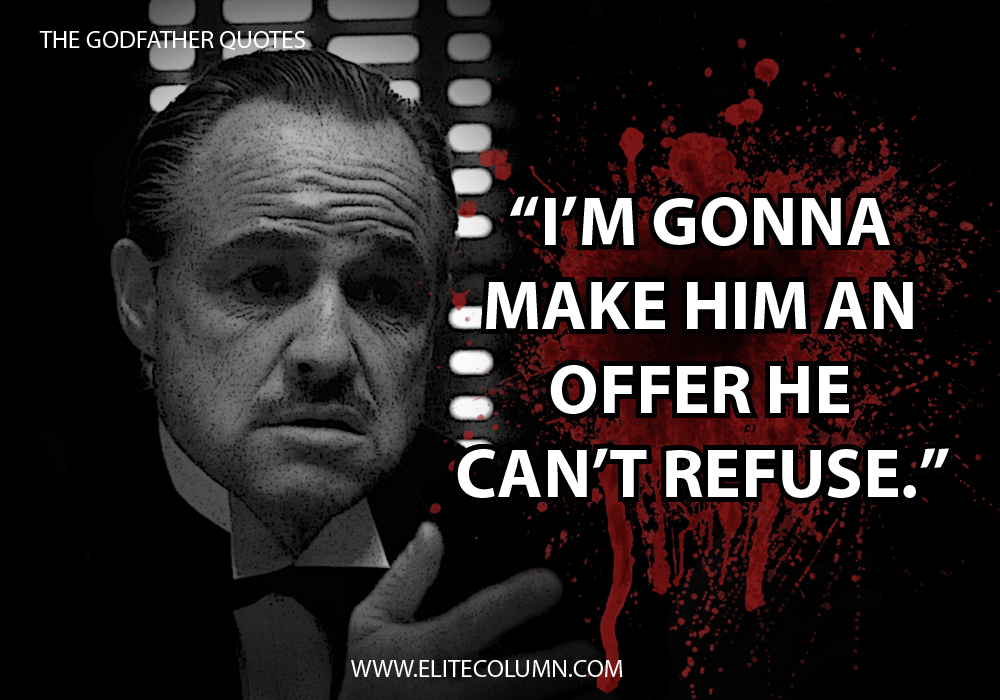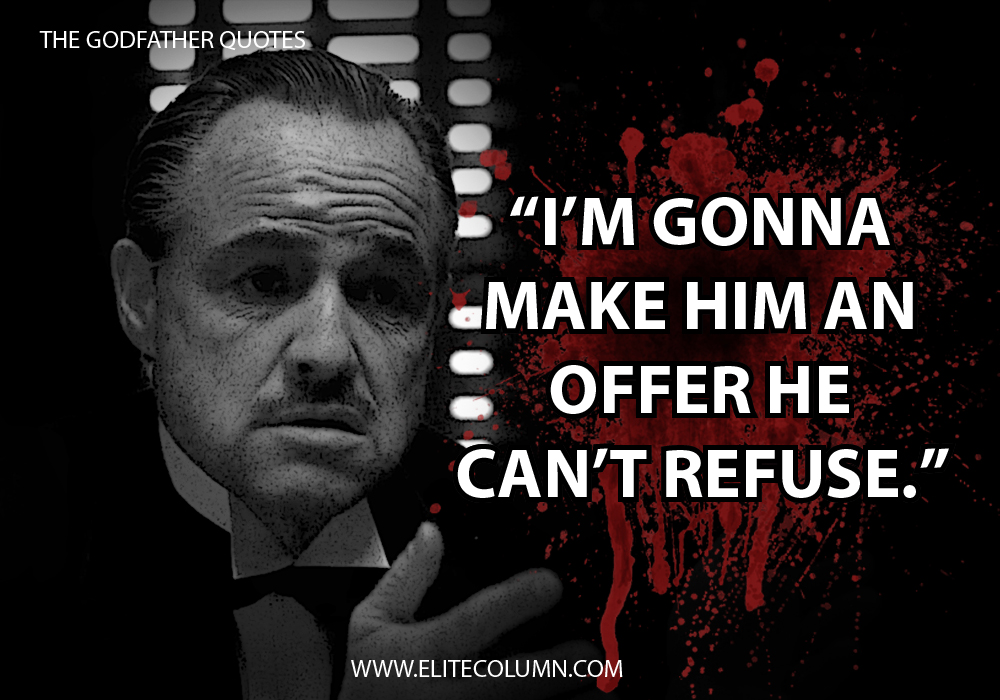 12. "I'm gonna make him an offer he can't refuse."
13. "Never let anyone know what you are thinking."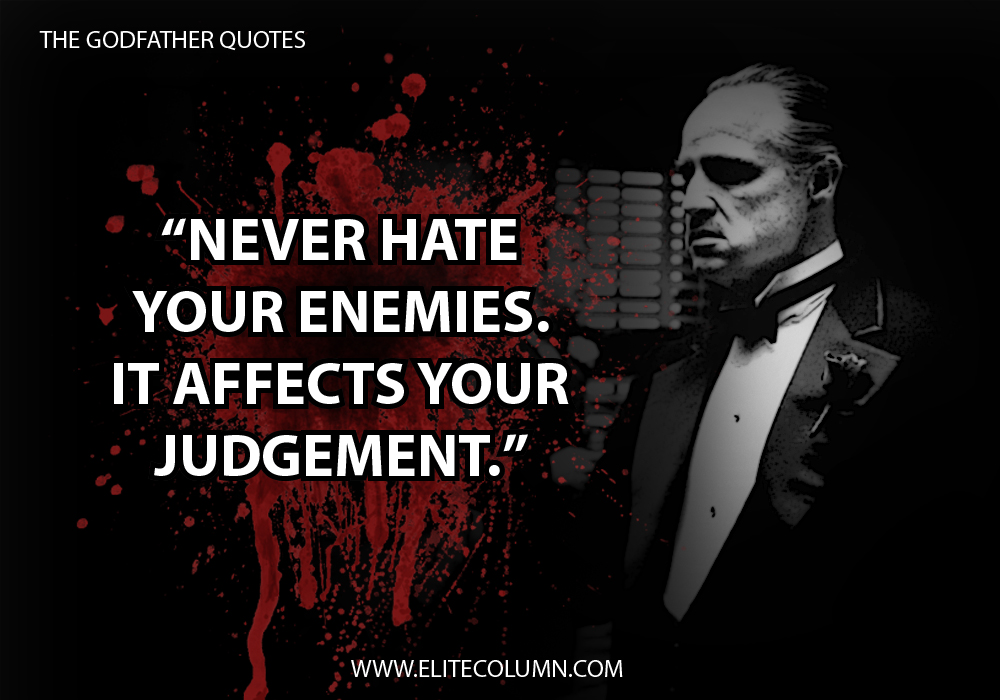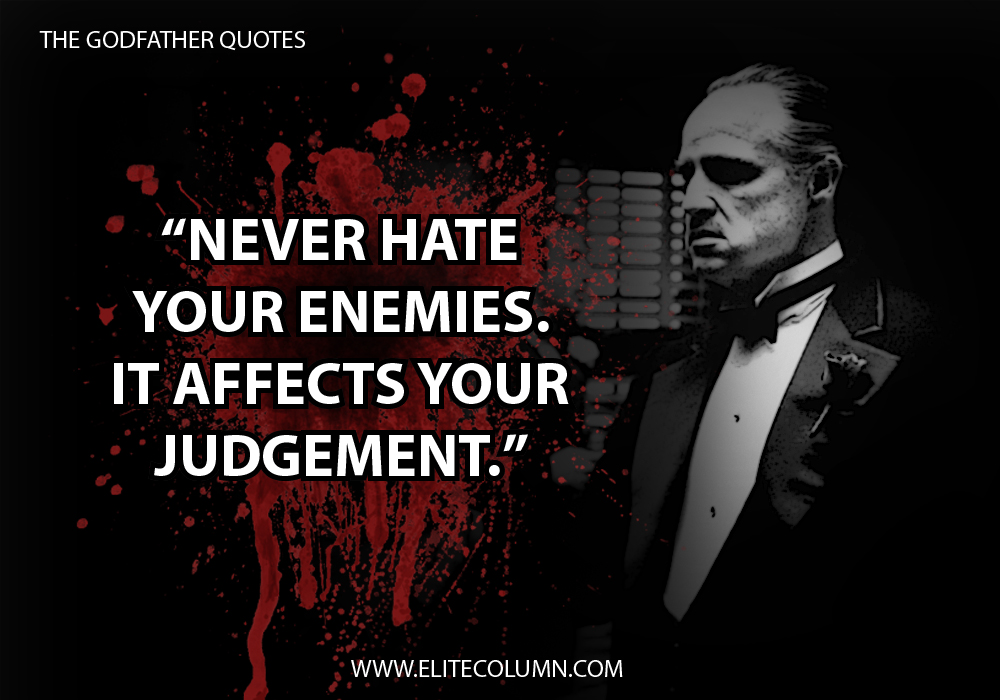 14. "Never hate your enemies. It affects your judgement."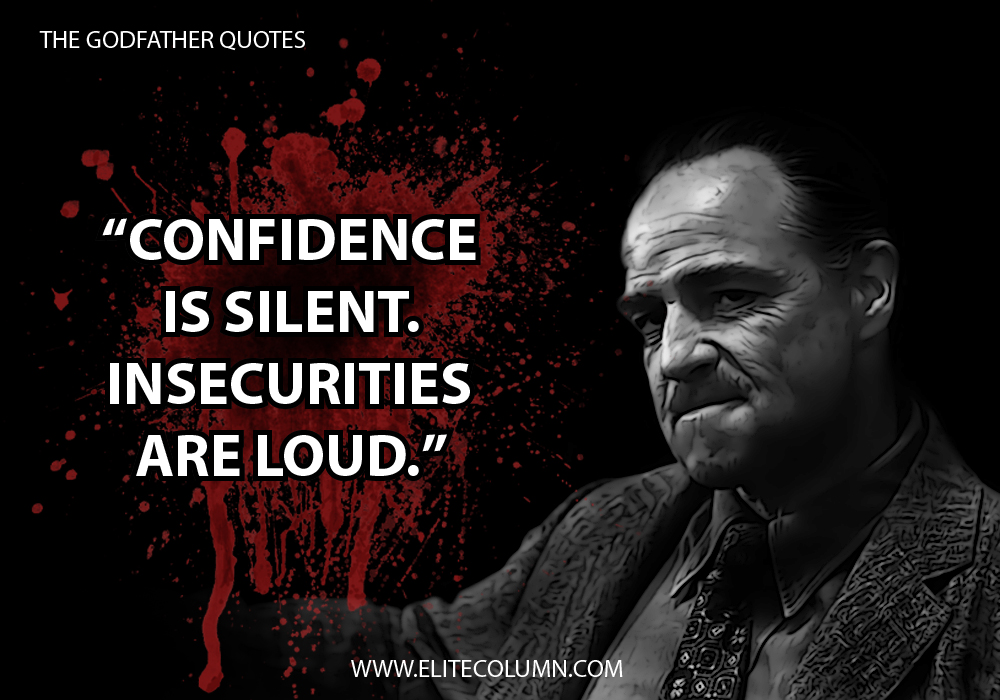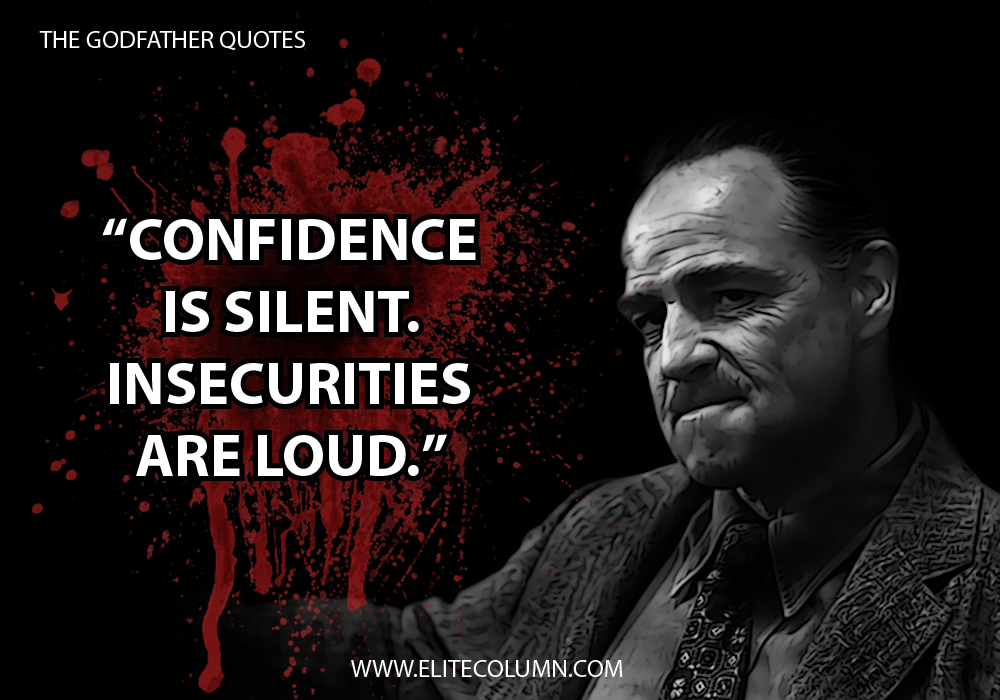 15. "Confidence is silent. Insecurities are loud."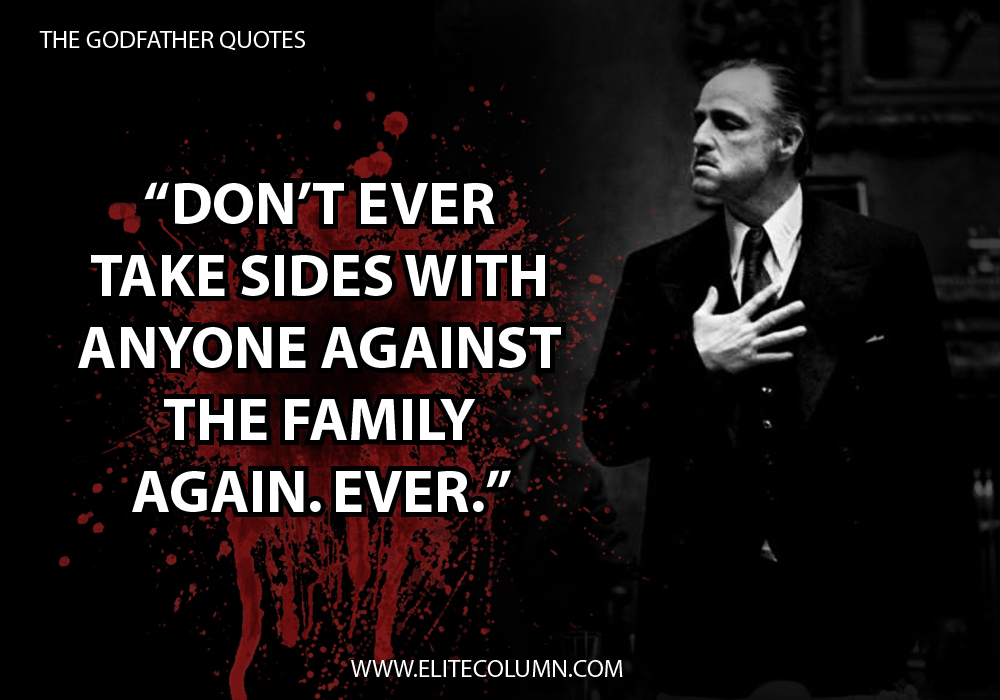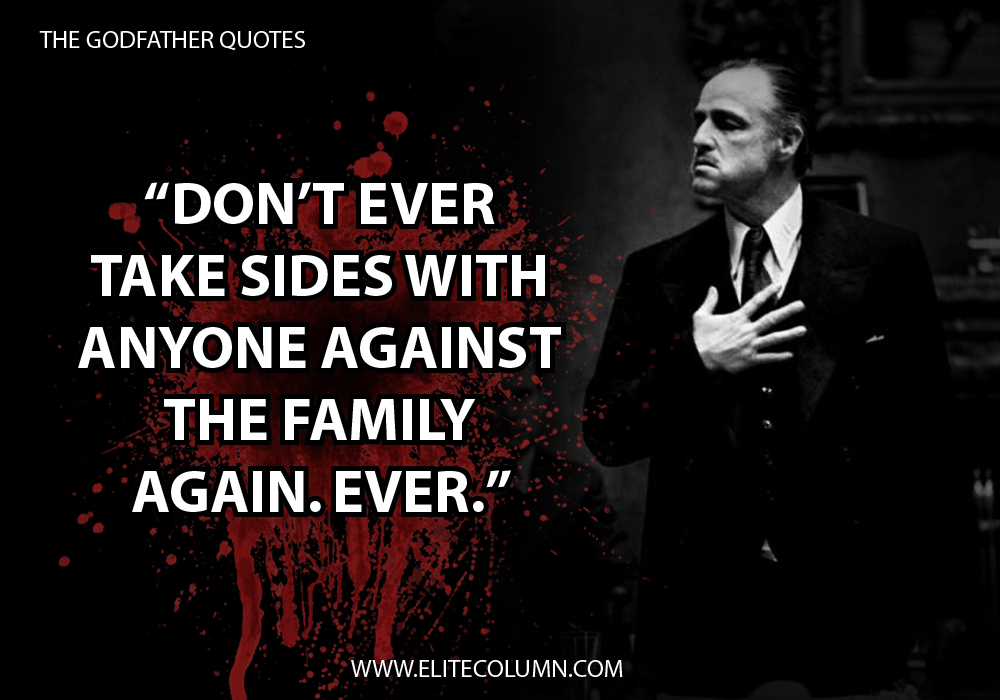 16. "Don't ever take sides with anyone against the family again. Ever."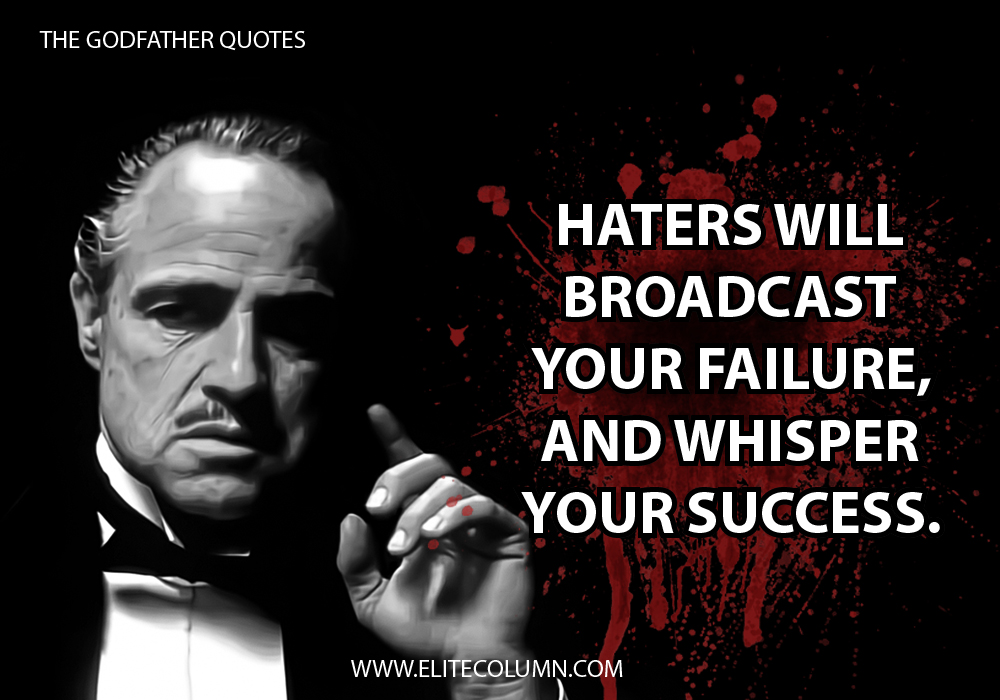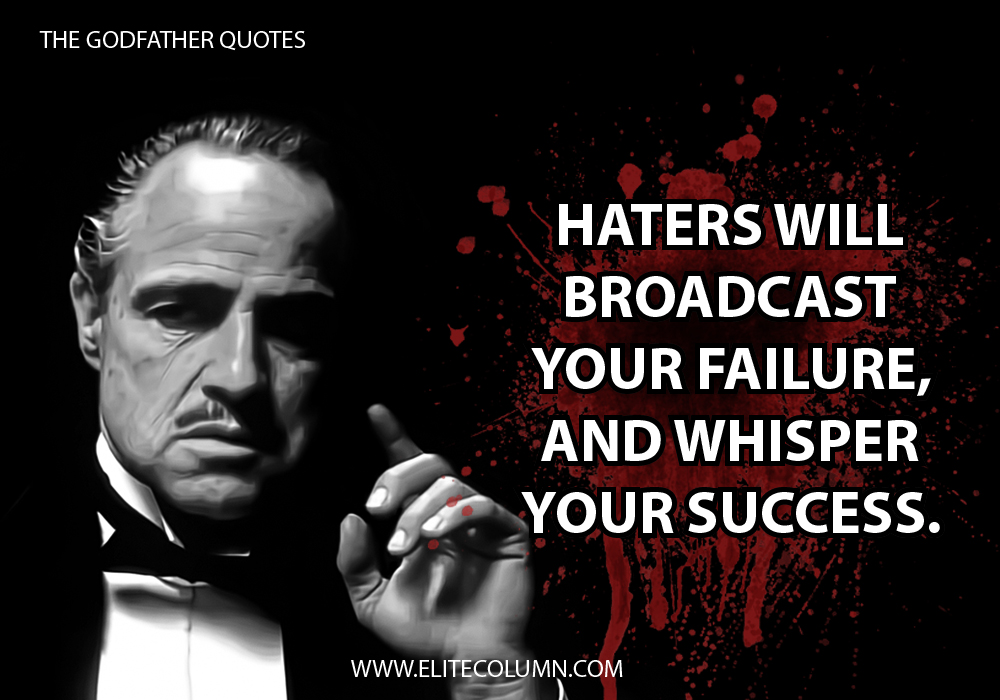 17. "Haters will broadcast your failure, and whisper your success."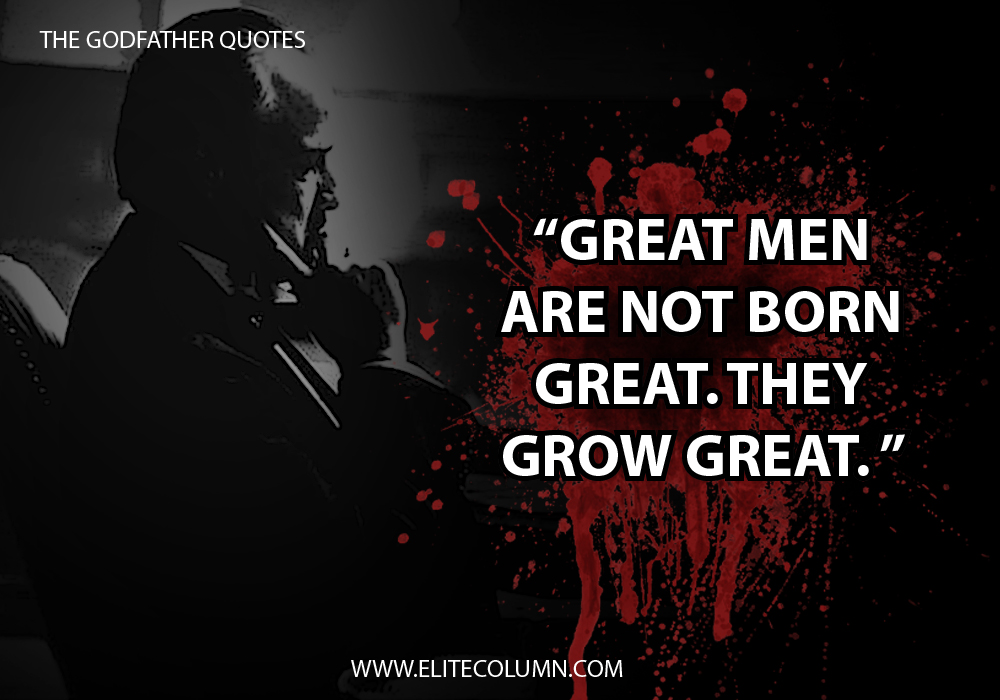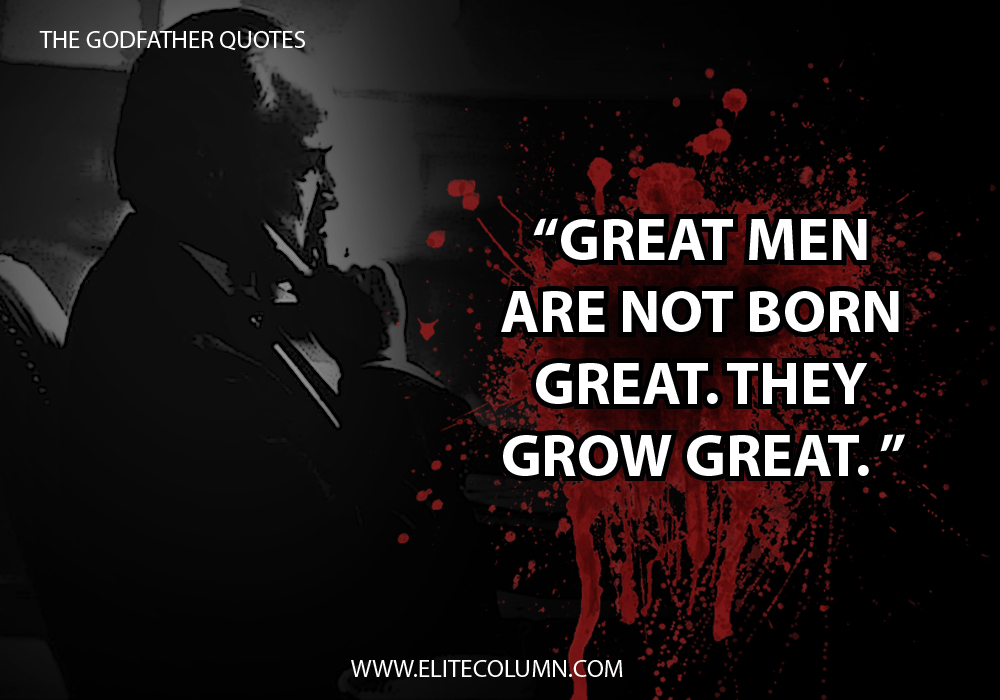 18. "Great men are not born great. They grow great."
Thanks for checking out the best Godfather quotes. Feel free to share the quotes with your friends. Leave a comment below and which are your favorite Godfather quotes ?
See also:
Pursuit of Happyness Quotes | A beautiful Mind Quotes | Black Panther Quotes | The Wolf of Wall Street Quotes | The Notebook Quotes | Forrest Gump Quotes | Eat Pray Love Quotes
You can find us at – Facebook | Instagram | LinkedIn | Pinterest | Twitter