Check out 50 First Impression Quotes today.
50 Best First Impression Quotes
1. "Never ignore a gut feeling, but never believe that it's enough." – Robert Heller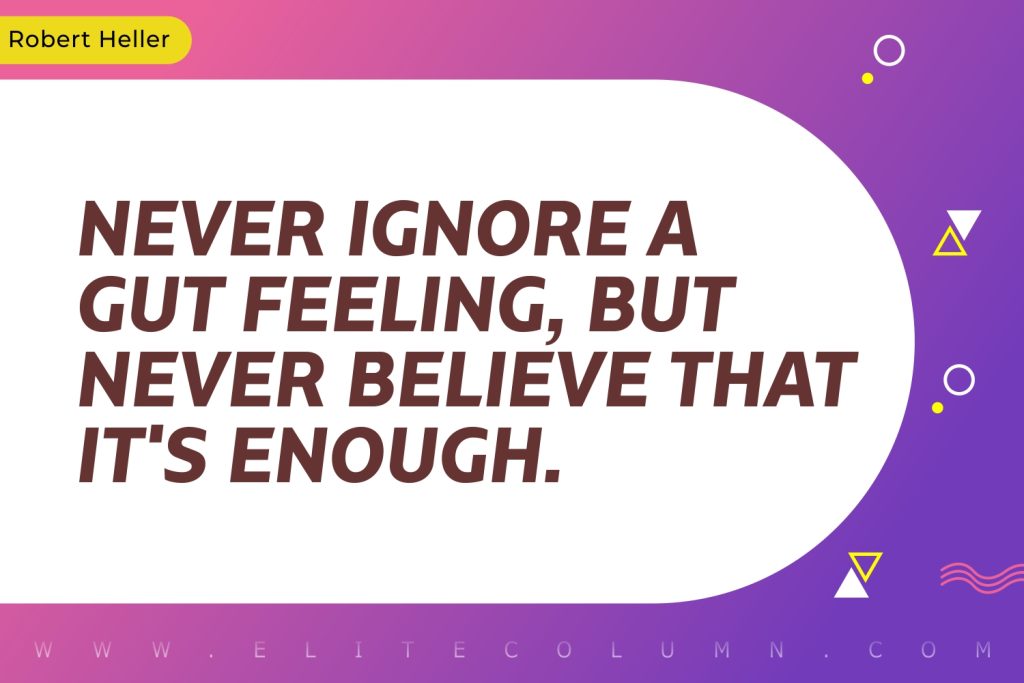 2. "The same principles which at first view lead to skepticism, pursued to a certain point, bring men back to common sense." – George Berkeley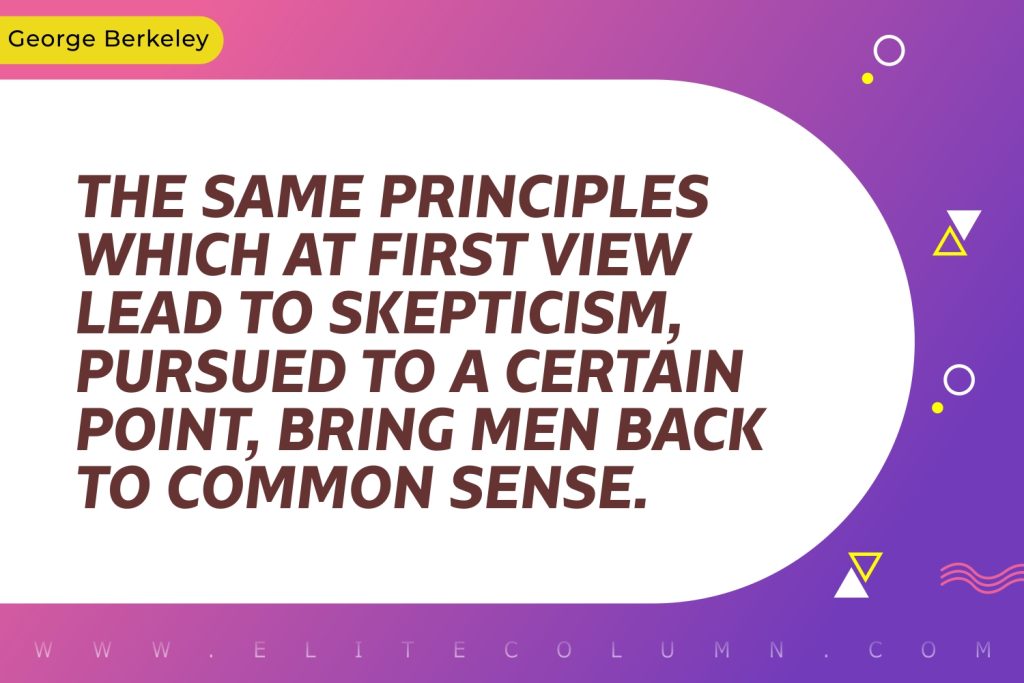 3. "People sometimes talk about the power of first impressions, and believe me, there is truth to it." – Ann Brashares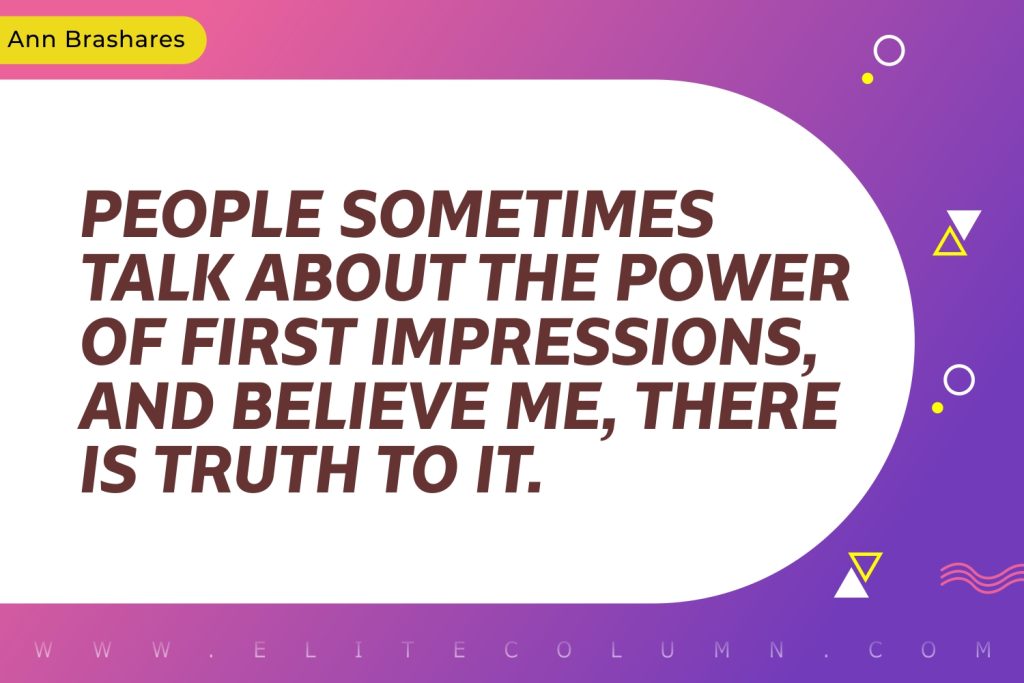 4. "Go out of your way to make an outstanding first impression." – Robert Cheeke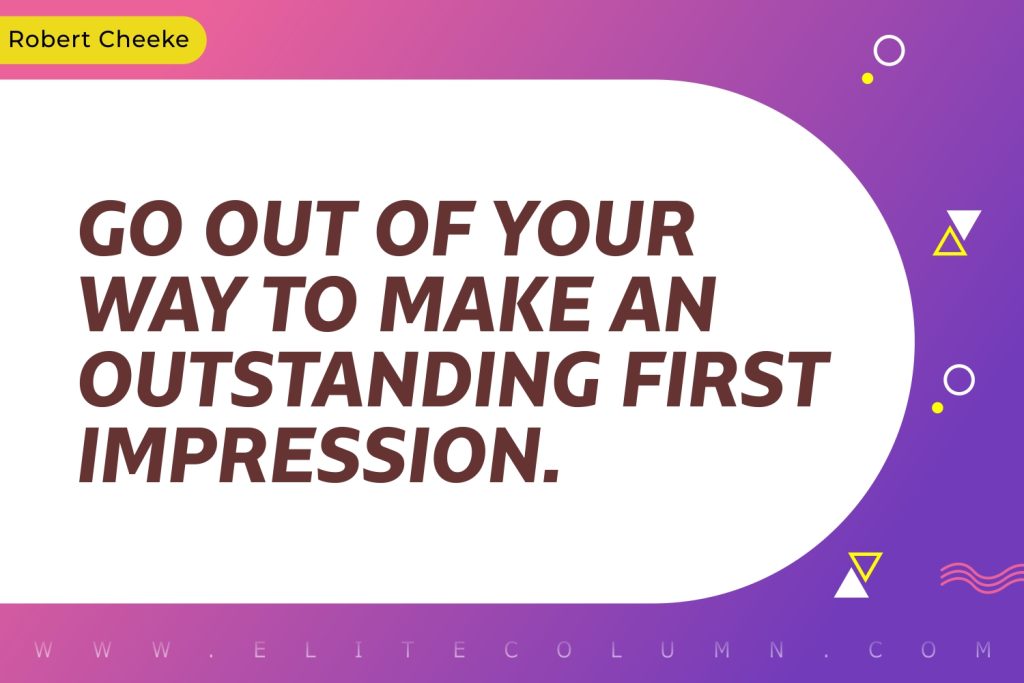 5. "The first impression of a work of art is its otherness from reality." – Susanne Katherina Langer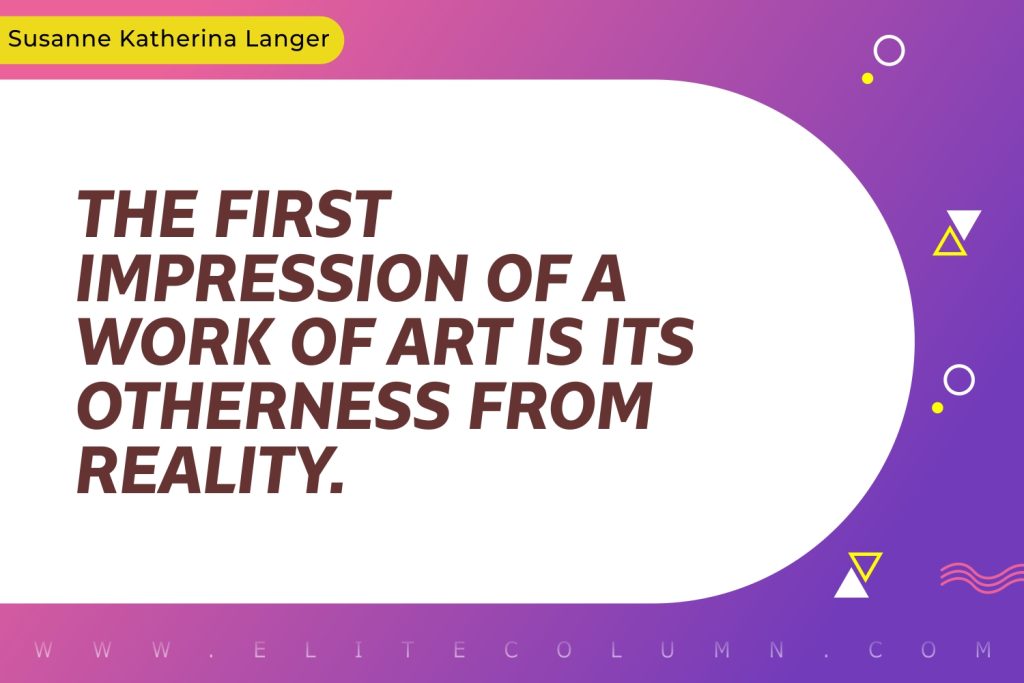 6. "First feelings are always the most natural." – Louis XIV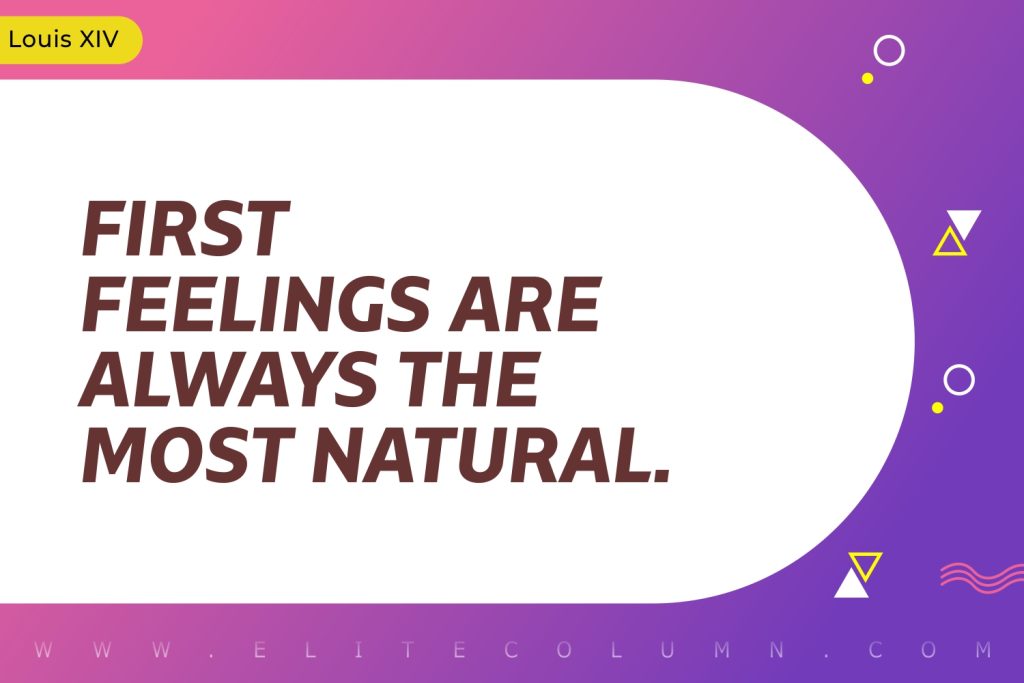 7. "I believe that first impressions are very important." – F. W. de Klerk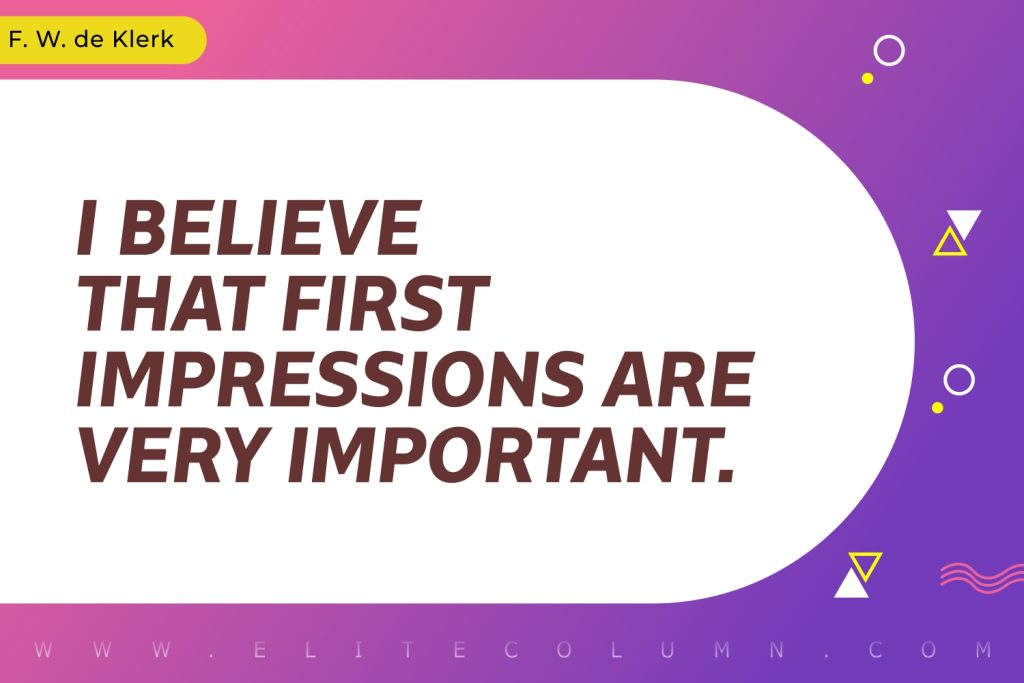 8. "We have a bad image in the world, I've got to admit. I just want people to think twice about Colombia. Don't go by the first impression." – Camilo Villegas
9. "You only have one first chance to make one first impression that lasts a lifetime." – Nas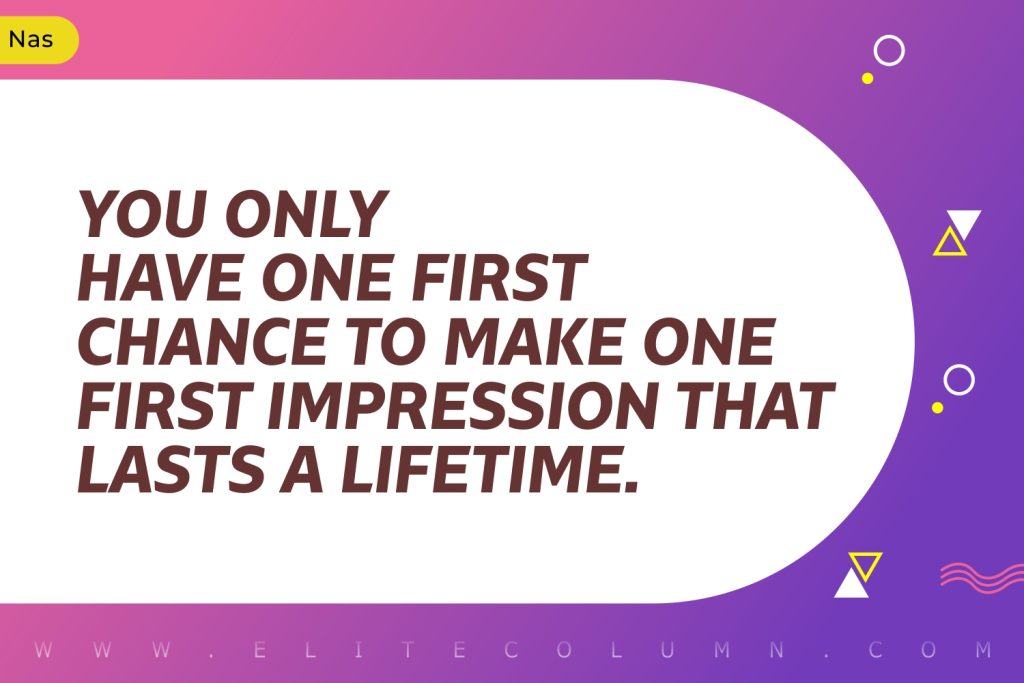 10. "Two things remain irretrievable: time and a first impression." – Cynthia Ozick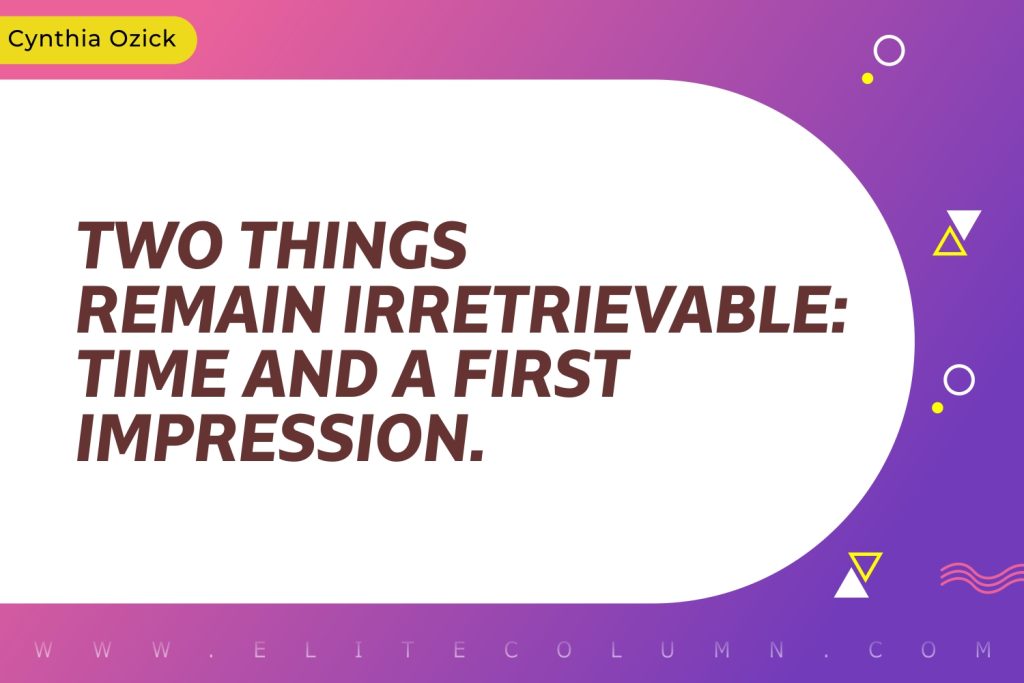 11. "First impressions never have a second chance." – Charles R. Swindoll
12. "You only get one chance to make a good first impression, and yours may be in the hands of the receptionist." – Harvey Mackay
13. "In difficult circumstances always act on first impressions." – Leo Tolstoy
14. "You know who makes a great first impression? Liars." – Daniel Tosh
15. "Each of us is full of too many wheels, screws and valves to permit us to judge one another on a first impression or by two or three external signs." – Anton Chekhov
16. "The first impression is always the right one. I rarely change my mind upward about people." – Hunter S. Thompson
17. "Sometimes people can't see past us to hear our message. We never have a second chance to leave a first impression." – Charles R. Swindoll
18. "With me it's always about first impressions." – Billy Zane
19. "Your initial opinion on just about anything may change over time." – Daniel Handler
20. "You make a first impression and people never forget it. If people want to think of me as the wacky 'Juno' lady forever, I could think of worse ways to be labeled." – Diablo Cody
21. "It's important to make a great first impression, so make sure to hold on to your damn weave." – RuPaul
22. "A stunning first impression was not the same thing as love at first sight. But surely it was an invitation to consider the matter." – Lois McMaster Bujold
23. "Possibly the most interesting first impression of my life came from the world of dreams." – P. D. Ouspensky
24. "We don't know where our first impressions come from or precisely what they mean, so we don't always appreciate their fragility." – Malcolm Gladwell
25. "It is only at the first encounter that a face makes its full impression on us." – Arthur Schopenhauer
26. "What I am after is the first impression – I want to show all one sees on first entering the room – what my eye takes in at first glance." – Pierre Bonnard
27. "First impressions matter. Experts say we size up new people in somewhere between 30 seconds and two minutes." – Elliott Abrams
28. "Almost everyone will make a good first impression, but only a few will make a good lasting impression." – Sonya Parker
29. "The first impression is the truth, and all that follows is merely the excuse of memory." – Andrew Crumey
30. "No great thought, no great object, satisfies the mind at first view, nor at the last." – Abel Stevens
31. "We sometimes encounter people, even perfect strangers, who begin to interest us at first sight, somehow suddenly, all at once, before a word has been spoken." – Fyodor Dostoyevsky
32. "A firm, hearty handshake gives a good first impression, and you'll never be forgiven if you don't live up to it." – P. J. O'Rourke
33. "It's pretty simple, pretty obvious: that people's first impressions of people are really a big mistake." – Vincent D'Onofrio
34. "You never get a second chance to make a first impression." – Andrew Grant
35. "Never forget that you only have one opportunity to make a first impression – with investors, with customers, with PR, and with marketing." – Natalie Massenet
36. "I don't know if you've ever noticed this, but first impressions are often entirely wrong." – Lemony Snicket
37. "A good first impression can work wonders." – J. K. Rowling
38. "Never lose the first impression which has moved you." – Jean Baptiste Camille Corot
39. "My first feeling about the paper and the attitude is that it is absurd." – Arthur Holly Compton
40. "Realize the value of putting down your first impression quickly." – Charles Webster Hawthorne
41. "I influence anybody who is able to get through the chaos of my first impression." – Gary Vaynerchuk
42. "Don't second guess your professional first impression." – Mitch Miles
43. "My first impressions of people are invariably right. right, people." – Oscar Wilde
44. "Adjust your philosophy of First Impressions – You should know they're meaningless by now." – Timothy Correa
45. "First impressions are rarely worth preserving. Men typically fall short of our expectations." – Renate Linnenkoper
46. "Sometimes one creates a dynamic impression by saying something, and sometimes one creates as significant an impression by remaining silent." – Dalai Lama
47. "How you first meet the public is how the industry sees you. You can't argue with them. That's their perception." – Meryl Streep
48. "From the very first instances of perception, some things are grateful and others unwelcome to us; some things we incline to, and others we fly." – Locke
49. "To find out your real opinion of someone, judge the impression you have when you first see a letter from them." – Arthur Schopenhauer
50. "First impressions are always unreliable." – Franz Kafka
Thanks for checking out the best First Impression Quotes. Feel free to share the quotes with your friends. Leave a comment below and which are your favourite First Impression Quotes ?
See also:
Moon Quotes | Pandemic Quotes | Warrior Quotes | Life Lesson Quotes | Get Over It Quotes | Breakfast Quotes | Dinner Quotes
You can find us at – Facebook | Instagram | LinkedIn | Pinterest | Twitter